| TOGETHER WITH | |
| --- | --- |
Happy Thursday. It turns out that many of you read this newsletter on your mobile phone which is great. But many email clients don't show the pictures we put in the newsletter by default. It's an easy setting to fix. Just go into your settings and click on "load images" in your email. That way you won't miss adorable pictures like this one of two cute puppies kissing.
In Today's Newsletter:
A work from home tax is coming
People are stockpiling food as lockdowns loom
Wall Street takes a pay cut
CONFIRMING LOAN

Program

Rate

Change

APR

Change

30 year

2.94%

0.03%

3.00%

0.03%

15 year
2.74

%

0.01%

2.85

%

0.02%
In Case You Missed It.
Disney has confirmed the name of its upcoming She-Hulk series for Disney+. The current working title is Libra.
Three birds have died from the H5N8 avian flu in England, and wildlife experts worry this could spread. Not to humans, thankfully. Experts say that the risk of this flu to humans is very low.
Republicans look to keep their Senate majority as Senator Dan Sullivan was called the winner of his race in Alaska, a day after senator Thom Tillis won his race in North Carolina.
President-elect Joe Biden has officially won the state of Arizona after more than a week of counting.
A man in New York was arrested for threatening to kill Democrats and blow up the FBI.
Coronavirus Update:
Total confirmed U.S. cases as of 12 a.m. ET: 9,606,645 — Total deaths: 234,911 — Total recoveries: 3,781,751
A study of Marine recruits found that temperature and symptom checks were not effective in spotting the virus so asymptomatic recruits spread it around unknowingly.
The President of Ukrainian, Volodymyr Zelensky, is currently hospitalized with Covid.
New York has a new 10 p.m. curfew and more group size limits due to rising Covid cases.
The Lead: Americans Hunker Down
credit: shutterstock
Americans are acting again like doomsday preppers, stockpiling durable goods for the upcoming winter in a pandemic age. Question: Did you actually finish all the stuff you bought for the same reason in the spring? Last week I finally finished a Costco-sized box of ramen that I bought in March.
Frito-Lay says that it has stepped up inventory to holiday levels. Fox News reports that Goya Foods, a favorite of the Trump family, has seen 82% growth in canned products. Hm. Is that true or is Fox trying to promote the President's favorite brand because they are on his naughty list?
Sponsor: SaneBox
There are a few tools that I use every day. Sanebox is one of them. If you told me that I couldn't use it anymore I'd start to cry. Seriously I'd curl up and start to cry.
SaneBox helps me take control of my email inbox so that I only see the most important emails. Everything else is filtered into what they call their SaneLater folders which I check once a day. SaneBox is so smart that it knows what I want and what I don't.
It gets smarter over time. If I find an important email in my SaneLater folder I can drag it into my main inbox and I'll always see it from now on.
Perhaps my favorite folder is the SaneBlackHole. You keep getting that Pottery Barn catalog and you're just so darn sick of it. No worries. Just drag it into your SaneBlackHole and you'll NEVER see an email from them again.
Don't take my word for it, try it for free right now and you'll thank me later. Just click here to try it out. And get $25 credit towards your subscription.
New York's Mental Health Crisis
credit: giphy
In New York City, 911 calls for mental health will now be handled by people qualified to deal with mental health, not armed law enforcement. Mayor Bill de Blasio announced this pilot program just in time for a new wave of Covid restrictions to test mental health the world over.
Unfortunately, the program will not begin until February. New York City is currently creating Mental Health Teams to deal with mental health emergencies in order to "help reduce the number of times police need to respond to 911 mental health calls." In situations where the 911 call involves both a mental health crisis and a weapon, the NYPD will respond along with a mental health professional, not instead.
This program is modeled after a similar one called CAHOOTS in Eugene, Oregon. Since its inception, CAHOOTS has fielded over 24,000 calls but only needed police backup 150 times.
News By The Numbers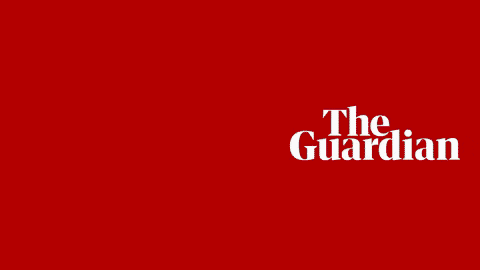 credit: giphy
0. That is how many bear attacks have occurred since a city in Japan started using Monster Wolf robots to scare them off. This had been a problem with 157 attacks in that city last year alone. The Monster Wolf is motion-triggered. When it senses a bear, it moves its head, flashes lights, and makes loud howling sounds. Also effective in scaring humans.
50%. That is how much Qatar Airlines has increased the number of livestock flights since the pandemic. China has ordered a lot of animals from abroad after losing many to African swine fever. Where airlines used to be busy with human passengers, they are now welcoming animals instead. If we were waiting for the day that pigs fly, we've arrived at it!
$875,000. That is the approximate value of a helicopter for sale from President Trump's personal fleet. It is a 1989 Sikorsky S-76B, and it was often seen in episodes of The Apprentice. This is the same model that was involved in the crash that killed Kobe Bryant and his daughter earlier this year.
2 years. That is how long Google will give you to use it or lose it. The company announced a new storage policy for Google Drive and Photos and it includes a time limit for how long the company will store your dormant items. After 2 years of inactivity it will begin purging but we assume you'll get plenty of warning first.
Turn on Do Not Disturb Mode
credit: reuters
Trump supporters are being bombarded with fundraising emails from the President's campaign, asking them to help pay for legal challenges to Vice President-Elect Joe Biden's win. Here is the catch: Any monies donated that are under $8,000 will NOT go to the legal defense fund but instead straight to the President's campaign, the Republican National Committee, and the President's new political action committee.
This is stated clearly in the fine print of the donation website. These disclosures give the President and his team-wide berth to use the funds as they see fit, including to help fund the two runoff Senate races in Georgia.
And look, if someone supports the President, do they care what he does with that money, even if it is a misleading ask? Maybe, maybe not. But people who want Trump to still be President next year are not paying for that to happen. Number one, because it is nearly impossible given Biden's secure lead in the vote count. And number two, because the President has other priorities with those monies. So as long as we're clear on that, do what you want with your donations.
The Work From Home Tax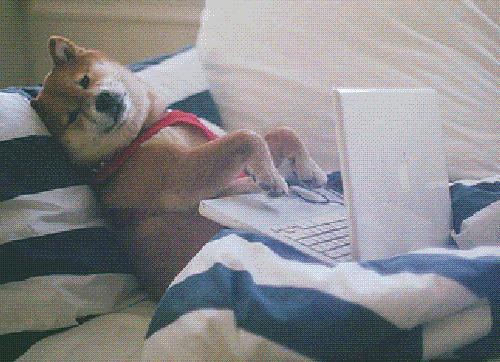 credit: giphy
In Germany, Deutsche Bank is proposing a 5% tax on anyone working from home during the pandemic. That money, according to this proposal, would then go towards low-income people who cannot work remotely.
The bank says that this tax could raise $49 billion per year in the US and 20 billion euros in Germany. They calculate that this is a reasonable thing to ask because employers are saving the costs of offering staff a desk and office costs and employees are saving the cost of commuting and eating their lunches out of the house.
This tax would only be applied to places where working from home is an option, not a government mandate. If the government is forcing remote working, according to the bank, the tax would not be a fair ask. Fair is an interesting word when it comes to these calculations. How did an international bank get the notion that life and finances are fair?
Come As You Are
credit: newsy
UPS is ending a ban on natural hairstyles and facial hair, the company announced on Wednesday. This means that Black employees are now allowed to wear afros, beards, and braids.
The ban had been a burden on Black employees who interacted with the public in delivering packages or staffing stores. It did not apply to behind-the-scenes warehouse workers. It had forced them to change their natural appearance to comply with Western standards in sometimes arduous and painful ways. Try a chemical straightener and you'll understand.
UPS said that they are doing this in order to "celebrate diversity rather than corporate restrictions."
Share The Love
Become a friend of Morning Invest by sharing this newsletter with someone you love.
When you do, we don't just give you a pat on the back and say, "Well done old sport." We give you actual rewards that'll make everyone jealous.
Hit the button below to learn more and access your Reward Dashboard.