| TOGETHER WITH | |
| --- | --- |
Happy Friday. If you think you caught a catfish that breaks a record, maybe don't eat it before the officials make it official. Now you know.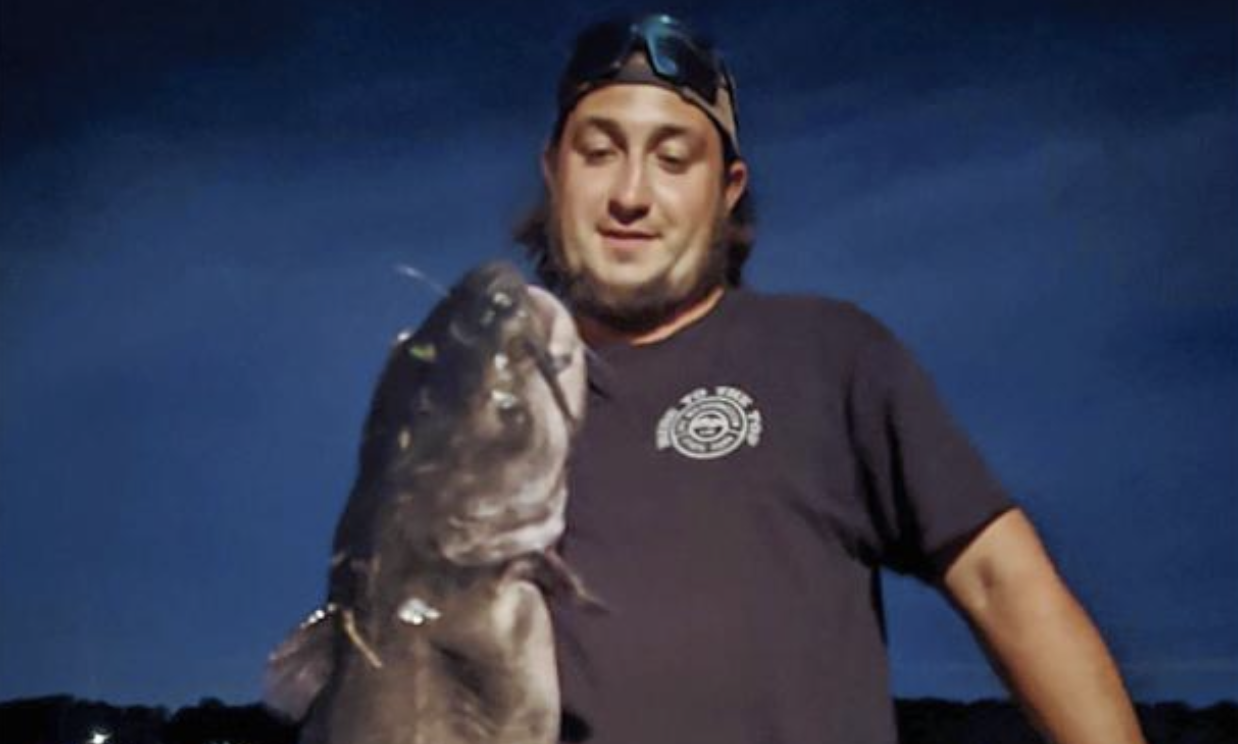 credit: ap
In Case You Missed It.
🍟 McDonald's announced that the McRib is coming back on November 1st. Mark your calendars.
🎬 83-year-old director Ridley Scott says he's almost finished writing the sequel to Gladiator. Are you not entertained?
👱🏻‍♀️ Gabby Petito's family has started a foundation in her honor to help the families of other missing people.
🐗 Singer Shakira was attacked by a pair of wild boars in Barcelona. Her hips are fine. The animals only made off with her purse and cell phone.
☄️ There were reports of at least five fireballs last week – meteors flying over North Carolina, Maryland, South Carolina, Virginia and West Virginia. There was no damage reported. Goodness, gracious.
📺 Jon Stewart is back with a new Apple TV+ series The Problem with Jon Stewart.
Coronavirus Update: 😷 Total confirmed U.S. cases as of 3:30 p.m. ET on Thursday: 43,401,309 — Total deaths: 695,957
Montana's ICU beds are at 150% capacity.
Covid took over for the flu last year, leading to record-low influenza cases. Experts are pretty worried about this year now that we're around other people again so get your flu shot!
The World Health Organization reported Thursday that less than 1/3 of African nations have met the WHO's worldwide goal of having 10% of the population fully vaccinated.
The 2022 Beijing Winter Olympics will allow spectators but only if you live in China's mainland. Covid ruins EVERYTHING.
Speaking of which, Senator Dianne Feinstein introduced legislation to place Covid-safe limits on air travel. Happy holidays!
How about some good news? Covid deaths are expected to drop in the US. And hospitalizations too! This is national data that might feel less true depending on where you are.
| | | | |
| --- | --- | --- | --- |
| | Bitcoin | $44,050.20 | |
| | | | |
| --- | --- | --- | --- |
| | Ethereum | $3,023.68 | |
| | | | |
| --- | --- | --- | --- |
| | Cardano | $2.12 | |
| | | | |
| --- | --- | --- | --- |
| | Dow | 33,843.92 | |
| | | | |
| --- | --- | --- | --- |
| | S&P | 4,307.54 | |
| | | | |
| --- | --- | --- | --- |
| | Nasdaq | 14,448.58 | |
*Stock data as of market close, cryptocurrency data as of 5:00am EST.
Markets: Early this morning the European markets dropped sharply on fears of rising inflation. All eyes on the U.S. as key inflation data is set to be released later today. The S&P 500 suffered its worst month since March 2020.
CONFORMING LOAN

Program

Rate

Change

APR

Change

30 year
2.87

%

0.10%

2.93%

0.10%

15 year
2.09

%

0.05%

2.18

%

0.06%
The Lead: Facebook's Mental Impact on Kids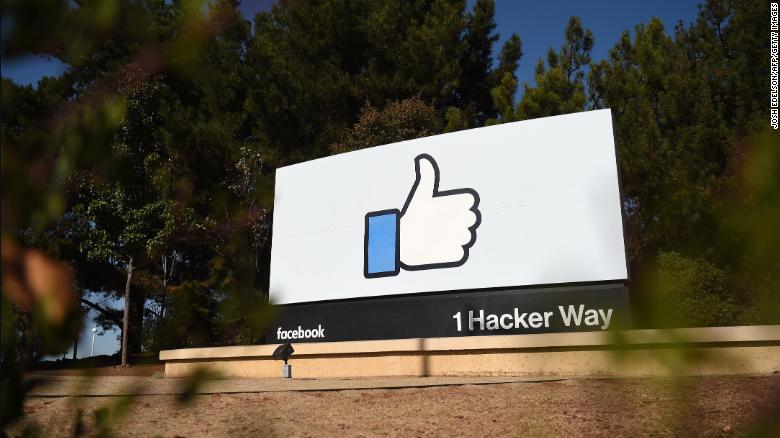 credit: getty
Facebook's global head of safety Antigone Davis testified before Congress Thursday about the company's mental impact on kids following some pretty damning leaked research.
Senator Richard Blumenthal (D-CT) didn't mince words in his opening statements:
"This research is a bombshell. It is powerful, gripping, riveting evidence that Facebook knows of the harmful effects of its site on children, and that it has concealed those facts and findings. Facebook knows the disruptive consequences that Instagram's design and algorithms are having on young people in our society, but it has routinely prioritized its own rapid growth over basic safety for our children."
Facebook's Davis also had to explain to Senator Blumenthal (D-CT) that the company could not "commit to ending Finsta" because Finsta is slang for a fake Instagram account people start for privacy.
Those crazy internets and their internetting!
But really, the 1998 Children's Online Privacy Protection Act probably needs an update.
Snail Mail Is Here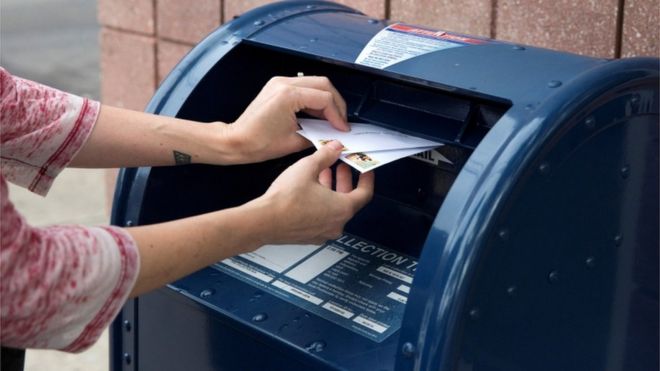 credit: reuters
Snail mail could be a very accurate term this holiday season. Beginning today, the U.S. Postal Service will slow its target delivery time by 30%.
This is apparently part of a 10-year plan they announced in March. The plan includes new technology, new vehicles, and, apparently, slower mail to help the USPS with "consistency, reliability, and efficiency."
Prices are also going up for holiday packages. Between October 3rd and December 26, it's going to cost more money to send that fruitcake across the country so get it out early!
Sponsor: Headspace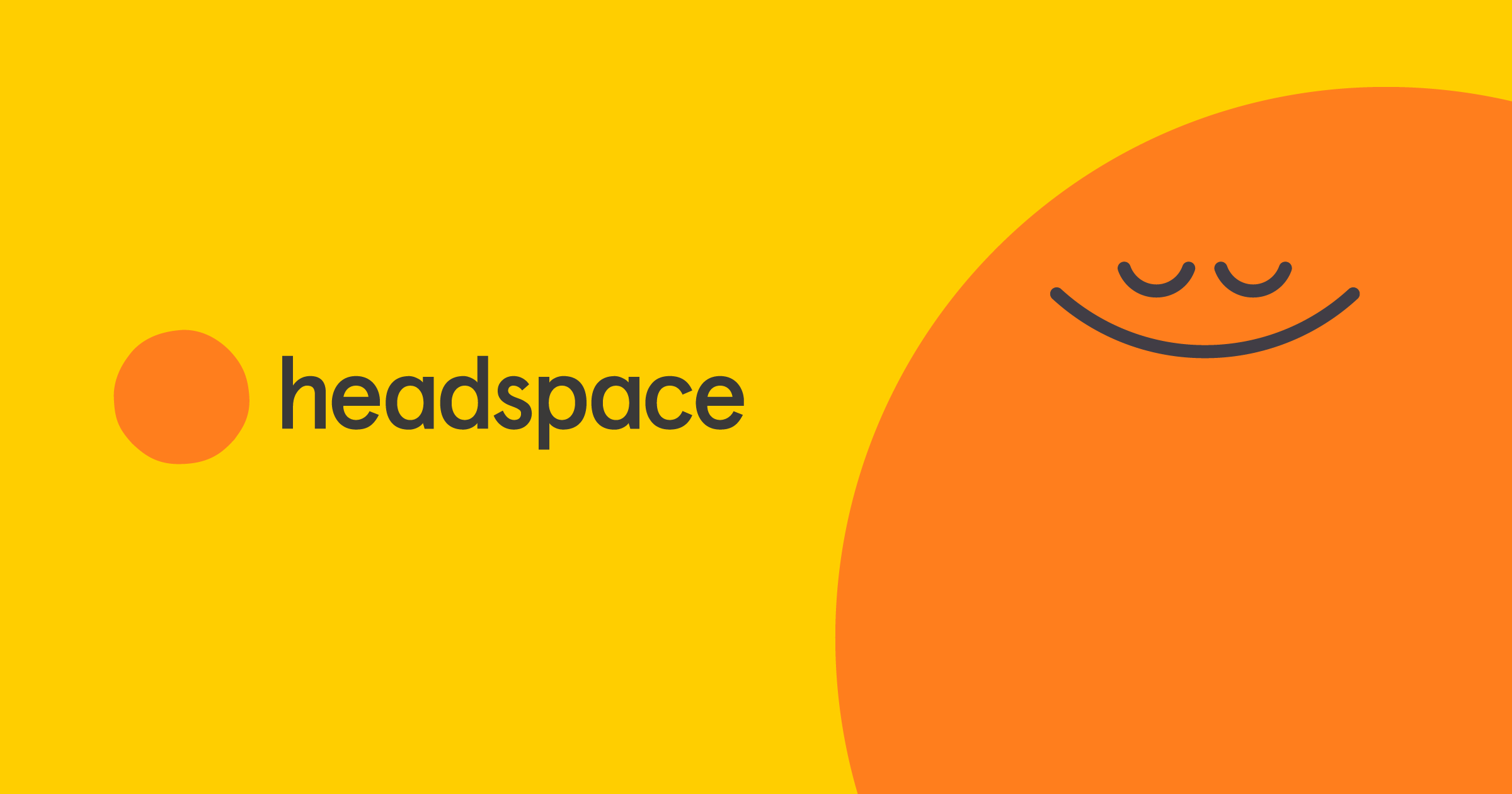 Wouldn't it be great if there were a pocket-sized guide that helped you sleep/focus/act/be better? There is. And, if you have 10 minutes, Headspace can change your life.
Headspace is your daily dose of mindfulness in the form of guided meditations in an easy-to-use app.

Headspace is one of the ONLY meditation apps advancing the field of mindfulness and meditation through clinically-validated research.

So, whatever the situation, Headspace really can help you feel better. Overwhelmed? Headspace has a 3 minute S.O.S. meditation for you.
You deserve to feel happier, and Headspace is meditation made simple. Go to headspace.com/invest/ You will get a FREE ONE-MONTH TRIAL with access to Headspace's full library of meditations for every situation.
Clean Up On Aisle 10%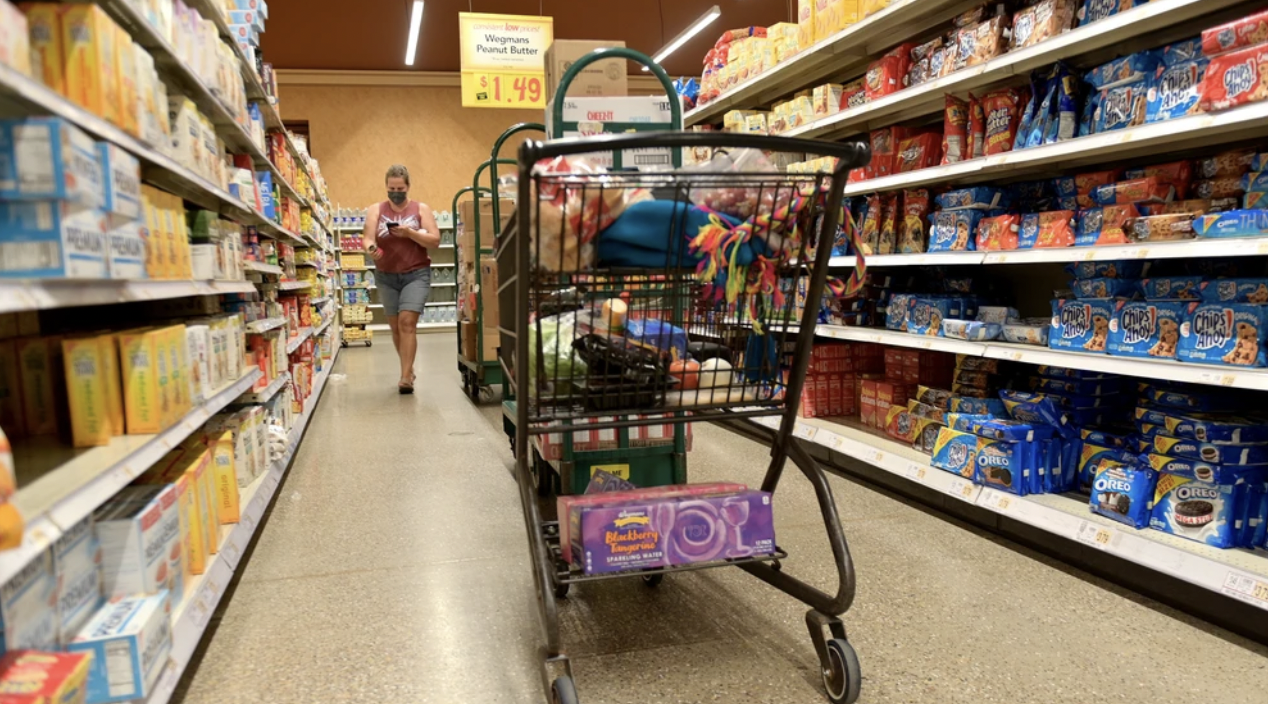 credit: getty
Instacart workers are heading for a strike on October 16th. They want better pay for the Covid safety and convenience they provide the rest of us.
Gig Workers Collective is organizing the strike and calling for a customer boycott to push the company to offer a 10% default tip, base pay for each order, occupational death benefits and more.
Shoppers would also like to stop getting punished for low customer ratings, which can happen because someone blames the shopper for the store's lack of jicama or hot sauce.
This story is seriously making me rethink my grocery habits.
Congress Goes Down To The Wire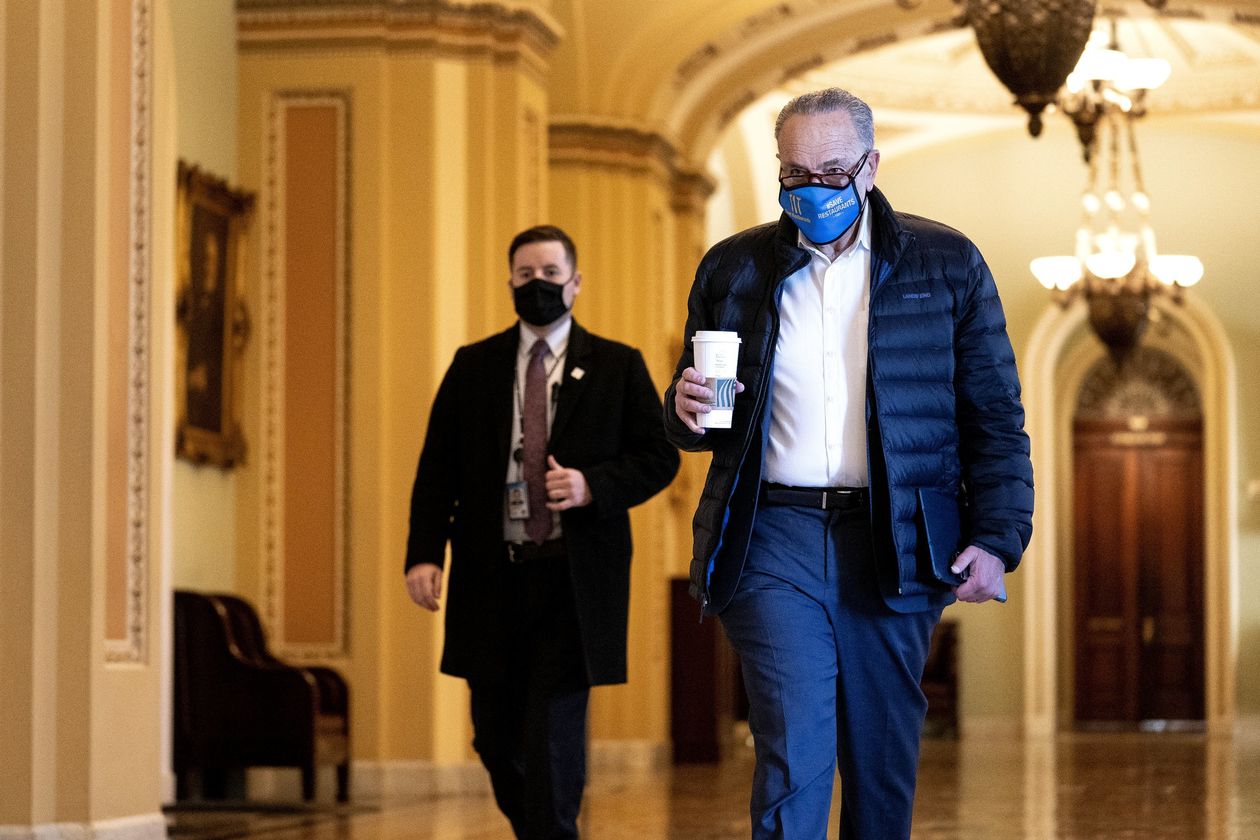 credit: wsj
It was a nail-biter in Congress on Thursday. After the last-minute stopgap measure was announced Wednesday night to avoid a government shutdown, Congress made it official on Thursday, keeping current funding going until December 3rd. So you still get your Medicare check! For now.
Treasury Secretary Janet Yellen publicly gave support for scrapping the whole debt ceiling thing altogether. A bill was introduced in May to do just that.
But the infrastructure bill is still TBD. Dems are divided, with some pushing $3.5 trillion for the ten-year plan, some fighting for $1.5 trillion, and some saying none of it is enough. (This is the same Congress that approved a $738.9 billion 2022 defense budget.)
News By The Numbers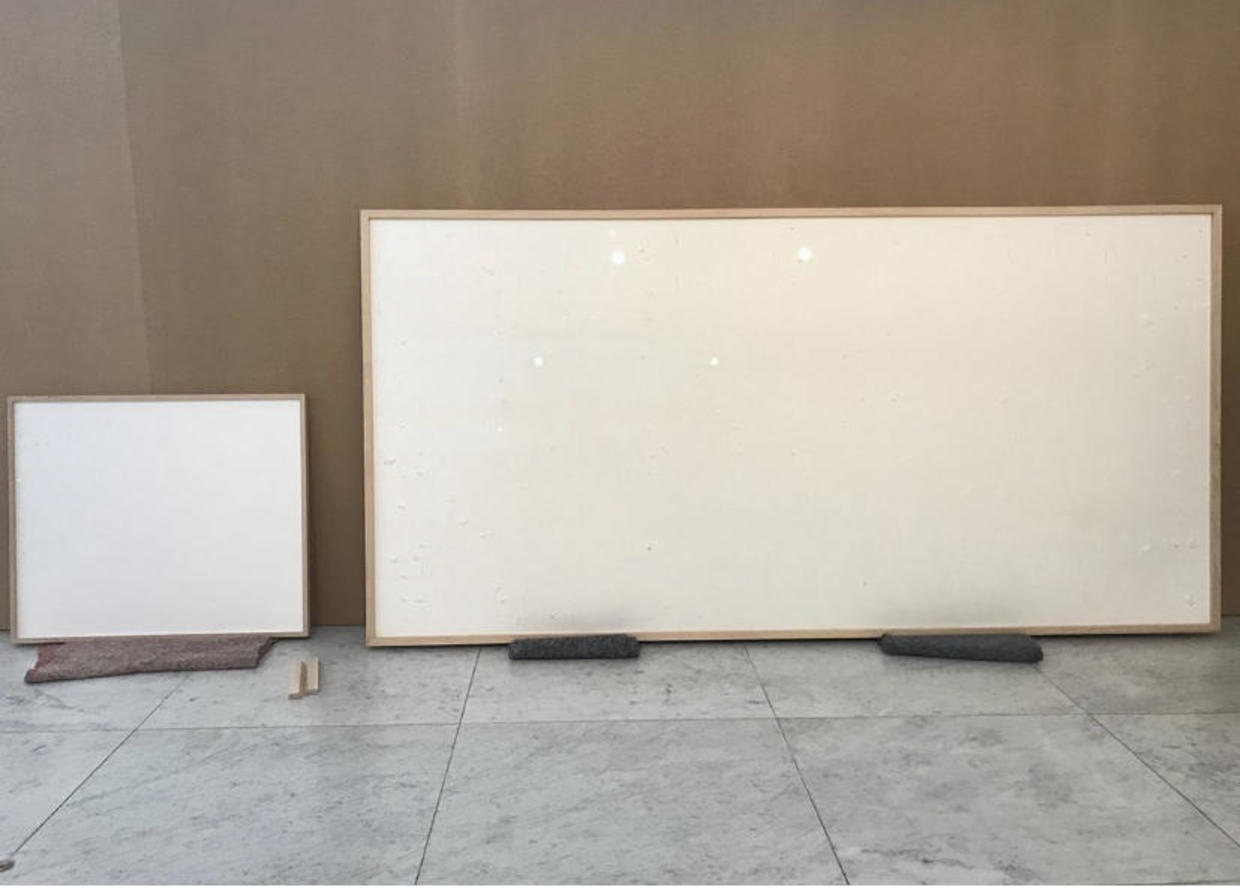 $84,000. That is how much money a museum gave Danish artist Jens Haaning for a work of art. Hanning's completed piece was two blank canvases titled "Take the Money and Run."
400. That is how many police officers in Ecuador were sent to restore control after a prison riot that killed at least 116 incarcerated people. This was the deadliest prison violence outbreak in the country's history.
11,000+. That is how many counts of accessory to murder a former Nazi camp secretary is facing. She is 96 years old and attempted to run rather than face the court. She did not get far.
125 million. That is how many years it's been since two new species of dinosaurs roamed the Earth. The fossils were found on the Isle of Wight in England. One of the species is being described as a "hell heron," so I'm pretty ok that they're long gone.
Our Obsession With Junk Clothes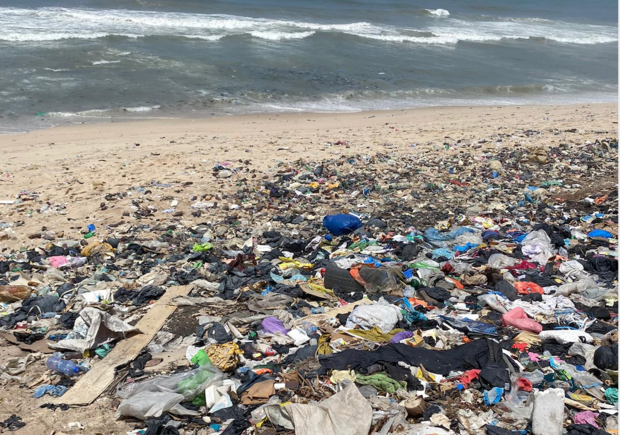 junk clothes washed up on the beach credit: cbs news
Those cheap clothes we all love to love come with a huge downside. Waste.
Why? Cheap clothes are… CHEAP. This means they don't last. We wear them an average of only seven times.
The problem for all of us who rationalize cheap clothes by planning to donate when we're done: cheap clothes are CHEAP. Thrift stores have a hard time selling clothes that fall apart.
The clothes usually end up in "salvage" markets around the world, where people revive what they can and junk what they can't. The junk ends up in landfills. Or on the (sob) beach.
So when you spend a ton of money on your next outfit, you can proudly say you're saving the world. Just try to wear it more than seven times.
Today's Live Show
STIMULUS VOTE DELAYED AS PROGRESSIVES NOTCH A VICTORY
Join us on today's live morning show as we look at the big delay to the stimulus vote. Is this is a progressive win? Or delaying the inevitable. We'll also look closer at our obsession with junk clothing. Click here to RSVP and I'll see you at 9 AM Eastern.
Share The Love
Become a friend of Morning Invest by sharing this newsletter with someone you love.
When you do, we don't just give you a pat on the back and say, "Well done old sport." We give you actual rewards that'll make everyone jealous.