| TOGETHER WITH | |
| --- | --- |

Happy Spring.
Looks like the pandemic is officially over because Dairy Queen is once again celebrating Free Cone Day! While supplies last today, you can snap up your small vanilla cone to celebrate delicious free things! Also, Spring.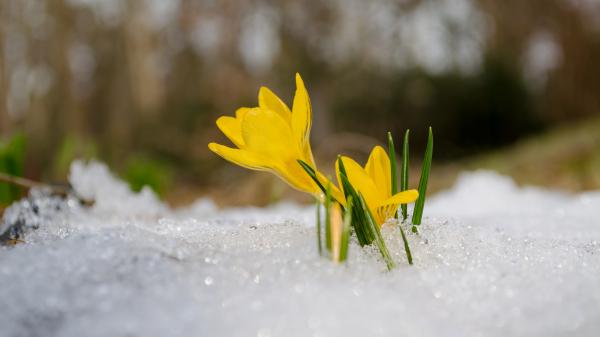 In Case You Missed It.
🚨 A Boeing 737 crashed in Eastern China early this morning (roughly 1 PM in China). 132 passengers were on board.
⚖️ Supreme Court Justice Clarence Thomas has been hospitalized since Friday.
🎶 U.S. actor Stefanie Beatriz (Mirabel Madrigal in Disney's Encanto) revealed that she was actually in labor when recording vocals for the Encanto song "Waiting on a Miracle." Cue impressed grunts and puns about miracles.
🇷🇺 U.S. estimates show that over 7,000 Russian soldiers have died in Russia's war in Ukraine, including top officials and four generals.
📺 Netflix is cracking down on sharing passwords between households, which I'm sure none of us do.
🇦🇫 U.S. refugees from Afghanistan will receive temporary protected status, allowing them to stay and work in the country for at least 18 months.
🏀 The WNBA says it is working with the U.S. government to free basketball star Brittney Griner from Russian prison after her detention (for allegedly carrying hash oil in an airport) was extended until May 19.
🧑🏻‍💻 U.S. President Biden spoke with Chinese President Xi Jinping for almost two hours via video call Friday in another effort to avoid World War III.
👩🏾‍⚖️ Confirmations for U.S. Supreme Court nominee Judge Ketanji Brown Jackson begin today in the Senate.
Covid Update 😷 :


| | | | |
| --- | --- | --- | --- |
| | Bitcoin | $41,370.57 | |
| | | | |
| --- | --- | --- | --- |
| | Ethereum | $2,911.19 | |
| | | | |
| --- | --- | --- | --- |
| | Cardano | $0.8948 | |
| | | | |
| --- | --- | --- | --- |
| | Dow | 34,754.93 | |
| | | | |
| --- | --- | --- | --- |
| | S&P | 4,463.12 | |
| | | | |
| --- | --- | --- | --- |
| | Nasdaq | 13,893.84 | |
*Stock data as of market close, cryptocurrency data as of 5:00 am ET.
Markets: Bitcoin is in a consolidation pattern but still on a downward trend. Refugees from Ukraine involved in the crypto space are fleeing to Portugal as their new home. It has a crypto-friendly tax structure. The country has already accepted 13,000 refugees.


Lead: Big Pharma Pushes More Vaccines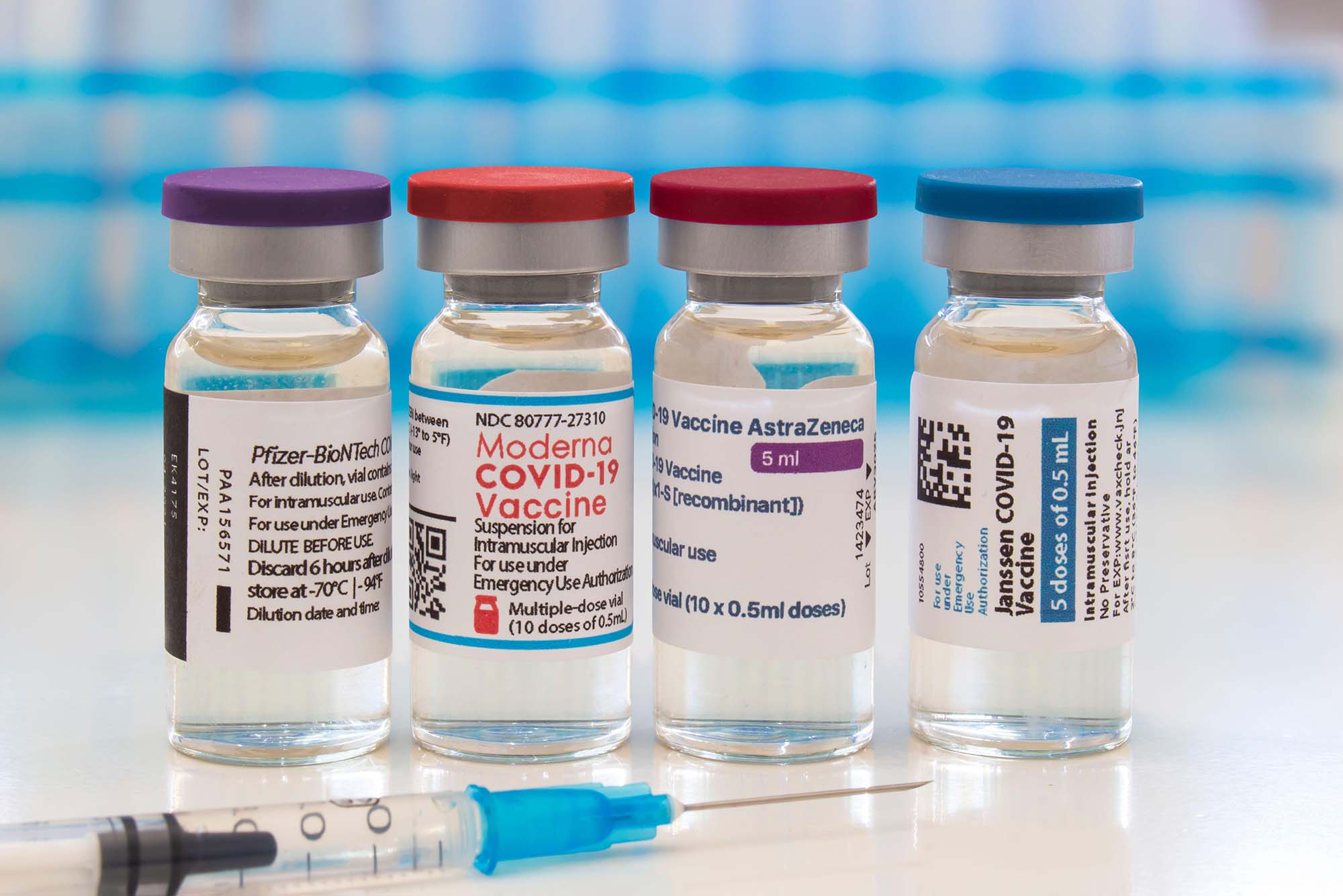 credit: getty
Do we need a fourth Covid shot?
Pfizer and Moderna say yes, with Pfizer asking the U.S. FDA for second-booster approval for seniors, and Moderna asking for all adults.
Experts aren't so sure. As with everything in this pandemic, we're learning in real-time, but data reveals that right now, a fourth dose only offers a bit more protection against Covid. Again, the next wave might prove this wrong, and with U.S. Covid funding running out and restrictions easing around the world, there may very well be a need for that fourth dose (which could cost loads in the U.S. without any funding). But FOR NOW, the fourth dose seems unnecessary.
Right now, with the data we have, it's hard not to think that these big drug companies are just trying to find more stops on the money train.


The Abortion Pill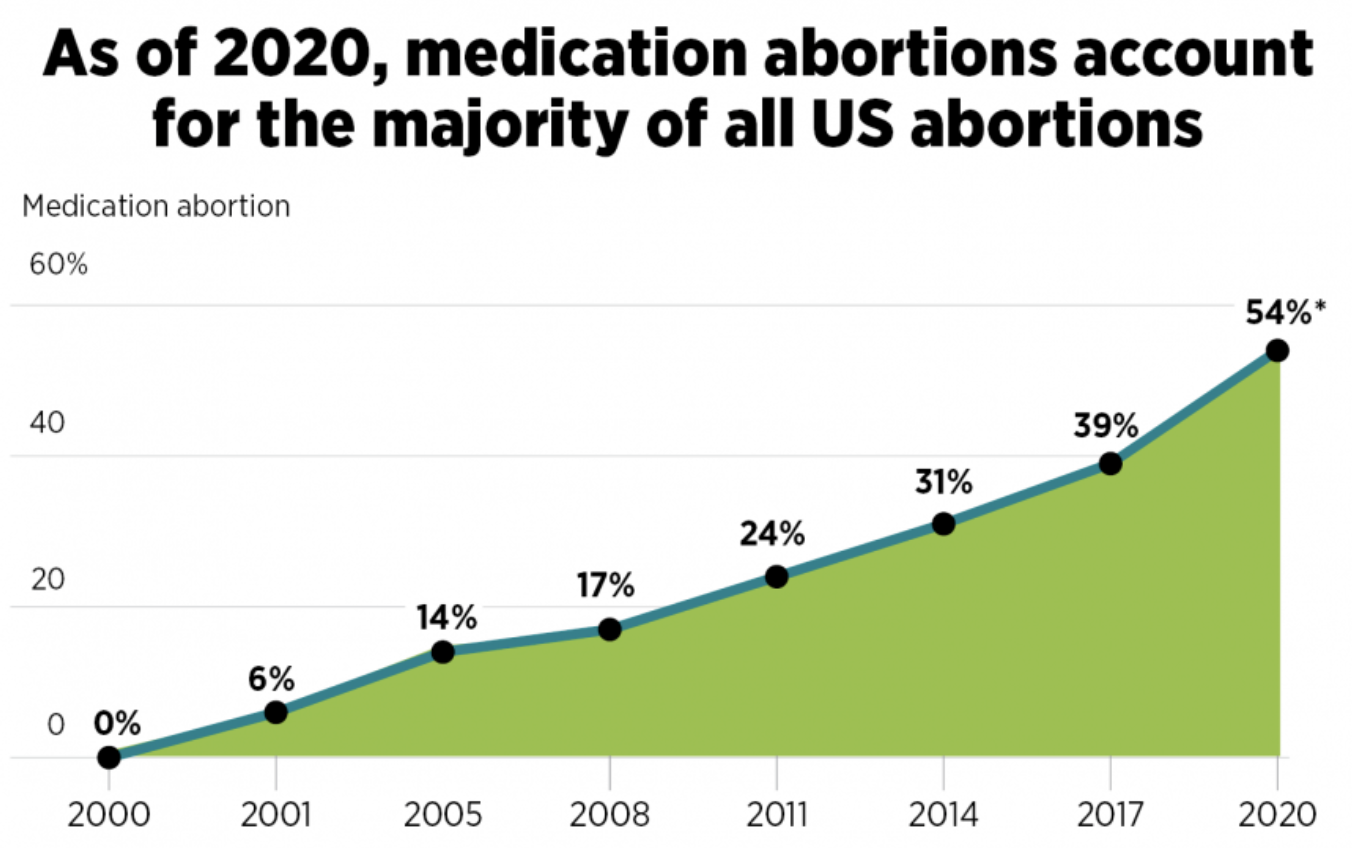 credit: guttmacher institute
The next front in the U.S. abortion war: abortion pills.
The number of abortions obtained using RU-486 pills has been growing in the U.S. + 54% in 2020, according to the Guttmacher Institute. After Texas passed its six-week abortion ban last year, people opted for medication abortions 12 times as often as they did before the ban. The pills are approved for use in the first ten weeks of pregnancy.
The pandemic brought telehealth and pills-by-mail into the mainstream, and it also pushed the FDA to get rid of the requirement that patients meet prescribers and receive abortion pills in person.
So those legislators aren't wrong about the next front.
At least 20 states have some form of abortion pill legislation that either:
brings those FDA requirements back
requires physicians to tell patients abortion pills are reversible, which the American College of Obstetricians and Gynecologists says is complete bunk
bans the FDA-approved pills outright
21 states (possibly more) have full abortion bans waiting in the wings for if the Supreme Court cancels Roe v. Wade later this year, but I guess this pill legislation is a good way to hedge some bets if that doesn't happen.


Sponsor: Outlet Finance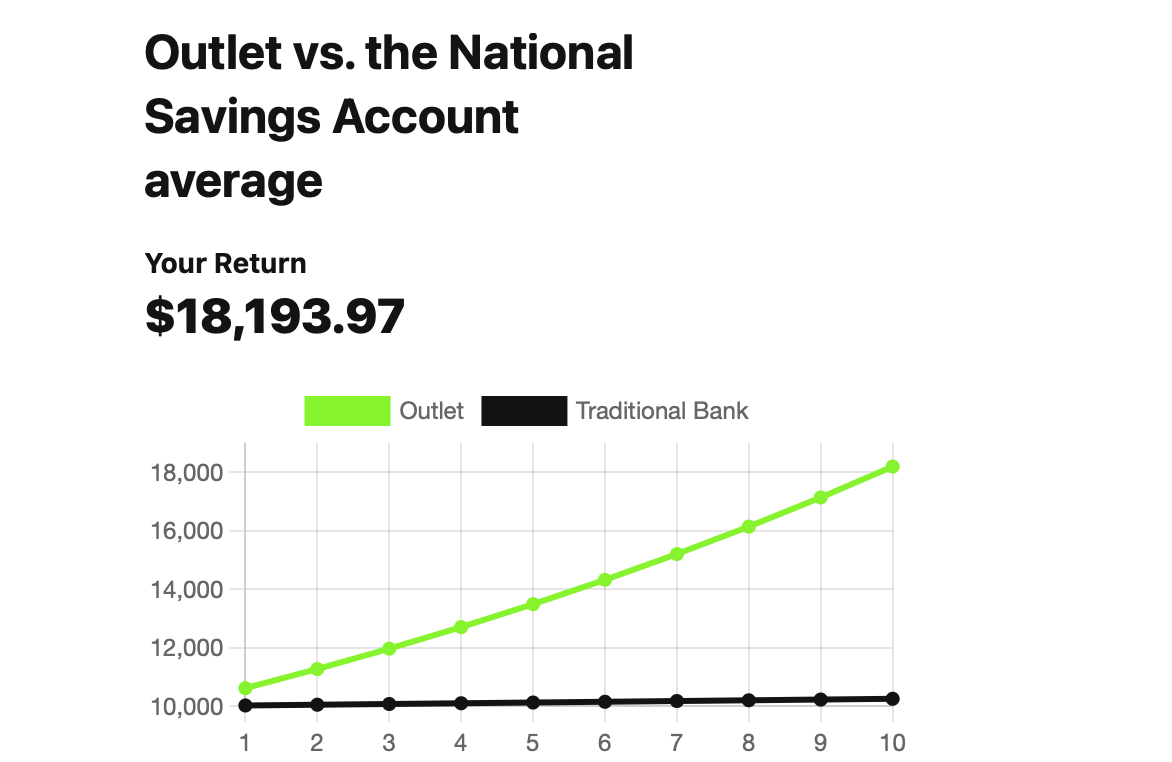 Outlet has an amazing savings account alternative with a 9% interest rate right now! Yes you read that correctly, 9%! Outlet is unique because your savings are backed by Ethereum, a cryptocurrency that trades at a much higher rate than anything you'd get in a local bank.
And the best part is you'll get free money in your account if you sign up for free right here with our special link. You can open an account with any amount of money you want. I started mine for only $100.
To take advantage of this amazing interest rate and get free money deposited in your account, sign up here for Outlet.


The Smokey Details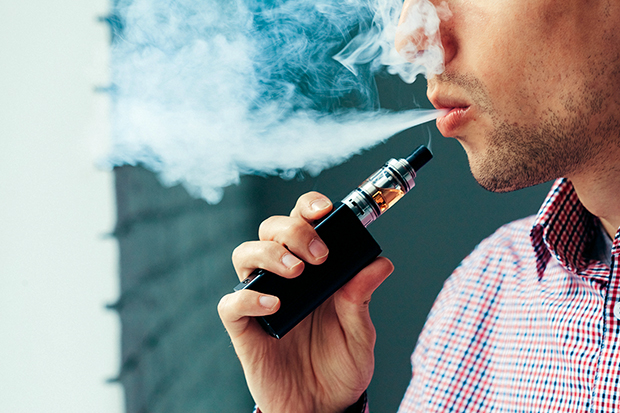 credit: western standard
Vaping is the Generation Z way to smoke. It comes in fruity flavors and it's less harmful than traditional cigarettes. Of course, that's not saying much. Vaping is still bad news for the heart and lungs, and it's just as addictive as cigarettes.
When it comes to teen use, the numbers are a bit confusing, because of–what else–Covid. The pandemic made collecting data difficult, and while there appears to be a decline in teen use, it's not clear how accurate that is. It's also unclear how sustainable the decline is (if it's real), with kids going back to schools full of peer pressure and social smoking opportunities.
It should also be noted that "decline" is relative. In a recent survey, over 2.5 million U.S. kids said that they had used tobacco in the last 30 days: 1 in 8 high school students and 1 in 25 middle-schoolers. That's the decline we're talking about.
U.S. legislators are trying to get things under control by closing a loophole that lets synthetic nicotine products evade oversight from the Food and Drug Administration. The bill would allow the FDA to regulate the synthetic the same way it regulates cigarettes made from tobacco plants.
"If left unaddressed, manufacturers of thousands of e-cigarettes–as well as other tobacco products–are likely to switch to synthetic nicotine to evade critical public health protections, including premarket review requirements for new tobacco products, the nationwide tobacco sale age of 21, and health warnings," said Matt Myers, president of the Campaign for Tobacco-Free Kids.
The legislation is still being debated, and vaping companies are ready for a fight, so we shall see.


News By The Numbers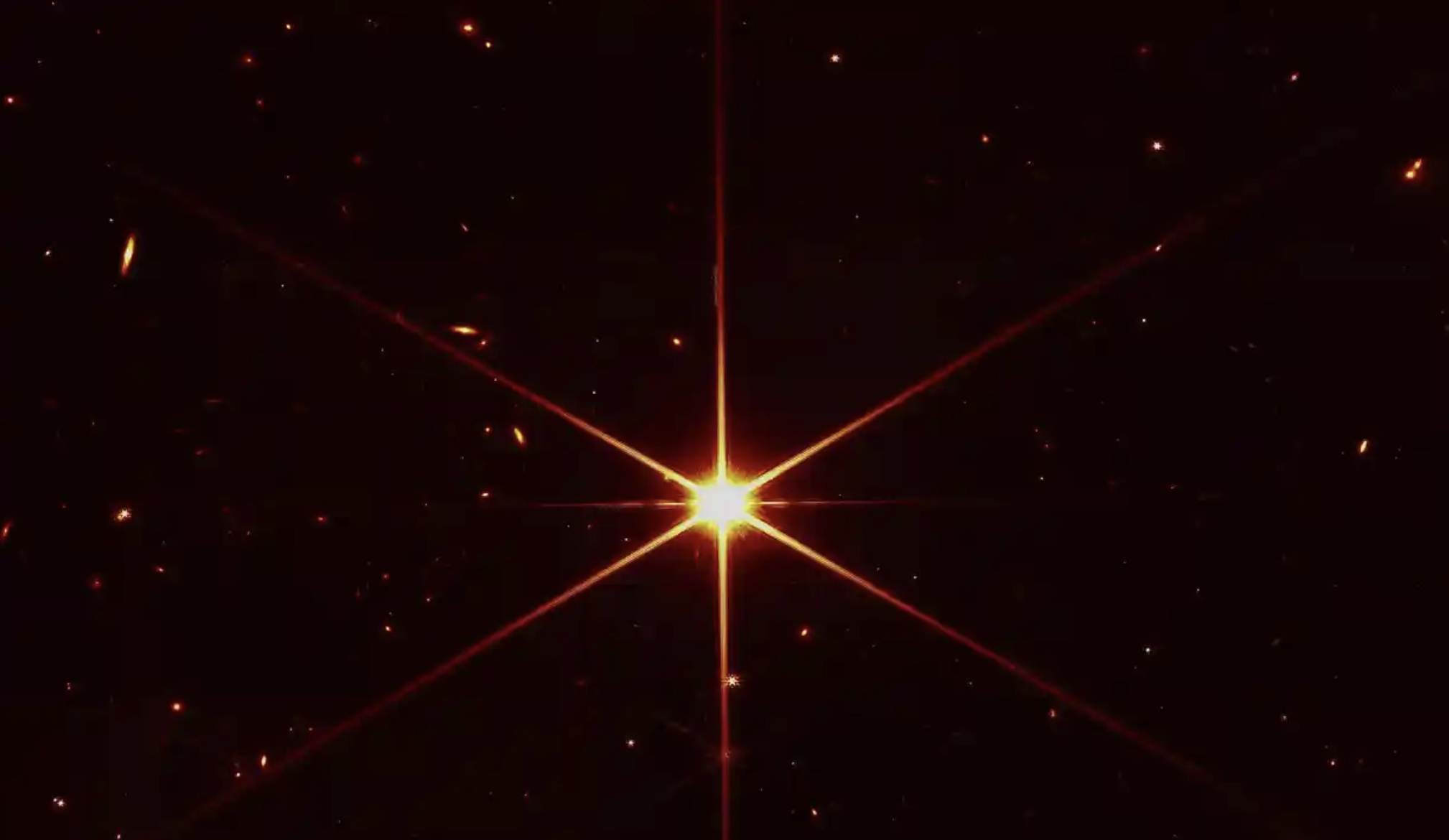 credit: ap
241 light-years. That is how far the single star is that the James Webb telescope photographed. The test shot also captured thousands of ancient galaxies in the background. I'd say that was a successful test!
68 meters. That is how big a Russian oligarch's superyacht is (223 feet). It is currently stuck in Norway because no one will sell him fuel.
22%. That is how many U.S. school staff members reported experiencing physical violence in the last school year, according to data from the American Psychological Association. Same for 14% of teachers and 18% of school psychologists and social workers. None of them get paid enough for this.
$52,667. That is how much the value of a typical U.S. home increased last year. A full-time worker in the country earned a median of about $50,000 in that same year, which means homeowners earned more than people actually doing jobs.


What's Trending?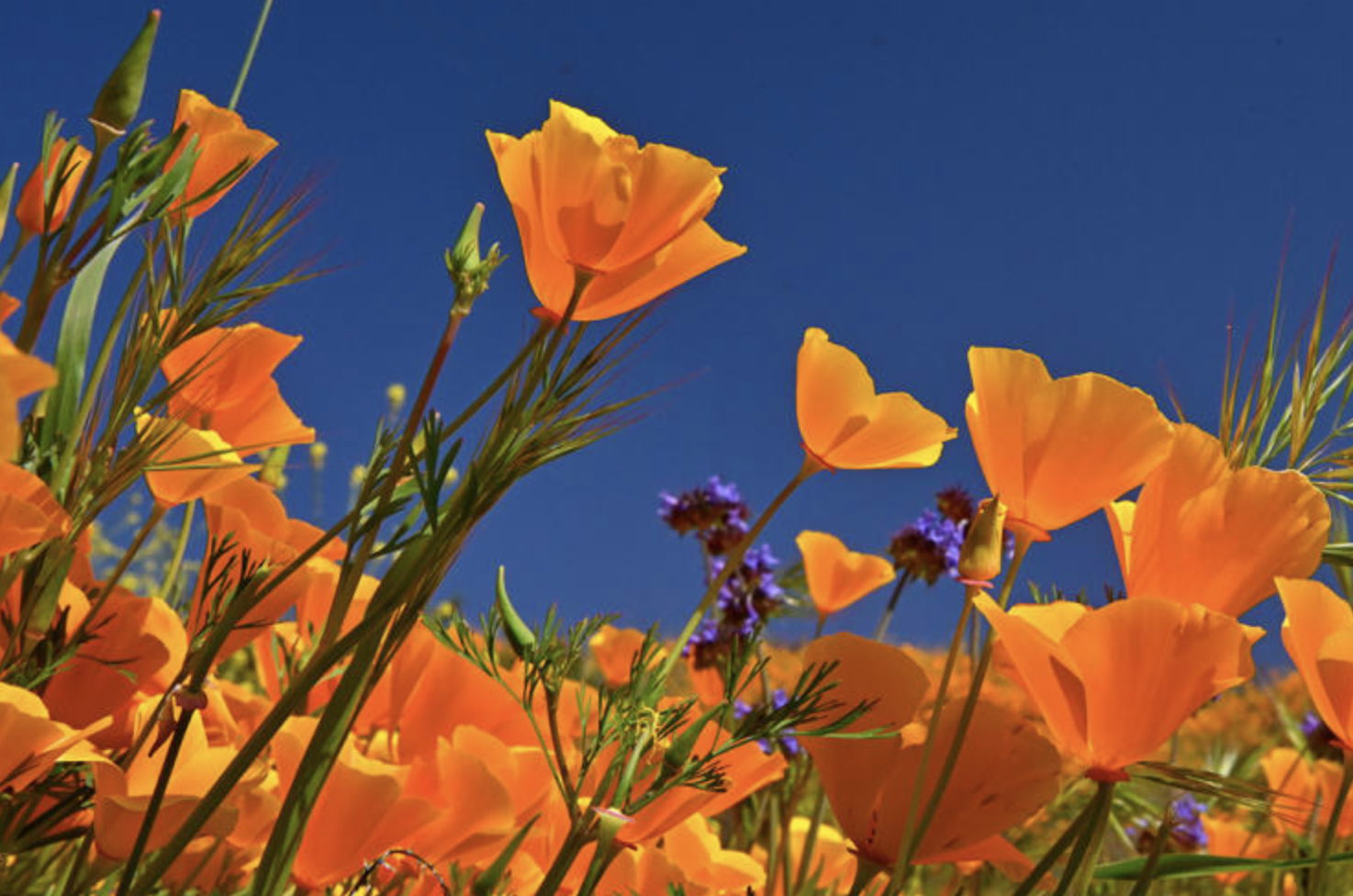 credit: ky3
Happy Spring is trending because–as of yesterday–it is now officially Spring. Time to smell the roses and embrace the sneeze!
Kid Rock is trending because his interview with Tucker Carlson airs on Fox tonight.
Fortnite Season 2 is trending. The trailer for the new season is out and there are BATTLE BUSES! More importantly, Epic Games has said it will donate the game's proceeds over the next two weeks to humanitarian aid in Ukraine.
Hypersonic missile is trending because that is what Russia claims it used in Ukraine as attacks escalate.


I Now Pronounce You…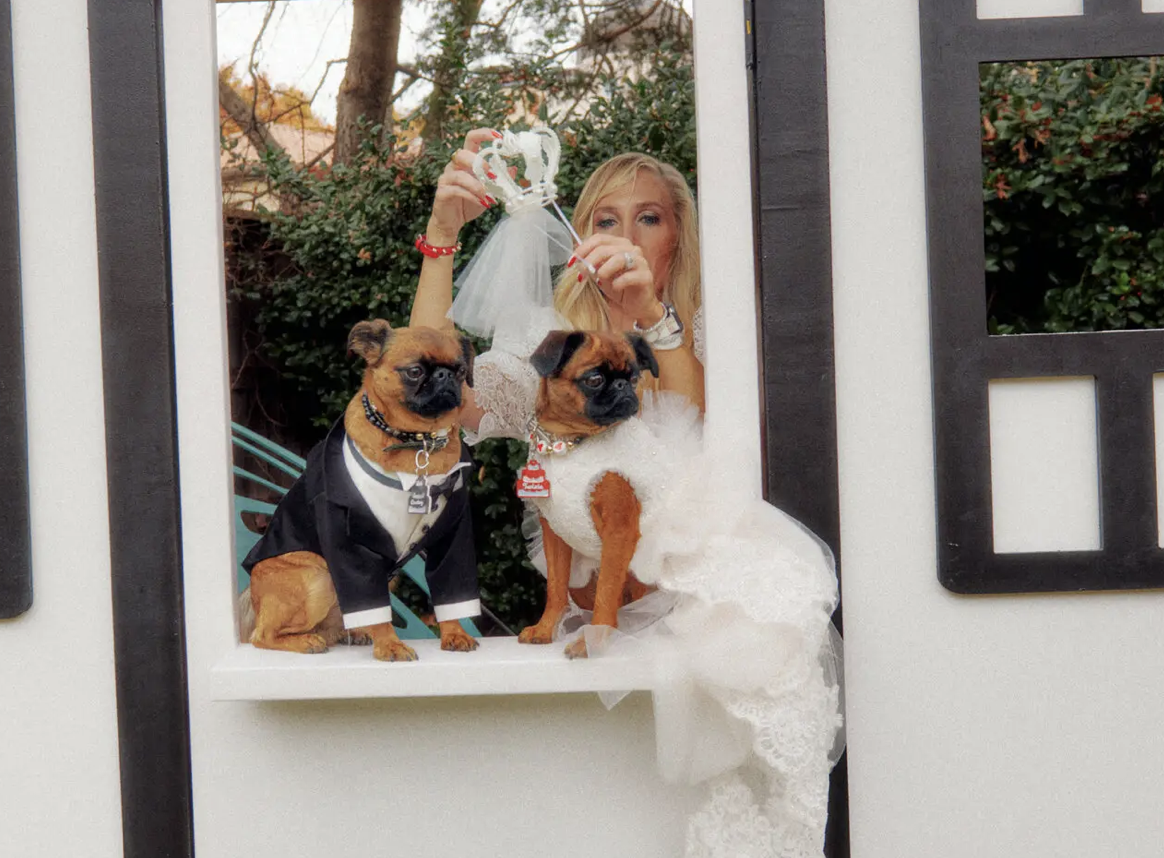 credit: nytimes
We are now in the stage of the pandemic where we make our pets get married.
The New York Times profiles several examples of the pet nuptials trend, including a few mass ceremonies and a $25,000 private ceremony between 2-year-old Brussels Griffons. I did not even know Brussels Griffons were a type of dog.
Like with anything people decide to spend their money on, there are benefits to this, including business for photographers and pet clothiers (which is apparently a thing).
But WHAT ARE WE DOING?! This takes anthropomorphism to the next level, forcing antiquated human traditions on animals when most would rather sleep or eat that pizza crust you threw away last night.


Today's Live Show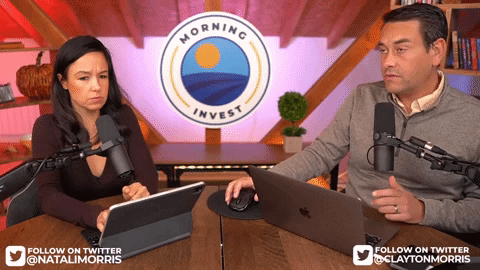 JOIN US TODAY AT 9AM EASTERN TIME
Join us on today's live morning show. Today we're looking Zelensky's new banning of all opposition political parties and taking control of all media in Ukraine. We're also looking at Putin's escalation with reports that Russia has deployed the first hypersonic missile used in battle. There are also more disturbing details about those biolabs, this time details are emerging that the US has been funding bio-chemical labs in the country of Georgia. All of that and more on today's show. Click here to RSVP and I'll see you at 9 AM Eastern.


Share The Love
Become a friend of Morning Invest by sharing this newsletter with someone you love.
When you do, we don't just give you a pat on the back and say, "Well done old sport." We give you actual rewards that'll make everyone jealous.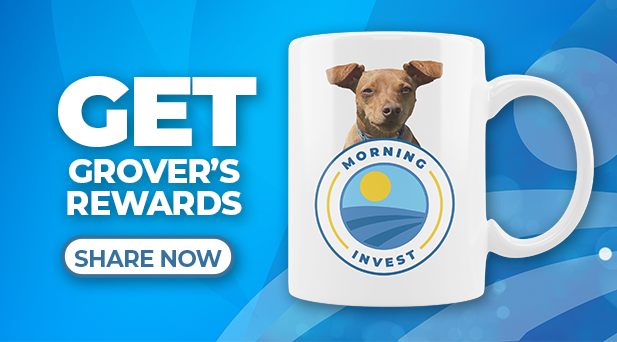 Or copy & paste your referral link to others: