| TOGETHER WITH | |
| --- | --- |
Happy Monday. Apple's "Unleashed" event is today at 10 am PT. Is anyone else a little nervous?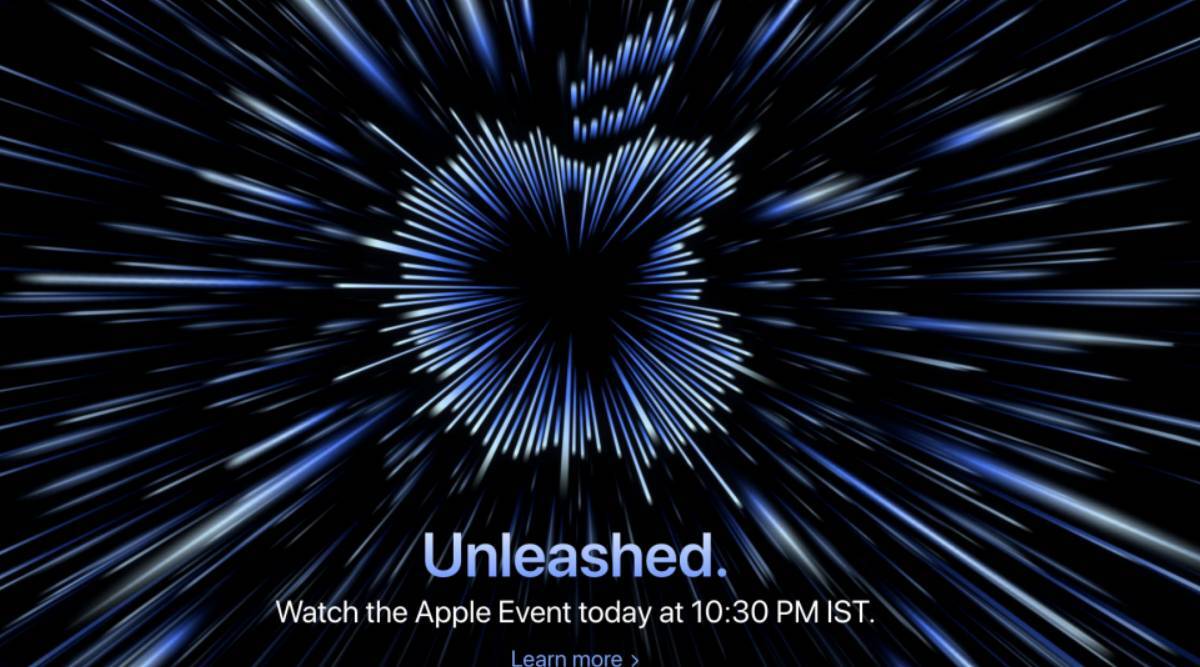 credit: apple
In Case You Missed It.
🧑🏻‍💻 Apple's expected to 'unleash' very fast and powerful new Macbook's at today's event. Vegas oddsmakers are also hoping for new AirPods and new larger iMacs.
🪙 Coinbase NFT is coming and it will include "social features."
🇨🇳 Microsoft is shutting down LinkedIn in China, due to increasing internet censorship.
🇬🇧 British MP Sir David Amess died after being stabbed multiple times at a constituent meeting in Essex. Authorities are calling this a terrorist attack.
🇺🇸 The U.S. Justice Department wants the Supreme Court to stop the 5th Circuit's stay on the injunction against the Texas abortion ban. Meaning they want abortions in the state to remain legal while the court whiplash continues.
🌎 President Biden unveiled his "Roadmap to Build a Climate-Resilient Economy" on Friday. Ironically a report this weekend has Democrats potentially dropping key climate provisions from the infrastructure bill.
🇭🇹 A gang in Haiti reportedly kidnapped 17 American missionaries on Saturday.
Coronavirus Update: 😷 Total confirmed cases as of 9:30 p.m. ET on Friday: 44,883,603 — Total deaths: 723,747
| | | | |
| --- | --- | --- | --- |
| | Bitcoin | $61,903.17 | |
| | | | |
| --- | --- | --- | --- |
| | Ethereum | $3,829.78 | |
| | | | |
| --- | --- | --- | --- |
| | Cardano | $2.15 | |
| | | | |
| --- | --- | --- | --- |
| | Dow | 35,294.76 | |
| | | | |
| --- | --- | --- | --- |
| | S&P | 4,471.37 | |
| | | | |
| --- | --- | --- | --- |
| | Nasdaq | 14,897.34 | |
*Stock data as of market close, cryptocurrency data as of 5:00 am ET.
Markets: Investors are watching the bad news out of the emerging markets. Normally emerging markets grow at a faster pace than traditional markets. That's not the case this morning as new evidence shows EM's are growing at a slower pace than the U.S. Despite that, the Dow is on track for its best month since March, and the S&P is within 1.5% of its record high.
CONFORMING LOAN

Program

Rate

Change

APR

Change

30 year
2.91

%

0.01%

2.96%

0.01%

15 year

2.18%

0.07%

2.28

%

0.07%
The Lead: January 6 Committee Ready For Prosecutions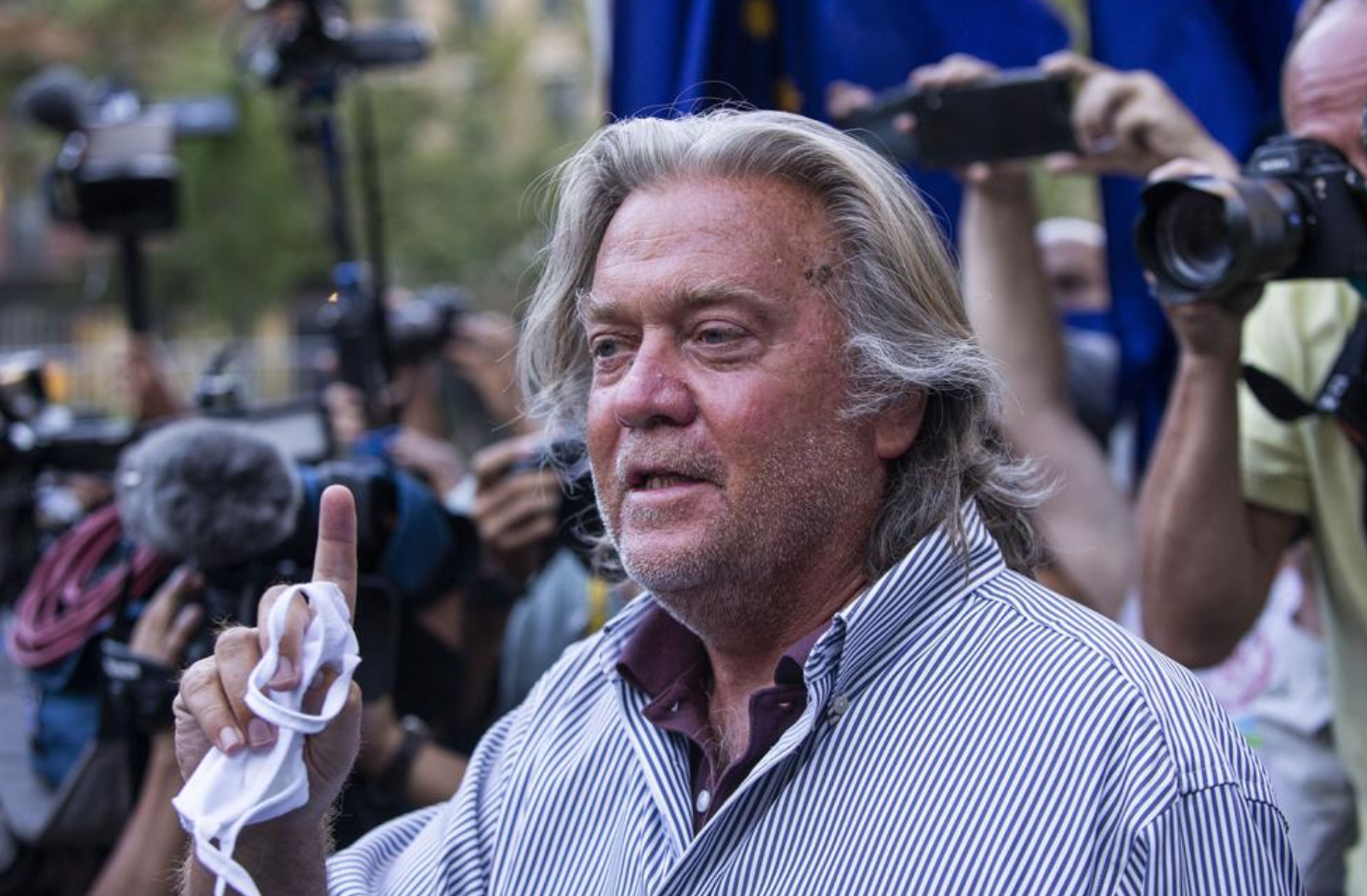 credit: ap
The January 6 committee in the House is moving forward with holding Steve Bannon in criminal contempt for defying a subpoena.
"Mr. Bannon has declined to cooperate with the Select Committee and is instead hiding behind the former President's insufficient, blanket, and vague statements regarding privileges he has purported to invoke," Democratic committee chair Rep. Bennie Thompson said.
Bannon was supposed to appear before the committee Thursday, but he was a no-show. He says he won't comply with any subpoena until the courts decide. Or until Trump resolves the executive privilege claim.
On the executive privilege front, it is important to note that Steve Bannon was not working for President Trump on January 6.
The Select Committee votes tomorrow on whether to charge Bannon with contempt. Approval from the committee would then go before the full House, then on to the Justice Department.
The Havana Syndrome Mystery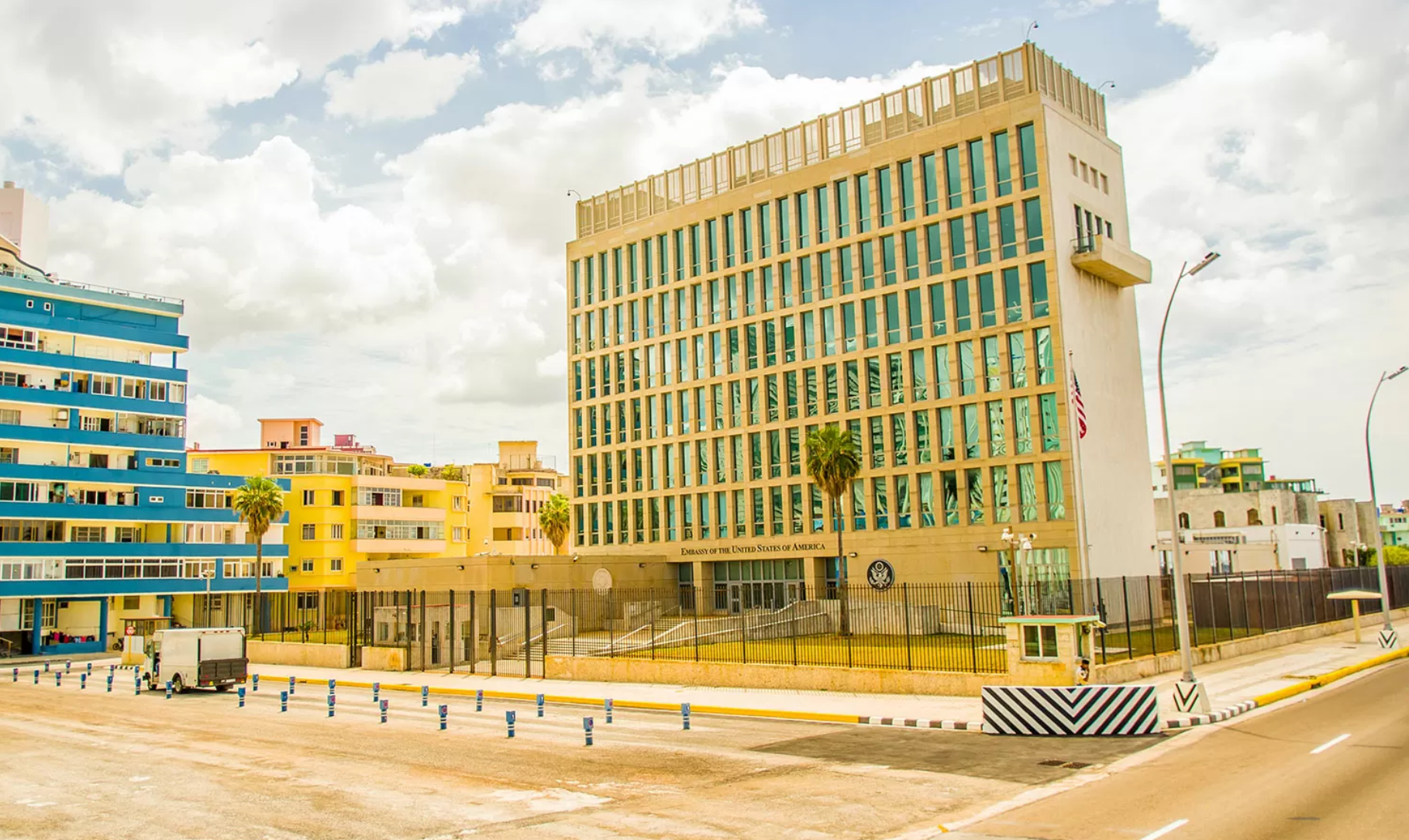 The US Embassy in Havana, Cuba credit: shutterstock
Is Havana Syndrome a mysterious attack against the U.S. or a psychosomatic illness? That is unclear.
The syndrome, which was first documented in 2016 in Havana, Cuba, seems to be hitting more U.S. officials, overseas and at home. And the U.S. government is taking notice.
The National Security Council has been holding more high-level Havana Syndrome meetings lately, according to Politico. The evidence seems to point to what the National Academy of Sciences called "directed, pulsed radio frequency energy" in a 2020 report. Officials are thinking these directed-energy attacks are coming from Russia or another hostile government.
President Biden recently signed a bill increasing aid to Havana Syndrome victims, who suffer from dizziness, intense headaches, and traumatic brain injuries. In a statement, Biden said: "Addressing these incidents has been a top priority for my administration. We are bringing to bear the full resources of the U.S. government to make available first-class medical care to those affected and to get to the bottom of these incidents, including to determine the cause and who is responsible."
Who is responsible? That doesn't sound like someone who is thinking psychosomatic…
Sponsor: MANSCAPED™
Meet Manscaped. This awesome company will change your grooming life. Seriously.
Manscaped just rolled out their Performance Package which is the best below-the-waist grooming package you'll ever need. Inside you'll find their new Lawn Mower, love the name, which is a SkinSafe trimmer to reduce nicks to your two best friends.
When you order the Performance Package you'll get a free travel bag and a pair of their super comfortable anti-chafing boxer briefs.
Get 20% and free shipping by using our coupon code INVEST when you visit Manscaped.com. Your family jewels will thank you.
Another Trump Policy Gets Renewed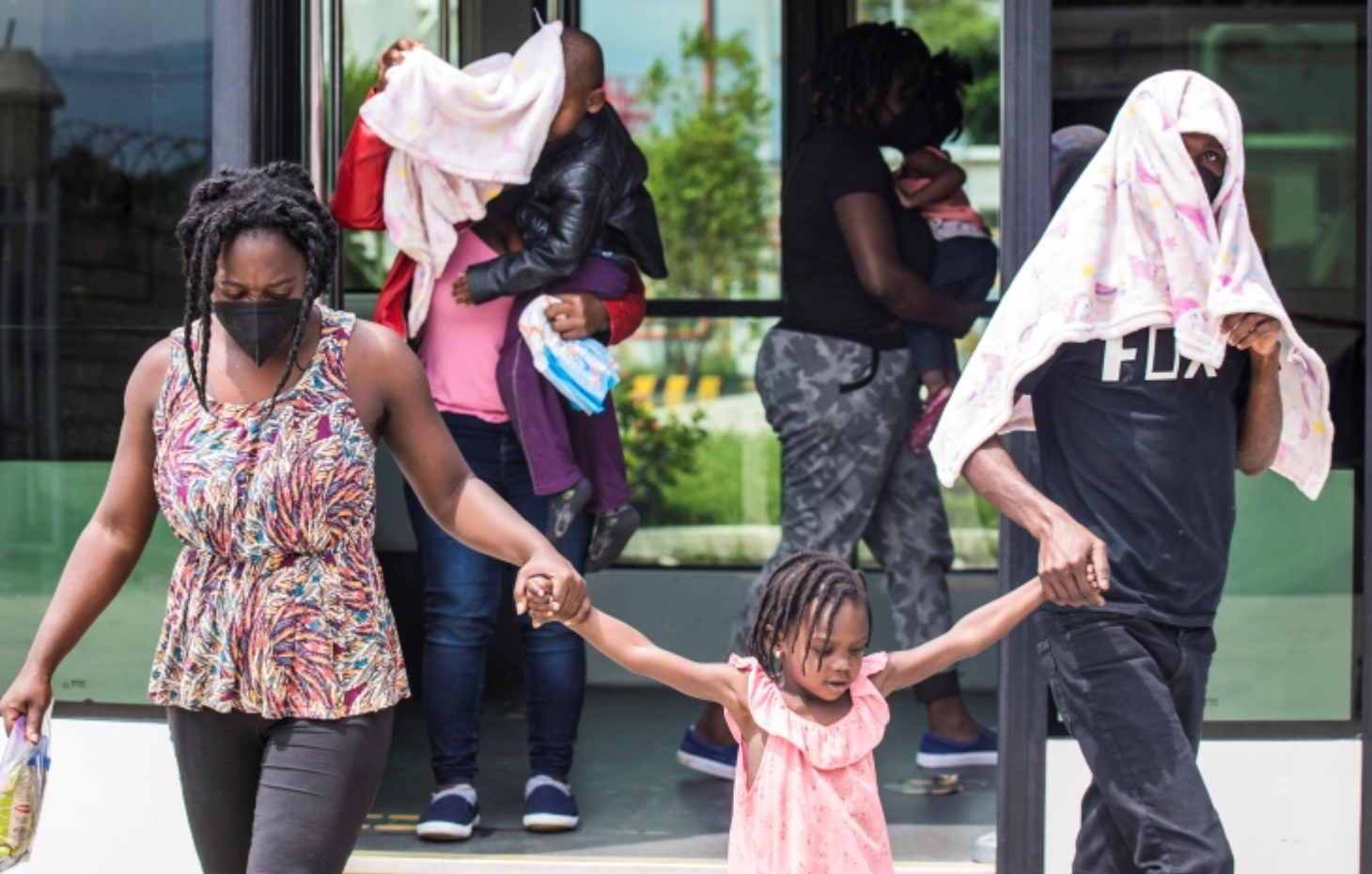 credit: reuters
U.S. asylum-seekers from Mexico will once again have to stay in Mexico while their cases are decided.
President Biden ended the controversial Trump-era Migrant Protection Protocols (MPP), or "Remain in Mexico" program, shortly after he took office. But a federal judge in Texas said not so fast.
Angering immigration advocates, Biden will obey the ruling and reinstate the program with some adjustments. He has also left Title 42 in place, a Trump administration policy to expel undocumented migrants quickly.
The administration is appealing but will follow the court ruling in the meantime, working to reinstate MPP despite the dangers by mid-November.
News By The Numbers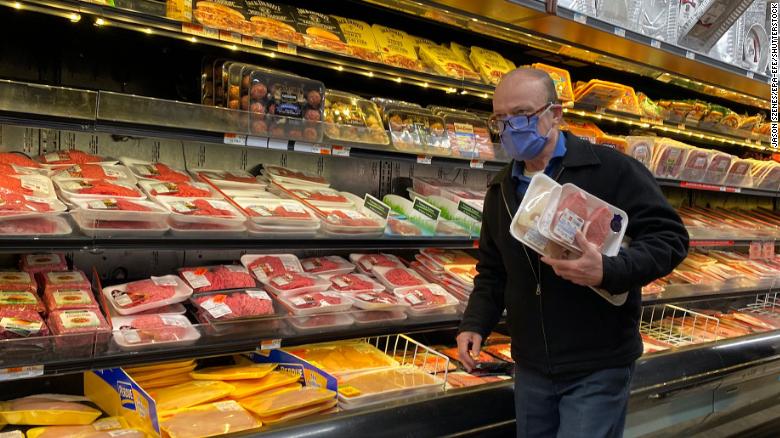 credit: shutterstock
0.7%. That is how much U.S. consumer spending increased in September despite Dow Jones estimates predicting a 0.2% decline. This might be because groceries and gas cost a small fortune now, but it's still sort of a win. Maybe?
25. That was the age of Ahmaud Arbery when he was shot and killed while running in February 2020. His murder trial begins in Georgia today.
$5,000. That is how much pay a U.S. Marine had to forfeit after being found guilty of going social with his opinions on the U.S. withdrawal from Afghanistan. Spoiler: he was not a fan.
78. That is how old Robert Durst is. He was just sentenced to life with no parole for killing Susan Berman in 2000. "Killed them all, of course."
1.2 million. That is how many people were killed by venomous snake bites in India between 2000 and 2019, according to the WHO. And they're not always accidents: a man just got a double-life sentence for using a cobra to kill his wife.
The Chemicals We Use Everyday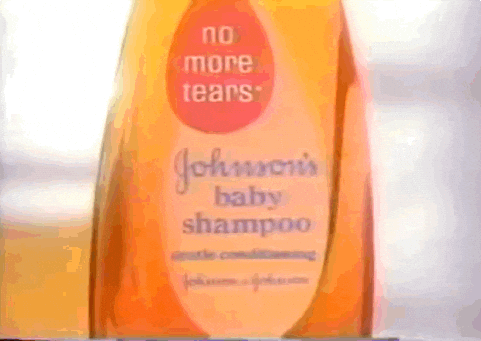 credit: giphy
Phthalates isn't a fancy new form of Pilates. It's something much worse.
Maybe?
Phthalates are a synthetic group of chemicals that are found in stuff we use every day, like shampoo, soap, makeup, plastic packaging, and all of the things.
A new study shows that exposure to phthalates could make you die early. They might be the cause of around 91,000-107,000 premature deaths of older people in the U.S. Especially deaths from heart problems, the #1 killer in America.
The study didn't find a direct cause-and-effect connection between phthalates and premature death, but researchers sounded the warning bell in the study conclusion: "While further studies are needed to corroborate observations and identify mechanisms, regulatory action is urgently needed."
Today's Live Show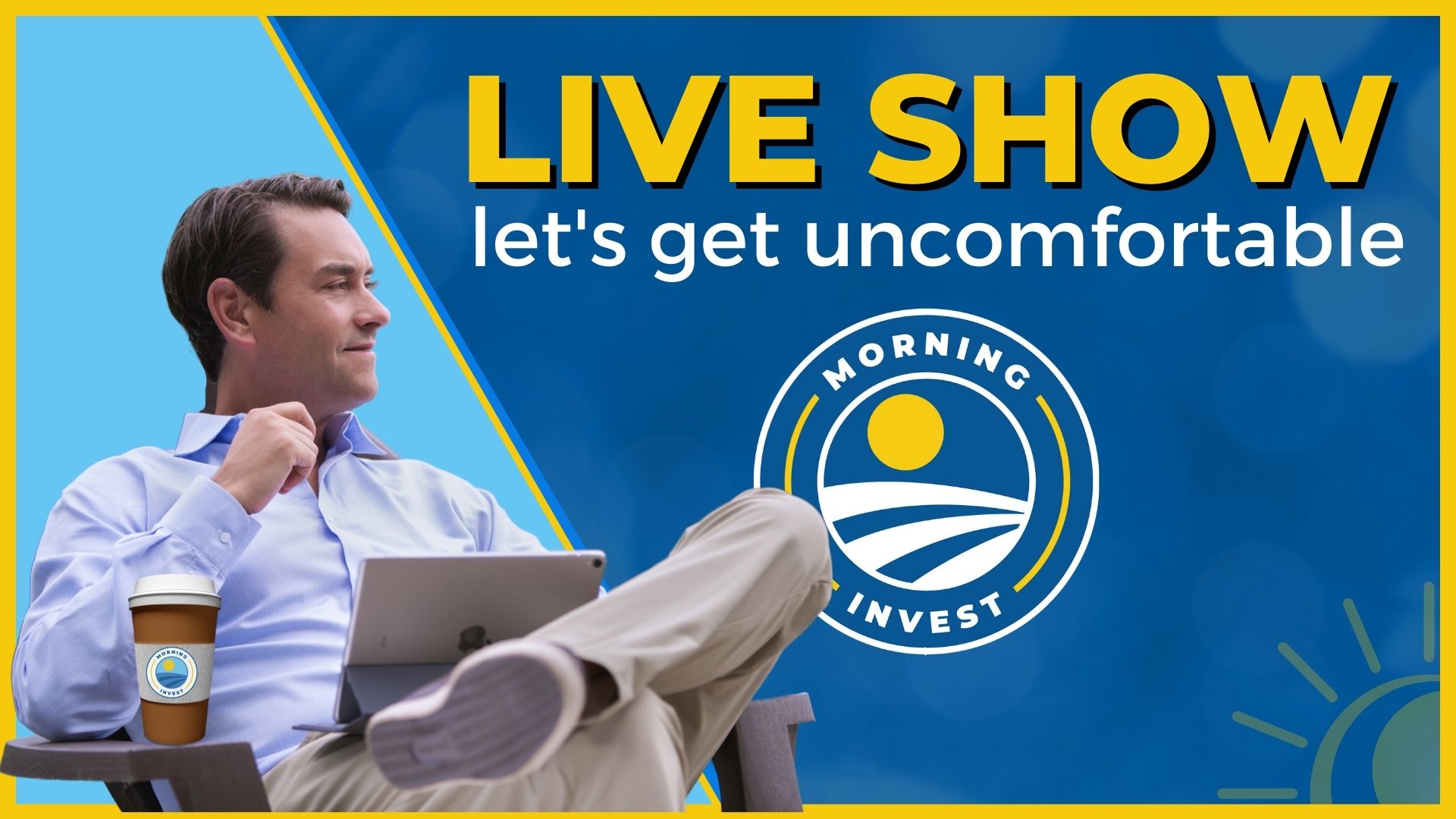 WHY THE $3.5 TRILLION DOLLAR STIMULUS IS DOOMED
Join us on today's live morning show we look at:
Why the 13 day deadline for a stimulus package looks impossible
Why Senator Joe Manchin wants to remove key climate provisions in the Build Back Better agenda.
Why housing could be cut from the Infrastructure package.
Click here to RSVP and I'll see you at 9 AM Eastern. And feel free to start chatting in our chat room.
Stop Raking The Yard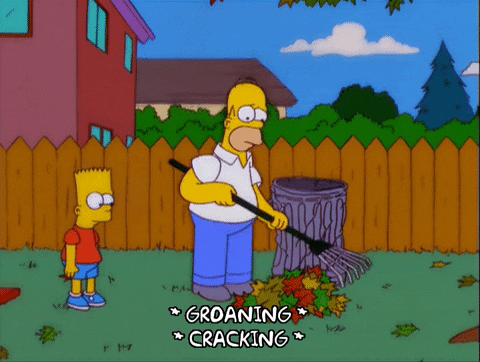 credit: giphy
Fall is here for the Northern Hemisphere, which means lovely weather, rich colors, and falling leaves. But for people with yards, those falling leaves can mean hours of back-breaking raking.
Well, you can put that rake away!
Experts say that raking and bagging up leaves isn't great for the yard or for the planet. Leaves can serve as fertilizer for trees and shrubs, choking out weeds and other unwanted plant life. Leaves can also be homes for little woodland creatures, which ups your chances of having a Snow White moment, so everyone wins.
Bagging up the leaves for the dump adds another layer of bad. The EPA reports that landfills saw about 10.5 million tons of yard waste in 2018. Leaves and other bagged organic matter can break down to form greenhouse gases.
Leaf-blowers aren't a great solution. Not only are they THE LOUDEST THINGS IN THE WORLD, they can clog up city drains and local rivers.
Share The Love
Become a friend of Morning Invest by sharing this newsletter with someone you love.
When you do, we give you actual rewards that'll make everyone jealous like our brand new Grover mugs. So please share the newsletter with your very own referal link found at the bottom.