| TOGETHER WITH | |
| --- | --- |
Wednesday. We've got a lot of news to get to so let's do it.
Election 2020:
Vice President Joe Biden added to his win column with big wins in the second Super Tuesday primary.
Biden locked up big wins in Michigan, Missouri, Mississippi, Idaho. North Dakota and Washington are still up late tallying votes.
Sanders has a big problem with older voters and an uncertain path to victory.
Yes, Hawaii Rep. Tulsi Gabbard is still in the race. She has two delegates in American Samoa.
Democrats are canceling large events because of coronavirus. President Trump is adding events.
In Today's Newsletter:
You might get more time for taxes
Coronavirus causes mortgage relief
We're wasting a lot of time and money commuting to work
CONFIRMING LOAN

Program

Rate

Change

APR

Change

30 year

4.46%

0.07%

4.54%

0.07%
15 year

3.57%

0.07%

3.75%

0.05%
The Lead: Tax Deadline Possibily Pushed Back
credit: washington post
If you're dreading the April 15 tax deadline, you could have a good reason to procrastinate. The Trump administration is considering extending the deadline in an effort to deal with the economic fallout from the coronavirus.
Details have not yet been confirmed but it would mean that payments due could be extended without penalty. This would act as a bridge loan of sorts for those in need, although no information is available as to how to prove need. Likely, the government will offer the extension to everyone as we will all be impacted by the economic fallout.
Sponsor: Outlet Finance
In a world of sinking interest rates there's a lighthouse in the darkness. Outlet Finance is offering up to 6% returns on your savings. Outlet works by transfering your dollars into digital currency backed by insurance. The reason they're able to get such high interest rates is because they lend the money out at a higher rate with 150% collateral.
You can deposit and withdraw anytime. Customers are able to make ACH bank transfers from their traditional bank account to their Outlet account. There are zero upfront costs and you can deposit as little as you like. And the best part is you can earn up to 100x interest. Since the Outlet Interest rate is variable, there are times where the interest rate on Outlet is over 100x the average of a traditional bank account.
Try it today by signing up here for Outlet Finance and start making money on that stagnant savings account.
When You're Here You're Family
vacant street in Rome credit: getty images
Italy Suspends Mortgage Payments
Italian banks have been ordered to suspect mortgage payments in the wake of the coronavirus shutdown. The country is on complete lockdown with highly restrictive travel and all public gatherings canceled.
This obviously means that the economy will screech to a halt and many people will be unable to work and earn income for the month. The suspect ion of mortgages and other debt payments is part of an emergency economic package.
Weeks ago, only Northern Italy had restrictions but now the entire country is considered a protected area with now more than 9,000 reported cases and more than 400 deaths.
There are no news about whether landlords will be asked to suspend rents so that renters will have some reprieve, just like their home owning neighbors.
Mortgage Payments About To Get Flexible
Federal Reserve credit: pbs
Bracing for non-payments, the Federal Reserve and other monetary organizations are urging banks to give borrowers a break if they are effected by the coronavirus pandemic. One doesn't have to actually get the illness to suffer the effects of the slumping global economy. For this reason, federal regulators are urging banks to "work constructively" with borrows effected by this.
By "constructively" they do not mean forgive the loans. They mean give them some extra time for payments, waive fees, refund late payment charges, and perhaps raise credit lines.
This is for all debts, mortgage, credit lines, auto and student loans. It is not a federal requirement. It is more of an asking-nicely situation. For now at least.
Too Damn Loud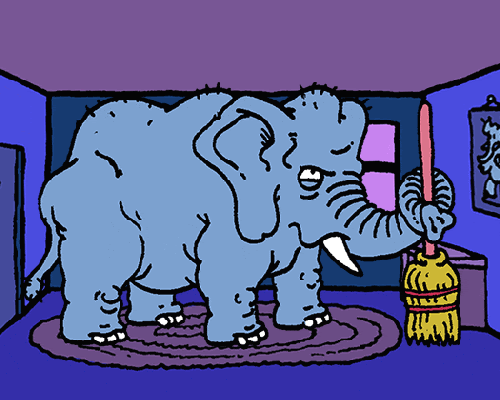 credit: giphy
Realtor.com has a new noise indicator option in its search function. This lets hopeful shoppers filter out loud areas with high traffic, city noise, or college student neighbors.
Each property will have a noise rating of high, medium, or low and then drill down to see why the property gets that rating. But honestly, who keeps searching after a property turns up with a high noise rating other than someone with a hearing impairment? Or people addicted to sleeping medications for whom this makes no difference, I suppose?
News By The Numbers
99. That's average amount of hours Americans spent commuting to work each year according to a new report by INRIX. Boston had the worst with 149 hours sitting in traffic. All of that sitting in traffic cost commuters an average of $1,377 a year.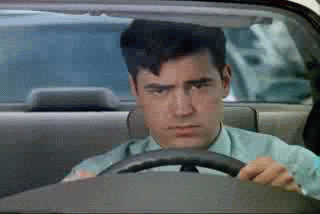 credit: giphy
5,000–6,000. That's how many developers attend Apple's annual World Wide Developer's Conference every year in Santa Clara to shake hands and learn the latest software offferings for the iPhone. Coronavirus is putting all that in jeopardy. Santa Clara County just banned mass gatherings. My money is an online version of the event.
$100 billion. That's how much Apple lost in value on Tuesday thanks to coronavirus fears. They're not alone, big tech lost over $320 billion. That's the biggest loss since 2008.
Share The Love
Become a friend of Morning Invest by sharing this newsletter with someone you love.