| TOGETHER WITH | |
| --- | --- |
Happy Tuesday.
In branding-we-don't-understand news, Mariah Carey has somehow given everyone free food at McDonald's for the 12-days of Christmas. You don't have to wear this ballgown to participate.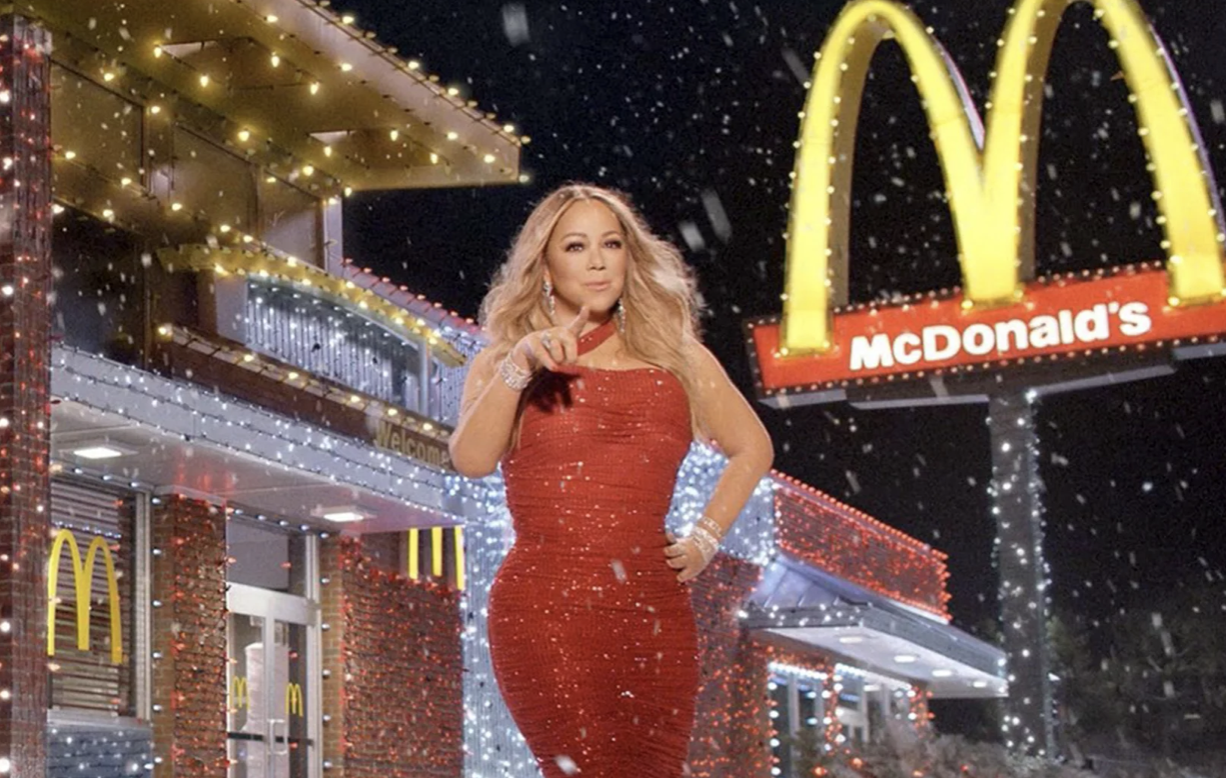 In Case You Missed It.
🇮🇳 India successfully tested a long-range Supersonic Missile Assisted Torpedo to "enhance its anti-submarine warfare capability."
🇭🇰 Hong Kong has arrested its first person on charges of doxxing, which became a crime in October. Doxxing is posting someone's private information online.
🧑🏻‍💻 Facebook shareholders are asking the company for research and plans as to how the company has and will address "harm on its platform."
🌋 Spain ordered 30,000 people into lockdown due to volcano eruptions.
Coronavirus Update: 🗣 Total confirmed U.S. cases as of 3 p.m. ET on Monday: 50,009,507 — Total deaths: 797,916
| | | | |
| --- | --- | --- | --- |
| | Bitcoin | $47,200.86 | |
| | | | |
| --- | --- | --- | --- |
| | Ethereum | $3,802.08 | |
| | | | |
| --- | --- | --- | --- |
| | Dogecoin | $0.1872 | |
| | | | |
| --- | --- | --- | --- |
| | Dow Futures | 35,622.00 | |
| | | | |
| --- | --- | --- | --- |
| | S&P Futures | 4,657.25 | |
| | | | |
| --- | --- | --- | --- |
| | Nasdaq Futures | 15,987.50 | |
*Stock data as of market close, cryptocurrency data as of 5:00 am ET.
Markets: European markets opened higher this morning as investors watch omicron and a big week for central banks. Meanwhile U.S. stock futures are down as we await key inflation data. Elon Musk sold another $906.5 million dollars worth of Tesla shares.
Today's Live Show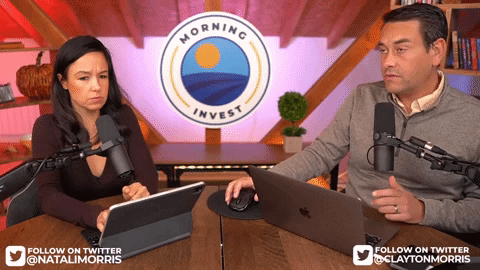 JOIN US AT 9AM EASTERN TIME
On today's live show we're deep diving the new data that points to a coming civil war in the U.S. Is this actually happening? Did Amazon keep workers from leaving work as a tornado beared down on them? And so much more. Join us at 9AM Eastern right here.
Lead: Turkey's Economy Collapsing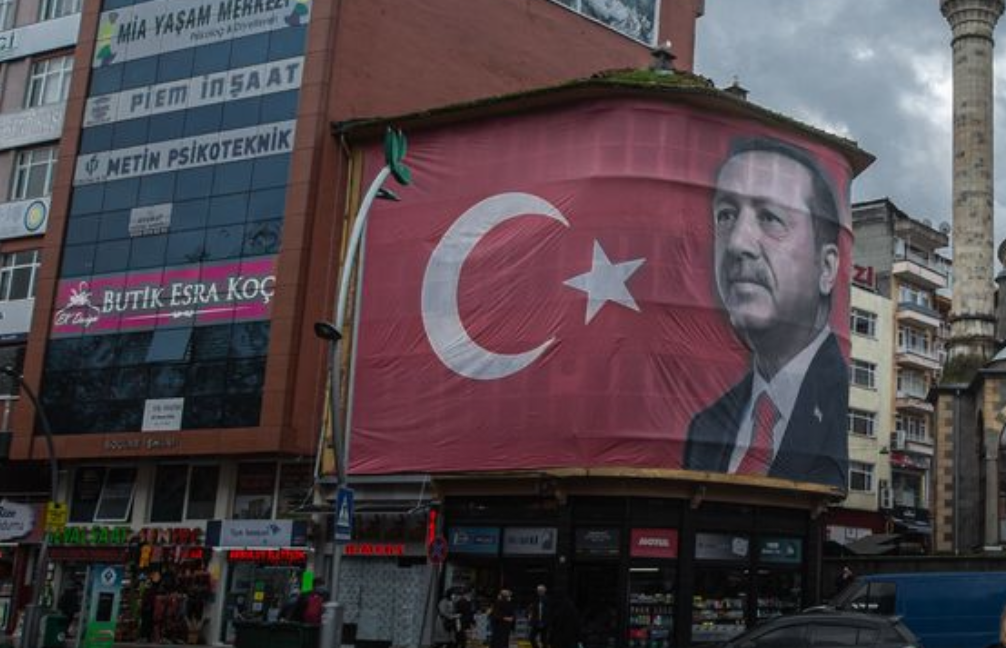 credit: wsj
The Turkish economy is providing us with an example of what happens when the government perverts natural economics. The Turkish lira hit an all-time low this week and is down 45% since the start of the year. Inflation is out of control at over 21% for the year. What is going on??
Turkish President Recep Tayyip Erdogan has insisted on keeping interest rates low, taking the view that low interest rates will help inflation, even though textbook economics teaches the exact opposite.
What is playing out now is hitting the people far harder than the banks. Bread lines are growing as people struggle when the money they have buys 20% less for their families. Sound familiar?
Protests against the government raged over the weekend but President Erdogan refuses to take responsibility and make any changes. On the contrary, he fired top officials who disagreed with his policies. In a national address last week, eh said, "We know where we are going."
Does he?
Call Me Back Later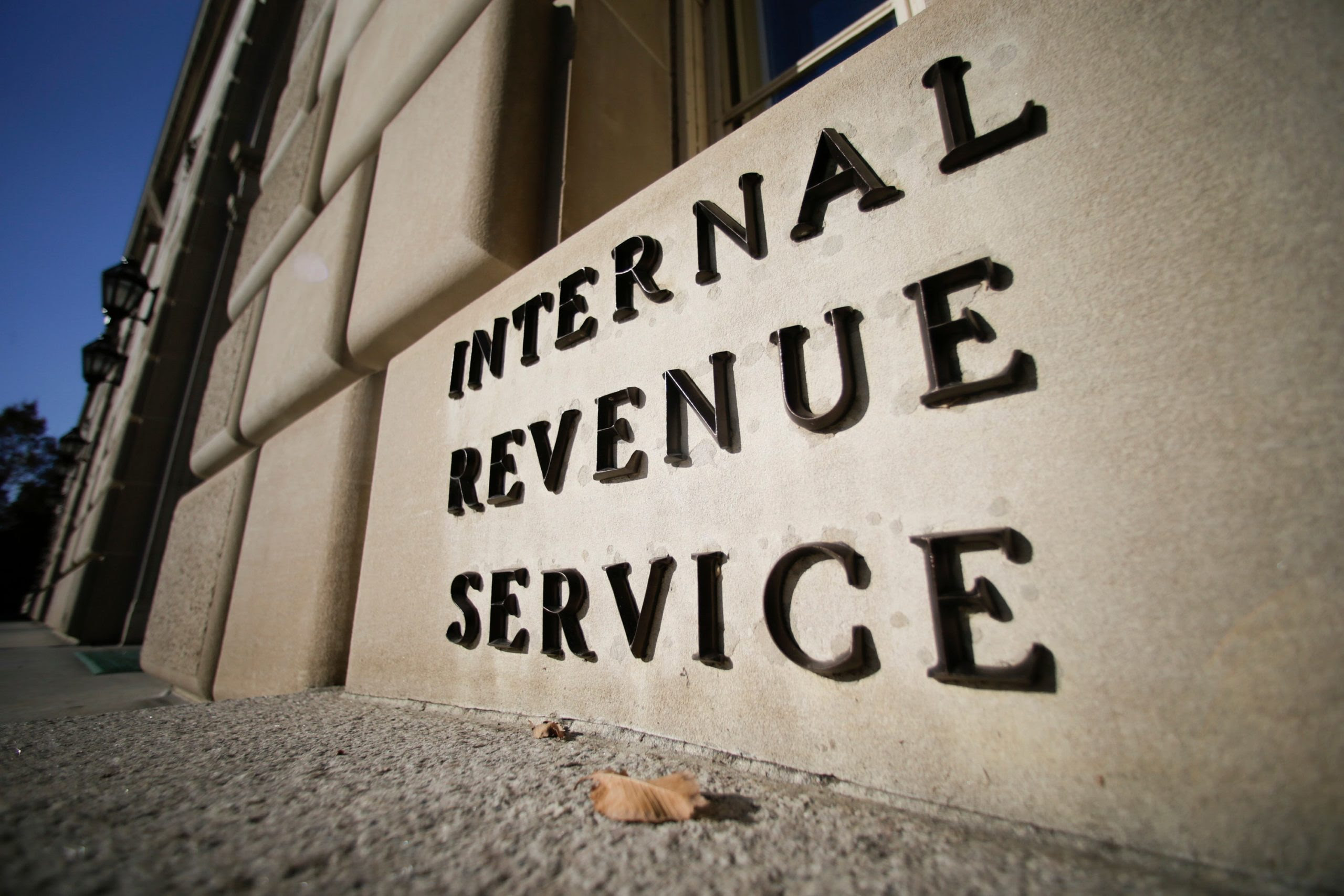 credit: getty
If you've ever called the IRS, you know it's about as pleasant as dental work. Often the agency refuses calls if its queue is overwhelmed and offers no options such as a call back. Well, President Biden signed an order on Monday to change that.
Now federal agencies will have call-back options. You may not get your call back for several days, but at least it will be a choice. This applies to the IRS as well as Medical and Social Security.
The order is specifically to improve 36 "customer service experiences" across 17 federal agencies. It may also allow for online passport renewal (thank goodness!), and more online options for low-income families to enroll for benefits.
Sponsor: Outlet Finance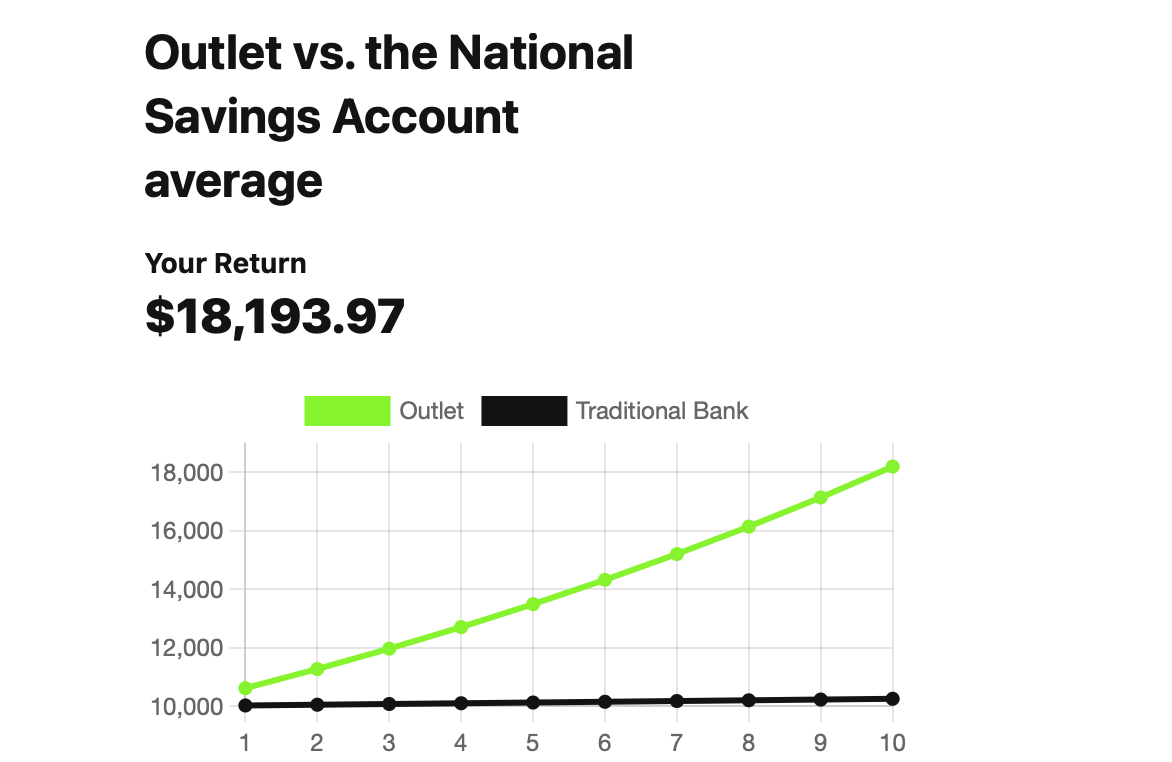 Outlet has an amazing savings account alternative with a 9% interest rate right now! Yes you read that correctly, 9%! Outlet is unique because your savings are backed by Ethereum, a cryptocurrency that trades at a much higher rate than anything you'd get in a local bank.
And the best part is you'll get free money in your account if you sign up for free right here with our special link. You can open an account with any amount of money you want. I started mine for only $100.
To take advantage of this amazing interest rate and get free money deposited in your account, sign up here for Outlet.
Adapting To A Plastic Ocean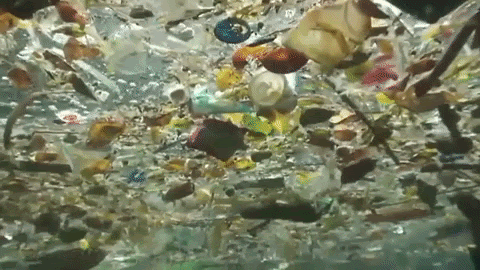 credit: giphy
Could ocean wildlife be adapting to all the plastic pollution in their environment? New research says this is a possibility.
A study in Nature Communications says that some species have used the plastic as an artificial habitat. They call these "neopelagic communities." They are groups of shrimp, barnacles and other animals that have made home out of human junk.
Is that comforting though? Many sea animals accidentally ingest plastics to their detriment. Too many examples of this to link you to but here is just one. So even if some shrimp can live just fine in a "neopelagic community" of plastic milk cartons, that's no excuse for us not to severely reduce our dependence on plastics.
News By The Numbers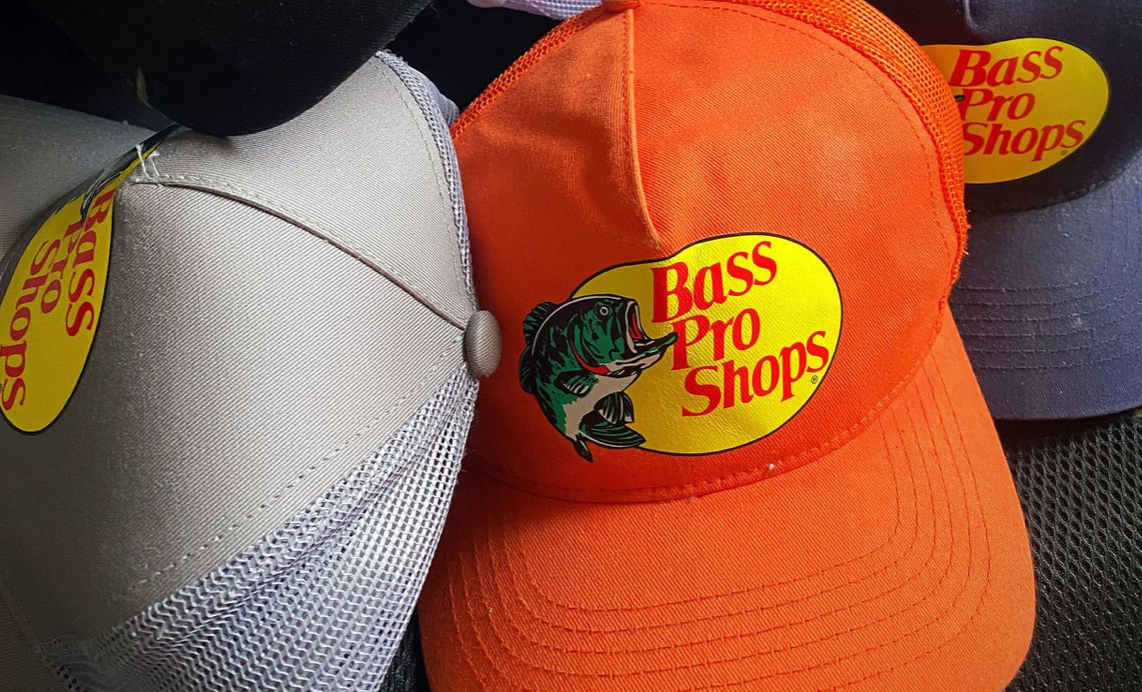 credit: john right
$6. That is the price of a Bass Pro hat, which is apparently a hot new fashion trend.
$1.1 billion. That is how much Hard Rock will buy the Mirage Casino, an aging but primely-located resort on the Las Vegas Strip. The company plans to build a guitar-shaped hotel in its place.
$31.2 billion. That is how much the Canadian government will pay to settle a lawsuit over its treatment of Indigenous children and families in foster care.
$50 billion. That is how much U.S. businesses lost in 2022 due to having to shut down operations for major floods, according to new research. Experts say that this will only get worse because of the climate crisis.
What's Trending?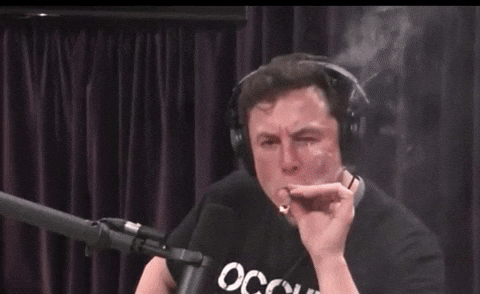 credit: giphy
Elon Musk is trending because he was named Time Magazine's Person of the Year.
Fantastic Beasts 3 is trending because a trailer for the new movie is out. The movie is called "The Secrets of Dumbledore" and Jude Law will reprise his role as the brilliant Hogwards headmaster. Johnny Depp has been recast as Grindewald. That role will now be played by actor ​​Mads Mikkelsen. The movie comes out next April.
Golden Globe Nominations 2022 are trending because they were announced. There will be no awards ceremony this year so winners will just be announced on January 9.
Flamin' Hot Cheetos are trending because there are rumors that Frito-Lay is discontinuing these…chips? The company has not commented on this rumor so people have resorted to freaking out about it.
Deleting Twitter is trending because people are desperate to avoid spoilers to the upcoming Spider-Man movie, which launches on Friday.
Space Sleeping Bags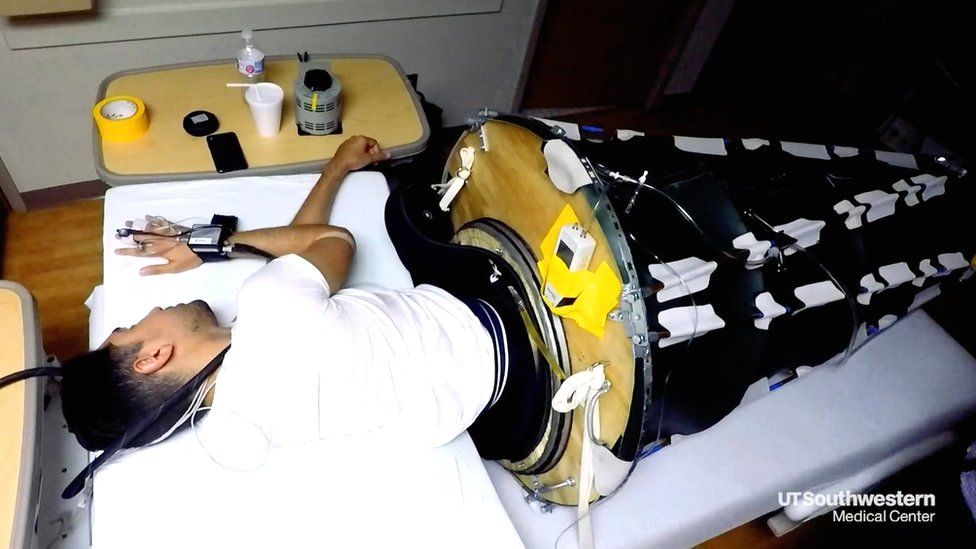 credit: utsouthwestern
One of the biggest health concerns of being in space is that fluids float into a person's head and squish eyeballs over time. Scientists have been worried that this could compromise missions to Mars and other space exploration because over half of the astronauts that have been in space for six months or more have developed vision problems.
Enter the special astro sleeping bag! It is designed to pull fluids down towards the feet while an astronaut sleeps so that they don't experience this fluid/pressure build up. It was developed by scientists at the University of Texas Southwestern Medical Center. Scientists say that this could also be useful for people with other circulatory problems but it is still in early research stages.
I wonder if it could keep me from having to pee three times a night.
Share The Love
Become a friend of Morning Invest by sharing this newsletter with someone you love.
When you do, we don't just give you a pat on the back and say, "Well done old sport." We give you actual rewards that'll make everyone jealous.