| TOGETHER WITH | |
| --- | --- |
Happy Wednesday. You're two business days away from the weekend. Don't count today since it's almost over.
Amazing. Smart people, aka researchers, have discovered the only known animal that does not need oxygen to survive. It's a common parasite that largely preys on salmon. Share that factiod at dinner tonight as long as you're not eating salmon.
In Today's Newsletter:
Coronavirus is on the verge of global pandemic
The top job markets for real estate investors
San Francisco reminds us why everyone is leaving California
CONFIRMING LOAN

Program

Rate

Change

APR

Change

30 year

4.00%

0.03%

4.08%

0.04%
15 year

3.57%

0.13%

3.71%

0.14%
The Lead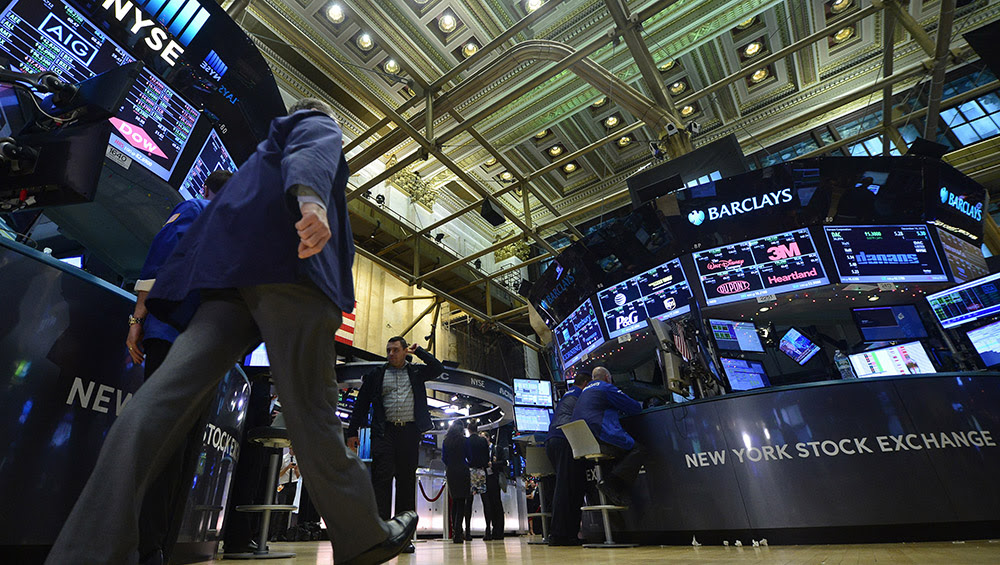 credit: newscom
Good Week To Be A Real Estate Investor
As real estate investors, there's much to celebrate: the tax benefits, the high returns, the cash flow, the hedge against inflation. You know the list. But we really love to rejoice on days when we know we invest in tangible assets instead of paper assets like the stock market.
This week has been painful for stock investors who are reeling over coronavirus fears. It's no wonder they're fleeing into government bonds as a safe-haven investment. But when all those people jump into bonds, it drives the value lower. As a result, the US 10-year treasury bond hit a record low on Tuesday. The 10-year yields touched 1.31%, that's just below the all-time closing low of 1.325%. That's slightly more than the savings account interest rate my mom opened for me in elementary school.
Stocks also plunged on Tuesday, after health officials said the word "likely," the cononavirus is "likely" to continue to spread through the United States. They also warned the American public to "prepare for the expectation that this is going to be bad."
Trump Angry
Meanwhile, while traveling in India, President Trump is furious over more than being served vegetarian meals. Aides say he doesn't want his health officials scaring Wall Street investors anymore with fears over coronavirus. The comments from Dr. Nancy Messonnier at the CDC send the stock market into a free fall. "Ultimately we expect we will see community spread in the United States." Trump didn't like that.
It didn't take long for someone to tow the company line. Trump's National Economic Director Larry Kudlow claimed on CNBC that everything is absolutely fine minutes after the head of CDC said Americans should prepare for the coronavirus to spread:
"We have contained this. I won't say airtight, but pretty close to airtight. We have done a good job in the United States." Kudlow said.
Hmmm.
The Dow and S&P 500 dropped more than 3% on Tuesday. That's the worst 2-day drops since Feb. 2018 and Aug. 2015.
Hottest Job Markets
credit: galinast
One of the top indicators we look for as real estate investors is job growth. The annual Wall Street Journal's survey of job markets puts Austin, Texas, Nashville, Tennessee, and Denver, Colorado at the top of the list this year.
This ranking takes into account unemployment rate, labor force participation rate, job growth, labor force growth, and wage growth.
Austin is not an easy market to get started in real estate. Housing demand in the city has been high for years. It's not just the annual SXSW conference that highlights the city's appeal. Apple is said to be building a new campus there, which will employ over 7,000 people.
Other highlights from the study showed Honolulu, Hawaii dropping 21 spots from last year. And the Houma-Thibodaux area in Louisiana ranking dead last with a mere 2.5% decrease in job growth.
Sponsor: Fund & Grow
What if I told you about a company that can get you 0% interest funding for real estate investing?
Enter Fund & Grow . This Inc. 5000 company has helped readers of Morning Invest raise over 20 million dollars in zero interest funding they can use anyway they want. Whether it's a downpayment on a rental property or an investment in their business, readers can use the funding anyway they please. There's a sign up fee but it's less than the points you'd pay on a loan. And you'll save $500 off the sign up fee when you pre-qualify at our exclusive link right here.
The best part, you can get this funding over and over again. See if you prequalify free right now and unlock the power of 0% interest funding.
The San Francisco Treatment
credit:giphy
If you are facing an eviction in San Francisco, the city is supposed to provide you with a lawyer. If you are the tenant, not the landlord. They can get their own lawyers apparently.
This proposition was passed in 2018 but it lacks the funding to fully implement because the city is struggling to pay the lawyers it seeks to employ on behalf of residents. Last year less than 1/3 of the program participants received the lawyers they sought. But even without the actual lawyer, the program still advocates on tenants behalf, helping them remain in their rentals longer than they would have without help.
And why are these tenants being evicted? The program reports that 58% are being evicted for non-payment, followed by nuisance violations at 19% and breach of lease at 16%. No-fault evictions made up only 7% of the represented cases.
So let me get this straight. In San Francisco, you can not pay or be a crappy tenant, and still get a lawyer to help you stay longer, paid for by city tax payers? Meanwhile land lords should rent to you knowing that if you don't pay, the city will help you stay anyway? What am I missing here?
Side note
We're launching a new weekly feature here at Morning Invest all about California. We're open to titles if you have any suggestions. A few ideas so far:
California: The Worst State to Invest
California: The Reason Idaho is Growing
California: Let's Secede
Where In The World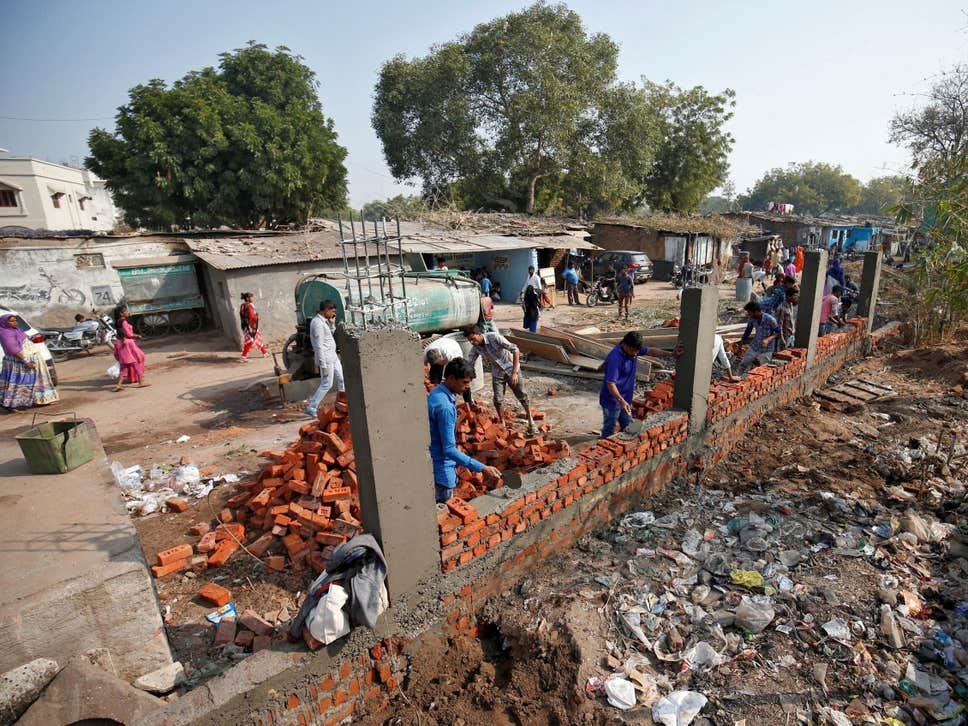 credit: reuters
If your city has failed to fix its poverty and slum neighborhood problem, you could consult with economists and philanthropists. Or you could just wall them off so you don't have to see them any more.
That is what was done in India this week for President Trump's visit to Ahmedabad. Plans had the Presidential motorcade driving past poverty-stricken neighborhoods so city officials ordered a hasty wall to be built so that the President would not have to suffer the sight of them.
Behind the curtain
Residents said that green curtains are usually erected for world leaders' visits. Perhaps this wall was a nod to Trump's love of the saying, "build a wall"? Stray dogs, cats, and monkeys were also cleared from the area. Because they can climb walls.
Some 2,000 homes were obscured from view, which the city mayor attributed to security concerns. He also called this a part of the city's "beautification and cleanliness drive." I wonder if he knows that there are two sides of a wall and that things do not cease to exist when they are walled off?
News By The Numbers
$800 million. That's how much Amazon is spending to enter the grocery store space. On Tuesday the online behemoth opened its first, full-size, cashierless grocery store in Seattle called Amazon Go Grocery. Here's a peek.
20%. That's the dramatic percentage increase in home showings that took place in January. That's the the highest Winter spike ever tracked by the company, aptly named, ShowingTime.
$640 billion. That's how much Vice President Joe Biden wants to spend on a housing plan. The list includes improving affordability, ending discrimination, protecting consumers and improving energy efficiency. Biden is hoping for a "leap" during the South Carolina primary, set for February 29th. See what we did there?*
*it's leap year
Share The Love
Become a friend of Morning Invest by sharing this newsletter with someone you love.