| TOGETHER WITH | |
| --- | --- |
Happy Monday. Just once I'd like a slow news weekend but that's not going to happen anytime soon. I hope you had a great one. We've got a lot of news to get to.
A mobile home park destroyed by fire in Oregon, credit: getty
Wildfire Update: Historic wildfires have killed at least 33 people across California, Oregon, and Washington. Oregon Gov. Kate Brown blamed the fires on "decades of mismanagement" and climate change.
In Case You Missed It.
There's only 50 days until election day.
Air quality monitors are flying off the shelves like toilet paper on the West Coast, where air quality has been the worst on the planet for days due to devastating fires.
Oracle is said to have won the bid to buy Tik-Tok just in time to keep President Trump from shutting it down.
Coronavirus Update: Total confirmed U.S. cases as of 1:30 a.m. ET: 6,519,979 — Total deaths: 194,079 — Total recoveries: 2,451,406
Trump held an indoor rally in Henderson, Nevada in defiance of state coronavirus rules. Most people didn't wear masks.
In Today's Newsletter:
Unemployment benefits run out
Drive-in movie theaters are back
Coronavirus cases surge in the U.S.
CONFIRMING LOAN

Program

Rate

Change

APR

Change

30 year
3.08

%

0.04%
3.14

%

0.05%

15 year
2.75

%

0.01%

2.87

%

0.00%
The Lead: Unemployment Benefits Dry Up
credit: istock
The $300 per week unemployment stimulus money that was put in place by President Trump's executive order expires this week.
It is clear that the President had hoped that Congress would have had a plan in place to replace his order by now, but alas, that was overly-optimistic. Congress has no plan. Republicans bill did not pass a congressional vote last week.
Many states are just getting around to paying out this money after delays in receiving it from FEMA. States like California had to pay back pay in one lump sum and will only have this week left before the pot runs dry.
Covid-19: Cases Surge Across U.S.
Dr. Fauci credit: Getty
Currently, 11 states have growing COVID cases, even though the overall daily case numbers are declining. Dr. Anthony Fauci, director of the National Institute of Allergy and Infectious Diseases, continues to share his concerns that this is the wrong direction overall and could be exacerbated by the oncoming flu season.
The 11 states include Alaska, Arkansas, Connecticut, Delaware, Maine, Nebraska, New Hampshire, New Jersey, Rhode Island, Wisconsin, and Wyoming.
The current national average is 34,300 cases per day, which sounds terrible but not when you compare it to 70,000 cases per day that we were averaging just weeks ago.
Sponsor: Tiege Hanley
Guys listen up. Are you the type of guy who uses a bar of soap to wash your face? Please stop doing that right now and try Tiege.
Plus you're going to get some FREE stuff just for trying them out. And ladies this is THE perfect gift for the man in your life as we head into the holiday season. Get him a Tiege subscription and he'll thank you. It's the only thing I use!
The right skincare routine can diminish unwanted eye bags, wrinkles, and crow's feet when you lack in other areas of your life, such as your sleep schedule and diet.
One of my favorite things about Tiege Hanley is the instruction card that comes in every box. It tells you when to use each product, how much to use, and in what order. The card is honestly a lifesaver!
Becoming a Tiege Hanley member comes with awesome perks, including free U.S. shipping, 25% off the retail price, and exclusive access to new products like their moisturizing hand cream and exfoliating body bar.
Tiege Hanley is amazing, but you don't need to take my word for it. The thousands of 5-star reviews from satisfied customers around the world speak for themself.
Because Tiege Hanley sponsoring the newsletter, they are giving MY READERS a FREE toiletry bag with their first box, click here to try it today.
International: Israel Locks Down
credit: shutter stock
Israel is the first country to go back into full lockdown after a surge in COVID cases. The lockdown is set to be in place at least through the end of October.
This Friday marks the Jewish holiday season with Rosh Hashana, Yom Kippur, and Sukkot. These holidays will be greatly subdued with no synagogue attendance allowed.
The rest of the world?
Other countries are resisting doing the same, but case numbers are still concerning. In the UK and Portugal, group gathering sizes have been restricted once again. Spain, Italy, France, and Germany are all seeing case number spikes but have not yet decided on any severe reactions yet. Under Israel's lockdown rules, all gyms, hotels, restaurants, and bars must close, and residents must stay within ½ mile of their home. Only businesses that do not interact with the public will be allowed to remain open.
News By The Numbers
credit: cluvens
$1,900. That is how much the scorpion desk/chair will cost you. The ultimate workstation with three curved monitors surrounding your chair can recline up to 170 degrees. It's like the exact opposite of the standing desk.
$40 billion. That is how much NVIDIA will pay to acquire semiconductor company Arm Limited.
3. That is how many names are left on the approved list of 2020 Atlantic Storm names. The nomenclature follows an alphabetic order and we are already at S for the year but we don't think Mother Nature got the memo because the storms just keep raging on. We're not sure what happens when we get to the end. Maybe start again at Arthur but but a Junior or a II at the end?
Drive-Ins Return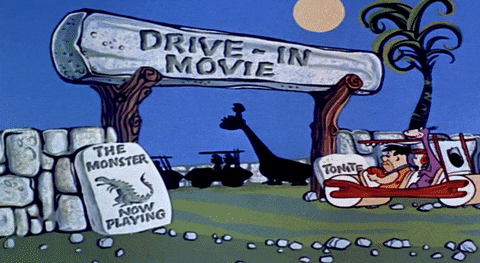 credit: Getty
Drive-In movie theaters are having a renaissance due to the pandemic. What better way to see a movie socially distanced than in your different vehicles?
There are approximately 300 movie theaters still in operation in the United States, and some have seized on this opportunity to show not only movies but also concerts and comedian shows. Even in communities where multiplexes long-since replaced the drive-ins, make-shift drive-in's have popped up with big screens outside shopping mall parking lots.
At the peak of popularity, there were over 4,000 drive-in movie theaters in the 1950s.
Mom I'm going to Google University
credit: getty
How would you like a degree from Google University? The search giant is acting as much a virtual school than any other virtual school these days with Google Career Certificates.
You cannot obtain a formal degree, but you can take career-specific courses with credentials in as little as six months. These are mostly technology-aimed jobs, which Google will gladly benefit from by hiring people it trained with skills it needs.
It's quite brilliant when you think about it. There are plenty of talented people who cannot afford the inflated price of an American university who would easily qualify for skilled jobs if someone were willing to give them the skills. Google has realized that they don't care if you went to college and took 18th Century Italian poetry to be a good programmer. They care if you can do the job they need, and they'll give you the skills to do so.
Share The Love
Become a friend of Morning Invest by sharing this newsletter with someone you love.
When you do, we don't just give you a pat on the back and say, "Well done old sport." We give you actual rewards that'll make everyone jealous.
Hit the button below to learn more and access your Reward Dashboard.