| TOGETHER WITH | |
| --- | --- |
Happy Friday.
Researchers found that Dolly the dinosaur had a respiratory infection 150 million years ago that would have had her sneezing, coughing and a fever. It's a bit too late to give her any Vicks VapoRub.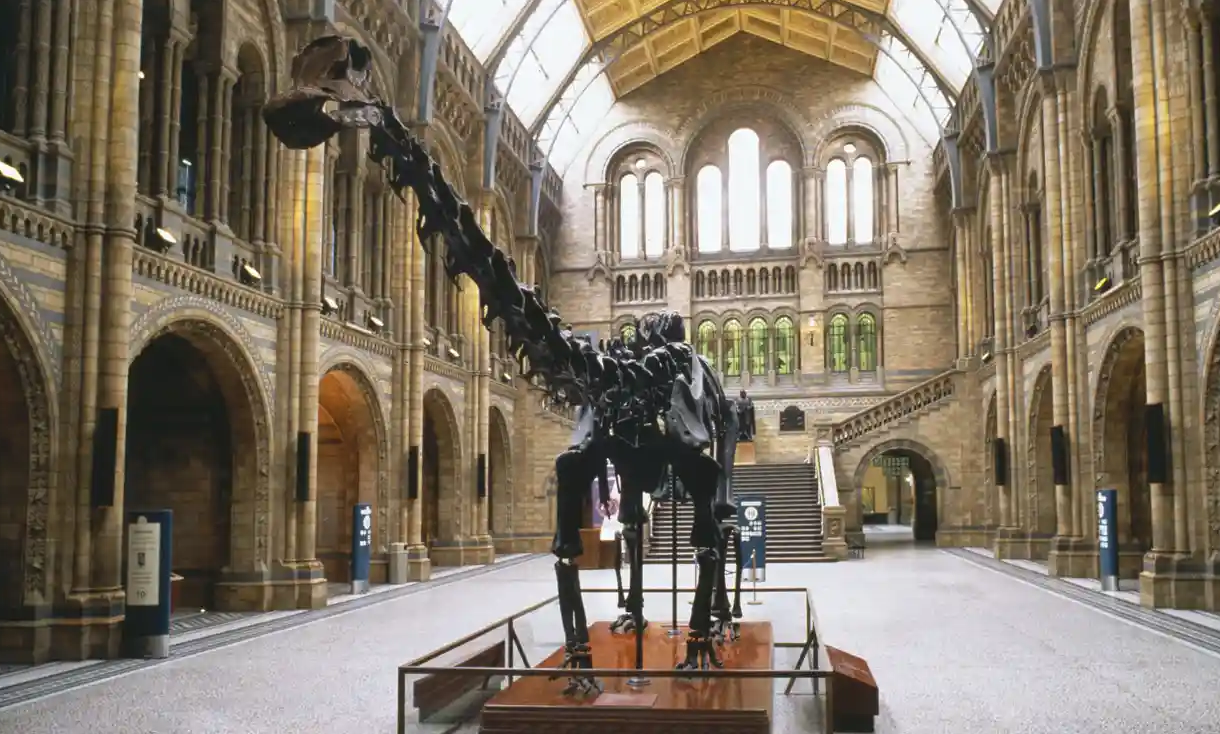 credit: alamy
In Case You Missed It.
🚨 The U.S. has told all Americans to leave Ukraine in anticipation of conflict in the region as new satellite images show Russian military deployment near the border.
🤦🏻‍♂️ Newly declassified documents show the CIA has been conducting massive surveillance programs that capture Americans' private information, with no court order, no warrant, and zero legal authority. We will be covering this story extensively on our morning show today at 9 AM Eastern. Join us right here.
🏈 Aaron Rodgers was named the Most Valuable Player for the fourth time in his career.
Coronavirus Update 😷:
| | | | |
| --- | --- | --- | --- |
| | Bitcoin | $43,583.10 | |
| | | | |
| --- | --- | --- | --- |
| | Ethereum | $3,103.55 | |
| | | | |
| --- | --- | --- | --- |
| | Cardano | $1.15 | |
| | | | |
| --- | --- | --- | --- |
| | Dow | 35,241.59 | |
| | | | |
| --- | --- | --- | --- |
| | S&P | 4,504.08 | |
| | | | |
| --- | --- | --- | --- |
| | Nasdaq | 14,185.64 | |
*Stock data as of market close, cryptocurrency data as of 5:00am ET.
Markets: All three stock indexes moved substantially lower thanks to that brutal inflation report and the coming Fed rate hikes.
CONFORMING LOAN

Program

Rate

Change

APR

Change

30 year
3.81

%

0.30%

3.89%

0.31%

15 year

2.98%

0.31%

3.13

%

0.33%
The Lead: Prices Going Up, Up, and Away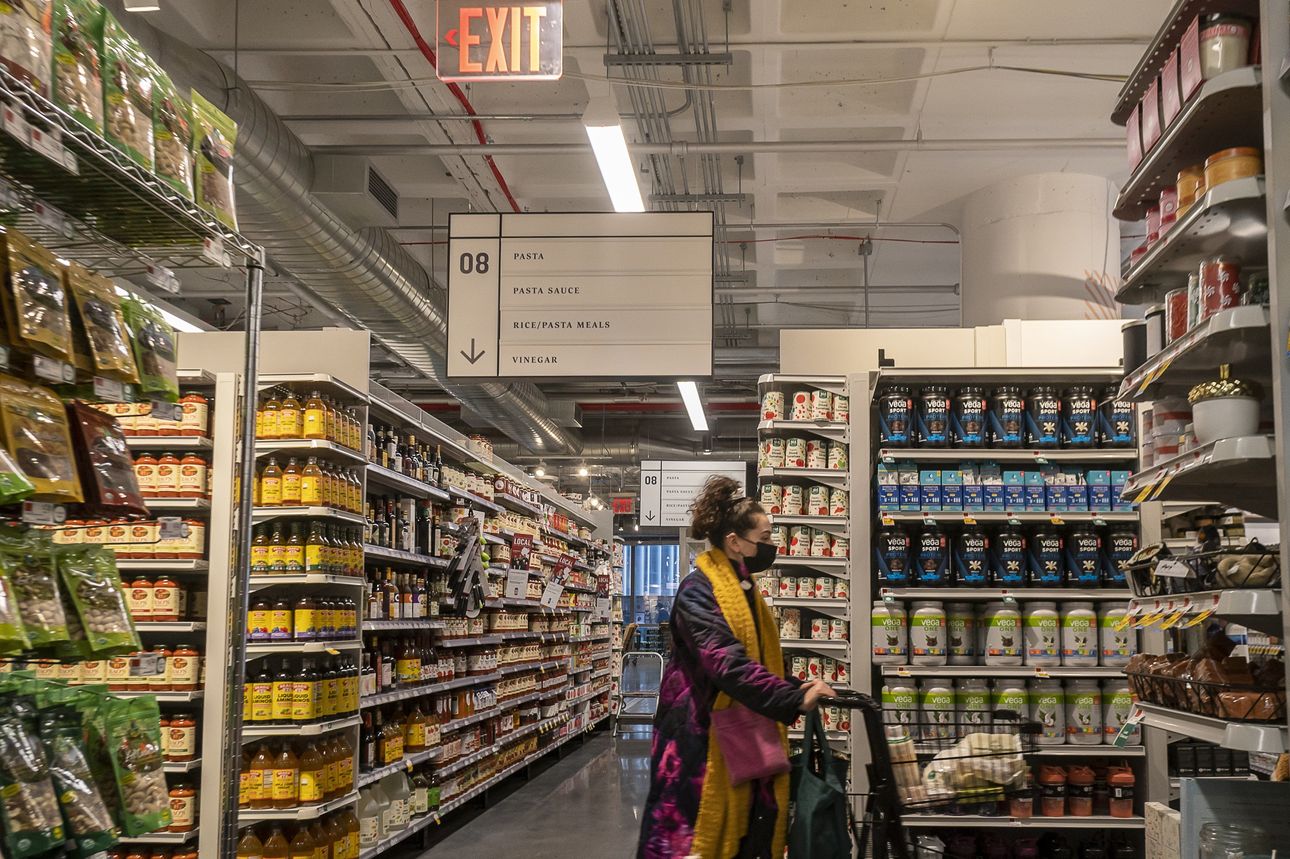 credit: wsj
Goods and services in the U.S. are 7.5% more expensive than they were a year ago, according to the latest inflation numbers. We freaked out last month when that number was 7% but then January was like, "Hold my beer…"
This is a 40-year high but consumers have come to expect it since rates have gone up gradually for the last year, to the tune of about 0.5% per month.
Analysts say that this is costing the average American household $250 more per month.
Sponsor: Grammarly
When it comes to saving time and working more efficiently, it's the little things that start adding up and hogging time in your day. Grammarly Premium gives real-time suggestions on your writing, so you can get to the next item on your list in record time.
Here's what you get:
Clarity Suggestions: Grammarly Premium helps you get your message across quickly, without repeated or unnecessary words.
Vocabulary Suggestions: No more searching for synonyms. Grammarly Premium offers suggestions to replace overused words and phrases.
Integrations: I use Grammarly right inside Gmail and Microsoft's Outlook
Get 20% off Grammarly Premium by signing up at Grammarly.com/INVEST
The Tide Is Turning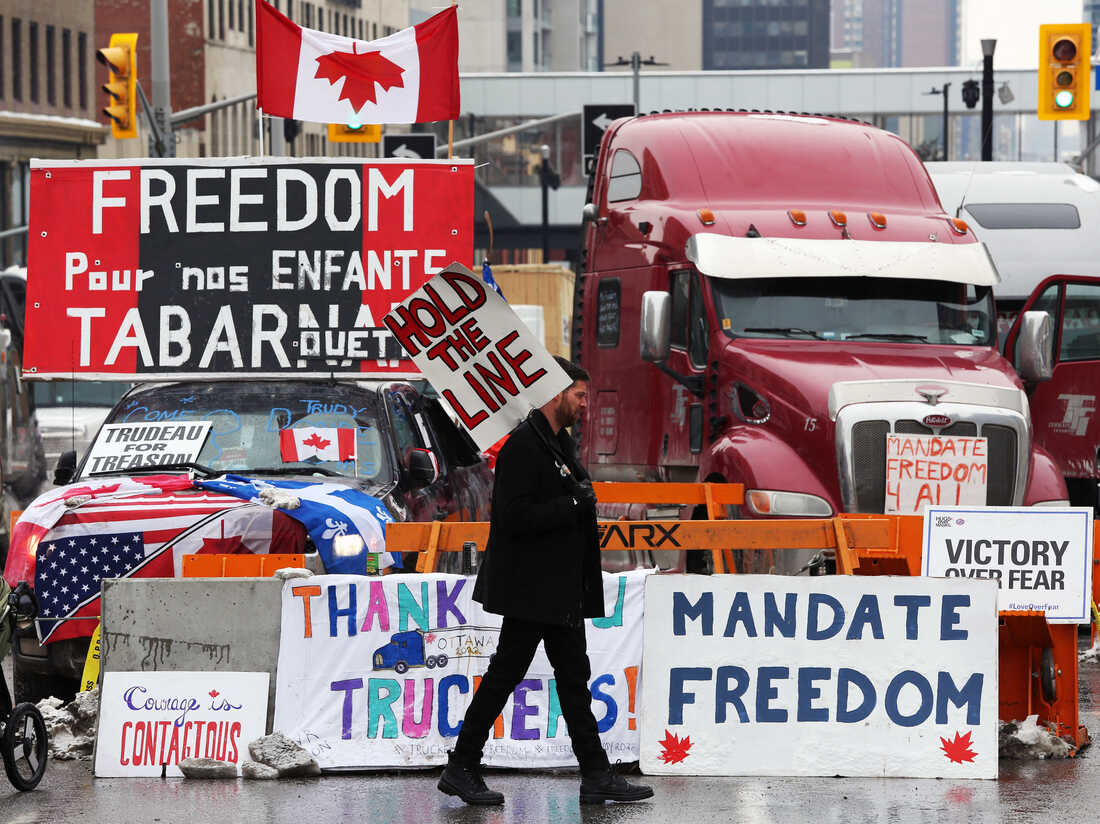 credit: npr
The intention of the Canadian trucker envoy was to demand a meeting with politicians so that they would reconsider Covid vaccine mandates. It was not an anti-vaccine movement. It was an anti-vaccine mandate movement.
They may get their way. Conservatives in the House of Commons are now calling for the federal government to present a plan to lift Covid mandates. At the same time, they are also calling for the convoy to end.
This is something Prime Minister Justin Trudeau has refused to do but if Conservative members persist, it will force a vote on ending pandemic restrictions.
Meanwhile, President Biden called upon Trudeau to use his federal powers to end the protests.
Every Move You Make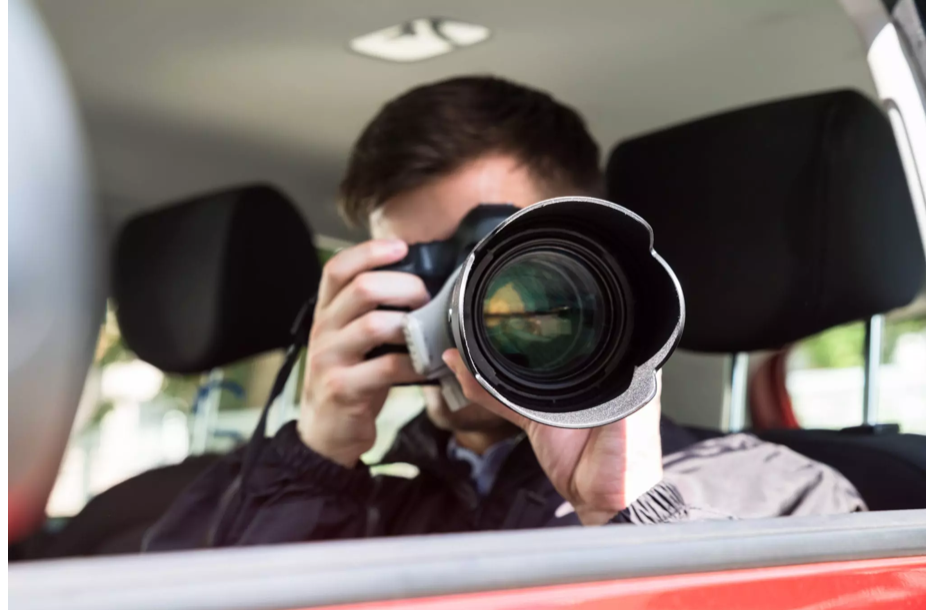 credit: palermo law
The Senate is about to vote on a bill that will potentially give the companies more power of surveillance. It is called the EARN IT Act.
Politicians say that the bill will hold companies accountable if child sexual abuse material (CSAM) is found on their servers. This means that if users upload CSAM to a company's servers, that company could be sued.
Critics say that this will give companies the ability to track users by disabling end-to-end encryption. Encryption is when one message is put into code before it is sent and the receiving server also receives it in code. If internet companies can no longer rely on encryption, they will be able to see what users do outright and that power of surveillance is concerning.
Critics say that this will impact freedom of speech because content that is not CSAM could get swept up with content that is. They also say that companies are already aggressively scanning for CSAM and what is currently getting through is hosted outside of the U.S.
Still, politicians like it and so the bill will go forward, despite a request from over 60 human rights groups asking them not to.
News By The Numbers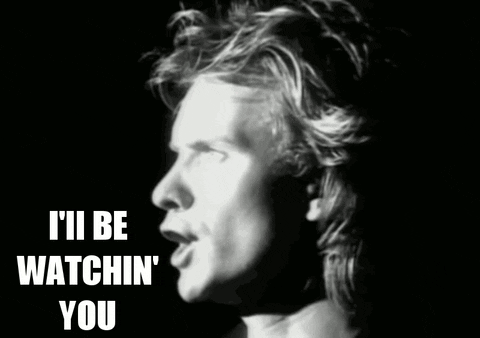 credit: giphy
$300 million. That is the reported price that Universal Music Group paid for the entire catalog of music from Sting.
3 seconds. That may be all the weightlifting you need per day to improve muscle strength, according to a new study.
$20 million. That is how much Google must pay for patent infringement in a verdict involving its Nest thermostat.
60%. That is how many fewer abortions happened in Texas in the first month of its controversial abortion ban.
Pollinator Power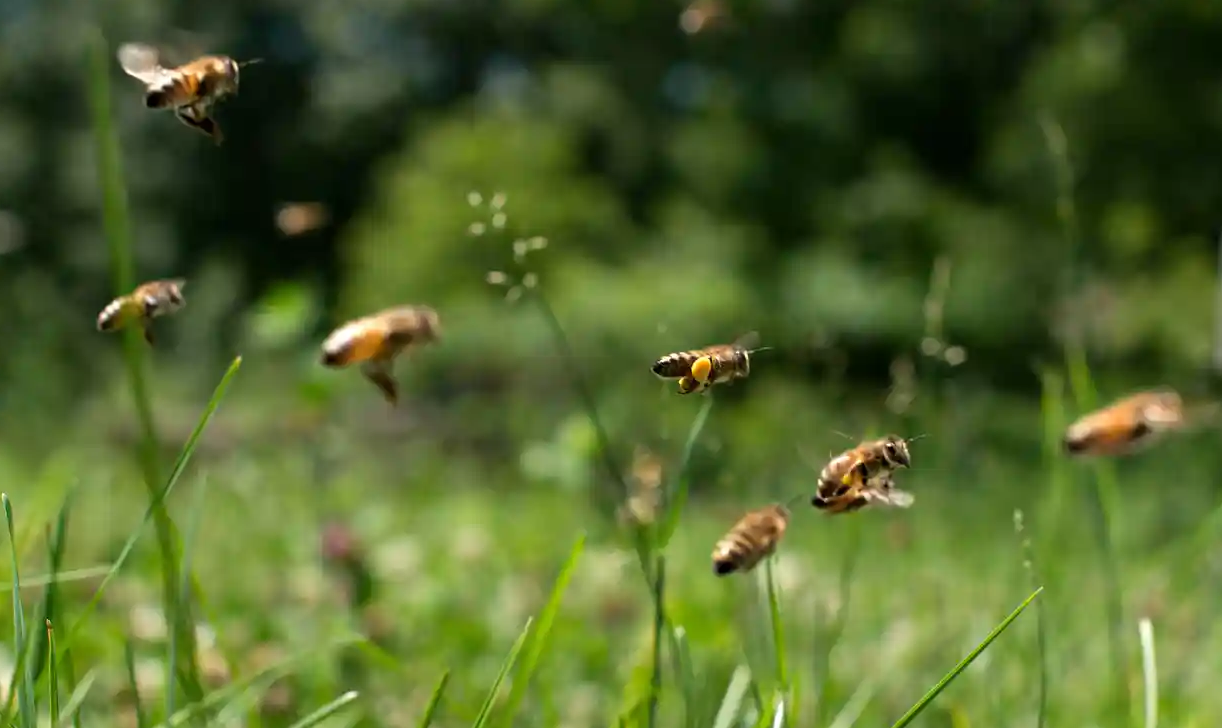 credit: getty
Without pollinators like bees, flies and birds (yes flies are pollinators too!), we would have no food. Unfortunately, we humans do pollinators no favors with all of our pollution.
A new study found that common, ground-level air pollutants react with floral scents and make it harder for pollinators to find their way to the plants that they want to pollinate. In a lab, the presence of pollutants resulted in 90% fewer flower visits and one-third less pollination than smog-free simulations.
"We know that these pollutants are bad for our health and the significant reductions we saw in pollinator numbers and activity shows that there are also clear implications for the natural ecosystems we depend on," the researchers said.
Thus the need for clean energy and fast.
What's Trending?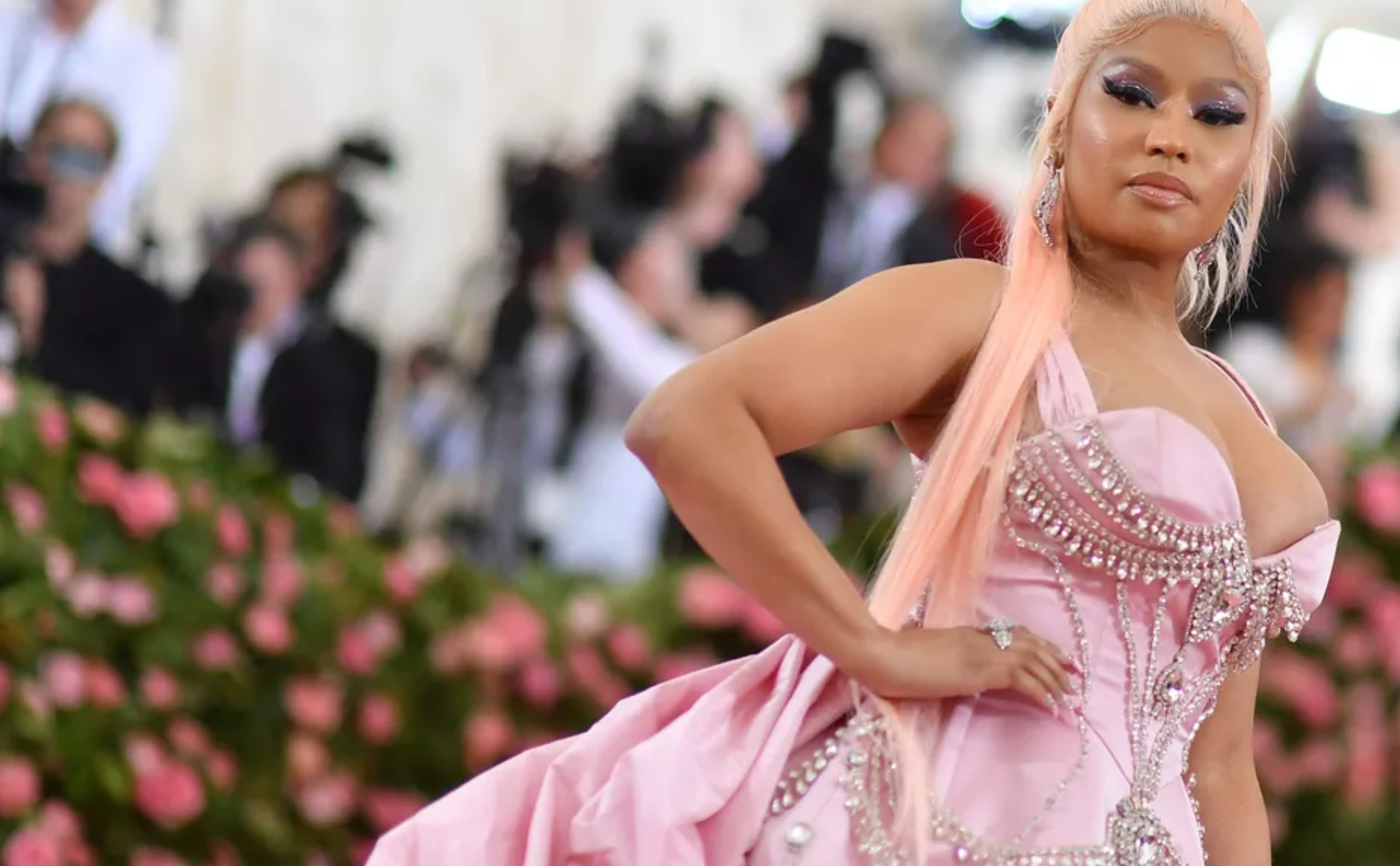 credit: g1
#Bussin in trending. This is the new Nicki Minaj single featuring Lil Baby.
Shaun White is trending because he finished fourth in the men's halfpipe and gave a tearful goodbye to massive applause because this was his last competitive event. He is now 35 and will retire.
Lester Holt is trending because he asked President Biden about inflation and the President called him a "wise guy" for asking the question.
Adidas sports bras bare breasts is trending because of a new Adidas ad showing 25 ladies' bare boobies. The ad says that their sports bras are meant for all boobs and links to their website to help you find the right fit. Some people applaud this ad and some people find it too much. I clicked the link. I will do anything for a supportive sports bra.
Share The Love
Become a friend of Morning Invest by sharing this newsletter with someone you love.
When you do give you actual rewards that'll make everyone jealous.