| TOGETHER WITH | |
| --- | --- |
It's Wednesday if you needed a reminder. It's also National Chocolate Mint Day. I'm going out on a limb to say I think mint chocolate chip ice cream is the most underrated flavor. Let's debate.
In Today's Newsletter:
Don't upgrade your bathrooms, we mean it this time
Make your move before Congress does
I know a country with great discounts on hotel rooms
CONFIRMING LOAN

Program

Rate

Change

APR

Change

30 year

3.87%

0.10%

3.9%

0.11%
15 year

3.23%

0.11%

3.38%

0.11%
The Lead
The National Association of Home Builders is out with its annual survey and it's a page turner, if you're into that sort of thing. Not to spoil the story for you, but builders can't find skilled labor and the cost of materials continues to climb.
Cost and access to quality labor was the top issue for builders in 2019, and it is expected to remain a top problem in 2020. This all comes as the U.S. faces an affordable housing crisis. Estimates put the housing shortage at 25 million units.
Trump and Housing
The labor shortage is not getting any help from the Trump Administration's immigration policies. The National Association of Homebuilders (NAHB) said the Trump's Public Charge rule could impede legal immigration. The rule expands the definition of who is a "public charge" to include immigrants receiving government assistance.
The law is set to go into effect on February 24. The changes could cause significant delays for immigrant employees looking for permanent residency.
Confidence is Up
Despite material cost increases and labor shortages, builder confidence is strong. The February Housing Market Index continues three straight months of growth, a level not seen since 2017. The survey asked builders rate market conditions for the sale of new homes. They gave a resounding thumbsup across the country.
Builing permits are another sign of strength. Builders paying for new permits hit a new record this month. For the first time in history a business building boom has entered its 11th year.
Sleepless in Asia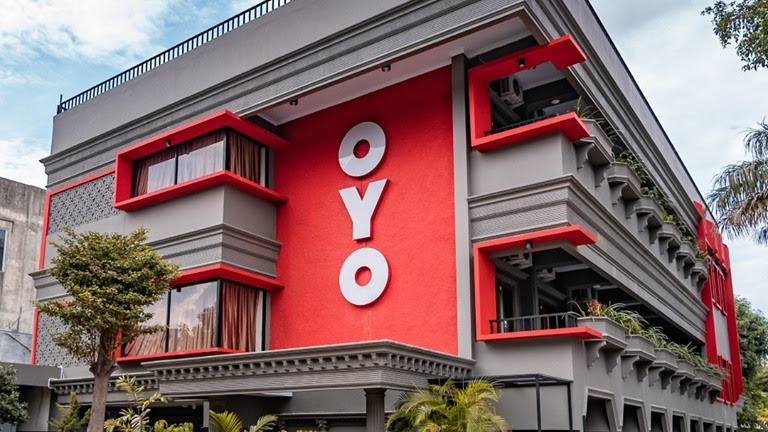 A hotel affiliated to OYO Rooms (representational image)
Now is a good time to travel in China if you are seeking out discount hotel rooms. It is a bad time if you are worried about deadly flu outbreaks such as the coranovirus.
Travel company Oyo is struggling to keep the lights on in its chain of short-term rentals and franchised hotels. The company is offering deep discounts on rentals, including around hospitals where sick loved ones may be convalescing.
The company's CEO says that it is too soon to tell how this virus will effect its bottom line but the company has already reported a $335 million loss.
Sponsor: Webull
Do you want two free stocks valued up to $250? Of course you do. It's free money even if you never do anything else with the account. But their app is amazing so you'll thank us later.
That's the power of Webull. We're all about transparency and that's why we love Webull. They think just like us so we're besties. They can't stand hidden fees and BS. They don't charge commissions and they have no deposit minimums. Just sign up for their ZERO commission trade account and get started.
You'll get two free stocks valued up to $250 when you click here.
The ROI of College
credit: leigh trail
I hate to bang this drum again but once again college is proving to have a very low return on investment. According to a new report from the New York Federal Reserve, recent college graduates are more likely to be out of work than the rest of the population.
But wait, don't we go to college in order to get good jobs? That's the company line that is sold to us but it does not pan out. Unemployment among Americans between 22 and 27 with recently earned degrees was up by 3.9% in December.
Worse is that that recently-earned degree is likely to be unpaid for and accruing interest charges! Record numbers of Americans are borrowing money to pay those skyrocketing tuition payments, which means that those hard-earned degrees are not paying for themselves. Quite the contrary, they are straddling our youth with expensive loans and no jobs to pay for it.
So would these youngins have been better off not having gone to college? Of course there is no standard answer for this. College affords opportunities that are priceless, such as the ability to read novels for course credit! Oh I remember those days fondly. But consider this: the earning potential of non-graduates is on the rise and the gap between graduates and non-graduates is shrinking. So in many cases, one could have skipped the Liberal Arts degree and earned their knowledge in the real world and been better off.
That's not to say there is no value in education. Of course there is but so many college degrees are taken on without a real plan, simply because the common consensus is that college is the way to the American Dream. But maybe it is time for a new dream? Or at the very least, one where young people are not forced into a degree they'll never use at a price they'll never pay off.
It Pays To Plan Out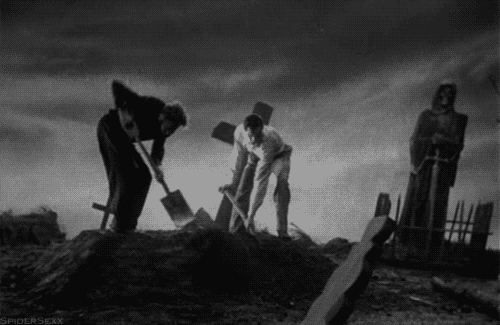 giphy
Here is one good reason to think about estate planning now: whatever you don't plan for, the government will tax. The government has increased the amount you can pass down in your estate without taxation to $11.58 million per person, or $23.16 million per couple. This is almost double of what was previously allowed.
"Oh, I don't want to pass down my assets," you might think. "I want to enjoy them."
Okay, I get ya. But you can still enjoy assets you have transferred to your heirs with a good estate planner. And think about the possibility of gifting an heir a $1 million share that becomes worth $10 million in a few years. That appreciation happens tax-free! With the right estate planning!
Under the Trump administration, passing down large portions of your estate without taxation is doable. Under a potential democratic administration, this will most likely not fly. Think Bernie Sanders and how much he loves tax-free wealth and you have some incentive to think this through!
We don't AT ALL want to get political but when we are talking about your money, you have to think through who is in power, what their values are, and how it effects your bottom line. Vote your conscious, whatever that means. But plan for possibilities, no matter what!
Instagram story
Shaq's five-bedroom home has a free-form pool
Basketball legend Shaquille O'Neill is using Instagram to promote the sale of his California mansion. He posted an image and some marketing material for the $2.5 million Southern California home to his 3+ million followers.
Could this be the next market disruptor for real estate sales? Probably not. But it can't hurt to use all platforms available when you are seeking a buyer for such a large item. Plus, if he goes without a realtor, he could save himself 5-6% in realtor commissions and that is nothing to sneeze at, given that 5% of $2.5 million is $125,000. Let's just hope he did not sign an exclusive listing with an agent already because if he did, he has to pay commission on the sale of that house no matter if the agent sells it, or Instagram sells it!
Renovate To Sell
credit: photovs
In 2020, the more you put into your house the less you get out. According to a new report the cost-to-value ratio ratio is down compared to the last few years thanks to rising costs for labor and materials.
2020: 63.7%
2019: 66.1%
2014: 71.2%
That's a fancy way of saying don't spend too much money trying to sell your home. So let's save you some money on these renovation projects this spring.
What's moving the needle?

Exterior projects saw the most bang for the buck. In fact, nine out of the top ten drivers were outside the house. That suprised the heck out of us because we've all been told to fix up the bathrooms in order to sell. Not true. At the top of the list is stone venear work, followed by garage door replacements, and new siding. A kitchen remodel barely moved the needle and is the only interior fix-up to make the top ten list.
Turns out people are picky about their kitchens and they're not going to like the colors you pick, so don't bother.
News By The Numbers
$60 million. That's how much Michael Bloomberg would pocket if he sells his company Bloomberg LP. The presidential candidate says he'd sell it all if elected president.
$400 million. That's how much Bed Bath & Beyond's new CEO plans to spend on decluttering its stores. Mark Tritton came up with the plan after reducing the number of can openers from ten to three, and sales rose. I'm glad, because walking into that store is overwhelming. Who needs 98 different scented candles?
$9,000. That's the amount of credit card debt the average American is carrying. It's a new record. The latest numbers from the Federal Reserve show that credit card balances climbed to $930 billion, a $46 billion increase from last quarter.
Share The Love
Become a friend of Morning Invest by sharing this newsletter with someone you love.