| TOGETHER WITH | |
| --- | --- |

Happy Tuesday.
Dolly Parton has withdrawn from the Rock & Roll Hall of Fame nominations because she has never made a rock and roll album. Yet! The 76-year-old star says she has always wanted to and she just might one day!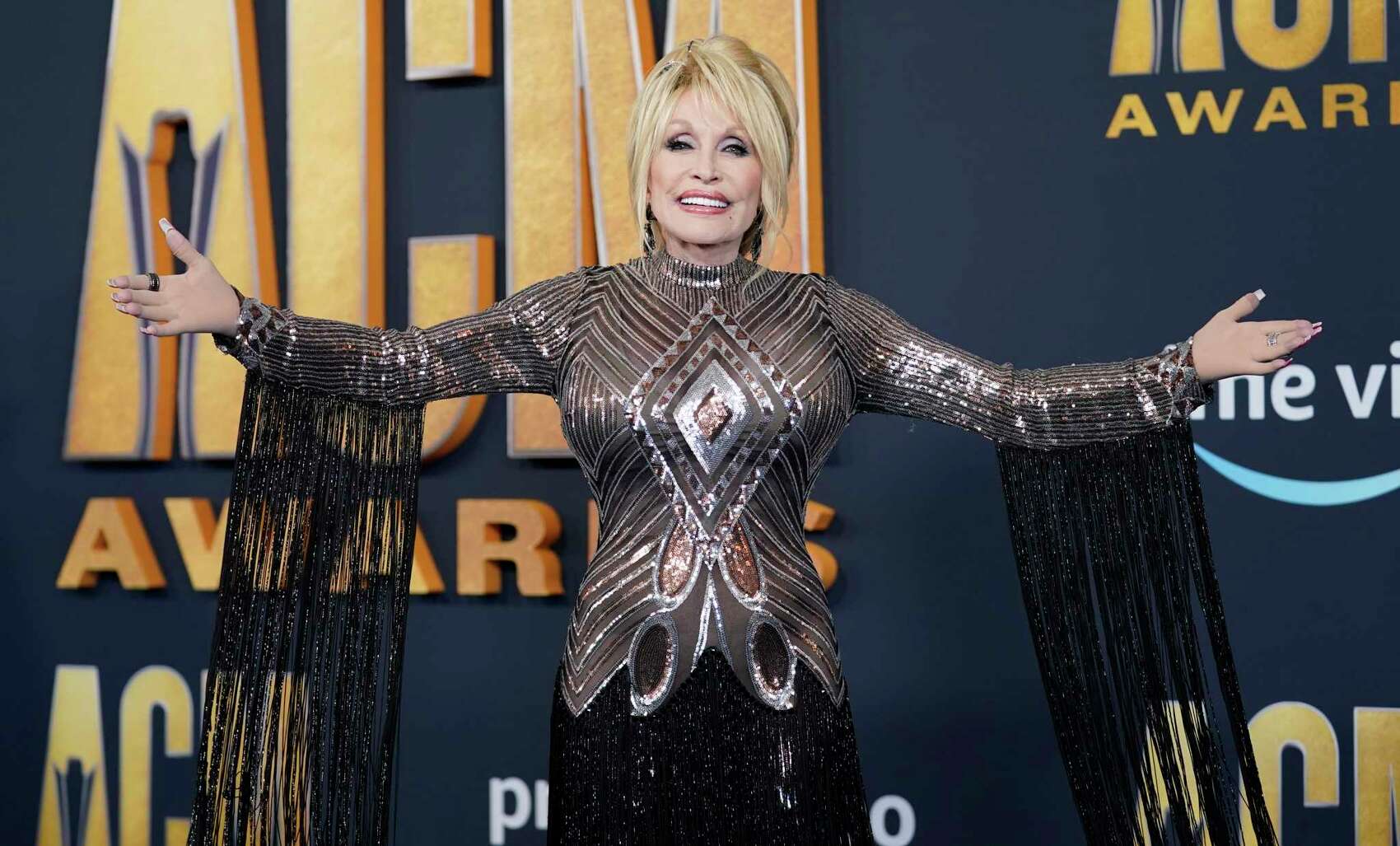 credit: ap


In Case You Missed It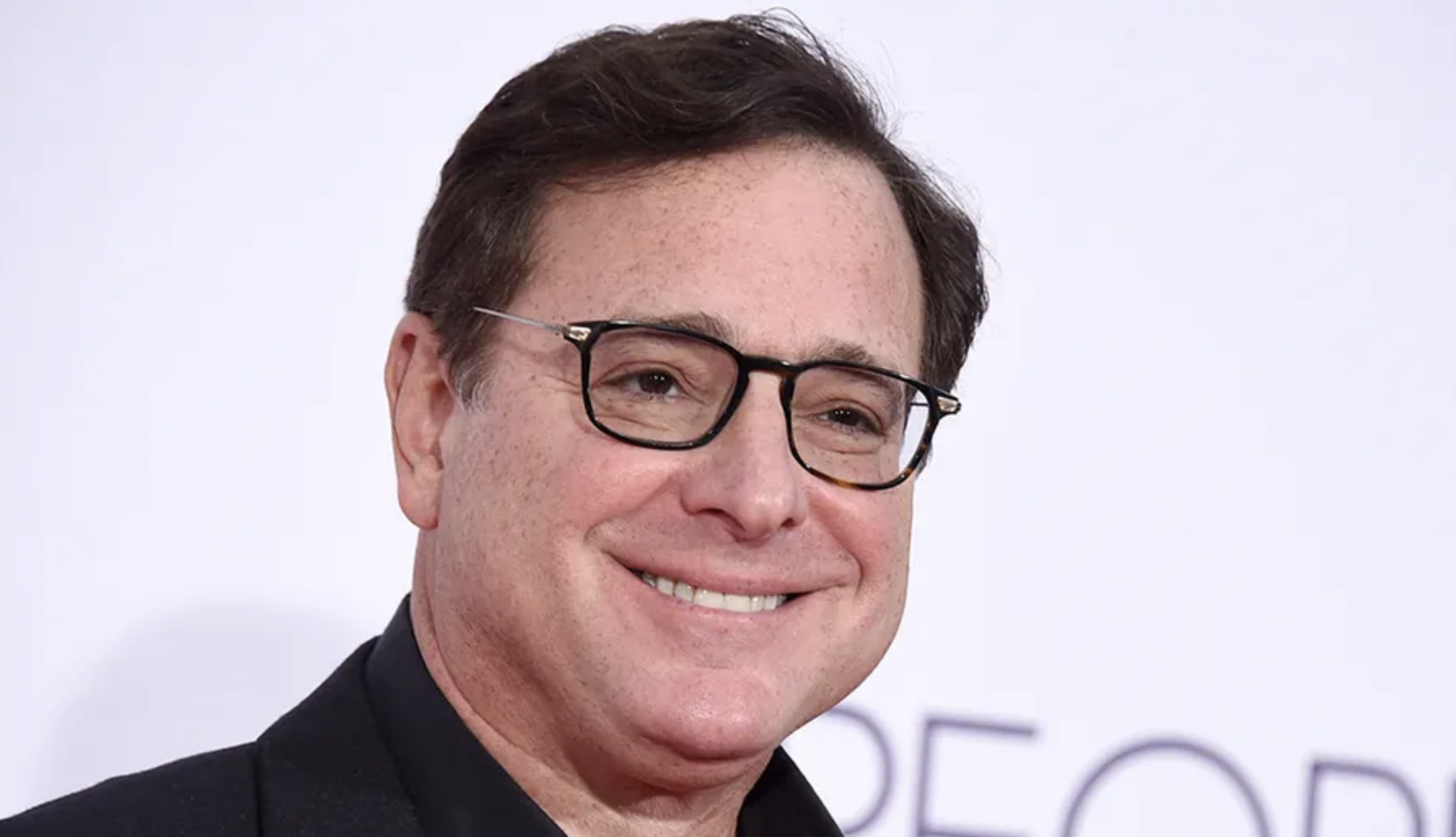 credit: getty
🚨 A judge ordered the autopsy for actor Bob Saget to be permanently banned from public record.
🪖 The U.S. and Japanese militaries are conducting joint training sessions.
🚀 Republicans say that they will block President Biden's attempts to revive a nuclear deal with Iran which asks Iran to ramp down nuclear weapons in exchange for sanction relief.
🇰🇷 South Korea is readying troops in defense of North Korea's continued missile tests.
​​​​Coronavirus Update: 🗣


| | | | |
| --- | --- | --- | --- |
| | Bitcoin | $38,632.71 | |
| | | | |
| --- | --- | --- | --- |
| | Ethereum | $2,532.54 | |
| | | | |
| --- | --- | --- | --- |
| | Cardano | $0.7905 | |
| | | | |
| --- | --- | --- | --- |
| | Dow | 32,945.24 | |
| | | | |
| --- | --- | --- | --- |
| | S&P | 4,173.11 | |
| | | | |
| --- | --- | --- | --- |
| | Nasdaq | 12,581.22 | |
*stock data as of market close, cryptocurrency data as of 5:00 am ET.


The Lead: War and Speech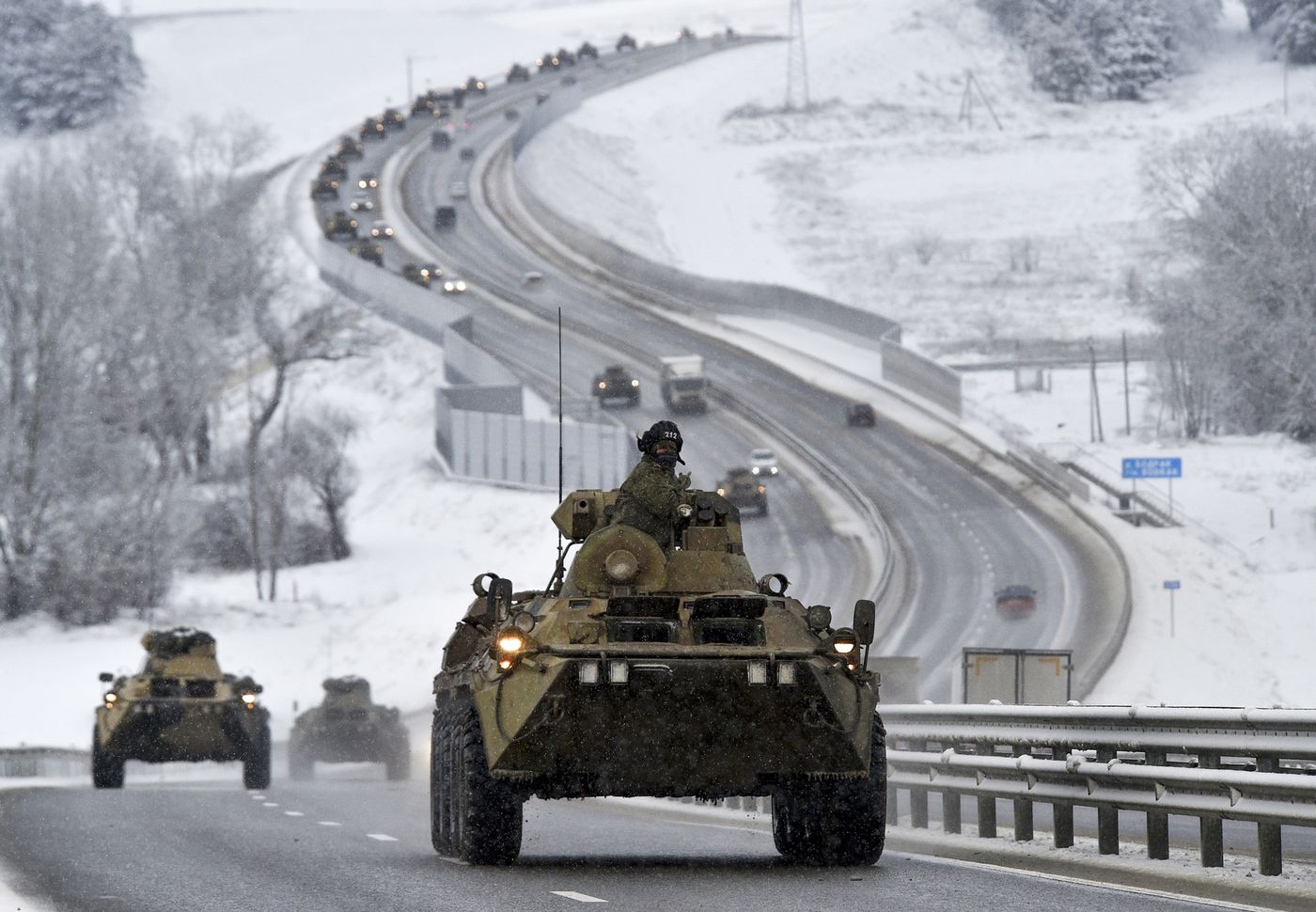 credit: ap
Diplomatic talks between Russia and Ukraine are getting nowhere and so the fighting continues.
Russia's demands include: formally ceding Crimea to Russia, recognizing the independence of pro-Russian areas of Ukraine and change its constitution to guarantee neutrality, which means end any discussion with NATO. Ukraine refuses so the aggression continues. More people were killed when an apartment building was bombed on Tuesday.
Meanwhile in the West, anyone who points out that the United States is not blameless in this conflict and that there are in fact American Biolabs in Ukraine is being called a traitor. Namely: Tulsi Gabbard. She has been critical of the Biden administration for its role in the war and pointed out that the State Department did in fact acknowledge Biolabs until recently. She points out that they are dangerous. Now there are calls for her arrest, calling what she is saying "Russian propaganda."
The United States and Ukraine have acknowledged the presence of these labs and said that they are there to "prevent" biological weapons, not create them. She doesn't say that they are there to create them. She says that they are there and contain dangerous pathogens and should NOT fall into Russian hands. Her opinion is that the labs should be shut down but the media doesn't want her to say those things. So…arrest her!?


Grocery Store Prices
Shopping at the grocery store costs 28% more than using Hello Fresh. That's right. With inflation driving up prices you might have noticed your grocery bills are going up. Do you want to save 28% on your grocery bill? Want delicious ingredients shipped right to your door? Want to prepare amazing meals in under 30 minutes? Want to get 16 free meals for trying it out? Then you're in luck. You'll get free food with that link.
Introducing HelloFresh. Get fresh, pre-measured ingredients and mouthwatering seasonal recipes delivered right to your door, America's #1 meal kit. HelloFresh lets you skip those trips to the grocery store, and makes home cooking easy, fun, AND affordable.
Even if you don't like it you just got 16 meals of free food delivered to your door because of Morning Invest. You'll have to use this link to get it. Use the code Invest16 to get those free 16 meals.


Oil Companies Making Huge Profits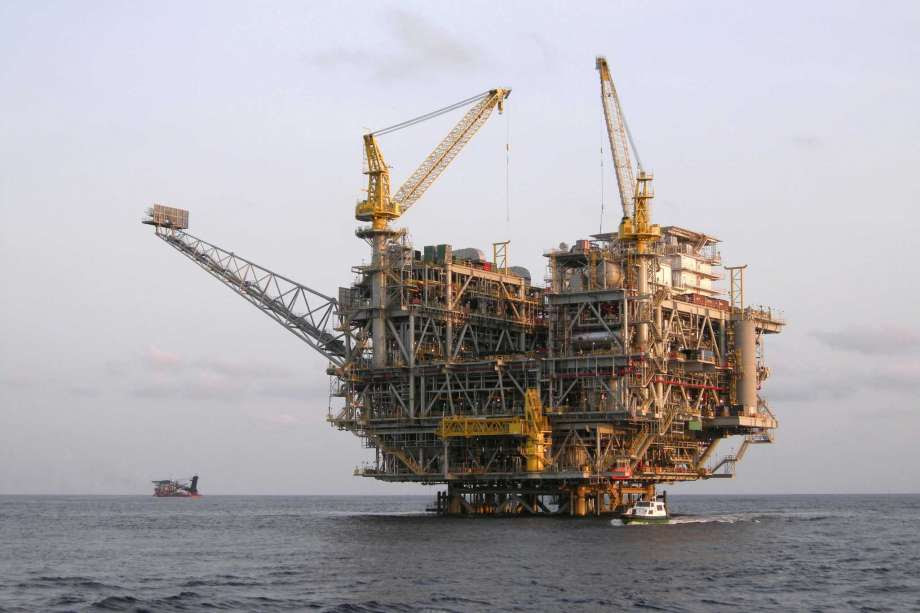 credit: getty
Why are gas prices hurting you and not the gas companies? If the problem is Russia, wouldn't big oil feel the sting just as much as consumers?
The fact is, they're not. Big oil companies stand to close out 2021 with a record $200 billion in profits. Prices were skyrocketing long before Russian sanctions were put in place.
The White House briefed TikTok stars on this matter, telling them that gas prices are due to the Russian war, which they then repeated on their platforms. House Speaker Nancy Pelosi is calling this "Putin's gas hike." It sounds good but it rings hollow given that shares of Chevron, Shell and their brethren are at record highs.
Big oil backers say that now is the time to turn back on pipelines that were paused for environmental concerns and ramp up fracking. Environment be damned.
Big oil may face litigation for decisions such as these though. In the UK, a group called ClientEarth has notified Shell that it intends to hold the company's directors personally liable for a failure to shift to sustainable energy. There is a precedent for this type of case. A judge in Denmark held Shell responsible for the climate crisis and ordered them to shift to clean energy faster.
So are the questions: Can big oil use the Russian conflict as an excuse to ramp up fossil fuel production instead of down? Will gas prices go down if we let them? Do we trust their talking points that we can blame this on Putin? Can we also buy the Brooklyn Bridge?


News By The Numbers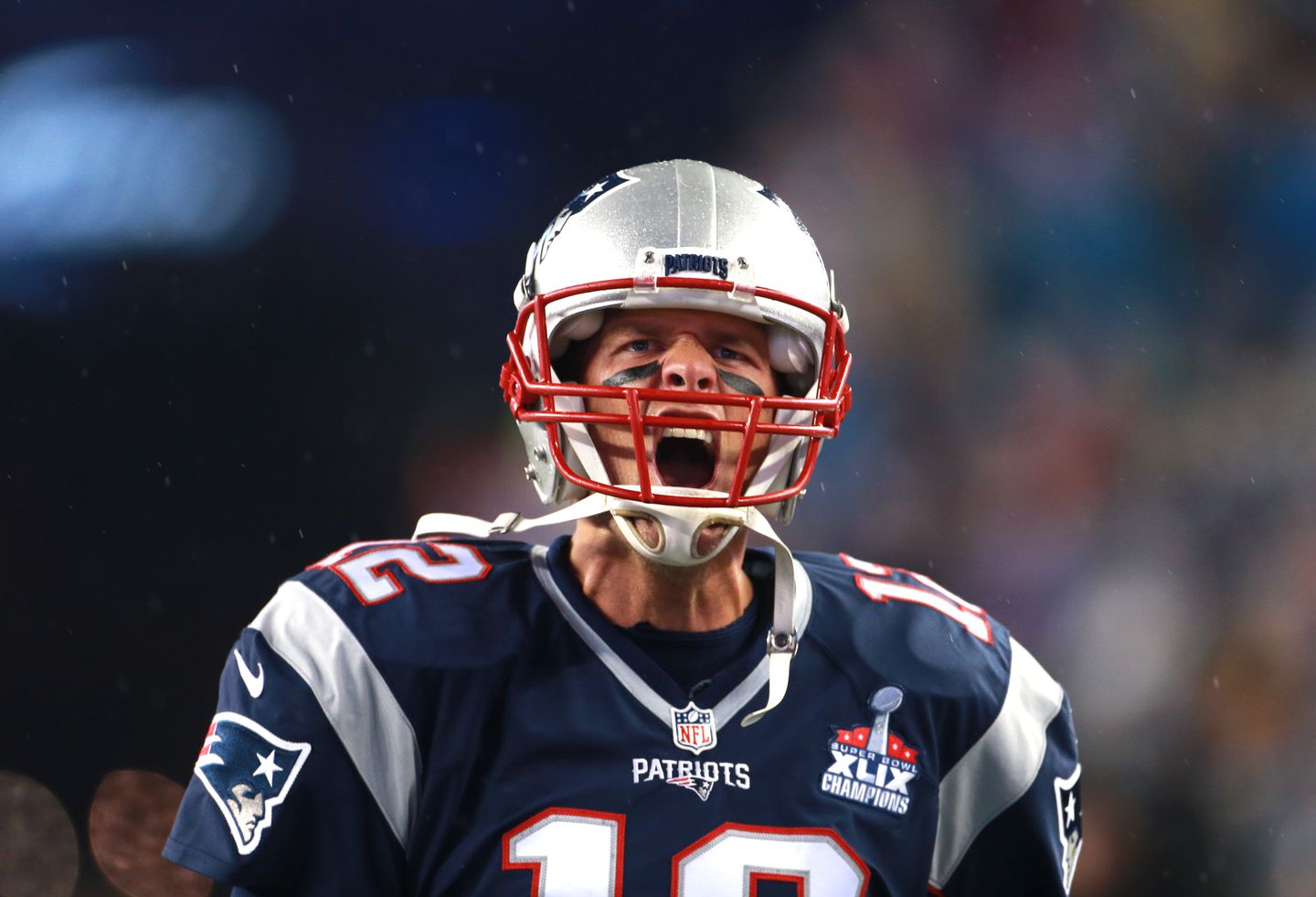 credit: boston globe
2 months. That is how long Tom Brady was in retirement before he decided he could not take playing himself in Madden any longer. The Super Bowl champ announced he will come back for the 2022-2023 season because he has "unfinished business."
190. That is how many Papa John's Pizza stores will remain open in Russia.
$65 million. That is how much a group of nonprofits in Minnesota received in federal aid to feed needy children during the pandemic. The Justice Department says that almost none of that money went towards feeding children and are investigating the group for fraud.


Work From Home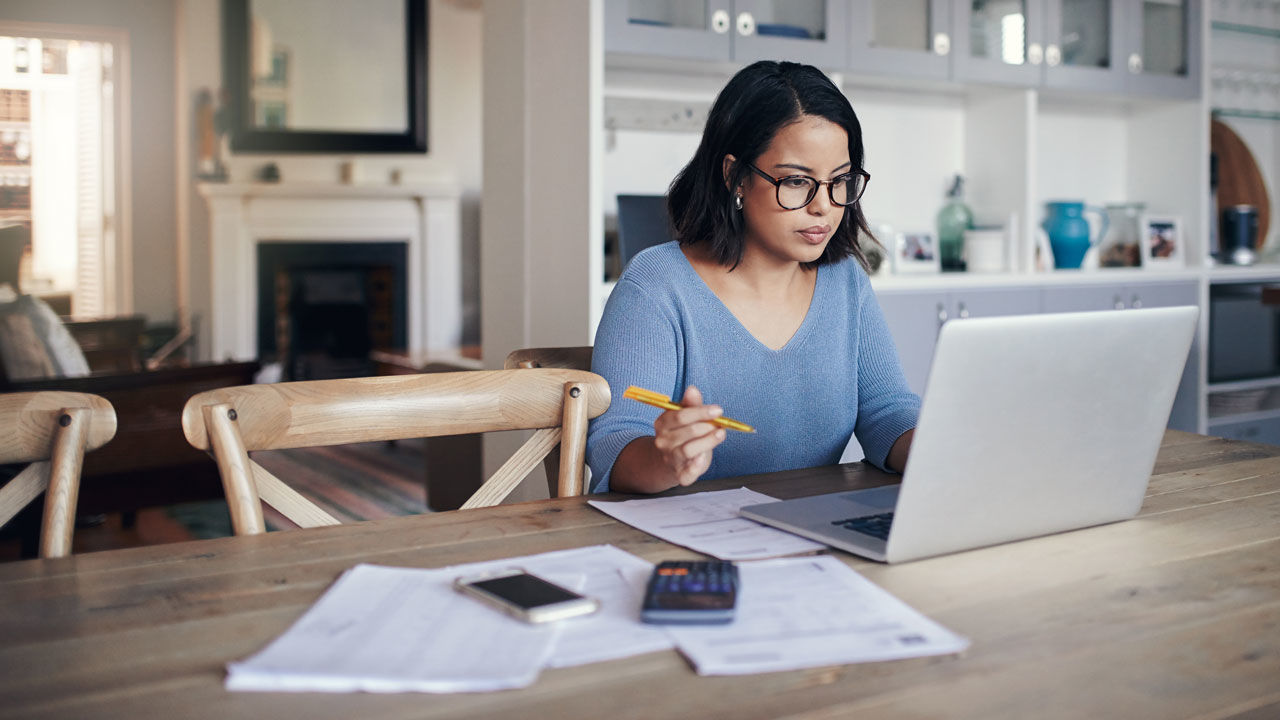 credit: sciencemag
If your company is allowing you to keep working from home, you may be passing up on promotions and bonuses, according to economists.
That stands to reason. If you're not there, you're not top of mind. Possibly. Economists say that this risk is greater for women than it is for men because women are opting to work from home in greater numbers post-pandemic. (Can we say "post-pandemic" yet?)
In fact, ZipRecruiter found that women are twice as likely as men to opt for permanent working from home. But Harvard Economist Claudia Goldin told the Wall Street Journal that this can negatively affect workers' wages, retirement savings and career prospects. Something to think about – and talk about- with your boss!


Always Look On The Bright Side of Life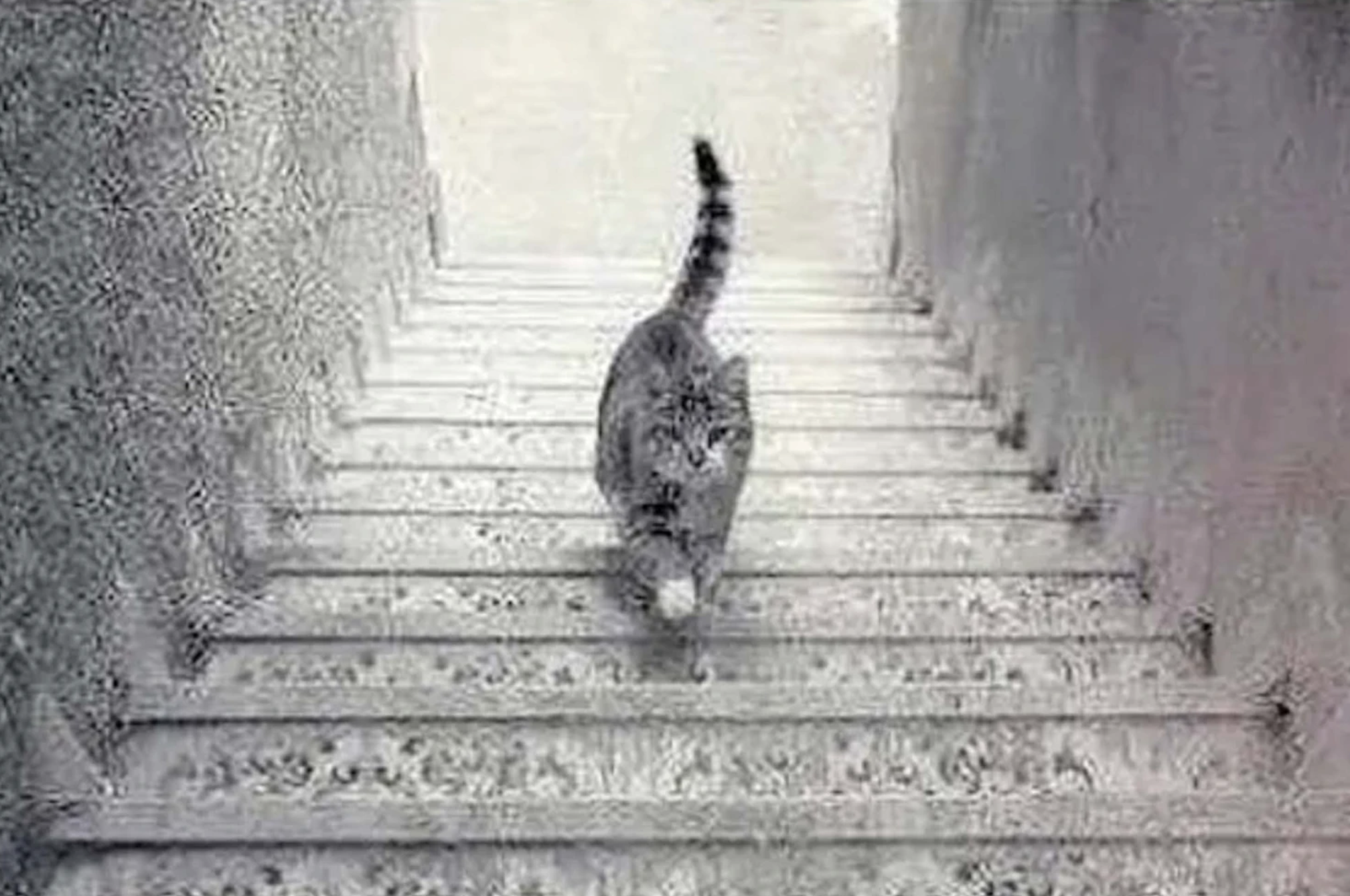 credit: nypost
Are you an optimist or a pessimist? Maybe, judge yourself before the pandemic/war/inflation/climate crisis all heated up just to be fair.
Or use this image of a cat. Apparently the way you see this cat can tell you if you are an optimist or a pessimist. If you see the cat going UP a set of stairs, you are an optimist. If you see the cat going DOWN a set of stairs, you are a pessimist. (I saw down. No surprise there.)
If you see the cat going up, you may live longer! A new study from Boston University shows that optimists have longer, healthier lives. Maybe even nine of them!


What's Trending?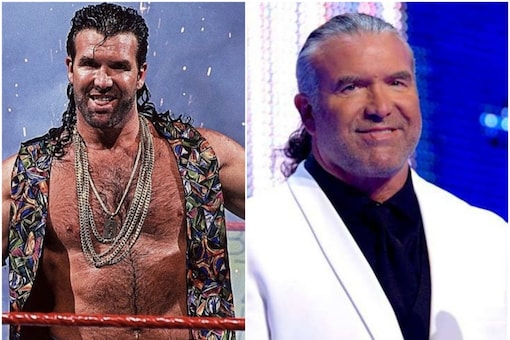 credit: new18
#RIPScottHall is trending. He was a wrestling star who went by the name of Razor Ramon. He died on Monday at the age of 63 after suffering multiple heart attacks following hip surgery.
Times New Roman is trending with people taking to Twitter to debate its place as the proper default font. It's not. It's Verdana.
Ides of March is trending because that is today. On the Roman calendar, this was a day for settling disputes. It is notably the day that Julius Caesar was assassinated, marking a turning point for the Roman empire. Try not to read too much into it. (I can't!)
Elon Musk is trending because he challenged Vladimir Putin to a fight on Twitter. Lucky for him, Putin is too busy with another fight.
Mayim Bialik is trending because she said that she wants to stay on as the host of Jeopardy! People online mostly support that!


Today's Live Show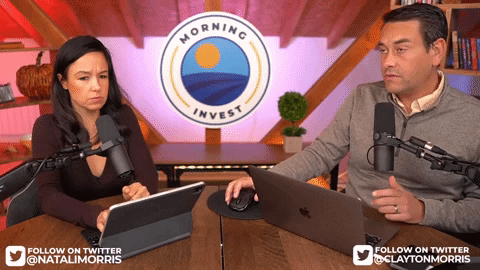 JOIN US TODAY AT 9AM EASTERN TIME
Join us on today's live morning show. Today we're looking at why the Biden administration is hiring social media influencers to sell a phony oil narrative. We're also looking at Senator Romney's calls for Congresswoman Tulsi Gabbard's arrest. All of that and more on today's show. Click here to RSVP and I'll see you at 9 AM Eastern.


Share The Love
Become a friend of Morning Invest by sharing this newsletter with someone you love.
When you do, we don't just give you a pat on the back and say, "Well done old sport." We give you actual rewards that'll make everyone jealous.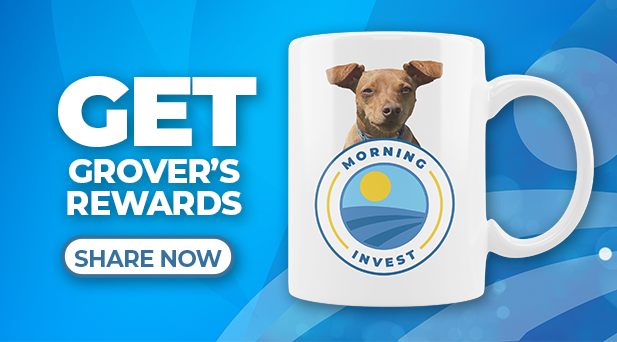 Or copy & paste your referral link to others: