| TOGETHER WITH | |
| --- | --- |
Happy Tuesday.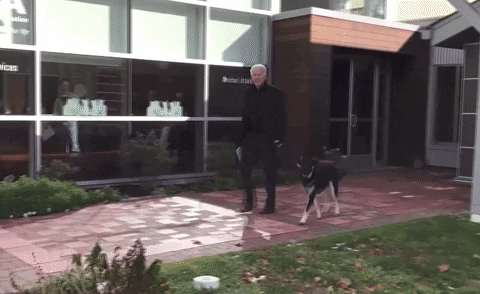 In Case You Missed It.

President Biden's dogs have been sent back to the family home in Delaware after some aggressive behavior at the White House, including biting security staff. They're in the dog house. Get it!?
Michelle Obama will be inducted into the Women's Hall of Fame later this year along with Mia Hamm, NASA mathematician Katherine Johnson, and six others.

The Queen is considering releasing a statement about her grandson Prince Harry's Oprah Winfrey interview, which was a bombshell for the institution. The hashtag #AbolishTheMonarchy has been trending ever since.

Victims of militia leader Bosch Ntaganda in Congo will share $30 million in compensation for his war crimes.

Bitcoin jumped in value, briefly passing $1 trillion.

Coronavirus Update:
Total confirmed cases as of 6:30 p.m. ET on Monday: 29,037,654 — Total deaths: 525,673— Total tests: 359,724,291
Today's Live Show
BREAKING: DEMS PUSH NEW $4 TRILLION INFRASTRUCTURE STIMULUS

Join us on today's live morning show. Democrats are not waiting for the paint to dry on the $1.9 trillion stimulus and they're already lining up a new $4 trillion dollar plan. Will it include recurring stimulus checks? Click here to RSVP and I'll see you at 9 AM Eastern.
CONFORMING LOAN

Program

Rate

Change

APR

Change

30 year

2.96%

0.02%

3.02%

0.02%

15 year
2.30

%

0.02%

2.40%

0.01%
Lead: Stimulus Takes The Scenic Route To The House
credit: ap
The U.S. House of Representatives should take up the $1.9 billion Covid relief bill on Wednesday, one day later than expected. The House already passed it but the bill was stripped down by the Senate so the House has to pass the new version.
If the House votes to pass it, which is not a sure thing but is expected to happen, it could go into law by Sunday, kicking off $1,400 direct stimulus payments to low-income families, and $300 per week in extra unemployment money through September.

The House is waiting for the actual paper – or perhaps PDF – of the 600-page bill so that they can put it to the floor.

"We'd take it up Wednesday morning at the latest," said House Speaker Nancy Pelosi.
Crisis At The Border
credit: getty
The migrant children crisis is still bad, despite a change in administration. Even though the Biden administration's policy is to not hold children for more than three days in shelters before transferring them into custody facilities, this has not been possible with the influx of unaccompanied minor children.

Over the weekend, CBS News reported that 3,200 migrant children were stuck at border shelters and almost half of them had been there passed the three-day limit. That is because unaccompanied children just keep coming, with more than 7,000 crossing the border into the U.S. in February alone – a record high.

Border facilities meant to handle these children are running out of beds. Protocol requires the children go to custody sponsors but this simply cannot be done at this pace. Border facilities are over capacity, trying to wind down long-term detention centers, and still trying to enact distancing measures. It's a mess.
Sponsor: Outlet Finance
Outlet is raising their interest rate to 9%! Yes 9%. Wow! Outlet is a savings account alternative backed by cryptocurrency and it's the only savings account I use.
With the government printing money like it's going out of style and the U.S. dollar dropping every day, what if you could get a 9% interest return on the money in your savings account? You'd probably just laugh and say that's not possible. Enter our friends over at Outlet. They have an amazing savings account alternative with a 9% interest rate right now! Outlet is unique because your savings are backed by cryptocurrency which trades at a much higher rate than anything you'd get in a local bank.
And the best part is you'll get free money in your account if you sign up for free right here with our special link. You can open an account with any amount of money you want. I started mine for only $100.

To take advantage of this amazing interest rate and get free money deposited in your account, sign up here for Outlet.
We've Come To The End Of The Road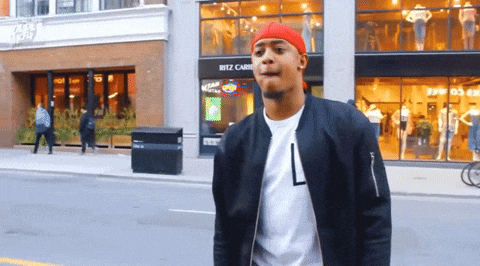 credit: giphy
The Supreme Court ended former President Trump's final challenge to the 2020 election on Monday, denying his appeal of the results in Wisconsin.

The Justices denied taking the case at all. The former President had argued that Wisconsin's altered voting rules, put in place due to the pandemic, were unconstitutional. The court simply issued an unsigned dissent and that is where it ends.

The Trump Name
Meanwhile, the Republican National Committee is refusing to comply with a cease-and-desist demand from the former President's lawyers. Trump had asked many GOP organizations to stop using his name in fundraising efforts over the weekend and the RNC says no. Lawyers for the RNC say that the committee "has every right to refer to public figures as it engages in core, First Amendment-protected political speech, and it will continue to do so in pursuit of these common goals."
News By The Numbers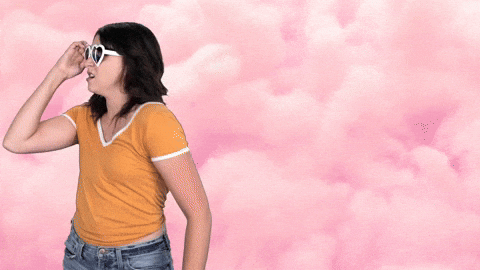 credit: giphy
4%. That is how much of the world's cheese is stolen every year, making it the most thieved food. Most of it is black-market cheese, sold illegally to stores, not stolen from shelves by consumers. Also high on the stolen foods list: meat, chocolate, alcohol, seafood, and baby formula.

13 billion years. That is how old a radio blast is that was just discovered by scientists. It came from a quasar, which is an enormous black hole surrounded by a gaseous disk. This is the first time earthly radio receivers have detected such a distant frequency.

4%. That is how much Tesla stocks fell even further on Monday, after a massive drop last week. The company's market capitalization has fallen by nearly $300 billion since January.

1,000. That is how many girls earned the Eagle Scout rank in the first year that girls were able to join the Boy Scouts.
Native American Care
credit: getty
Native American communities have had the highest rates of Covid infection and deaths. If the President's $1.9 trillion relief package passes this week, it will include the largest investment in Native Americans ever, totaling $31.2 billion.
Most of the money will go towards Covid relief programs. It will also provide money for improving digital access to improve telemedicine, as well as money for potable water delivery. It also includes $1.1 billion for education and $1.2 billion for housing programs.

No Republicans support the bill, but they have also not gone on record for or against this piece about the needs of Native Americans.
Mexican Mary Jane
credit: reuters
Marijuana may soon be legalized in Mexico, a move that could break up the violent hold that the drug cartel has on the substance. Mexico's House of Congress approved a bill to decriminalize marijuana and sent it on. The bill has the approval of President Andres Manuel Lopez Obrador.

If marijuana is legalized in Mexico, it will open up the world's largest cannabis economy. Companies in the U.S., Canada, and Colombia are all watching this legislation, eagerly waiting to invest when it is allowed.

If this version of the bill passes, it will create a regulatory board for cannabis and offer five different licenses for cultivation, transformation, sale, research, and import/export.
Share The Love
Become a friend of Morning Invest by sharing this newsletter with someone you love.
When you do, we don't just give you a pat on the back and say, "Well done old sport." We give you actual rewards that'll make everyone jealous.