| TOGETHER WITH | |
| --- | --- |
Happy Friday. A man in New York celebrated his 50th birthday by walking 50 dogs because, he says, "I love dogs more than people." Can't fault him for that.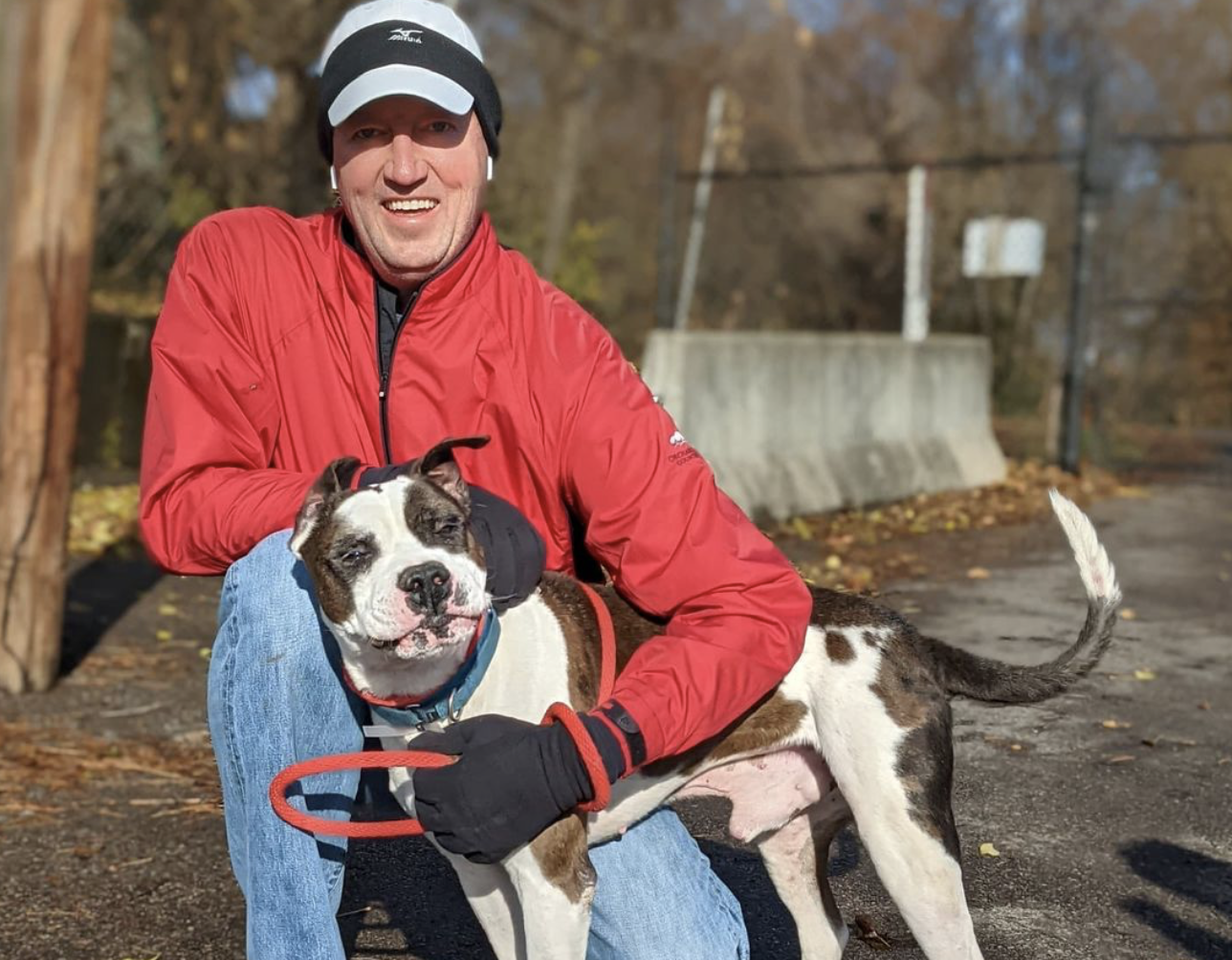 credit: cincianimalcare
In Case You Missed It.
🇨🇦 Canada has voted to ban homosexual "conversion" therapy.
🖨 Scientists are working on 3D printing meat alternatives with cocoa butter.
📸 A new Canon camera can capture full-color images in near total darkness. Good news if you're a pervert!
🇮🇶 The U.S. formally ended its combat mission in Iraq on Thursday but say troops will remain in the area for now.
🏛 A judge in Texas ruled that the abortion law that gives private citizens the right to sue abortion providers is unconstitutional. The case is still before the Supreme Court.
🇲🇽 A horrific truck crash in southern Mexico killed at least 54 people.
⚖️ Actor Jussie Smollett was found guilty of five out of six counts in his trial about faking a hate crime. He could face up to 3 years in prison.
☕️ Starbucks workers voted to form a union in New York, the first workers union for the coffee company.
Coronavirus Update: 😷 Total confirmed U.S. cases as of 2 p.m. ET on Thursday: 49,579,384 — Total deaths: 793,663— Map
| | | | |
| --- | --- | --- | --- |
| | Bitcoin | $48,082.76 | |
| | | | |
| --- | --- | --- | --- |
| | Ethereum | $4,074.56 | |
| | | | |
| --- | --- | --- | --- |
| | Cardano | $1.29 | |
| | | | |
| --- | --- | --- | --- |
| | S&P | 4,667.45 | |
| | | | |
| --- | --- | --- | --- |
| | Nasdaq | 15,517.37 | |
*Stock data as of market close, cryptocurrency data as of 5:00 AM eastern.
Markets: Bitcoin failed to hold a $53,000 support level and dropped back below $50,000 which brought down the top alt coins by market cap. The stock market rally fell flat yesterday, and both the S&P and Nasdaq broke their 3-day winning streaks.
Lead: Inflation Is "Nothing To Panic" About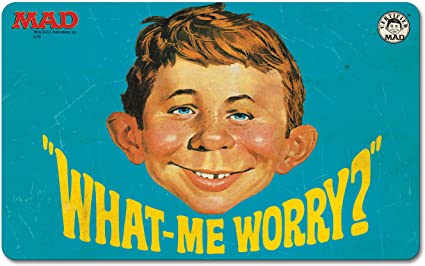 credit: mad
President Biden warned Americans that the inflation numbers they will see today is nothing to panic about, a sign that he may be panicked about it.
"The information being released tomorrow on energy in November does not reflect today's reality, and it does not reflect the expected price decreases in the weeks and months ahead, such as in the auto market," the President said on Thursday.
So don't believe the numbers? Hm. That seems like a canary in a coal mine. Experts say that the inflation number may be up 6.5% from this time last year. That is a lot!
Meanwhile, profits for Big Oil are just fine and dandy. A watchdog group reported that these companies have profited $174 billion in 2021 alone.
The President said that his Build Back Better bill would help lower costs for Americans, although it is hard to work that math out. Congress on Thursday removed a tax on vaping products, a tax that was expected to bring in $9 billion in revenue. Lawmakers say that the tax would disproportionately affect low-income people, although a tax like this already exists on cigarettes. Health experts wanted this tax to deter young people from vaping.
That's A Load Of….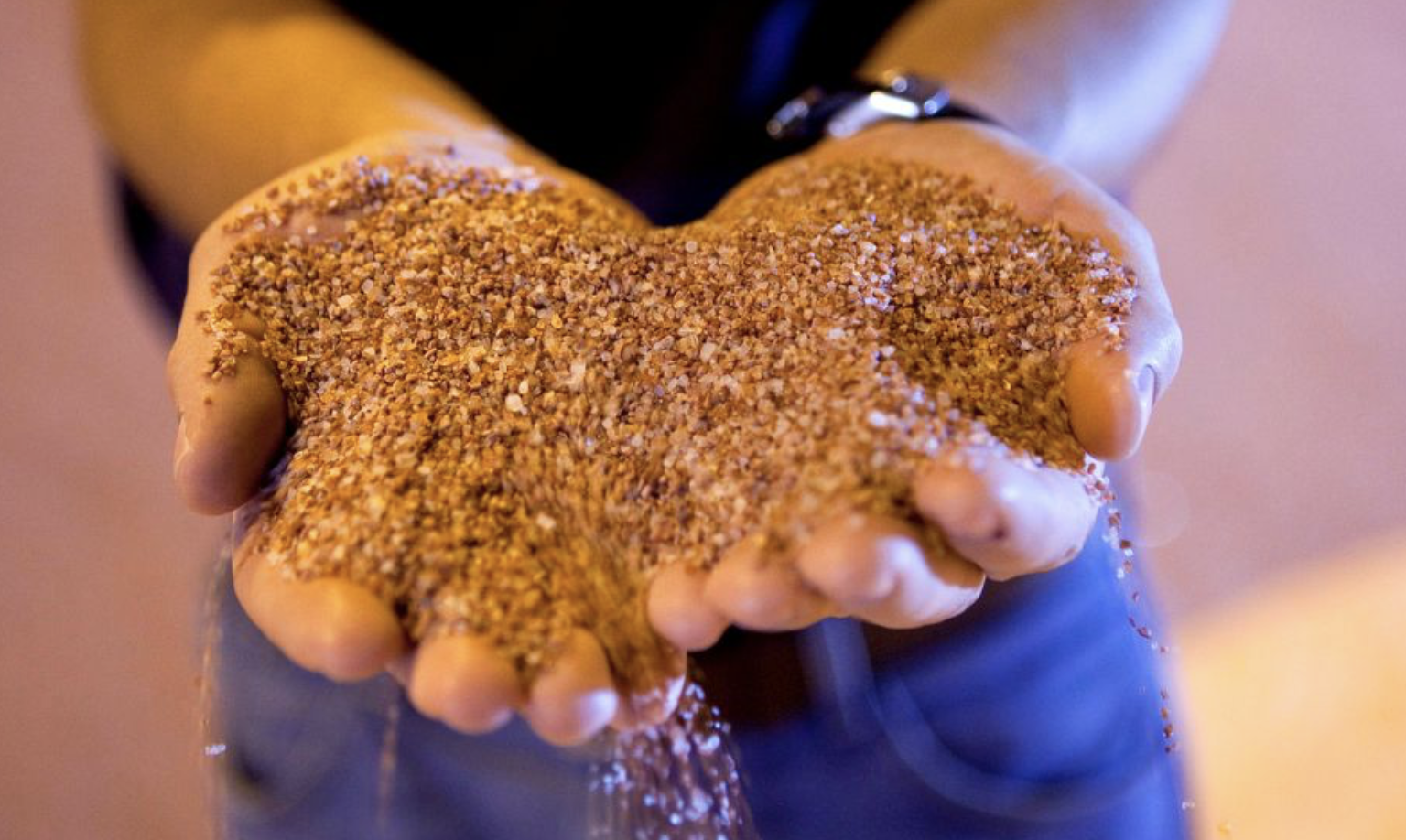 credit: reuters
A group of farmers are asking the Justice Department to investigate spikes in the prices of fertilizer.
Global fertilizer prices have reached record highs this year and the farmers' association says that this is not a normal result of supply and demand. The group is asking the Justice Department to look into possible market manipulation by some bad actors.
Neither fertilizer companies nor the DOJ commented on the request but clearly something doesn't smell right here.
The Perfect Stocking Stuffer

I'm not a fan of shaving. In fact, I find it tedious. But Harry's takes all the pain out of the process with their amazing 5 blade razors and shaving gels. I will never use another brand of razors again.
Harry's creators thought it was outrageous for razors to cost so much money and for the blades to stink so much. So they built their own company, bought a German blade factory, and did it themselves. Now Harry's makes THE BEST razors at an unbeatable price. And they're delivered right to your door as often as you need them for just $2 a refill. Try to beat that price! You can't.
Try Harry's today and get a special offer. You'll receive a 5-blade razor, a weighted Truman handle, foaming shave gel, a travel blade cover, and a travel-size body wash. Visit Harrys.com/invest to redeem your offer.
The Salvador Dali Sleep Technique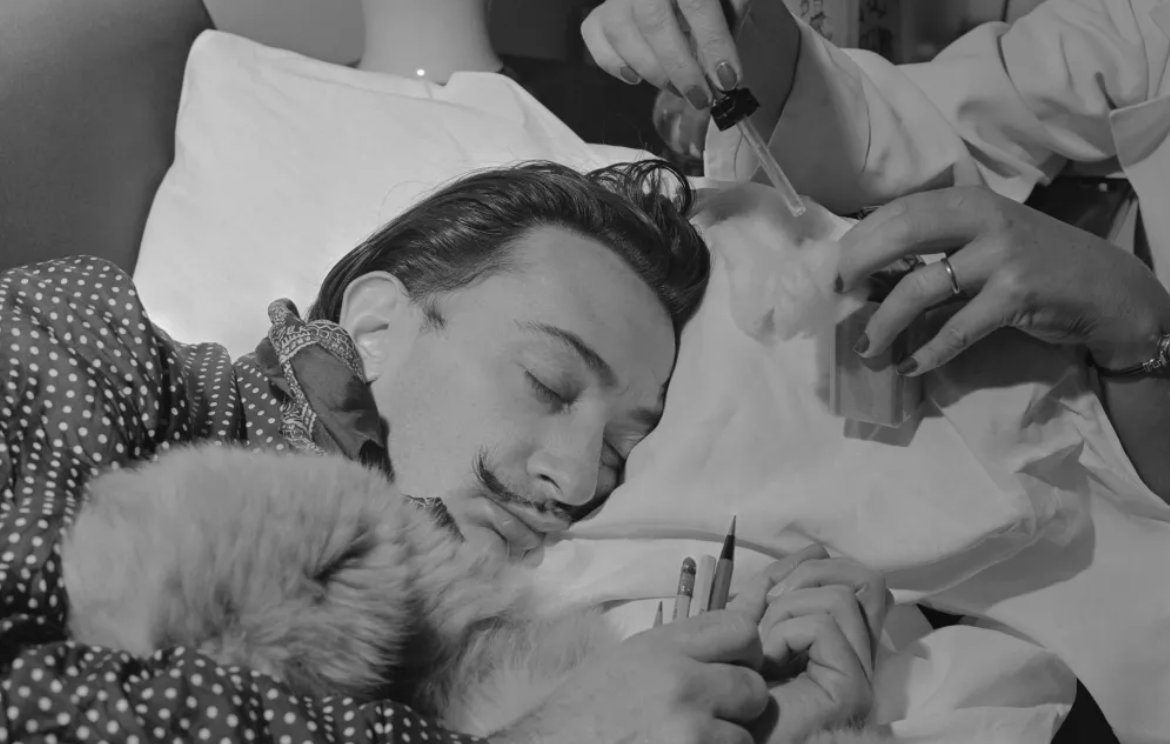 salvador dali in a sleeping experiment credit: getty
New research suggests that waking yourself up just after you fall asleep can boost creativity.
Just after a person falls asleep, they are in the hypnagogia stage, or N1. The time between N1 and your deeper REM cycles is said to be an ideal time to use your brain's most creative juices.
Thomas Edison and Salvador Dali were said to have known this. They would fall asleep in a chair holding a ball or a spoon and involuntarily drop the object when their bodies entered N1. They claimed that this golden in-between moment of unconsciousness was ideal for solving complex problems.
Scientists tested this on adults by giving them math problems to solve. Those that were allowed to go into N1 were 83% likely to solve the problems versus 30% who had not gone to sleep at all.
I once read a book about lucid dreaming that instructed you to wake up just after falling asleep for this very reason. But I'm a sleepyhead and I've spent 11 years being awoken by small children regularly so I am in no mood for this kind of training.
Maybe This Is Why We Can't Cure Cancer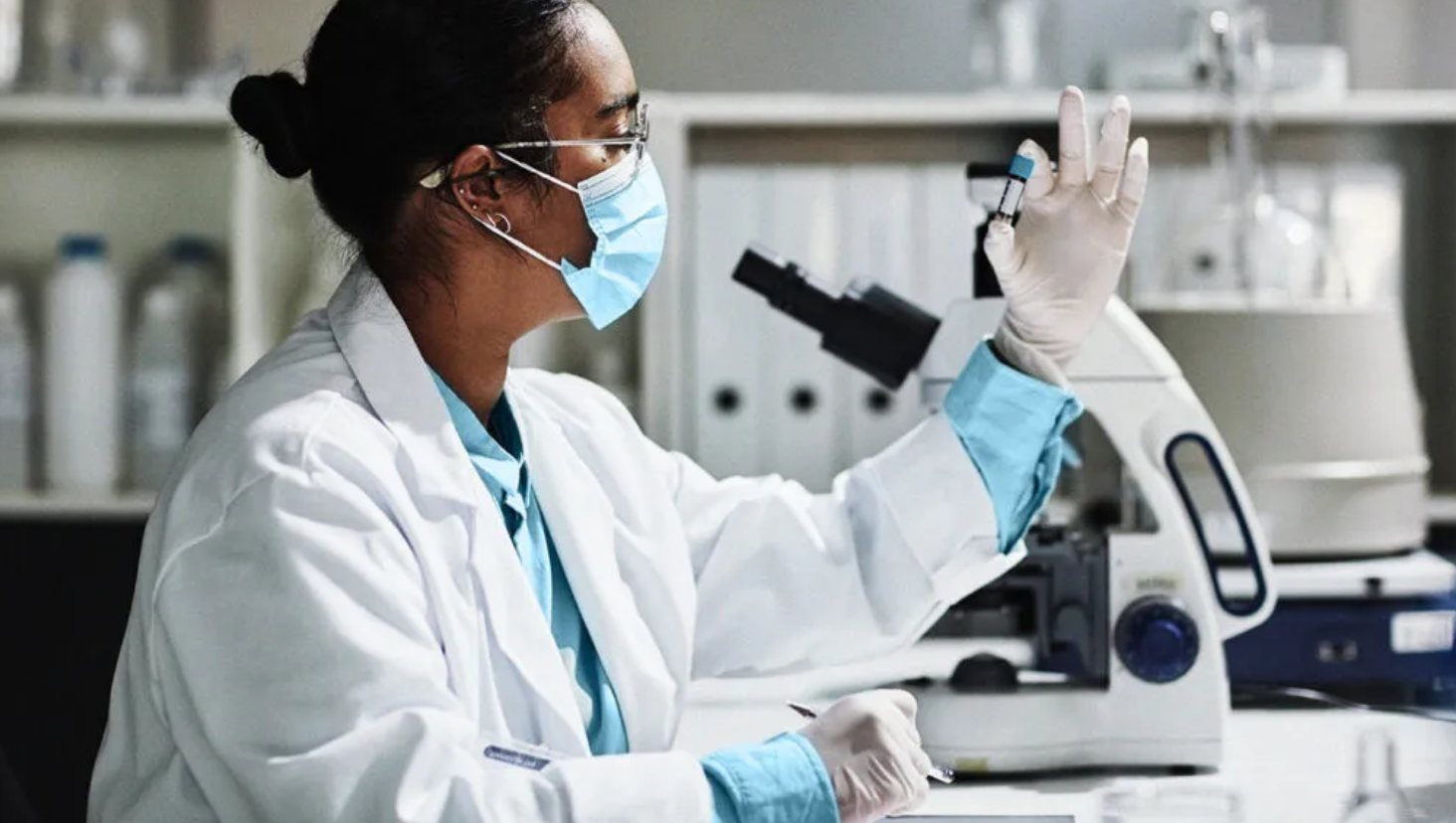 credit: getty
In theory, scientific studies are said to be "reliable" if they can be repeated by other labs with the same results. A group of cancer researchers wanted to see if old cancer studies are still "reliable" so they painstakingly recreated them.
The results show that these old studies are not in fact reliable. In fact, half of the claims made in the studies did not hold up.
"The truth is we fool ourselves. Most of what we claim is novel or significant is no such thing," Dr. Vinay Prasad, a cancer doctor and researcher at the University of California, San Francisco, who was not involved in the project, told the Associated Press.
These are studies that the cancer research community builds upon in its quest to cure cancer! And they're not reliable!? No wonder cancer research seems so slow.
News By The Numbers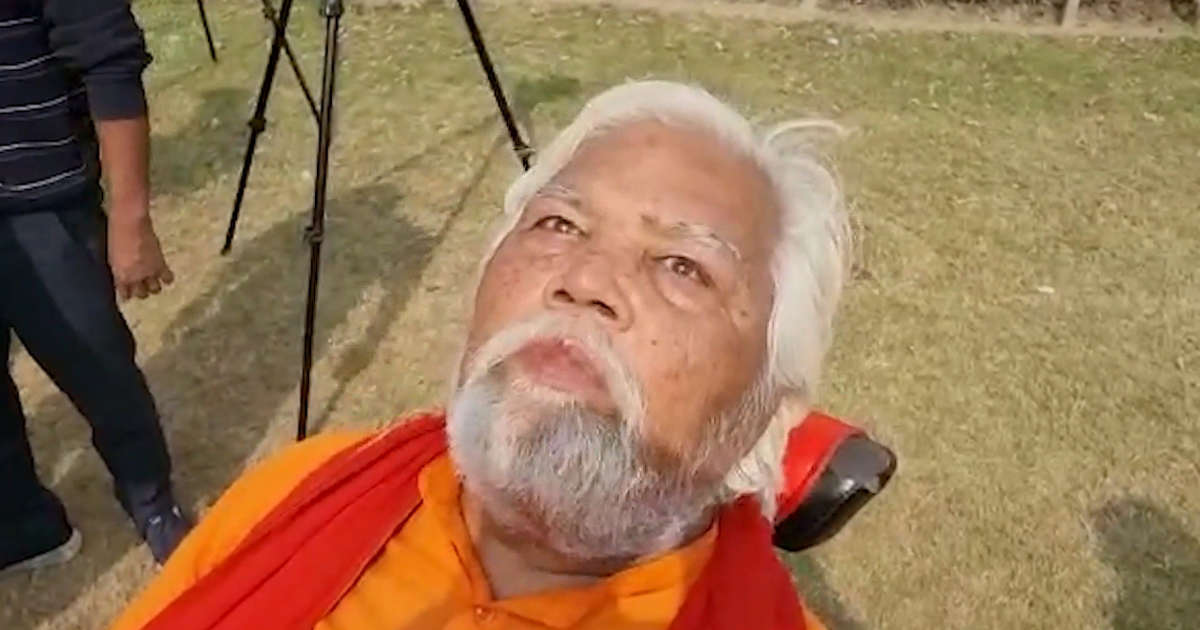 credit: odditycentral
One hour. That is how long a man in India stared directly at the sun without blinking. Doctors say he does not have eye damage. He's been training for this for 25 years.
32%. That is how much sales of non-alcoholic beverages are up over the past year. Experts say that this is a booming industry now worth about $331 million per year.
43. That's the number of camels who were disqualified from a beauty contest in Saudi Arabia for having used Botox and other artificial products that are against the rules.
60%. That is how many Americans say that they'd rather pee outside than use a dirty public restroom. Same.
Today's Live Show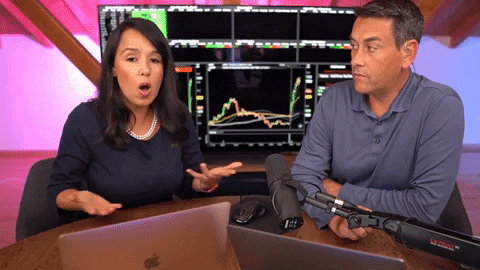 BIDEN PREPARES MAJOR MOVE ON UKRAINE / RUSSIA CRISIS
Join us on today's live show as we look at the latest inflation data being released this morning. What will it mean for wages, job growth and stimulus? Also conservative media says there's a war on Christmas Trees, we'll examine the truth. PLUS we've got your pet photos on this Friday edition of Morning Invest. Click here to RSVP and we'll see you at 9 AM Eastern.
What's Trending?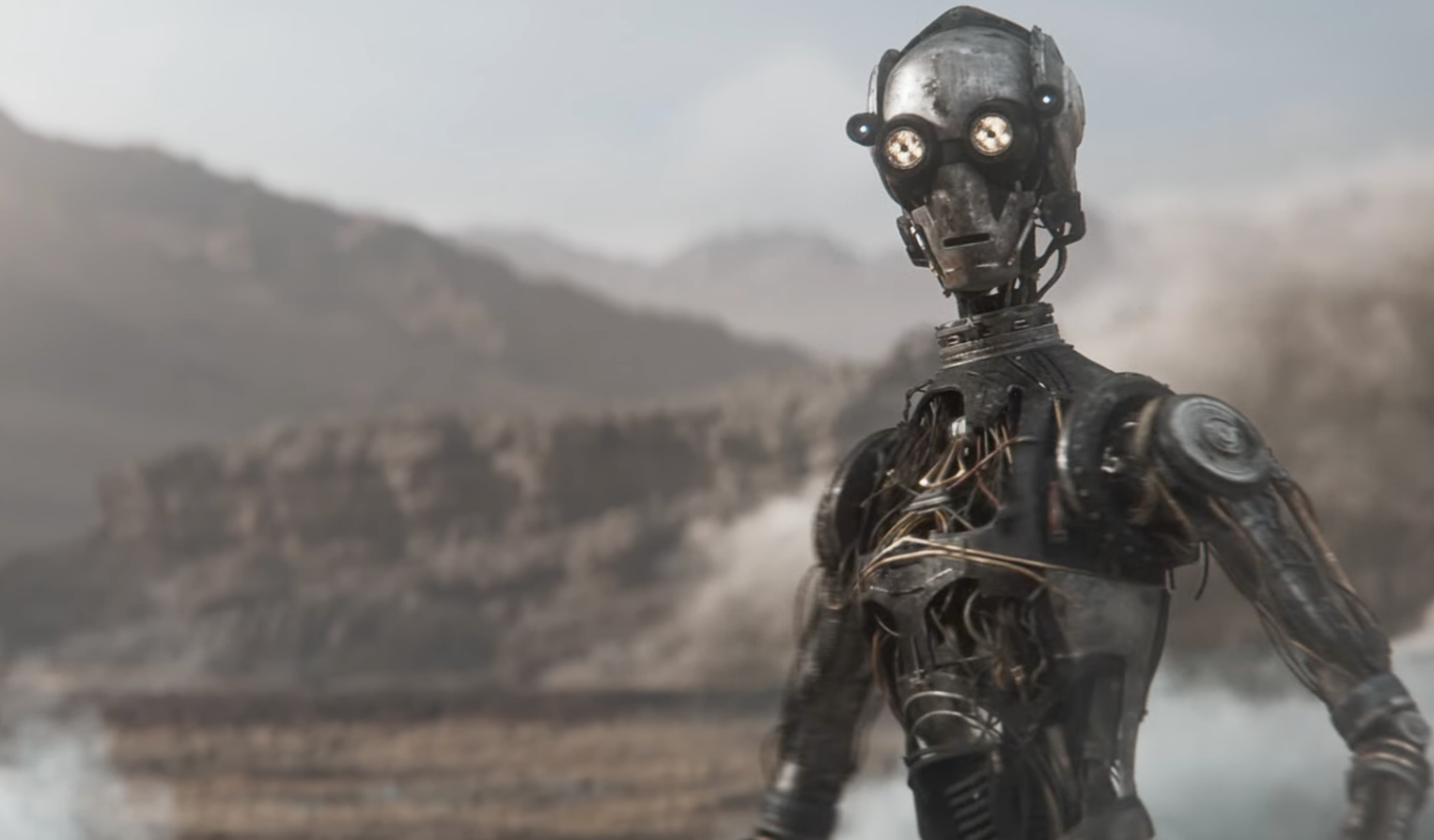 credit: lucas films games
Star Wars Eclipse is trending because the new video game was announced. It takes place in the Star Wars universe hundreds of years before the Skywalker Saga during the golden age of the Jedi. No release date has been announced.
Josh Duggar is trending because the reality star was found guilty in his trial related to child pornography charges.
Bob Dole is trending because the former Senator's body is currently lying in state in the U.S. Capitol Rotunda and a ceremony was held in his honor on Thursday.
Evergrand is trending because the Chinese property developer defaulted on its debt, something the Chinese economy has been fearing for months.
Knuckles is trending because fans got their first look at the character in a trailer for the upcoming Sonic movie. He is voiced by actor Idris Elba.
Share The Love
Become a friend of Morning Invest by sharing this newsletter with someone you love.
When you do give you actual rewards that'll make everyone jealous.