| TOGETHER WITH | |
| --- | --- |
Happy Thursday. People are really confused about the new Papa John's Pizza logo because it no longer has an apostrophe. Does this mean it is now pizza for all Johns?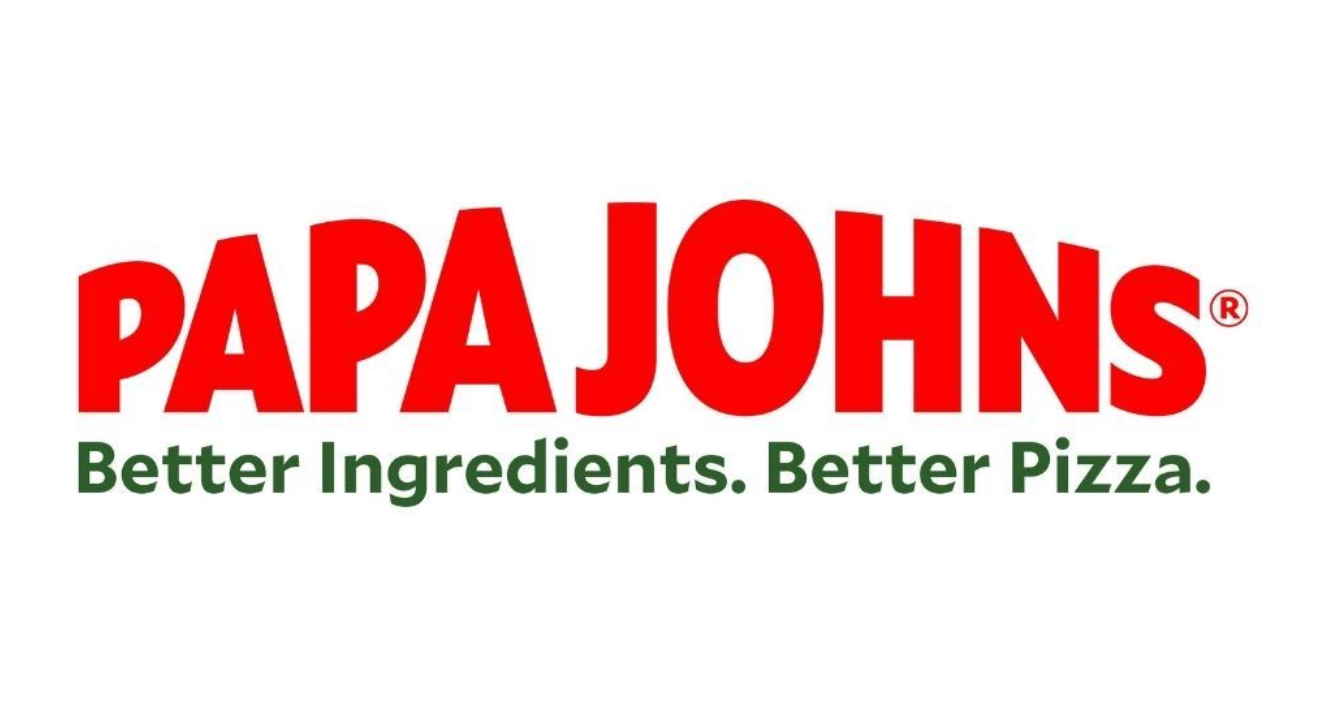 credit: papa johns
In Case You Missed It.
🇨🇭 Same-sex couples will be able to legally get married in Switzerland starting next July.
🐒 The CDC has confirmed a case of monkeypox in Maryland.
🇧🇧 Barbados will launch the first virtual embassy in Metaverse, processing e-visas and other consulate services.
❓LeVar Burton will host a new game show called Trivial Pursuit. Who needs you, Jeopardy!?
📼 Lawyers for Kyle Rittenhouse have moved for a mistrial because they discovered that they received a lower-quality drone video than the other parties. The jury will still deliberate while a judge considers this.
📱 Apple will begin selling DIY phone repair kits to people wanting to avoid being smugly told that you need an appointment to ask a question at the Genius Bar.
Coronavirus Update: 😷 Total confirmed global cases as of 1:10 p.m. ET on Wednesday: 254,723,729 — Total deaths: 5,120,194 — Total vaccine doses administered: 7,559,661,612
Unvaccinated people will no longer be allowed in public places in the Czech Republic, according to a

new law

. Recent negative tests no longer suffice there.

Sweden is launching a new Covid pass, required for public indoor events, due to rising cases in the country.
Covid cases in South Korea reached a record high.
A new study shows that mask-wearing has reduced Covid cases by 53%.
Disney Cruise Line will now mandate the Covid vaccine for all passengers over 5 years old.
| | | | |
| --- | --- | --- | --- |
| | Bitcoin | $59,801.74 | |
| | | | |
| --- | --- | --- | --- |
| | Ethereum | $4,237.15 | |
| | | | |
| --- | --- | --- | --- |
| | Cardano | $1.85 | |
| | | | |
| --- | --- | --- | --- |
| | Dow | 35,931.05 | |
| | | | |
| --- | --- | --- | --- |
| | S&P | 4,688.67 | |
| | | | |
| --- | --- | --- | --- |
| | Nasdaq | 15,921.57 | |
*Stock data as of market close, cryptocurrency data as of 5:00 am ET.
Markets: Visa is the story of the day after Amazon announced it will stop accepting its credit cards in the UK because of its high fees. Visa alone dragged down the S&P by almost one-third.
CONFORMING LOAN

Program

Rate

Change

APR

Change

30 year
2.83

%

0.05%

2.95%

0.05%

15 year
2.21

%

0.08%

2.34

%

0.11%
The Lead: The Stimulus and Inflation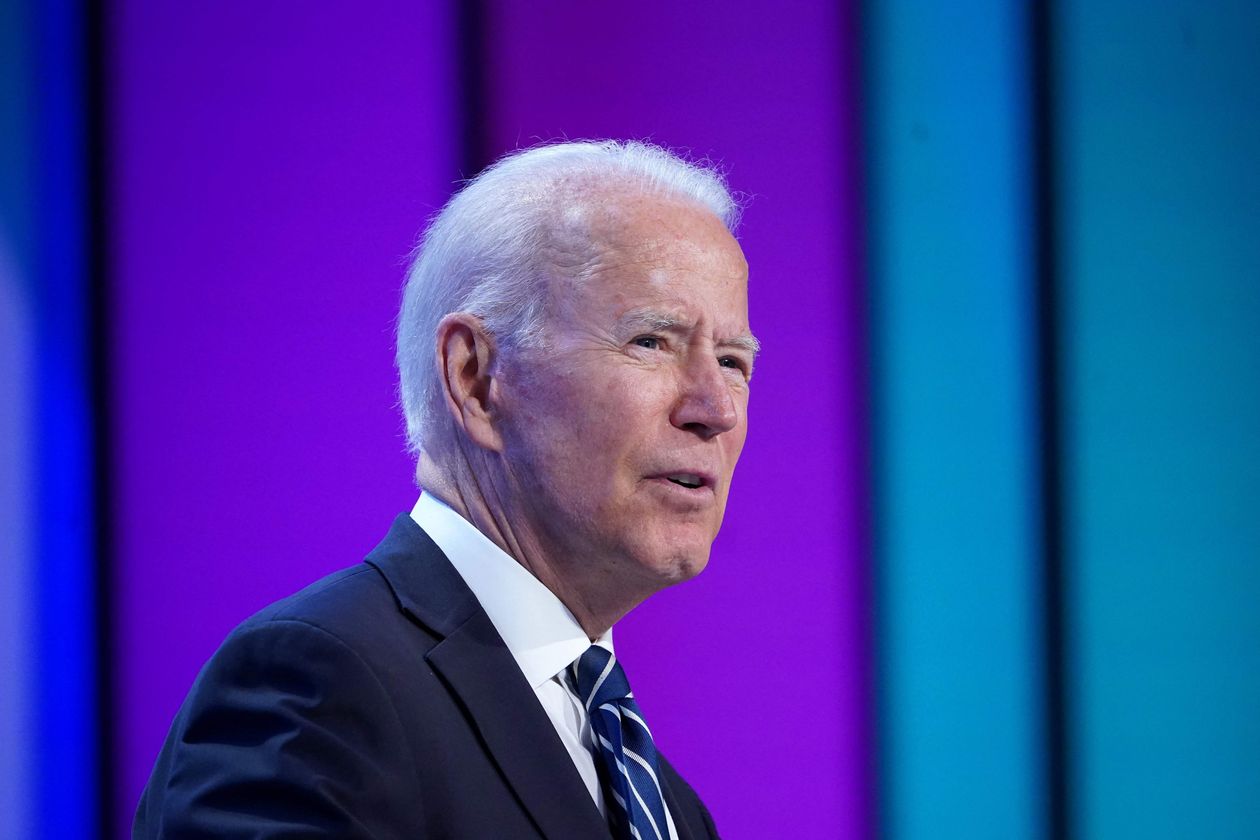 credit: getty
Moody's Investor Service has stepped up to speak on behalf of President Biden's spending bills. The rating agency says that the Build Back Better bill and the infrastructure bill "should not have any real material impact on inflation."
The infrastructure bill was signed into law this week. The Build Back Better bill is still being debated. Congress is waiting for analysis from the Congressional Budget Office (CBO). While we await those numbers, Moody's has stepped up to give the spending packages a thumbs up.
"The bills do not add to inflation pressures, as the policies help to lift long-term economic growth via stronger productivity and labor force growth, and thus take the edge off of inflation," Mark Zandi, chief economist at Moody's Analytics, told Reuters.
Is this true or is it convenient since the U.S. will hit the limit of borrowing to pay debts in just a number of days? It will be telling if this analysis conflicts with the CBO analysis, which is expected any minute now.
Drink Up, It's Good For you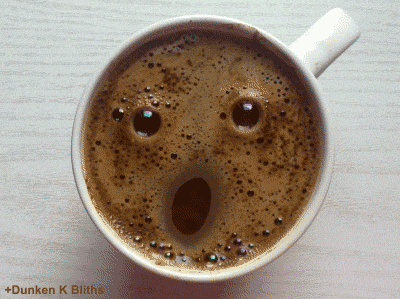 credit: giphy
Good news! Coffee and tea are good for you!
A new study out of the U.K. tracked adults for 11 years. Researchers found that adults who regularly drank coffee or tea were less likely to develop stroke and dementia than those who did not.
You know how researchers are always giving us different opinions about whether coffee and tea are good or bad? This one did not prove that the drinks cause health benefits but they are correlated. We like this one. Let's keep it.
Get Some Free Bitcoin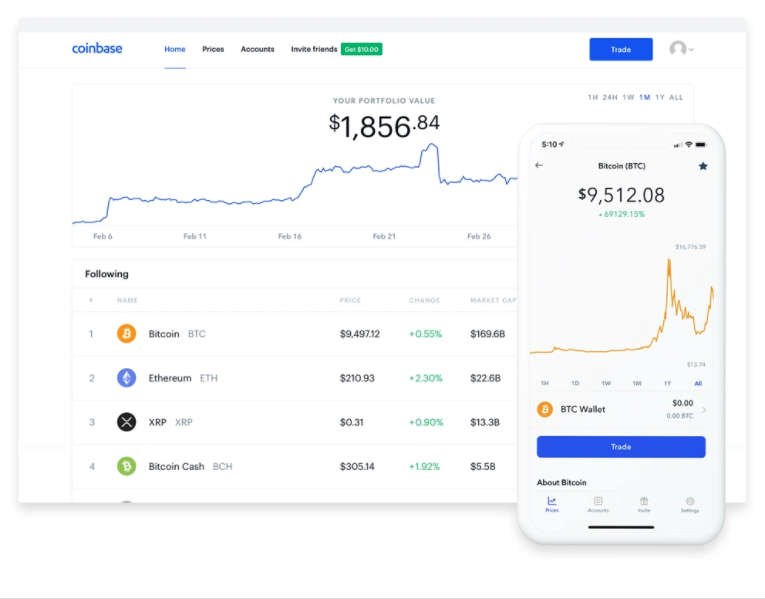 Do you identify as crypto-curious? If you've thought about entering the world of cryptocurrency, but felt a little overwhelmed, Coinbase makes learning to buy and sell simple.
Cryptocurrency might feel like a secret or exclusive club, but Coinbase believes that everyone, everywhere should be able to get in the door.

Coinbase makes it quick and easy to start your own portfolio and learn to trade like a pro.
Coinbase offers a trusted and easy-to-use platform to buy, sell, and spend cryptocurrency. For a limited time, new users can get $10 in free Bitcoin when they sign up today at coinbase.com/invest. This offer is for a limited time only, so be sure to sign up today!
Sounds Like Total Bollocks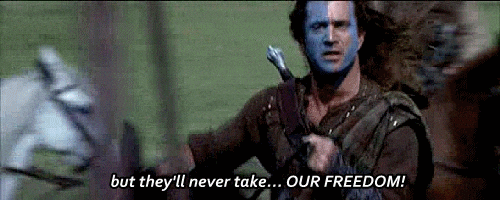 credit: giphy
A new law in the U.K. would give the government the right to strip people of their citizenship without warning. Somewhere William Wallace is mad as hell.
This is extreme and considered by many to be draconian. In most Western countries, one cannot lose their citizenship by accident. Citizenship is a social contract between a person and a country. Violating the social contract usually requires a mutual breakup but the new proposal in Britain would give the government the right to a one-sided breakup if notice to the person is not "reasonably practical."
Critics of this law say that citizenship-stripping has been condemned as dangerous by the U.S. and that Britain should listen to its closest allies.
"Under this regime, a person accused of speeding would be afforded more rights than someone at risk of being deprived of their British nationality. This once again shows how little regard this government has for the rule of law," one critic told The Guardian.
Today's Live Show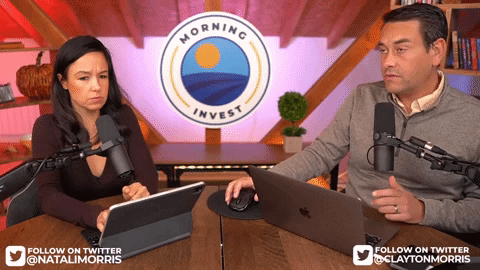 MORNING INVEST LIVE AT 9 AM EASTERN
Join us on today's live morning show. We'll be analyzing the rising cost of inflation and whether this stimulus plan does anything to stop it. We're also looking at how the Biden administration just pulled a massively hypocritical move on climate. Click here to RSVP and we'll see you at 9 AM Eastern.
Let's Go Shopping Instead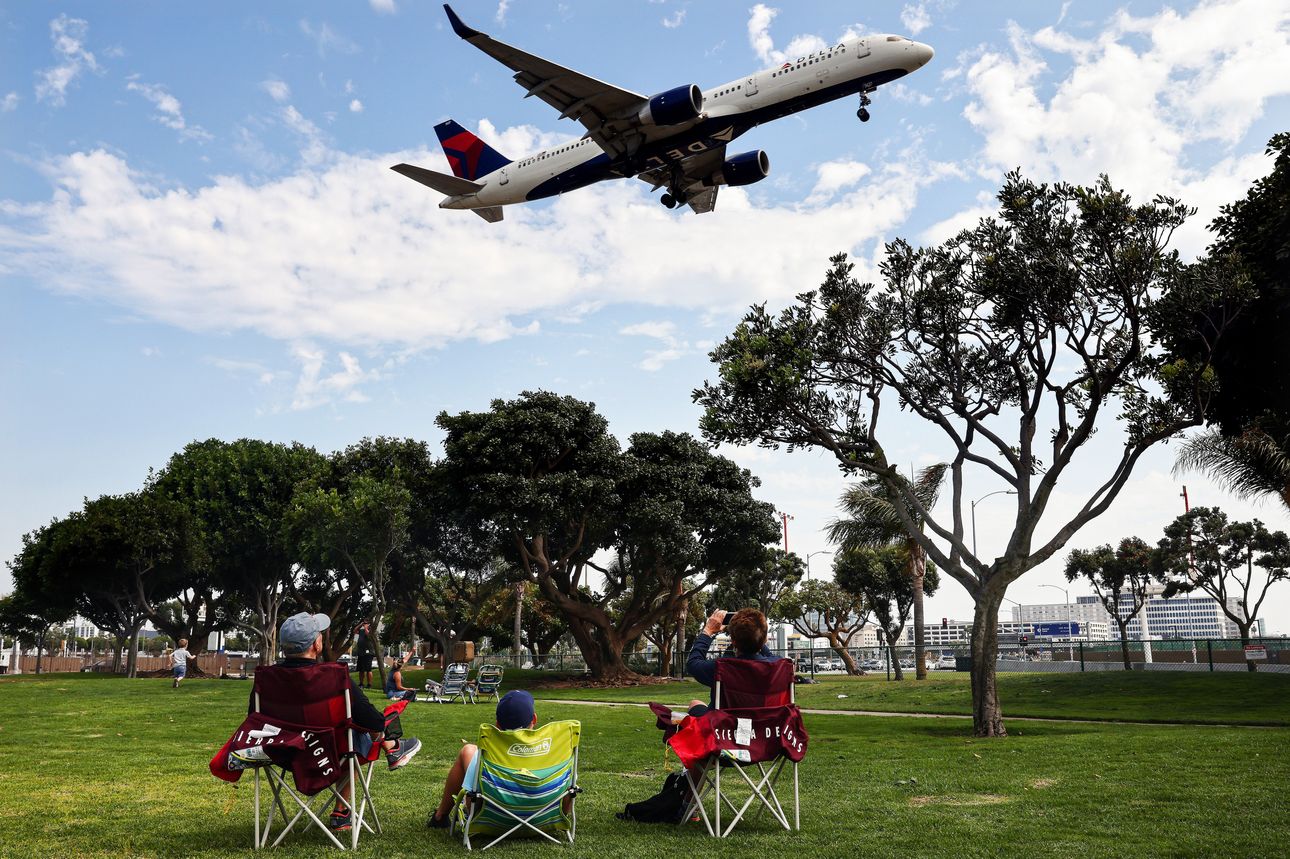 credit: getty
Frequent flier programs are no longer about actually flying. Airline loyalty programs now give you more points for spending money than actually flying in airplanes.
American Airlines just made this change to its loyalty program, following the trend of other airlines. Members can now earn elite status without ever boarding a plane if they just spend enough money with their credit cards.
"The pandemic gave us the opportunity to really re-evaluate how we define loyalty," Heather Samp, managing director of AAdvantage member engagement at American, told the Wall Street Journal.
Translation: We make money being a credit card company.
In related news, a new book exposes major safety concerns behind Boeing 747 aircraft. Let's hope the airlines keep their focus on safety and not credit cards!
News By The Numbers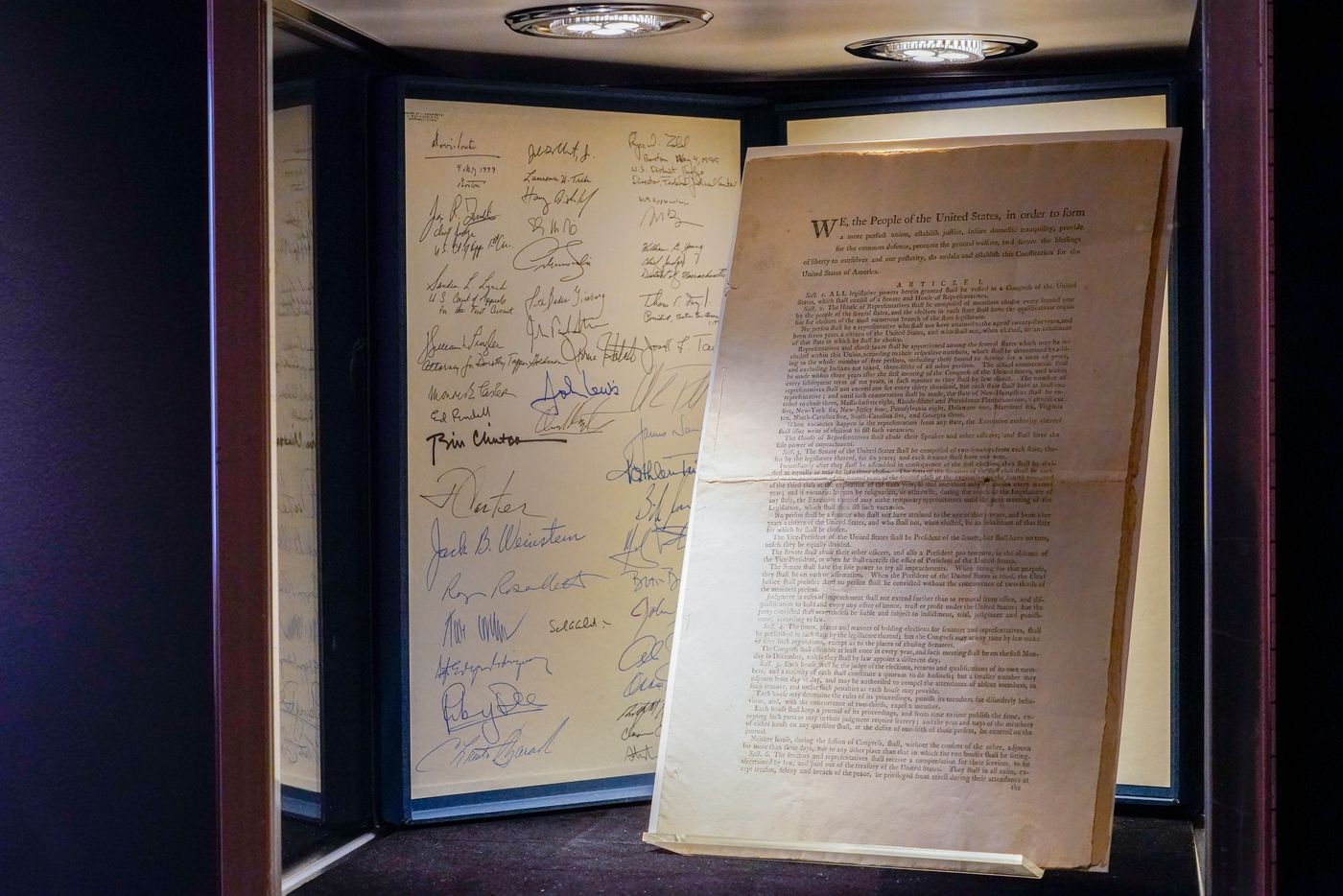 $25 million. That is how much a cryptocurrency group has crowdfunded in order to buy the original copy of the U.S. constitution.
30%. That is how many Japanese drivers say that they stop for pedestrians in crosswalks, meaning 70% do not. Pedestrians beware!
3.9. That is the magnitude of an earthquake that hit the San Francisco Bay Area on Wednesday night.
80 million acres. That is how much land the U.S. government put up for lease for oil and gas production, starting Wednesday. The President had all kinds of lip service for sustainable energy production at the recent COP26 conference but this move will lock in fossil fuel production for decades to come.
$345 million. That is how much Pfizer is paying to settle a case that claimed the company overcharged consumers for the EpiPen allergy treatment.
What's Trending?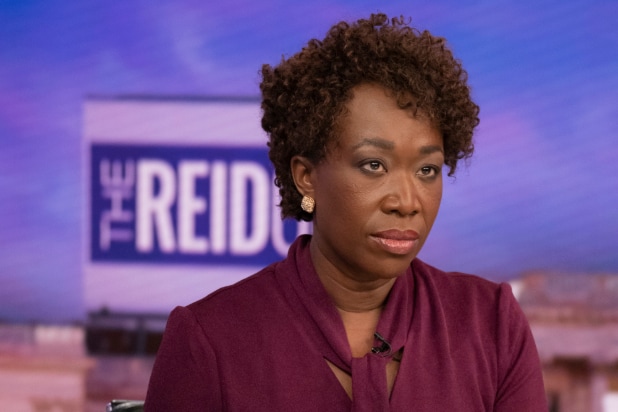 Joy Reid is trending because she compared the tears of Kyle Rittenhouse, teenager being tried for murder, to Supreme Court Justice Brett Kavanaugh when they both cried "male white tears." This has evoked a lot of reactions online.
Tobey Macguire is trending because he is NOT in the new Spider-Man Far From Home trailer and people are pissed off about it. There are lots of classic villains though! I will say no more.
A lot of countries are trending with v's in the middle, for instance, Mexico v. Canada and Argentina v. Brazil. This is because World Cup qualifiers are on right now for the upcoming World Cup in Qatar. I don't want to give away scores so that's all I will say about that.
Staples Center is trending because the Los Angeles arena is changing its name to Crypto.com Arena. This will happen officially on Christmas day. The word is that Crypto.com has paid more than $700 million to rename the building.
"Tik-Tok class-action lawsuit settlement" is trending because the owner of TikTok has offered a $92 million settlement over a case that alleged that they violated user privacy laws. Anyone who has been a user since last year can claim a piece but if every user does, that gives us all about $1 whole dollar. The URL to join is https://www.tiktokdataprivacysettlement.com.
Share The Love
Become a friend of Morning Invest by sharing this newsletter with someone you love.
When you do, we don't just give you a pat on the back and say, "Well done old sport." We give you actual rewards that'll make everyone jealous.