| TOGETHER WITH | |
| --- | --- |
Happy Thursday.
Grover thanks you for taking five minutes out of your morning to learn a few things about the world. Grover also wanted to remind you about our new "Come on Man Vote" shirts in our store. Just click the picture to see more.
In Today's Newsletter:
Government shutdown
Subway's bread isn't really bread
Not homeschooling, road schooling
In Case You Missed It
credit: giphy
In Case You Missed It.
Coronavirus Update: Total confirmed U.S. cases as of 3 a.m. ET: 7,233,945 — Total deaths: 206,959 — Total recoveries: 2,840,688
Health: School-aged children now make up 10% of all U.S COVID-19 cases.
Sports: Steelers-Titans NFL game delayed after coronavirus outbreak.
CONFIRMING LOAN

Program

Rate

Change

APR

Change

30 year
2.93

%

0.11%
2.99

%

0.11%

15 year
2.67

%

0.06%

2.78

%

0.07%
The Lead: Government Stays Open
credit: nbc news
Good news! The government is not shutting down this week! President Trump signed a short-term spending bill on Thursday with no time to lose. The current funding expired an hour before he signed it.
The bill keeps the government running until December 11.
Stimulus?
Now on to that pandemic aid package. House Speaker Nancy Pelosi and Treasury Secretary Steven Mnuchin are still in talks to find an agreement, but Mnuchin said they are not there yet. Both had hoped for a vote this week, but that has been postponed.
Senate Majority Leader Mitch McConnell is not impressed with all this talking. "I think Secretary Mnuchin and the Speaker will continue to speak, but we are very, very far apart."
Sponsor: Fund & Grow
What if you could get 0% interest funding in order to buy your first investment property. Or new equipment for your business? You can!
Fund and Grow sets you up with business credit cards with 0% interest rates. The best part is that they work directly with the banks to get you the maximum amount of funding.
When I first started working with Fund and Grow they were able to get me $176,000 with 0% interest. I used that to buy three rental properties that each cash flow around $1,000 a month. This is a fantastic way to kick start your investing journey.
And the best part is you'll save $500 when you pre-qualify and watch the FREE webinar at this link right here.
California is usually first to do things
credit: LaTimes
California may be the first state to pay reparations to descendants of African slaves. The state has committed to studying and adapting proposals for this.
Assembly Bill 3121 had bipartisan support in California. It will create a task force of 9 members who will recommend appropriate remedies to the state legislature and determine who will be eligible for compensation.
Meanwhile, HR-40, the Federal proposed bill for reparations research, lingers. It also requests a commission to study reparations. Not necessarily do it, just stary by studying it. This bill was introduced decades ago but has never had enough votes to pass.
News By The Numbers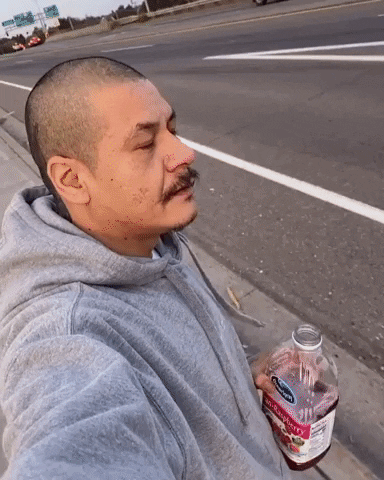 credit: Doggface208
88%. Fleetwood Mac's 1977 hit Dreams bumped 88% in downloads last week after being featured in a viral TikTok video of a man riding his skateboard on the open road, drinking juice, and generally enjoying life.
9,000. That is how many employees Shell expects to lay off by 2022 due to its low-carbon energy shift.
$15,000. That was the fine for Spanish tennis player Gerard Joseph Platero Rodriguez for courtsiding. This means that he was sending live scoring data to a third party for betting purposes. He has been banned from the sport for four years.
87 pounds. That is how much marijuana a man put in his suitcase and flew from San Francisco to Nashville. He almost made it too, but he was stopped by a drug-sniffing dog named Havoc in Tennessee.
Should we call it roadwork?
credit: wsj
Forget homeschooling. How about road schooling? That is, school in an RV on a cross-country family trip. RV rental company RVShare says that bookings have doubled from last year from families doing just that.
When the entire family can go virtual, why do it from the house? Some families have decided to pack up their books and laptops and take to the road to have a family experience. The only problem is access to data. WiFi doesn't come easily while driving through the great beyond.
Rwanda: A Covid Success or Civil Liberties Nightmare?
credit: wsj
Rwanda is a Covid success due to strict lockdown and high-tech measures. It is one of only 11 countries that the European Union considers a safe travel destination.
But at what cost?
Over 70,000 people have been arrested for virus-related infractions. More than 10,000 field workers roam towns and villages for contact tracing. Drones fly around towns playing public announcements about safety with cameras that capture images of anyone violating the rules prohibiting groups of five people or more.
In several public hospitals, doctors use robots to test patients and bring them results rather than risk exposure. The robots can even detect if patients are not wearing masks. Failure to wear a mask will earn you a $26 fine in Rwanda for the first offense, but a second offense can land you in jail for a year.
The China Takeover
credit: china observer
A new study finds that Chinese state-owned companies are investing in Europe and hiding the government's involvement. Since 2010, 40% of Chinese investments in Europe have Chinese state involvement, some disclosed and some not.
The European Union does not have an organization to regulate this. In the US, the Committee on Foreign Investments in the US, or Cfius, blocks acquisitions that deem a national security threat. The EU has put new rules in place that start on October 11 to flag these mergers and acquisitions.
Meanwhile, the EU has begun a lawsuit against the UK for not honoring parts of its Brexit agreement.
Share The Love
Become a friend of Morning Invest by sharing this newsletter with someone you love.
When you do, we don't just give you a pat on the back and say, "Well done old sport." We give you actual rewards that'll make everyone jealous.