| TOGETHER WITH | |
| --- | --- |
Happy Monday. In order to take your mind off coronavirus here are a few fun facts to kick off your week.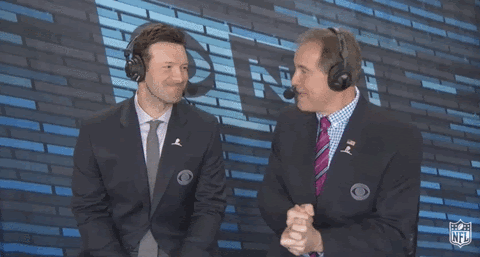 Tony Romo was a reasonably terrible quarterback. I say that as an Eagle's fan. But he's my favorite NFL announcer, by far. CBS agrees, and just rewarded Romo with the largest contract in television history. At $17 million per year that's more than he made in the NFL as a quarterback with the Dallas Cowboys. Good for him.
Billionaire Tom Steyer spent $3,373 per vote and you probably haven't heard of him. The California businessman went all in on the South Carolina primary and lost dramatically to Vice President Joe Biden. No matter how bad your week went, remember that Steyer spent 253 million dollars and may have run the worst campaign in U.S. presidential race history.
In Today's Newsletter
Trump gets FED up
Adults start living together to save on rent
Buy a Tuscan villa and farm for €1 Euro
CONFIRMING LOAN

Program

Rate

Change

APR

Change

30 year

3.81%

0.17%

3.87%

0.17%
15 year

3.36%

0.08%

3.48%

0.09%
The Lead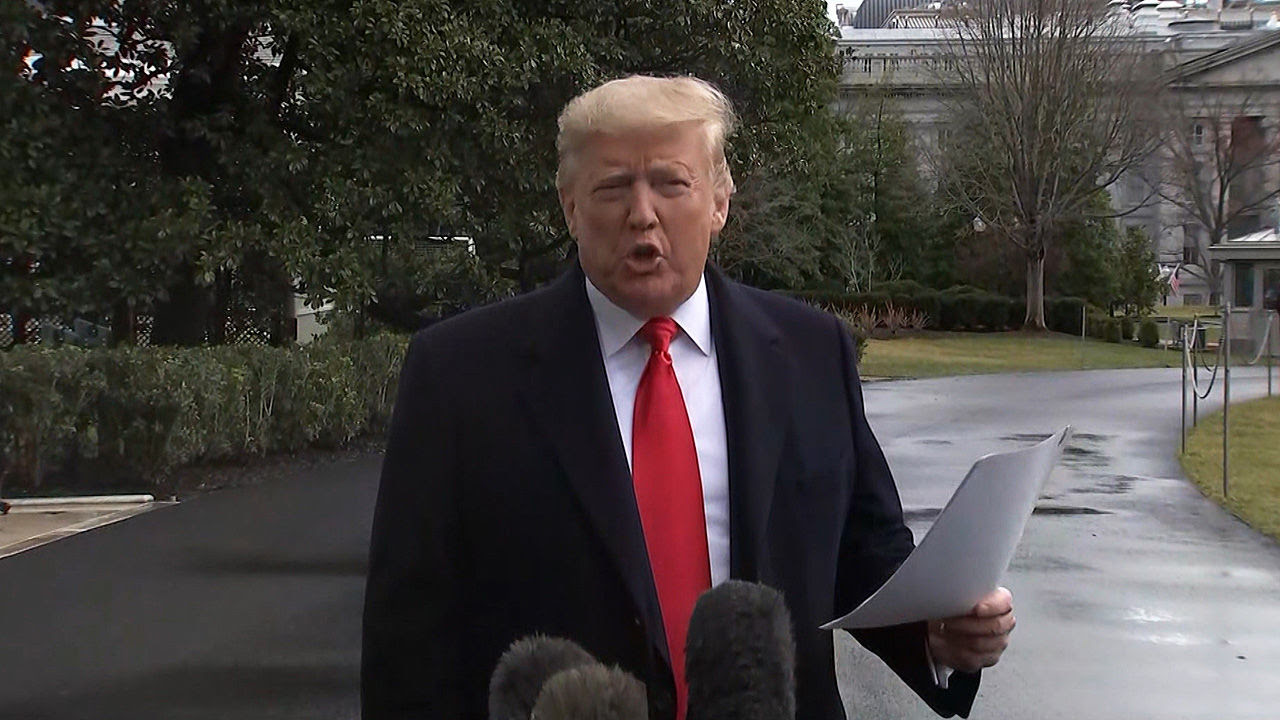 credit: getty
President Trump is desperate for a booming economy to tout during election season. Unfortunately, the stock market and The Federal Reserve are not cooperating to his liking. Amidst a historic stock market drop, the President criticized the Federal Reserve for refusing to lower interest rates amid concerns about the economic impact of the coronavirus.
"Our Fed should start being a leader," said our leader. "We should have the lowest interest rates. We don't have the lowest interest rates. Our Fed rate is higher. You look at Germany, you look at Japan, you look at other countries: many of them have negative rates and we are not put in that position because of our Fed."
Fighting Back
Still, Fed Chairman Jerome Powell will not be bullied. He said on Friday that the central bank will continue to monitor the coronavirus risk to our economy but pledged no action to pervert or stimulate any growth until more is known.
Meanwhile, the stock market experienced historic drops last week and investors cannot predict an end to this virus scare. So while no solution exists, world leaders will spew fighting words in press conferences. Helpful. Thanks.
Sponsor: Webull
So MANY of you took advantage of Webull's free stock offer on Friday that they're back today. To get two free stocks valued up to $250 you just need to open a free account. You don't ever need to do anything else!
It's free money even if you never do anything else with the account. But their app is amazing so you'll thank us later.
That's the power of Webull. Webull is all about transparency and that's why we love them. They can't stand hidden fees and BS. They don't charge commissions and they have no deposit minimums. Just sign up for their ZERO commission trade account and get started.
You'll get two free stocks valued up to $250 when you click here.
New York Landlords Under The Microscope
credit: work4youlaw.com
The State of New York is cracking down on lead paint violations. The state Attorney General has filed a lawsuit against a property manager for noncompliance with lead-paint regulations.
The suit alleges that Chestnut Holdings failed to identify which apartments house children under six years of age. A representative for the management company refutes this, saying that the company always remediates lead conditions when they become aware of them.
This lawsuit is the first filed under the 2004 New York City Childhood Lead Poisoning Prevention Act. The Attorney General admits that she does not know of any children who were harmed by this case but that the state is not going to wait for that to happen while managers are non-compliant.
The city has issued nearly 500 violations to owners since conducting a city-wide audit in December. Chestnut Holdings could face fines up to $10,000 per violation if the town is successful in this case.
Let this be a lesson to investors far and wide: comply with state laws to the best of your ability, and when an inspector comes knocking, keep your proof of compliance and paperwork in order and don't piss them off. They can make your life oh-so-miserable.
There's bingo tonight in the common room
credit: giphy
The cowork economy has come to apartment living so stock up on Post-It notes to tell your roommates not to eat your leftovers, just like your college days!
Communal living is a lot like a college dorm, only for adults. Residents have private sleeping areas but communal kitchens and work areas. This has become an increasingly popular living option in big cities such as New York where rents are skyrocketing.
Downward Dog
Unlike college dorms, these are typically nicer solutions for the transitory adult whose earning potential has yet to peak. Some even offer towel service, streaming TV services like Netflix and Hulu, and yoga classes from fellow residents. They also offer shorter-term leases at greatly reduced costs.
This is great if you consider the waste that could be reduced by not every single person maintaining a fully-stocked kitchen. It is not so great when you think about the mix of personalities trying to share refrigerator space or artisanal olive oil in a pantry.
Under A Tuscan Sun
overlooking San Gimignano, Tuscany credit: jonoka82
If your dream is to live under the Tuscan sun, you're in luck because it is a buyers market in the Northern Italian region.
Coronavirus scares are not helping of course but this region has been experiencing a depressed housing market since way before we knew anything of coronavirus.
If you travel in Tuscany, you will hear stories of €1 villas for sale in the countryside and six-figure homes with sales prices slashed repeatedly to entice buyers. Real estate experts attribute this to Brexit's pressure on British buyers, a depressed job market in rural areas, and now of course coronavirus.
To entice buyers, sellers have come up with a few creative solutions such as allowing buyers to pay in installments.
Another option that is starting to take hold is called fractional ownership. A group of people split up the price tag and purchase jointly through a limited company. They then agree to share use of the property throughout the year.
Another solution is the private auction, also growing in popularity in Italy where prospective buyers must pay a refundable deposit of €100,000 before they can place a bid.
Meanwhile, nearby in Milan, the housing market is booming. We wrote about that last week. So it is not a general depression in Northern Italy. Just the rural parts we romanticize in American films.
News By The Numbers
38% and 61%. The Dow is up 38% since Trump's election but that's down from its 61% increase overall. In just 16 days it's fallen from an all-time high.
90%. That's the percentage of customers cafe and restaurant owners in Milan, Italy say they've lost since the coronavirus outbreak. Reports say there's a psychosis in Milan with people staying indoors. Team Morning Invest was in Milan this weekend and can confirm empty streets and cafes.
1,200. That's how many jobs GM is adding to its Michigan plants. That's great news for investors in the Detroit metro area as GM ramps up production of its crossovers and Cadillacs.
Share The Love
Become a friend of Morning Invest by sharing this newsletter with someone you love.