| TOGETHER WITH | |
| --- | --- |
Happy Tuesday.
The T.Rex at the Natural History Museum has an ugly Christmas sweater. You can buy a matching one in the gift shop.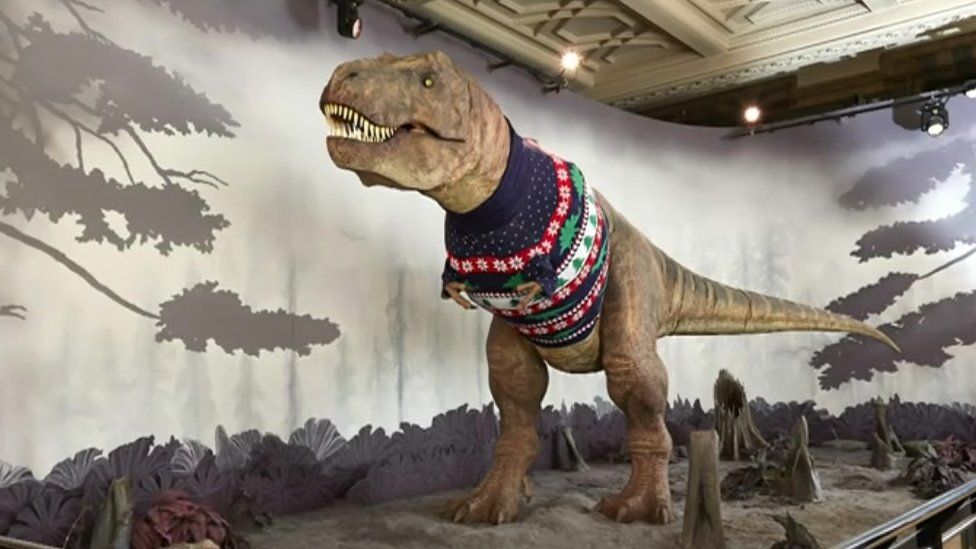 In Case You Missed It.
🌋 At least 22 people were killed and thousands more evacuated from a volcano eruption in Indonesia.
⛷ The U.S. announced that it would not send diplomats to the Olympics in Beijing to protest human rights abuses in China. The country will send athletes to compete in the games however.
🐟 Newly proposed legislation in New Jersey would give animals the right to a court-appointed lawyer.
🌮 Jack in the Box is purchasing Del Taco for $575 million.
🎤 Netflix announced a comedy festival called "Netflix is a Joke." Dave Chappelle will indeed be performing alongside Amy Schumer, Jerry Seinfeld, Tina Fey, David Letterman and more.
🗺 The U.S. Department of Justice has sued the state of Texas (yes again) over what it claims are discriminatory voting maps.
Coronavirus Update: 🗣 Total confirmed global cases as of 11:30 a.m. ET on Monday: 266,041,035 — Total deaths: 5,259,026 — Total vaccine doses administered: 8,202,869,195
| | | | |
| --- | --- | --- | --- |
| | Bitcoin | $51,249.43 | |
| | | | |
| --- | --- | --- | --- |
| | Ethereum | $4,392.40 | |
| | | | |
| --- | --- | --- | --- |
| | Shiba Inu | $0.00003787 | |
| | | | |
| --- | --- | --- | --- |
| | Dow | 35,227.03 | |
| | | | |
| --- | --- | --- | --- |
| | S&P | 4,591.67 | |
| | | | |
| --- | --- | --- | --- |
| | Nasdaq | 15,225.15 | |
*Stock data as of market close, cryptocurrency data as of 5:00 am ET.
Markets: This morning a basket of tech stocks are bouncing in the pre-market with Intel and Nvidia leading the charge. Bitcoin stabilized above its 20-day average two days after its 20% plummet. China real estate giant Evergrande Group's stocks and bonds both fell to historically low levels, as the Chinese government stepped up its involvement in the company's management.
Today's Live Show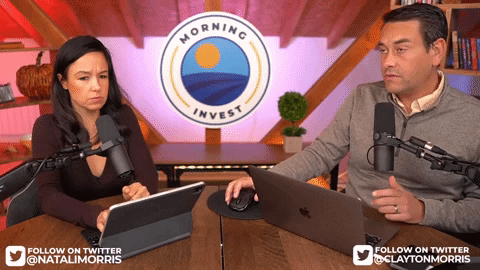 JOIN US AT 9AM EASTERN TIME
On today's live show we're deep diving this new propoganda from the military around a drone army. We're analyzing the media's response to the Ghislaine Maxwell trial. And Elon Musk attacks the Build Back Better stimulus and says we can't afford it. Join us at 9AM Eastern right here.
Lead: Kamikaze Drones and The Future of War credit: nbc
Your tax dollars are hard at work building kamikaze drones for the military. This is how it's done now.
The military gave its first public demonstration of the Switchblade 300, a small drone with carbon wings that can launch itself at its target and explode in a fireball. According to NBC News, "these unmanned aircraft don't fire missiles – they are missiles." And they are a lot cheaper than the Hellfire missiles the military has been using. Those cost $150,000 apiece. The kamikaze drones are a bargain at $6,000 apiece.
The drones weigh about 5 pounds and can fly up to seven miles to hit a target. The smaller version has the capacity to kill people and the larger has the capacity to destroy an armored vehicle. It has a camera to make sure that the operator hits the correct target but the military says that best practice is to use it in conjunction with a surveillance drone.
In The Blink Of An Eye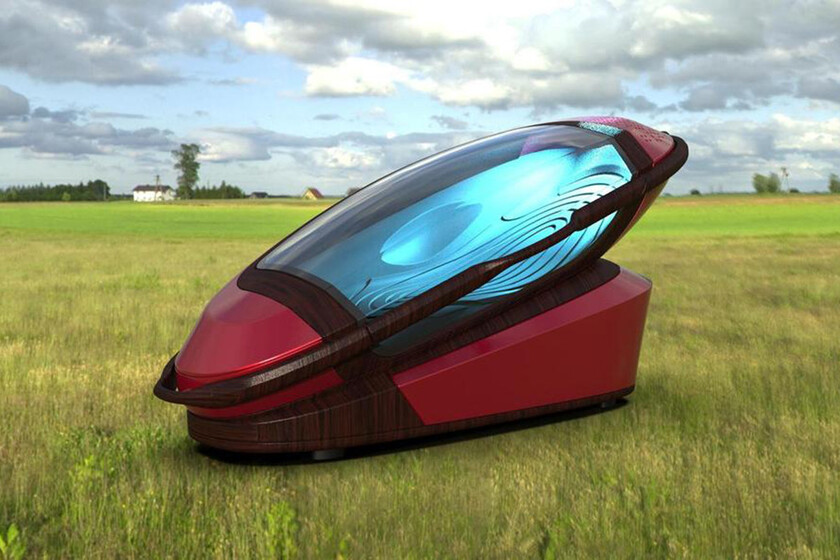 credit: plu7.com
Meet the Sarco, a suicide pod that lets patients activate the machine by blinking. It recently passed a legal review in Switzerland.
Assisted suicide is legal in Switzerland, but this method is new. Sarco is short for "sarcophagus." The pod releases a gas that puts the occupant into a deep coma within two to five minutes and then lowers oxygen levels so the person dies through hypoxia "relatively" peacefully and painlessly. It is meant to be mobile so it can come to a patients' home and double as a coffin after the procedure.
Opponents say that it glorifies assisted suicide because it is so futuristic and cool-looking. So far, the Sarco is in prototype.
Sponsor: Outlet Finance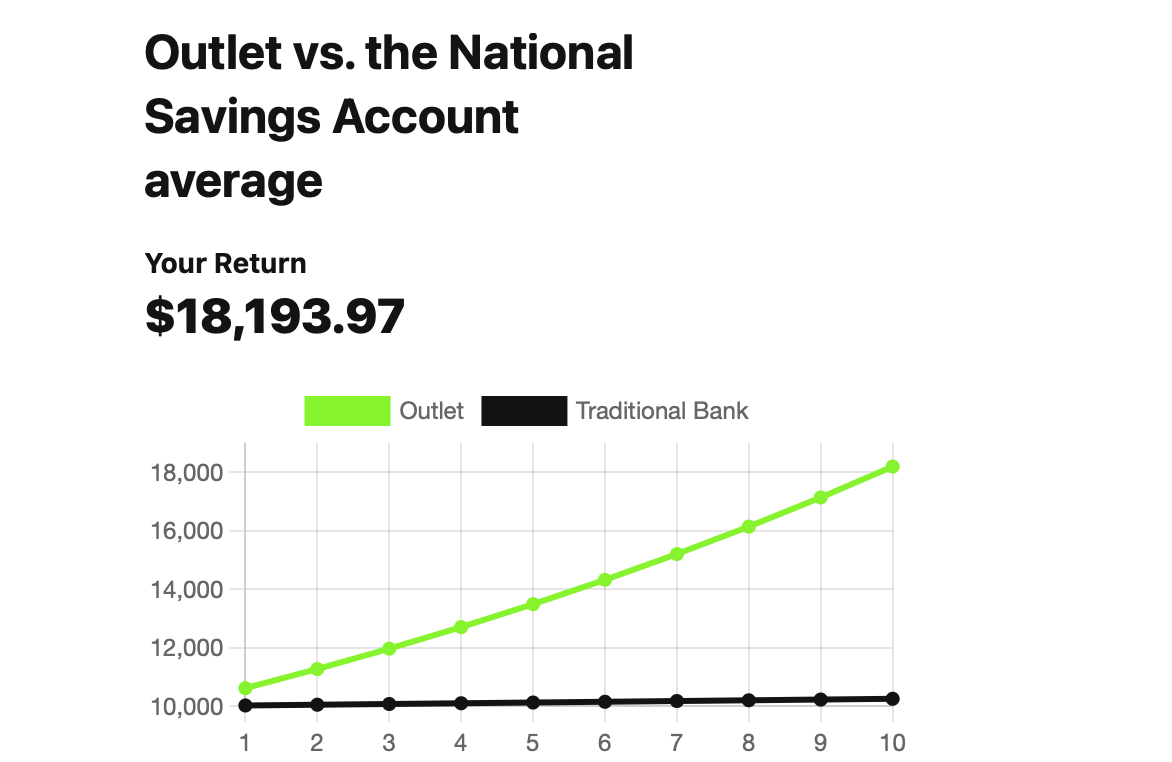 With the government printing money like it's going out of style and the U.S. dollar dropping every day, what if you could get a 9% interest return on the money in your savings account? You'd probably just laugh and say that's not possible. Enter our friends over at Outlet. They have an amazing savings account alternative with a 9% interest rate right now! Outlet is unique because your savings are backed by Ethereum, a cryptocurrency that trades at a much higher rate than anything you'd get in a local bank.
And the best part is you'll get free money in your account if you sign up for free right here with our special link. You can open an account with any amount of money you want. I started mine for only $100.
To take advantage of this amazing interest rate and get free money deposited in your account, sign up here for Outlet.
YouTube's Miserable Copyright System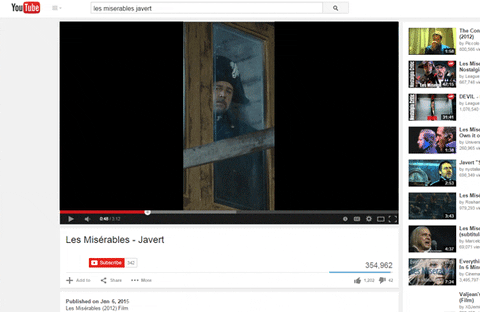 credit: giphy
A new report from YouTube shows that millions of videos are hit with bogus copyright claims. The company says that it overturns 60% of those claims when channel owners challenge them.
The report showed that 729 million videos were hit with copyright claims this year between January and June. Of those, 2.2 million were later overturned.
YouTube has been accused of blocking videos for political reasons and using draconian measures against creators. The platform says that it will publish this Copyright Transparency Report annually from here on out to make it clear how they flag videos. There does not seem to be any changes to the appeal process, however, which can cost creators time and money if their videos are erroneously flagged.
News By The Numbers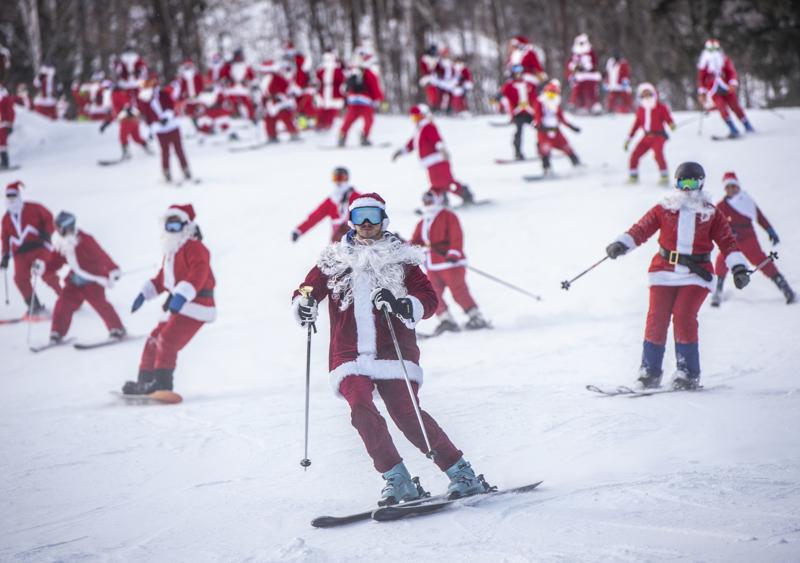 credit: ap
230. That is how many skiing Santas hit the slopes in Maine last weekend to raise money for a local charity.
17. That is how many passengers on a recent Norwegian Cruise had Covid when the boat docked in New Orleans. Buffet line, anyone?
80. That is how many years ago the attack on Pearl Harbor was. The U.S. marked the anniversary with a ceremony on Monday to honor the 58 servicemen who died aboard the USS Utah; the first ship hit in the attack.
900. That is how many people got fired all at once in a Zoom call at a mortgage company.
230,000 pounds. That is how much ham and pepperoni have been recalled due to listeria contamination. Check your refrigerator for products with the number EST. M10125 and do not eat them!
Not Bad If You're Rich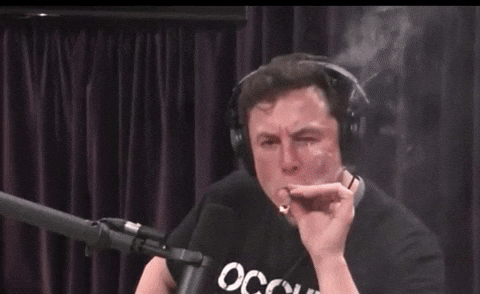 credit: giphy
Here is a round-up of the indirect effects of the pandemic:
A new survey shows that Generation Z, young people aged 13 to 24 years old, report that the pandemic has made it hard for them to pursue their education and career. They are also the generation most likely to feel hindered in their friendships, romantic relationships and feel the most challenged to maintain good mental health. Other generations report these things too but not with such high incidence.
Meanwhile in the U.K., hospitals have had to put off more than 13,000 operations in the last two months due to Covid surges. That is 13,000 people who might have needed transplants, bypasses, vital hip replacements are left without a plan. The number of people waiting for "non-urgent" care in England peaked last month at 5.83 million, a trend that undoubtedly extends beyond England.
Meanwhile, it isn't all bad if you're super-rich. The World Inequality Report shows that billionaires collectively own 3.5% of global wealth, up from 2% in 2020. Alright for some!
What's Trending?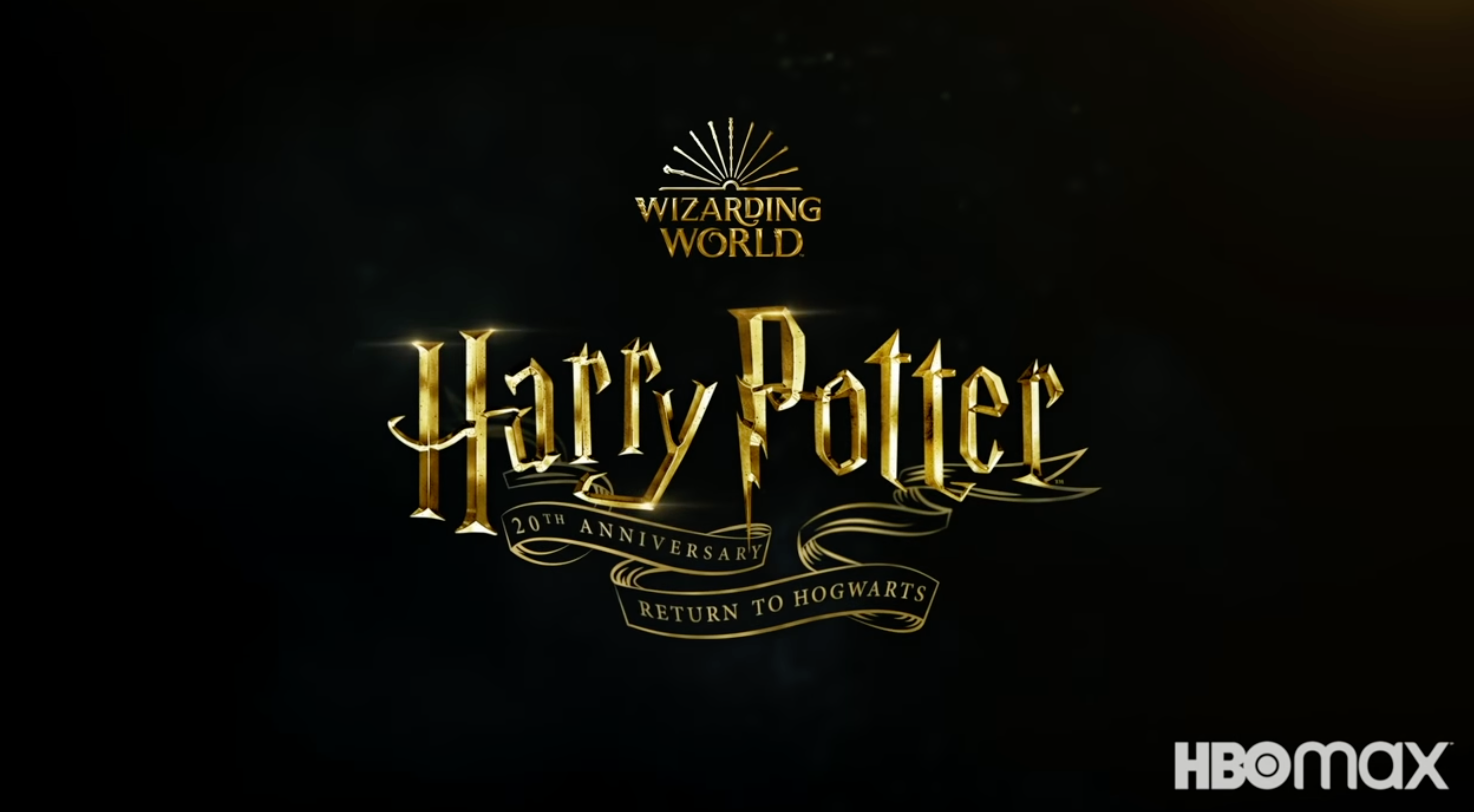 credit: youtube
Harry Potter Reunion is trending because HBO Max released a teaser trailer for a New Year's Day special event to honor the 20th anniversary of the first movie.
Olivia is trending because pop singer Olivia Rodrigo announced dates for a concert tour called the Sour Tour.
Jennifer Lawrence is trending because she hit the red carpet looking very pregnant and everyone was gushing about how lovely she looks with her baby bump.
Google Doodle was trending because the homepage of Google honored the history of pizza on Monday. It was an interactive Doodle that let you slice up a virtual pizza to honor the day in 2017 when UNESCO honored the culinary art of Neapolitan "Pizzaiuolo."
Share The Love
Become a friend of Morning Invest by sharing this newsletter with someone you love.
When you do, we don't just give you a pat on the back and say, "Well done old sport." We give you actual rewards that'll make everyone jealous.