TOGETHER

WITH
Happy Thursday. It's April Fools' Day and we have no pranks for you, dear reader, but we do have a history lesson about this "holiday" so you can respond to your friends' antics with a factoid! You're welcome!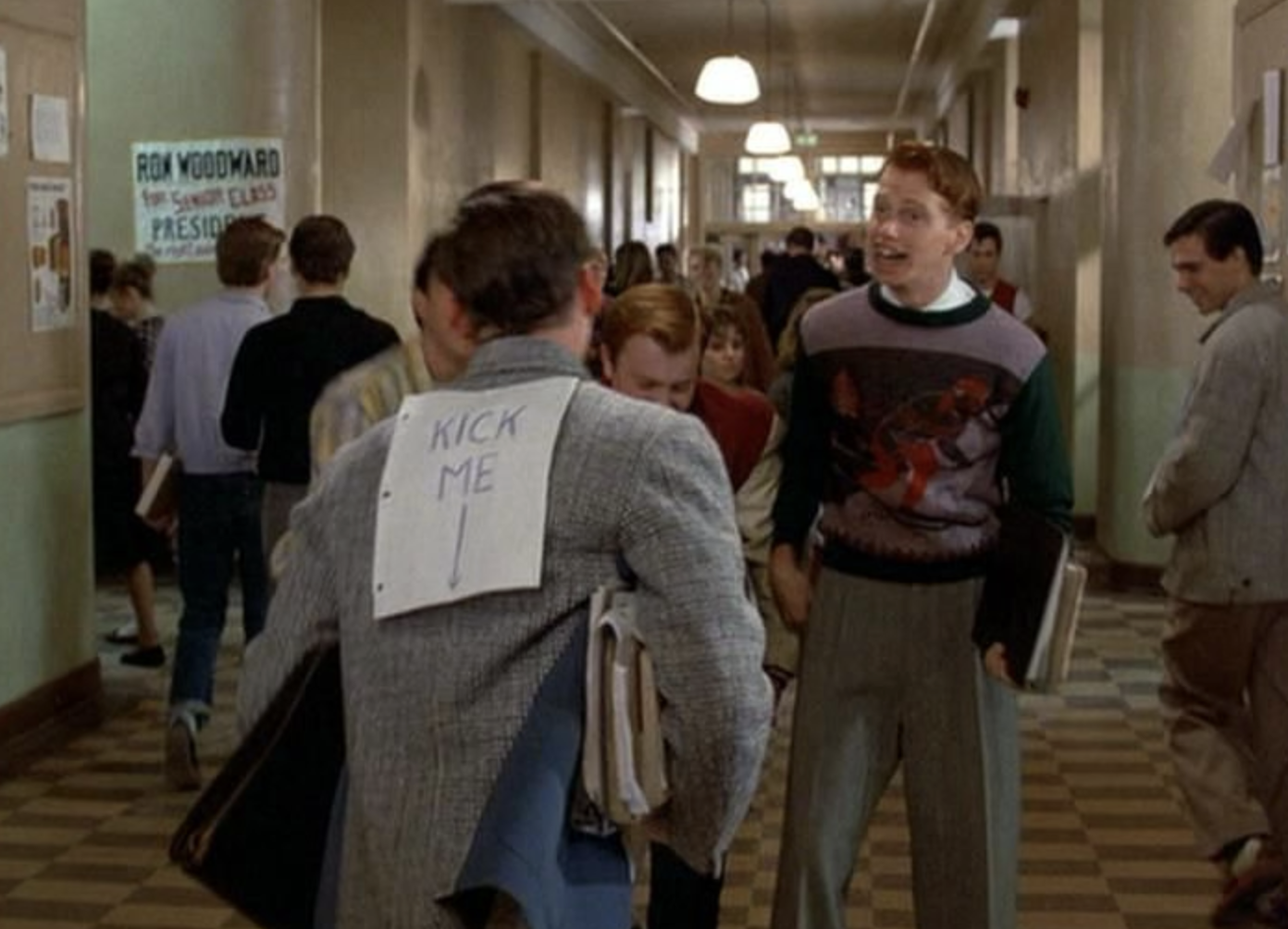 credit: morninginvest
In Case You Missed 
Supreme Court Justices pushed the NCAA on its rules against benefits for athletes on the first day of hearings.
Imprisoned Russian politician Alexei Navalny is on a hunger strike to protest his treatment in a Russian prison.
Patients in Canada have been diagnosed with a brain illness that resembles mad cow disease. Doctors don't know how it happened.
The Biden dogs really do not like the White House! After several biting incidents, the dogs have also done a doggie doo outside the Diplomatic Reception Room.
Facebook will now give you the power to limit who can comment on your posts and prioritize what goes in your feed. No haters allowed!
Coronavirus Update: 
Total confirmed cases as of 6:15 p.m. ET on Wednesday: 30,452,058 — Total deaths: 551,863 — Total tests: 391,114,976
Today's Live Show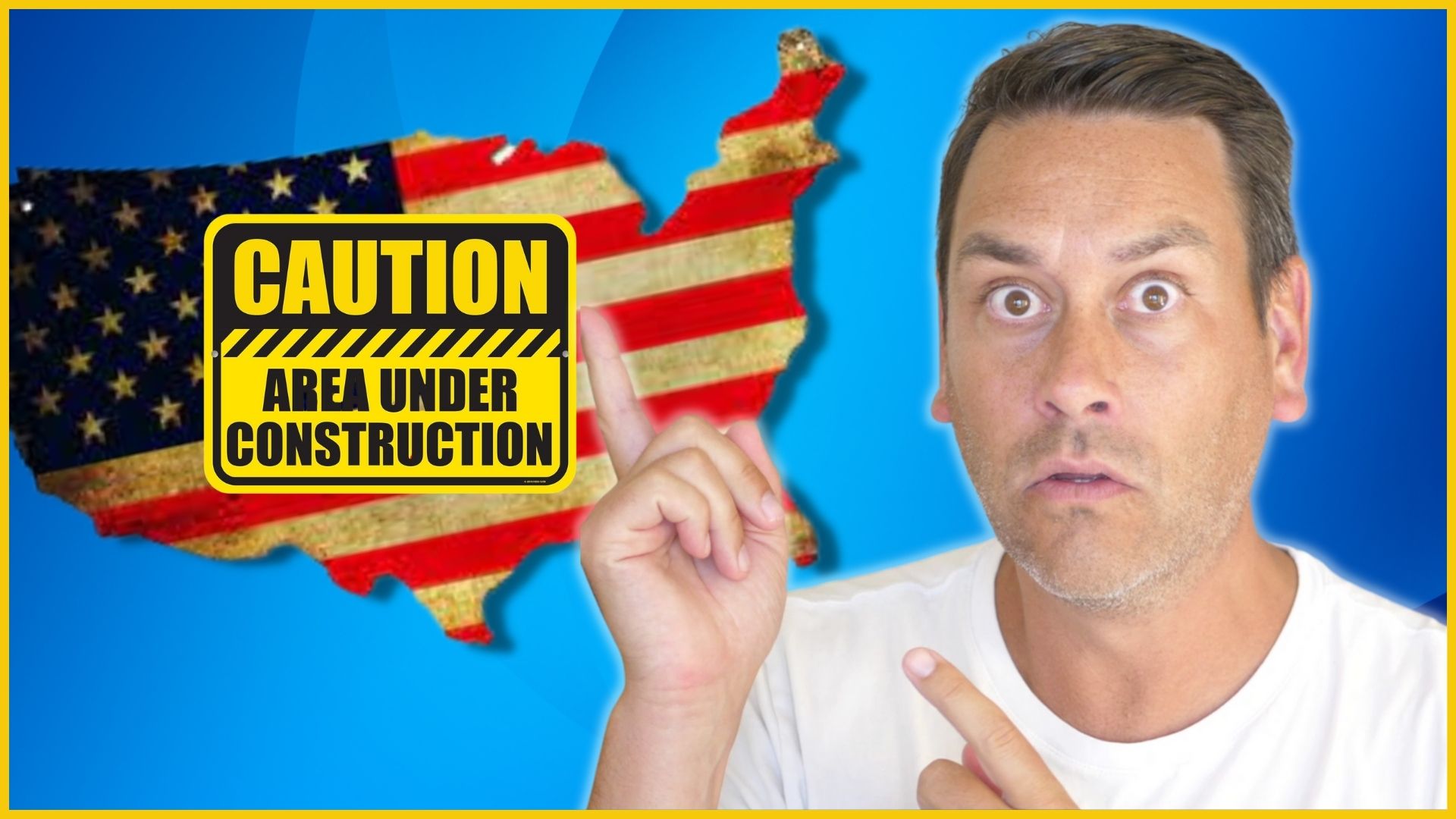 REBUILDING AMERICA: BIDEN'S MASSIVE STIMULUS ANNOUNCED
Join us on today's live morning show. I'll be analyzing President Biden's massive infrastructure announcement as we are learning some new details this morning. Plus progressives push Biden on a Green New Deal. Click here to RSVP and I'll see you at 9 AM Eastern.
CONFORMING LOAN

Program

Rate

Change

APR

Change

30 year
2.92

%

 

0.03%

2.98%

 

0.03%

15 year
2.19

%

 0.05%

2.29

%

 0.06%
The Lead: Rebuilding America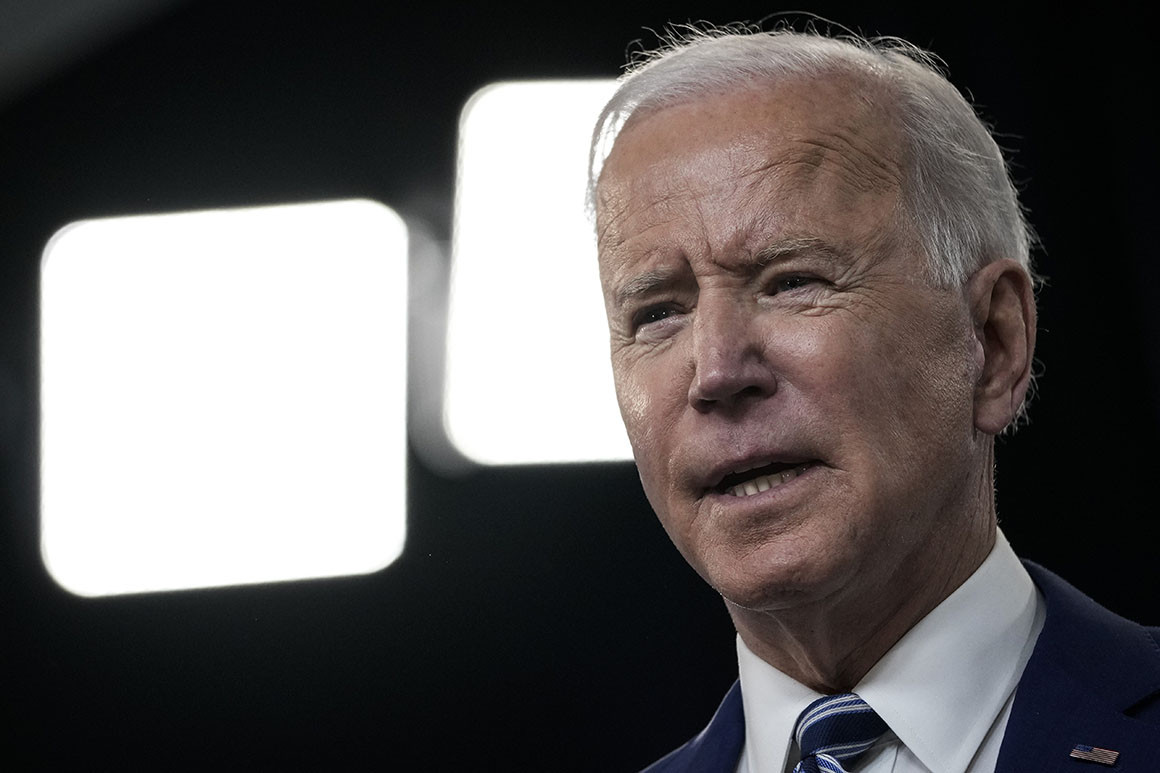 credit: getty
President Biden announced his infrastructure plan on Wednesday. It comes with a price tag of $2.3 trillion.
This is a full remodel-type job. Not just fixing a leaky faucet in the bathroom.
Biden wants to build out the country's roads, bridges, schools, electric vehicle infrastructure, and broadband access. He also wants to put more money into research and development to keep the country from falling so far behind again.
How it works
The $2.3 trillion would be paid out over 8 years of investment but take 15 years to pay off. And how will it be paid? By raising corporate taxes, just as the President has warned to do all along.
The President proposed raising the corporate tax rate from 21% to 28% and increase taxes on companies earning money from other countries. This is a big eraser on the tax cut that former President Trump instated in 2017. The President said that he is open to adding to the plan's price tag "as long as [the ideas] don't impose any tax increase on people making less than $400,000."
The President calls this a "once-in-a-generation investment in America."
Democrats can champion this all they want but Republicans are not likely to join in the enthusiasm. It is unlikely they will vote to raise the corporate tax rate or sign off on so much spending when federal debt is at such high levels. Without Republican support, the President and his team will once again explore going around them as he did with the recent Covid relief package.
Sponsor: Public.com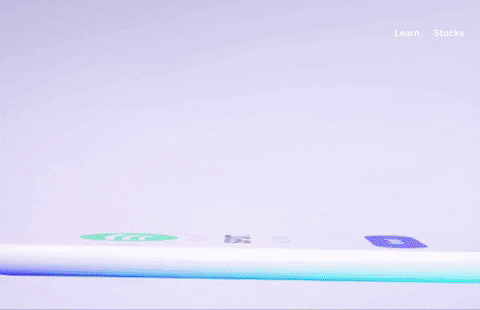 Come on over and follow me on Public! One of my favorite new trading apps that acts as a social network. For instance, this morning I bought a green energy stock and it posts that info right in the feed so you can see what trades I'm making. It's one of my new favorite apps.
Public is very different from other trading apps because it's built like a social network to help you learn about trading. Sure you can buy and sell in the app but the education component is ASTOUNDING. It's a great way for new investors to learn from people who've been doing it for a while. And there's nothing to be embarrassed about as the community is SUPER nice and helpful. So even if you're a newbie you'll be welcomed with open arms by the community.
But maybe this is the BEST part. When you sign up for your FREE account with our link you'll get a slice of a premium stock like Apple. And you can start investing with as little as $1. So get started today and tell me what you think of Public. Sign up right here and get your FREE stock. Click here: Public.com
Yer Bum's Oot The Windae!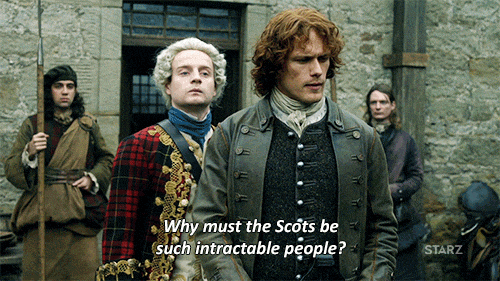 credit: giphy
April Fools' Day used to be taken so seriously in Scotland that it was a two-day event. Be thankful that it's now only one day!
On Day 1, people were sent on pointless errands. This was called "hunting the gowk." A gowk is a cuckoo bird. Day 2 was called Tailie Day, which involved pranks on other people's butts. You know, like "kick me" signs. Pretty sure the cancel culture has ruled out Tailie Day.
The Scots may have leveled up this holiday but they did not pioneer it. It is said to go back to the Ancient Roman festival of Hilaria, which was a celebration of spring where people dressed in disguises that were often mocking or silly in nature.
Other historians say that it is linked to the change from the Julian calendar to the Gregorian calendar when the new year began on April 1. People who did not get the memo were mocked and called April fish.
So now you've got the heads up that it's April Fools Day and a little background so you are fool-proof. No April fish for you!
We Accept Cash, Card, and Crypto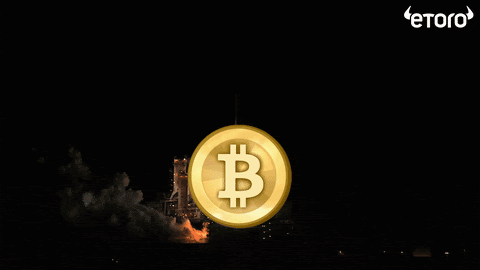 credit: giphy
PayPal will now allow users to pay with cryptocurrency through their PayPal accounts. This means that if you hold bitcoin or another type of digital currency, you can convert it into a fiat currency and buy something with it.
"This is the first time you can seamlessly use cryptocurrencies in the same way as a credit card or a debit card inside your PayPal wallet," said PayPal CEO and president Dan Schulman. "We think it is a transitional point where cryptocurrencies move from being predominantly an asset class that you buy, hold and or sell to now becoming a legitimate funding source to make transactions in the real world at millions of merchants."
The debate over cryptocurrency is whether it is a better currency or better investment. As a currency, it is not very efficient. Bitcoin can only handle about 4 transactions per second, compared to the 11,000 transactions per second that Visa can process. It also takes a lot of computing power to create and transact cryptocurrency. In fact, some say that the "mining work required to verify a single Bitcoin transaction uses enough electricity to power an average American household for 22 days, generates the same carbon footprint as over 750,000 Visa transactions, and generates two golf balls' worth of e-waste."
But investors like cryptocurrency as a wealth preservation tool because it is decentralized and far safer than government-based currencies. So it stands to reason that they will want a way to spend it as they accumulate it at increasing rates since the pandemic.
I talk daily about investing on my Clayton Morris YouTube channel right here if you want to follow along and learn how to invest in crypto.
News By The Numbers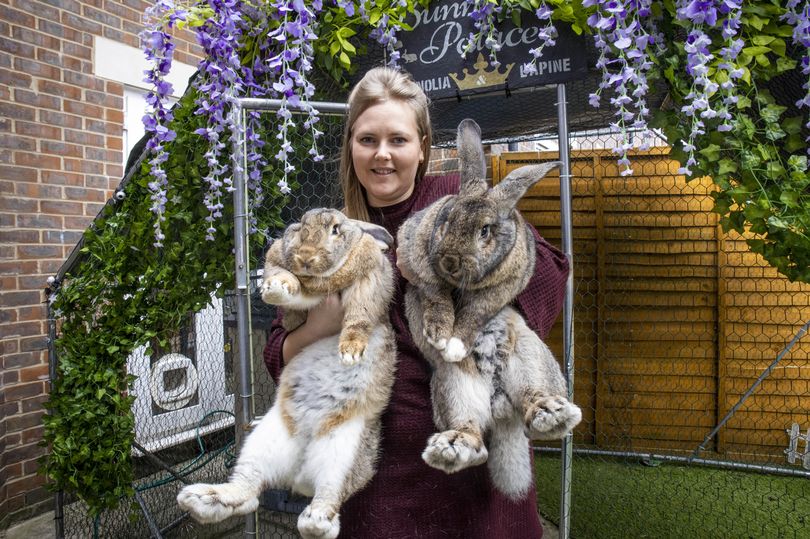 credit: swns
14 pounds. That is the weight of a woman's pet rabbits. Turns out they are Continental Giants and they could continue to grow to 24 pounds, bigger than most cats! Their teeth never stop growing and the woman says that they have chewed through all of her iPhone cables and power cords.
$21.9 billion. That is how much the U.S. Army will pay Microsoft to build custom augmented-reality headsets to train soldiers. Reminder: we already spend $750 billion dollars a year on this stuff.
61%. That is President Biden's current approval rating, according to a poll from the Associated Press NORC Center for Public Affairs.
61.5 years. That is how long it will take women in North America to achieve equal pay to male counterparts, according to the World Economic Forum's Global Gender Gap Report.
America's Drinking Water Gets a Failing Grade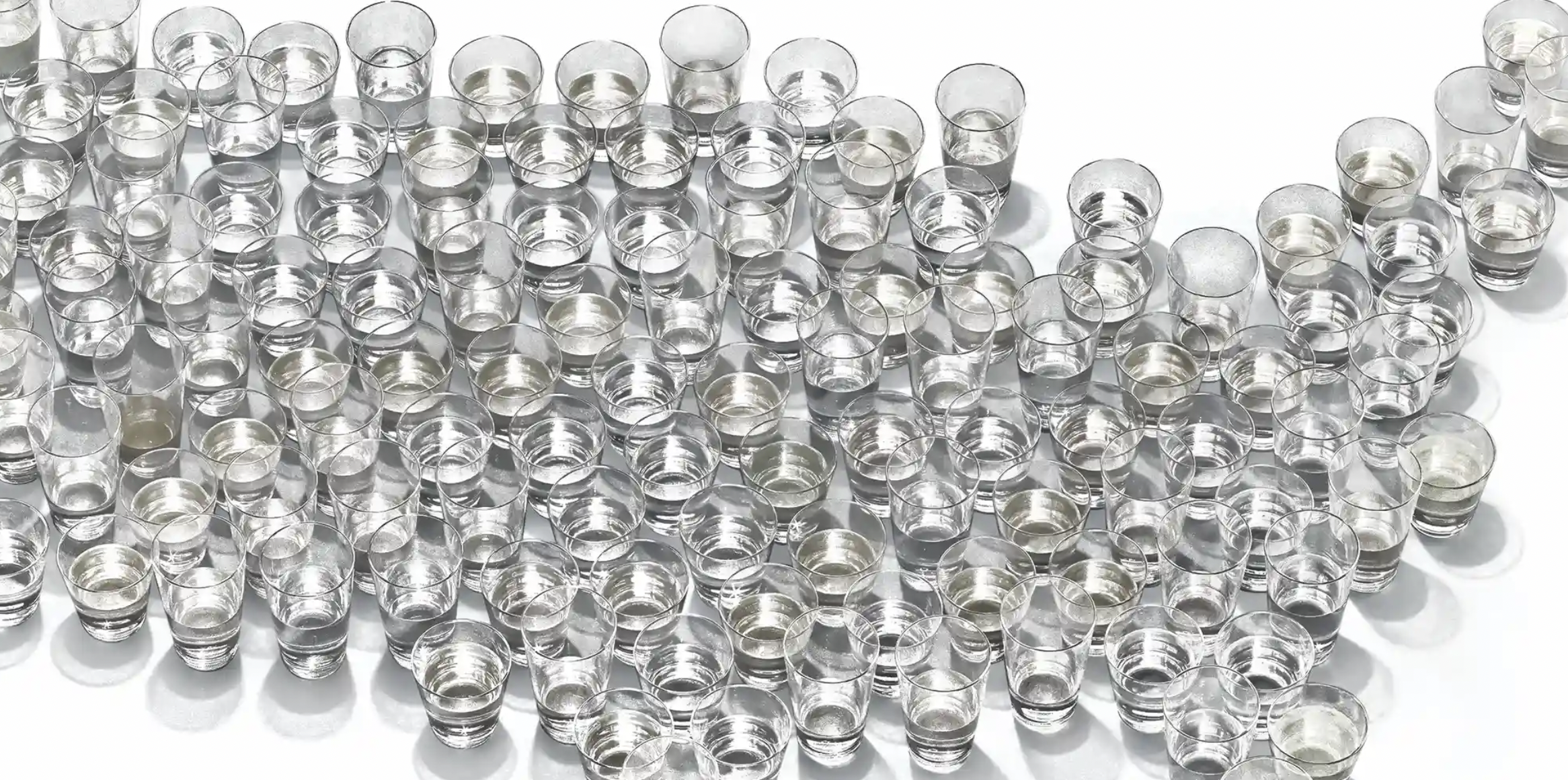 credit: guardian
Consumer Reports and the Guardian conducted a 9-month investigation into U.S. drinking water. They found that 118 of the 120 samples collected had concerning levels of PFAS and detectable amounts of lead.
PFAS is per- and polyfluoroalkyl substances – things you do not want to be drinking. They have been linked to many undesirable outcomes such as cancer and learning disabilities. While nearly all the samples had some trace amounts of these chemicals, 35% had potentially toxic levels. Approximately 8% of the samples had arsenic.
These chemicals can get into public water through old pipes and home plumbing fixtures. They are more likely to be found in low-income neighborhoods.
Another Gender Reveal Goes South credit: the sun
Enough with the gender reveal parties already! One couple chartered a plane to reveal the gender of their baby. The pilots died when the flight went wrong and plunged into the sea.
The pilots did deliver the "It's a girl" message to the guests who were at a party aboard a boat. As the plane begins to nosedive, one insensitive guest says "It's all good as long as it doesn't end up crashing into us."
Imagine this omen on your unborn baby. These stunts just get stupider and stupider. Guess what is a safer way to reveal the gender of a baby? Speaking it out loud or birthing them into the world!
Share The Love
Become a friend of Morning Invest by sharing this newsletter with someone you love.
When you do give you actual rewards that'll make everyone jealous.