| TOGETHER WITH | |
| --- | --- |
Happy Tuesday. Flying motorcycles are a thing now and they do not require a pilot's license to operate. What could go wrong?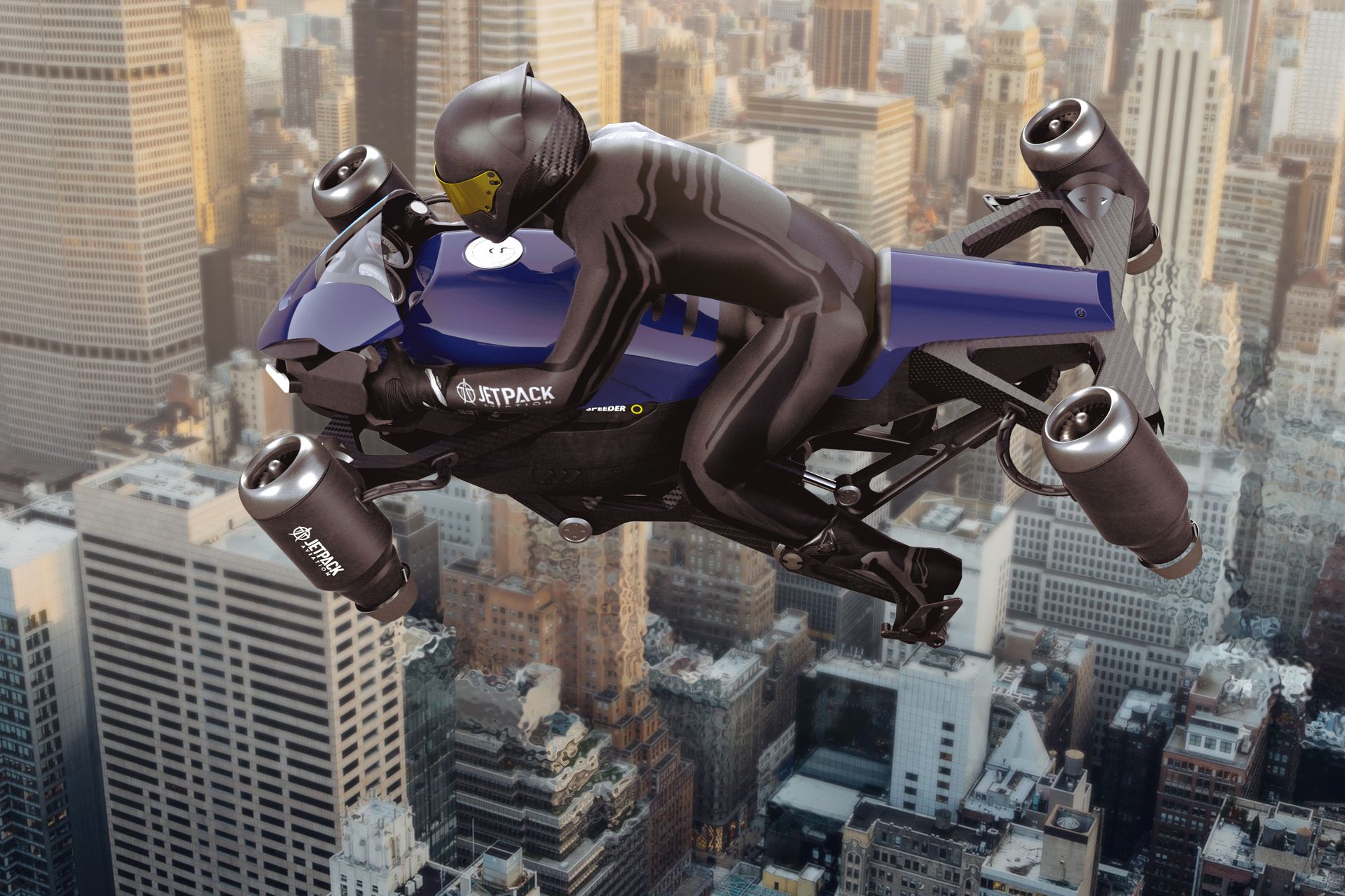 credit: jetpack aviation
In Case You Missed It.
🍃 The Washington Post has found that many countries significantly underreport their greenhouse gas emissions to the United Nations.
🇷🇺 Europe is worried that Russia is not delivering enough gas to the continent for the winter, as promised by Vladimir Putin.
🚨 Philadelphia is now the first U.S. city to ban police from stopping drivers for "low-level" traffic violations.
🤦🏻‍♂️ Trading app Robinhood announced a security breach that exposed the data of 7 million users or ⅓ of its user base.
⚡️General Electric announced this morning it's breaking up. GE will form three separate new companies ranging from healthcare to energy. The stock surged in pre-market.
Coronavirus Update: 😷 Total confirmed U.S. cases as of 12:00 p.m. ET on Monday: 46,488,429 — Total deaths: 754,431
| | | | |
| --- | --- | --- | --- |
| | Bitcoin | $67,617.38 | |
| | | | |
| --- | --- | --- | --- |
| | Ethereum | $4,780.40 | |
| | | | |
| --- | --- | --- | --- |
| | Cardano | $2.30 | |
| | | | |
| --- | --- | --- | --- |
| | Dow | 36,432.22 | |
| | | | |
| --- | --- | --- | --- |
| | S&P | 4,701.70 | |
| | | | |
| --- | --- | --- | --- |
| | Nasdaq | 15,982.36 | |
*Stock data as of market close, cryptocurrency data as of 5:00 am ET.
Markets: Bitcoin and ethereum notched all-time highs as the total market cap for cryptocurrencies hit $3 trillion.
CONFORMING LOAN

Program

Rate

Change

APR

Change

30 year
2.81

%

0.01%

2.87%

0.01%

15 year

2.12%

0.02%

2.24

%

0.03%
The Lead: What's In Your Wallet?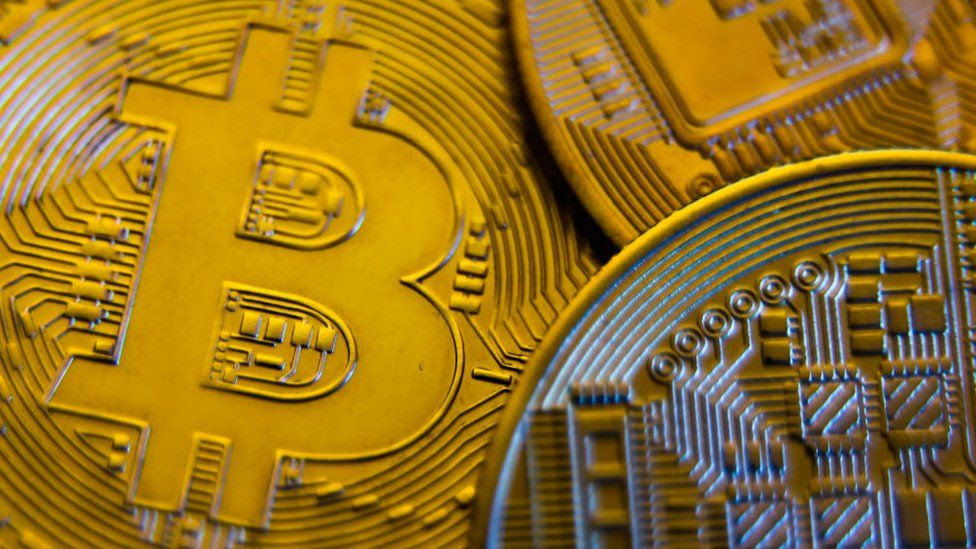 credit: istock
The European Central Bank is not dragging its feet about digital currency. The group says that it expects digital currencies to become legal tender soon.
Russian banks agree that they too see this writing on the wall. Russian central bank Governor Elvira Nabiullina says that the country is prepping for what she hopes will be a "seamless conversion between forms of money."
None of this means that countries will adopt bitcoin or other existing cryptocurrencies. It means that they would issue their own currency in digital form in addition to physical form. Although the reality is that most currency is already in digital form but not traded on blockchains.
The United States has hinted that it is willing to do something similar but the country is not keen on giving up the power to print or issue itself more money on its own whims. Likely it will watch what other central banks do and follow but not lead the way in digital currency adoption.
China's Target Practice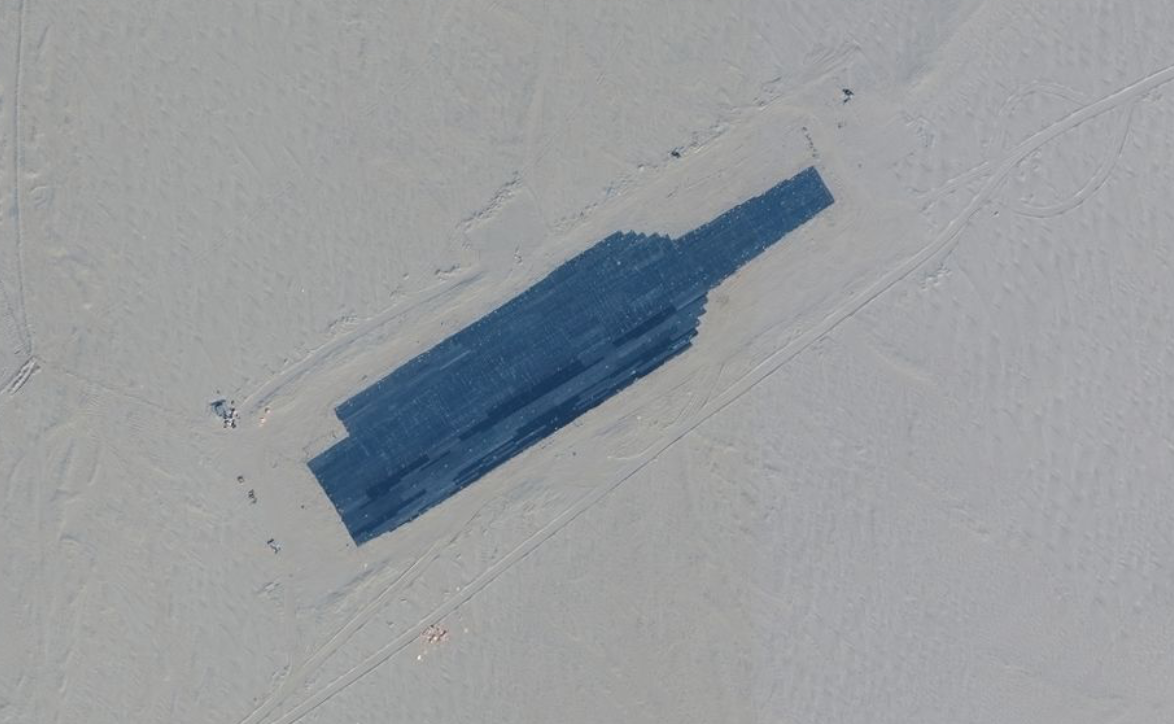 credit: reuters
Should we be worried that China is conducting missile practice on mockups of United States Navy ships?
Satellite images show that this is happening. U.S. intelligence confirms that the vessels that China is using for target practice are exactly like the ones that are currently in use.
The U.S. and China are not best friends right now due to disagreements over Taiwan and the South China Sea but it's never a good feeling when you know your acquaintance has put your photo on their dartboard.
Sponsor: MANSCAPED™
We've got the perfect holiday gift. Meet Manscaped. This awesome company will change your grooming life. Seriously.
Manscaped just rolled out their new Performance Package which is the best below-the-waist grooming package you'll ever need. Inside you'll find their new Lawn Mower, love the name, which is a SkinSafe trimmer to reduce nicks to your two best friends.
When you order the Performance Package you'll get a free travel bag and a pair of their super comfortable anti-chafing boxer briefs.
Get 20% and free shipping by using our coupon code INVEST when you visit Manscaped.com. Your family jewels will thank you.
Who Are You Calling Fat?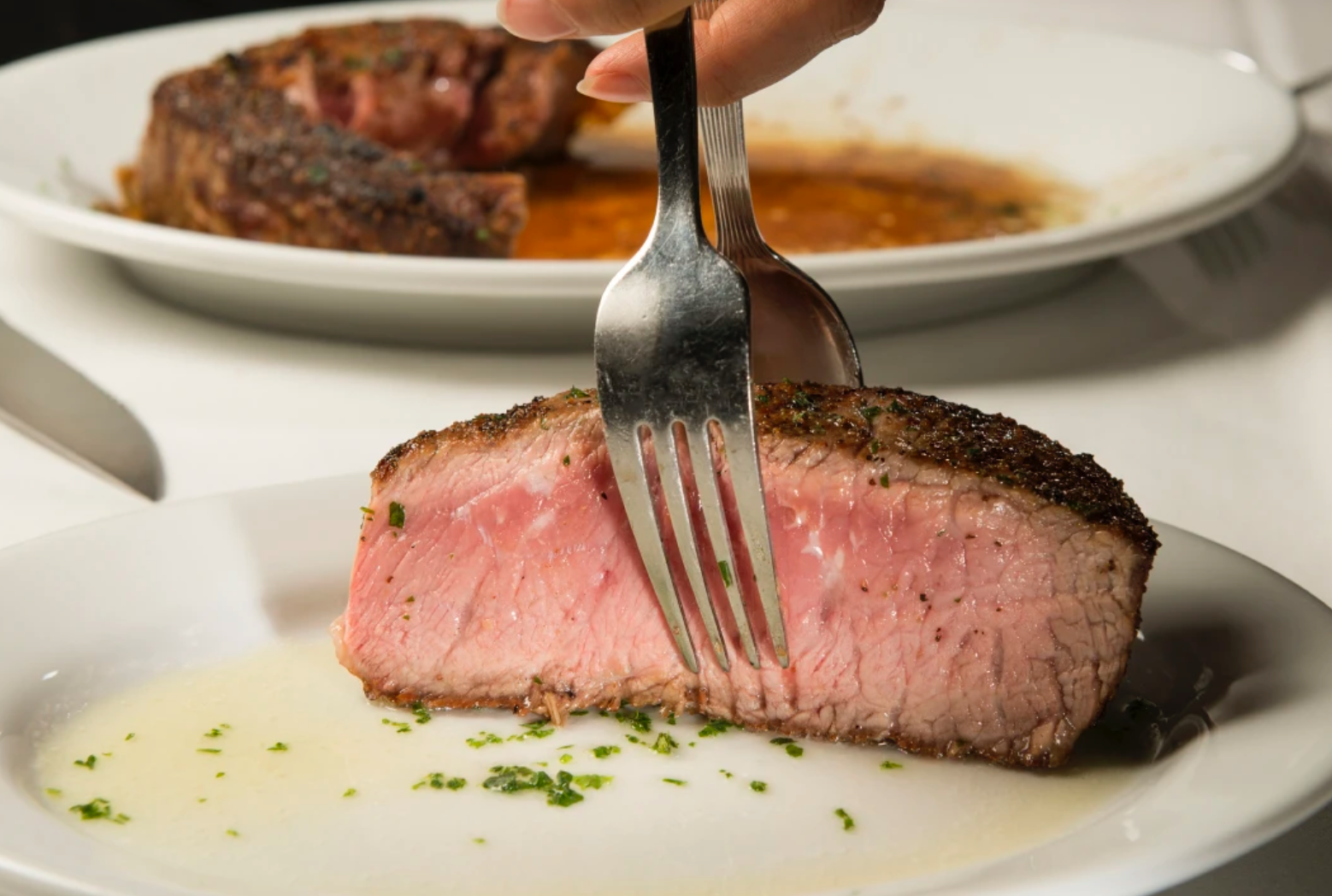 credit: reuters
A new study found that the type of fat – not the amount of fat – you eat can mitigate your risk of a stroke.
The study comes from Harvard's School of Public Health. It showed that eating more animal fat is linked to a higher risk of stroke and eating vegetable fat was linked to a lower risk of stroke. Researchers analyzed 27 years of data from over 117,000 health care professionals. They found that participants who ate large amounts of animal fat, particularly from red and processed meats, were 16 percent more likely to have a stroke. Somewhat surprisingly, fat from dairy was not linked to an increased risk of stroke.
The authors warn against replacing red meat with processed vegetable-based products such as vegan burgers and lunch meats because those contain a lot of salt, sugar and saturated fat, not to mention palm oil which contributes to deforestation.
"I don't think anyone needs to look at this and become vegan if that's not what they want to do," one dietician told NBC News. "But swapping even one meal of red meat a week and replacing it with an unprocessed vegetarian option is going to be good for cardiovascular health."
News By The Numbers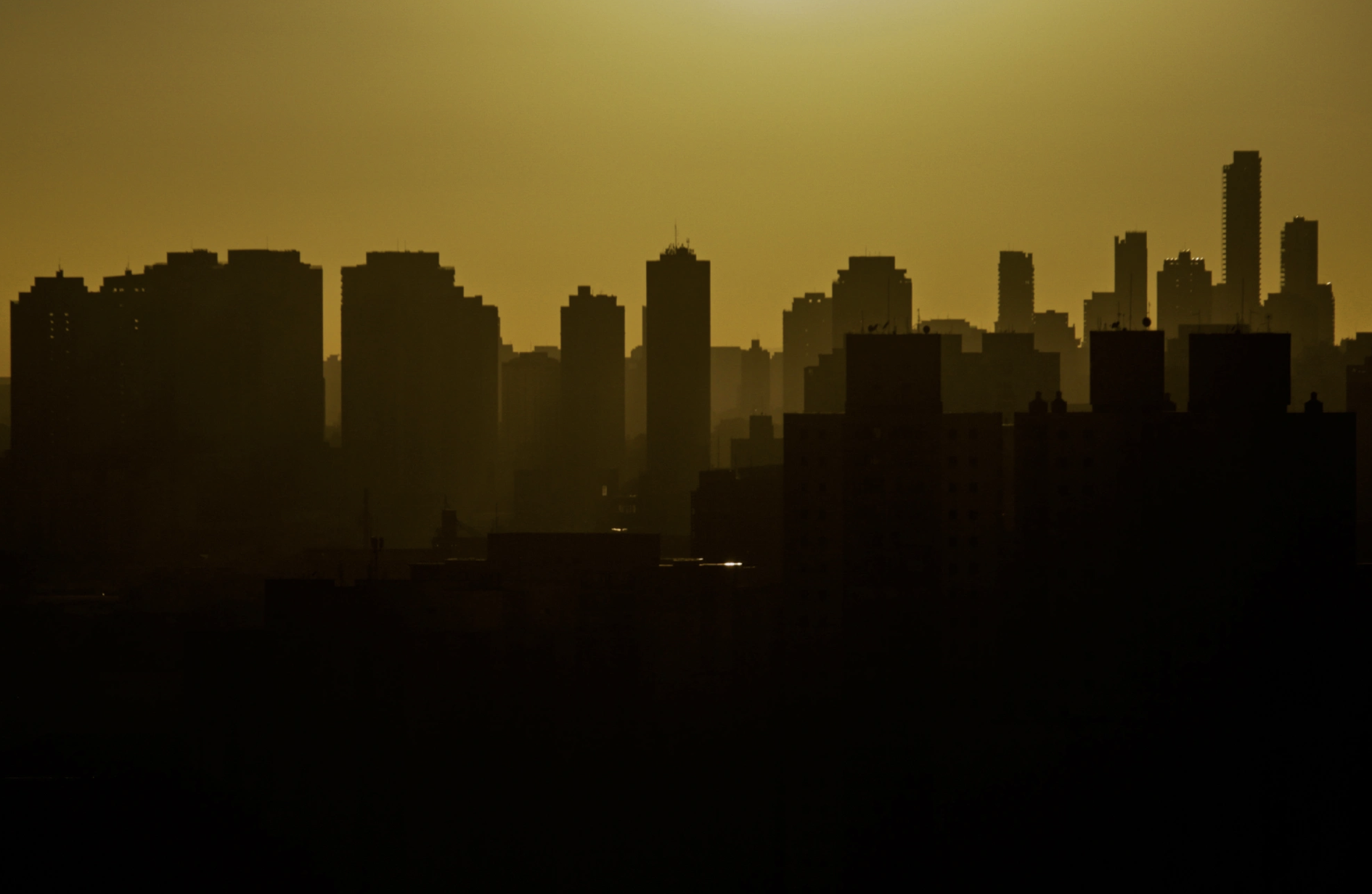 credit: getty
5. That is how many U.S.-based companies are ranked the most "negative and influential" as it relates to climate change in a list of the top 10. The list ranks companies based on their opposition to climate change. The five in the U.S. are ExxonMobil, Chevron, Southern Company, Sempra Energy and ConocoPhillips.
$14 billion. That is how much the software security company McAfee sold for in a private sale to an investor group.
18%. That is how many more seniors are using marijuana this year than last year.
61,690. That is how many signatures a Change.org petition has that demands that James Corden NOT be cast in the movie adaptation of Wicked. Hang on…Now it has 61,691.
That's A Yacht of Sales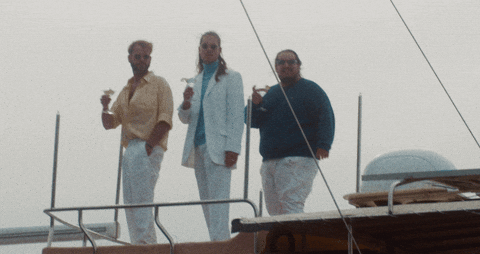 credit: giphy
You know what business is booming? Sales of superyachts.
According to a superyacht industry group (there is such a thing), sales of luxury vessels longer than 98 feet increased by 8% in 2021 alone. That is more than 200 new yachts on the water and another 330 orders have been placed.
What is the appeal? Do we need to ask? The wealthy do not want to deal with the proletariat and their Covid germs so they can take to the high seas to avoid it. Alright for some, isn't it?
Today's Live Show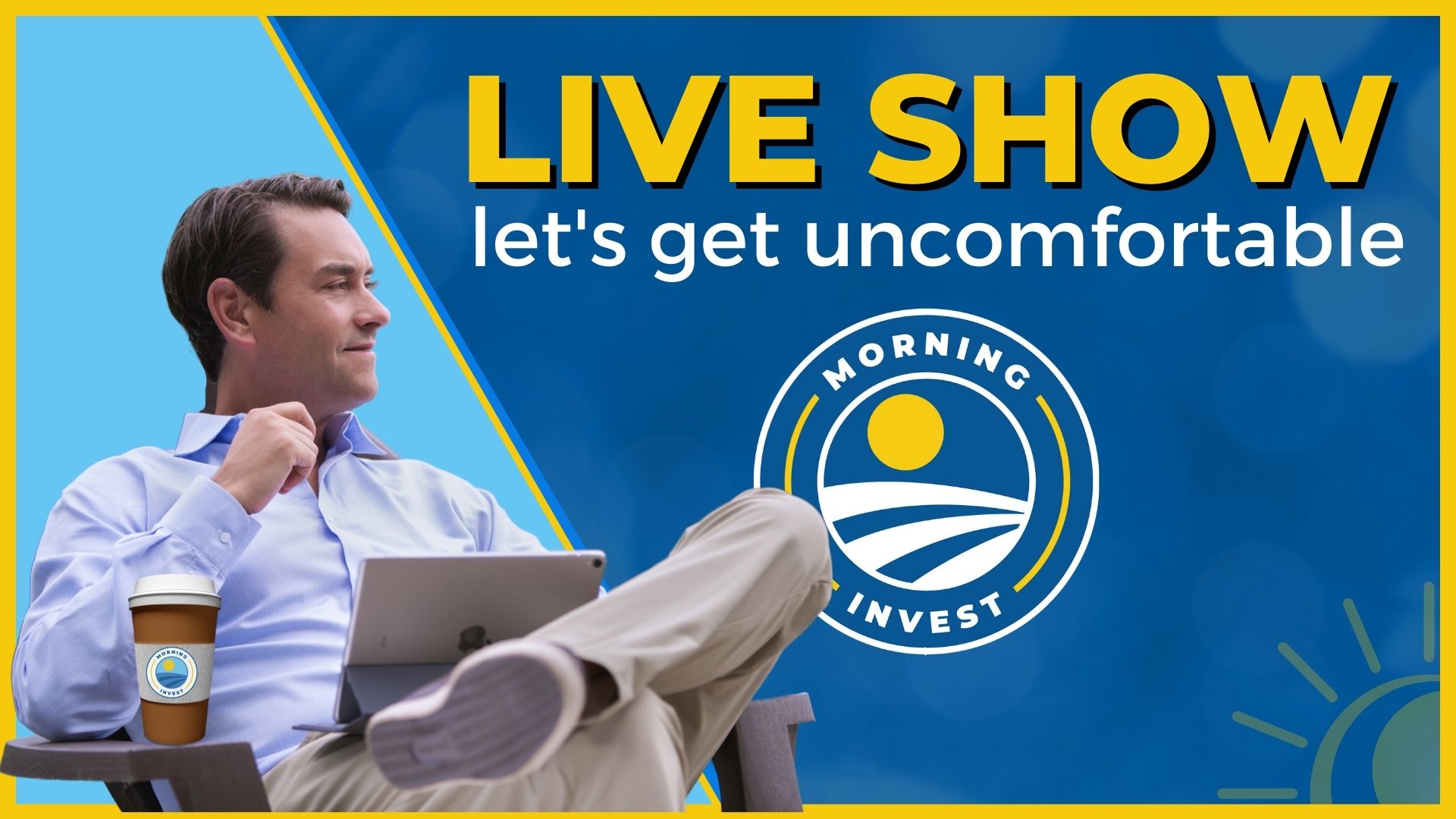 TODAY'S LIVE SHOW
Join us on today's live morning show we look at:
The mainstream media is bending over backwards to crush progressive agendas.
Why the FED is scared of cryptocurrency.
And America reopens and there are long lines everywhere.
Click here to RSVP and I'll see you at 9 AM Eastern. And feel free to start chatting in our chat room.
What's Trending?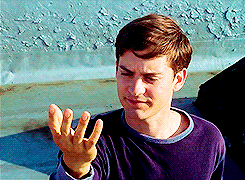 credit: giphy
Ann Coulter is trending because the conservative pundit took to attacking former President Trump and that surprised her followers. She called him "abjectly stupid."
Getty is trending because Ivy Love Getty, heiress to the oil tycoon, was married last weekend in a lavish ceremony that was officiated by Speaker of the House Nancy Pelosi.
Tom Holland is trending because leaked images show him in a movie frame dressed as Spider-man alongside Tobey Maguire and Andrew Garfield.
#Nov9Coup is trending because of renewed protests against the military coup in Myanmar. Citizens are using the hashtag to recruit others to march on the 275th day of resistance.
Share The Love
Become a friend of Morning Invest by sharing this newsletter with someone you love.
When you do, we give you actual rewards that'll make everyone jealous like our brand new Grover mugs. So please share the newsletter with your very own referal link found at the bottom.