| TOGETHER WITH | |
| --- | --- |
It's Friday. Remember today is hidden word day. Buried somewhere in today's email will be a hidden word. Find it and when I ask for it during today's live morning show be the first to enter it into the chat and win some awesome stuff. Don't share it in the chat until I ask for it!
Coronavirus Update: Total confirmed U.S. cases as of 5 a.m. ET: 5,254,171 — Total deaths: 167,242 — Total recoveries: 1,774,648
Biden calls for three-month national mask mandate — Biden and Harris to receive briefings four times a week.
In Today's Newsletter:
Congress adjourned with no stimulus
Michael Cohen's book
Recession over for some
CONFIRMING LOAN

Program

Rate

Change

APR

Change

30 year
3.15

%

0.05%

3.22

%

0.06%

15 year
2.81

%

0.06%

2.96

%

0.07%
The Lead: Congress Goes To The Beach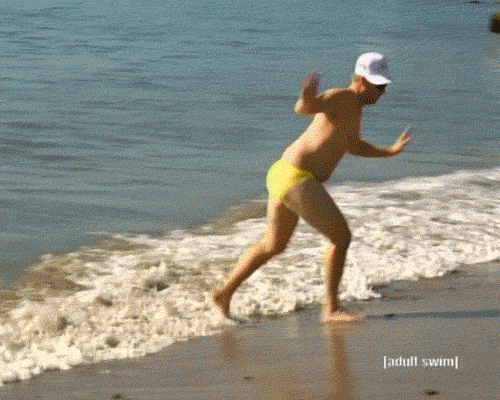 credit: giphy
The Senate has left the building. This signals the end of any talk of a stimulus bill until at least September when they come back from their summer break.
Even though recess technically began this week, Senate Majority Leader Mitch McConnell had kept the chamber in session to keep trying for a bill during the continued stalemate with the Democratic-controlled House of Representatives. Those talks traveled the road to nowhere, even though Democrats offered to lower their requests by $1 trillion. The Senate dug its heels in and threatened to walk away and then they did just that and walked away. The House is also at recess until mid-September.
The disagreements remain over the number of weekly unemployment benefits, school funding, and immunity legal protections for employers.
What's next?
Senators could be called back if Treasury Secretary Steven Mnuchin and the Democratic House reach a deal but we have been holding our breath for a deal for so long that we are turning blue in the face.
Sponsor: Ladder
Meet Natali and Clayton. They didn't have great life insurance. They were sad. Then Natali heard about Ladder from Clayton while writing this newsletter. Then in just a few minutes, she received a totally FREE quote for a great life insurance policy and they both have amazing coverage for their family. Now Natali and Clayton are happy.
Ladder is changing the industry because they don't have commissioned sales agents. They have smart algorithms that work in real-time to give you the best price they can.
Ladder doesn't charge fees (unfortunately most companies still do). And Clayton can cancel anytime. But he's not going to. Just look how happy he is.
If you cancel within 30 days, you'll even get a full refund.
Ladder covers kids, mortgages, careers… your coverage needs will change over time. No sweat, they keep up.
Lock in your best rate today, adjust it tomorrow. Decrease your coverage (and price!) as often as you need.
And Natali and Clayton can apply for more coverage in a few clicks. Get your FREE quote right here.
Michael Cohen Book Bombshell
credit: drudge
President Trump's former lawyer and "designated thug" Michael Cohen's tell-all book is the top trend on Google today. Excerpts were released on Thursday and pre-orders are now available for purchase.
In the book, Cohen calls himself Trump's former "designated thug," as well as his
"lawyer, confidant, consigliere, and…adopted son." He admits to having spent his career being one of Trump's "bad guys." He says that he "bore witness to the real man, in strip clubs, shady business meetings, and in the unguarded moments when he revealed who he really was: a cheat, a liar, a fraud, a bully, a racist, a predator, a con man."
If you read the forward, available on the book's website, you will get a knot in your stomach. If you don't, you might be dead inside.
Of course, we should all choose whether and how much to believe Cohen but recall how hard the President's new consiglieres tried to keep this book from release. Cohen was released from prison due to COVID outbreaks but sent back in a panic when he did not sign a gag order. His lawyers sued for his release and won with the judge saying that there was "no other way to see" his re-imprisonment other than an attempt to strip his First Amendment rights. He is currently out of prison and free to release his book, just like any other prisoner is allowed to write a book.
Cohen concludes his forward by admitting "This is a book the President of the United States does not want you to read." And for that reason, more people than ever do want to read it.
News By The Numbers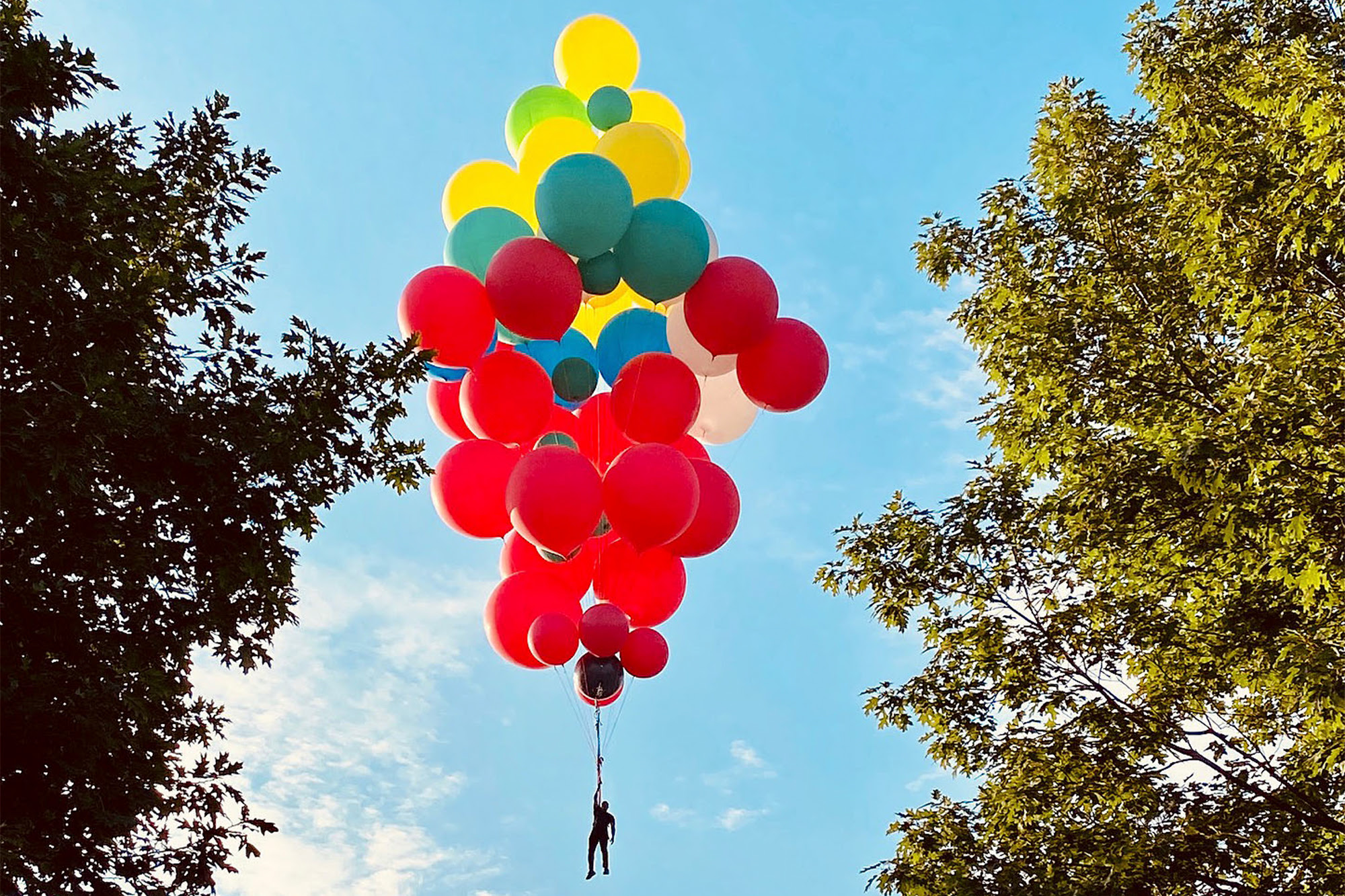 credit: youtube
10. For the first time in 10 years magician David Blaine is set to pull off a new stunt. This time he's attempting to fly across New York City's skyline with nothing more than helium balloons. "This stunt has been 10 years in the making," Blaine wrote Wednesday on Twitter. "Let's turn worry into wonder and take magic to new heights."
$3,000. That's how much the state of Connecticut just fined two people for breaking quarantine. Gov. Ned Lamont announced Monday that the individuals were both hit with $1,000 fines for failing to fill out public health forms when they flew back weeks ago from Louisiana and Florida – two states that are reporting higher numbers of daily confirmed cases.
34 million. That's how many people are under excessive heat warnings across the U.S. Heat watches and warnings are set for today across California and the Southwest and during this time, dozens of record highs could be set in the coming days for cities like Las Vegas, Phoenix, Tucson and Salt Lake City. Las Vegas could see temps reaching 113 degrees on Sunday.
Recession Is Over… For Rich People
credit: giphy
The recession is over for rich people but just beginning for everyone else.
It seems that the highest earners in the US are fairing just fine in what feels like an economic recovery. Alright for some! Unfortunately, it is not at all right for others, namely the bottom half.
Middle and upper-class jobs are back in full swing for the most part, with many redesigning their home offices to make them more zen for telecommuting for the foreseeable future. Lower-income jobs are not. More than half of workers that earned less than $20 per hour have not come back to work since the spring. The stock market is a major indication of this disconnect. U.S. stocks have made a stunning comeback from the spring, indicating an economy in full swing, which is just not what we have. zucchini
Economists are calling this a "K-shaped" recovery because the curve points up for the rich and down for the poor. We are not economists but that hardly seems sustainable.
Goldfinger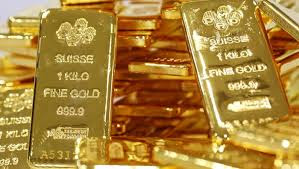 credit: fxempire
Last week we reported that gold was trading at an all-time high. How quickly that story has changed!
This week gold saw its fastest one-day fall in over 7 years. The precious metal is currently trading below $2,000 per ounce. Still, gold is up over 30% this year alone as investors still consider it a good tool for wealth preservation.
Gold has always been especially susceptible to the political climate. The end of stimulus talks for now and the upcoming election seem to have confidence shaken, however slightly.
Grover's Corner
credit: giphy
A bald eagle took on a government drone and won!
The National Bird attacked a Phantom 4 Pro Advanced quadcopter drone that was flying at 162 feet and ripped it apart mid-flight, according to the Department of Environment, Great Lakes, and Energy.
This is like something out of a cartoon or the latest Spider-Man Far From Home movie! The drone was sent to swim with the fishes at the bottom of Lake Michigan.
Share The Love
Become a friend of Morning Invest by sharing this newsletter with someone you love.
When you do, we don't just give you a pat on the back and say, "Well done old sport." We give you actual rewards that'll make everyone jealous.