| TOGETHER WITH | |
| --- | --- |

Happy Thursday. This lion got bangs. Zookeepers swear they did not give the animal a haircut. It just looks wild because of the heat and humidity.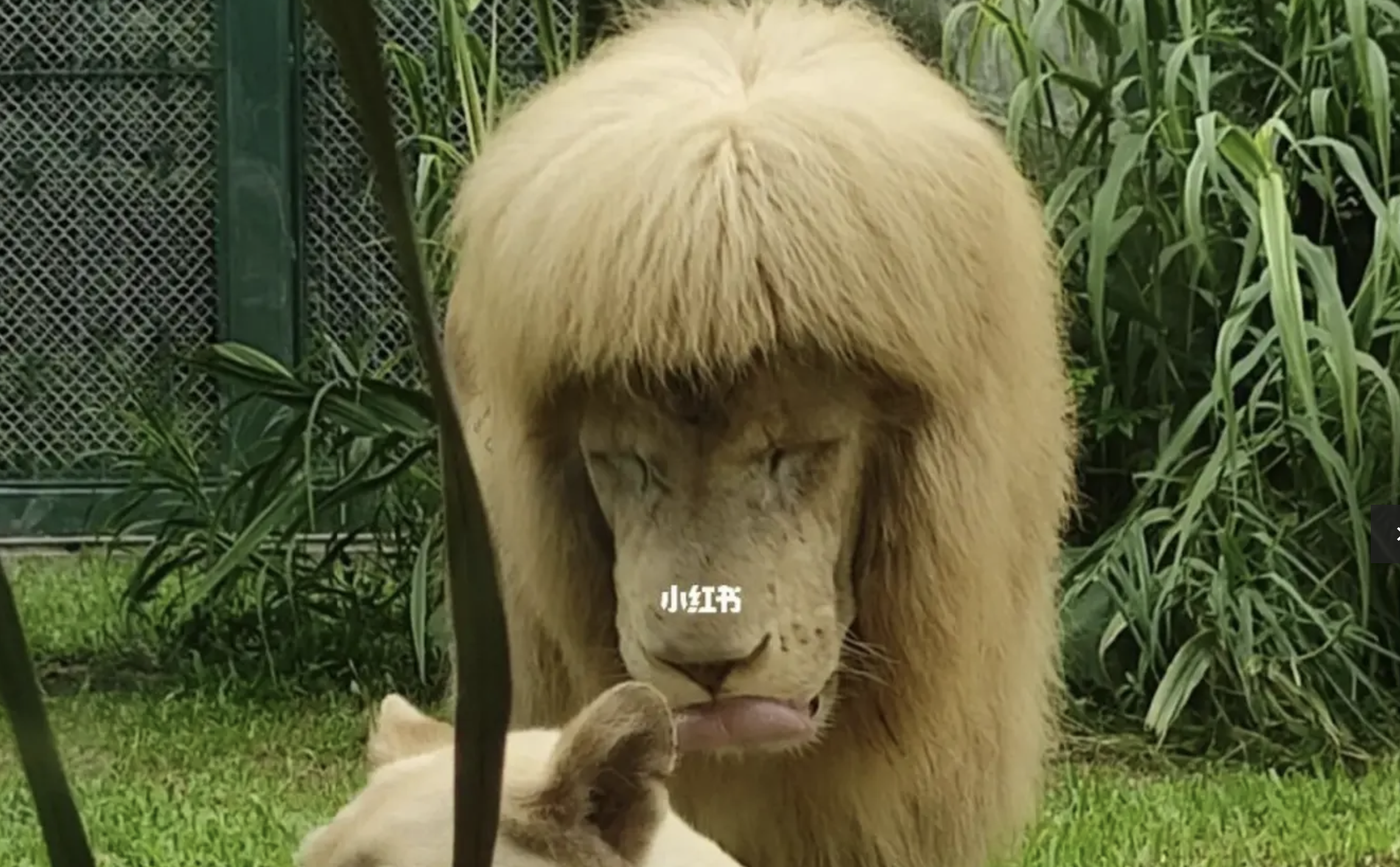 credit: Xiaohongshu
In Case You Missed It.
⚖️ Bill Cosby is facing sex abuse allegations in a court in California. His trial began Wednesday.
🇪🇸 Spain introduced a law requiring companies to have a real human available to talk to when customers call and cannot get answers from the automated service.
🎬 There is a new Mad Max movie in the works.
📪 Former First Lady Nancy Reagan will be on a U.S. stamp to be unveiled next week.
✌🏻 Sheryl Sandberg announced that she will step down as Facebook COO this fall.
Coronavirus Update: 😷


| | | | |
| --- | --- | --- | --- |
| | Bitcoin | $29,935.18 | |
| | | | |
| --- | --- | --- | --- |
| | Ethereum | $1,821.76 | |
| | | | |
| --- | --- | --- | --- |
| | Waves | $9.48 | |
| | | | |
| --- | --- | --- | --- |
| | Dow | 32,813.23 | |
| | | | |
| --- | --- | --- | --- |
| | S&P | 4,101.23 | |
| | | | |
| --- | --- | --- | --- |
| | Nasdaq | 11,994.46 | |
*Stock data as of market close, cryptocurrency data as of 5:00am ET.


The Lead: Not Too Long, Not Too Short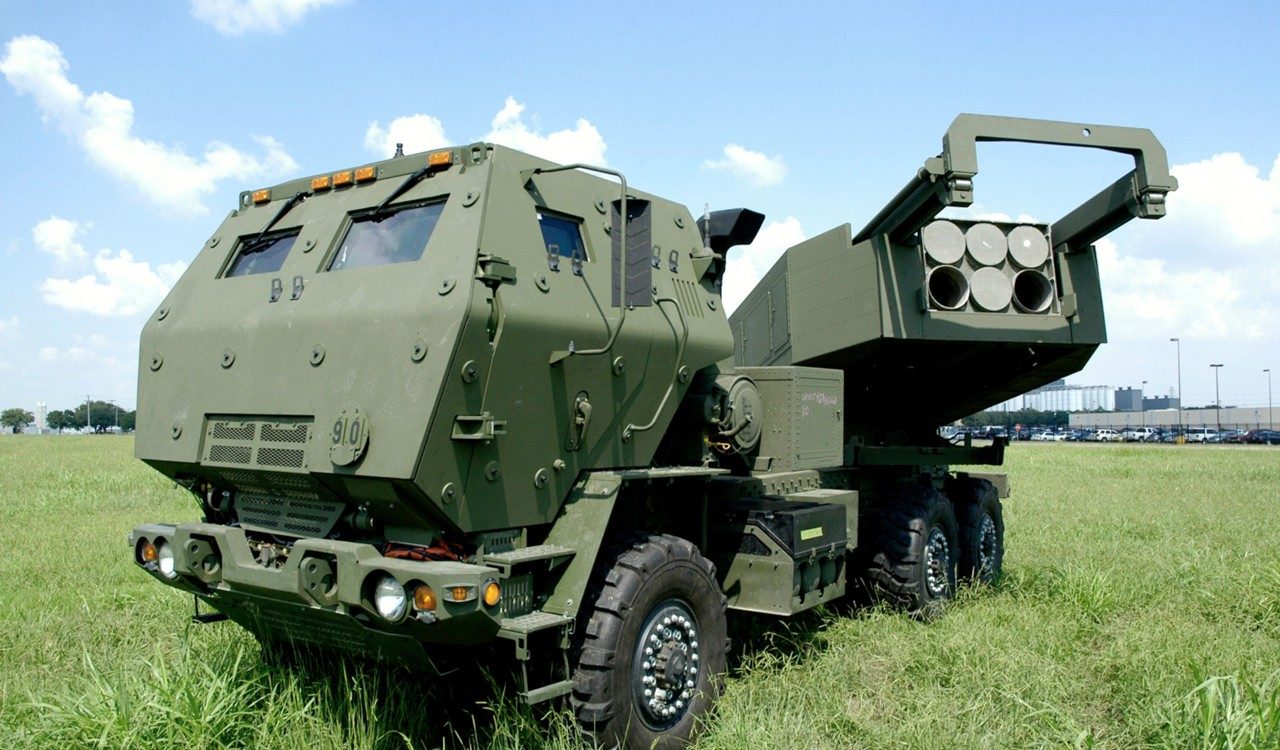 credit: thedefensepost
The United States seems to be playing the Goldie Locks game with the missiles it is sending to Ukraine. After passing a $40 billion aid package, the U.S. will now send another $700 million worth of weapons.
On Monday, President Biden said that he would not send long-range missiles to Ukraine, which would be capable of striking inside Russian borders. To which Russian authorities said, "Good call because we'd hit you back if you do that." (Paraphrase)
On Tuesday, the U.S. said it would send medium-range missiles to Ukraine, although the officials that spoke to the Associated Press promised that they will not be used to fire inside Russian borders.
Now the U.S. is hinting at sending armed drones to Ukraine. This is a game of how-much-can-we-send-without-causing-Russia-to-retaliate-against-us. This one too big? This one too small? This one is juuuuust right?
This is a dangerous game, don't you think? Especially considering that Russia is watching and has been clear that it will retaliate "where such… decisions are made."
Ukrainian President Zelensky has promised that his military will not use any weaponry sent by the U.S. to attack inside of Russia.
Oh and P.S. The U.S. is working with Israel to prevent Iran from obtaining nuclear weapons.


Wuhan is Monkeying Around Again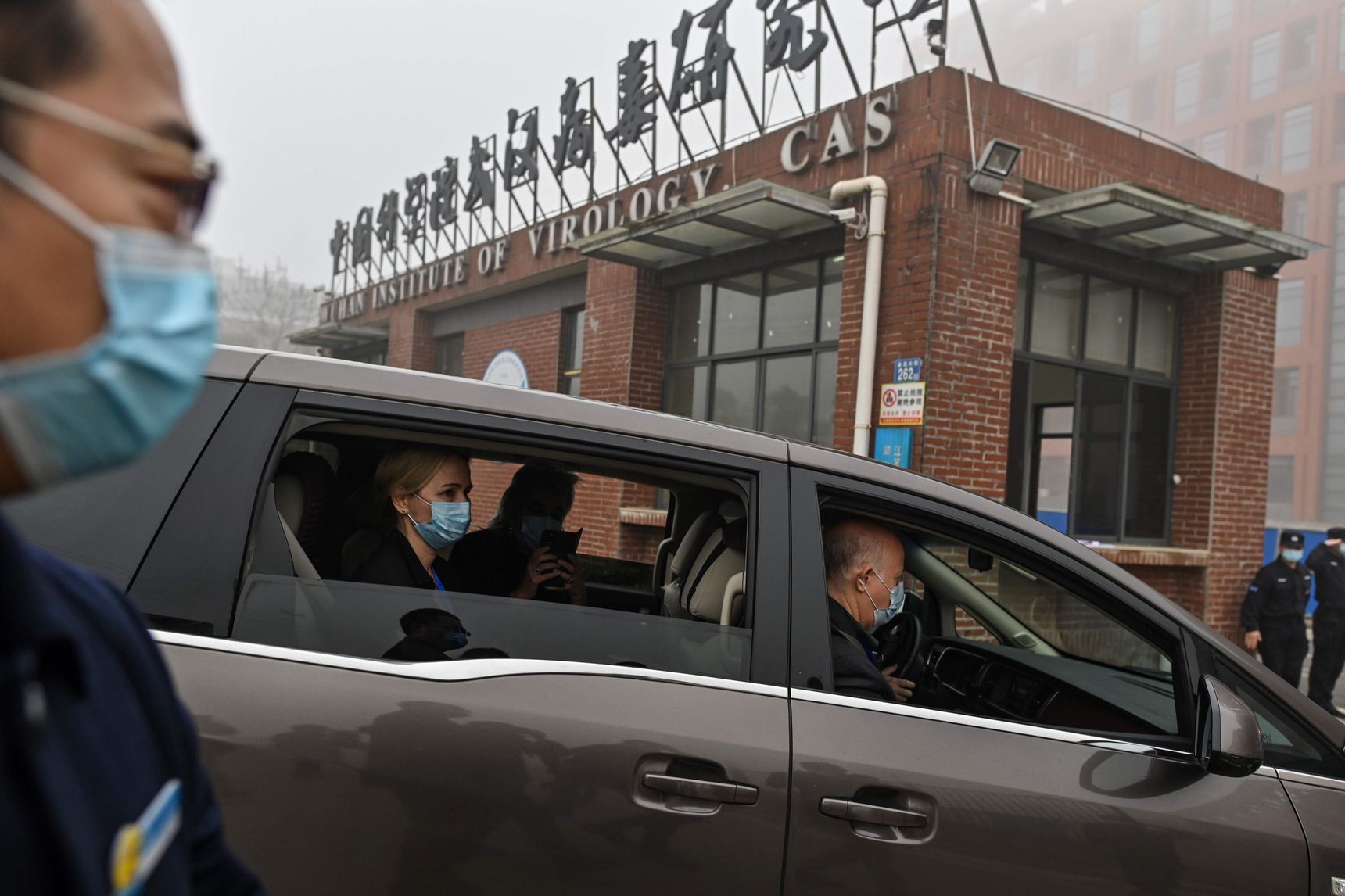 credit: getty
The medical community is trying to combat a monkeypox outbreak so your favorite virology lab in Wuhan is working on this. Don't worry everyone, they've got this!
According to this peer-reviewed study, since there is no monkeypox outbreak in China, the Wuhan Institute of Virology has had to make a synthetic version in order to study it and make a vaccine.
There are labs in the U.K., the U.S., Europe and Africa that have genomes of monkeypox but the Chinese don't want those samples. They want to make their own.
Is anyone else uncomfortable with the idea of Wuhan creating and isolating a virus?? This is the same Wuhan lab where Covid 19 was born. We trust them y'all?
Keep in mind that monkeypox is also highly transmissible to animals. The funding of studies in the Wuhan lab plus the recent $10 million investment into monkeypox research in the UK highlights an uncomfortable truth: The world is far more concerned with monkeypox now that it is affecting non-African nations.
The spread
The spread of monkeypox into non-African nations has shown the world that there are treatments including vaccines and antivirals. But these treatments are not offered to Africans. Why?
Africa has five times the number of cases of the Western countries that have outbreaks. Western countries with monkeypox have reported no deaths. In Africa, there have been 63 deaths this year in Cameroon, Central African Republic, Congo and Nigeria.
The jabs
And where are the vaccines? Out of Africa. One Nigerian doctor says that their patients are "treated conservatively, while their contacts are monitored." No antiviral. No vaccine.
The World Health Organization has 31 million doses of the smallpox vaccines, which has shown to be 85% effective in preventing monkeypox. But they're not giving any to Africa. They keep them in "donor countries" and, according to Dr. Mike Ryan from the WHO, "the agency was considering allowing rich countries to use the smallpox vaccines to try to limit the spread of monkeypox."
So vaccinate where there is less of an outbreak? Does that make sense?
Another expert said that it was surprising to see the rest of the world hop to it in order to treat monkeypox but only when it jumped off of the African continent.
"You would think the new cases are deadlier and more dangerous than what we have in Africa," said Jay Chudi. "We are now seeing it can end once and for all, but because it is no longer just in Africa. It's now everybody is worried."


Grab 5 Free stocks today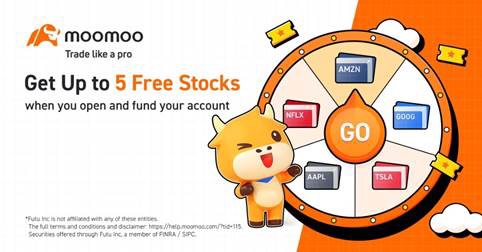 When exchanges compete with one another you win. So why wouldn't you grab these free stocks even if you never do anything else with the account? Great question!
MooMoo is giving away thousands of dollars in free stocks and a free LCID stock right now when you complete your sign-up process and make a $100 deposit.
MooMoo is a beautifully designed exchange platform that makes trading simple and intuitive. MooMoo has a ton of extra bells and whistles you can't find on other exchanges like FREE level 2 quotes. Other exchanges charge a monthly fee for that. And right now when you open a free account you can claim up to 5 FREE stocks with this link.


The Battle Over Censorship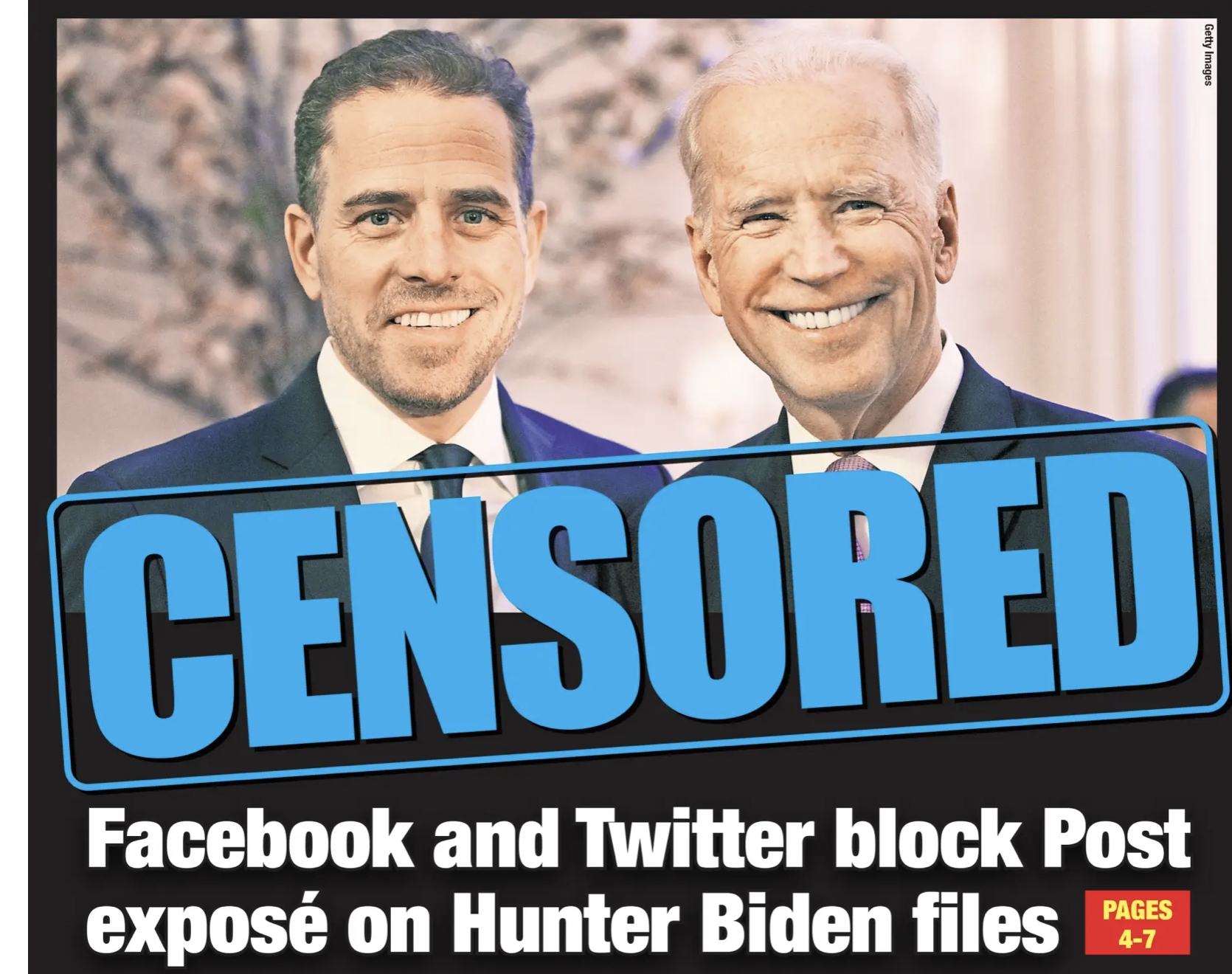 credit: nypost
The Supreme Court ruled that Texas cannot stop social media companies from censoring content. For now.
This is over the HB20 law in Texas that states that large social media platforms may not "censor a user, a user's expression, or a user's ability to receive the expression of another person."
A trade organization group representing social media platforms is suing the state of Texas to get the law struck down but of course litigation takes forever and the groups don't want to abide by this law while they litigate it. They asked the Supreme Court for what is called a "stay," which means that the thing being litigated cannot be put in place while it is being litigated. The court granted this, which means that Texas Governor Greg Abbott cannot implement the law right now.
But that doesn't mean that it won't ever come to pass. This case will go to court and the industry groups representing Twitter, Facebook, Google, Amazon and Apple will give it their heaviest hitters.
They already know that Justice Alito, Justice Thomas and Justice Gorsich are not automatically on their side. They authored a dissent to this ruling that said that the case is not an open-and-shut case because the Internet is nuanced. But a similar law in Florida was struck down by an appeals court and Florida Governor Ron DeSantis has not said what he will do about it, if anything.
The Supreme Court is not the court that will hear the lawsuit about HB20 in Texas. They were only considering the stay. The litigation will proceed in the lower court where it had been.


The Verdict Is In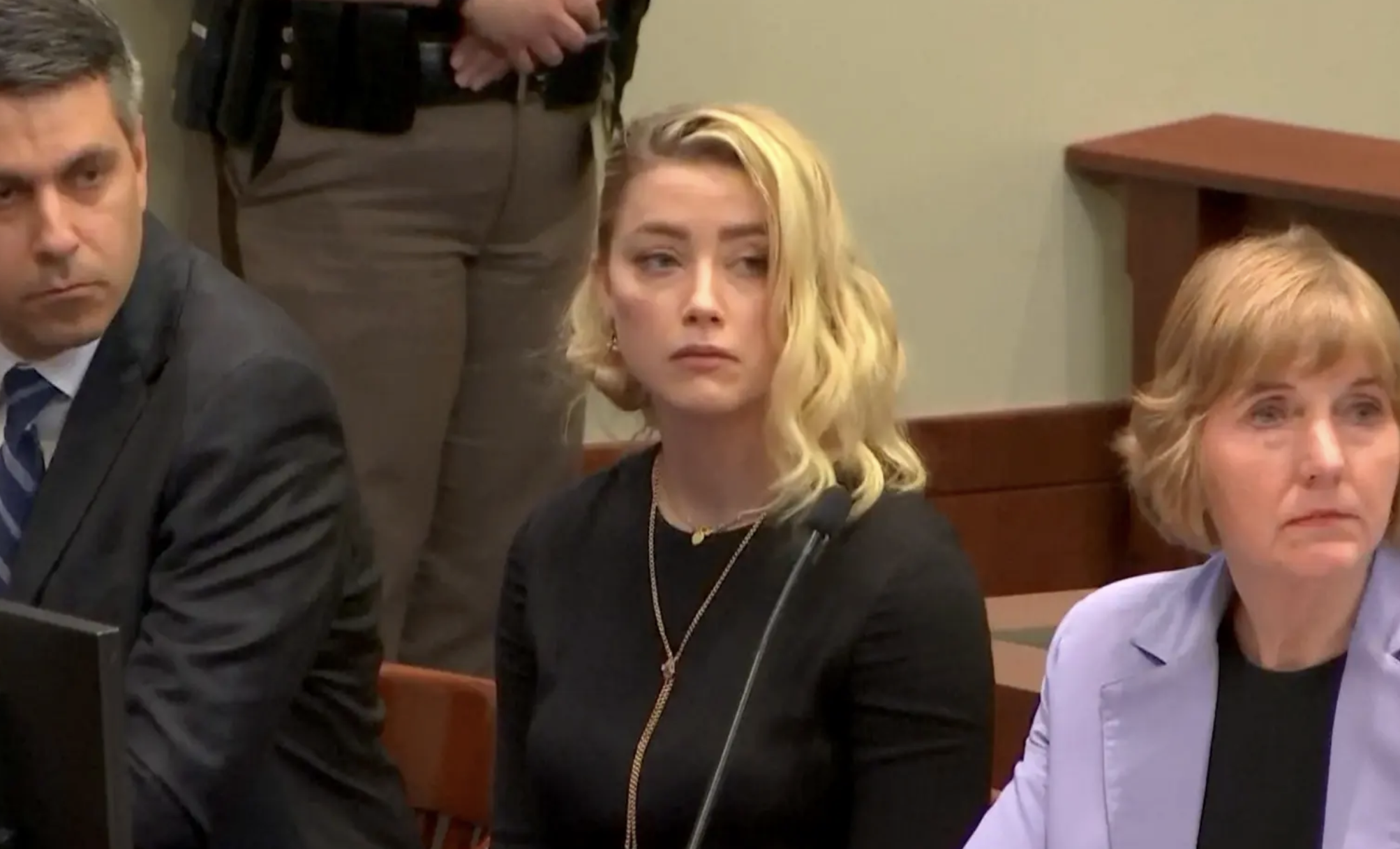 credit: reuters
You may have Heard: Johnny Depp won his defamation trial against his ex-wife Amber Heard on Wednesday. He won every claim and was awarded $15 million. She won one claim and was awarded $2 million.
This case has been great fun for the Internet but has it been good for us? Has it taught us that some humans can bring out the worst in each other? Has it taught us that substance abuse can harm ourselves and the people we love? Has it taught us that men can also be victims of domestic violence? Has it taught us that some people are the wrong spokespeople for some issues? Has it taught us to distrust the media? Has it taught us empathy for both sides because there was such a display of unconscious behavior?
Or has it allowed us to feel better about ourselves because even the prettiest and most privileged amongst us deal with hard times? Have we used it like Ricky Lake talk shows to sell ourselves our own superiority?
I don't know. It all went down like binge eating an extra-large pizza that I didn't even want and now I feel thirsty and bloated.


News By The Numbers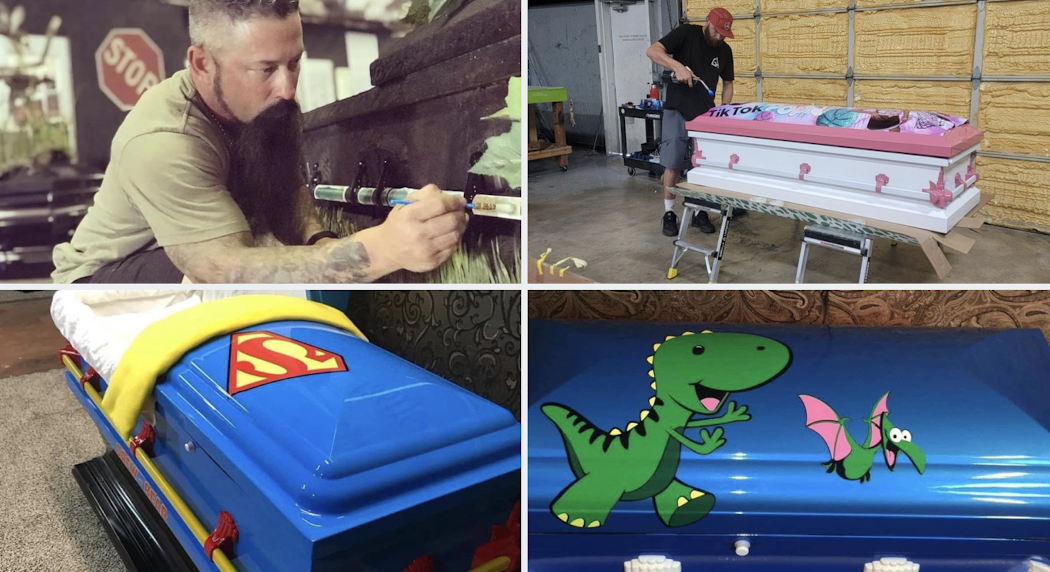 21. That is how many beautiful custom-made caskets this man and his team of volunteers made for free for the victims of the Uvalde, Texas shooting. Bless him.
70 years. That is how long Queen Elizabeth has been on the throne in Britain. Her Platinum Jubilee celebration begins today and lasts through the weekend.
26. That is how old Tom Holland is. His birthday was yesterday.
1,200. That is how many hospitals and clinics in Costa Rica were affected by a cyberattack this week.
34 years. That is how long the city of Sacramento has banned low-riding, the pastime involving riding around town showing off your sweet ride. The 1998 ban was repealed this week so take a little trip, take a little trip, take a little trip and see.




Share The Love
Become a friend of Morning Invest by sharing this newsletter with someone you love.
When you do, we don't just give you a pat on the back and say, "Well done old sport." We give you actual rewards that'll make everyone jealous.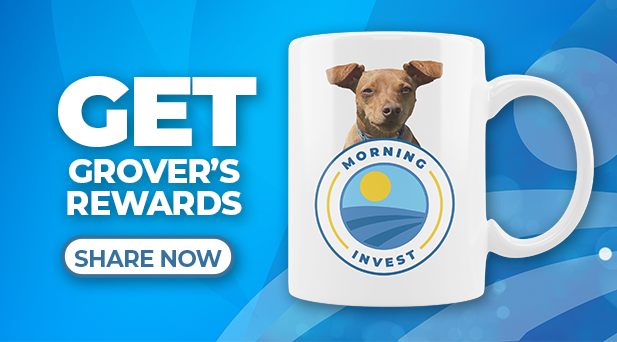 Or copy & paste your referral link to others: