| TOGETHER WITH | |
| --- | --- |
Happy Monday. The White House welcomed the first cat, Willow, on Friday. But, unfortunately, her nine lives are not transferable to Biden's presidency.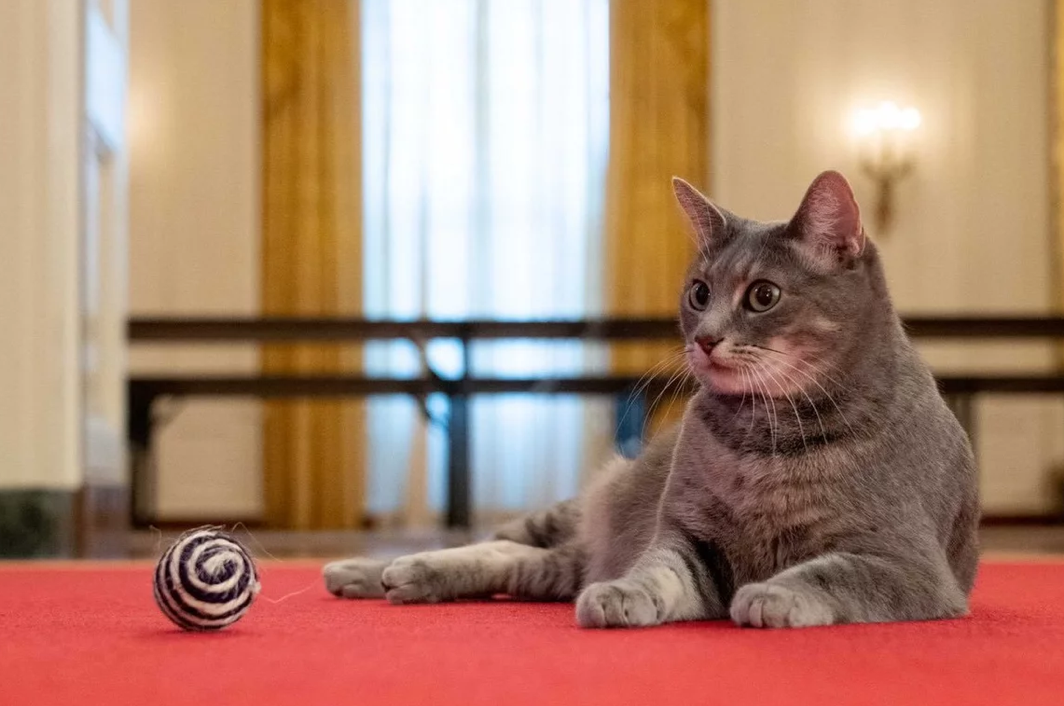 credit: white house
In Case You Missed It.
🇷🇺 French President Emmanuel Macron spoke with Russian President Vladimir Putin Friday. They agreed on the need for de-escalation around Ukraine, and Putin "expressed no offensive plans." No backsies.
🇨🇳 China's ambassador to the U.S. Qin Gang warned that, while all eyes are on Russia and Ukraine, "military conflict" could be coming with China over Taiwan.
🚧 A Pittsburgh, PA bridge collapsed hours before President Biden visited to give a speech about infrastructure. Ten people were injured.
🇨🇦 Tesla and SpaceX founder Elon Musk filled headlines last week, supporting the vaccine mandate trucker protest in Canada and calling President Biden a "damp sock puppet" in retaliation for a Tesla snub. And, oh yeah, it looks like a piece of a SpaceX rocket is on a collision course for the moon.
💸 U.S. inflation jumped 7% from last year, the fastest increase in nearly 40 years.
🇰🇵 North Korea tested the longest-range missile since 2017 Sunday. Japanese and South Korean militaries reported that the missile traveled 800 km (497 miles) before diving into the sea.
☃️ The Northeast U.S. was snowed in this weekend, with blizzard conditions and power loss for hundreds of thousands. Florida even dipped into the 30s, which had Floridians on the lookout for "falling iguanas."
🇵🇹 Portugal re-elected Antonio Costa as Prime Minister this weekend, indicating stability for the small European country.
Covid Update 😷:
Moderna is putting its mRNA knowledge to the test, starting early-stage trials for an HIV vaccine based on the same technology as its world-changing Covid vaccine.
A proposed Kansas bill would protect doctors who prescribe Covid treatments ivermectin and hydroxychloroquine from liability. The bill would also force pharmacists to fill the prescriptions.
Covid hit one of the last uninfected places on Earth this month: the Pacific archipelago of Kiribati. The nation closed its borders quickly when the pandemic began, and made it almost two years with no virus. But, as we all know, this thing is bent on world domination. Kiribati recently loosened restrictions and, despite precautions, recorded 181 cases as of Friday.
| | | | |
| --- | --- | --- | --- |
| | Bitcoin | $37,208.03 | |
| | | | |
| --- | --- | --- | --- |
| | Ethereum | $2,541.59 | |
| | | | |
| --- | --- | --- | --- |
| | Cardano | $1.02 | |
| | | | |
| --- | --- | --- | --- |
| | Dow | 34,725.47 | |
| | | | |
| --- | --- | --- | --- |
| | S&P | 4,431.85 | |
| | | | |
| --- | --- | --- | --- |
| | Nasdaq | 13,770.57 | |
*Stock data as of market close, cryptocurrency data as of 5:00am ET.
Markets: US futures markets are mixed this morning over whether the volatlity will continue. For now investors are looking to less expensive segments of the global markets, such as European and emerging-market stocks, as well as higher-yielding currencies where rate hikes have already happened.
The Lead: Spotify's Harvest Moon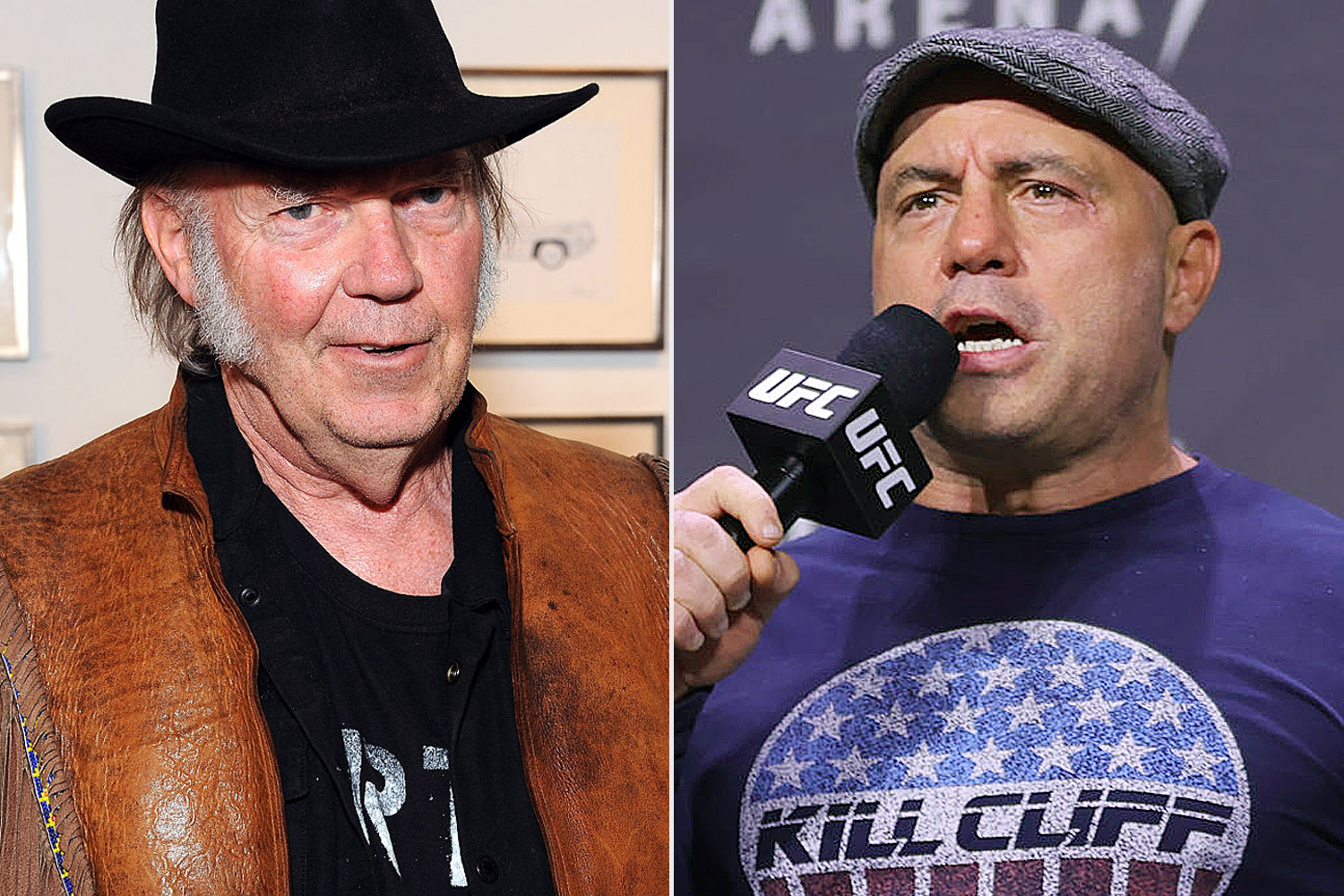 credit: people
Wow, this Spotify thing grew legs over the weekend and everyone has some kind of big opinion about it. Let's break it down, shall we?
Canadian singer-songwriter Joni Mitchell joined Neil Young, pulling her music from Spotify for its endorsement of Joe Rogan's podcast. Rock-&-Roll-Hall-of-Famer Nils Lofgren, as well as many others are rumored to follow.
Spotify published an explanation of its position on Sunday in which it says that the company wants to avoid "the position of being content censor while also making sure that there are rules in place and consequences for those who violate them." It says that it will now use a Covid content advisory on certain programming.
Rogan published a 10-minute explanation on Instagram in which he clarifies that the offensive programming in question involved interviews with doctors with one opinion and that he also hosted doctors with other opinions. Addressing the artists, he says, "I'm very sorry that they feel that way. I don't want that."
The media spun this as a big apology but watch for yourself and decide. He says, "My pledge to you is that I will do my best to balance out these more controversial viewpoints with other people's perspectives so we can maybe find a better point of view."
#ThankYouSpotify is trending because some people approve of the line they've taken. #ByeSpotify is trending because others do not. Joe Rogan is also trending, because however this Spotify thing shakes out, more people know his name now than ever. Spotify's stock is down 25% since this controversy began.
Which begs the question: should artists influence content? It's a serious question hanging in a serious balance.
First Step Racism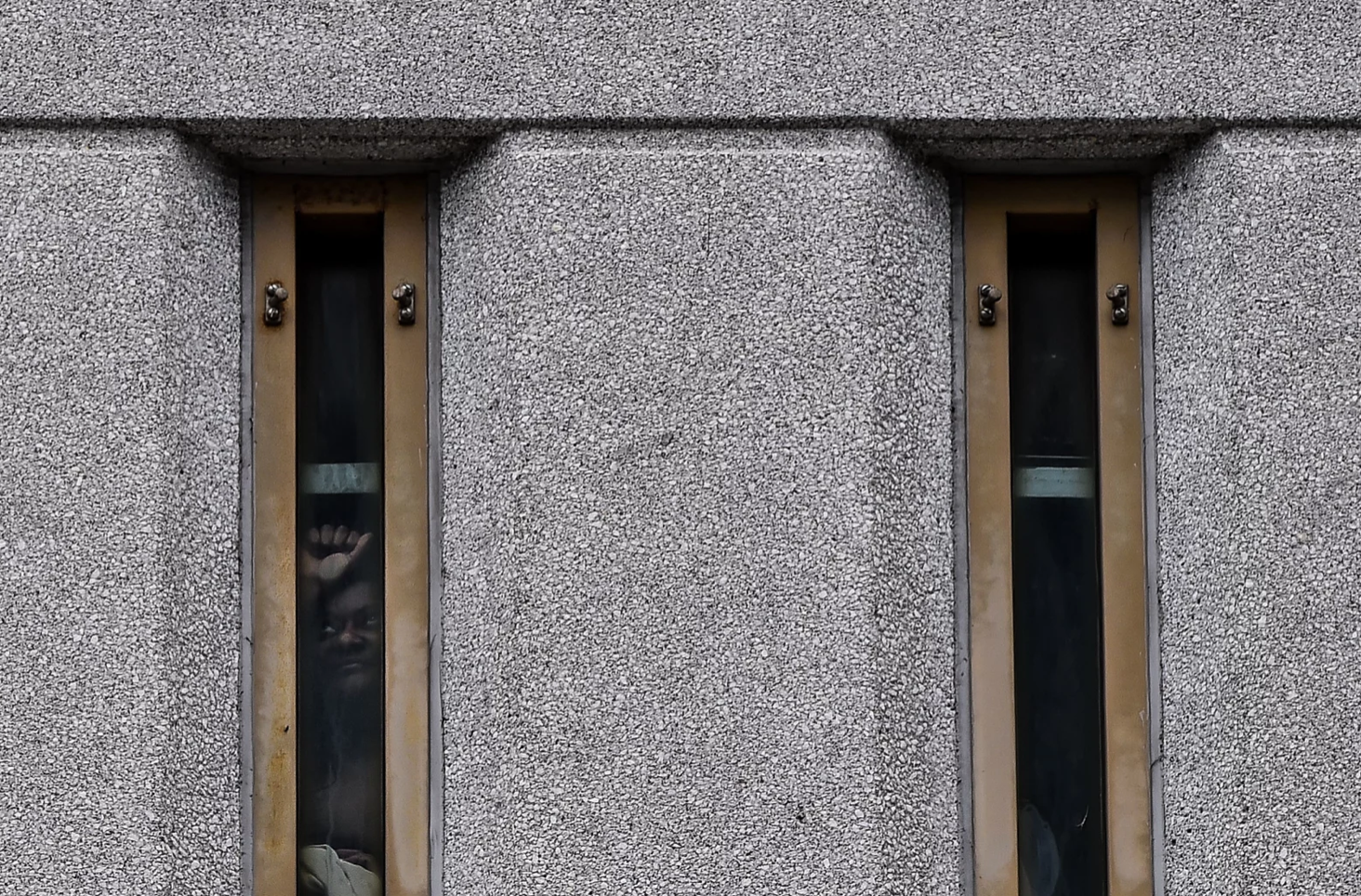 credit: getty
Hey, algorithm. Your racism is showing.
The 2018 First Step Act made it through the U.S. Congress with major bipartisan approval. The legislation allows people in prison to work and take classes to earn credits toward early release. In January, the first crop of incarcerated people have cashed in their credits to leave prison early. But those thousands heading home are missing some color.
A Justice Department report released at the end of last year revealed that Pattern, the algorithm the department uses to help decide which people are labeled minimum risk and get to earn those credits, is racist.
"The Justice Department found that only 7% of Black people in the sample were classified as minimum level risk compared to 21% of white people," said Aamra Ahmad, senior policy counsel at the American Civil Liberties Union.
It's not all the algorithm's fault, of course. Systemic racism in the U.S. means things like criminal history, the ability to pay restitution to victims, and education level, are not neutral data points for any computer to rely on.
The DOJ is already in the process of overhauling the algorithm, but some think this should be it for Pattern. Of course, others think an algorithm is better than a person making these decisions, because people (who create the algorithms in the first place) carry a lot more biased baggage.
Invest In Crypto Using a Tax-Free Account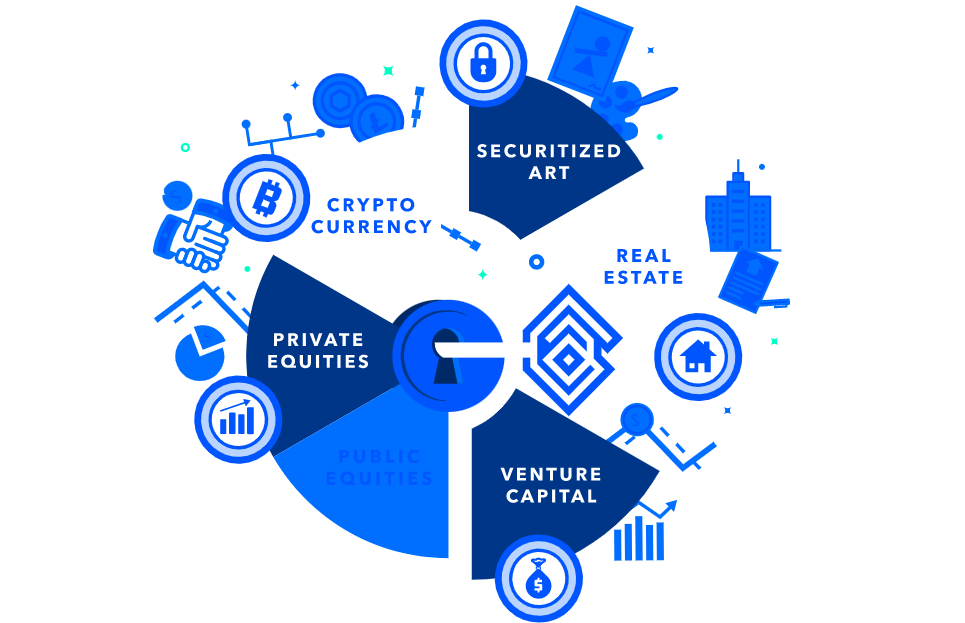 Get $50 just for opening an account and you get more out of your IRA with a self-directed IRA from Alto®, you can invest your retirement dollars in alternative assets.
Did you know the majority of people are investing in cryptocurrency through a taxable account, when they could be using an IRA and avoiding or deferring the taxes?

Want to truly diversify your retirement portfolio? Me too. I discovered an easy way to add bitcoin and other crypto into an IRA … Alto CryptoIRA.

Do you have any investments outside of the stock market? Most of us don't but many professional investors do. Now there's an easy way to invest like them: Alto CryptoIRA.
Open an Alto CryptoIRA account with as little as $10. Just go to AltoIra.com to start investing in cryptocurrency today! Use our link above and get $50 for just opening your account.
The Trouble with Pre-K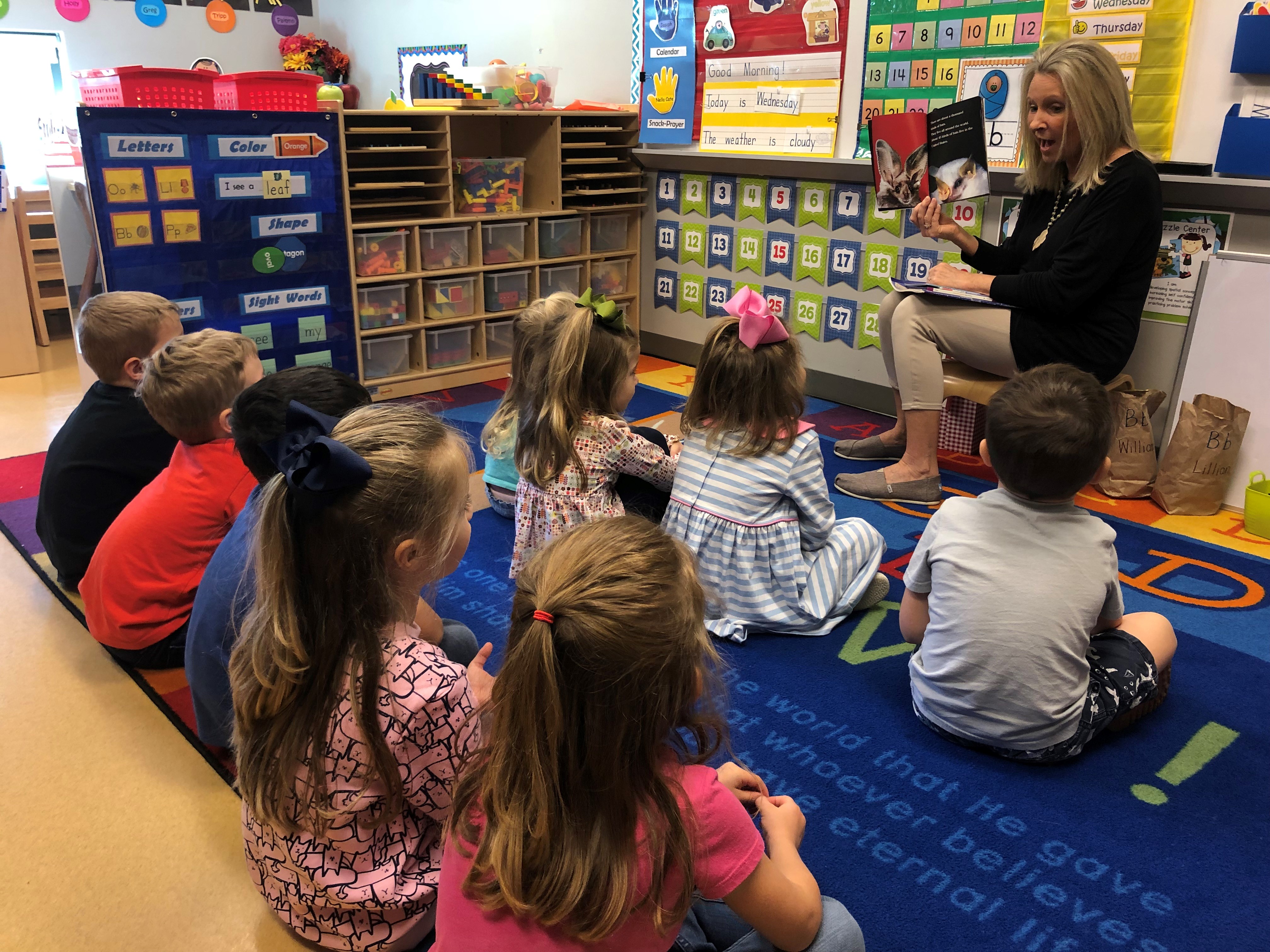 credit: tampa bay times
A new paper in the journal Developmental Psychology has some pretty stark numbers for fans of free pre-k. It found that U.S. kids who were randomly assigned to state pre-k programs actually did worse than other kids on state achievement tests in third through sixth grade.
Setting aside the billions of issues with standardized tests as markers of individual intelligence, if these numbers tell us anything, they're evidence that free pre-k resembles issues in other grades: underpaid/understaffed teachers leading overcrowded classrooms full of inequality.
Starting children off with books and meaningful discussion and team-building group activities is important. If public pre-k programs aren't doing that, maybe it's time to invest in better facilities and standards.
Go Take A Walk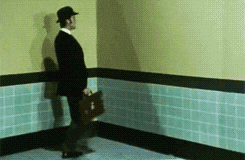 credit: giphy
Ten minutes a day keeps the doctor away.
Researchers are making our dreams come true: 10 minutes of moderate to vigorous physical activity a day could prevent around 110,000 deaths a year in the U.S. alone for people ages 40-85.
The more time you jazzercise, the better, but just a 10-minute walk can prevent 8% of yearly deaths for men and 5.9% for women. 10 MINUTES! That's shorter than a trip to the grocery store, and much less painful.
Forget the supplements, detox drinks, and ironman training, let's get those steps in, raise that heart rate, and live!
What's Trending?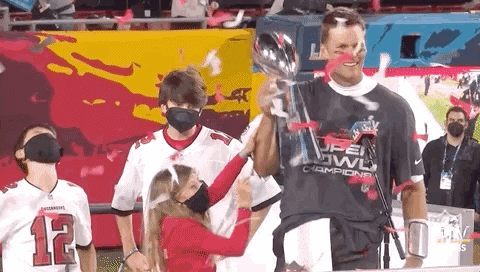 credit: giphy
Tom Brady is trending because the NFL quarterback is retiring after 22 seasons and seven Super Bowl victories. Fans are taking to social media to blame Gisele.
Rams are trending because they are going to the Super Bowl after defeating my San Francisco 49ers for the NFC Title. 😢 They will face the Cincinnati Bengals.
Cheslie Dryst death is trending because the 30 year-old former Miss USA died on Sunday from apparent suicide. Police say she jumped from her Manhattan apartment building.
Nadal is trending because Spanish tennis player Rafael Nadal won his record-breaking 21st Grand Slam title at the Australian Open Sunday.
#DisneyDreamDate is trending. This is a trend where users profess their ideal Disney character to go on a date with. I also would choose Tio Felix!
Share The Love
Become a friend of Morning Invest by sharing this newsletter with someone you love.
When you do, we don't just give you a pat on the back and say, "Well done old sport." We give you actual rewards that'll make everyone jealous.