| TOGETHER WITH | |
| --- | --- |

Happy Wednesday. Forget retirement, Aaron Rodgers just signed a 4-year $200 million dollar contract to stay with the Green Bay Packers. He is now the highest-paid player in NFL history.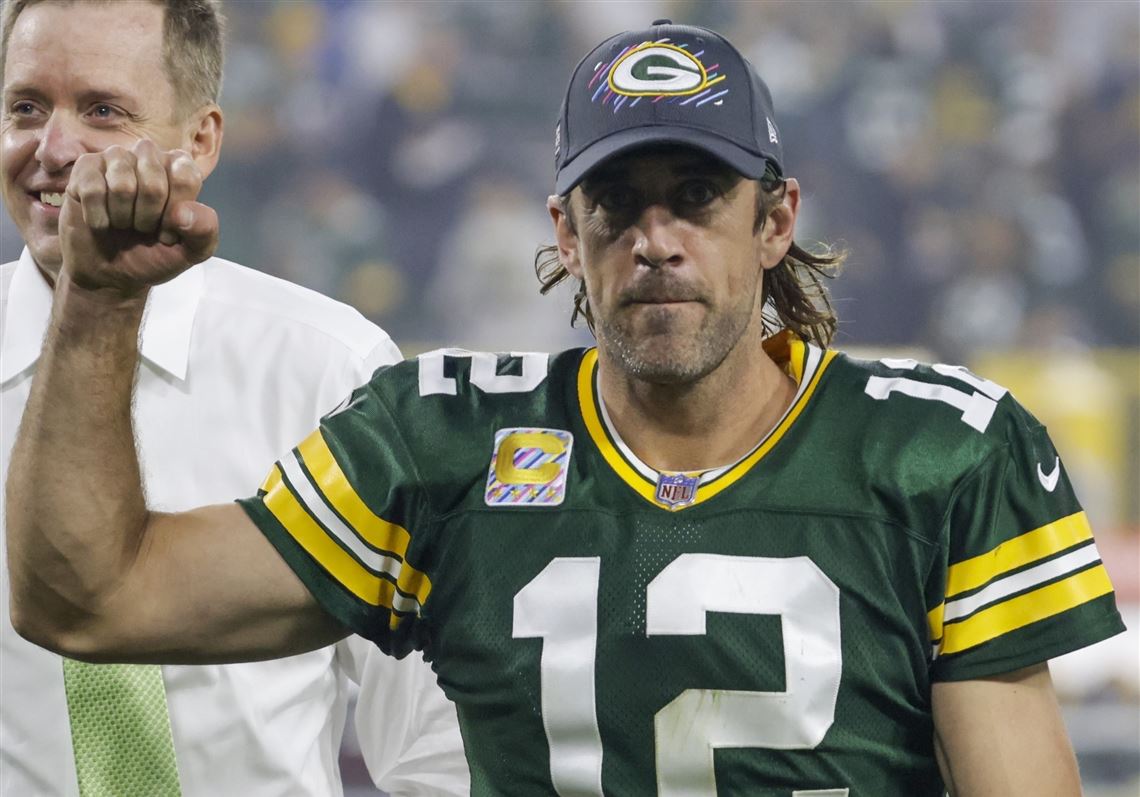 credit: Pittsburgh Post Gazette
In Case You Missed It. 
🍔 McDonald's is one of the recent global brands to pause operations in Russia as the war in Ukraine continues, temporarily closing all 847 locations in Russia.
👏🏻 Ukrainian President Volodymyr Zelenskyy received a standing ovation from the U.K. parliament Tuesday. He asked them to provide more help and to recognize Russia as a terrorist state.
⚖️ The first trial for a January 6 insurrectionist ended Tuesday in the U.S. with a guilty verdict on all 5 counts for defendant Guy Reffit who broke into the U.S. Capitol with a gun and zip ties.
🏛 In more January 6 news, the leader of far-right U.S. group Proud Boys, Enrique Tarrio, has been charged with conspiracy for his actions on that day.
🏈 The NFL suspended Atlanta Falcons wide receiver Calvin Ridley for the 2022 season (at minimum) because he bet on games in 2021.
👩🏼‍🏫 Teachers in Minneapolis, Minnesota went on strike Tuesday after negotiations failed on wages, class sizes, and mental health support for students. This paused classes for about 29,000 students.
Coronavirus Update: 😷


| | | | |
| --- | --- | --- | --- |
| | Bitcoin | $41,736.88 | |
| | | | |
| --- | --- | --- | --- |
| | Ethereum | $2,741.36 | |
| | | | |
| --- | --- | --- | --- |
| | Cardano | $0.845 | |
| | | | |
| --- | --- | --- | --- |
| | Dow | 32,632.64 | |
| | | | |
| --- | --- | --- | --- |
| | S&P | 4,170.70 | |
| | | | |
| --- | --- | --- | --- |
| | Nasdaq | 12,795.55 | |
*Stock data as of market close, cryptocurrency data as of 5:00am ET.
Markets: Stocks slipped on Tuesday as traders weighed the potential for a long-term multi-year war in Ukraine. Cryptos exploded with Bitcoin breaking through that $40,000 resistance wall.


The Lead: Banning Russian Oil
credit: giphy
President Biden announced Tuesday that the U.S. will stop importing Russian oil, in its latest effort to stop Russia's bloody invasion of Ukraine.
"Today I am announcing the United States is targeting the main artery of Russia's economy," Biden said. "We're banning all imports of Russian oil and gas and energy. That means Russian oil will no longer be acceptable at US ports and the American people will deal another powerful blow to Putin's war machine."
The United States is on its own with this one. While the U.S. only got about 8% of its energy from Russia in 2021, Europe relies much more heavily on Russia for its energy needs (27%). Still, the U.K. is now pledging to phase out Russian oil by the end of this year. European oil companies Shell and BP are also pulling out.
What Biden called "Putin's price hike" was hitting the pumps before this announcement, with the average gas price in the U.S. rocketing to over $4/gallon and counting. The sticker shock is real, but if you account for inflation, prices are near where they were in the 2010s.
(Not that the facts are at all helpful when you're watching those numbers climb at the pump.)


Learn a New Language In 5 Minutes a Day
With Babble you can learn a new language in just a few minutes a day! And they want to make one thing crystal learning a new language in small bite-sized chunks is actually THE BEST way to learn a new language.
Babble's easy to use app makes it fun and easy to learn, here's how:
Babbel's 15-minute lessons make it the perfect way to learn a new language on the go.
Unlike the infamous language classes you took in high school, Babbel designs their courses with practical, real-world conversations in mind. Things you'll get to use in everyday life.
Their teaching method has been scientifically proven to be effective.
With Babbel you can choose from 14 different languages, including, Spanish, French, Italian, and German.
Right now, when you purchase a 3-month Babbel subscription, you'll get an additional 3 months for FREE. That's 6 months, for the price of 3! Just go to BABBEL.com and use promo code INVEST.


South Korea Goes To The Polls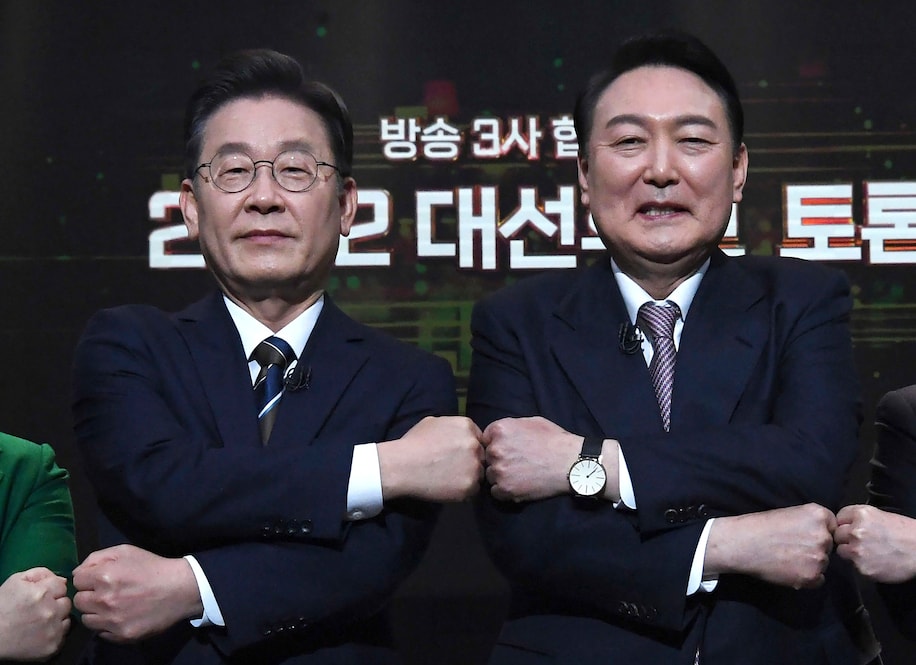 candidates Lee Jae-myung left and Yoon Suk-yeol right. credit: getty
South Korea elects a new president today to succeed President Moon Jae-in. The results will decide how the world's 10th largest economy will proceed domestically and beyond.
The Candidates
The race is too close to call, despite how very different the two top candidates are.
Lee Jae-myung is a Democrat, like President Moon. He is a progressive who wants to be a "successful Bernie Sanders." If elected, he aims to implement a universal basic income and expand public housing. He also wants to work with the U.S. and China to pursue peace with North Korea.
Yoon Suk-yeol, a member of the conservative People Power Party, is not so much interested in diplomacy with North Korea. Instead, he wants to focus on developing the technology to launch a preemptive attack in case North Korea decides to go nuclear. He's also for strengthening South Korea's relationship with the U.S. and Japan.
The Voters
According to NPR, "The election that will choose South Korea's next president is noteworthy in that young swing voters in their 20s and 30s, who make up roughly a third of eligible voters, and whom candidates have… aggressively courted, could prove key."
An anti-feminist backlash is dividing the country, with young men supporting the People Power Party. Yoon has actively courted those men–who are threatened by the increasing power of women–blaming feminism for the country's low birth rate and pledging to abolish the Ministry of Gender Equality and Family.


Heatwave Wanda Henrietta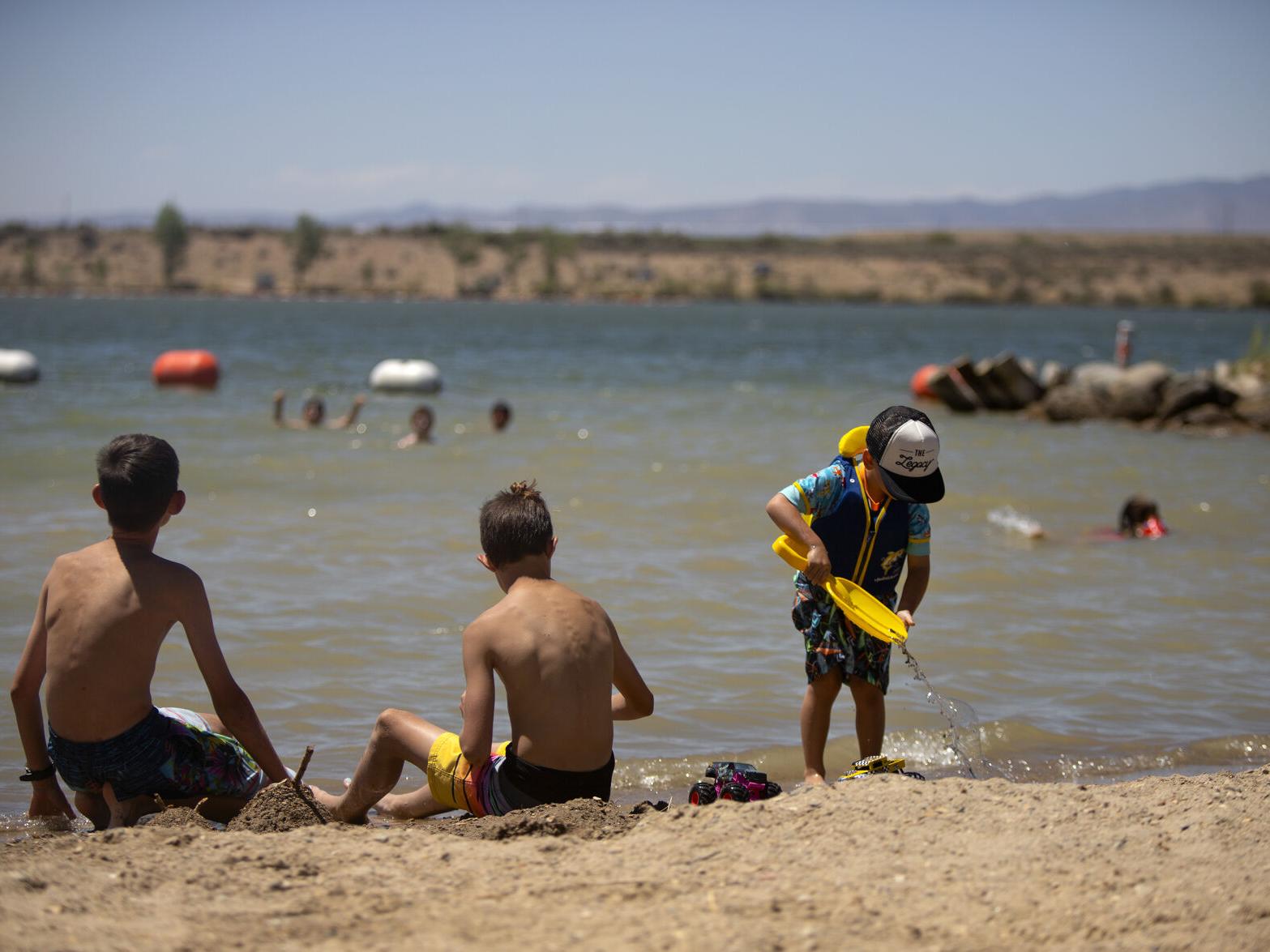 credit: daily sentinel 
Heatwaves are about to get some branding.
California is considering a bill to reduce deaths from heatwaves by naming and categorizing them, like hurricanes. Heatwaves kill almost 150 people a year in the U.S., more than hurricanes and tornadoes combined. That jumps to half a million people killed by heatwaves per year across the globe.
Heat is the deadliest natural disaster we face today, and the climate crisis is only making it deadlier. It's a silent killer, too, with no raging winds or flying trees to shove the reality into our faces. But it's KILLING US!
California is hoping to tap into the human brain to make it real.
Studies show that a name helps with that, making an event concrete and triggering preparations. Giving it a number goes that extra step.
"It's important to make information easily accessible, easily digestible, and actionable," said Makenzie Krocak, from the University of Oklahoma Institute for Public Policy Research and Analysis. "People are much more consistent about interpreting numbers. That doesn't necessarily mean that they are more likely to respond, but it does mean that interpretation is more consistent from person to person."
Consistency gets a bit tricky when thinking about scaling this system, however. Weather is relative, and the deadliness of a heatwave can change depending on elements like humidity and the length of the wave.


News By The Numbers
credit: giphy
3. That is how many different species might have made up what we think of as the T. rex, a new study found. The Tyrannosaurus rex (tyrant lizard king) may have been joined by Tyrannosaurus regina (tyrant lizard queen) and Tyrannosaurus imperator (tyrant lizard emperor). I would not want to be anywhere near those power struggles.
2 million. That is the number of people who have fled the war in Ukraine, according to the U.N. That's about 4.5% of the country's population.
38. That is how many detainees remain at Guantanamo Bay, after Mohammed al-Qahtani was repatriated to a mental health facility in Saudi Arabia. He was tortured at Guantanamo for over 20 years.
700. That is how many miles an 11-year-old boy from Ukraine traveled by himself to escape the Russian assault. He traveled with only a passport, a plastic bag, and a phone number written on his hand, and he made it safely to his relatives in Slovakia.
6%. That is how much global energy emissions rose in 2021, a record high of 36.3 billion tons.


What's Trending?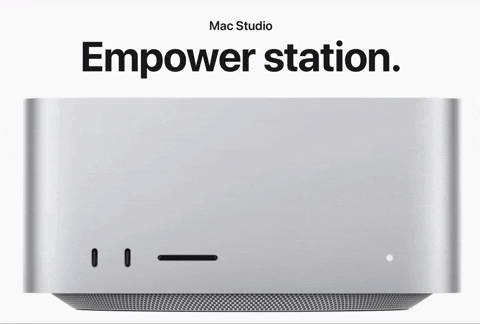 credit: apple
Apple is trending because the company announced new lower-cost iPhones, a new iPad Air, and a new supercomputer called Mac Studio.
Spotify and Discord are trending because the streaming services suffered outages Tuesday. There are likely conspiracy theories about the timing, but the issues were unrelated.
JK Rowling is trending because of controversial Tweets about a new transgender law in Scotland on International Women's Day. When asked if this is the hill she wants to die on, she confirmed that she is committed to her stance.


Today's Live Show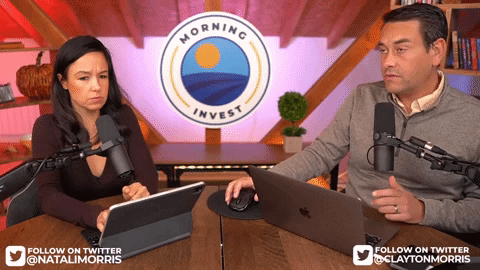 JOIN US TODAY AT 9AM EASTERN TIME
Join us on today's live morning show. Today we're looking at the US oil embargo and what that means for gas prices. We're also looking at the US sending jets to Ukraine as Putin threatens all out war. All of that and more on today's show. Click here to RSVP and I'll see you at 9 AM Eastern.


Share The Love
Become a friend of Morning Invest by sharing this newsletter with someone you love.
When you do give you actual rewards that'll make everyone jealous.