| TOGETHER WITH | |
| --- | --- |
Happy Friday. An art collector just discovered a long-lost original Vincent Van Gogh painting at a countryside auction. It's called "Auvers, 1890" — in its original condition and signed on the back by "Vincent." It's likely Van Gogh painted this in the last two months of his life.
What did you find during your Spring cleaning?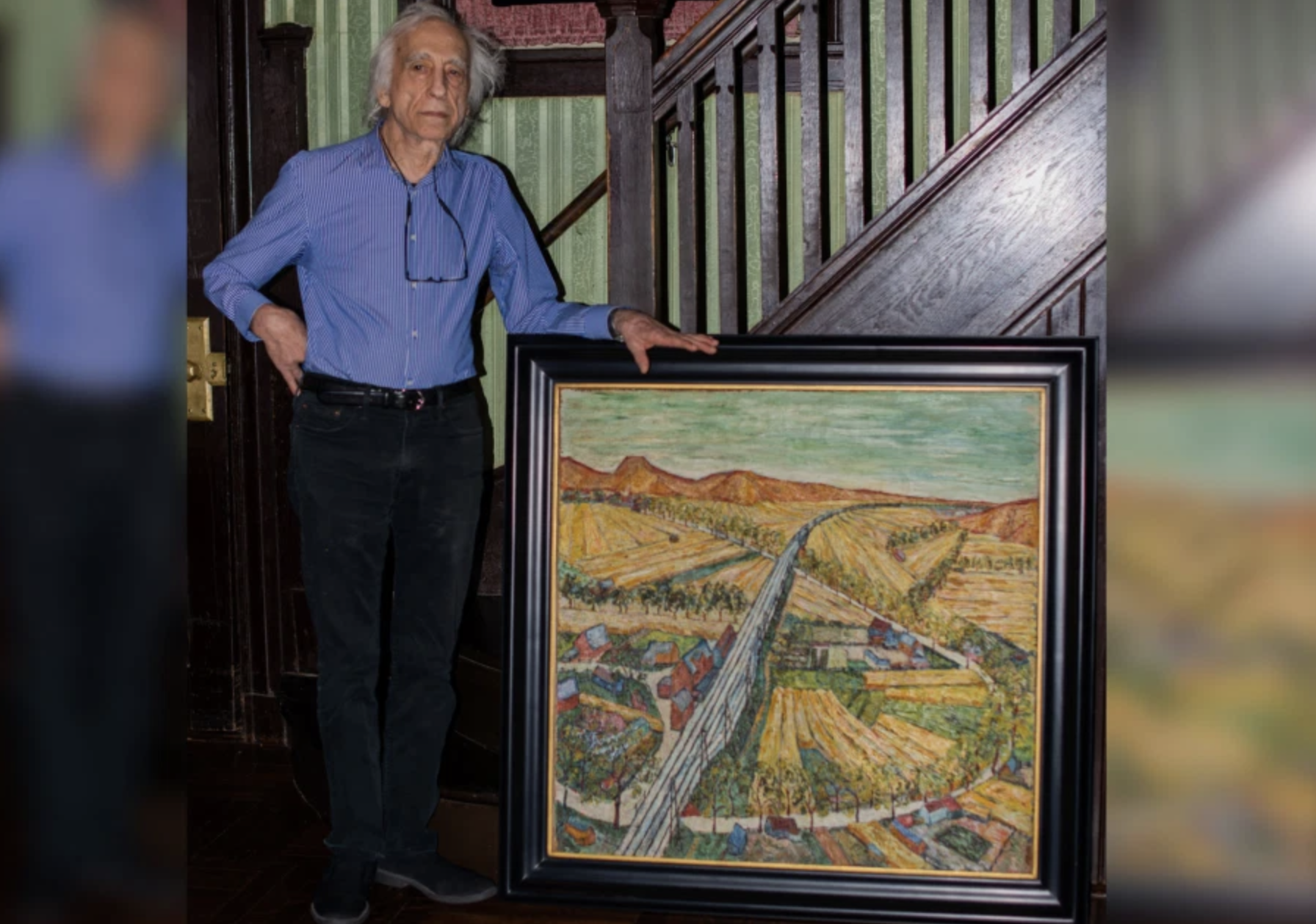 In Case You Missed It.
🛑 There has been a ceasefire in the Hamas/Israel conflict after 11 bloody days of fighting.
🚔 An 11-year-old girl marked her attacker with blue slime so the police could find him. She got the idea from watching "Law and Order."
🐓 The CDC is warning people not to kiss or snuggle poultry birds due to risk of salmonella. There goes your weekend!
🇬🇱 U.S. Secretary of State Antony Blinken said that the U.S. does not want to buy Greenland, even though former President Trump proposed the idea during his administration.
🩲 This is a fun article about the history of the Speedo. The first men to wear them in 1961 were arrested for public nudity but later released because "no pubic hair was showing."
✅ Twitter will relaunch its verification program to allow everyone to get verified, not just the Kardashians.
Coronavirus Update: 😷 Total confirmed cases as of 6:30 p.m. ET on Thursday: 33,050,952 — Total deaths: 588,443— Total tests: 455,000,070
Today's Live Show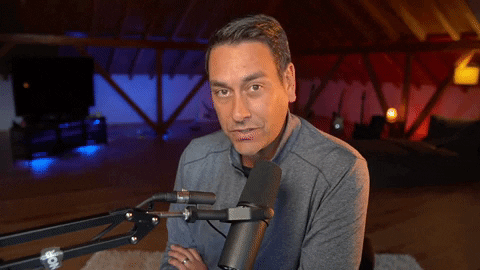 WHY THE IRS IS ABOUT TO GET A WHOLE LOT STRONGER
Join us on today's live morning show. We're looking at the alarm around Bitcoin as governments look to take their cut. Click here to RSVP and I'll see you at 9 AM Eastern.
CONFORMING LOAN

Program

Rate

Change

APR

Change

30 year

2.85%

0.04%

2.91%

0.04%

15 year
2.10

%

0.02%

2.19

%

0.02%
The Lead: BItcoin Bounce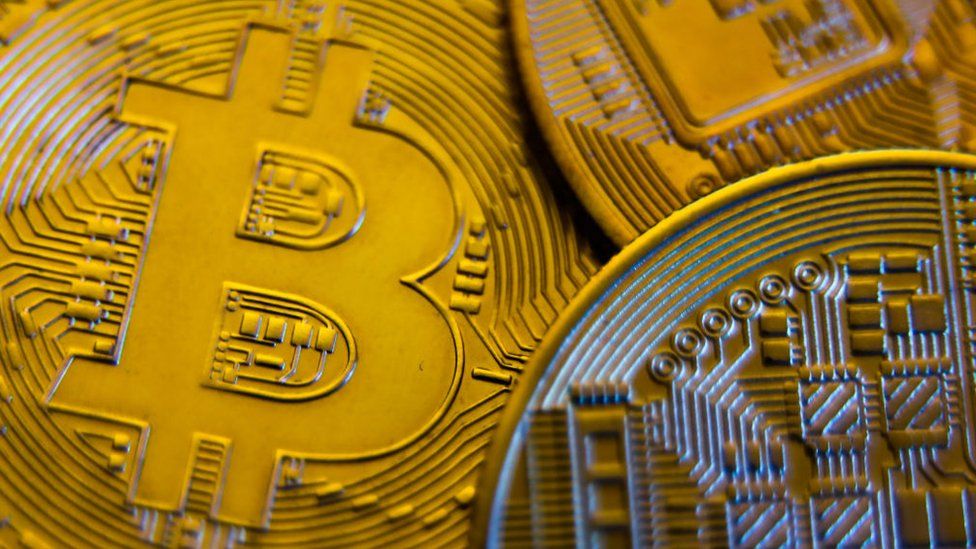 credit: getty
The Bitcoin dive was halted after Elon Musk tweeted that Tesla has diamond hands using emojis. I mean, we hate to admit that the dude has this much influence but he does!
Diamond emoji and hands emoji are a sign that someone is keeping their holdings. Musk had caused a Bitcoin selloff last week when he announced that Tesla would not accept Bitcoin payments and it was exacerbated on Wednesday when the Chinese government banned crypto payments but will still allow crypto holdings. But Musk's emoji Tweet has helped Bitcoin rebound to around $40,000 after it had dropped to $30,000. We hope you didn't sell on the dip! It's buy low, sell high, not the other way around!
Meanwhile, the U.S. Treasury Department announced that it will crack down on crypto markets and transactions and require any transfer of $10,000 or more to be reported to the IRS. You already did have to report your crypto transactions on your taxes. Not doing so is a federal crime, punishable with jail time. Crypto is good for a lot of things but tax evasion is not one of them, friends!
Sponsor: TrueBill
What if I told you that you could save $720 this year just by using Truebill? Would you believe me? Well, you don't have to take my word for it. You can try it right now have your mind blown. Just click here.
Truebill shows you how many subscription services are you paying for each month. Do you even know? Subscriptions add up, and sometimes we don't notice the monthly deductions from our bank accounts.
● 80% of people have subscriptions they've forgotten about. Are you one of them?
● How do you keep track of your bill payments and budgets? Clunky Excel spreadsheets? Scattered Post-it notes?
Truebill is the smartest way to manage your finances with an easy-to-use app. You can review all of your recurring charges in one place and the best part is that you can cancel those pesky subscriptions right inside the app.
I couldn't believe how much money they saved our family. They found old subscriptions that I didn't even know about. Try it right now by clicking this link to start saving some money.
The IRS Is Asking For A Raise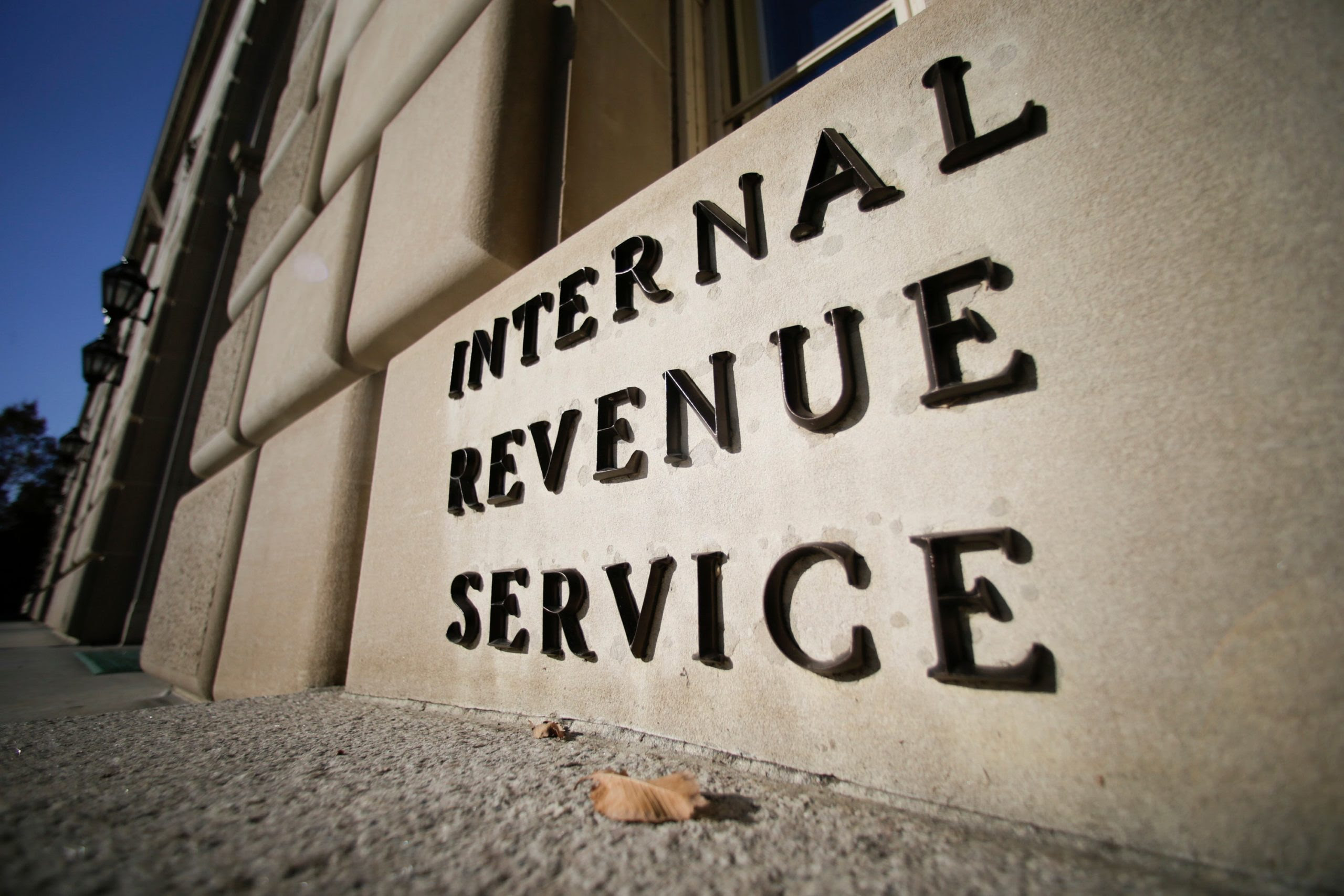 credit: getty
President Biden proposed an $80 billion budget increase for the IRS to help the agency hire an additional 87,000 people. The administration says that this will help the agency catch tax cheats and – paraphrasing here – make them a scarier force to be reckoned with.
The head of the IRS, Charles Rettig, has been asking for more money for months. The agency says that 15% of taxes owed go unpaid and that amounted to $600 billion in 2019 alone. The country badly needs tax revenue to pay for all of the spending the President has committed to and Rettig says he can go out and get it with a stronger workforce.
The President's proposal says that the IRS needs new technology to update outdated filing systems and help thwart "the 1.4 billion cyberattacks the IRS experiences annually." Yikes. The plan would also swell the ranks of IRS employees by 10% per year.
Republicans have traditionally pushed back on all budget increases and expressed concerns over increasing the IRS' power. Like everything on the President's wish list, this is pending congressional approval and that is not a sure thing.
Google My Rash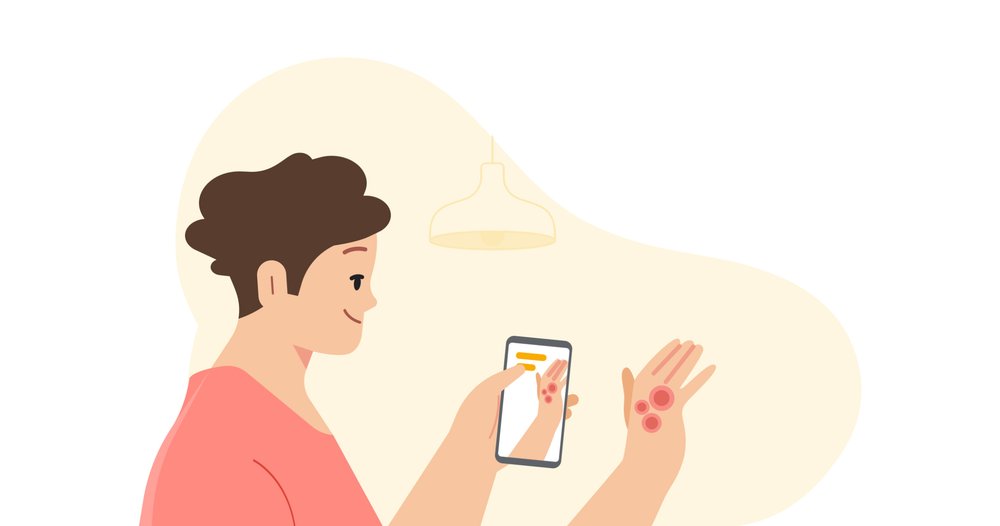 credit: google
Google rolled out an app that can diagnose skin conditions using your phone's camera. It can also diagnose issues with hair and nails.
Okay, this gives me the heebie-jeebies but I can see how it is useful. It could help people find the right doctor or simple ointments for common problems. The problem is that only 3.5% of the people the app used for its learning algorithm had black or brown skin. Dermatologists say that this could lead to some misdiagnoses for people who do not have light skin.
Google published a study showing that the app had 87.9% accuracy in identifying skin conditions for Black people, which was higher than any other ethnicity. The company says that the entire field of dermatology underserves darker skinned people and this research is meant to bridge that gap, not exacerbate it.
News By The Numbers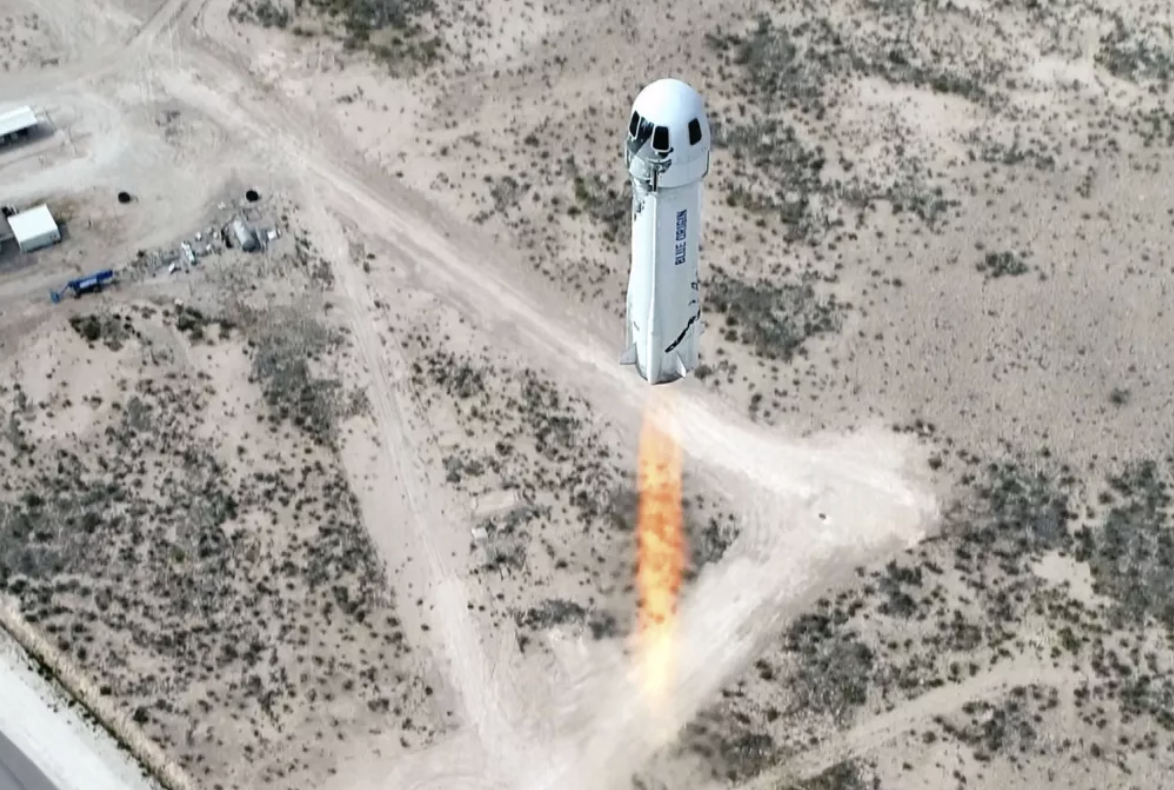 credit: blue origin
$1.4 million. That is how much it will cost to hitch a ride on Jeff Bezos' company Blue Origin's space voyage this summer.
$52,500. That is the fine that the FAA has given to one disruptive airplane passenger who tried to open the cockpit door and hit a flight attendant and pushed them to the floor.
68. That is how many big exotic cats were taken from the animal park featured in the Netflix show "Tiger King" after a Department of Justice complaint about how the animals were being treated. Shut these abominations down now!
$10 billion. That is how much a media entrepreneur is suing McDonald's for because he claims that the chain does not advertise enough with Black-owned media outlets. Wait, he wants more fast food advertising to Black communities? Please watch this Ted talk and see if you can figure out what is wrong with this idea.
Clean Up Your Space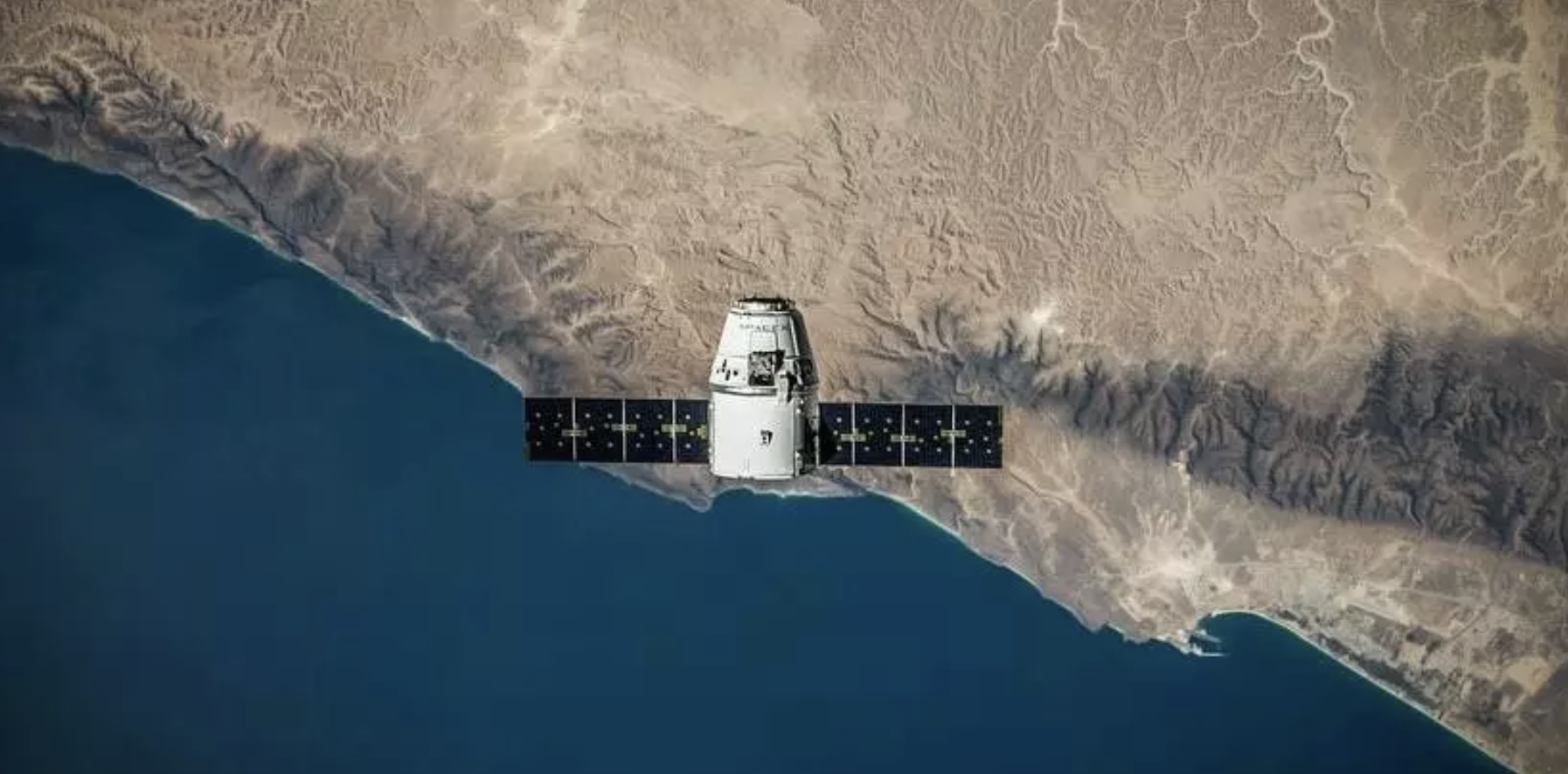 credit: unsplash
The first clean-up crew was sent into space in March in an effort to retrieve what humans have left behind. It's a big task! Currentl,y there are 3,000 inactive satellites and 900,000 pieces of Earth-made debris just chilling out there in the final frontier.
Space debris can travel at 25,000 miles per hour so it is dangerous pollution. The ELSA-d mission is a pilot program to capture and safely remove this debris from orbit using magnetic retrieval. The craft launched from Kazakhstan and was created by a Japanese company called Astroscale. The rocket is currently running tests in which it captures space debris, deliberately loses it, and then tries to re-capture it again. The goal is to collect all this space junk and then send it back to Earth where it will burn up upon re-entry into the atmosphere.
Surely someone has thought to study how this affects the Earth's atmosphere, right? Please say yes!
Mountain of Masks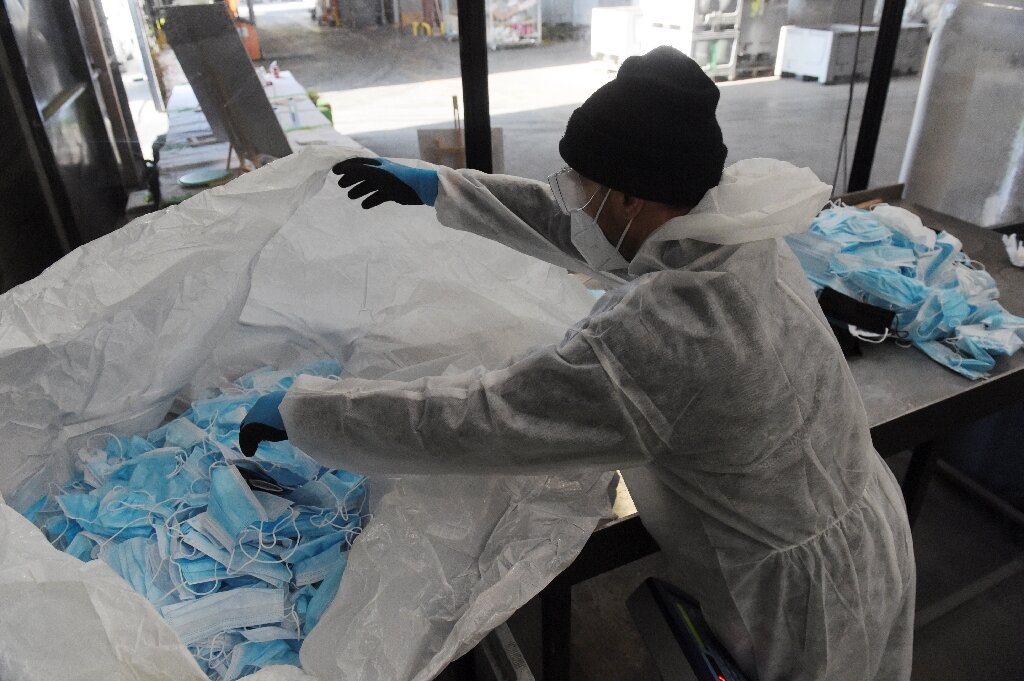 credit: phys.org
Our world is littered with medical protective gear but maybe we can make something of this?
Researchers in Australia are trying to use recycled masks to make roads. In Britain, one company turns them into backyard furniture. In France, another company turns them into car carpets. In the U.S., there is an effort to turn them into outdoor benches.
The masks have to quarantine for a week before they are handled and then are sterilized with ultraviolet lamps.
The world is going through 129 billion disposable masks per month and most cities have no way to collect them for recycling. In France alone, 40,000 tons of masks were thrown out last year because no one knows where to put them for recycling. If these companies can solve the collection problem, they can turn lemons into lemonade.
Share The Love
Become a friend of Morning Invest by sharing this newsletter with someone you love.
When you do give you actual rewards that'll make everyone jealous.