| TOGETHER WITH | |
| --- | --- |
Happy Monday.
Phil Mickelson became the oldest player in PGA history to win a major on Sunday at the PGA Championship. And it wasn't even close. Chants of "Lefty! Lefty! Lefty!" chased the 50-year-old onto the green and into the scoring tent after a marvelous round that left the younger whipper-snappers in the dust.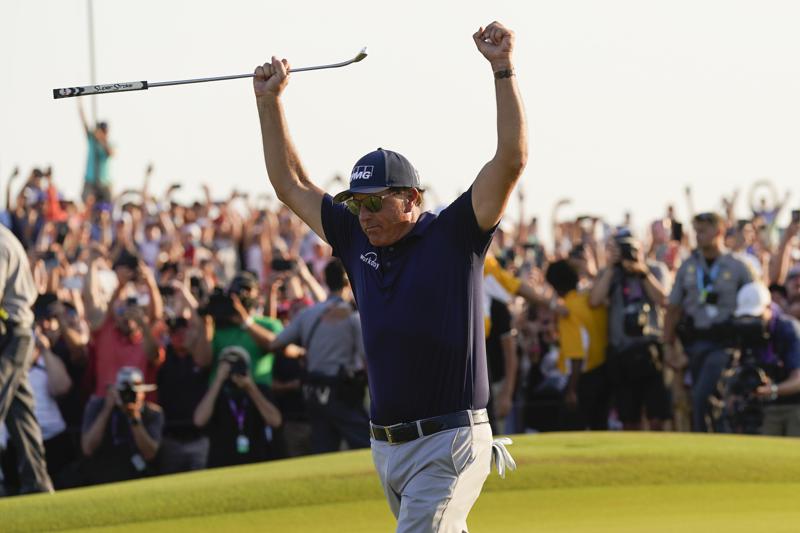 In Case You Missed It.
💄 Alex Rodriguez launched a line of makeup for men.
🇦🇺 Doctors in Australia amputated the wrong leg on an elderly man and blamed it on "human error." I'll say!
🥞 IHOP is launching a more casual spinoff restaurant chain called Flip'd by IHOP. Because regular IHOP was too fancy?
🪴 People are giving their pets CBD for anxiety.
📉 The price of Bitcoin continued to decline over the weekend, sliding back to its $33,000 price point before bouncing back this morning.
🏛 The National Guard is leaving the U.S. Capitol, turning security back over to Capitol Police. Guard troops have been there since the January 6 riots.
Coronavirus Update: 🗣 Total confirmed cases as of 6:30 p.m. ET on Sunday: 33,115,409 — Total deaths: 589,879 — Total tests: 458,489,830
Today's Live Show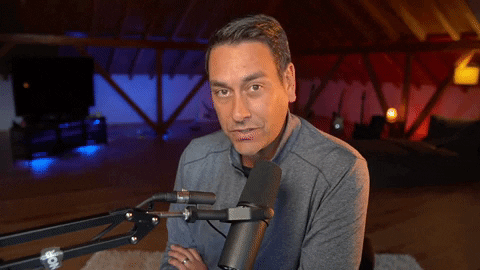 BITCOIN CRASHES AS INFLATION TAKES OFF
Join us on today's live morning show. We're looking at the weekend blood bath for crypto and what caused the major sell-off. We're also looking at some inflation-resistant sectors to put your money on as things start to get hotter. Click here to RSVP for our live show and I'll see you at 9 AM Eastern.
The Lead: The Shrinking Infrastructure Stimulus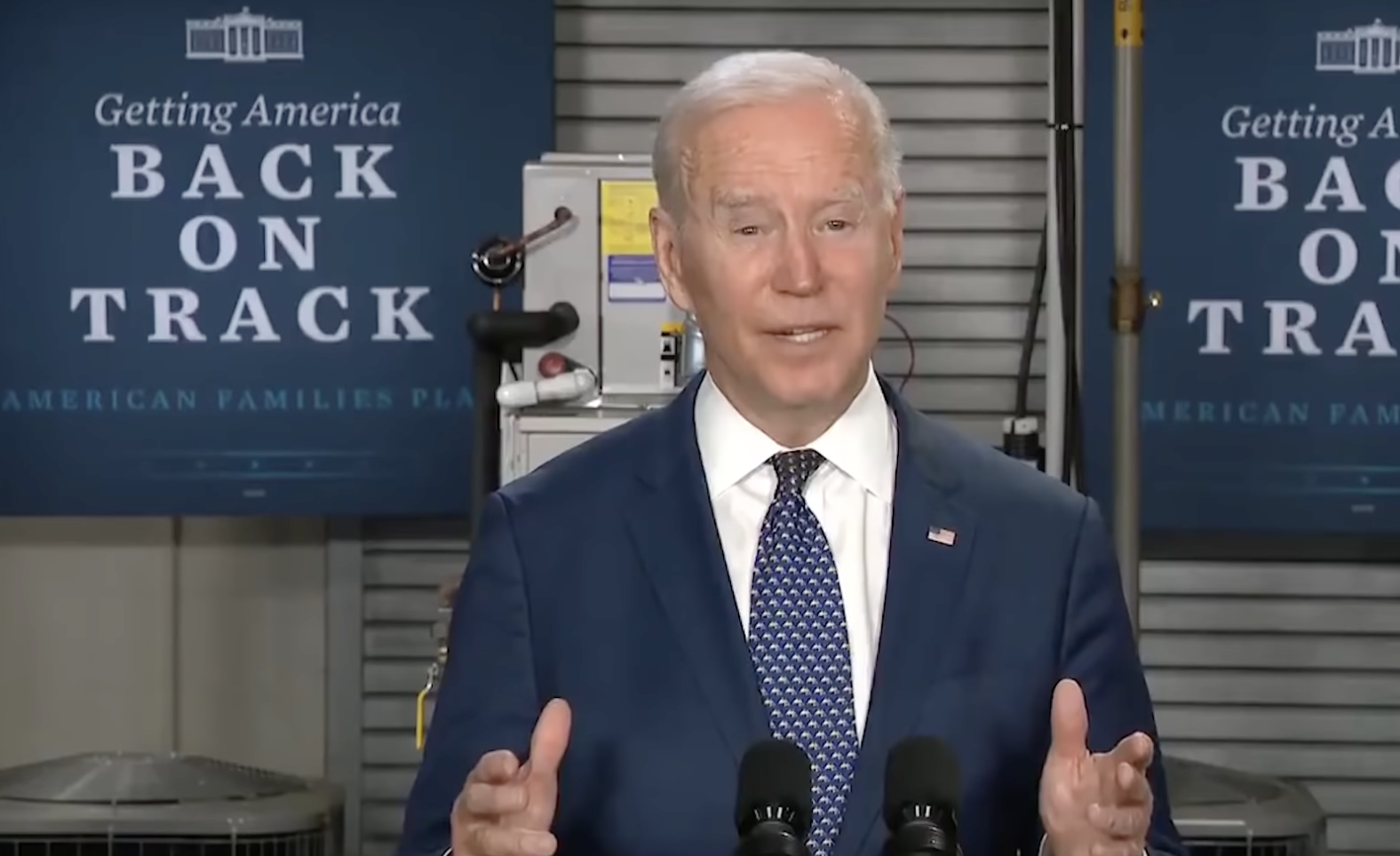 credit: youtube
The President has come down on his opening bid for his infrastructure bill, lowering the price tag by $600 billion. The original proposal would cost $2.3 trillion. The new proposal will cost $1.7 trillion.
This was the result of talks with Republican leaders who are spelling out what it will take to get them to vote in favor of the bill. In order to lower the cost, the President's team agreed to lower funding for rural broadband and reduce spending on "roads, bridges, and major infrastructure projects." They will also move funding for research and development and supply chain improvements over to a different bill.
Republicans did not jump for joy at this concession. The President lowered the price tag by $600 billion but even that is more than Republicans want to spend. Their infrastructure proposal costs less than that at $568 billion.
CONFORMING LOAN

Program

Rate

Change

APR

Change

30 year

2.89%

0.08%

2.95%

0.08%

15 year
2.11

%

0.03%

2.20

%

0.03%
Can You Watch My Prisoner For Me?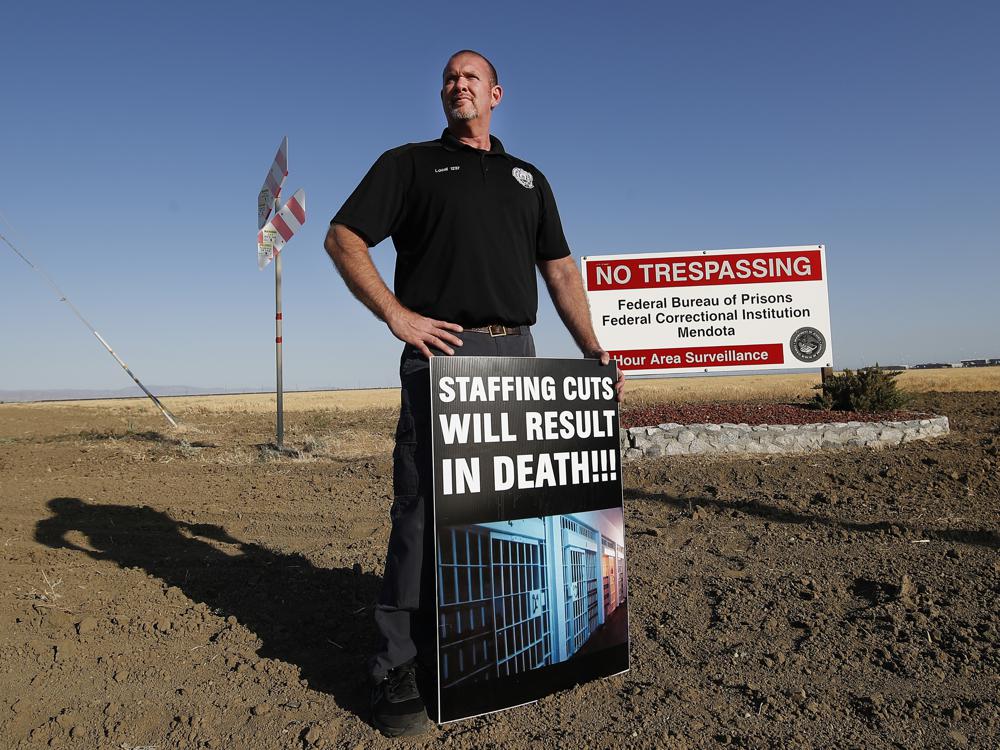 credit: ap
The federal prison system is so low staffed that cooks and nurses are being asked to watch inmates. What could go wrong!?
Nearly one-third of all federal correctional officer jobs are vacant, according to the Associated Press. The Justice Department budgets to employ 20,446 full-time officers but they only have 13,762 on staff.
Where'd they all go?
Well, the pandemic didn't help. Who would want to work in places where people cannot social distance and outbreaks rage like wildfire? Staffing was a problem long before the pandemic due to "chronic violence and high-profile deaths."
In Texas, staffing is so low that inmates are forced to stay in their cells for the weekend because there is no one to watch them.
Sponsor: Get 2 Free Stocks with Webull
Last night we published a video on which company Bill Gates just invested in. Many of you jumped on the stock using your Webull account. If you haven't signed up for Webull now is your chance to get 2 free stocks promotion valued up to $1,850. Yes, you read that right. Right now you can get two free stocks valued up to $1850 just for opening an account with Webull.
You'll get the free stocks just for opening a free trading account with Webull and depositing $100 into the account to activate it. Remember you're not spending $100, you're simply depositing that money into your account. Don't forget to make that deposit in order to receive the free money. And right now Webull is giving away some premium stocks like Google and Apple.
Simply click here and start an account. Even if you never do anything else with the account you still get that free money.
With Webull you can invest in thousands of companies using their trading tools and analytics to create your own financial portfolio. And the best part is $0 commissions and no deposit minimums. I remember when I used to pay $6 per trade with some other companies. Not any more thanks to Webull.
Sign up today and get your free stocks. Thanks, Webull.
The Disease of Despair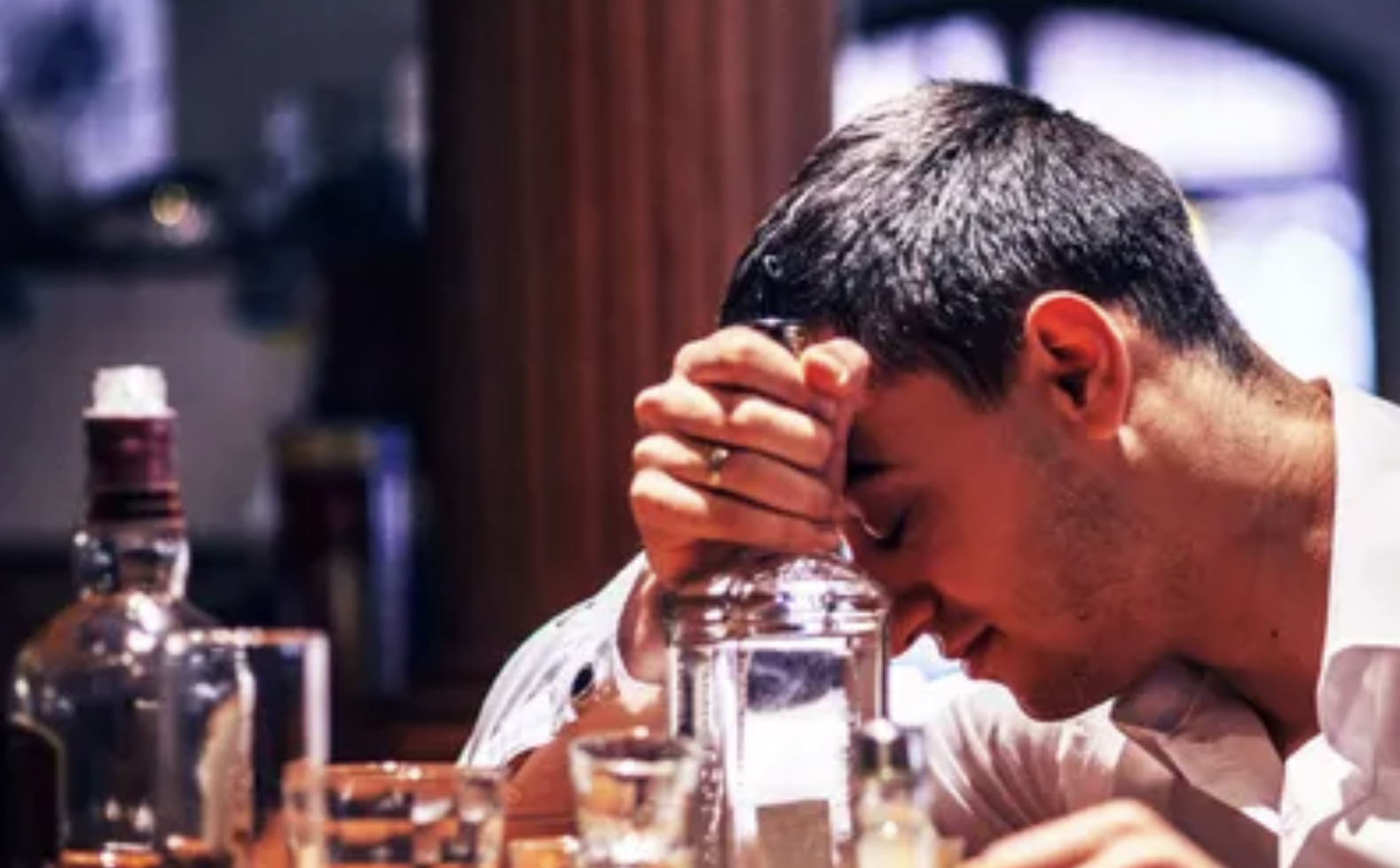 credit: getty
A recent study showed that more Americans are dying from "diseases of despair" than ever before.
What is a disease of despair? It is a condition brought upon by "a bleak economic or social outlook." It's when people feel so low by life that they turn to drugs, alcohol and suicide because they can't see a way out.
The study showed that these things were the main factors contributing to a drop of life expectancy. The rate of despair-related diseases were all up by a lot.
Consider this:
"Suicidal thoughts and behavior among minors jumped by 287% between 2009 and 2018. During that same period, those tendencies increased by 210% among 18 to 34 year olds. Alcohol-related diagnoses spiked by 37% within that decade, while substance-related diagnoses skyrocket by 94%."
Experts point out that this is different from momentary depression.
"It's important to emphasize that 'despair' does not merely refer to an aberrant internal state but is rather the consequence of a particular set of political-economic and cultural conditions that are producing distress," said the study's co-author.
What's Hiding In That Water Tower?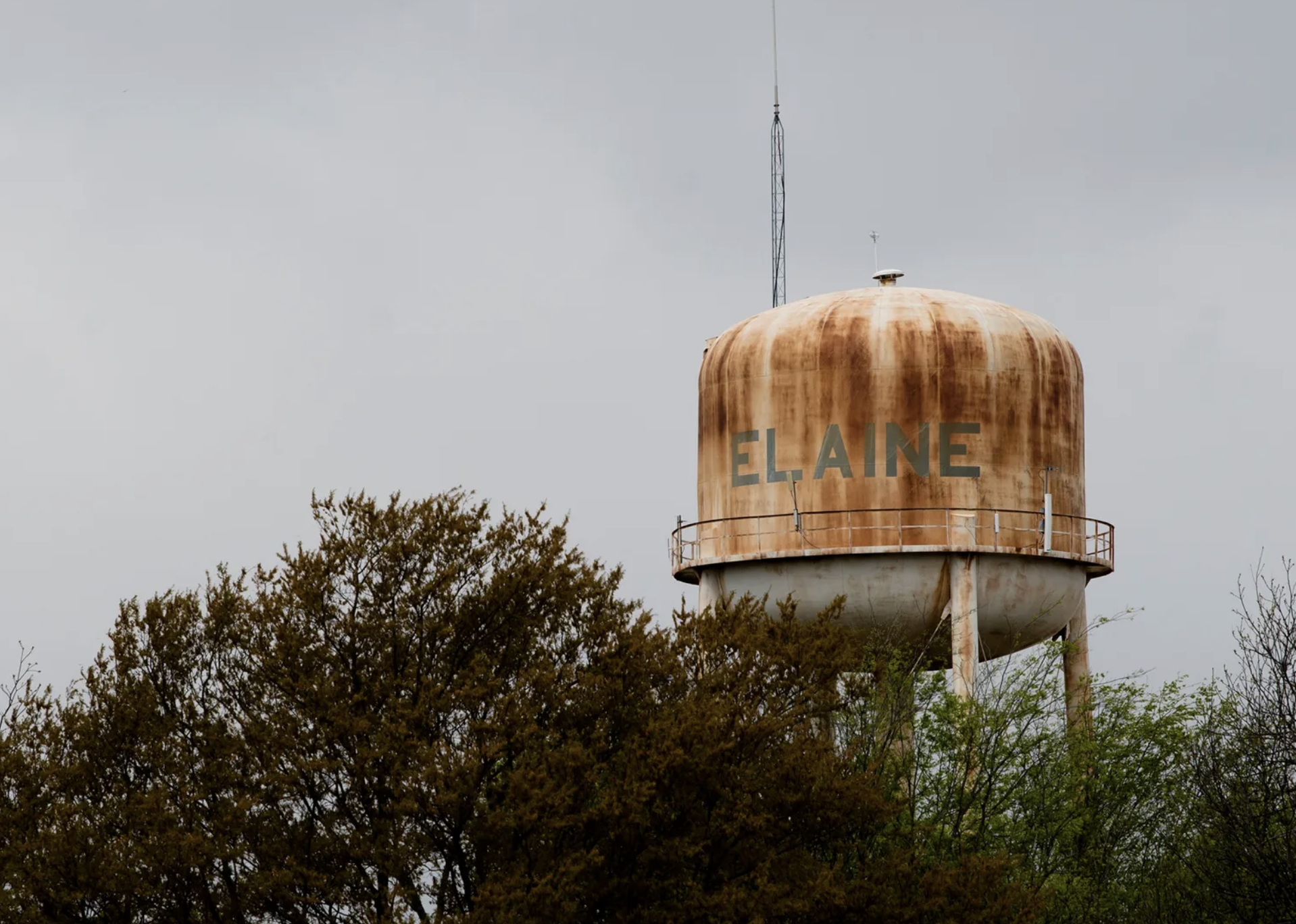 credit: USA today
This will gross you out. USA Today looked at water towers around America and found that some of them had not been cleaned out since they were built 50 years ago! Some of them are host to dead bloated snakes, mice and raccoons. Others had pigeon and other animal poop.
These are the receptacles supposedly delivering clean drinking and bathing water to U.S. homes. Experts say that diseases related to these water towers contributes to as many as 1,000 deaths per year.
There are no federal regulations for water tank maintenance and each state has its own rules about inspection and cleaning. According to USA Today, some have no rules whatsoever and it shows!
"Of the 41 states that responded to the survey, 37 require visual inspections of the outside of water tanks and towers, but only nine – 22% – required interior inspections needed to check for sediment buildup or if animal carcasses have contaminated the supply."
The Environmental Protection Agency has known about this problem since at least 2002 but has yet to create any rules or solutions. The agency is just now considering making rules but they would not be in place until 2027.
News By The Numbers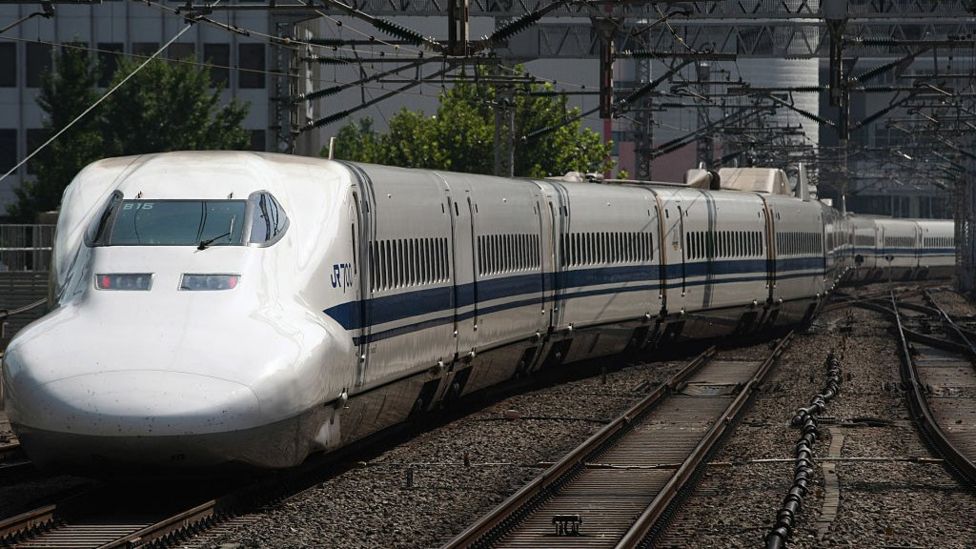 credit: getty
93 mph. That is how fast a Japanese speed train was going when the driver left the cockpit to go to the bathroom. There were 160 passengers on board. The train continued to travel without incidence but the driver is being disciplined.
5,000 liters. That is how much one Australian town bought of strong mice poison to deal with the terrible infestation in homes and crops. Not everyone thinks dumping poison on the town is an awesome idea obviously.
15. That is how many hairstyles are approved in North Korea. Leader Kim Jong-un has banned mullets and skinny jeans and other "decadent" Western-style fashion trends. He's not very up on Western fashion, is he?
3.2%. That is how much the population of West Virginia dropped between 2010 and 2020, making it the state with the biggest population drop.
21. That is how many ultramarathon runners were blown away to their death in severe weather during their race in China. The race was stopped when 172 athletes went missing. Only 151 were rescued.
Vegetarians Win This Round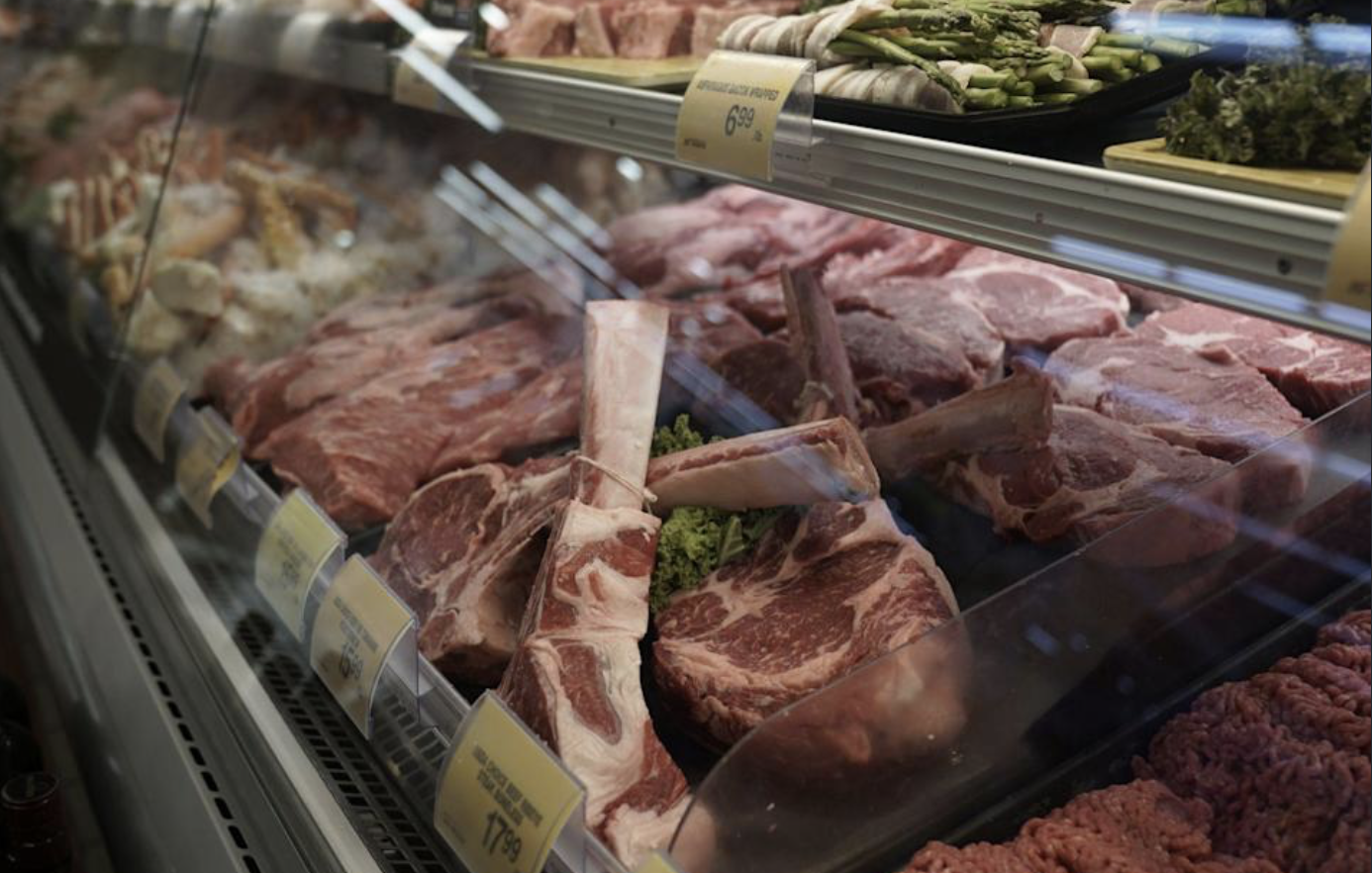 credit: Bloomberg
Meat is the product most heavily affected by inflation. Red meat, chicken and seafood all cost more now than they did pre-pandemic, according to a survey of American shoppers.
Grocery shoppers have felt the sting of higher prices for months as inflation slowly balloons. Supply chains and factory production are still lagging behind due to the pandemic and supply chain emergencies such as the Suez Canal and the Colonial Pipeline hack. This has caused the price of goods to increase.
Meat production plants have also suffered mass Covid outbreaks and now are struggling to keep their factories staffed.
Pro Tip: Plant a garden and this will be less of a problem! As the Gangster Gardener Ron Finlay says, growing your own food "is like printing money!"
Share The Love
Become a friend of Morning Invest by sharing this newsletter with someone you love.
When you do, we don't just give you a pat on the back and say, "Well done old sport." We give you actual rewards that'll make everyone jealous.