| TOGETHER WITH | |
| --- | --- |
Happy Monday. Utah authorities report an increase in people "hammocking" on power lines. Tha' hell? They ask that you please don't do that.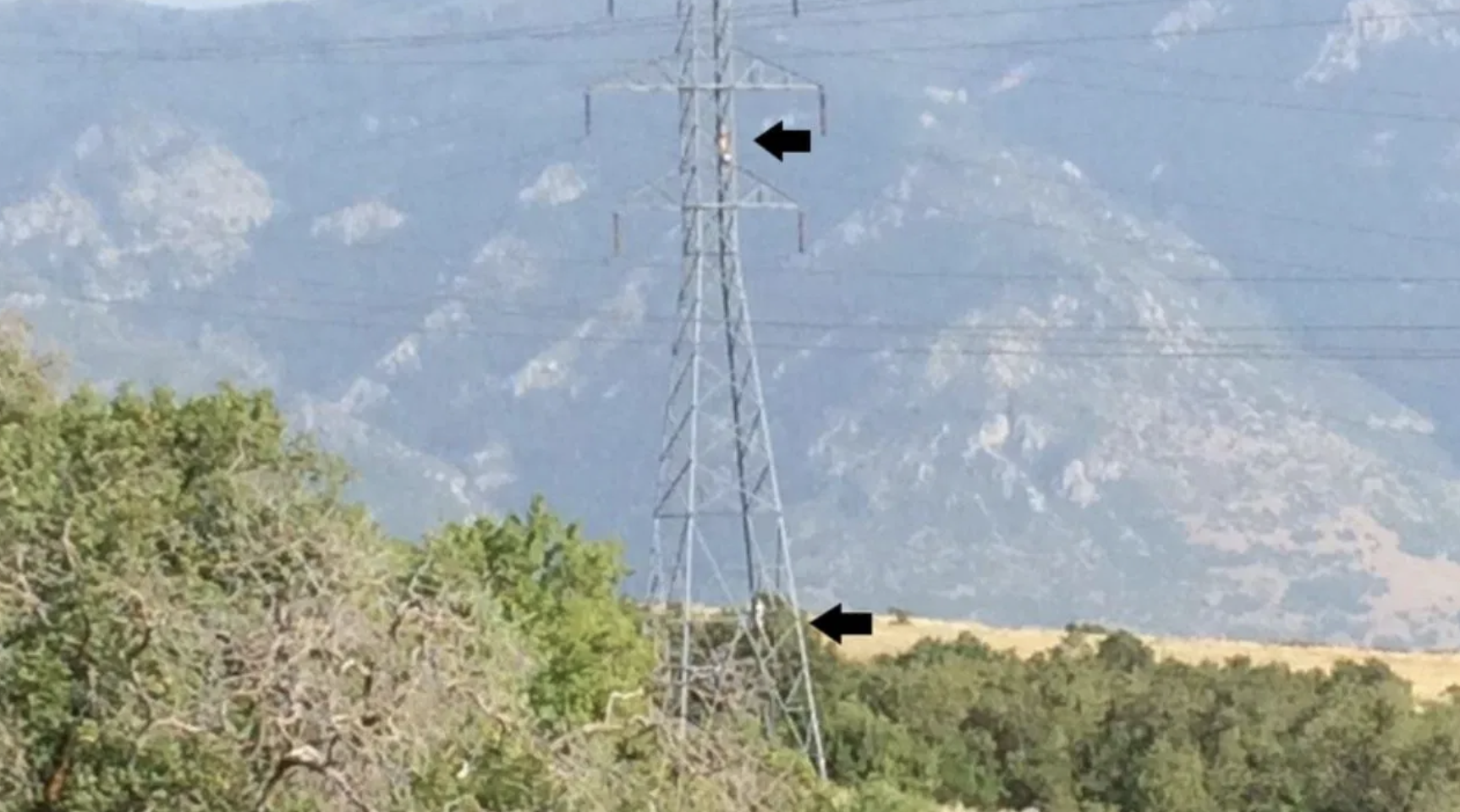 credit: abc4
In Case You Missed It.
💧 The West Coast drought will get some relief by way of monsoon rains.
🌊 Massive floods are expected this summer in Nigeria.
🤸🏾 Simone Biles will compete in the Olympics balance beam final.
☄️ A strange green meteor crashed in Turkey on Saturday. An astrophysicist called it a "fireball."
🇦🇫 The U.S. will offer refuge for displaced Afghans as fighting in the area surges.
🇨🇱 Workers will go on strike at the largest copper mining company in Chile. Chile produces 28% of the world's copper.
Coronavirus Update: 😷 Total confirmed global cases as of 2:00 p.m. ET on Sunday: 198,143,172 — Total deaths: 4,221,996 — Total vaccine doses administered: 4,110,644,112
| | | | |
| --- | --- | --- | --- |
| | Bitcoin | $39,681.08 | |
| | | | |
| --- | --- | --- | --- |
| | Ethereum | $2,584.43 | |
| | | | |
| --- | --- | --- | --- |
| | Cardano | $1.32 | |
| | | | |
| --- | --- | --- | --- |
| | Dow | 34,935.47 | |
| | | | |
| --- | --- | --- | --- |
| | S&P | 4,395.26 | |
| | | | |
| --- | --- | --- | --- |
| | Nasdaq | 14,672.68 | |
*Stock data as of market close, cryptocurrency data as of 5:00am ET.
Markets: Ethereum blasted off this weekend while Bitcoin pulled back below $40,000. The Dow futures surged this morning on optimism for the first trading day of August.
Infrastructure: Congress released a 2,702-page infrastructure bill finally. The table of contents alone is 18 pages.
CONFORMING LOAN

Program

Rate

Change

APR

Change

30 year
2.66

%

0.00%

2.72%

0.00%

15 year
2.13

%

0.05%

2.23

%

0.06%
The Lead: The Eviction Crisis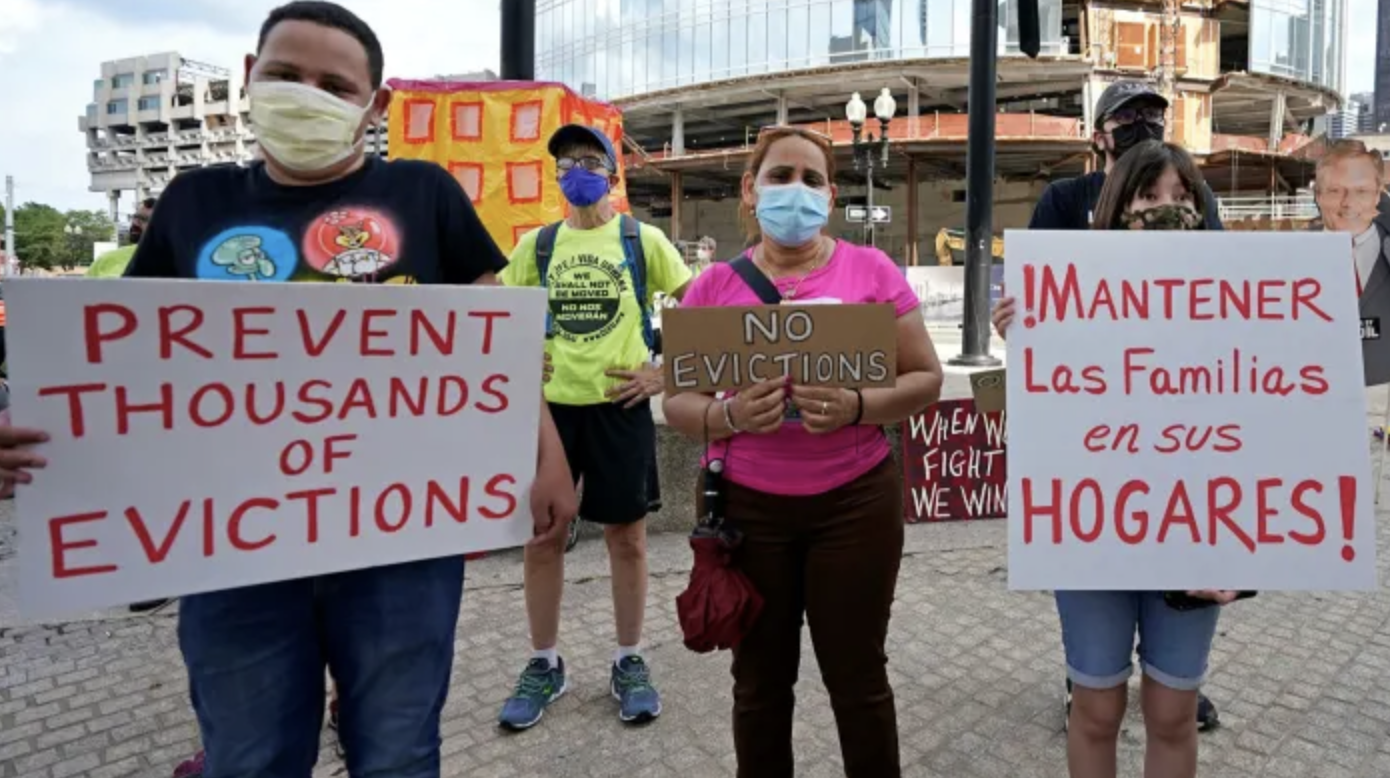 credit: ap
The eviction ban has come and gone. It actually did expire on Saturday, allowing landlords to enforce the leases of tenants in their properties.
The same ban also ends forbearance for mortgage holders. Up until now, borrowers could put off mortgage payments if they could prove that they were negatively affected by the pandemic. Now those payments will all come due at once and this will cause a lot of debt to come crashing down on many homeowners.
The Biden administration wanted to extend the ban but they conceded that only congress could do so, based on a Supreme Court ruling. Congress barely even tried.
What happened?
During the ban, landlords could not demand rent payments from tenants but they could keep a running tab. Now those bills will come due and tenants who cannot pay and cannot receive rental assistance will be evicted and local sheriffs will have to enforce and carry the evictions out in several states. New York and California have state eviction bans that will continue to protect tenants. The Wall Street Journal points out that renters in the South are the most vulnerable to eviction with the least forgiving measures in place for tenants.
But landlords are suffering too. They have had to pay for repairs on properties that have not cashflowed while tenants put more wear and tear on properties during lockdowns. There has been no reprieve on real estate taxes and insurance bills are still due. Many have not received any state aid for these expenses, despite programs meant to help landlords. The Supreme Court will hear a case on whether a ban on evictions is legal in the first place.
The eviction and mortgage moratorium may be over but it is not over. The fallout has barely just begun.
Sponsor: Babbel
With Babble you can learn a new language in just a few minutes a day! And they want to make one thing crystal learning a new language in small bite-sized chunks is actually THE BEST way to learn a new language.
Babble's easy to use app makes it fun and easy to learn, here's how:
Babbel's 15-minute lessons make it the perfect way to learn a new language on the go.
Unlike the infamous language classes you took in high school, Babbel designs their courses with practical, real-world conversations in mind. Things you'll get to use in everyday life.
Their teaching method has been scientifically proven to be effective.
With Babbel you can choose from 14 different languages, including, Spanish, French, Italian, and German.
Right now, when you purchase a 3-month Babbel subscription, you'll get an additional 3 months for FREE. That's 6 months, for the price of 3! Just go to BABBEL.com and use promo code INVEST.
Illegal To Be Homeless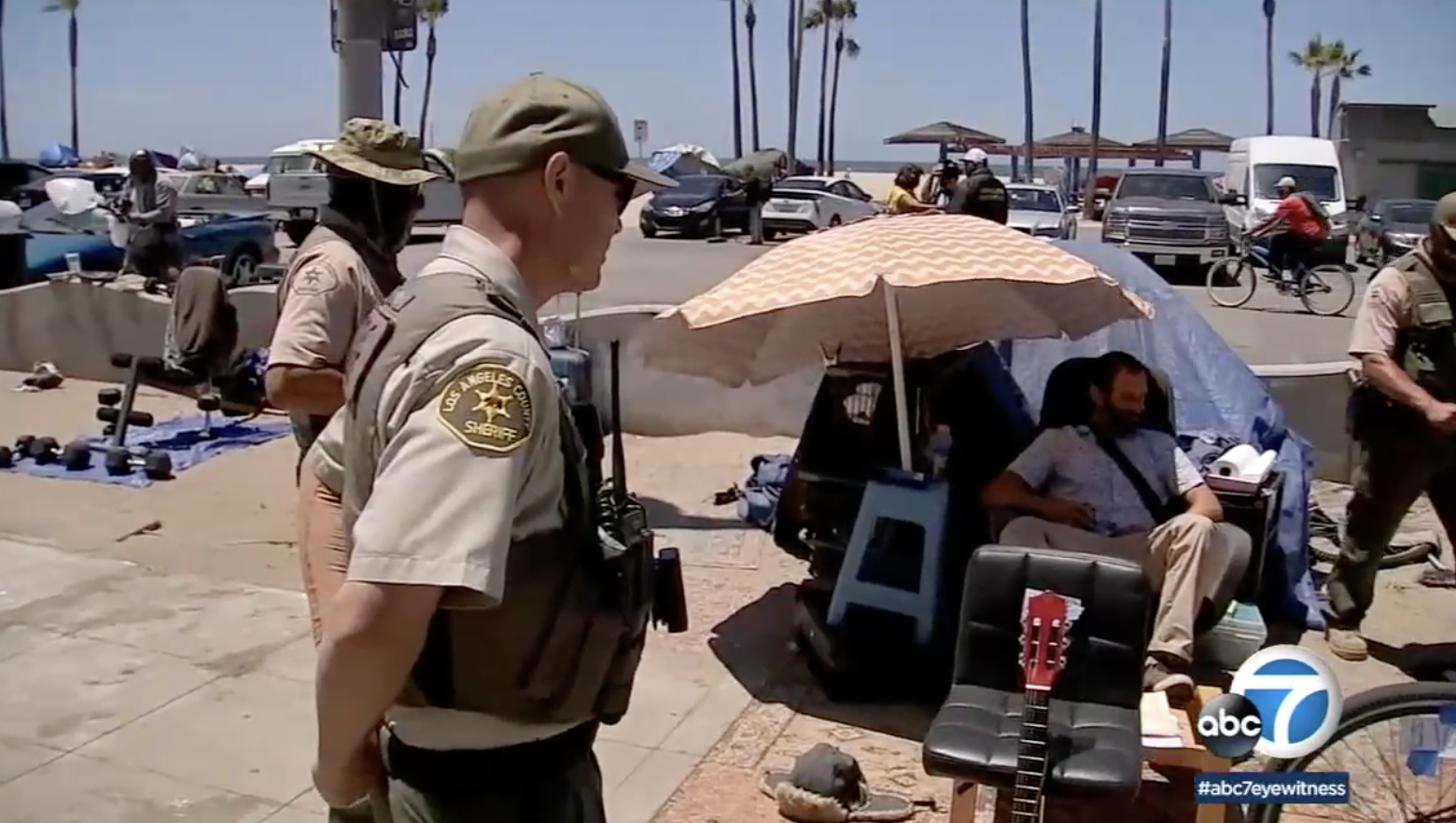 credit: abc7
Good thing California is paying out so much rental assistance because it is now illegal to be homeless in many places in Los Angeles.
Homeless people may not exist in and around all private property, space on a public sidewalk, within five feet of a building entrance or exit, within 500 feet of a school, daycare, park or library, 10 feet from a loading dock or driveway, or 500 feet from an overpass, underpass, freeway ramp, tunnel, bridge, bike path or subway. Soooooo…that's pretty much everywhere.
Meanwhile, the homeless population increased by 12.7% during the last year. Those 66,000 people will face fines, citations or charges for violating the new city ordinance. Officials say that the homeless will not face consequences simply for being homeless but rather for doing it in a way that blocks the flow of life and movement for others.
To Be American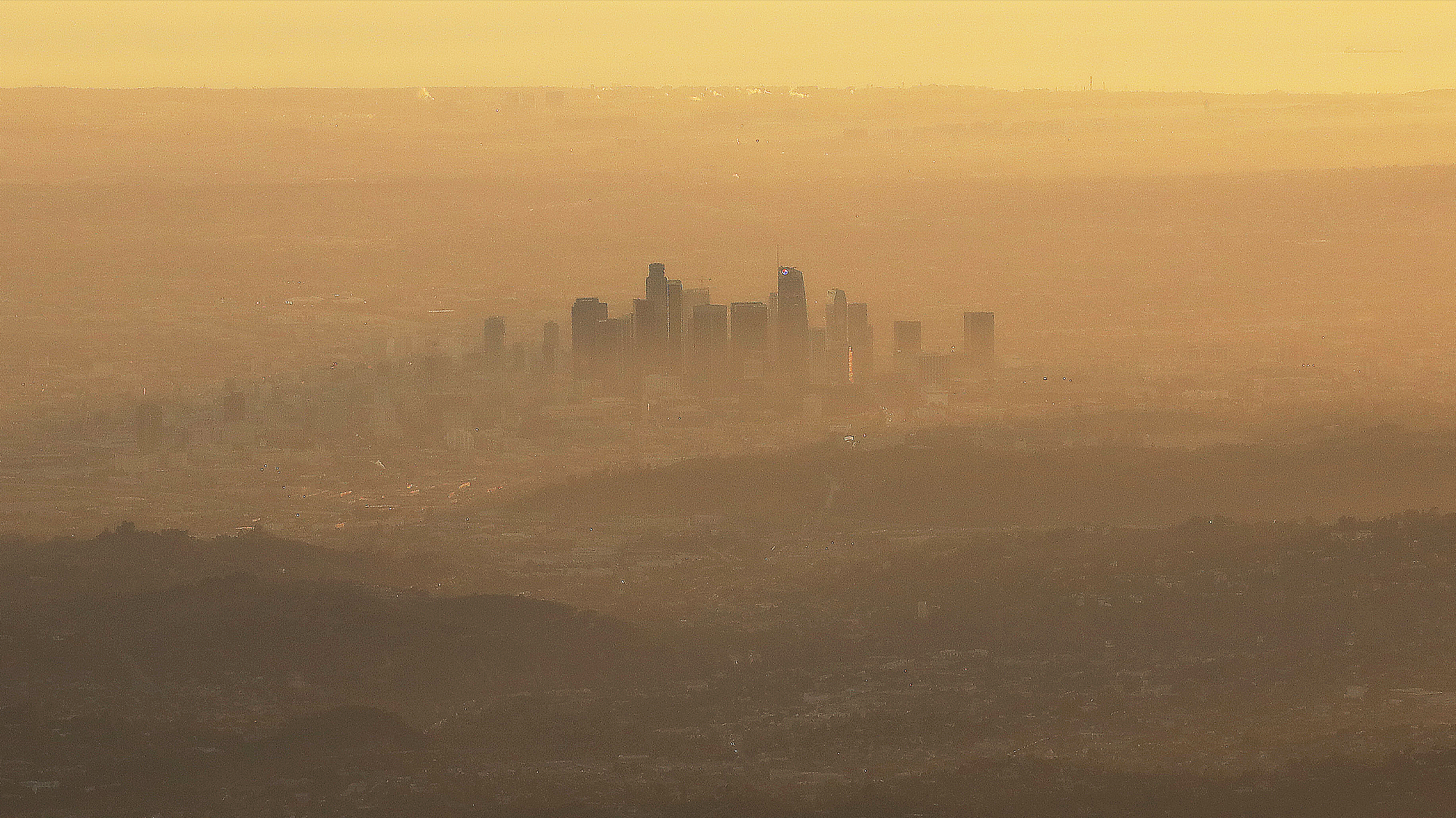 credit: getty
New research says that it takes three Americans to kill one person with their collective carbon footprint because the American lifestyle is so rife with consumption.
A researcher from Columbia University's Earth Institute calculated the "social cost of carbon," which puts a monetary figure on the damage caused by each ton of carbon dioxide emission. They calculated that for every 4,434 metric tons of CO2 pumped into the atmosphere beyond the 2020 rate of emissions, one person will die prematurely. If you take 3.5 average Americans, they can pump out that much CO2 in their lifetime fairly easily, thus the ratio.
Based on this math, eliminating emissions by 2050 would save 74 million lives!
Can we really pin this on Americans though? Yes. Americans had the worst ratio in the study. Comparatively, it takes 25 Brazilians to produce that much carbon and 146 Nigerians.
News By The Numbers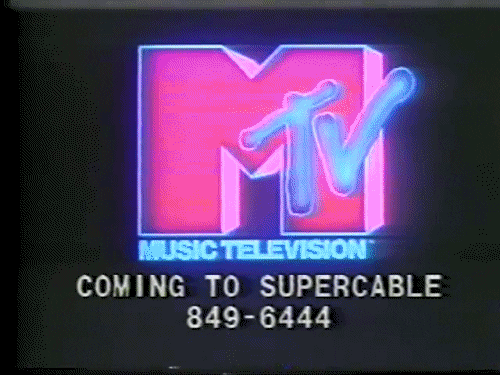 credit: giphy
40. That is how old MTV turned on Sunday. The network launched August 1, 1981 with actual music videos. My son just asked me, "What's MTV?" while I was searching for this logo.
$20,000. That was the fine for two travelers who tried to go from the U.S. to Canada with fake vaccination cards.
$887 million. That is the fine Amazon will have to pay in Europe for violating EU privacy laws in its advertising.
0. That is how many people showed up to a mobile vaccination center at a county fair in Missouri.
15-20 feet. That is how many feet a woman fell through a roof while she was ghost hunting over the weekend.
Today's Live Show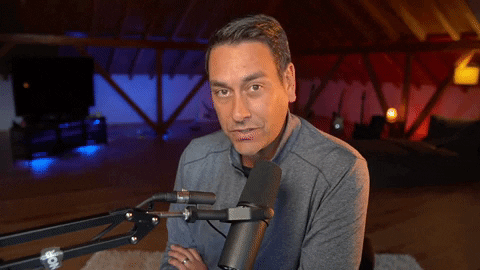 MORNING INVEST LIVE
Here's what's coming up on our live YouTube show at 8:30AM EST.
The White House says it can't really do anything about the eviction crisis.
The Senate released their massive stimulus package and we'll go through it.
Americans consume more than any other country. We'll look at the fallout.
Click here to RSVP and I'll see you at 8:30 AM Eastern.
Meat Eater Tax?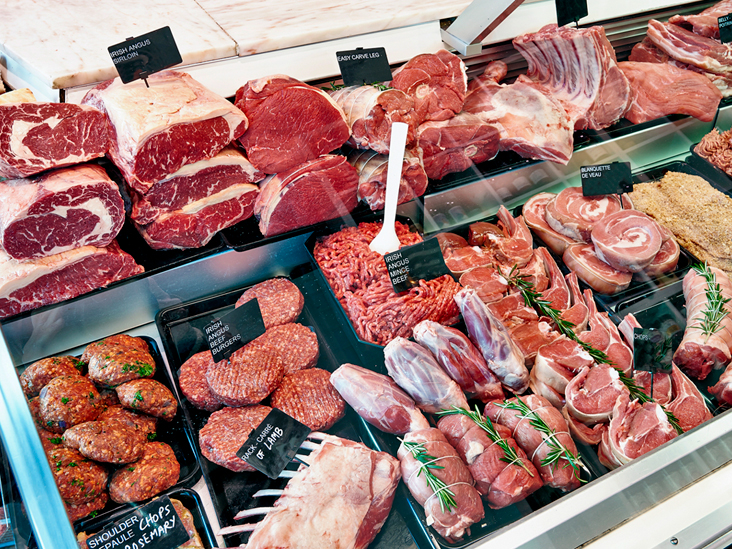 credit: vice
Should there be a tax on meat like there is on cigarettes and liquor and other things that are not healthy? The Beyond Meat CEO thinks there should be.
Ethan Brown, the head of the meat alternative company, calls this a "pigouvian tax." He says that a meat tax would coerce emerging markets into investing in plant-based alternatives as well as push consumers to reduce consumption.
The meat industry is incredibly hard on the environment. A meat tax could help offset the carbon footprint of the industry as well.
Not everyone agrees. Economists worry that this will increase the already-inflated price of groceries at a time when meat prices are already at record highs. Many consumers think that meat alternatives are also expensive. Do you know what else could offset the cost? Not eating meat or even meat alternatives with every meal. It's just a thought.
Woke Sleeping Beauty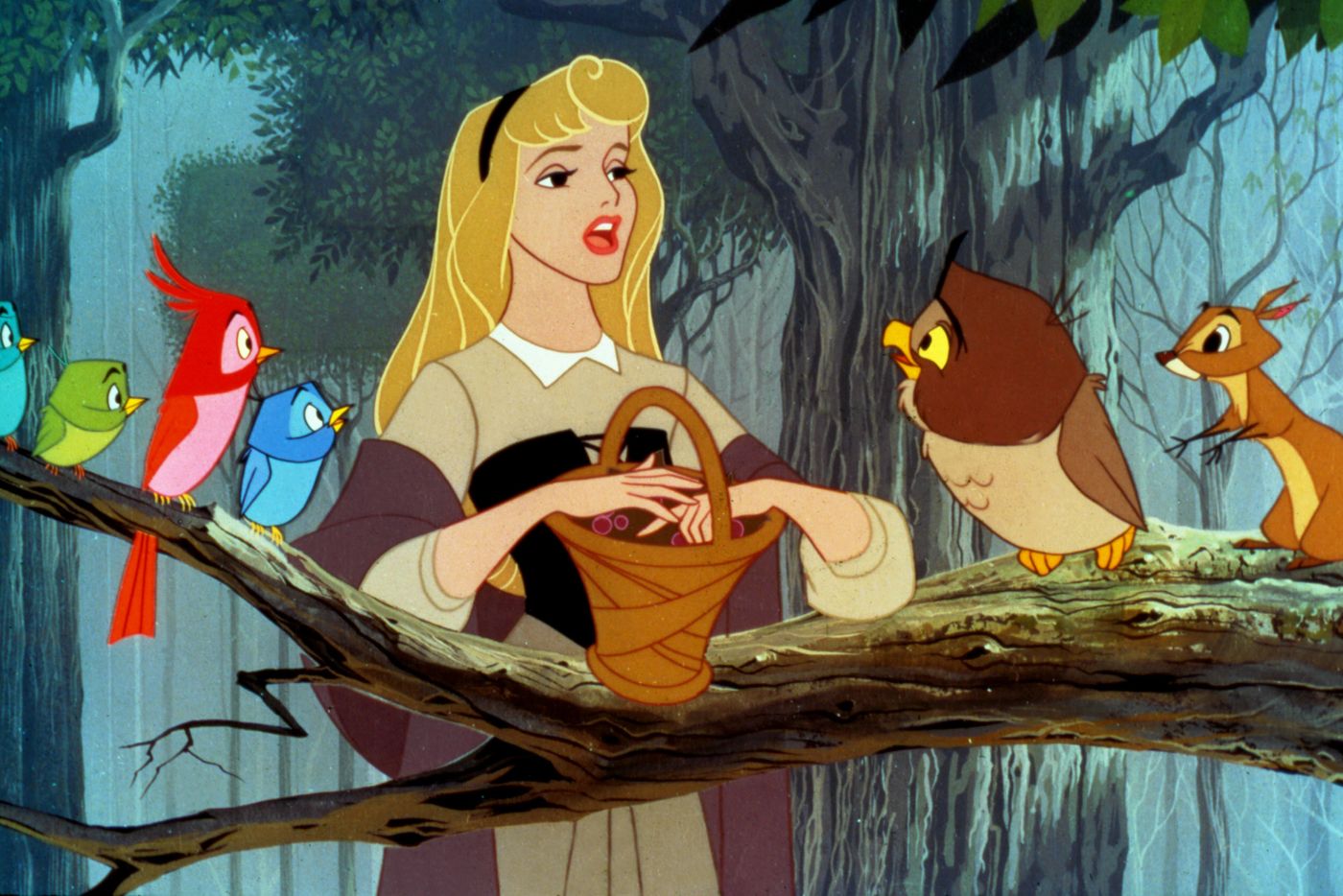 credit: everett collection
Do Disney princesses create damaging gendered ideals in children? New research suggests that they do not.
A researcher from Brigham Young University named Sarah Coyne studied children who loved Disney princesses at age 5 and questioned them about gendered roles at age 10. She found that these children were actually more likely to hold progressive views about gendered roles and "reject the idea that boys should stifle their emotions."
Making changes
Disney has made major shifts towards more empowering protagonists. Lead characters are still beautiful but they don't sleep through the movie or change their species for a boy like the princesses in the canon. But even children who endeared to the more docile princesses did not seem emotionally stunted. This finding applied to boys and girls.
This was contrary to Coyne's first follow-up study when the children were six years old. The first study found that children who loved Disney princesses were more likely to have female-stereotypical behavior but that seems to even out as the children mature. The 10 year-olds did not show any discernible difference in body image either, even if they did not have a waistline like Ariel's. Nobody does.
Does that mean that the Disney tropes are empowering?
Not necessarily. There are many things that contribute to a child's belief system. It could be that society has matured alongside these children and the social rejection of gendered roles is just as formative as the love of princesses.
Share The Love
Become a friend of Morning Invest by sharing this newsletter with someone you love.
When you do give you actual rewards that'll make everyone jealous.