| TOGETHER WITH | |
| --- | --- |
Happy Monday. Is it the weekend yet?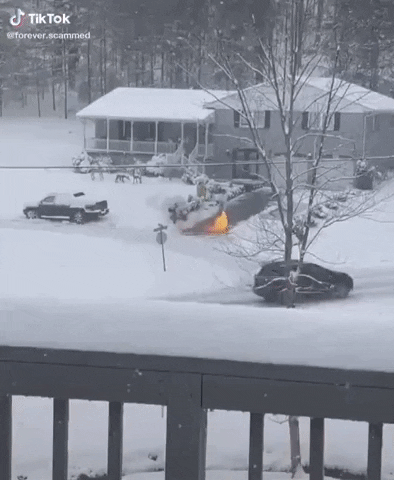 In Case You Missed It.

A man used a flamethrower to clear the snow off his driveway.
A homeless man ran into a burning building to rescue every single dog and cat in an animal shelter.
Holiday sales grew 3% this year over last year, beating low expectations. Online shopping grew 49%. No surprise there.
This German commercial has gone viral for capturing the spirit of family during the pandemic and we dare you not to cry when you watch it.
A national association for cheerleading has been found to be lax about sexual misconduct accusations in over 180 cases. Shocking, we know.
Another big cross-country storm is expected for New Year's Eve.
Coronavirus Update: Total confirmed U.S. cases as of 6:15 p.m. ET Sunday: 19,097,377 — Total deaths: 333,007 — Total tests: 240,840,346
December marks the deadliest month in the U.S. since the pandemic with more than 63,000 deaths.
Japan has banned all incoming flights due to the new Covid strain, which is said to be 70% more contagious.
The NFL has fined the Baltimore Ravens $250,000 due to a Covid outbreak on the team.
The Covid vaccine has officially been launched in Europe.
Hundreds of British tourists busted out of forced quarantine in Switzerland.
CONFIRMING LOAN

Program

Rate

Change

APR

Change

30 year

2.81%

0.03%

2.86%

0.03%

15 year
2.58

%

0.07%

2.68%

0.08%
Stimulus: The Art Of The Deal
credit: reuters
President Trump signed the Covid relief package Sunday night, avoiding a government shutdown by hours. This means that each American will, in fact, get at least $600.
Even though the President last week said that he would not sign the bill that passed Congress, he capitulated with some additional requests.
"I will sign the omnibus and Covid package with a strong message that makes clear to Congress that wasteful items need to be removed," he said. "I will send back to Congress a redlined version, item by item, accompanied by the formal rescission request to Congress insisting that those funds be removed from the bill."
By this, he was referring to millions of dollars marked to be sent to other countries.
The House will still come back today to propose another package, which will offer an additional $2,000 per person, which is expected to pass at least the Democratic-led chamber. It will force Republicans to vote, testing whether or not they will stand with the President's wishes on this matter.
Stock futures were up on news that the President signed the bill.
The Scout War
credit: getty
The Boy Scouts and the Girl Scouts are at war. There are many patches at risk in this lawsuit.
The Boy Scouts dropped the word "boy" from their name in 2018 and are now the Scouts BSA. The Girl Scouts say that this has proved "highly damaging" to their enrollment and have filed a lawsuit. In a Christmas Eve filing, they say that the new BSA program has caused an "explosion of confusion" among parents.
The case will likely drag on for a while but in the meantime, why don't they just team up in a gender-neutral way? Boys like cookies too.
Sponsor: Outlet Finance
How about some free money just for opening an Outlet account? Yep, just follow the instructions below.
With the government printing money like it's going out of style and the U.S. dollar dropping every day, what if you could get a 6% interest return on the money in your savings account? You'd probably just laugh and say that's not possible. Enter our friends over at Outlet. They have an amazing savings account alternative with a 6% interest rate right now! Outlet is unique because your savings are backed by cryptocurrency which trades at a much higher rate than anything you'd get in a local bank.
And the best part is you'll get free money in your account if you sign up for free right here. You can open an account with any amount of money you want. I started mine for only $100.
To take advantage of this amazing interest rate and get free money deposited in your account, sign up here for Outlet.
Pro-Ana and Pro-Mia Banned
credit: getty
Pro-Ana. That is a thing now. It means pro-anorexia. Also a thing: Pro-Mia, meaning pro-bulimia.
TikTok has banned pro-ana and pro-mia accounts because obviously, this is a harmful and dangerous way to live. It also banned the corresponding hashtags, redirecting anyone who searched them to an eating disorder support page. Users have found a way around that by searching just the words without the hashtags. Good grief.
News By The Numbers
credit: us army
20. That is how many panthers in Florida were killed due to people this year.
11%. That is how much the murder rate is up in America's 10 largest cities in 2020. Police detectives say that they are struggling to keep up.
100 million degrees. That the temperature of an artificial sun that was successfully tested in Korea for 20 seconds. This is a new record for superconducting fusion, beating the previous record of 8 seconds.
$10.5 million. That is how much HuffPost estimates that Trump supporters have donated towards the President's personal businesses over the course of his presidency.
When Plants Attack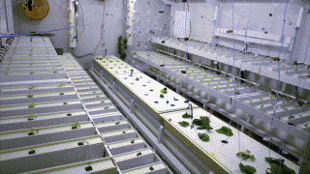 credit: giphy
A new study shows that plantlife is growing out of control and there are not enough grazing animals left to eat it all. This is due to the abundance of fertilizers introduced into the ecosystem by humans.
According to scientists at the University of Mississippi, this phenomenon is occurring on six continents. Original theories held that herbivores would keep up with the abundance of grasses growing taller, thicker, and faster but that does not seem to be the case because their populations are dwindling. The world has fewer zebra, buffalo, deer, and other herbivores.
Extra plantlife is a problem because it can lead to more forest fires in dry climates or choke out other small flowers needed by bees and other pollinators. The ecosystem is truly a delicate balance and humans have really not acted delicately upon it, have they? Does anyone else envision a 'Little Shop of Horrors' scenario when they read this story?
Britain Formalizes Exit From EU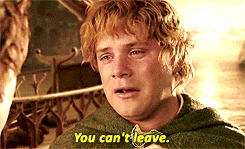 credit: giphy
The European Union and the United Kingdom have reached an agreement just in time for the UK to leave by the end of the year. It preserves zero-tariff and zero-quota access to the EU by UK businesses.
Still, businesses are prepared for disruption as many laws are not clear. For instance, musicians are not on the list of workers permitted to enter the EU without a visa. This means that concerts will be much harder to produce and musicians could abandon tour plans, whenever concerts are allowed again.

Britain exited the UK months ago but an extended transition period has been in place. It ends on December 31 and there are over 1,000 pages of new rules. Businesses have just a few days to familiarize themselves with these rules and implement them.
Today's Live Show
Join us on today's live Morning Invest stream where we'll be looking at the potential $2,000 stimulus amendment and the benefits that expired over the weekend. Click here to RSVP and join us at 9 AM EST.
Share The Love
Become a friend of Morning Invest by sharing this newsletter with someone you love.
When you do, we don't just give you a pat on the back and say, "Well done old sport." We give you actual rewards that'll make everyone jealous.