| TOGETHER WITH | |
| --- | --- |
Happy Wednesday.
What do you do when a bear takes your Amazon package from your front porch? Nothing!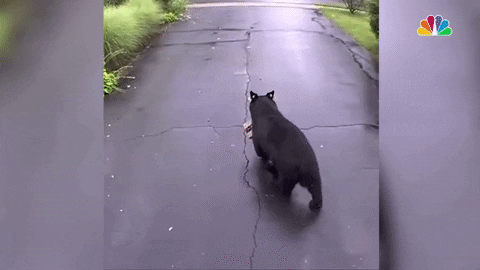 In Case You Missed It.
🇨🇳 China says that the U.S., U.K. and Australia should be held accountable for causing human rights violations in Afghanistan.
🍟 McDonald's in the U.K. ran out of bottled drinks and milkshakes due to supply chain issues.
📈 GameStop and AMC surged in value on Tuesday with no news to bolster the prices. Wall Street calls these "meme stocks."
😳 New York has unseated San Francisco as the city with the most expensive rent in the U.S.
🛢 Oil prices are rising after a fire at a refinery in Mexico.
Coronavirus Update: 🗣 Total confirmed U.S. cases as of 7:45 p.m. ET on Tuesday: 37,980,821 — Total deaths: 629,891
| | | | |
| --- | --- | --- | --- |
| | Bitcoin | $47,356.79 | |
| | | | |
| --- | --- | --- | --- |
| | Ethereum | $3,100.30 | |
| | | | |
| --- | --- | --- | --- |
| | Cardano | $2.64 | |
| | | | |
| --- | --- | --- | --- |
| | Dow | 35,366.26 | |
| | | | |
| --- | --- | --- | --- |
| | S&P | 4,486.23 | |
| | | | |
| --- | --- | --- | --- |
| | Nasdaq | 15,019.80 | |
*Stock data as of market close, cryptocurrency data as of 5:00 am ET.
Markets: Stocks surged on great earnings reports from a number of companies. Within the last month, no fewer than four Wall Street shops have either initiated or revised higher S&P 500 price targets for this year and next. In other words this bull market is far from over.
Today's Live Show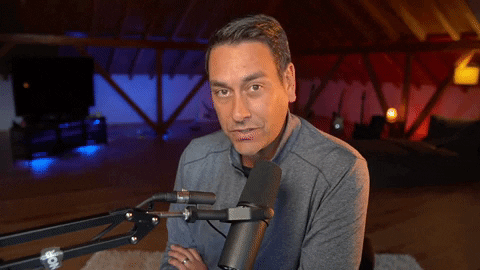 MORNING INVEST LIVE
On today's show:
The infrastructure stimulus bill passed the House after a long late night.
Warning signs about the value of the US Dollar. Where you should be putting your money.
Meet the congressman who made millions off of the Afghan war and now wants us to go back.
Click here to RSVP for our live show and I'll see you at 8:30 AM Eastern.
The Lead: Late Night with Nancy Pelosi and Moderate Orchestra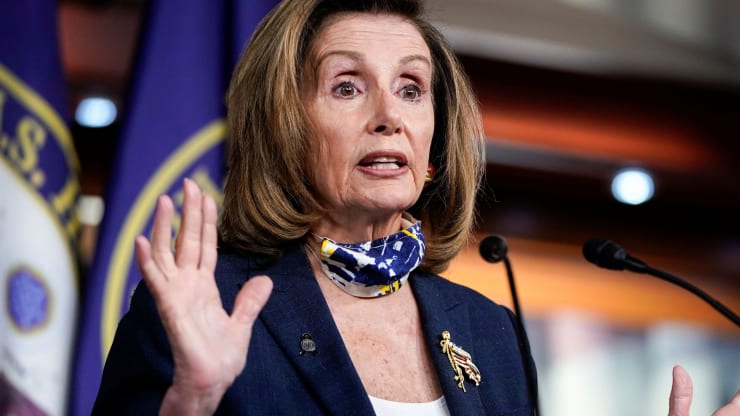 credit: reuters
The House of Representatives passed the $3.5 trillion budget that is intended to go towards spending on the infrastructure plan on Tuesday. It was a late-night vote that passed 220-212.
The vote allows Democrats to pass the bill through reconciliation, meaning that they do not need Republican votes to pass what they want. As long as all 50 Democrats vote in favor, they can pass the bill. The infrastructure plan includes spending on education, healthcare and climate provisions.
The passage of the budget sets a deadline of September 27 for the final vote. House Speaker Nancy Pelosi says that the House will not vote on it until the Senate has passed the healthcare and education piece first.
CONFORMING LOAN

Program

Rate

Change

APR

Change

30 year

2.76%

0.03%

2.82%

0.03%

15 year
2.03

%

0.01%

2.12

%

0.01%
The Voting Rights Act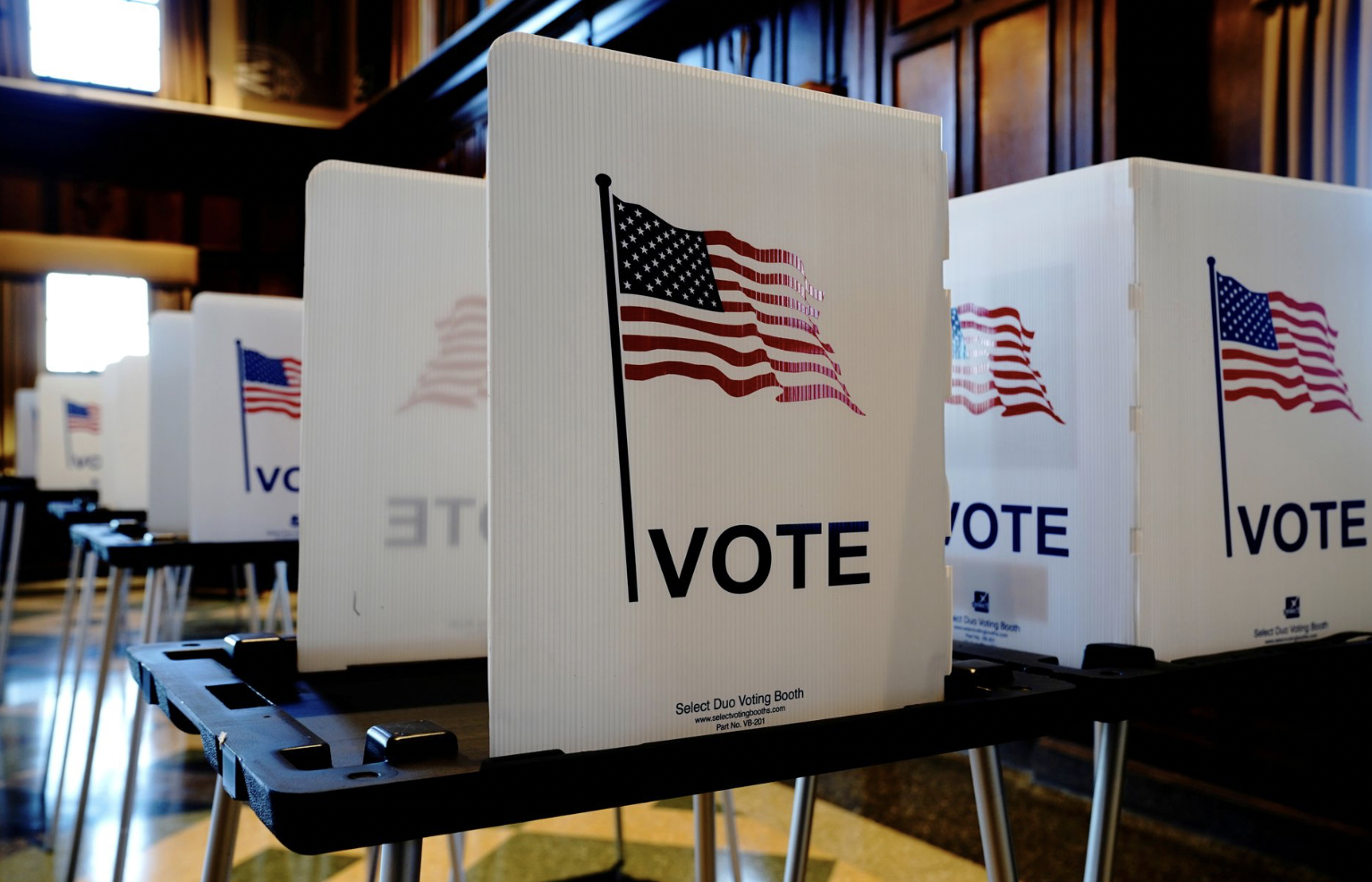 credit: getty
The House of Representatives also passed a law to restore the Voting Rights Act of 1965 on Tuesday. Don't get too excited about it though because it now heads to the Senate where it will most likely be dead on arrival.
This law is meant to counter efforts by Republican-led states to enact voting restrictions. For example, many states are trying to disallow mail-in voting after record numbers of people used this method in the 2020 election. Texas also wants to limit early voting after that too was popular last year. The Voting Rights Act would prohibit these restrictions but again, the Senate is not likely to pass it.
This is the second voting rights act passed by the House this summer. The Senate blocked the previous one in June.
Get Two Free Stocks with Webull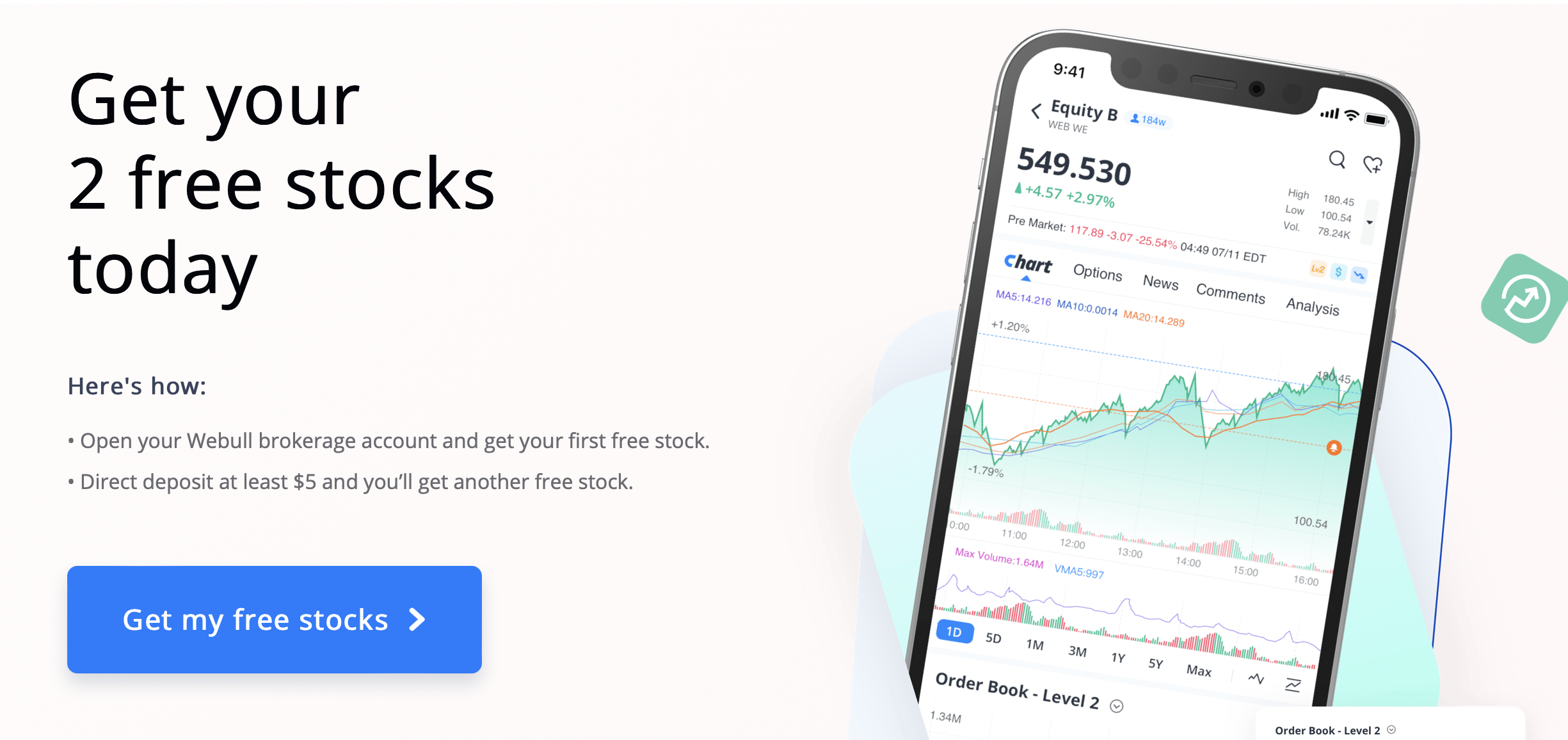 Webull is giving away thousands in free stock.
Right now, new users will be receiving a free stock just for opening a Webull account; and then you'll grab another stock valued at $8-$2000 for making an initial deposit of $5 or more. Click here to get started.
The reason they're rolling out this promotion is that they're launching their new fractional shares program. That means you can buy a portion of a more expensive stock. Instead of buying one Apple stock for $133 dollars, you can buy as little of Apple, or any other stock, you'd like.
Simply click here and start an account. Even if you never do anything else with the account you still get that free money.
With Webull you can invest in thousands of companies using their trading tools and analytics to create your own financial portfolio. And the best part is $0 commissions and no deposit minimums. I remember when I used to pay $6 per trade with some other companies. Not any more thanks to Webull.
Sign up today and get your free stocks. Thanks, Webull.
Oh, To Be Young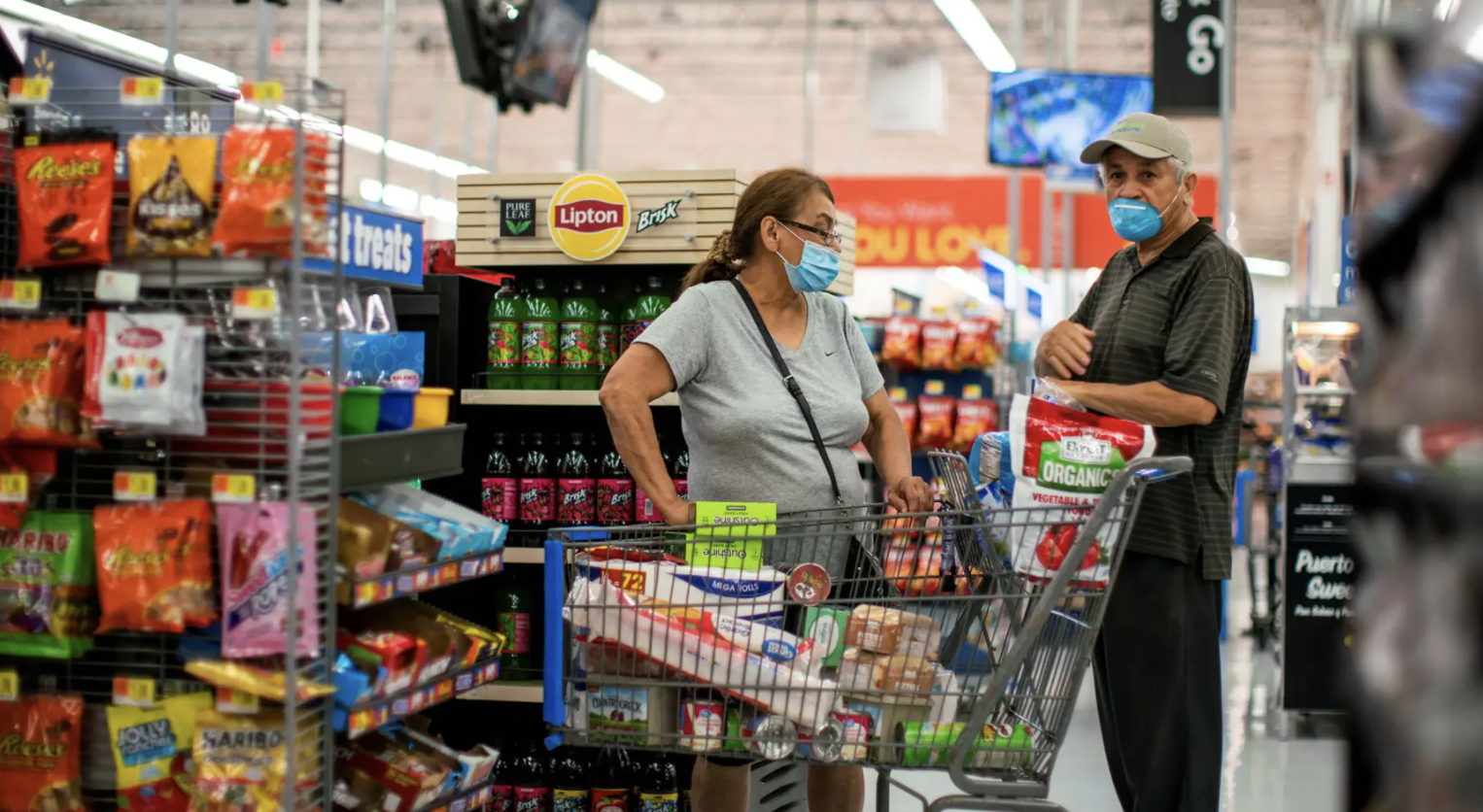 credit: reuters
A recent survey shows that Millennials are not as bothered by inflation as Baby Boomers.
Bankrate.com asked users if the recent inflationary spikes have harmed their finances. Two-thirds of all adults say that it has but three-fourths of all Boomers have felt this impact negatively. Meanwhile, only 55% of Millennials say that this has harmed them and 54% of Gen Zers report the same.
The younger generations feel that time is on their side and they don't have recollections of past recessions to haunt them. Boomers, on the other hand, are worried about "the fastest price growth since the 1980s," when interest rates topped out at a whopping 21.5%.
Operation Ark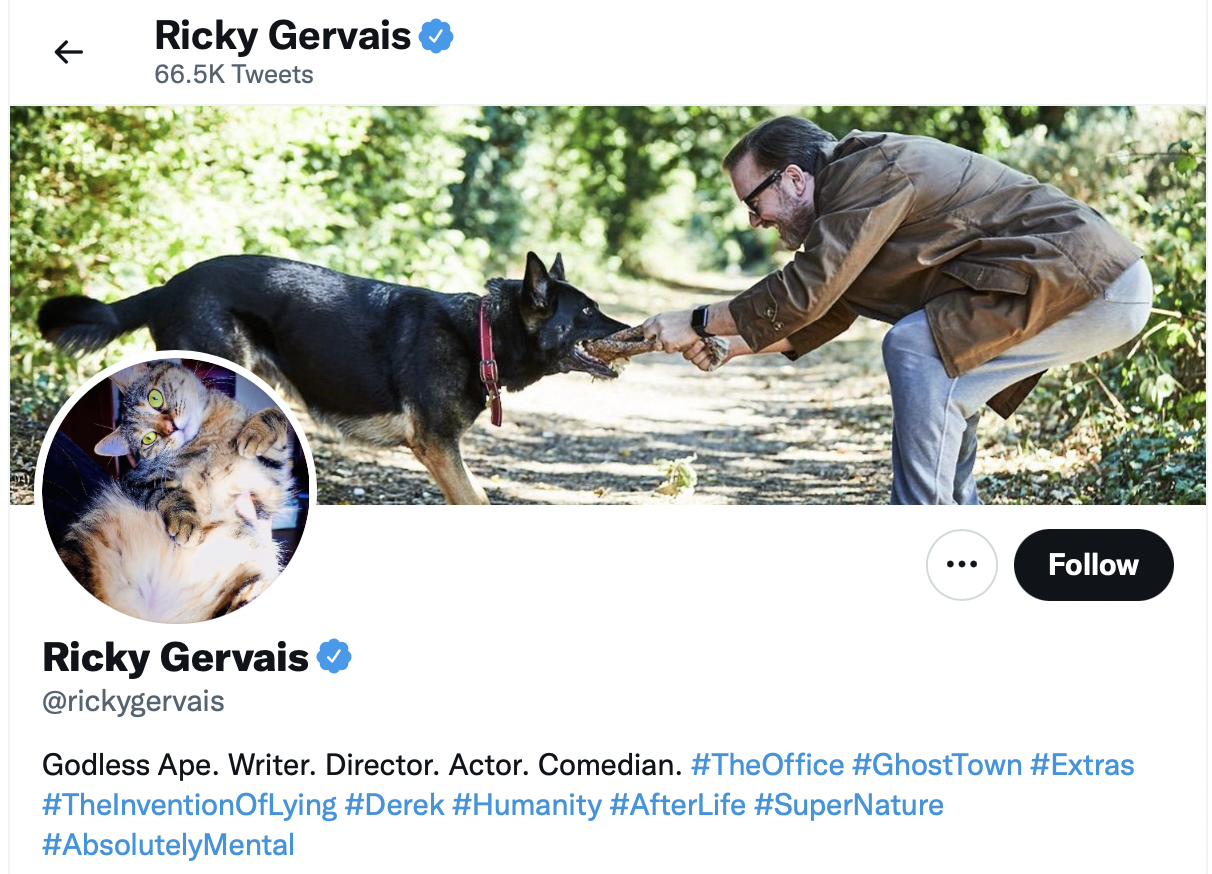 credit: twitter
A veteran in Afghanistan is trying to evacuate with 140 dogs and 60 cats but the British government was not cooperating. The evacuation, known as Operation Ark, has garnered support online, particularly from comedian and animal activist Ricky Gervais. Now the British government has changed its tune.
Pen Farthing is a British vet who started an animal shelter in Afghanistan. He asked for clearance to evacuate and Defense Secretary Ben Wallace suggested he would block the mission in order to prioritize "people over pets." Farthing hit back saying that he was not asking for animals to take up people's places. The animals travel in cargo space that cannot hold humans.
Wallace now says he was not blocking the evacuation and will now help out after massive backlash. You can follow the saga on Twitter with #OperationArk.
News By The Numbers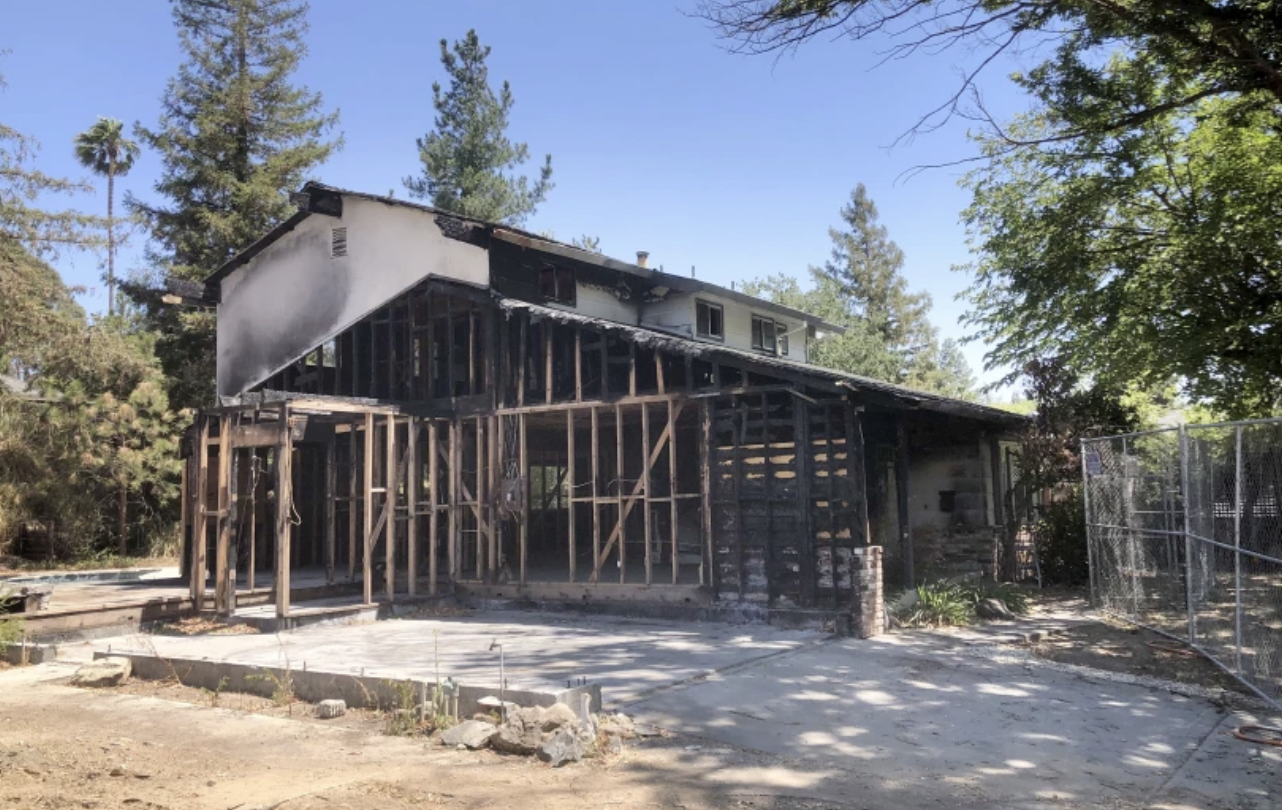 credit: melinda byrne
$1 million. That was the sales price of a Bay Area home that was destroyed by fire. A $1 million fixer-upper. It was on the market for three days and had eight offers. The asking price was $850,000.
9. That is how many women are currently serving as state governors after Kathy Hochul was sworn in on Tuesday. That is a tie for the record of most female governors. Hochul is the first female governor of New York.
34%. That is the current unemployment rate in South Africa, a record high.
$150,000. That is how much the baby on the cover of the famous Nirvana album "Nevermind" wants in damages from the band for using his image without his consent. He is a man now and is suing Kurt Cobain's estate, claiming that the image is child pornography and he did not consent to it because he was 4 months old at the time.
Ahoy There Captain Green Thumb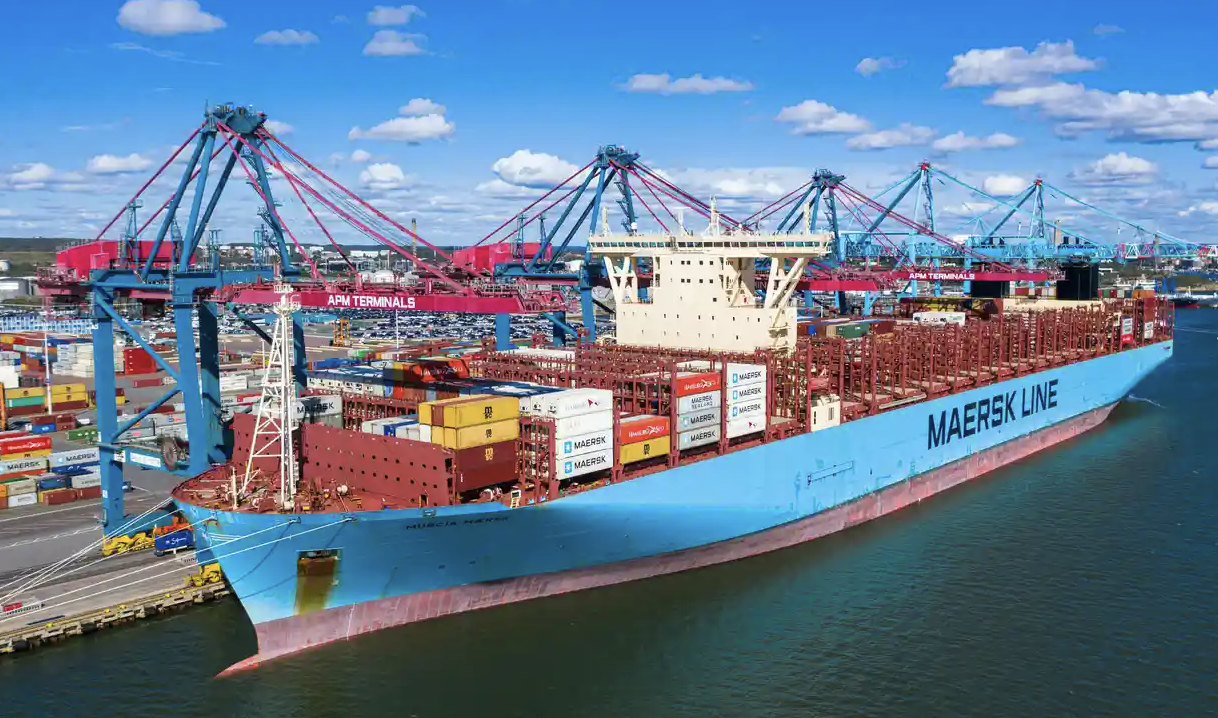 credit: getty
Shipping company Maersk has ordered eight new shipping vessels that can run on methanol, which is considered the more green type of fuel. The company will spend $1.4 billion on the ships, which are 10-15% more than the less Earth-friendly vessels.
The ships will be mostly dedicated to shipping products for H&M and Unilever and other consumer goods. Theu should go into production in 2024 and Maersk says that it expects all of its ships to operate with zero emissions by 2050.
Wide-angle view
Companies are under increasing pressure from consumers to green up their supply chains. Maersk said that more than half of its 200 largest customers, including Disney and Amazon, have pledged to reduce carbon emissions in their supply chains.
Share The Love
Become a friend of Morning Invest by sharing this newsletter with someone you love.
When you do, we don't just give you a pat on the back and say, "Well done old sport." We give you actual rewards that'll make everyone jealous.