| TOGETHER WITH | |
| --- | --- |
Happy Thursday.
Kelly Clarkson released a Christmas single today. Christmas. We're doing that right now?
credit: giphy
In Case You Missed It.
🍼 Experts say that pandemic boredom will have new parents turning to more "fun" baby names like Dovie, Bear and Birdie. Please don't.
🇺🇳 The Taliban would like to address the United Nations on behalf of its new government in Afghanistan but the United Nations has not figured out how to recognize the regime yet.
🍎 Apple CEO Tim Cook says that employees who leak company memos should not work at Apple, according to a new leaked company memo.
🔫 An appeals court has reversed a ruling that allows gun sales to people under 21.
🐍 A team of cavers entered a well that was believed to be a prison for genies but only found snakes.
🔭 Scientists have discovered a void in space that extends for nearly 500 light-years.
Coronavirus Update: 🗣 Total confirmed U.S. cases as of noon ET on Wednesday: 42,425,566— Total deaths: 678,815
| | | | |
| --- | --- | --- | --- |
| | Bitcoin | $43,648.96 | |
| | | | |
| --- | --- | --- | --- |
| | Ethereum | $3,081.82 | |
| | | | |
| --- | --- | --- | --- |
| | Cardano | $2.21 | |
| | | | |
| --- | --- | --- | --- |
| | Dow | 34,258.32 | |
| | | | |
| --- | --- | --- | --- |
| | S&P | 4,395.64 | |
| | | | |
| --- | --- | --- | --- |
| | Nasdaq | 14,896.85 | |
*Stock data as of market close, cryptocurrency data as of 5:00pm AM.
Markets: The S&P and Dow snapped their four-day losing streaks and crypto markets regained some ground.
CONFORMING LOAN

Program

Rate

Change

APR

Change

30 year
2.72

%

0.00%

2.77%

0.00%

15 year

1.97%

0.04%

2.04

%

0.05%
The Lead: The Refugee Crisis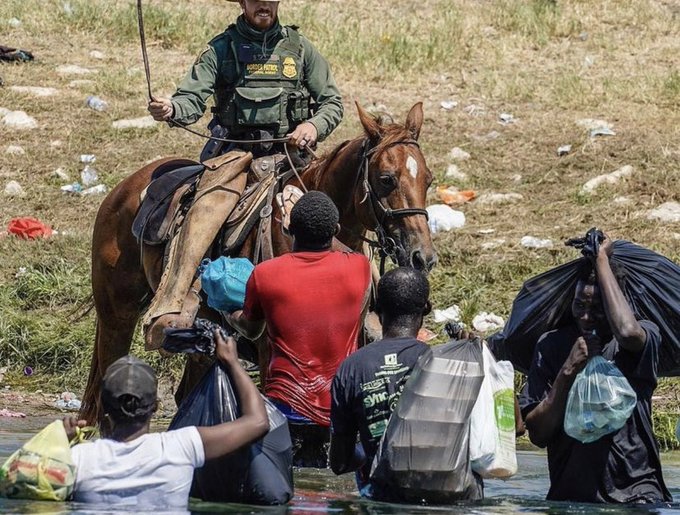 credit: getty
Something truly upsetting is going on with Haitian refugees and it is worth our attention.
Haiti is on the brink of collapse after the recent Presidential assassination and catastrophic earthquake. Even before this, the country was imploding and had mass exodus but the United States has proven to be an unfriendly ally. Thousands of migrants have gathered under a bridge in Texas near the border but Border Agents have been photographed whipping them or rounding them up to be flown back to Haiti. These are human beings who hardly have a country to return to.
The Biden administration has appealed a court ruling that reversed the Trump administration policies to expel asylum seekers. This means that, despite President Biden's promise to be a more friendly immigration president, he has instead worked to support President Trump's policies.
In fact, the U.S. is on pace to accept a record low number of refugees this year. According to the State Department, only 7,637 refugees have been accepted as of August 31, even though the number allowed is 62,500. Why is this when other countries have stepped up to admit Afghan and Haitian refugees at a faster pace? A State Department spokesperson told HuffPost that they are working to increase these numbers but have been "constrained by the global pandemic."
Science By Press Release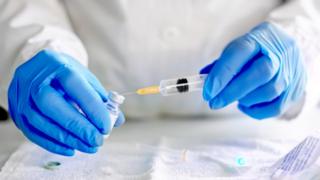 credit: shutterstock
Pharmaceutical companies are riding the wave of stock jumps based on their own data. Some are calling this "science by press release."
For example, Pfizer has announced that its Covid vaccine is effective in children between the ages of 5 and 11 in a second trial but the FDA has not signed off on that. Johnson & Johnson announced that a booster shot provides 94% protection against Covid but the FDA has not signed off on that either. Both companies rode a stock boost on these announcements.
"These company press releases are not intended for you or for me. They are meant for current and potential shareholders to jack up the stock. That's the job of the company CEO," Dr. Peter Hotez, dean of the National School of Tropical Medicine at Baylor College of Medicine, told The Washington Post. "The problem is they are written in ways that are oblivious or tone-deaf to how the public might respond in a raging pandemic."
It is not in our best interest to rush these studies or approvals. It is, however, in the pharma companies' best interest and that is worth noting.
Save 40% Off Your Postage
Can you think of anything worse than waiting in line at The Post Office during a pandemic? That sounds awful.
Enter Stamps.com which brings the Post Office, and now UPS shipping, right to your computer. That way you don't have to leave the house!
Mail and ship anything from the convenience of your home or office.
With Stamps.com, anything you can do at the Post Office you can do with just a few clicks. Plus Stamps.com saves you money with deep discounts that you can't even get at the Post Office!
With Stamps.com, you get 5 cents off every first-class stamp and up to 40% off Priority Mail, and up to 62% off UPS shipping rates.
Try it now and get a FREE digital scale ⚖️ with our promo code: INVEST. There's NO risk. With my promo code, INVEST, you get a special offer that includes a 4-week trial PLUS free postage and a digital scale. No long-term commitments or contracts.
Just go to Stamps.com, click on the Microphone at the TOP of the homepage, and type in INVEST.
Hold Your Breath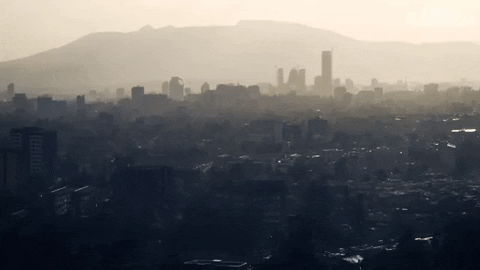 credit: giphy
The World Health Organization has revised 15-year-old guidelines for air quality because they now estimate that deaths from air pollution is "on par with other major global health risks such as unhealthy diets and tobacco smoking." They are now saying that air pollution is the "biggest environmental threat to human health."
An estimated 7 million people die prematurely from air pollution-related deaths and others lose years of their lives from it. The new study found that particulate matter "equal or smaller than 10 and 2.5 microns in diameter" is dangerous and can travel into the lungs and bloodstream.
What can be done about this? We can make industrial policies to stop air pollution but based on the United Nations meetings with global leaders this week, it's easy to see why a lot of talk hasn't seemed to equate to much action.
News By The Numbers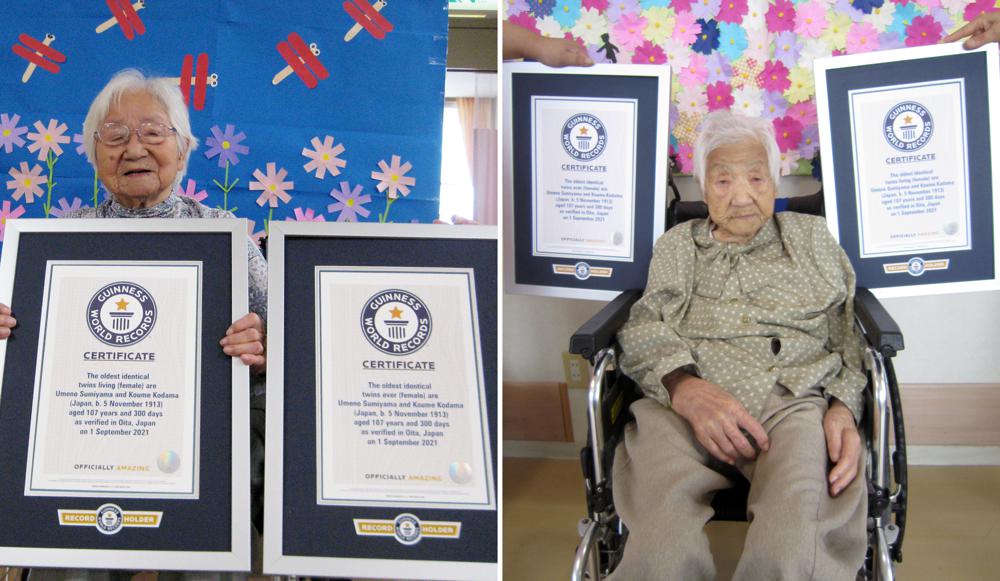 credit: ap
107. That is how old the world's oldest twins are, according to the Guinness World Records. The Japanese sisters were given this certification on Respect for the Aged Day, a national holiday in Japan.
$210 billion. That is how much the automotive industry will lose in 2021 due to the chip shortage, which is expected to continue into 2022.
$230. That is how much the new Billie Eilish Limited Edition Echo Studio costs. It is an Amazon Echo speaker with the singer's photo printed on it from her new album "Happier Than Ever."
100. That is how many homicides have been recorded in Oakland, California in 2021 alone. The 100th was recorded on Monday. This is a record pace and most of these deaths can be attributed to guns.
AMC Is Pulling Out All The Stops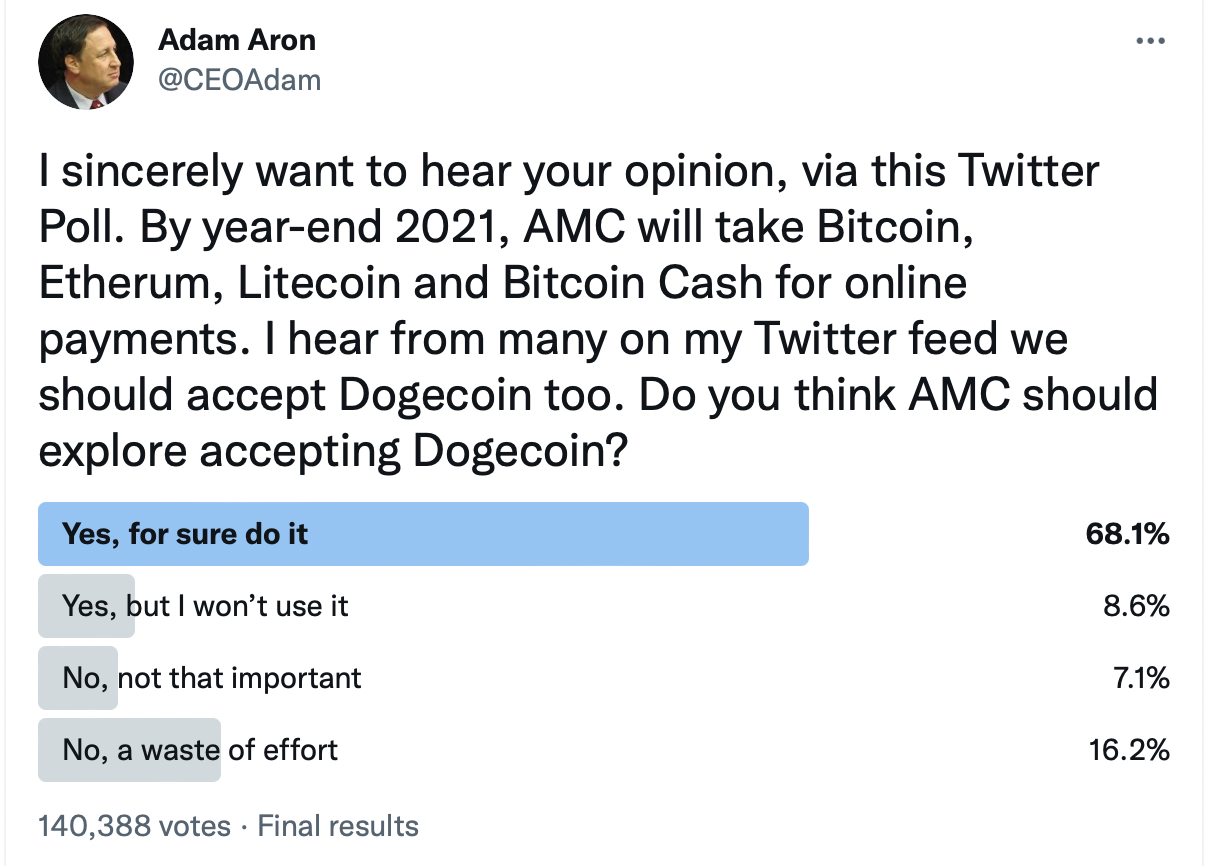 credit: twitter
AMC movie theaters may soon accept Dogecoin as payment for movie tickets. The company already has plans to accept other cryptocurrencies by the end of the year.
On Tuesday of this week, CEO Adam Aron posted a Twitter poll asking if AMC should add Dogecoin to its list of currencies that it plans to accept, including Bitcoin, Etherum, Litecoin and Bitcoin Cash. The Tweet was viewed over by over 4 million people and of the 140,000 people who voted, 77% voted "Yes, for sure do it!"
Aron has a reputation for being a forward-thinking leader and this has put AMC in the same bucket as GameStop as a beloved meme-stock, bolstered by the Reddit crowd. Even though many theaters are still suffering from the pandemic, the stock is up over 1,800% this year.
Paid Family Pet Leave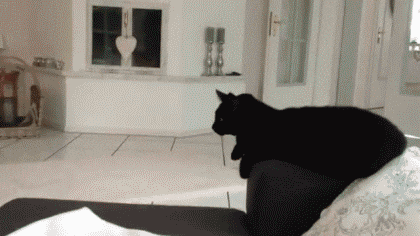 credit: giphy
A proposed law in Colombia would give workers time off to mourn their pets when they pass.
"Some people do not have children but they do have a much-loved pet with which they develop a deep brotherly bond," politician Alejandro Carlos Chacon said, the politician who introduced the bill. His party estimates that six out of every 10 Colombians own a pet and that this legislation would help honor the pets as important members of the family.
The law would only apply to traditional animals like cats and dogs. Exotic pet owners need not apply.
Today's Live Show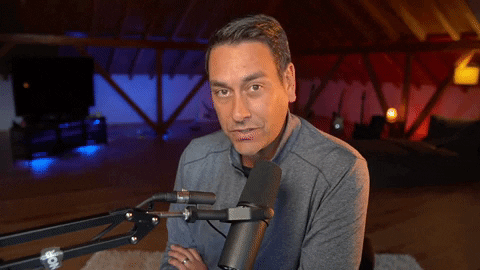 Join us on today's live morning show because we have a busy day. We're covering the crisis at the border. Why big drug makers are making claims that drive up their stock. And President Biden says that America is no longer at war. Really? All that and so much more on today's show. Click here to RSVP and I'll see you at 9 AM Eastern.
Share The Love
Become a friend of Morning Invest by sharing this newsletter with someone you love.
When you do give you actual rewards that'll make everyone jealous.