| TOGETHER WITH | |
| --- | --- |
Happy Taco Tuesday. Did you know America invented the burrito? Yep. We also invented the taco wrapped in a Dorito. We are pioneers.
In Case You Missed It. President Trump apologized for not being able to come to New York to throw out the first pitch at the Yankees game. In a tweet he said he was too busy battling COVID-19. But according to The Yankees Trump was never asked to throw out the pitch. I'm going to try this the next time I'm not invited to a party.
Coronavirus Update: Total confirmed cases as of 3 a.m. ET: 4,294,770 — Total deaths: 148,056 — Total recoveries: 1,325,804
President Donald Trump's national security adviser, Robert O'Brien, has tested positive for Covid-19. Officials say he's been working from home. O'Brien's diagnosis marks the highest-ranking Trump administration official known to have tested positive.
In Today's Newsletter:
GOP announces their stimulus plan dubbed the HEALS Act
Retailers creating their own Summer camps
You can save The US Postal Service
CONFIRMING LOAN

Program

Rate

Change

APR

Change

30 year
3.25

%

0.08%

3.33

%

0.08%

15 year
2.82

%

0.06%

2.97

%

0.07%
The Lead: Republicans Release Their Stimulus Plan
credit: giphy
The Republican Party has put up its second stimulus bill proposal. It is called the Health, Economic, Assistance, Liability Protection and Schools Act, or HEALS in short. It is not as simple as the acronym so let's try to unpack.
What's inside?
The plan includes $1,200 in direct payments to individuals as well as more money for the Paycheck Protection Program. This equates to $200 per week, as opposed to the $600 per week that was the previous amount, and sets a limit of 60 days for these monies, or until the states can match up to 70% wage replacement.
Also in the bill are liability protections for businesses and schools so that they can avoid being sued by anyone who contracts COVID during their reopening. It also includes money for a new FBI headquarters as well as money for the agency to purchase personal protective equipment and boost the National Instant Criminal Background Check System to the tune of $2 billion.
WHY exactly is this in a COVID relief bill?
Senate Majority Leader Mitch McConnel shrugged this off when asked and said, "Obviously we had to have an agreement with the administration in order to get started." So this was on the President's wish list for some reason.
House Democrats are glad to have something to discuss but still expressed frustrations that this is not a complete bill, indicating that even Republicans are not in agreement about what is in it and don't have the votes to pass it.
California meanwhile can wait no longer. The state says that if the federal government comes up empty-handed for COVID relief, they will find some money to do it themselves for state residents. Which has kind of been the order of things these days. Federal government scratches head, states fend for themselves, COVID rages on.
Sponsor: Morris Invest
We all know real estate investing is the number one way to build wealth but many people don't know how to get started. Enter Morris Invest, a full-service real estate investing team. After you book a 30-minute call with Morris Invest they'll build a customized approach to buying your first rental property. And before you ask, yes they have financing built right in.
You can even use part of your IRA or 401K plan to use as a downpayment. There are endless ways to get started.
Imagine creating monthly cash flow from a new construction rental property. You can because the tenants are already living in the property and fully managed by their great property management teams. Visit their website today and see what Morris Invest can do for you. They've got a great video on the front page too!
Does $600 per week make people stay home?
credit: abc news
While Republicans worry that receiving $600 per week discourages people from returning to work, a Yale study shows differently.
Researchers for Yale's Tobin Center for Economic Policy finds that workers who received those benefits have returned to work at the same rates as those who did not.
This argument by the GOP is a bit confusing. Isn't the point of the extra unemployment benefits to prevent people from going to work so that we stay home and fight the virus? Or is that not the aim anymore?
News By The Numbers
credit: sbnation
50%. That's the percentage of Miami Marlin's baseball team that just tested positive for COVID-19. This puts the entire MLB season in jeopardy.
204. The Remington Arms Company is 204 years old and is about to file for chapter 11 bankruptcy for the second time in two years.
3883. That's how many miles long Google's new underwater fiber cable will be. The internet cable will connect New York to Spain and The U.K. and will power Google services like Meet, Gmail, and Google Cloud.
Welcome to Camp Ship-A-Box
Retailers want to help you out if your child's summer camp was canceled for COVID. Brands such as Walmart, Amazon, Apple, and North Face are selling home versions of summer camps.
What's in the box? What's in the box?
Amazon is offering activity boxes, much like Kiwi Crates, complete with craft supplies and instructions. The North Face is hosting nature photography classes. Apple has programming classes, but to be fair, Apple has always had these summer classes in its retail stores. Smart move pulling them offline because the LAST thing we'd let our kids do is work on a communal computer. Gross!
Let's Learn From Spain
The world watched Spain deal with one of the first out-of-control COVID outbreaks and then slow recovery. Now we can observe the lasting effects of this awful pandemic on the economy. The Iberian country's unemployment rate is still on the rise at over 15%.
Of course, the Spanish economy was not rock solid before the pandemic. The country has experienced mass exodus in small towns so much so that there is a phrase for it: "Espana vacia," or "Empty Spain."
Spain's central bank is bracing for unemployment to go as high as 24% and the economy to shrink by more than 10% this year alone.
New unemployment numbers will be released Friday and no one is optimistic about it. Proof that opening up, however slowly, is not going to fix the economy rapidamente!
Get Your USPS Schwag While It's Hot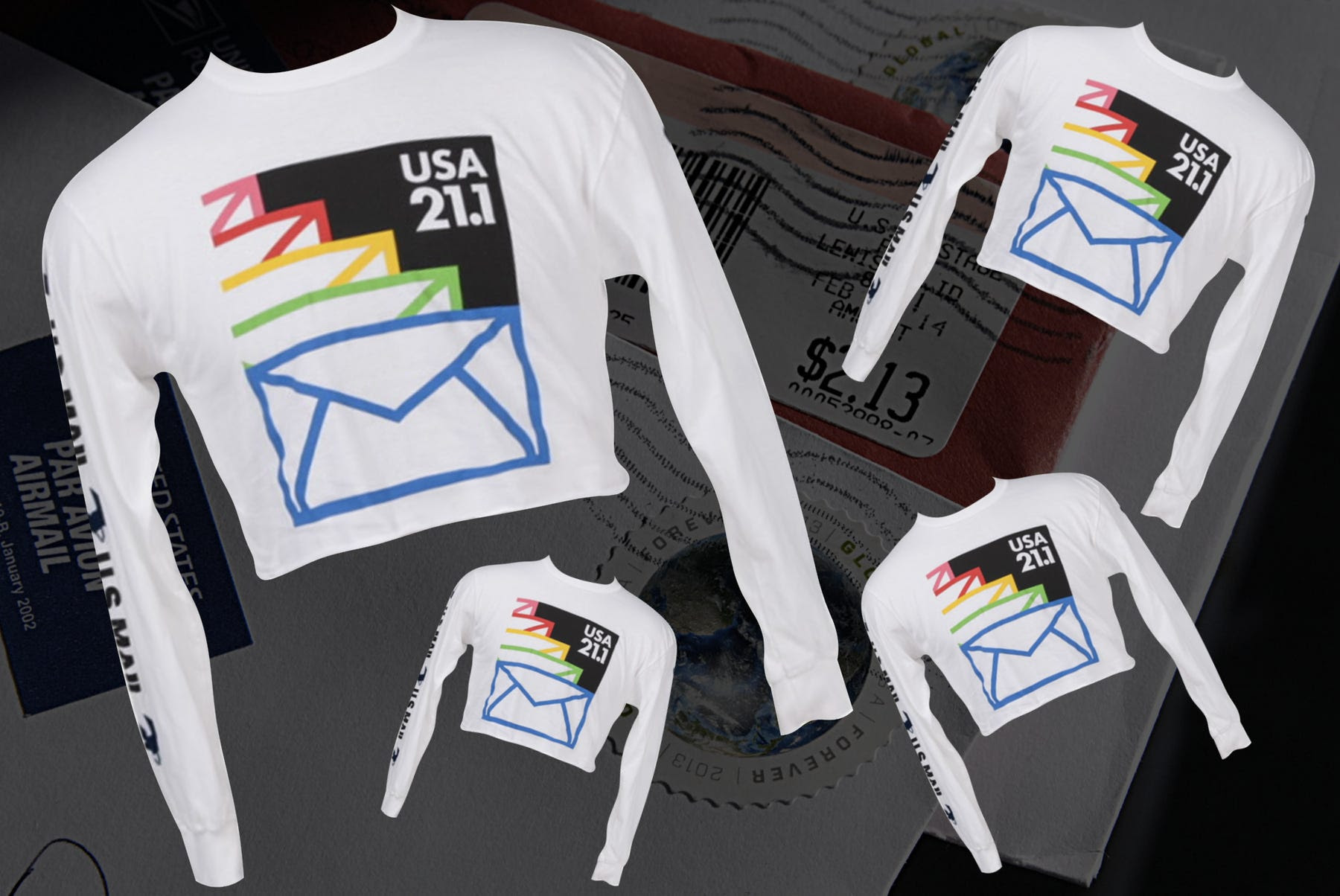 credit: getty
The US Postal Service relies on revenue from sales of stamps and postage…and apparently fan schwag. So now if you love the mail as we do, you can show it with this super dope long-sleeve crop top.
In researching this story, we were surprised to see that the post office has other merch including tote bags and t-shirts.
This piece of apparel, we admit, is perplexing. What exactly are you professing love for when you wear it? Getting mail? The price of a stamp? And why does it have to be so revealing? Maybe the rainbow array of mail is kind of like the COVID rainbow apparel that says "It's going to be okay." But not at all.
Share The Love
Become a friend of Morning Invest by sharing this newsletter with someone you love.
When you do, we don't just give you a pat on the back and say, "Well done old sport." We give you actual rewards that'll make everyone jealous.