| TOGETHER WITH | |
| --- | --- |

Happy Wednesday. Texas State University will offer a college course on Harry Styles in spring 2023. Students must create a podcast for the course, but styling gel is optional. The cost to attend Texas State University for in-state residents is $11,000 per year.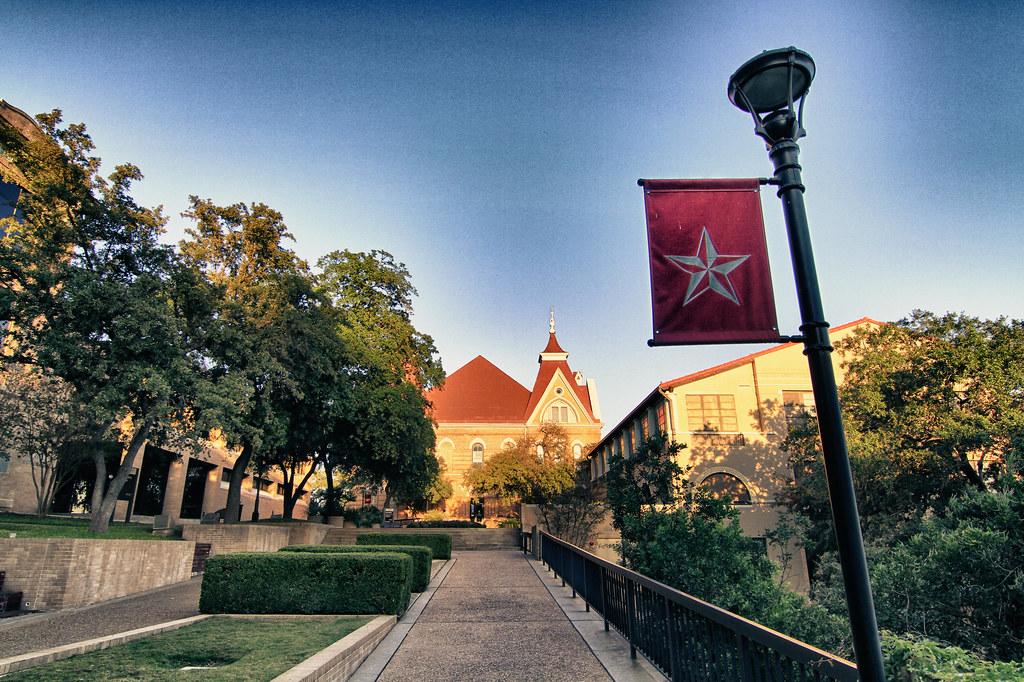 credit: college simple
In Case You Missed It.
🚨 The U.S. just issued an alert advising all Americans to leave Russia immediately.
🩺 Dr. Anthony Fauci announced his plans to retire as President Biden's chief medical advisor by the end of Biden's first term in January 2025. Fauci is currently the highest paid member of the federal government earning more than The President of the United States.
📝 President Biden signed an executive order that expands available tools to deter parties from hostage-taking and wrongful detention of U.S. citizens. Will this help WNBA star Brittney Griner as she awaits conviction in Russia? Will the U.S. do the same in reverse to the children held at Guantanamo Bay for the past 14 years? Time will tell.
🎒 In the wake of the Uvalde, TX, shooting at Robb Elementary School, the second-largest school district in Texas will begin mandating clear or mesh backpacks for all students in grades 6-12.
🐥 Twitter's suit against Elon Musk to force his $44 billion deal to go through is getting fast-tracked. A Delaware judge set the trial for October.
🇺🇸 The U.S. House passed the Respect for Marriage Act Tuesday to protect marriage equality in the wake of the Supreme Court's Dobbs decision. It is not expected to pass in the Senate.


| | | | |
| --- | --- | --- | --- |
| | Bitcoin | $23,461.73 | |
| | | | |
| --- | --- | --- | --- |
| | Ethereum | $1,541.89 | |
| | | | |
| --- | --- | --- | --- |
| | Dai | $0.9996 | |
| | | | |
| --- | --- | --- | --- |
| | Dow | 31,827.05 | |
| | | | |
| --- | --- | --- | --- |
| | S&P | 3,936.69 | |
| | | | |
| --- | --- | --- | --- |
| | Nasdaq | 11,713.15 | |
*Stock data as of market close, cryptocurrency data as of 5:00am ET. .


The Lead: London Bridge is Falling Down on Fire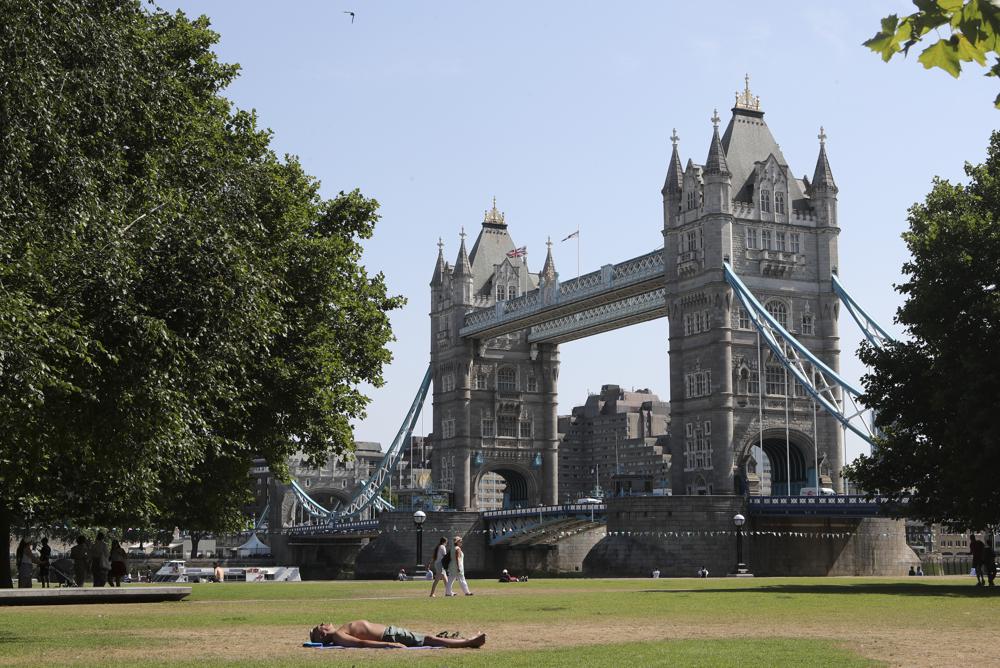 credit: ap
The world is on fire, both literally and figuratively.
The UK reported record heat Tuesday, and it is not alone. According to CNN, NOAA data shows that "globally, 188 all-time heat records have been broken so far in 2022 (with more than 50 of those occurring in the past week)."
Why is this happening? This may sound like a broken record, but the world is broken: CLIMATE CRISIS.
Is this man-made or part of a natural cycle?
"This is what you would expect from a planetary warming that's been driven in large part from greenhouse gases; this is now the world we're living in," said Gabriel Vecchi, a climate scientist and geosciences professor at Princeton University. "It's fair to think that almost every heatwave that we see right now has some influence from global warming."
Astrophysicist Piers Corbyn disagrees and calls the "man-made" theory a scam. He points to carbon dioxide levels as an "effect not a cause" of global warming.
I don't know about you, but I'd love to see these guys debate!
Wherever you come down on this issue humans adapt. It's what we do. But there is a limit. Over the last week, the heat in Spain and Portugal killed over 1,700 people. How do we adapt to that?


U.S. Caught Spying on Americans… Again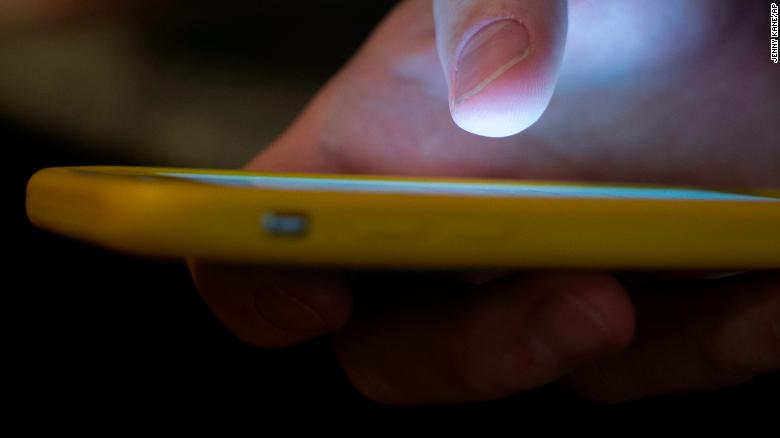 credit: getty
The land of the free is locking it down.
The ACLU is reporting the latest blow to freedom in the U.S., with documents from an ongoing Freedom of Information Act (FOIA) lawsuit that show damning evidence the government is completely up in everyone's business.
The Department of Homeland Security has reportedly been buying up mobile location data like it's Black Friday, using millions of taxpayer dollars to spy on many of those taxpayers. According to the ACLU, "for one three-day span in 2018, the records contain around 113,654 location points—more than 26 location points per minute. And that data appears to come from just one area in the Southwestern United States."
This is bad news for everyone. For migrants, for people seeking reproductive care, for every human who wants to continue to believe their lives are their own. The government is buying its way around the Fourth Amendment, rationalizing warrantless searches by claiming there is no identifying information included in the data (though one of the data brokers markets the ability to "identify" individuals). Another rationalization: users have to opt-in to location tracking. Because everyone reads those hours of fine print for each app on their phone.
Even if the U.S. gets the government out of its data, it doesn't stop there. A woman recently tweeted a photo of the package of Enfamil baby formula she says she got after purchasing a pregnancy test with her Walgreens rewards card. There is a shortage of baby formula. And that is just the first of many things that make this awful.
So maybe everyone should start reading the fine print on everything? Not if they have jobs or lives. In 2020, Visual Capitalist found that Microsoft's fine print came in at a whopping 15,260 words.


Build Your Side Hustle Today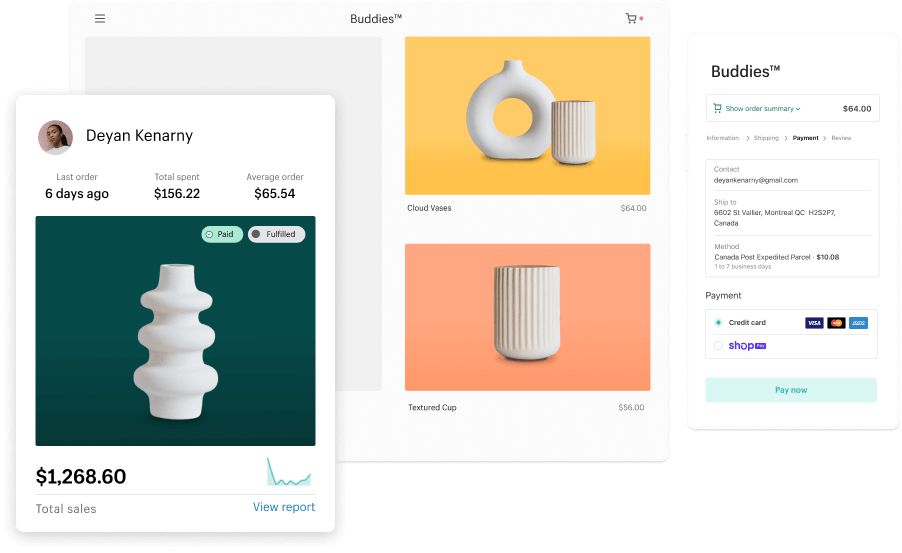 Now is the perfect time to start your side hustle and start earning a few thousand extra dollars a month. Shopify can help you.
Shopify is a platform designed for anyone to sell anywhere, giving entrepreneurs like myself the resources once reserved for big business – customized for my needs – with a great looking online store that brings my idea to life, and tools to manage my day-to-day and drive sales.
Shopify is more than a store. Connect with your customers. Drive sales. Manage your day-to-day.

Every twenty-eight seconds a small business owner makes their first sale on Shopify.

Get started by building and customizing your online store with no coding or design experience.
Shopify is more than a store. Connect with your customers. Drive sales. Manage your day-to-day. Go to shopify.com/redacted, for a FREE fourteen-day trial and get full access to Shopify's entire suite of features.


How Do You Recycle A Solar Panel?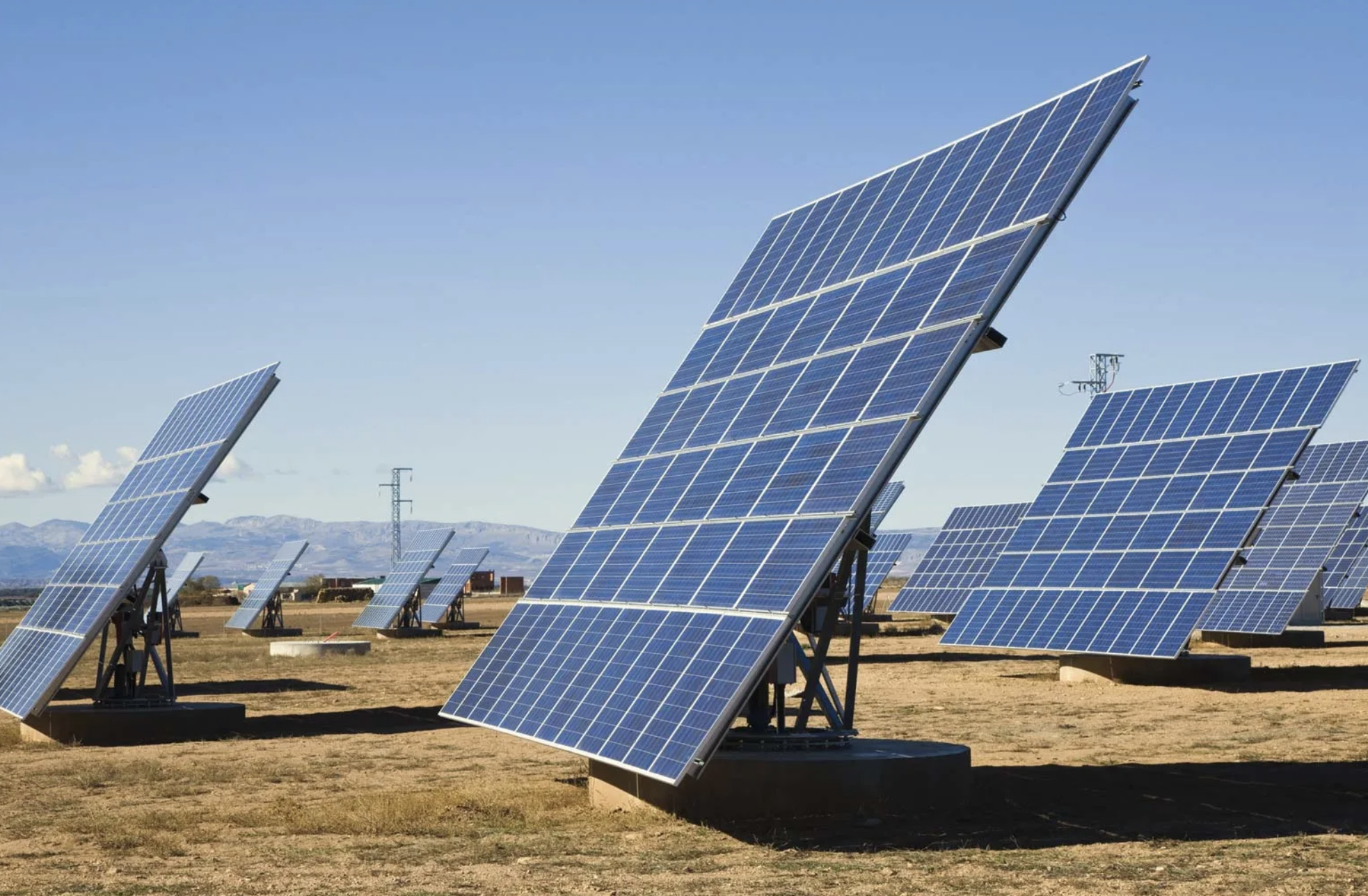 credit: ap
The first solar panels are reaching the end of their lives, and they might not be heading to heaven.
Panels have a typical life-span of about 25 years. Early adopters in California are discovering that, even though 80% of panels are made of recyclable materials, the money it takes to get to those materials isn't worth it. And so, dead solar panels are filling California landfills.
"People just don't realize that there are toxic materials in those electronics, that it's fine if it's just sitting in a box in your house," said Natalie Click, a doctoral candidate in materials science at the University of Arizona. "But once it gets crushed and put into the landfill, a lot of those toxic chemicals and materials are going to leak into your groundwater."
Analysis from research firm Rystad Energy offers some hope. The firm expects the value of recyclable materials in the panels to skyrocket from $170 million in 2022 to $2.7 billion in 2030, on growing demand and lack of supply. New technology is also making removal of recyclable materials easier.
Let's hope Rystad is right. The irony of landfills full of toxic solar panels is just too on-the-nose for this world, isn't it?
PS. Don't get us started on the massive end-of-life windmills that can't be recycled. We'll save that story for another day.


Do You Trust The Media?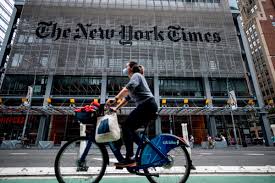 credit: getty
How much do you trust the media? If you are like most Americans, the answer is: less and less every day.
A new Gallup poll shows that the lowest number of Americans trust newspaper and TV news than ever before. According to Gallup, "Just 16% of U.S. adults now say they have 'a great deal' or 'quite a lot' of confidence in newspapers and 11% in television news. Both readings are down five percentage points since last year."
Democrats are more likely to trust their news sources than Republicans, but even that metric has declined in recent years. Same story for Independents.
According to Gallup, "only Congress garners less confidence from the public than TV news." Sounds about right.


News By The Numbers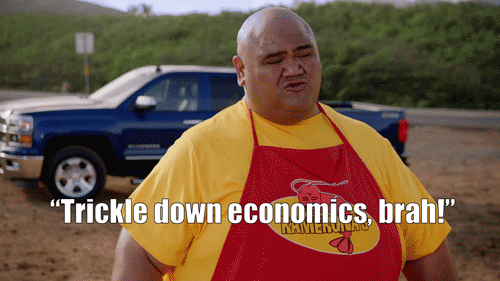 $369.53. That is how much your monthly energy bill would be if you lived in Hawaii, which CNBC has named as the most expensive state in the U.S.
5,700. That is how many 311 calls New Yorkers have made so far this year to complain about how much the city stinks. That's a 54% increase over last year.
60%. That is how many people from a global survey of 2,000 said they watch porn at work. Bum-chicka-bow— Hold please!


What's Trending?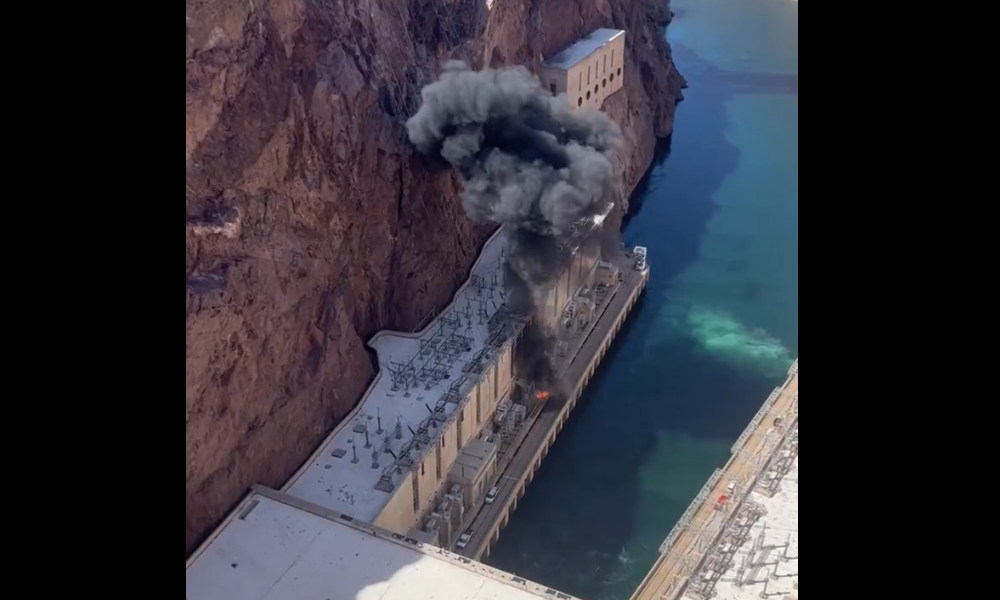 credit: kristy hairston
Hoover Dam is trending. A transformer at the base of the dam exploded and briefly caught fire Tuesday morning. Officials reported that no one was injured.
Bill de Blasio is trending because the former New York City mayor dropped out of the crowded race to represent the city's 10th Congressional District.
Arrested is trending because over a dozen Democratic lawmakers were arrested Tuesday in D.C. for blocking traffic during an abortion rights protest.


Share The Love
Become a friend of Morning Invest by sharing this newsletter with someone you love.
When you do, we don't just give you a pat on the back and say, "Well done old sport." We give you actual rewards that'll make everyone jealous.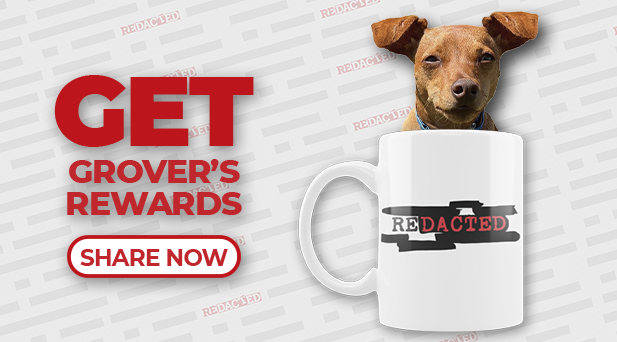 Or copy & paste your referral link to others: