| TOGETHER WITH | |
| --- | --- |

Happy Thursday. NASA will let the InSight Lander become space junk on Mars because it has no way to clean the dust off the solar panels. Where is Rosey the Robot when you need her?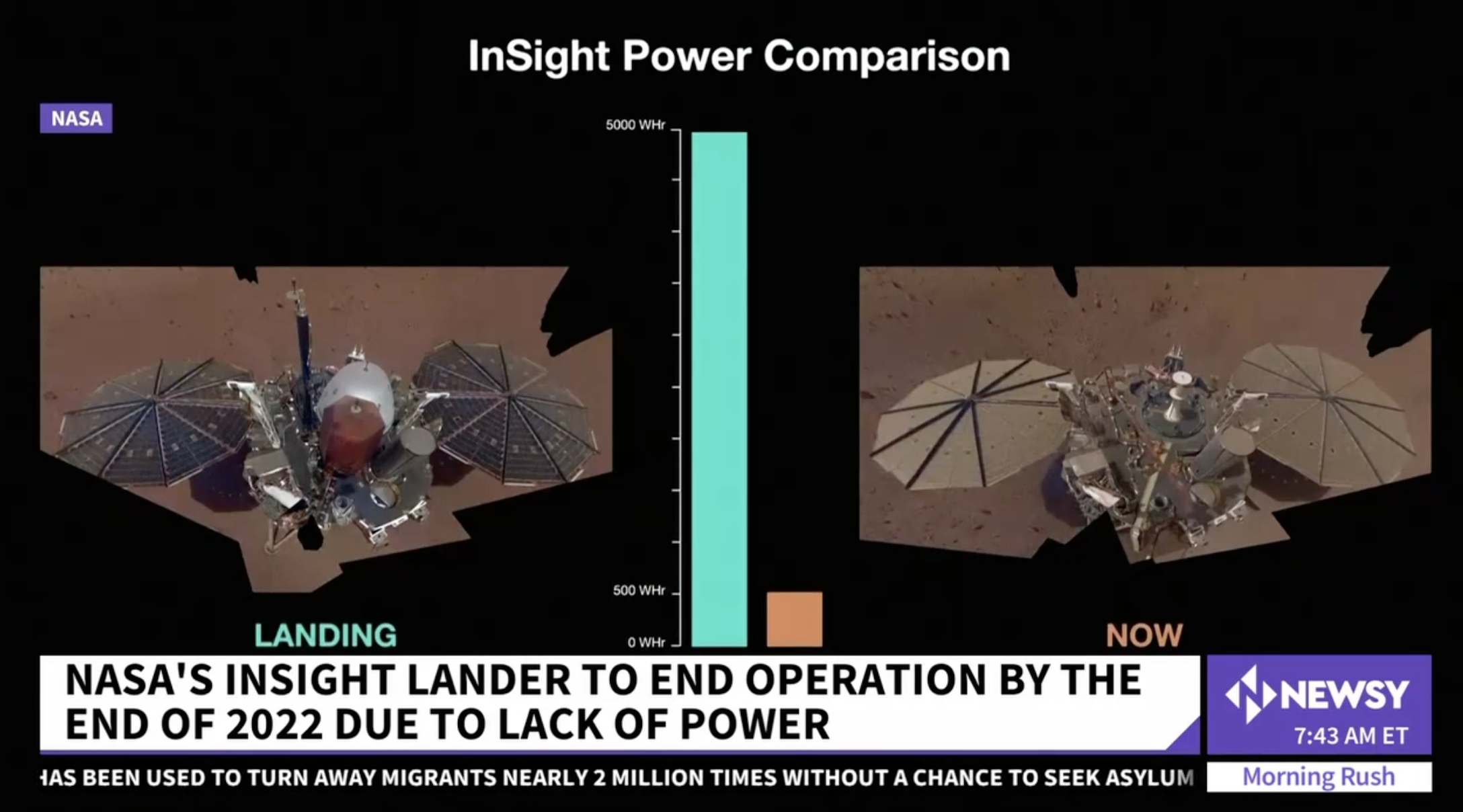 credit: newsy
In Case You Missed It.
🇺🇦 The Associated Press now says that Ukrainian soldiers have surrendered to Russian soldiers in Mariupol. Russia on Wednesday said that it would negotiate a prisoner swap and now Ukraine says that it wants that too.
🤑 The U.S. announces an additional $215 million in new food aid to Ukraine.
🍼 President Biden has evoked the Defense Production Act to boost baby formula production. This means that supply makers will have to fulfill baby formula-related orders before other orders.
🚀 North Korea is moving forward with missile tests, which may cause some problems for President Biden's trip to Asia.
😂 Elon Musk has decried his support for Democrats and provoked the party to attack him.
🍎 Apple has been sued because a young boy alleges that his AirPods left him with hearing damage when an Amber Alert went off at way-too-loud frequencies.
🐒 Monkeypox is the next thing.
Coronavirus Update 😷:
The U.S. is reporting nearly 190,000 new coronavirus cases, the highest since February.
Taiwan hit record Covid cases but will not pursue a 0-Covid policy.
The New York Times is pausing its plan to return to the office due to rising Covid cases.


| | | | |
| --- | --- | --- | --- |
| | Bitcoin | $29,139.68 | |
| | | | |
| --- | --- | --- | --- |
| | Ethereum | $1,948.11 | |
| | | | |
| --- | --- | --- | --- |
| | Cardano | $0.5166 | |
| | | | |
| --- | --- | --- | --- |
| | Dow | 31,490.07 | |
| | | | |
| --- | --- | --- | --- |
| | S&P | 3,923.68 | |
| | | | |
| --- | --- | --- | --- |
| | Nasdaq | 11,418.15 | |
*Stock data as of market close, cryptocurrency data as of 5:00am ET. .


The Lead: Global Recession Incoming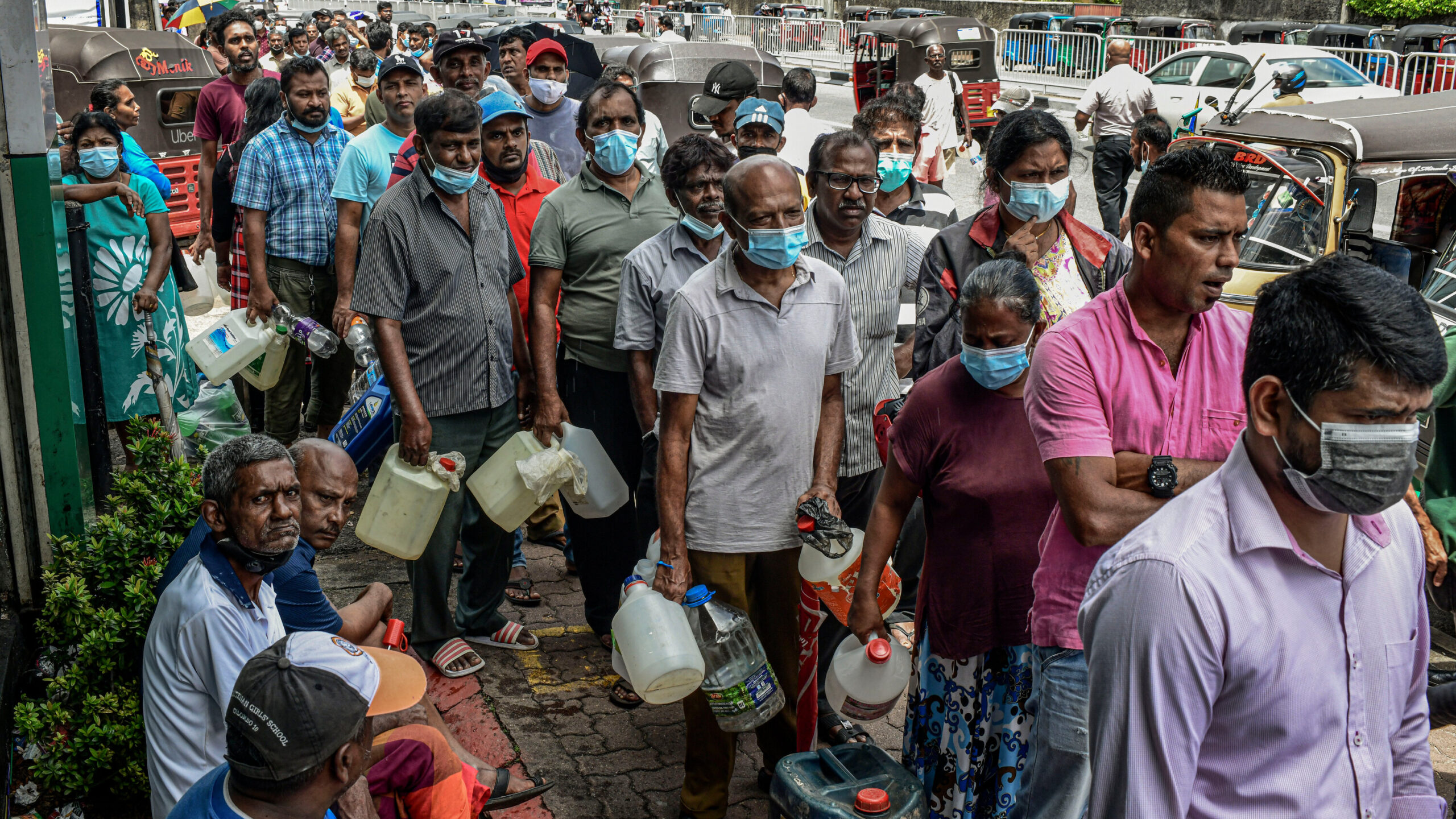 sri lanka credit: nytimes
The global economy is not awesome right now. Especially not in Sri Lanka where the government has defaulted and inflation is set to hit a whopping 40%! And we thought 8.5% was bad!
The U.S. stock market had one of the worst days since 2020. JPMorgan cut its estimate for GDP growth for 2022 and 2023. They are forecasting a "soft landing," while admitting that "this outcome has rarely (if ever) occurred."
Even Melvin Capital has to bite the bullet and shut down. This is the hedge fund that fell victim to the GameStop meme surge. They rode it out as long as they could.
Amid all of this uncertainty and inflation, the U.S. government has pledged another $215 million in aid to Ukraine and Secretary of State Antony Blinken said that he expects Congress to approve another $5.5 billion "very soon."
The Senate has yet to approve the $40 billion package but a final vote should come before the week is over.


The Devil You Know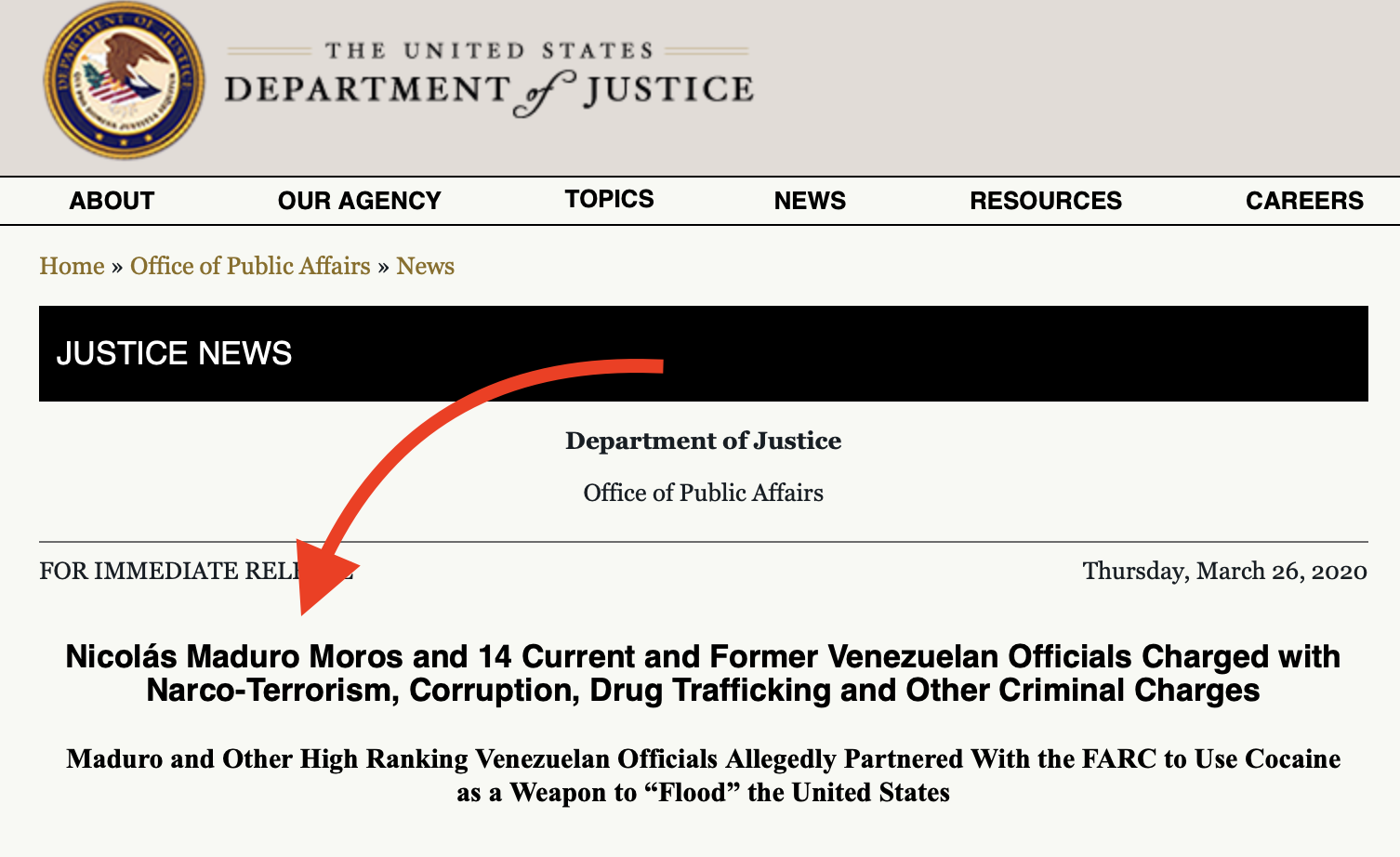 credit: redacted.inc
The United States is rethinking its sanctions with Venezuela so that it can tap into the country's oil supplies. CNN calls this "calibrating."
"The US will continue to calibrate its sanctions policy toward Venezuela — either by strengthening or alleviating sanctions."
In 2019, the U.S. put sanctions on Venezuela because it did not recognize the results of its Presidential election. It still has not! The U.S. did not believe that Nicolas Maduro was legitimately elected and never recognized him yet now the U.S. is in talks with President Maduro, who is actually wanted in the U.S. on criminal charges!!
They are actively trying to sue and capture him! The indictment was announced by then-attorney general Bill Barr in March of 2020. HOW can the U.S. have talks with him when the Justice Department is offering $15 million for tips that lead to his arrest???
Okay, suspending reality and assuming President Biden can ignore this sticking point and speak with President Maduro, what is the "calibrating" that can be done?
What's next?
First, it will allow Chevron to continue to operate in Venezuela, which they previously had not wanted.
Next, the US will discuss lifting sanctions that keep Venezuela from selling oil internationally, not just to the U.S. This is part of an effort to reduce dependence on Russian oil. The U.S. was not dependent on Russia for oil but it does not want other countries to be either so it wants to help Venezuela step into that role, even if Venezuelan oil companies are supposed to be corrupt, according to the U.S. It can't worry about that right now in the interest of oil, right?
Prisoner problem
There is also the problem of Americans being held in Venezuela, called the CITGO6. These are men who were under house arrest for embezzlement charges since 2017 but after a Colombian businessman was extradited to the U.S. in 2021, the men were picked up and put in prison just last October. Their lawyers say that their arrest was retaliation for the Columbian businessman's extradition, whose name is Alex Saab. Colombian authorities thought that the government was going to offer Saab an opportunity to collaborate on the criminal trial against Maduro.
So this is the landscape under which the U.S. will now start to work with Venezuela!


Put your HR on Autopilot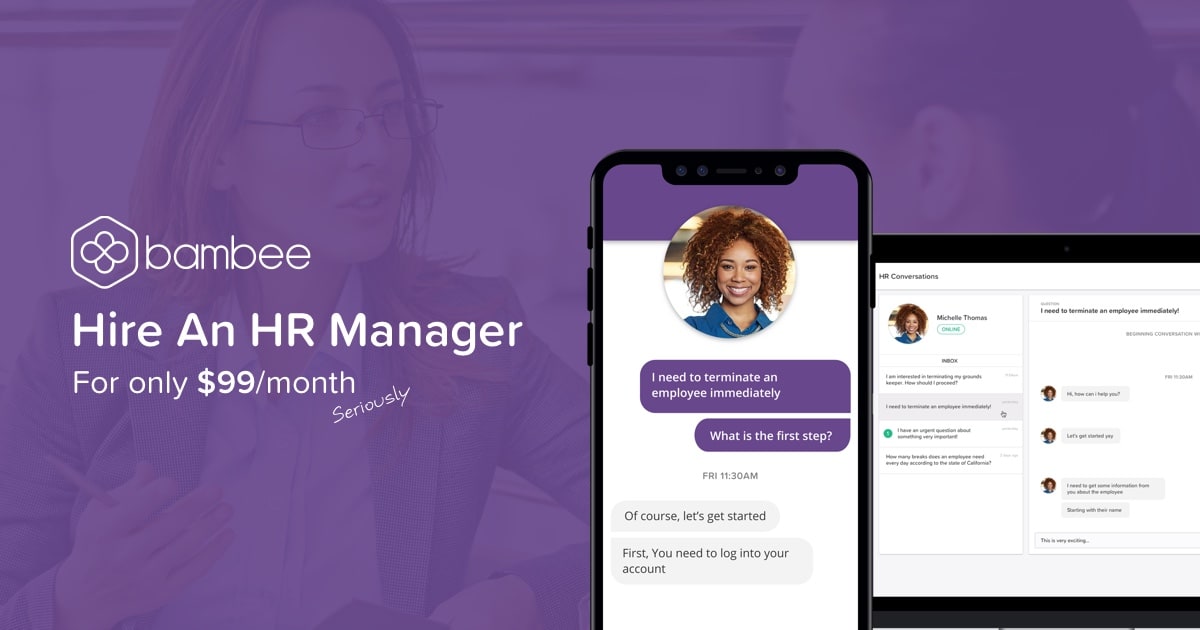 Bambee is an HR platform built for businesses like yours –– so you can automate the most important HR practices AND get your own dedicated HR Manager.
The bad news is that one complaint against your company can turn your world upside down.

The good news is Bambee is here to help small business owners implement good HR practices.

First, Bambee's HR Autopilot automates your core policies, workplace training, and employee feedback.

Then, your dedicated HR Manager will help you navigate the more complex parts of HR and guide you to compliance – available by phone, email, or real-time chat.

An in-house HR Manager can cost up to $80,000 a year, but with Bambee, your dedicated HR Manager starts at just NINETY-NINE DOLLARS A MONTH. No hidden fees, cancel anytime.
You run your business. Let Bambee run your HR. Go to Bambee.com/redacted.


Biden's Disinformation Board on "Pause"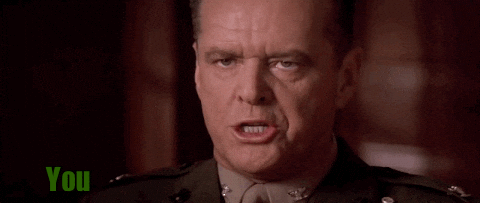 credit: giphy
The Department of Homeland Security has "paused" its Disinformation Governance Board project and accepted the resignation of Nina Jankowicz, the woman who was tapped to lead it.
Jankowicz was the subject of intense scrutiny. Some of the things many took issue with: her past comments about how the government should not get involved in misinformation campaigns, her work for Ukrainian President Zelensky's Presidential campaign, her previous Tweets that the Hunter Biden laptop story was not legitimate news.
The Washington Post frames this as a failure of the Biden administration for not protecting her from intense scrutiny. We don't deny it must have been awful for Jankowicz but I also have a big problem with the very notion of "misinformation" or "disinformation" or "malinformation," which apparently is now a word. We have a standing pledge never to use them to tell our readers what is true and what is not in this newsletter and on our YouTube show.
The DHS says that the project will continue but will first undergo a 75-day review conducted by asked former DHS Secretary Michael Chertoff and former U.S. Deputy Attorney General Jamie Gorelick. Maybe in the space of those 75 days, they will reflect on how the government cannot and should not "combat disinformation?" Probably not. That very notion is "malinformation."




News By The Numbers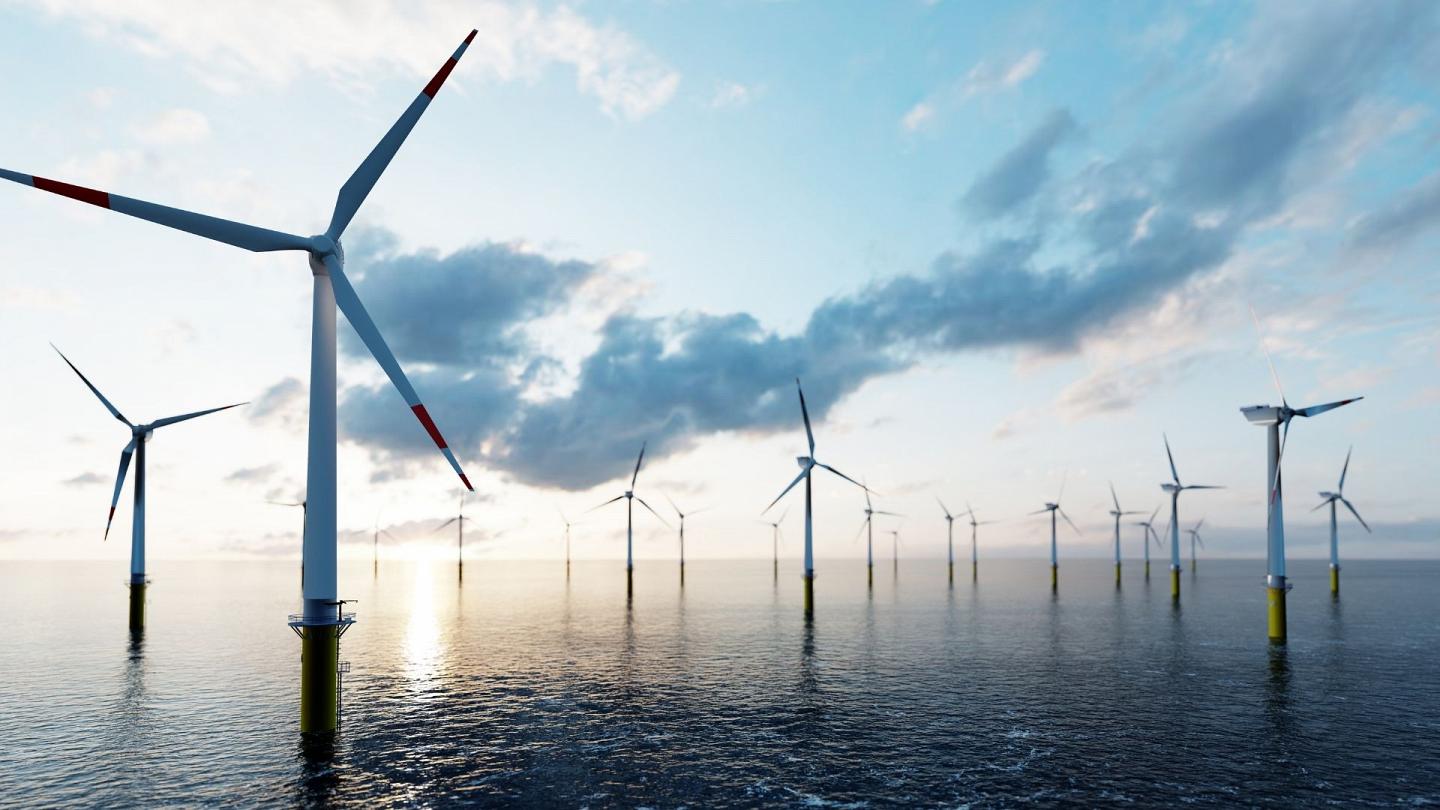 4. That is how many European countries plan to build wind farms in the North Sea in order to help wean themselves off of Russian energy imports.
198. That is how many mass shootings have happened in America in 2022. That is 198 mass shootings in only 19 weeks.
7 years. That was the prison sentence for "Pharma Bro" Martin Shkreli. He was let out early this week and sent to a halfway house and is expected to be fully released in September.
163,000. That is how many followers Sister Monica Clare has on TikTok. She is one of a handful of popular nuns on TikTok who use the platform to highlight their lifestyle.


Solar Power At Night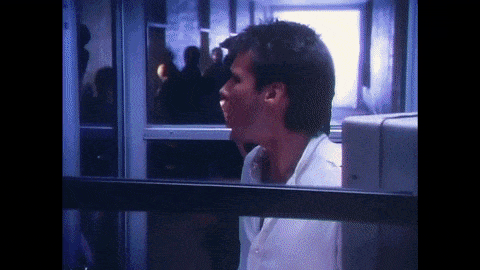 A new type of solar panel can produce energy even at night. They work by radiating heat back into the cold night sky.
Engineers in Australia displayed this technology. It is the same type of technology that powers night-vision goggles. It is called "thermoradiative process." So far, it has been shown to produce a very low amount of energy but there is potential.
Ned Ekins-Daukes says that the initial challenge was to detect this energy and the next step is to learn to harness it. "The theory says it is possible for this technology to ultimately produce about 1/10th of the power of a solar cell" he said.


Share The Love
Become a friend of Morning Invest by sharing this newsletter with someone you love.
When you do, we don't just give you a pat on the back and say, "Well done old sport." We give you actual rewards that'll make everyone jealous.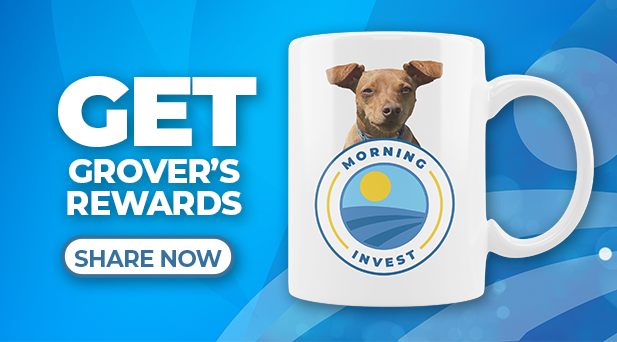 Or copy & paste your referral link to others: