| TOGETHER WITH | |
| --- | --- |

Happy Wednesday. Airbnb announced that its temporary ban on house parties is now permanent. Good luck enforcing that one.
credit: giphy
In Case You Missed It.
🚨 At least 50 people are dead after getting stuck inside an abandoned truck in San Antonio, Texas, during what appears to be a human smuggling operation. 16 people are in the hospital. The migrants lacked water and air conditioning in temperatures that climbed to 101–and that temp was outside of the closed truck.
🏴󠁧󠁢󠁳󠁣󠁴󠁿 Scotland will hold a second referendum on Scottish independence October 19, 2023, First Minister Nicola Sturgeon announced Tuesday. Somewhere William Wallace is yelling "Freedooooommmmm".
💸 A new consumer report showed that Americans are not confident in the economy, but on the flip side they are confident that inflation will be sticking around for a long time.
🇷🇺 The U.S. announced new sanctions on Russian entities and individuals Tuesday, following the G-7 agreement, which also prompted a U.S. ban on new imports of Russian gold. Meanwhile, a report in The New York Times shows these sanctions aren't working, Russia's oil supplies are soaring, the Russian Ruble has reached an all-time high, and Western countries are feeling the pain more than anywhere else. So let's keep doing them?
🇯🇵 Japan is going through its worst heat wave since 1875, with temperatures reaching 35.1 C Tuesday and continued highs forecasted for the rest of the week. Authorities are asking people to conserve energy to help power stay on.
Coronavirus Update 😷:
China has cut quarantine periods for both international travelers and Chinese citizens. Overseas travelers must quarantine at a centralized facility for seven days (down from 14-21 days) following arrival. Same for people within China who come into close contact with a Covid-positive person (down from at least 14 days).
Elmo is now vaccinated! The 3.5-year-old Sesame Street muppet appeared with his dad Louie in a public service announcement released Tuesday paid for with your tax dollars from The U.S. Department of Education and the U.S. Department of Economic Development.


| | | | |
| --- | --- | --- | --- |
| | Bitcoin | $20,087.27 | |
| | | | |
| --- | --- | --- | --- |
| | Ethereum | $1,128.32 | |
| | | | |
| --- | --- | --- | --- |
| | Cardano | $0.4721 | |
| | | | |
| --- | --- | --- | --- |
| | Dow | 30,946.99 | |
| | | | |
| --- | --- | --- | --- |
| | S&P | 3,821.55 | |
| | | | |
| --- | --- | --- | --- |
| | Nasdaq | 11,181.54 | |
*Stock data as of market close, cryptocurrency data as of 5:00am ET. The markets are closed for Memorial Day.


The Lead: Jan 6th Suprise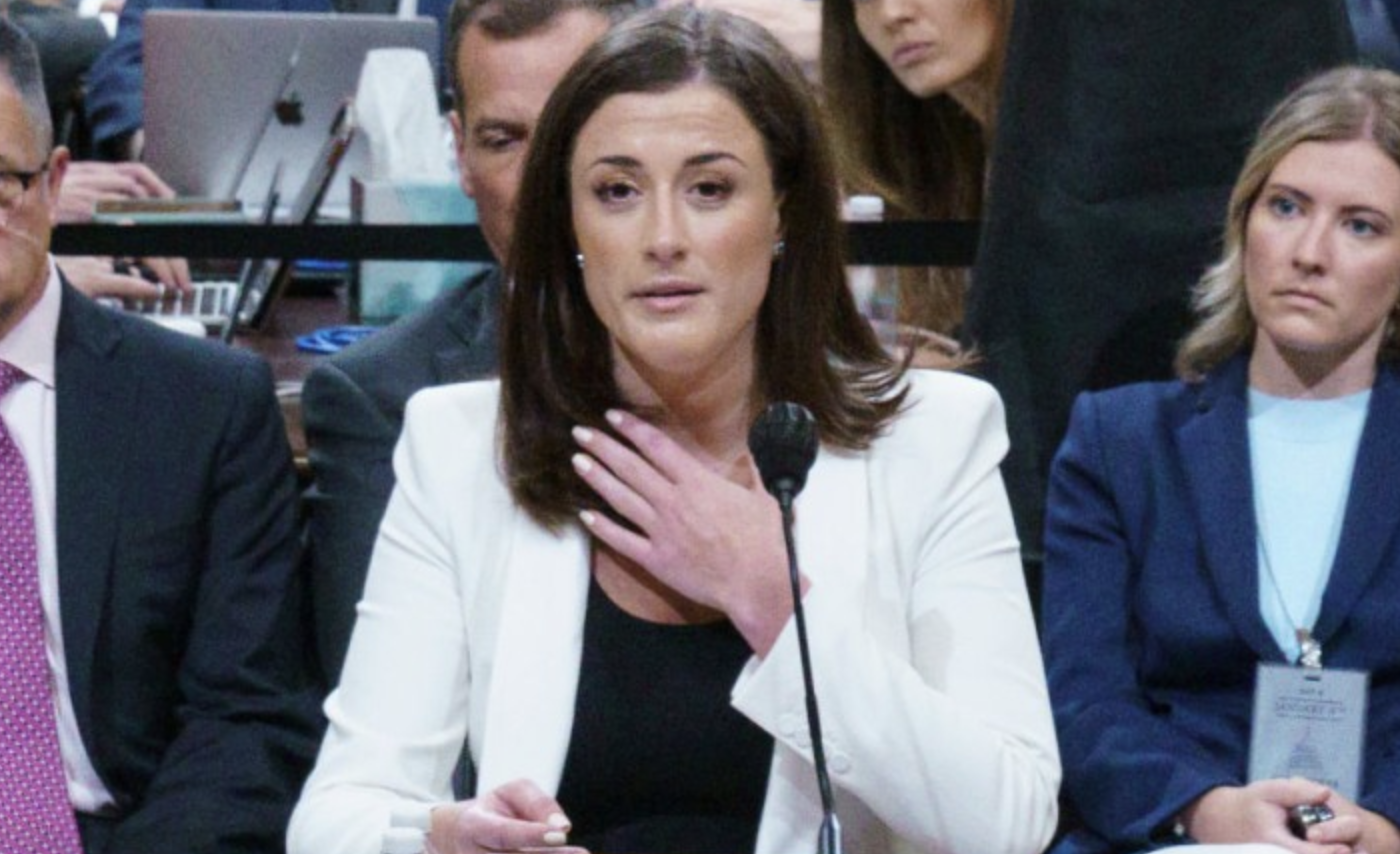 credit: getty
The January 6 committee came in with a June October surprise, holding a last-minute hearing Tuesday "to present recently obtained evidence and receive witness testimony."
The surprise guest giving testimony was former Mark Meadows aid, 25-year-old Cassidy Hutchinson. In other words, someone who was often in "the room where it happened."
In her testimony, Hutchinson painted a detailed picture of then-President Trump's actions up to and during January 6, including:
Trump arguing that armed supporters should not have to go through metal detectors before his January 6 speech at the "Stop the Steal" rally because he wanted the crowd to look big.
A nightmare backseat driver moment when Trump was told he couldn't join the protest at the Capitol after his speech. He tried to grab the wheel and when one of his secret service security detail tried to stop him, he reportedly went for the man's throat.
More confirmation that Trump was not mad at the people chanting "Hang Mike Pence."
Trump throwing food or "flipping the tablecloth so that all the contents of the table went on the floor" repeatedly, according to Hutchinson.
Just when it seemed like the committee dropped the mic, NBC News went and picked it up. Within hours, Hutchinson's testimony started to fall apart, Peter Alexander of NBC News revealed that the lead Secret Service Agent Bob Engel was prepared to testify "under oath that neither man was assaulted and that Mr. Trump never lunged for the steering wheel."
Other reporters with sources at the Secret Service also started peeling the onion back on Hutchinson's claims. With one agent calling the testimony "bullsh*t".
Not to be outdone, ABC News reported that the handwritten note that Cassidy Hutchinson testified was written by her was in fact written by White House lawyer Eric Herschmann on January 6, 2021. And eagle-eyed reporters at Bloomberg revealed that Cassidy Hutchinson applied for a job to work with President Trump at his Florida residence eight days after the January 6 riots.
The plot thickens.


It's Up To The States Now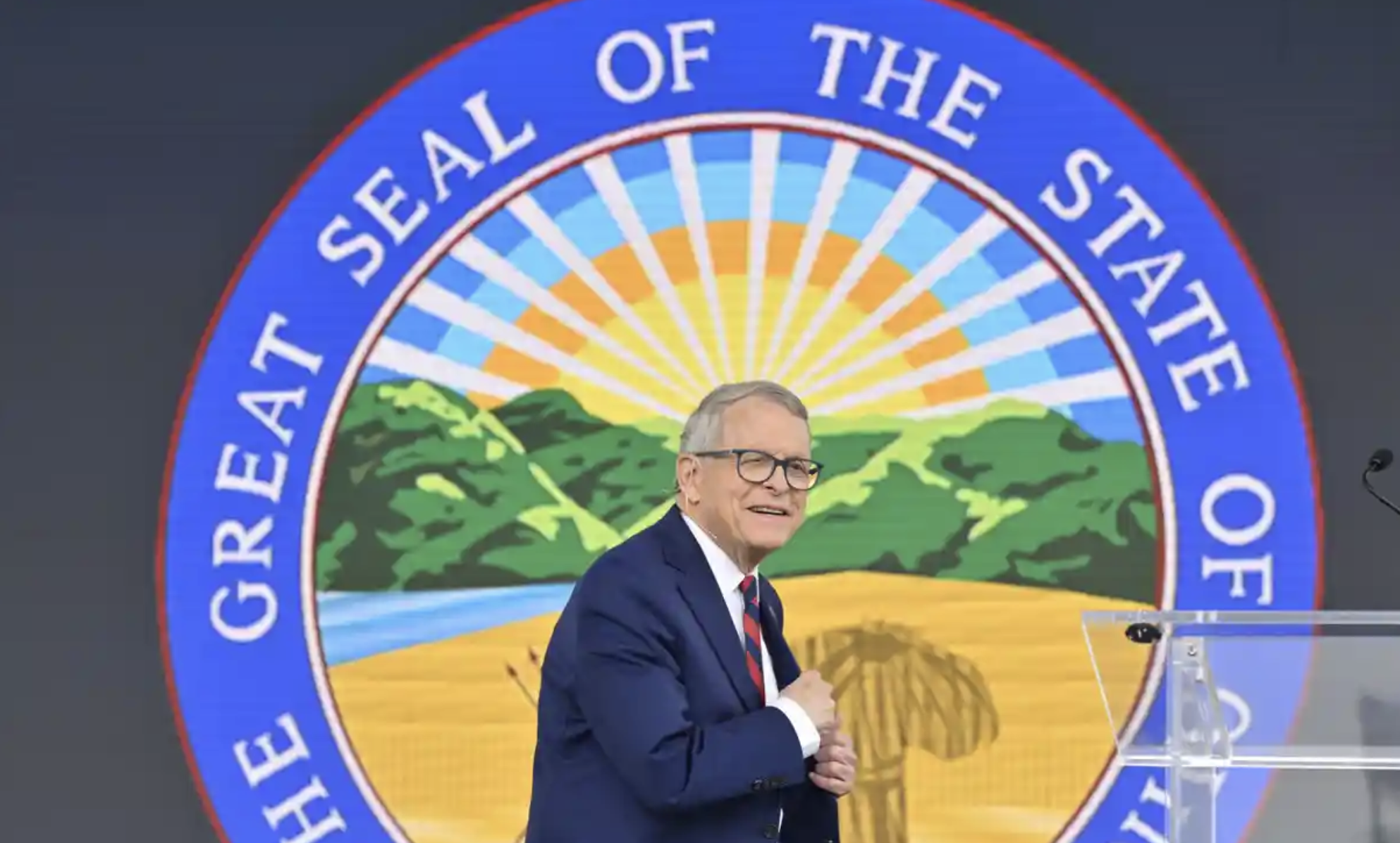 ohio governor mike dewine credit: ap
Last Friday, the U.S. Supreme Court said that pregnant people do not have the right to decide the outcome of that pregnancy. A CBS News/YouGov poll shows that 59% of people in the U.S. disagree with the decision. 52% say it is a step backward.
While the High Court did not outlaw abortion, it handed the decision back to the states. That is where the battles are now being fought (presumably by some of those 59% who disapprove).
Each state has its own constitution, so we may see new reasons why abortion is a protected right. (For instance, equal protection.) We may also see new reasons why it should be banned.
13 states had so-called "trigger laws" set to go into effect immediately upon the overturning of Roe v. Wade. Challenges in three of those states—Utah, Louisiana, and Texas—prompted state judges to pause the abortion bans.
In Florida, the court decision will come down to the wire. Unlike the U.S. Constitution, Florida's constitution includes an explicit right to privacy. That is what abortion rights advocates are basing their challenge to the state's 15-week abortion ban on. A ruling is expected Thursday, the day before the law is scheduled to go into effect.
According to NPR, "Abortion rights activists also went to court Monday to try to fend off restrictions in … Idaho, Kentucky and Mississippi, the state at the center of the Supreme Court ruling, while the American Civil Liberties Union of Arizona filed an emergency motion there on Saturday seeking to block a 2021 law they worry can be used to halt all abortions."
This is only the beginning.


Throw Out That Body Wash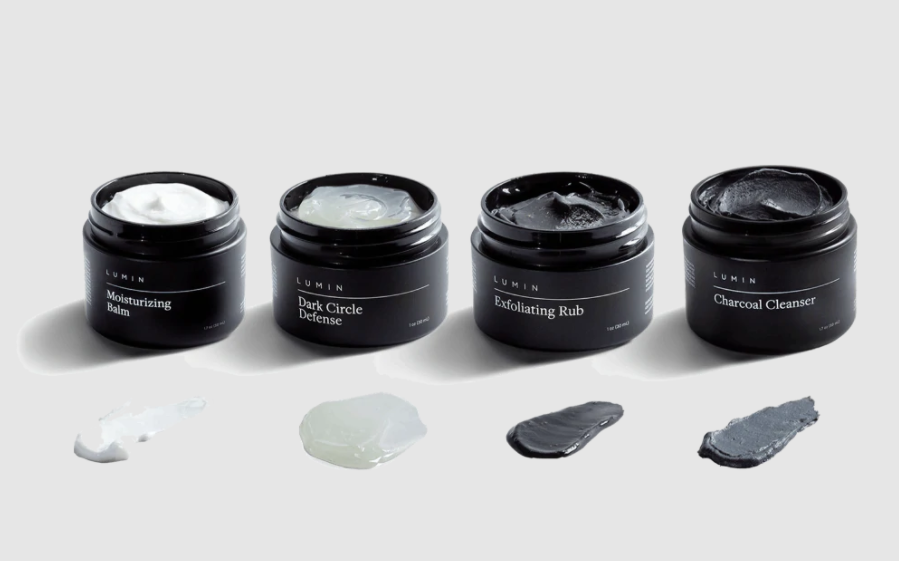 Alright guys let's chat skincare. If your skincare routine is basically you washing your face in the shower with that one shower gel that you've been using since high school – then it's time to level up that skincare game! Because as it turns out that regular body wash you have been using, that you thought was "good enough" is probably damaging your skin. But thanks to Lumin you can drop that bottle of three in one and start using products that actually take care of your skin.
With Lumin you get the highest quality products. All their products aim to help with those stubborn acne scars, under-eye dark circles, wrinkles, sun damage, dry skin, oily skin, and more.

Starting with Lumin is easy. All you have to do is take a two-minute quiz on their website and they'll tell you exactly which routine is best for you based on your skincare needs.

All of Lumin's products come with instructions, so it's extremely easy, and will help protect your skin from potential damage or future acne.
Level up your skincare game with Lumin Skin today! Go to luminskin.com/invest to get your free trial of Lumin's products.


Product Placement in a Streaming Era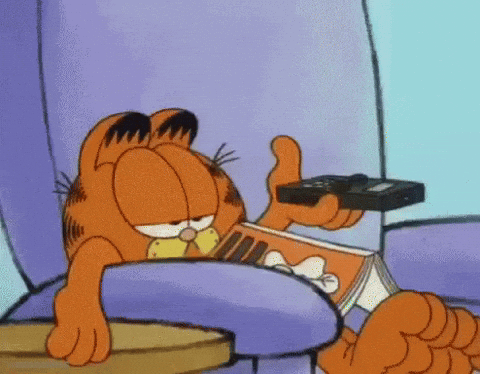 credit: giphy
In the world of streaming services and pay-to-play, companies can no longer rely on the good old-fashioned commercial to convince us to buy their product. An increasing number are turning to product placement instead.
But this isn't Reese's Pieces in E.T. This is product placement 2.0
Product placement involves getting a particular product featured in a TV show/movie/game/music video. Instead of hoping people happen to catch a commercial during the appointment TV they're not watching, brands can be sure eyes will be on their products.
This is one reason why PQ Media projects that global product placement spending rose 13.8% in 2021 over a year earlier, compared to an expected 5.9% increase in overall marketing spending.
Brands do have to walk a thin line with their placement. Too much, too obvious, that can be annoying. People want the placements to line up with the story, or at least to be a product characters would actually be able to get. Korean media has recently come under fire for arbitrary placement like Korean characters snacking on Chinese-branded food (not sold in Korea).
Digital technology is making it easier to avoid these kinds of missteps, and it's likely the future. New tech allows brands to micro-target their product placements. For instance, a character's snack might be Fritos in one market, but those Fritos can be digitally swapped for Funyuns in another.


Don't Clean Your Room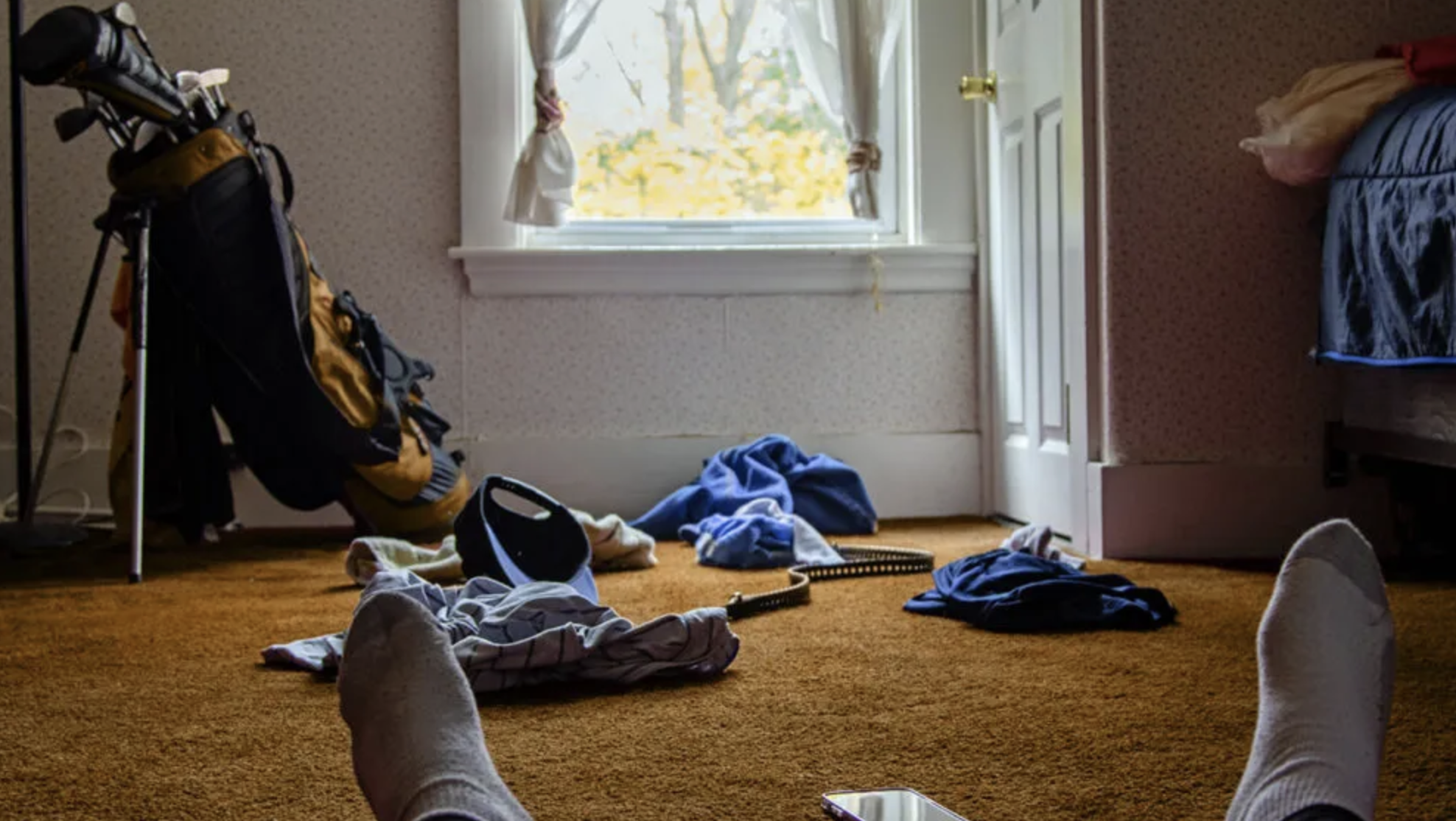 credit: google
Messy people now have a great comeback to haters who call them apathetic lazy slobs: "the universe loves chaos."
That is a quote from physicist Adam Frank, who says "The hard truth is that the universe itself is dead-set against our long-term efforts to bring order to the chaos in our lives."
Kathleen Vohs, PhD, from the University of Minnesota Carlson School of Management, conducted a study showing that mess encourages freedom.
"Being in a messy room led to something that firms, industries and societies want more of: creativity," Vohs said. "Disorderly environments seem to inspire breaking free of tradition, which can produce fresh insights. Orderly environments, in contrast, encourage convention and playing it safe."
Life is a mess. Maybe it's time we all embrace that.


News By The Numbers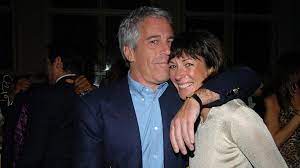 20 years. That's the length of time convicted sex trafficker Ghislaine Maxwell will spend behind bars for her roll in bringing under-aged girls to billionaire Jeffery Epstein. What about the other men involved? Prosecutors now say they're turning their attention to Prince Andrew.
$4.5 billion. That is how much G-7 leaders pledged to fight the global food crisis.
3. That the maximum number of emergency contraception pills customers can buy at CVS and Rite Aid in the U.S. because of "increased demand" following the Supreme Court's ruling.
Up to $1,050. That is the amount of California's "inflation relief" checks, which are set to go out to 23 million residents soon.


What's Trending?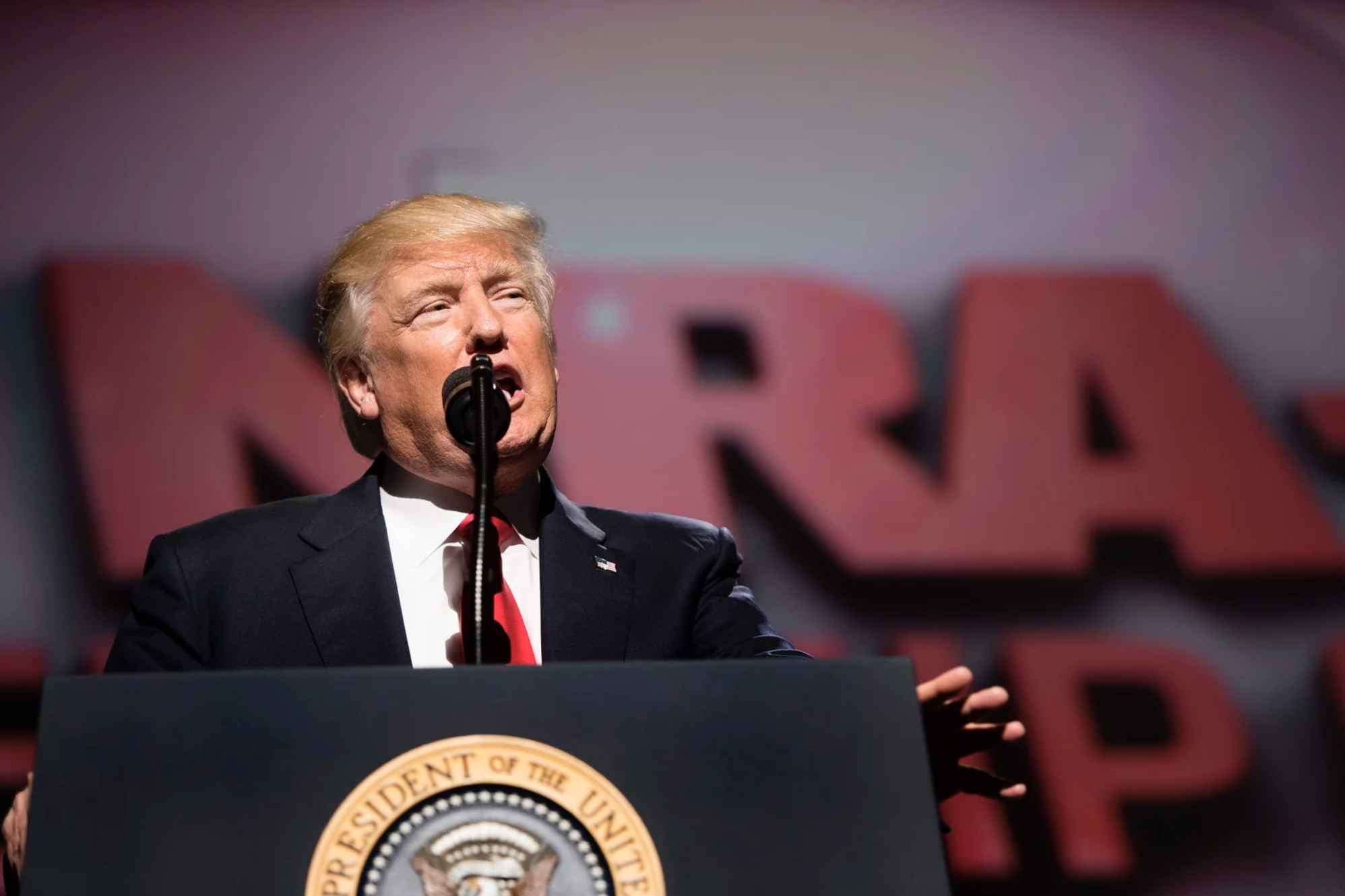 credit: getty
#ArrestTrumpNow, #LockHimUp, and #TrumpCoupAttempt are trending because, see above
Switch is trending. Nintendo broadcast a mini Nintendo Direct Tuesday where they showcased upcoming games for Nintendo Switch, all set to launch over the next year.
Only Murders in the Building is trending because season two of the Hulu show premiered Tuesday. The reviews are excellent.
Hocus Pocus 2 is trending. The sequel to the Disney classic is coming soon to Disney+, featuring—yes—Bette Midler, Kathy Najimi, and Sarah Jessica Parker. I am HERE for it.


Share The Love
Become a friend of Morning Invest by sharing this newsletter with someone you love.
When you do, we don't just give you a pat on the back and say, "Well done old sport." We give you actual rewards that'll make everyone jealous.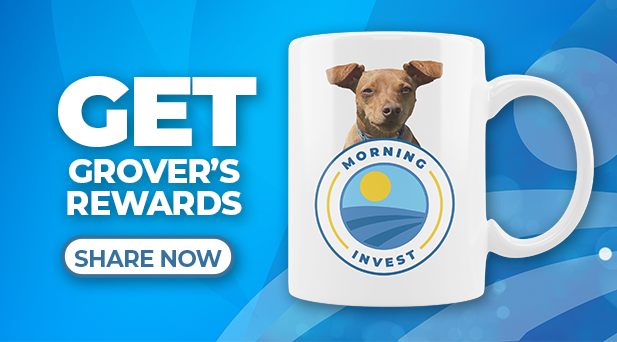 Or copy & paste your referral link to others: