| TOGETHER WITH | |
| --- | --- |
Happy Friday. President Biden is in England attending the G7 summit with other world leaders. An artist erected a sculpture of their faces out of trash and called it "Mount Recyclemore" as a reminder to the leaders that the world must deal with electric waste and fast.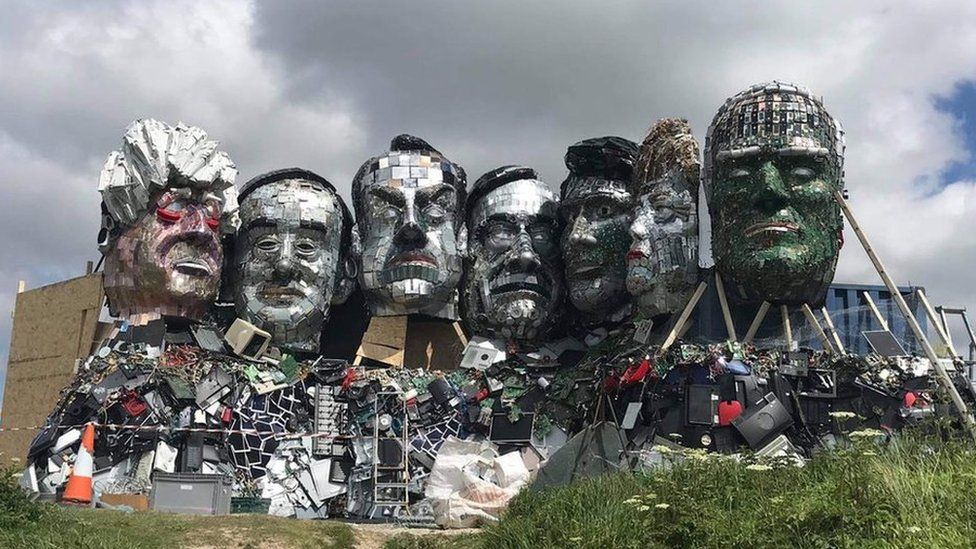 credit: bbc
In Case You Missed It.
👰🏻‍♀️ A new level of bridezilla was reached when a woman asked her bridesmaids to sign a contract for the costs that they would be responsible for in her wedding.
💰 Cryptocurrency is coming to a retirement plan near you as Coinbase teams up with a 401(k) provider.
🏛 The Senate has confirmed the first Muslim American federal judge on Thursday.
🚨 The U.S. Department of Justice shut down a website called Slilpp that captured and sold user logins.
🇯🇵 You now need a permit to own a crossbow in Japan.
Coronavirus Update: 😷 Total confirmed global cases as of 6:30 p.m. ET on Thursday: 174,580,713 — Total deaths: 3,764,730 — Total vaccine doses administered: 2,241,798,661
| | | | |
| --- | --- | --- | --- |
| | Bitcoin | $37,128.48 | |
| | | | |
| --- | --- | --- | --- |
| | Ethereum | $2,449.50 | |
| | | | |
| --- | --- | --- | --- |
| | Cardano | $1.52 | |
| | | | |
| --- | --- | --- | --- |
| | Dow | 34,466.24 | |
| | | | |
| --- | --- | --- | --- |
| | S&P | 4,239.18 | |
| | | | |
| --- | --- | --- | --- |
| | Nasdaq | 14,020.33 | |
*Stock data as of market close, cryptocurrency data as of 5:00pm ET. Here's what these numbers mean.
Markets: The S&P 500 reached a new record high despite rising inflation. Meme stocks like AMC, GameStop and Clover Health got walloped yesterday but are still up big overall. All eyes on Bitcoin as it struggles to hit that all-important $40,000 level.
Economy: The U.S. dollar fell slightly after those pesky inflation numbers were published. President Biden and the G-7 leaders today will endorse a global minimum tax of at least 15%.
CONFORMING LOAN

Program

Rate

Change

APR

Change

30 year
2.69

%

0.11%

2.74%

0.11%

15 year
2.04

%

0.04%

2.12

%

0.05%
The Lead: Medical Insurance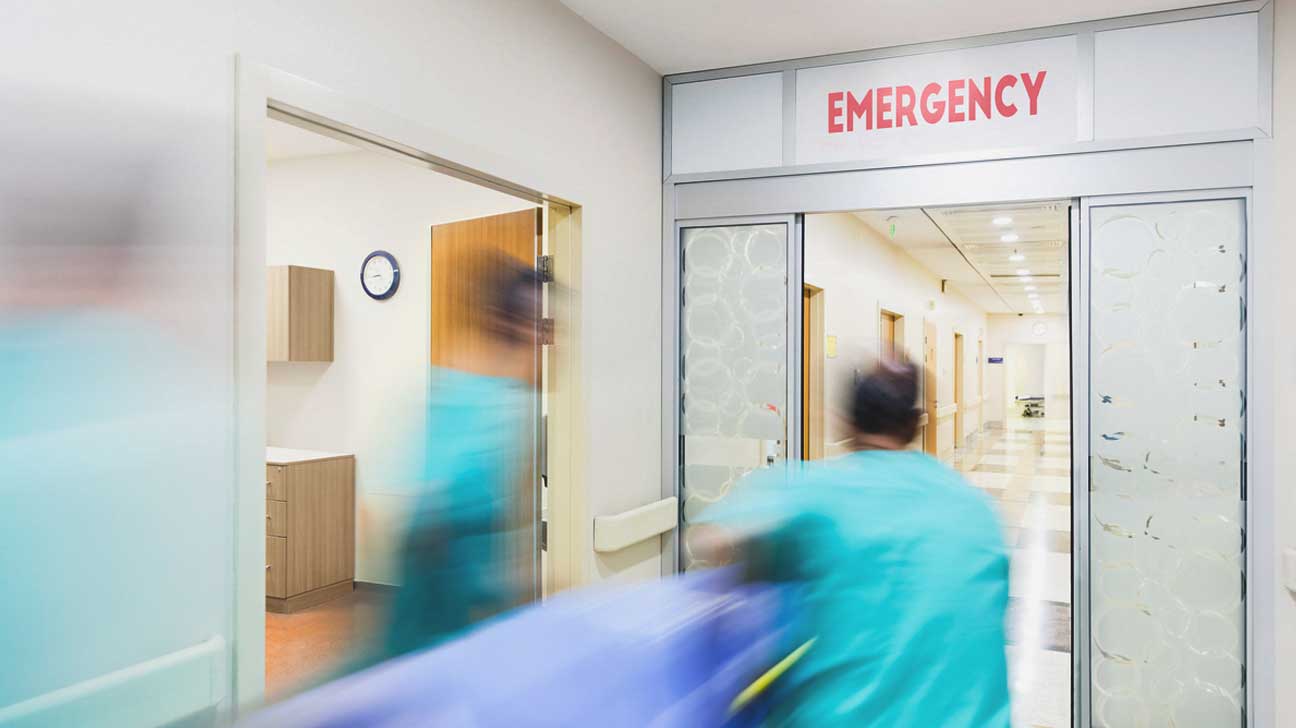 credit: healthline
The biggest U.S. health insurance company is facing backlash over a new policy about emergency room visits. UnitedHealthcare's new rule will reject payment for ER visits if the company deems that it was not a true emergency.
It's not hard to see how this could go wrong! It's not just that patients could be stuck with large bills for healthcare they may have actually needed. It's also that patients will have to triage themselves in order to determine if they need help and that could end up delaying or preventing them from getting life-saving treatment.
Can you imagine!? What if someone decided not to go in for a terrible headache that turned into a brain aneurysm because of this policy? Or isn't sure if they need stitches for a bad wound so they decide to treat themselves rather than risk the bill? We pay high insurance premiums so that we have peace of mind for actual care!
The rule was supposed to take effect July 1 but UnitedHealthcare says that it has been delayed due to "feedback." Or outrage.
Speaking of high medical bills, a new report shows that the latest Alzheimer's drug could raise Medicare premiums for everyone and cost patients that use it up to $11,500 in copays. Yikes!
The Swiss Digital Franc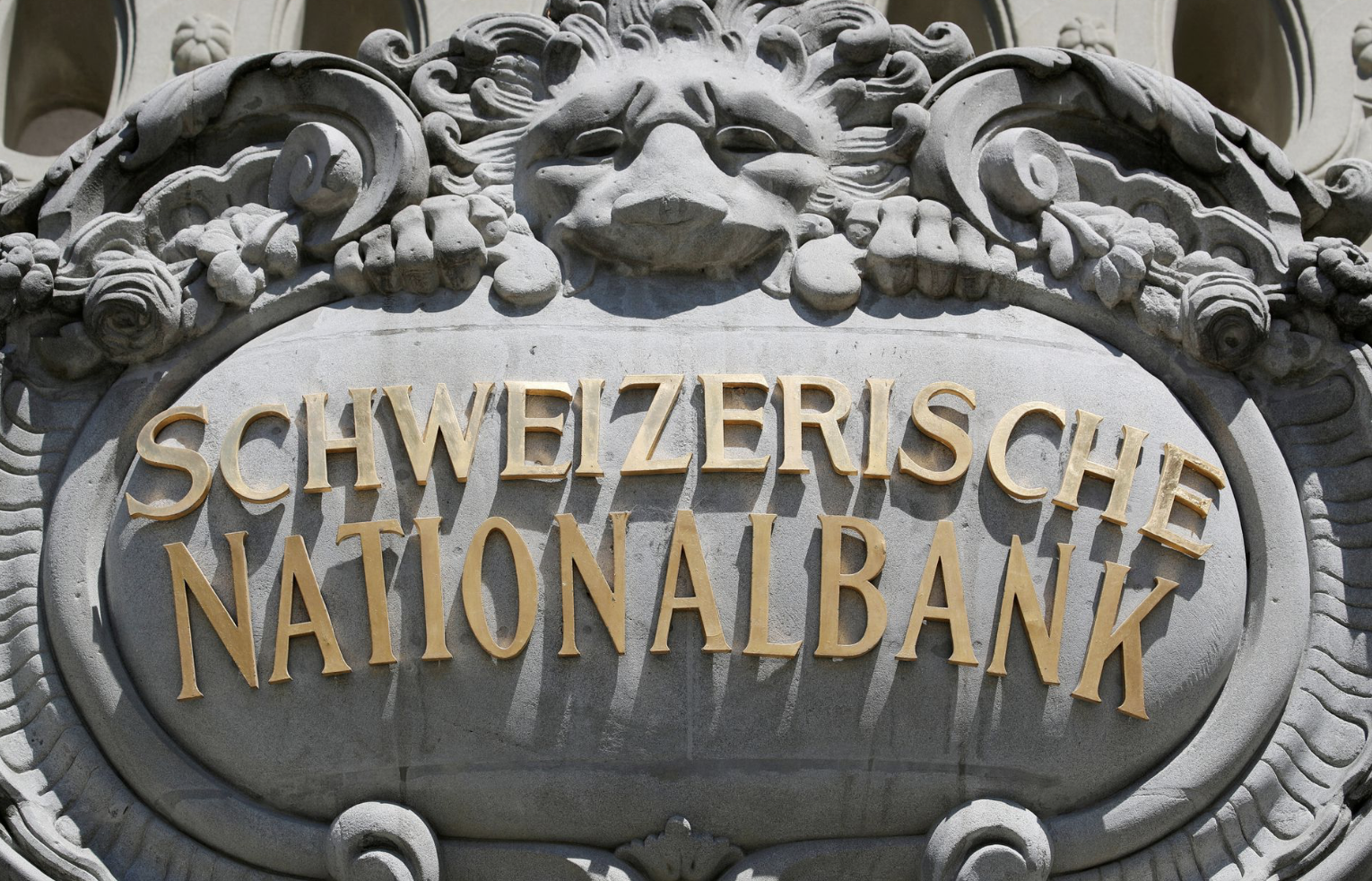 credit: reuters
The first European banks are testing digital currencies. The Swiss National Bank and the Bank of France announced that they will trial cross-border central bank digital currency payments.
This is not exactly cryptocurrency adoption. It is a digital version of the Euro and the Swiss franc, exchanged digitally. It is not for consumers. It is for bank-to-bank transactions. This experiment is called Jura, after the mountain range between Switzerland and France. The central banks said that this project is "exploratory" and not indicative that they will fully embrace digital currencies. Not yet anyway.
The Best Crypto Trading Platform: Bybit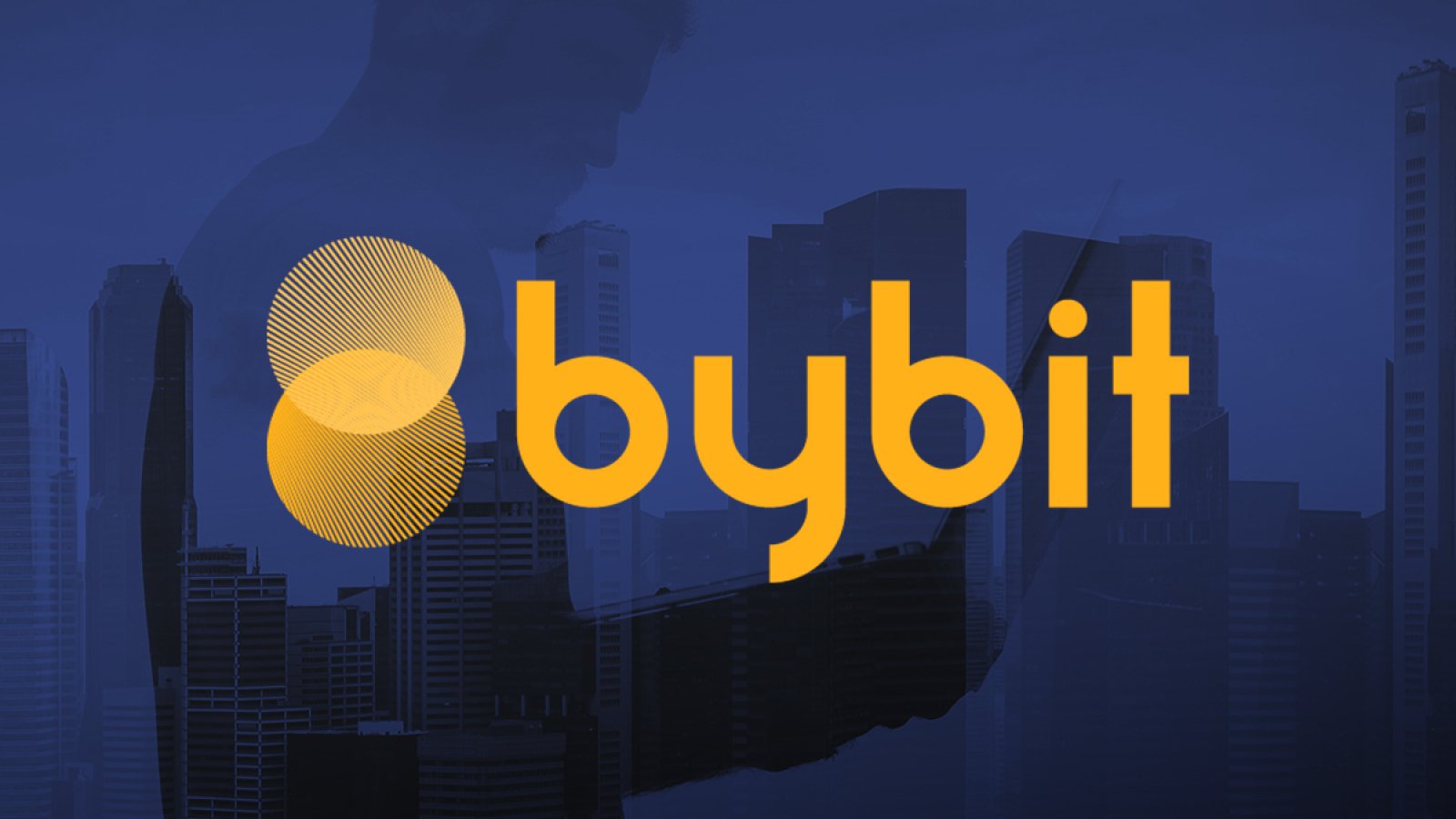 So you want to start trading Cryptocurrency but you just don't know where to start. Introducing ByBit, the best way to buy and sell coins. And you get a massive deposit bonus when you join using this link.
Most trusted – ByBit is trusted by more international users than any other platform.

It's easy – You can set up your account in under 25 seconds and you can trade on any device.

More coins – Because they're not based in the U.S. you get access to the best Alt coins you won't find on places like Coinbase.

BONUS! – You'll get up to $1,610 in free money when you open and account and make your first deposits. And if you share your own link with a friend you'll both get additional bonuses like free money in both of your accounts. So sign up today right here.
IMPORTANT… Remember if you are in the United States you MUST use a VPN to access ByBit. Don't worry it's easy to do. You can try this VPN for free for 30-days. And if you sign up you'll get 3-months free ON US! Just set it up and you'll be up and trading in no time.
Take Two Aspirin And Call Me In The Morning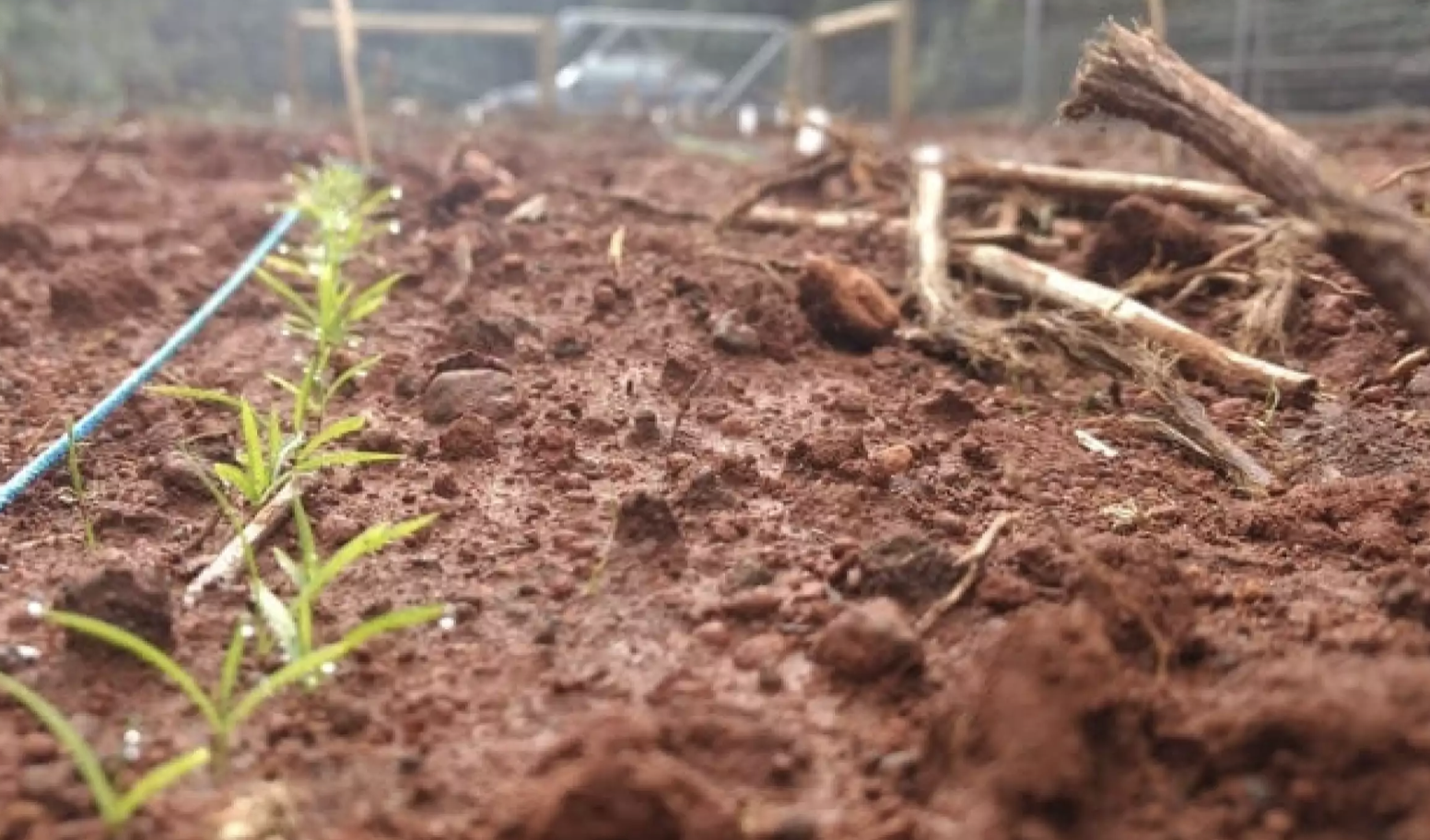 credit: curtin university
Scientists in Australia have found that aspirin can help regrow native grasses on developed land.
Aspirin is a factory-made replication of salicylic acid. It exists in nature in tree bark and plants. Nature uses it without help to regenerate forestation when there is no human intervention. When there is, humans can use it too.
The Australian scientists used "very low concentrations" of salicylic acid to coat the seeds of native grasses in farm sites in Western Australia. The regrowth was significantly higher in the sites that used this method than the sites that did not. Scientists say that this is an encouraging result and could help restore areas that have been devastated due to drought, pathogens and herbicides.
Nazi Style Execution Chambers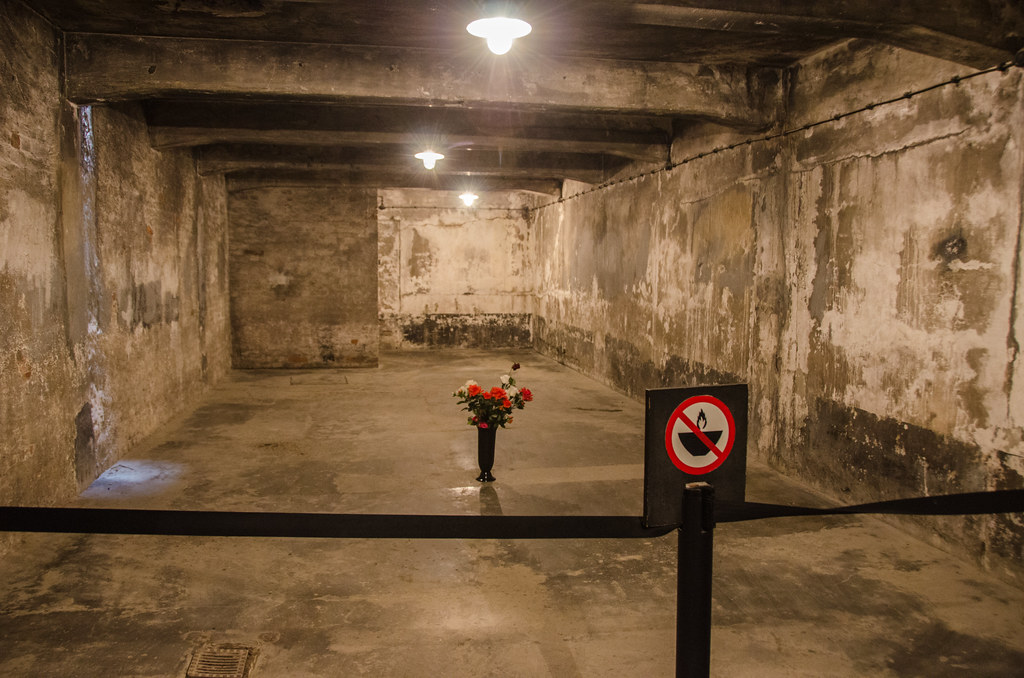 nazi gas chamber in Auschwitz credit: getty
Alabama is working on nitrogen hypoxia gas chambers to carry out death sentences. This after the state of Arizona is readying Nazi-style gas chambers for the same purpose.
Lawyers for the state of Alabama told a federal judge that they were "nearly finished" with construction on a nitrogen gas chamber to carry out "simpler and more humane execution" methods.
The language from the Alabama Department of Corrections does not seem like they are all in on this. They said that the execution protocol and the building are still in process and "due to the fact that those two items are not yet in a finalized state and potential security concerns exist, that is all we are able to share at this time."
Currently, Alabama carries out the death penalty with lethal injection. The nitrogen hypoxia method has not been used anywhere else. A director for the Death Penalty Information Center said that Alabama's plan is akin to "human experimentation." Can we remind you that the year is 2021?
News By The Numbers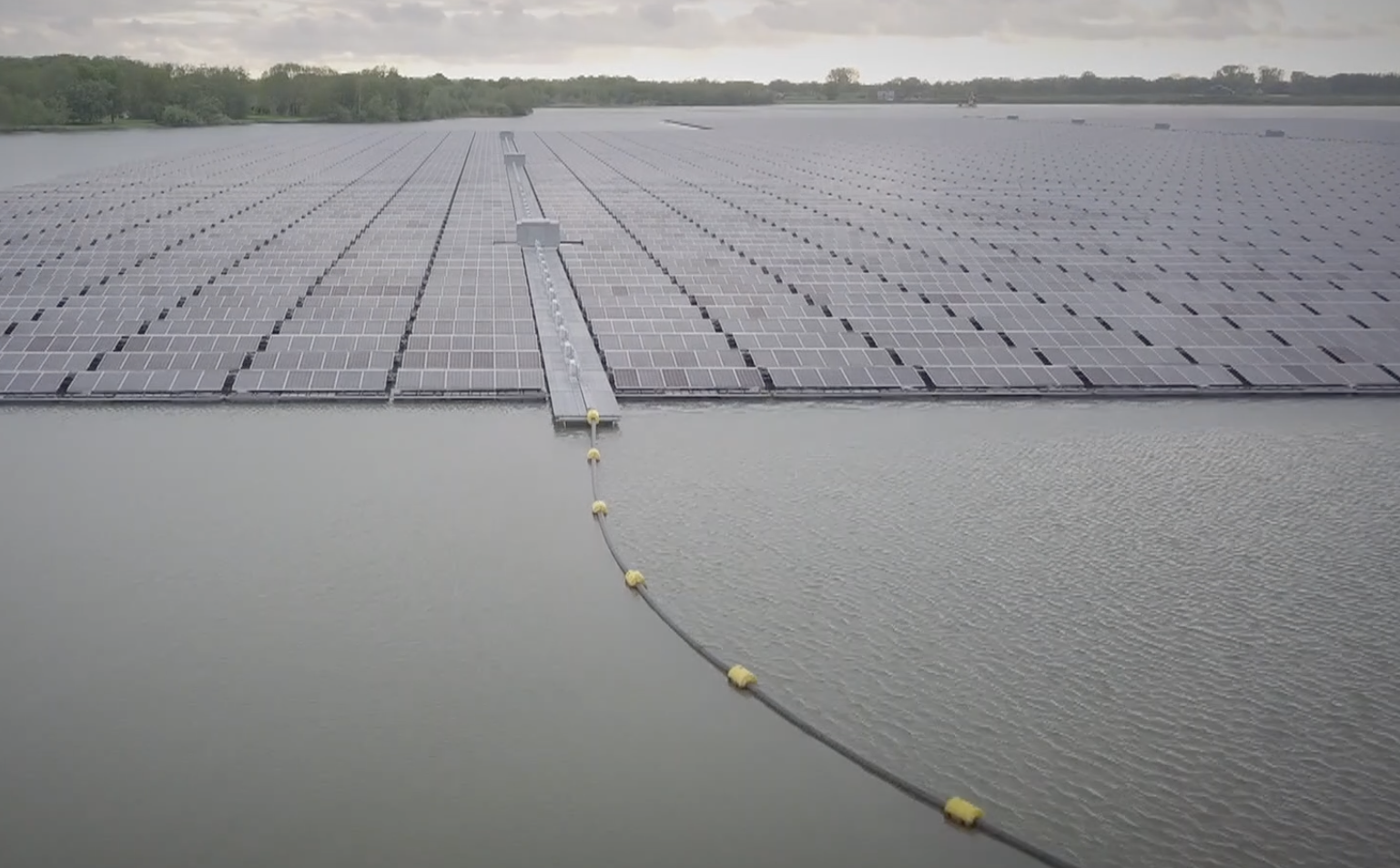 73,000. That is how many solar panels are floating in a lake in the Netherlands on an 18-hectare artificial lake. The solar park can produce 6 percent of the nearby area's electricity.
80 years. That was the last time grey wolves were born in the state of Colorado. Until this week! The state reported a litter of pups was spotted in the wild for the first time since the 1940s.
100 years. That is how long the White-tailed eagle has been missing from Loch Lomond. Until this March! The eagles became extinct in the region in 1918 but were re-introduced due to conservation efforts.
4.9%. That is how much enrollment for undergraduate degrees was down for the spring of 2021. Graduate enrollment is up 4.6%.
€425 million. That is the fine that Amazon may have to pay for violating the European Union's privacy laws. This would equal 2% of Amazon's net income in 2020.
Blippity Bleep These Bleepers
credit: giphy
Research in Britain says that people are cursing more than ever but they still want this behavior protected from children.
The British Board of Film Classification found that parents want children protected "for as long as possible" from swearing, even though their own generation is using what is called "strong swearing" such as the F-word in everyday life. People aged 65 and older, however, found swearing taboo.
We tell our children that we use swear words when we have really big emotions that come too fast for us to find another way to express them. They can too if they need to use strong words but we should all try not to and especially not in public because swearing can be upsetting to other people. This caused our middle daughter to tell her grandfather that she was coming upstairs to "play with her sh*t" and that she could use that word because she was in her own house. She was not in trouble for that with her parents but I was with mine.
Today's Live Show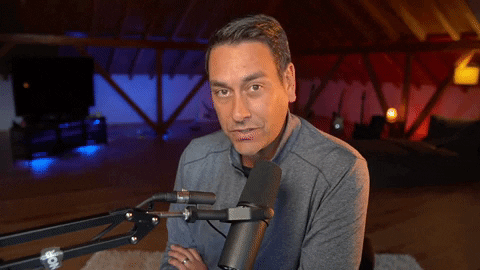 BITCOIN COMING TO RETIREMENT PLANS, WARREN BUFFETT INVESTS IN CRYPTO
Join us on today's live morning show. We'll be looking at why Bitcoin's price is in a holding pattern. Warren Buffett just made some big crypto news. And crypto could be coming to your 401(k) plan. Click here to RSVP and I'll see you at 9 AM Eastern.
Share The Love
Become a friend of Morning Invest by sharing this newsletter with someone you love.
When you do, we don't just give you a pat on the back and say, "Well done old sport." We give you actual rewards that'll make everyone jealous.