| TOGETHER WITH | |
| --- | --- |

Happy Friday.
A truck carrying Halloween candy overturned in Pennsylvania. Halloween candy! It's July!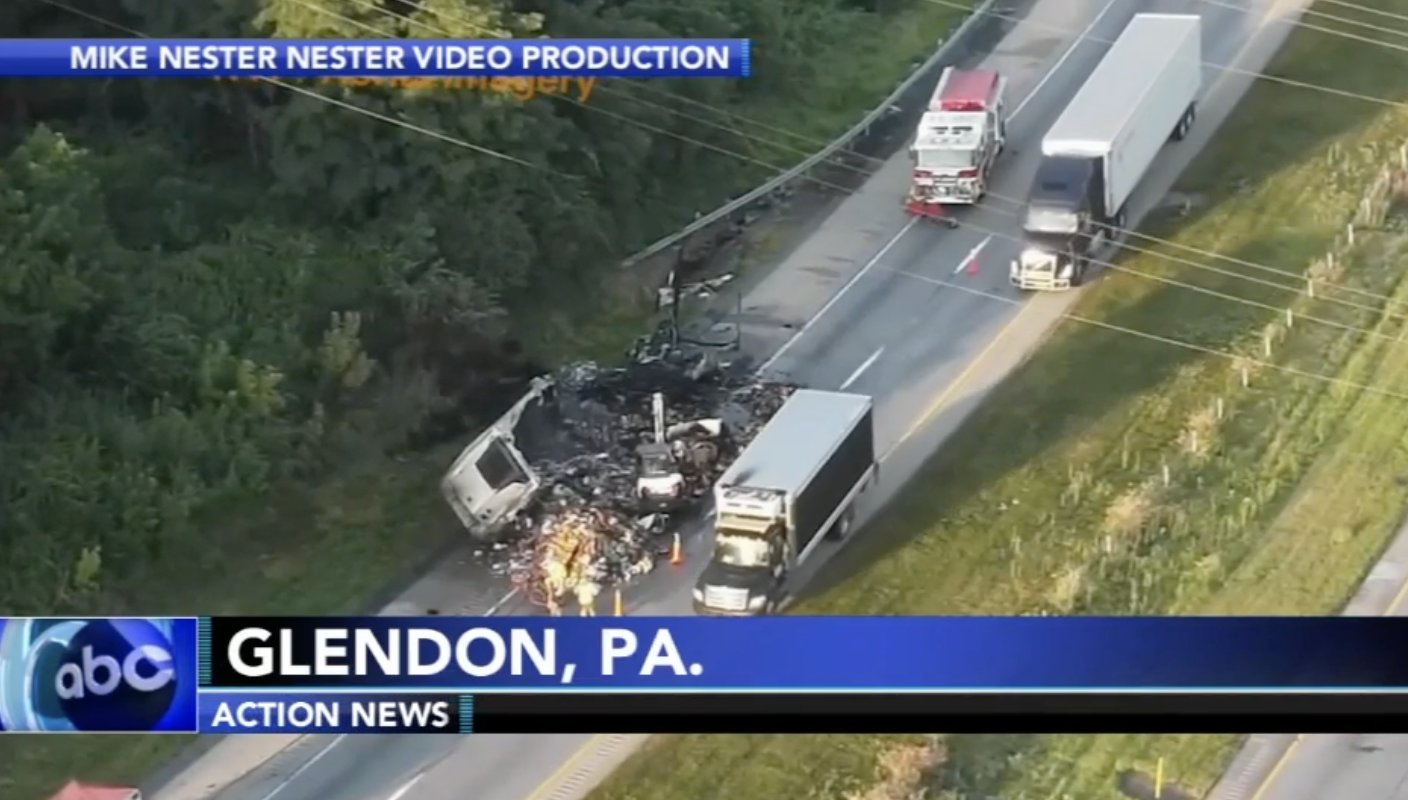 credit: abc
In Case You Missed It.
🚨 President Biden tested positive for Covid and reportedly has fatigue, a dry cough and runny nose.
🇬🇧 Boris Johnson's replacement for Prime Minister is down to two candidates: Foreign Secretary Liz Tuss and former finance minister Rishi Sunak.
📈 U.S. unemployment hit an 8-month high, which is bad news for the White House which has been battling the high inflation numbers by touting strong jobs numbers.
🇺🇦 A South American summit called Mercosur has declined a request by Ukrainian President Zelensky to speak.
💣 The U.K. announced a new weapons package for Ukraine.
📺 YouTube says it will ban videos about abortion methods and abortion alternatives.
👨🏼‍⚖️ The Supreme Court put a freeze on President Biden's deportation policy.


| | | | |
| --- | --- | --- | --- |
| | Bitcoin | $23,258.92 | |
| | | | |
| --- | --- | --- | --- |
| | Ethereum | $1,613.91 | |
| | | | |
| --- | --- | --- | --- |
| | Cardano | $0.5006 | |
| | | | |
| --- | --- | --- | --- |
| | Dow | 32,036.90 | |
| | | | |
| --- | --- | --- | --- |
| | S&P | 3,998.95 | |
| | | | |
| --- | --- | --- | --- |
| | Nasdaq | 12,059.61 | |
*Stock data as of market close, cryptocurrency data as of 5:00pm AM.


The Lead: Gas Pains Are Good For Some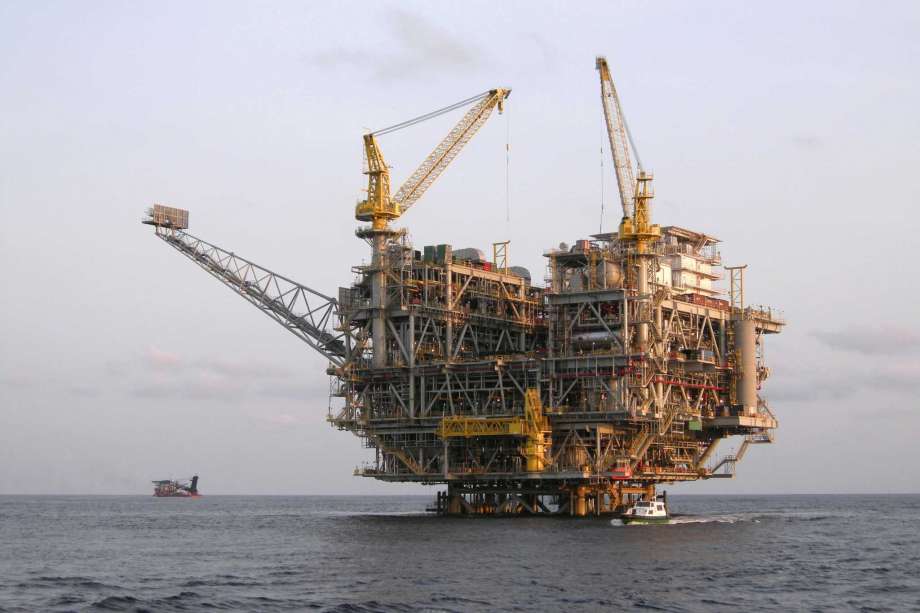 credit: houston chronicle
Why is the average person suffering from gas budgets when the oil and gas companies are not? This might explain it: a new academic study shows that the oil and gas industry averages $2.8 billion per day of profit. Per. Day!
How much do all of those zeroes add up to? $52 trillion since 1970!
This comes from academics at University College London, the London School of Economics and thinktank Carbon Tracker. They analyzed data from the World Bank and found that the oil and gas industry "captured 1% of all wealth in the world" during this time frame.
But we are in a gas crisis. Surely those companies are hurting now, right? Wrong. According to The Guardian, "The average annual profit from 1970-2020 was $1tn but he said he expected this to be twice as high in 2022."


Europe Hikes Up Its Rate Pants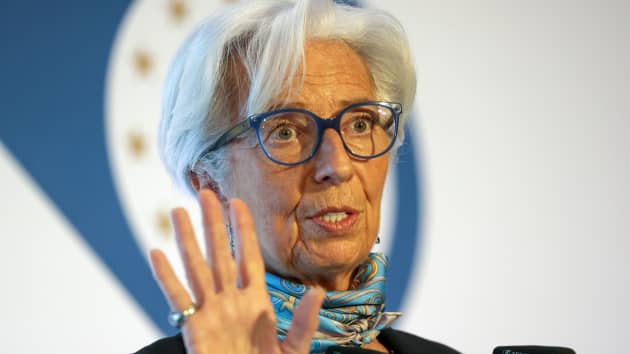 ecb president christine lagarde credit: bloomberg
The European Central Bank raised interest rates by 0.50% or one-half of one percent on Thursday. This was a more significant hike than was expected.
Before Thursday, the ECB had been operating with a negative key interest rate for eight years. The rate hike brings that metric to 0%.
Why this move?
The same concerns that the U.S. has about a runaway economy: high inflation and a nose dive of the value of the Euro.
The ECB is putting a placeholder on future rate hikes, unlike the U.S. Federal Reserve, which has said that several more hikes are coming before 2022 is over. Both the U.S. and the E.U. are experiencing upwards of 9% inflation and both have governments that have spent a LOT of money on Covid relief and assistance to Ukraine.
The ECB rate hike will hit each 27 EU members very differently given the vast difference in each country's economy. It sent European markets into a tizzy on Thursday, some up, some down, many which-way-around, which is my general mood these days.


Save 40% Off Your Postage
Can you think of anything worse than waiting in line at The Post Office?
Enter Stamps.com which brings the Post Office, and now UPS shipping, right to your computer. That way you don't have to leave the house!
Mail and ship anything from the convenience of your home or office.
With Stamps.com, anything you can do at the Post Office you can do with just a few clicks. Plus Stamps.com saves you money with deep discounts that you can't even get at the Post Office!
With Stamps.com, you get 5 cents off every first-class stamp and up to 40% off Priority Mail, and up to 62% off UPS shipping rates.
Try it now and get a FREE digital scale ⚖️ with our promo code: REDACTED. There's NO risk. With my promo code, REDACTED, you get a special offer that includes a 4-week trial PLUS free postage and a digital scale. No long-term commitments or contracts.
Just go to Stamps.com, click on the Microphone at the TOP of the homepage, and type in REDACTED.


Why is Bill Gates Buying So Much Farmland?
credit: google
South Dakota Republican representative Dusty Johnson is calling for Bill Gates to testify before the House Agriculture Committee about why exactly he is buying up so much farmland in the U.S.
"Ownership of farmland matters, a lot. No one has been buying it up faster than Bill Gates," Johnson told Fox News Digital. "He now owns 270,000 acres, making him the largest owner of American farmland."
Conspiracies about Bill Gates usually get you made fun of on Twitter but, you know, that is a heck of a lot of farmland. Gates has advocated for Americans to eat less meat and eat more synthetic products. Are these purchases a part of this scheme or is it something else?
Bill Gates is known for his ability to see money in something and pounce on it at exactly the right time, even if wasn't his in the first place. (For example: shrink-wrapped operating systems!) But does this mean he owes the American people an explanation or should the natural order of capitalism work that out for us?
I would like to hear a plan for all of this land, sure, but I don't think a Congressional committee is going to do very much for us even if Gates does have a nefarious motive. My expectations are low but I am all ears.


News By The Numbers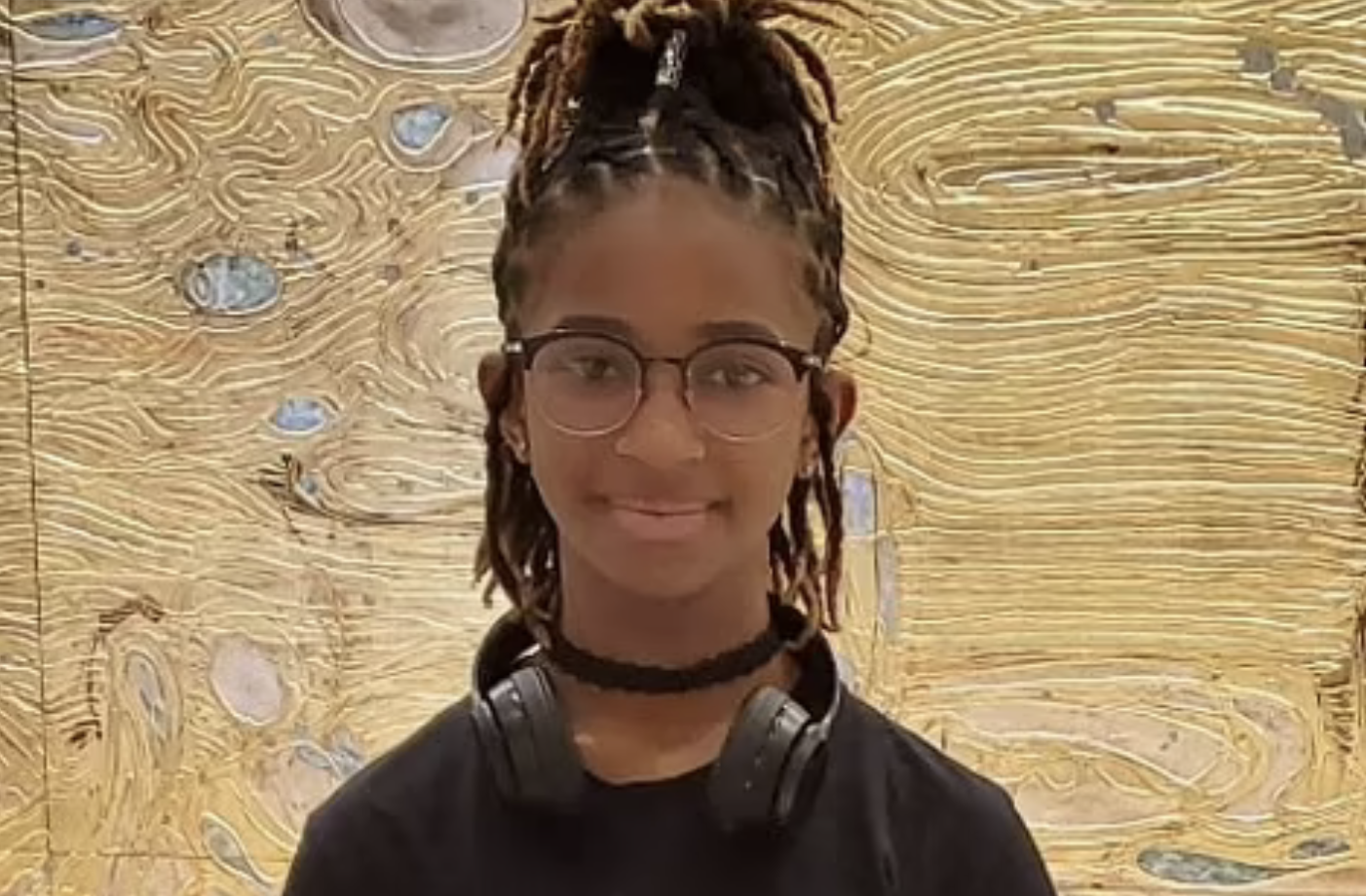 credit: instagram
13 years old. That is the age of one girl in Texas who was accepted to medical school. She will be eligible to treat patients when she is 18 years old. Doogie Howser started seeing patients at 14 but then again, he was fictitious.
8 years. That is how long ago Prince William and Duchess Kate visited the U.S. They will visit again in December so roll out the red carpet Yanks!
500. That is how many homeless people died in Phoenix, Arizona in the first half of 2022. That is triple the number from 2016. Ten percent of those deaths were homicide.
$3.9 million. That is how much Amazon has committed to buy One Medical, a healthcare company with clinics in 25 U.S. markets.
70%. That is the percentage of people that do not want Hillary Clinton to run for President again, according to a Rasumussen poll. Nor do they want Senators Mitt Romney or Ted Cruz or Bernie Sanders. Basically no recycled candidates.


Sri Lanka's Military Crackdown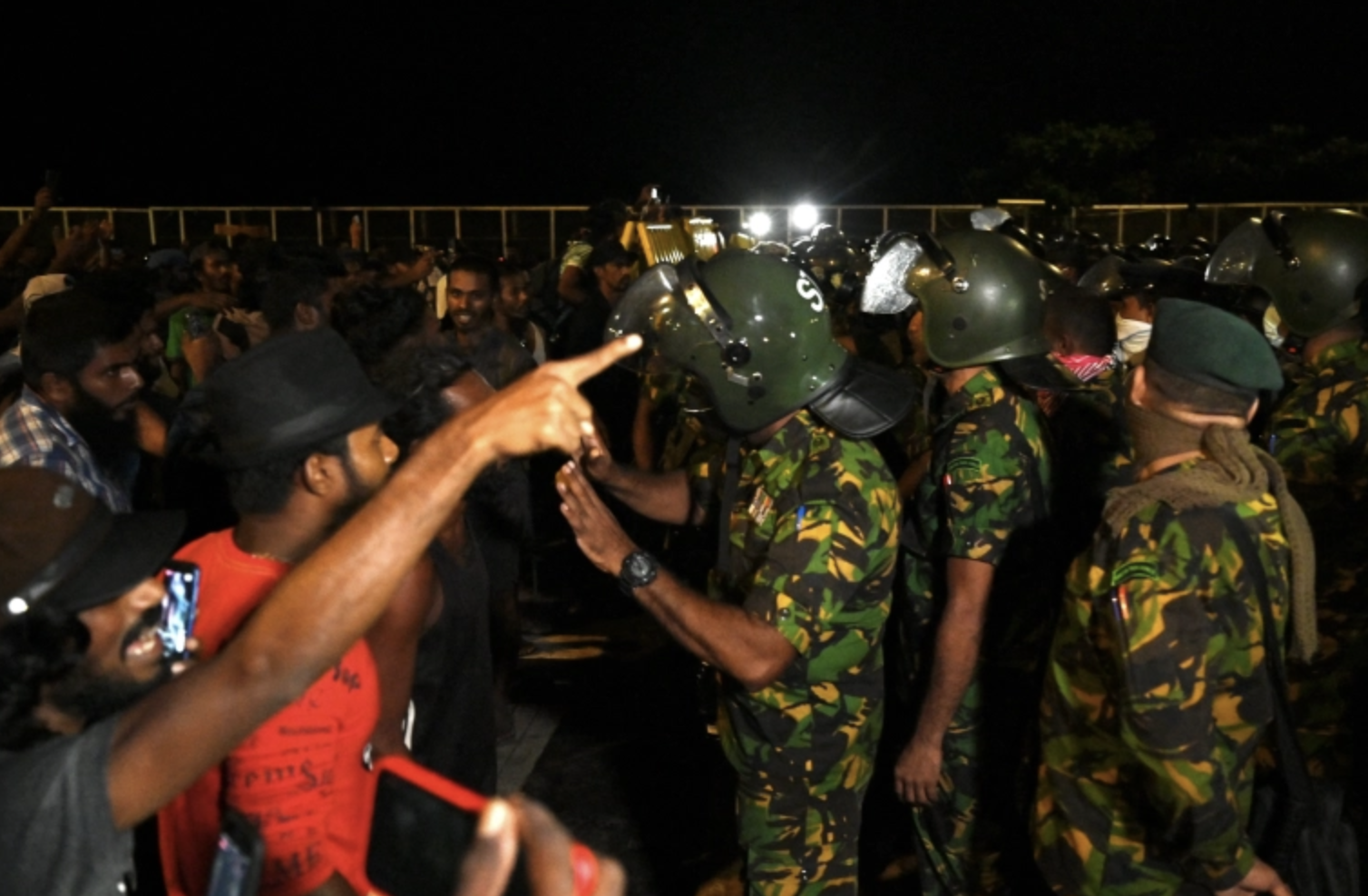 credit: afp
Just hours after a new president was sworn into office in Sri Lanka, protestors were forcefully removed by the military. These are the protestors that swarmed the capital to oust the former president in recent weeks.
The protestors had already announced their intention to leave the area but they didn't move fast enough for the new administration. They report being "brutally assaulted" by the military crackdown. They also report that their tents were destroyed, their phones taken and content from the phones deleted.
Newly-sworn-in President Wickremesinghe said that he would not allow any illegal activity such as occupying government premises and apparently he meant it.
Is this the new government the people worked so hard to secure?


What's Trending?
credit: twitter
John Wick is trending because the movie studio released a photo for the upcoming fourth installment of the movie franchise.
This TikTok video is trending where a woman discusses how she could not get a healthcare professional to diagnose or treat her for what she thinks might be monkeypox.
Nic Cage is trending because a teaser trailer for the upcoming National Treasure movie came out and it does not star Cage.


Share The Love
Become a friend of Morning Invest by sharing this newsletter with someone you love.
When you do, we don't just give you a pat on the back and say, "Well done old sport." We give you actual rewards that'll make everyone jealous.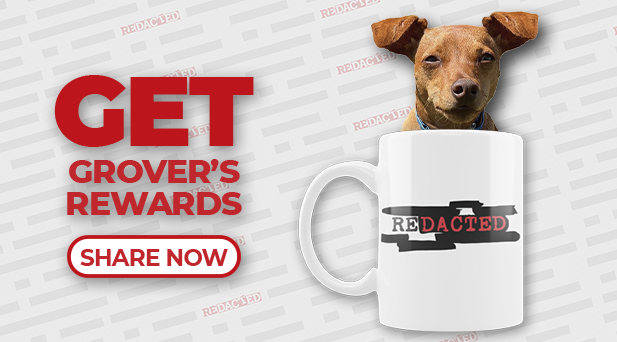 Or copy & paste your referral link to others: