| TOGETHER WITH | |
| --- | --- |
Happy Friday. Today is hidden word day. Buried deep in today's newsletter is a hidden word. Find it and don't share it with anyone. Then join us on today's live show at 9AM EST to win some from Morning Invest merchandise. During the live show I'll ask you to fill out the form. If you're one of the first 3 to get it correct you'll win! Remember to watch us live today right here at 9AM EST.
credit: giphy
In Case You Missed It. A woman opened the emergency exit on a plane and climbed onto the wing to cool down just after the flight had landed. She'd chartered the plane with her husband and kids. The pilot called airport security and the police removed her.
Add this to the file: I guess rich people can't do everything they want.
Coronavirus Update: Total confirmed U.S. cases as of 10 p.m. ET: 6,149,265 — Total deaths: 186,785 — Total recoveries: 2,266,957
Indiana University asks fraternities and sororities to close, after COVID-19 spread.
In Today's Newsletter:
Americans worried about bankruptcy
Markets tank
Nike's new maternity wear
CONFIRMING LOAN

Program

Rate

Change

APR

Change

30 year
3.05

%

0.14%
3.12

%

0.14%

15 year
2.74

%

0.02%

2.88

%

0.02%
The Lead: Americans Fear Bankruptcy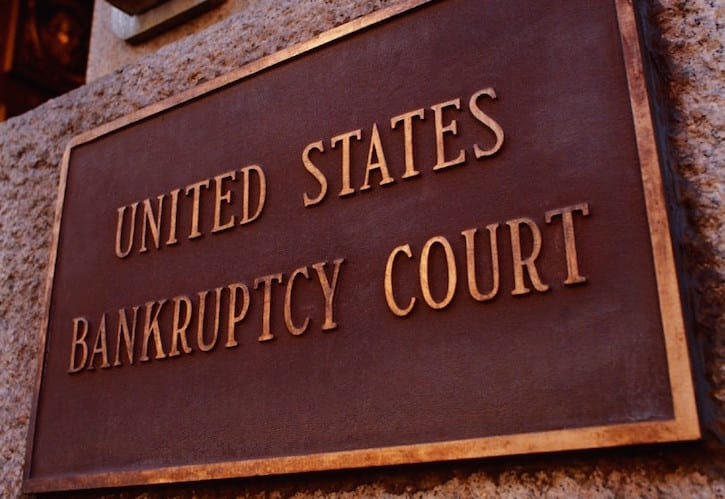 credit: paulickreport
According to a new survey by West Health-Gallup U.S. Healthcare, half of Americans reported being legitimately worried about bankruptcy during the pandemic. This number is up by 5% from last year.
The survey was done in July, and it specifically asked about "medical bankruptcy" or bankruptcy related to a medical event for which Americans are not covered. Not surprisingly, reports of these fears are up. Women were more likely to be worried about this than men, as were Americans under 50. Non-white adults were far more likely to be concerned about this than whites.
Hitting the poor hardest
The poorest households were the most likely to have long-term medical debt that was unlikely to be paid off in the next year. Families with an annual income of $40,000 or less were four times more likely as those earning $100,000 or more to have this kind of debt. Over a quarter of respondents reported that they would not be able to pay a medical bill of even $500 and would have to borrow money or use a credit card if these expenses came up, a sad scenario considering a COVID diagnosis would cost far more than that for the uninsured.
Sponsor: Outlet Finance (now with 10% interest rate)
The U.S. dollar is headed for a cliff so why are you still putting money in a regular savings account? You should give Outlet a try.
This morning I woke up and checked my Outlet account and holy cow I couldn't believe my eyes. My interest rate is now over 10%. That's right Outlet is over a 10% interest rate right now on your deposits.
With the government printing money like it's going out of style and the U.S. dollar dropping every day, what if you could get a 10% interest return on the money in your savings account? You'd probably just laugh and say that's not possible. Enter our friends over at Outlet. They have an amazing savings account alternative with a 10% interest rate right now! Outlet is unique because your savings are backed by cryptocurrency which trades at a much higher rate than anything you'd get in a local bank.
And the best part is you'll get free money in your account if you sign up for free right here. You can open an account with any amount of money you want. I started mine for only $100. Worms
To take advantage of this amazing interest rate and get free money deposited in your account, sign up here for Outlet.
Wall Street: Stocks Drive Off A Cliff
credit: Giphy
Just when we were patting ourselves on the back for a remarkable stock market recovery, the market took a nosedive to remind us not to count our chickens. This was the largest single-day drop since June for the Dow Jones Industrial Average and the most significant decline for the Nasdaq since March.
Tech sells off
US stocks plummeted across the board in a mass sell-off, concentrated in tech stocks like Facebook, Amazon, Apple, Netflix, and Google's parent company Alphabet. The weird part is that no one really knows why. It was not a day of major news in the technology or political climate and the uncertainty over the stimulus and the election has been looming like always. Major stocks just inexplicably started plummeting and kept going.
Half-measures
Facebook made a small announcement about disallowing political ads in the week before the November election, but that should not have drastically moved the market. First off, it is a piddly little half-measure. Facebook has been allowing misinformation to permeate our political system for years, and we are supposed to think that turning this off for a week will help? Political ads make up such a small fraction of Facebook's ad revenue, so this will hardly affect its bottom line and certainly should not have affected the stock market as a whole.
News By The Numbers
credit: nydailynews
93%. That is the percentage of racial protests this summer that were peaceful, according to the Washington Post. The President would have us believe that these protests all led to civil unrest, but that is throwing the baby out with the bathwater. Most protests were driven by a peaceful message of inclusion.
$689,417. That is how much a Florida man used from the Paycheck Protection Program money he took from the government to buy himself a boat. The man was arrested and charged with making false and misleading statements to a lending institution since this money was supposed to go towards paying employees during the pandemic, not buying a catamaran with taxpayer money.
$98. That is how much the new Walmart+ membership costs, completing with Amazon Prime's annual membership for $119. Walmart+ will get you unlimited free delivery, discounts on gas, and the Scan & Go app that lets you scan and pay for items in the store on your phone, skipping the line.
$10 million. That's how much a 1974 coin sold for in 2013. It is believed to have been the first silver dollar ever minted and is nicknamed the Flowing Hair dollar because it features a portrait of Lady Liberty on one side. The coin is currently up for auction again. Anyone? Going once…
Is there a continental breakfast?
credit: fast company
What do you do with hotels that have sat empty for far too long? One development company is turning them into affordable housing.
Repvblik is a Los Angeles-based company. Its development project is called Plato's Cave, taking old hotel rooms, redesigning them a bit, and renting them to tenants starting at $495. This price point is aimed at renters who are struggling but not in the lowest-income tier.
"We're talking about folks that might not be poor enough to get subsidized housing," founder Richard Rubin told Fast Company.
Repvblik, a name we have no idea how to pronounce, has been buying up ghost town hotels on the cheap, which allows them to keep rents low after the quick renovation of the properties. They are currently converting 2,000 apartments around the country and aim to complete 20,000 within the next five years.
Retail: Nike Readies the Nursery
credit: Nike
Nike is preparing for the pandemic baby boom by launching its first maternity collection called Nike (M).
Given that the pandemic started six months ago, pandemic babies are about to start hatching in October. Nike (M) is meant for pregnancy and post-partum with clothes that allow for exercise and nursing, although any new mom can tell you that activewear is the everyday uniform of motherhood and often has nothing to do with working out.
Nike (M) will be available online starting September 17 and items will be priced between $45 and $85.
U.S. Deficits Surge Under Trump
credit: AP
In 2016 one of Donald Trump's biggest campaign pledges aimed to sharply lower the massive U.S. trade deficit. A new report shows it's only gotten worse since then.
The U.S. trade deficit surged in July to $63.6 billion, the highest level in 12 years, as imports jumped by a record amount. If you're keeping track, George W. Bush was president the last time it was this high.
The Commerce Department reported that the July deficit, the gap between what America buys and what it sells to foreigners, was 18.9% higher than the June deficit of $53.5 billion. It was the largest monthly deficit since July 2008 during the 2007-2009 recession.
China is holding our bag.
Trump vowed to lower the country's large trade deficits, especially with China, which for years has been the country with the largest trade surplus with the United States.
Share The Love
Become a friend of Morning Invest by sharing this newsletter with someone you love.
When you do, we don't just give you a pat on the back and say, "Well done old sport." We give you actual rewards that'll make everyone jealous.