| TOGETHER WITH | |
| --- | --- |
Happy Groundhog Day! Watch out for that first step, it's a doozy!

credit: giphy
In Case You Missed It.

The Biden administration is working to free up $40 billion in aid to Puerto Rico that was approved but never sent during the Trump administration.

Ford and Google have reached a deal to put Google connectivity in Ford cars.
The DMV in North Carolina will stop issuing license plates with the Confederate flag.

Dolly Parton says that she turned down former President Trump's offer to give her the Presidential Medal of Freedom twice due to personal conflicts but she doesn't want to accept it now because it would seem political.

IKEA may soon require you to promise to anchor your furniture to walls.

Diplomats in China want to mend fences with the U.S.
Elon Musk says that his company has put a wireless implant into a monkey's brain and said monkey can now play video games with his mind.

Coronavirus Update:
Total confirmed U.S. cases as of 7 p.m. ET Monday: 26,299,249 — Total deaths: 443,035 — Total tests: 304,456,936
Japan will extend its state of emergency for another month as case numbers begin to drop.
A jail in Fresno, California has more Covid cases than any other correctional facility in the country with nearly 4,000 cases. The top six prison outbreaks are all in California.
The health minister in Vietnam says that the new Covid outbreak is more contagious than the U.K. variant.
CONFORMING LOAN

Program

Rate

Change

APR

Change

30 year
2.70

%

0.01%

2.75%

0.01%

15 year
2.22

%

0.01%

2.31

%

0.01%
The Lead: Biden Holds a Snowstorm Sit-In
credit: getty
Republican leaders met with President Biden and Vice President Harris on Monday to discuss the next round of Covid relief. A merry band of 10 Republicans pitched a package as an alternative to the President's $1.9 trillion proposal.

The Republican plan would include $300 per week in additional unemployment money in addition to a one-time payment of $1,000. This is obviously less than the $2,000 one-time payment and $400 per week that is in the President's plan.
It also includes less money for childcare and schools than the President's plan but it does have roughly the same amount for small business relief and vaccines. It also removes aid for state and local governments and gets rid of the $15 per hour minimum wage.

The White House was gracious about this proposal but non-committal. Press Secretary Jen Psaki says that the President still wants a larger aid plan and quickly. He would like the support of Republicans but is still looking into ways to go forward without it.
Sponsor: IPVanish
What you do on the internet is NO ONE ELSE'S business (unless you're breaking the law, and my readers wouldn't do that) and IPVanish helps you remain anonymous and secure on the internet.
IPVanish is a virtual private network – a VPN for short. A VPN is a super important tool that helps you safely browse the internet.

You can use a VPN on your computers, tablets, phones… even things like your Firestick when you're streaming media. When you use a VPN, all your data is encrypted… what you're reading, what you're searching, what you're watching… whatever it is you're doing.
Here's everything you get with IPVanish
Anonymous IP addresses – this means your personal IP address can't be tracked by anyone on the web.
Circumvent any online censorship – IPVanish has more than 1,500 servers in 70+ locations
24×7 support – email them, chat with them… even call them. They're there to help
Readers of our newsletter are going to get 65% off the price right now. That's just $3.49 for the first month or $27.99 for the year. Grab your discount by visiting IPVanish.com/morninginvest today!
Covid Wears Out Its Welcome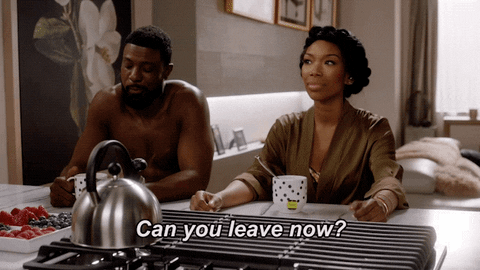 credit: giphy
Italian researchers found that Covid symptoms may linger in children for weeks or months. They are calling this "long Covid" and it refers to the effects of the virus that linger.

Doctors tracked 129 children in Italy that had been diagnosed with Covid but were otherwise healthy. Only 42% had no marks of the virus five months later, meaning the rest of them had some. The children reported insomnia, some respiratory symptoms, nasal congestion, fatigue, muscle pain, joint pain, and difficulty concentrating. Long Covid has already been well documented in adults.
Robocop
credit: rostek
A Russian defense company claims its new combat suit can stop bullets. It is called the Sotnik and is made by a state-owned company called Rostek.

The suit also has a helmet with eye monitors and thermal night vision monocular, a self-contained heater, water filter, gas mask, medical kit, and of course the ability to withstand a direct shot from a 0.50 caliber bullet. They call this Warrior combat gear and it is expected to be put to use by 2025.
News By The Numbers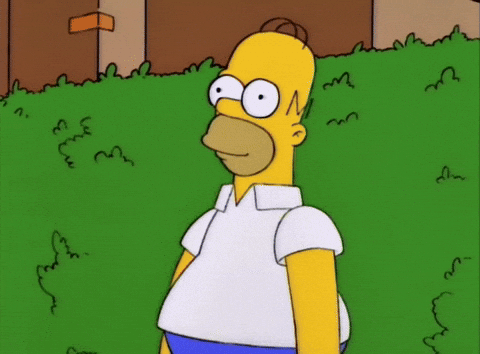 credit: giphy
4,600. That is how many people officially left the Republican party in the week following the Capitol riots in Colorado alone. The same phenomenon happened in other states too with approximately 6,000 people in North Carolina, 10,000 in Pennsylvania, and 5,000 in Arizona, all officially changing their voter status.

38%. That is the percentage of nursing home staff that accepted the Covid vaccine, according to the Centers for Disease Control and Prevention.

6 times. That is how many times a man from Idaho has won the lottery. Most recently, he won $250,000. He says he is saving the money for his daughter's education.

159. That is how many people were arrested at protests in Istanbul over the President's appointment of a rector at the university.

$3.4 billion. That is how much RobinHood has made from shareholders since its tumultuous week of playing God with its trading platforms. That should help with its incoming legal bills.
Today's Live Show

On Today's Live Show:
Republicans meet with Biden, so what happens to stimulus?
AOC has a bombshell she's about to drop on Democrats
FBI rounds up insurrectionists
Join us at 9 AM Eastern over your cup of coffee or tea. Click here to watch and subscribe.
Greenland Sends an Icy Message
credit: getty
Researchers estimate that the winter snowfall in Greenland will no longer be enough to replenish the summer melt by the year 2055. File this away in More Proof that the Environment is Screwed.

The average global temperature is expected to rise by 5 degrees Fahrenheit by that time, but in Greenland it could rise by 8 degrees F. This will lead to an increase in sea level of 5 inches by 2100.

So this is not good. Not good at all and it is an eventuality unless drastic steps are taken to reduce carbon emissions and slow global warming. Please do your part! Recycle, ride your bike more, reduce consumption, eliminate single-use items. You know this but it bears repeating.
Quantum Leap
credit: university of science and technology of china
Chinese satellites are using quantum messages to communicate between satellites and ground stations, making this the largest quantum network in the world and maybe even the galaxy. That we know of!

A quantum message is when one bit of teeny tiny information is sent to another place instantaneously and decrypted. You'll forgive us this crude explanation. Researchers at the University of Science and Technology in China say that this network is "uncrackable." To humans anyway. The aliens probably learned to read quantum communication in alien Kindergarten and are laughing at us for its simplicity.
Share The Love
Become a friend of Morning Invest by sharing this newsletter with someone you love.
When you do give you actual rewards that'll make everyone jealous.