| TOGETHER WITH | |
| --- | --- |
Happy Monday.
The U.S. is opening up to vaccinated travelers starting today. The long lines are only expected to take a few years off your life.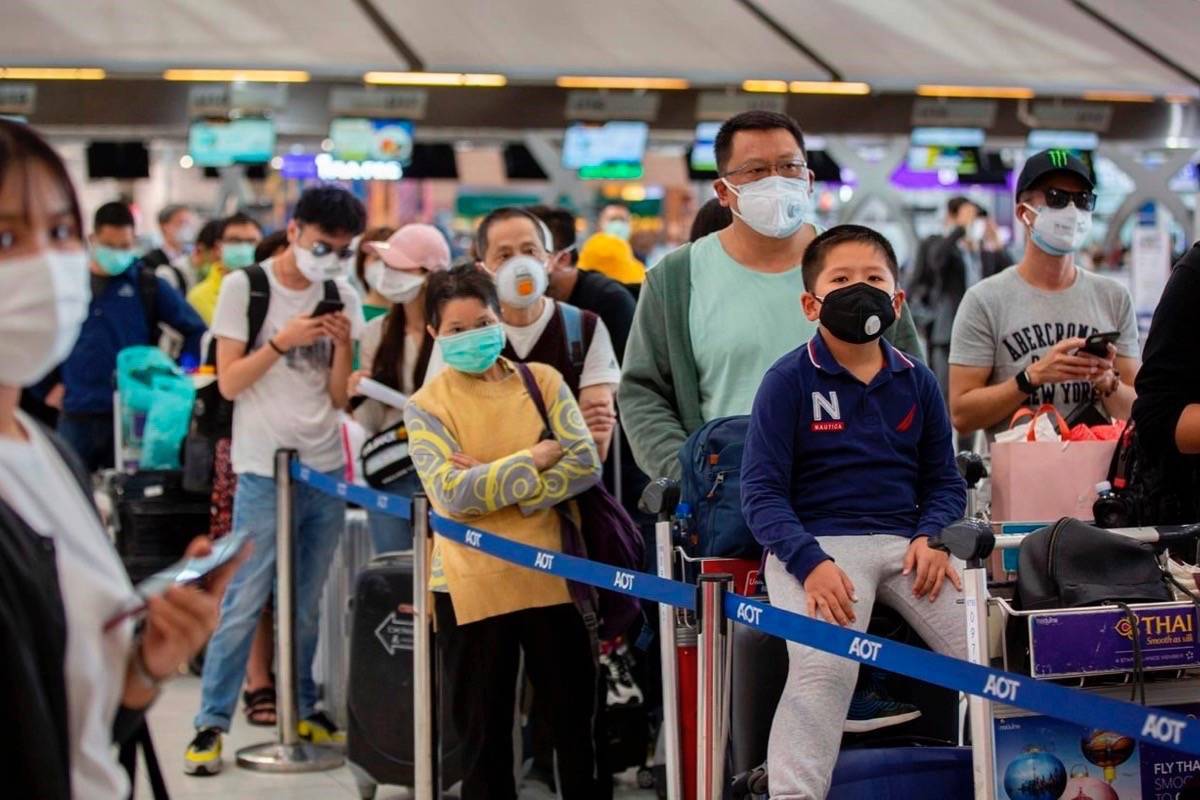 In Case You Missed It.
🪙 New York's Mayor-to-be Eric Adams tweeted that he wants his first three paychecks to come in Bitcoin. It is unclear if this will be possible.
🧙🏻‍♀️ Popstar Ariana Grande and British actress Cynthia Erivo will star as Elphaba and Elsa in the upcoming Wicked movie. The gravity is ready to be defied.
🇹🇼 China will now hold people who protest for Taiwan's independence criminally liable for life.
💰 The Fed announced it was beginning the process of ending asset buys that supported the economy during the pandemic. They say interest rates will stay near zero until late 2022 at the earliest.
🇮🇶 A drone carrying explosives targeted Iraqi Prime Minister Mustafa Al-Kadhimi after he returned home on Sunday. The assassination attempt failed.
Coronavirus Update: 😷 Total confirmed global cases as of 12:35 p.m. ET on Sunday: 249,733,830 — Total deaths: 5,047,944 — Total vaccine doses administered: 7,243,882,905
| | | | |
| --- | --- | --- | --- |
| | Bitcoin | $66,379.87 | |
| | | | |
| --- | --- | --- | --- |
| | Ethereum | $4,732.08 | |
| | | | |
| --- | --- | --- | --- |
| | Cardano | $2.03 | |
| | | | |
| --- | --- | --- | --- |
| | Dow | 36,327.95 | |
| | | | |
| --- | --- | --- | --- |
| | S&P | 4,697.53 | |
| | | | |
| --- | --- | --- | --- |
| | Nasdaq | 15,971.59 | |
*Stock data as of market close, cryptocurrency data as of 5:00 am ET.
I Know What You Did Last Weekend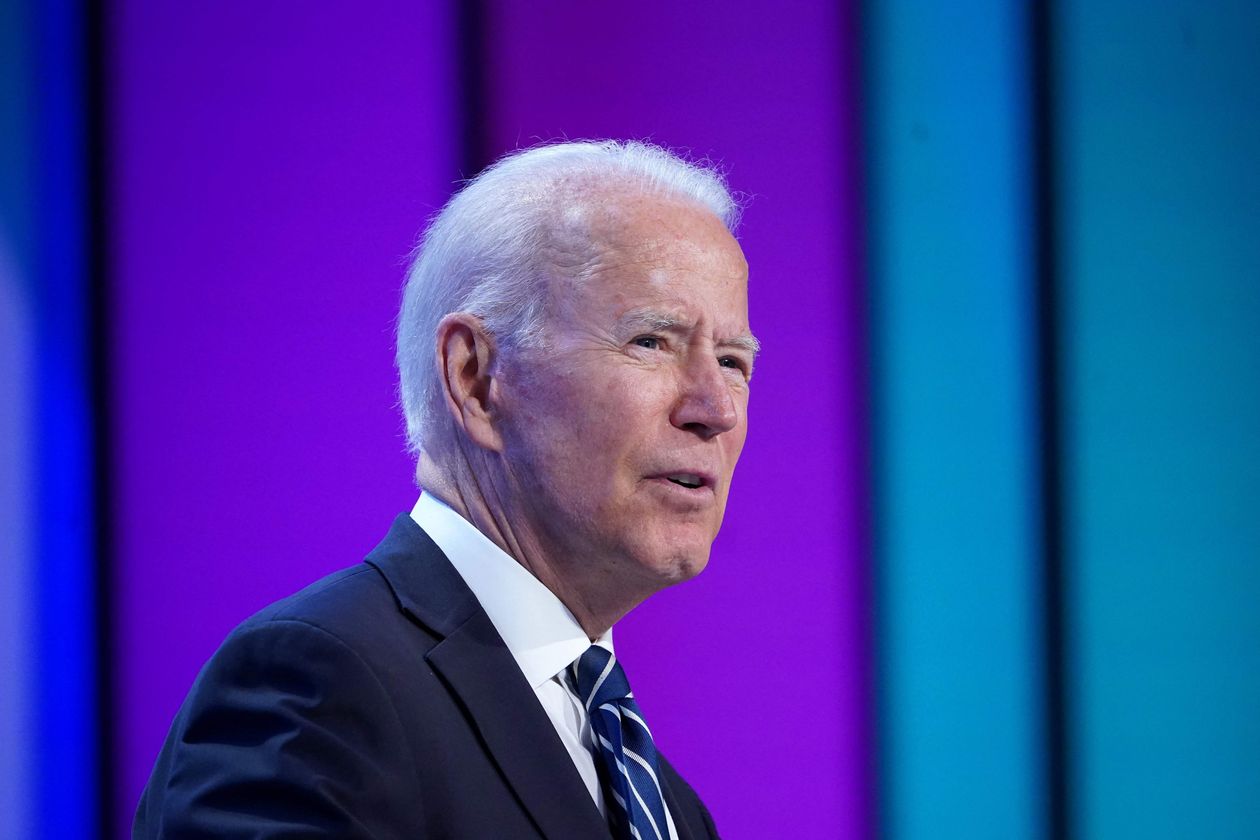 credit: getty
"I'm asking every member of the House of Representatives to vote yes on both these bills right now," President Biden said on Friday. "Send the infrastructure bill to my desk, send the Build Back Better bill to the Senate."
Well, he got half of a win. Friday night, the U.S. Senate passed the $1.2 trillion infrastructure bill, 228 to 206.
Crossing the lines
This was a bipartisan win, with 13 Republicans voting for the bill. Those votes were needed–six Democrats voted no on the measure because it wasn't tied to the Build Back Better bill, which the Dems now think has less of a chance of passing. The infrastructure bill is expected to get a quick sign-off from Biden.
Build Back Better is on hold until a Congressional Budget Office estimate comes through to make sure the country can pay for it. Democrats now hope the House will pass the social safety net bill before Thanksgiving. Then Build Back Better has to make its way through the Senate before getting to Biden.
A "Generational Investment"
The infrastructure bill hasn't been the main star in recent headlines, but it is a pretty huge bill, with new spending on roads, bridges, rail, broadband, the electric grid, water infrastructure, and airports. Transportation Secretary Pete Buttigieg called it a "generational investment."
The bill is also a key part of President Biden's agenda, so it's definitely a win. Not a full win, but a win nonetheless.
CONFORMING LOAN

Program

Rate

Change

APR

Change

30 year

2.81%

0.01%

2.87%

0.02%

15 year

2.07%

0.03%

2.16

%

0.04%
Climate, Blah, Blah, Blah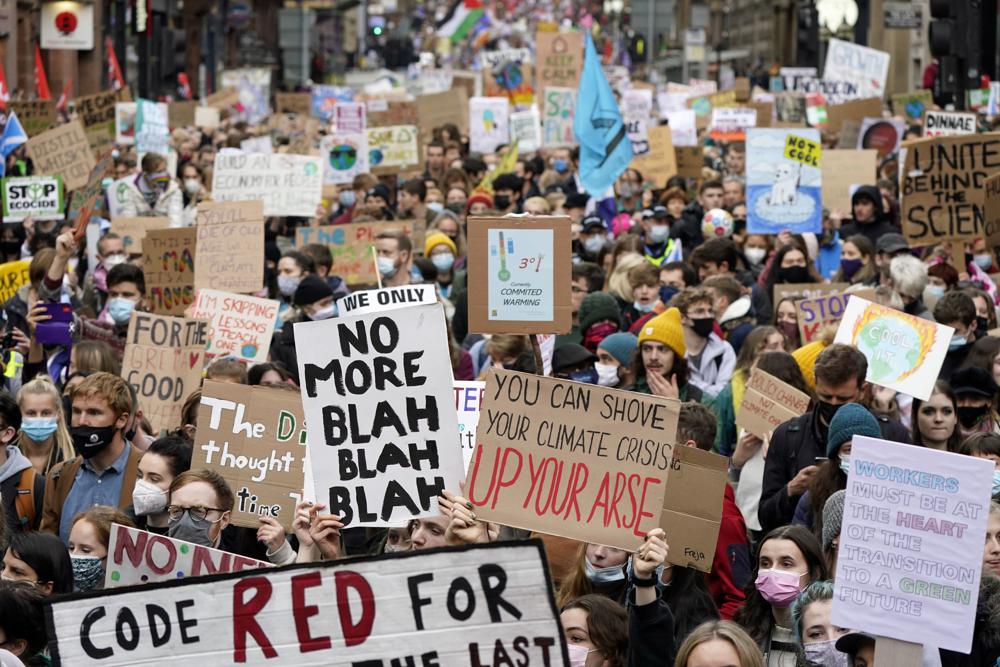 credit: getty
Thousands of young activists made their way to COP26 on Friday. They showed up and showed out in Glasgow for a march to protest complacency and "blah blah blah" in the face of the climate crisis.
"We are unstoppable, another world is possible," the protesters chanted. Signs included:
"I have to clear up my mess, why don't you clear up yours?"
"Our parents will die from old age. Our children will die from climate change."
"Stop climate crimes."
18-year-old climate activist and warrior Greta Thunberg spoke at the end of the march. "It is not a secret that COP26 is a failure. It should be obvious that we cannot solve a crisis with the same methods that got us into it in the first place," Thunberg said. "The COP has turned into a PR event, where leaders are giving beautiful speeches and announcing fancy commitments and targets, while behind the curtains governments of the Global North countries are still refusing to take any drastic climate action."
Friday's theme inside COP26 was "youth and public empowerment," but as the AP pointed out, "on a day dedicated to young involvement, the midday highlights were a speech by 73-year-old former U.S. Vice President Al Gore and a news conference by 77-year-old John Kerry, the U.S. climate envoy."
Game, set, match, Thunberg.
Many of the same protestors joined a 100,000-person-strong rally the next day, part of the 'Global Day of Action for Climate Justice.' Similar protests occurred across the world, in places like Uganda, Switzerland, Germany, Bangladesh, and India, as the next generation fights to have a generation.
Get Two Free Stocks with Webull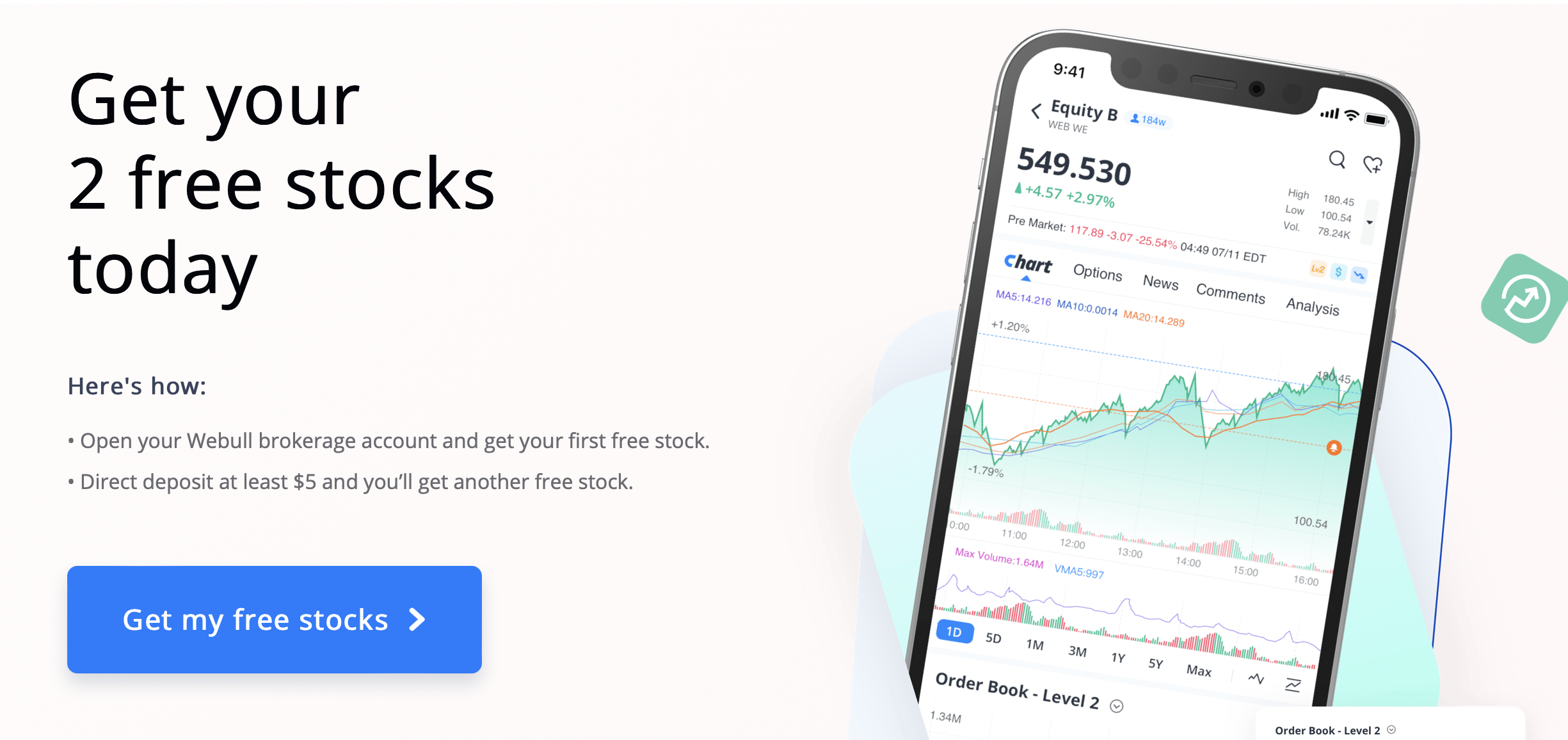 Webull is giving away thousands of dollars in free stock and crypto.
Right now, new users will be receiving a free stock just for opening a Webull account; and then you'll grab another stock valued at $8-$2000 for making an initial deposit of $5 or more. Click here to get started.
The reason they're rolling out this promotion is that they're launching their new fractional shares program. That means you can buy a portion of a more expensive stock. Instead of buying one Apple stock for $133 dollars, you can buy as little of Apple, or any other stock, you'd like.
Simply click here and start an account. Even if you never do anything else with the account you still get that free money.
With Webull you can invest in thousands of companies using their trading tools and analytics to create your own financial portfolio. And the best part is $0 commissions and no deposit minimums. I remember when I used to pay $6 per trade with some other companies. Not any more thanks to Webull.
Sign up today and get your free stocks. Thanks, Webull.
Time To Look Elsewhere?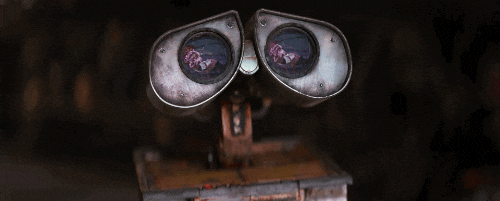 credit: pixar
This is probably not what climate activists have in mind, but the National Academies of Sciences, Engineering, and Medicine thinks we need to start looking off-planet for "habitable worlds."
The institution released a new decadal survey charting priorities, ambitions, hopes, and dreams for space in the next ten years. The report identifies three top priorities:
The search for habitable exoplanets
Digging deep into the study of black holes, neutron stars, and the birth of our universe
Investigating how galaxies evolve
The report, called "Pathways to Discovery in Astronomy and Astrophysics for the 2020s," recommends the "Great Observatories Mission and Technology Maturation Program" to help achieve these priorities, along with investments in fancy new telescopes and other equipment. The report also highlights the lack of diversity in astronomy and astrophysics, advocating for more investment for increasing inclusivity.
The decadal survey comes out–you guessed it–every ten years to guide NASA and other agencies as they look to the future. This decade's report comes one year late, because 2020.
Sperm Donor Siblings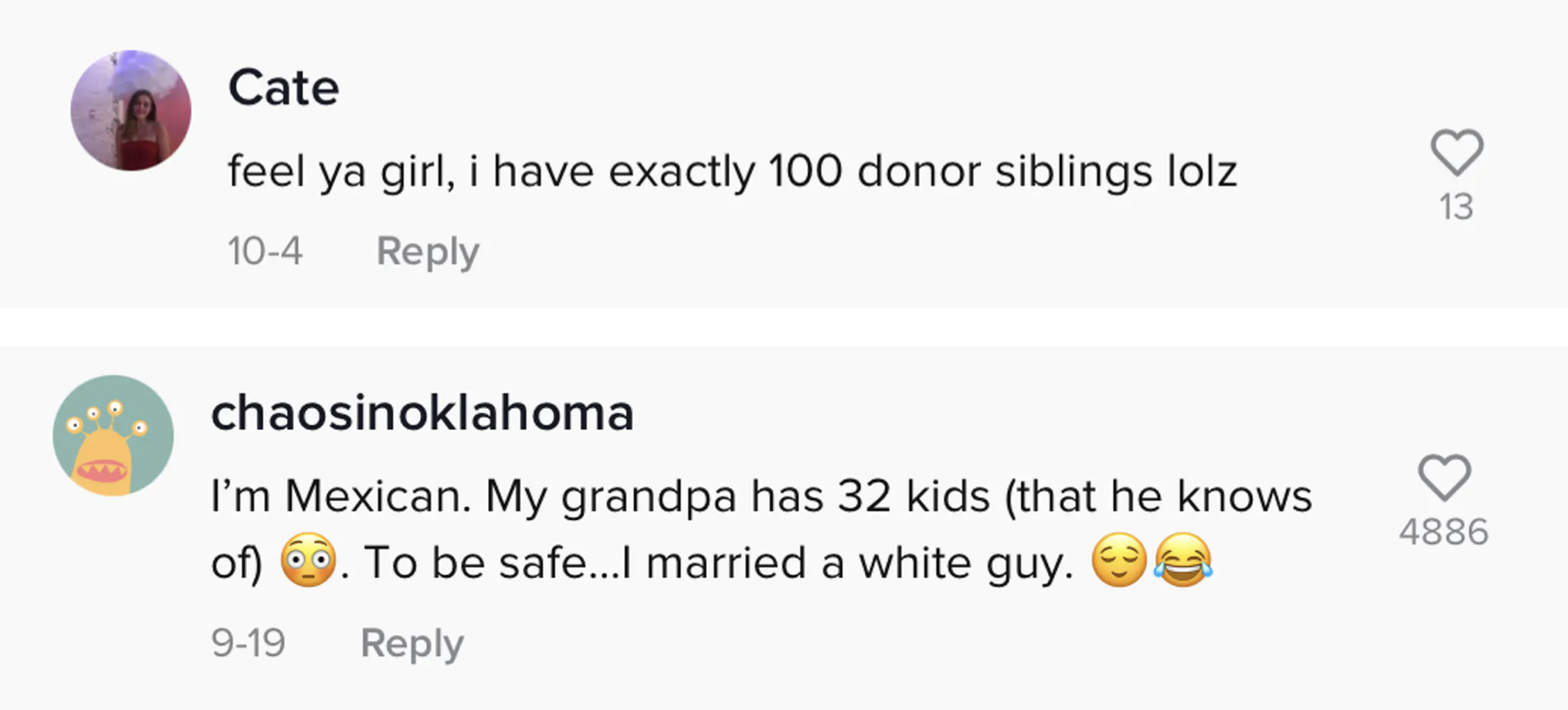 credit: tiktok
Sperm donation gives people the option of making babies without sperm. It can also lead to very large family reunions.
A woman on TikTok, @izzyvn_98, posted a series of videos about a DNA test result that led her to a private Facebook group. Text over one video reads: "I join the page and turns out there are 50 of us who are siblings and children of the same sperm donor… and we're all different ages. And now there's paranoia about overpopulation because some of them are afraid there are so many of us, we may end up dating someone who happens to be a sibling."
The pandemic has made this problem worse. Because of closures and social distancing regulations, sperm donations are in short supply. Reliable donors like Ari Nagel, once dubbed the "Sperminator" by the New York Post, have spent a lot of the pandemic… um… producing. He told Esquire his 2020 child count is 21 and he expects 30 more this year.
His total? Close to 100. And he has more children from his own marriages. So, if you're a sperm donor baby (or one of Nagel's children), a DNA test might be a good first date gift.
News By The Numbers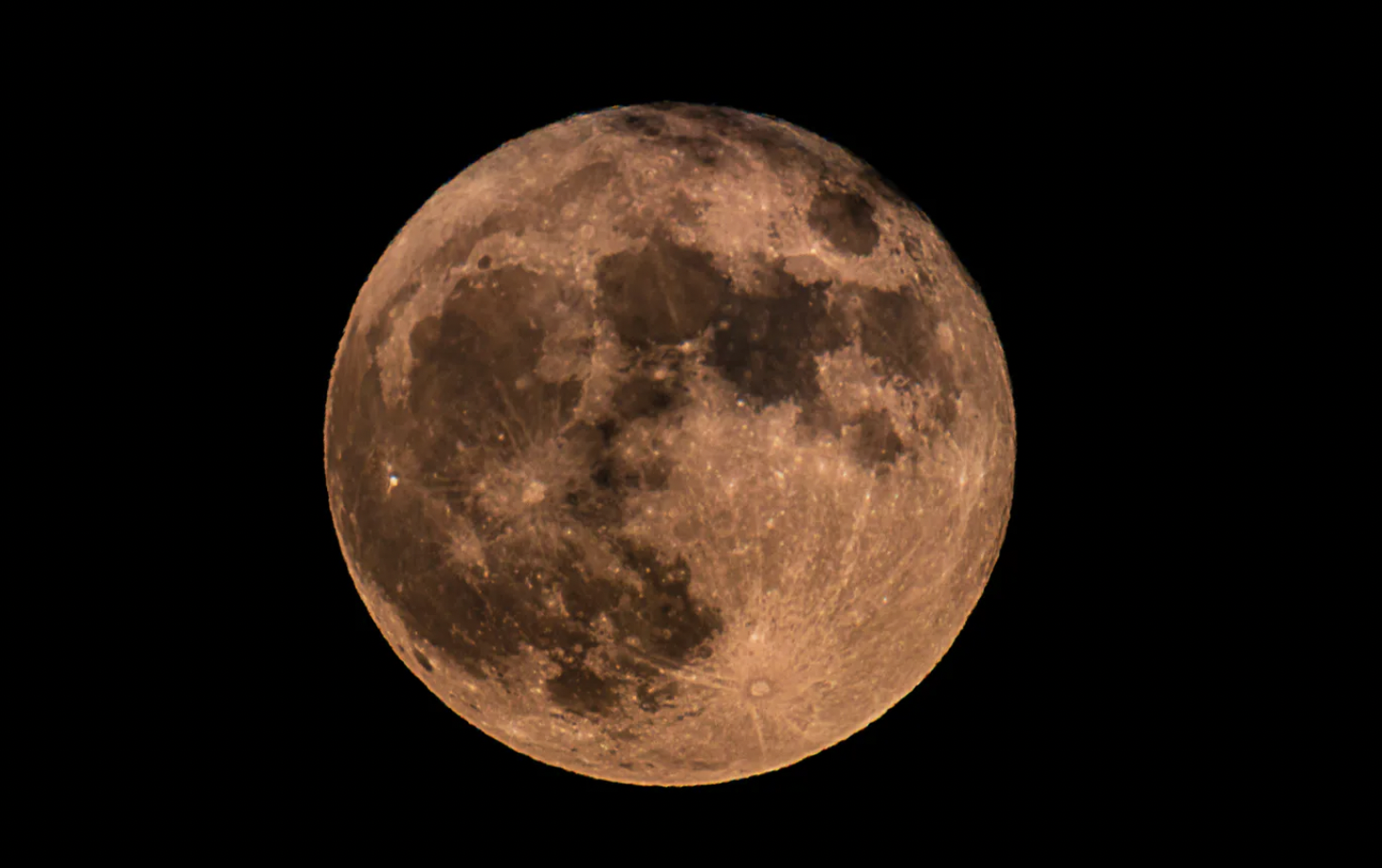 credit: getty
3 hours 28 minutes. That is how long the lunar eclipse will last on November 19. It will be the longest lunar eclipse this century.
11. That is how many white people make up the jury for the Ahmaud Arbery murder trial, which began Friday in Georgia. Three white men are on trial for chasing and killing Arbery, who was Black. There is one Black juror.
13. That is the number of active-duty police officers in Chicago who NPR linked to the Oath Keepers, a far-right extremist group with ties to the Jan. 6 attack.
34%. That is how much shares of Peloton fell on Friday, knocking founder and CEO John Foley out of the billionaires club. Return-to-work isn't good news for everyone.
$1,400. That is how much money Oklahoma Natural Gas wants to charge customers who switch to electric appliances. Don't let those climate activists find out.
The Circle of Life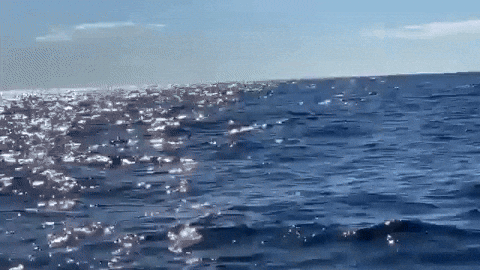 credit: giphy
The oceans could use more whale poop, according to a new study published in Nature. But first we need more whales.
How We Got Here
The year 1910 kicked off decades where whale hunts were en vogue. Between 1910 and 1970, an estimated 1.5 million baleen whales were killed in Antarctica.
This is a sad fact, and not a small one. These whales are BIG–up to 56 feet long and 100 tons–so that massive number of hunted whales feels even more massive to the ocean ecosystem. The study shows that baleen whales eat three times more than we thought they did.
And what goes in must come out.
(This is where the poop comes in.)
Super Poopers
Turns out, the whales are mobile recycling units. They gulp up huge amounts of krill, process it, then drop a load of the krill's iron back into the ocean.
That iron feeds phytoplankton, which feeds a lot of the ocean, including krill. So the whales that eat krill also keep them alive and the circle of life moves us all.
(Enormous whales + humans = fewer enormous whales = less whale poop = less iron = unhappy phytoplankton = unhappy ocean = unhappy humans)
…through despair and hope…
Now What?
The plan to fix this seems pretty simple. We stopped hunting whales in the '70s, so that was the first step. Now we need to get back to where the oceans were in 1900.
"Our results suggest the contribution of whales to global productivity and carbon removal was probably on par with the forest ecosystems of entire continents, in terms of scale," said study co-author Nicholas Pyenson. "That system is still there, and helping whales recover could restore lost ecosystem functioning and provide a natural climate solution."
Save the whales! And their poop!
'Til we find our place on the path unwiiiiiiiiiiiiiinding…
Share The Love
Become a friend of Morning Invest by sharing this newsletter with someone you love.
When you do, we don't just give you a pat on the back and say, "Well done old sport." We give you actual rewards that'll make everyone jealous.