| TOGETHER WITH | |
| --- | --- |
Happy Tuesday.

Hmmmm… is it too late to change my March Madness bracket?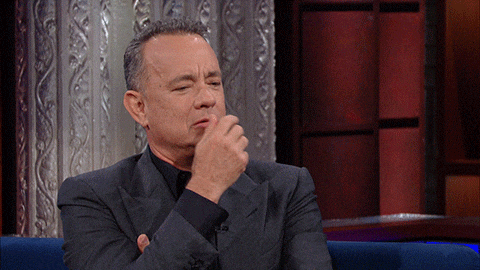 credit: giphy
In Case You Missed It.
Treasury Secretary Janet Yellen will speak to the House Financial Services Committee today and is expected to project confidence in a full economic recovery by 2022.
There is an online petition to get Dr. Oz removed as one of the hosts of "Jeopardy!" because much of his "medical advice" from his TV show has been found to be dubious.
Microsoft may be looking to acquire Discord for more than $10 billion.
Coronavirus Update:
Total confirmed cases as of 2:20 p.m. ET on Monday: 29,834,364 — Total deaths: 542,524— Total tests: 382,222,468
Today's Live Show
NEW! MASSIVE STIMULUS PACKAGE ANNOUNCED, NEW STIMULUS CHECKS?
Join us on today's live morning show. We'll be analyzing Biden's new massive infrastructure stimulus. Click here to RSVP and I'll see you at 9 AM Eastern.
CONFORMING LOAN

Program

Rate

Change

APR

Change

30 year
3.03

%

0.01%

3.09%

0.01%

15 year
2.32

%

0.02%

2.42

%

0.02%
The Lead: Biden's Big Bold Agenda
credit: ap
President Biden is on a spending spree. The administration is said to be announcing a $3 trillion economic plan that would stimulate the economy and fulfill several of his campaign promises.
For instance, the President promised to rebuild American's dangerously crumbling infrastructure on things such as bridges, dams and roads. He also promised to extend the child tax credit. All of these things cost money.
Of course, this goes hand-in-hand with the President's proposed tax increase and both of these things will face objections by Republicans. The President was able to pass the $1.9 trillion stimulus bill with reconciliation but he won't likely do that for everything he wants. Or maybe he will and that will be how he gets what he wants? Who knows.
It is worth remembering that the money from a tax increase would go towards paying off the debt that the U.S. borrows to pay for these economic packages in the first place. The packages are paid for with borrowed money and almost 10% of the federal budget per year is used to pay interest on that debt. The national debt is set to double in the next 30 years at this rate.
So we need these projects but we also need to be responsible with our fiscal policy. It's not simply a Republican-Democrat debate but to be sure, it will play out that way. Sigh.
Sponsor: Bluechew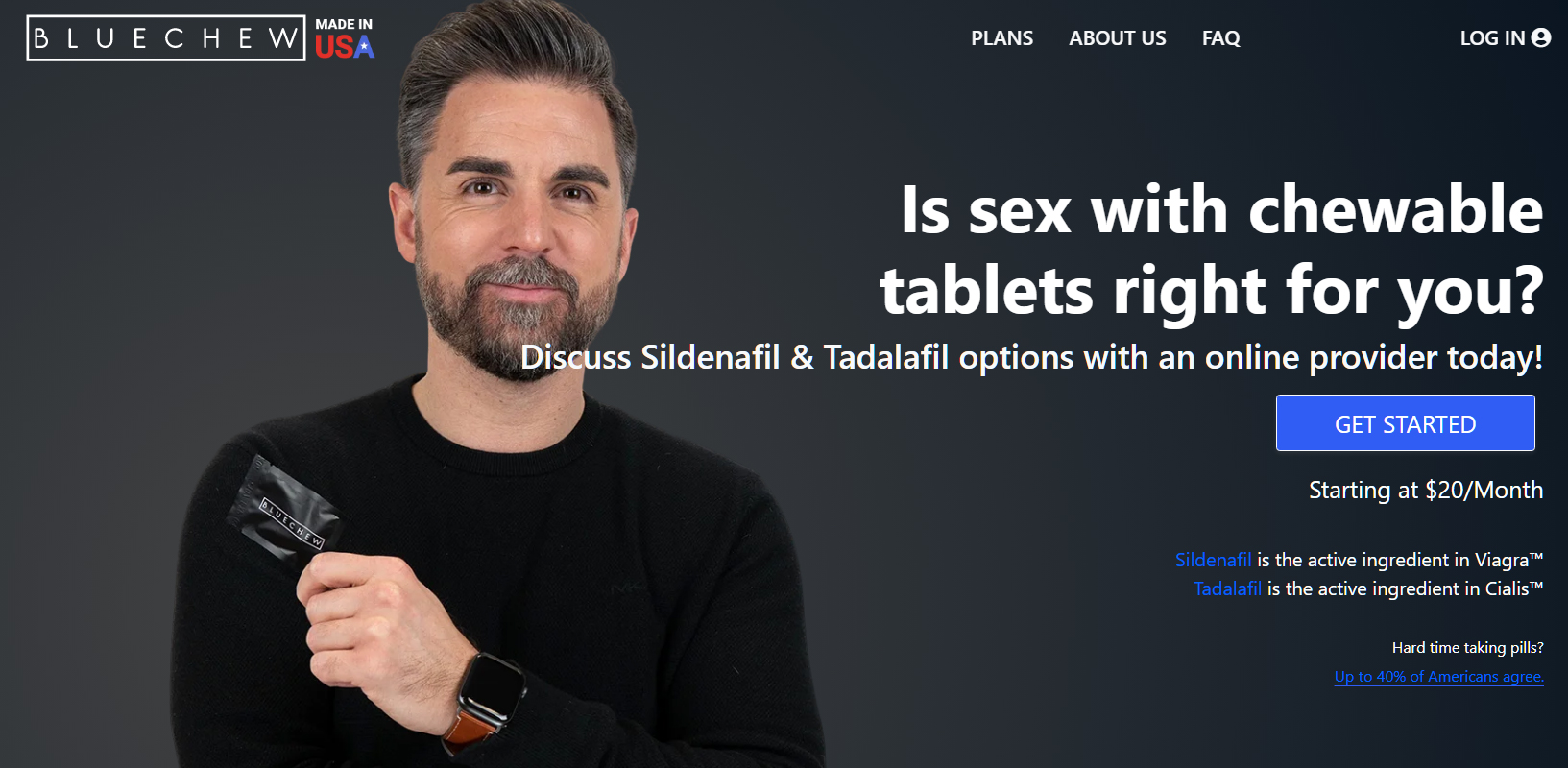 BlueChew is making waves and bringing more confidence to the bedroom! And you can try it for FREE! Read on.
BlueChew is a unique online service that delivers the same active ingredients as Viagra and Cialis, but in CHEWABLE form and at a fraction of the cost! BlueChew is an online prescription service, so no visits to the doctor's office, no awkward conversations, and no waiting in line at the pharmacy–AND it ships right to your door, in a discreet package.
The process is simple: Sign up at BlueChew.com, consult with one of their licensed medical providers, and once you're approved, you'll receive your prescription within days. The best part? It's all done online!
And we've got a special deal for our readers: Try BlueChew FREE when you use our promo code INVEST at checkout–just pay $5 shipping. That's BlueChew.com, promo code INVEST to receive your first month FREE.
The West Takes On The East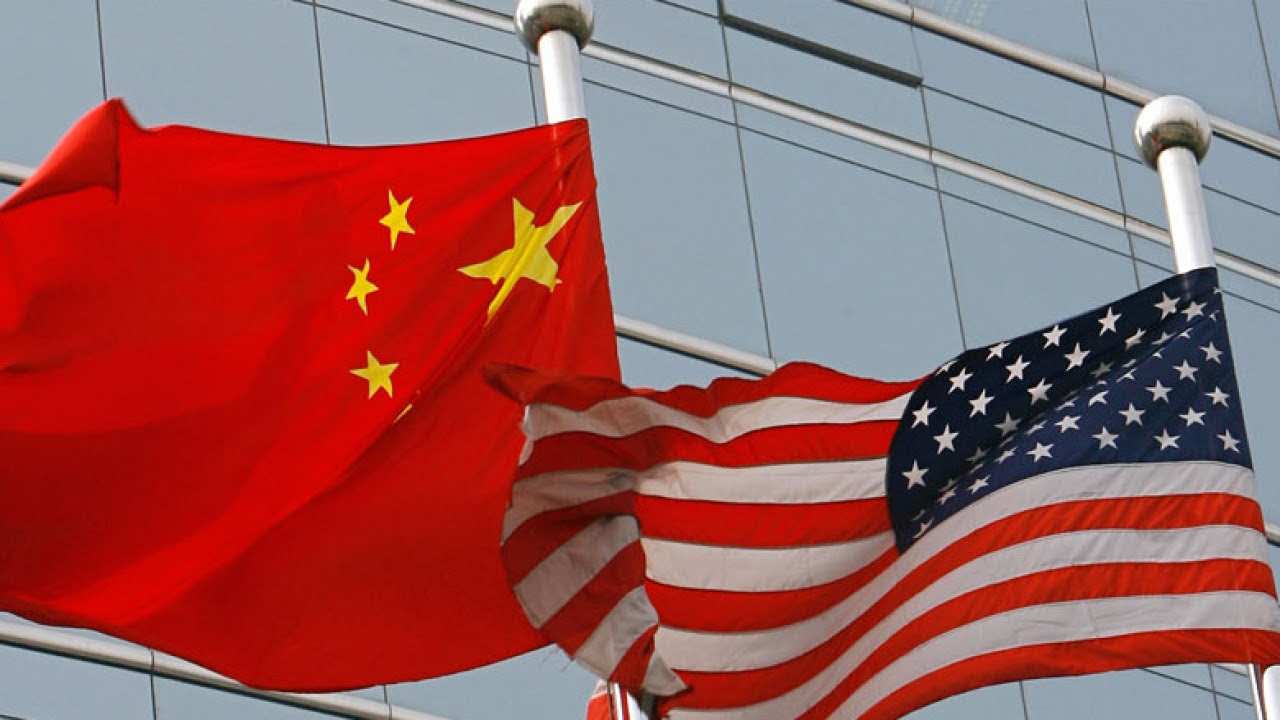 credit: getty
Western nations presented a united front against China on Monday, announcing joint sanctions due to the Chinese treatment of the Muslim Uighurs. This is the first group effort against China on this matter.
The United Nations, the European Union, Britain, Canada, and the U.S. all agree that China has been detaining at least 1 million Muslims in camps. They are forced to work, tortured, and killed in some cases. We are using the word genocide here. In the year 2021!
China pushed back and says that these are "vocational training" camps that are needed to fight extremism.
The sanctions are against senior Chinese officials. China hit back and sanctioned officials in the E.U. We are not talking trade sanctions here, although we probably should. The world is so dependent on Chinese exports so doing something like that would be more than just a slap on the wrist.
Still, slapping China on the wrist is a big deal. Many nations have been loath to do it. Leaders in the U.K., Australia and New Zealand have also issued statements against China but did not join in the sanctions effort. If a serious trade war begins because of this – and there are many reasons to support this – our lives will all change in a major way.
Landmark Day For Reparations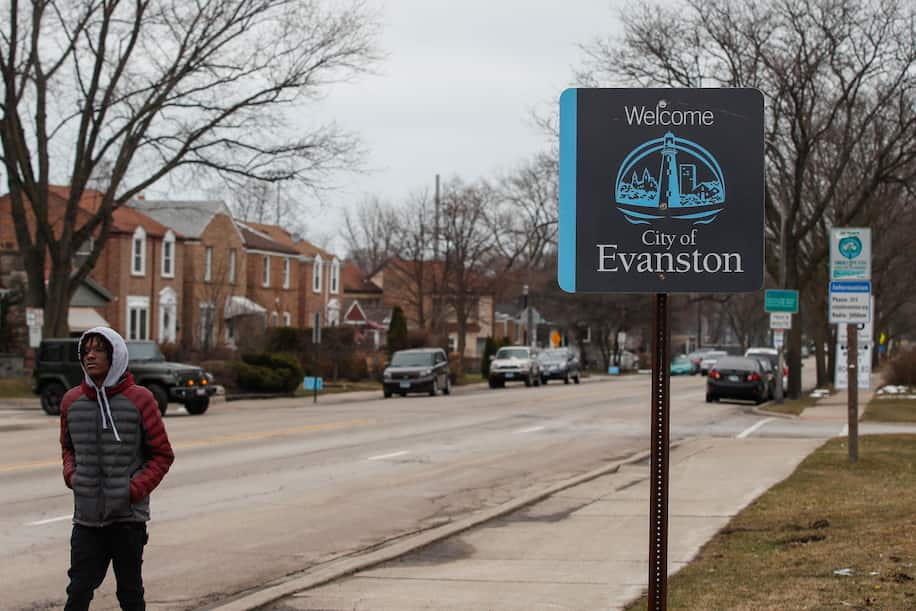 credit: getty
The city of Evanston, Illinois will be the first city in the U.S. to pay out reparations to Black families. The City Council voted 8-1 to distribute $400,000 to families with ties to the city's Black community between 1919 and 1969.
These are reparations for the city's housing discrimination. It is not slave reparations.
The city has committed a $10 million fund to continue to pay out these reparations and the money will come from tax on cannabis sales. Eligible families can use their reparations towards home-related expenses such as a home purchase, mortgage payments, or home improvement. The intention is to catch up Black families to a certain standard of living that they were denied due to systemic housing discrimination in the early 19th century.
Slave reparations are an entirely different ball of wax. Since 1989, Congress has refused to take up H.R.40, a bill that proposes studying the economic and social impact of slave reparation. They won't even study it. Hookers for Jesus can get a $500 million grant and an economic study of slavery gets nothing?
H.R.40 has been proposed and rejected every year for the last 30 years. If the Evanston reparations are a success, maybe we can re-visit other reparations.
News By The Numbers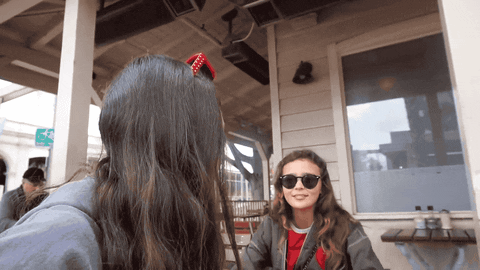 credit: giphy
34.2%. That is how many children say that they aspire to a career as a YouTuber, making it the most popular career choice of young people.
2,237 pounds. That is how much frozen Avanza Pasta products are being recalled because they were produced without inspection.
1.3 million. That is how many fake Facebook accounts were deleted by the company between October and December of 2020. The company said that it had over 35,000 people working on tackling this problem. That is more than half of the company's workforce so that sounds a little fishy. The company said that it removed more than 12 million pieces of content about Covid and vaccines.
81,000. That is how many people signed the Change.org petition to bring back Kellogg's Froot Loops Cereal Straws. They were discontinued 12 years ago but due to the petition, Kellogg said that they will start making them again.
Whale Tail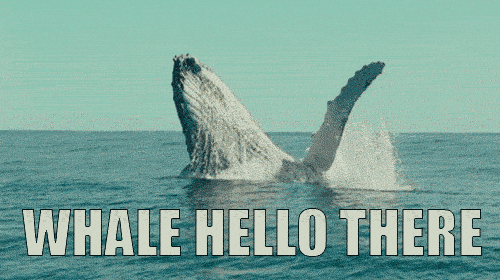 credit: giphy
Sperm whales taught themselves how to avoid being hunted and shared this information in their pods, according to new research.
Data scientists studied logbooks from whale hunts during the 19th century. They found that the strike rate for whale harpoons fell by 58% in less than three years.
Scientists say that the whales learned to outsmart the humans and evade hunters by swimming against the wind, which allowed them to outpace wind-powered ships. This method would prove worthless with the advent of steam power and grenade harpoons though.
Sperm whales have the largest brain of any animal on the planet. Scientists theorize that if they could learn to outsmart humans back then, they are equal to the challenges of the ocean now. But they can't outsmart pollution. That's our job.
On The Move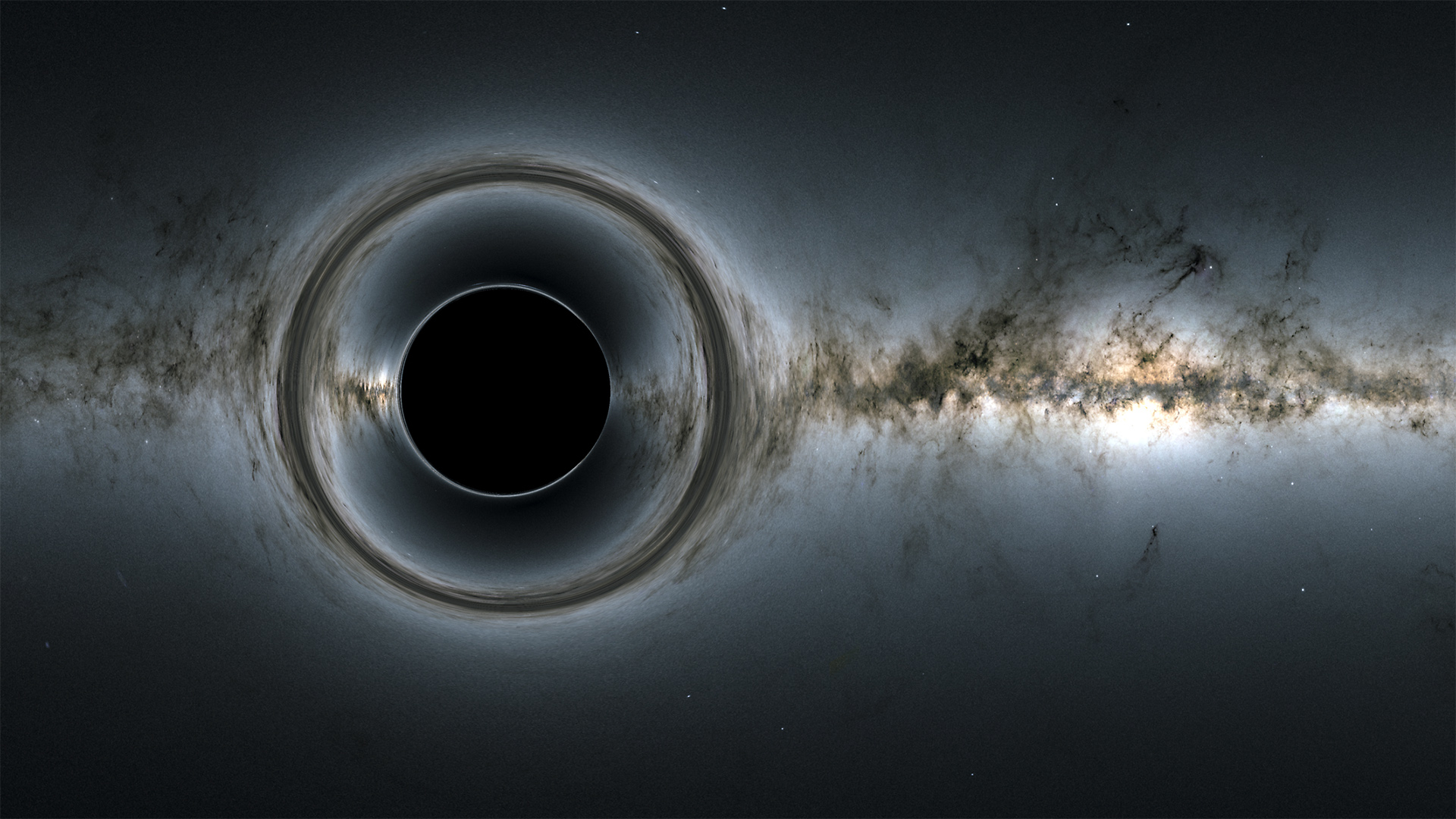 credit: nasa
Astronomers have discovered an enormous black hole that is moving through space and they have no idea why. They are calling this a "supermassive black hole."
"We don't expect the majority of supermassive black holes to be moving," an astronomer for the Center for Astrophysics, Harvard & Smithsonian said. "They're usually content to just sit around."
Scientists studied ten black holes in faraway galaxies and found that nine of them were not moving but one, J0437+2456, located 230 million light-years away from Earth, is moving at a speed of 110,000 miles per hour. Scientists call this one "restless."
Share The Love
Become a friend of Morning Invest by sharing this newsletter with someone you love.
When you do give you actual rewards that'll make everyone jealous.