| TOGETHER WITH | |
| --- | --- |
Good Monday Morning.
Make sure you join our live show on YouTube at 9AM EST. We're going to be talking about President-Elect Biden's stimulus plans. You can watch right here.
In Today's Newsletter:
Is the election really over?
Coronavirus breaks a new record
The taxman is coming for you
CONFIRMING LOAN

Program

Rate

Change

APR

Change

30 year
3.03

%

0.16%
3.09

%

0.16%

15 year
2.84

%

0.24%

2.94

%

0.25%
Hot Off The Press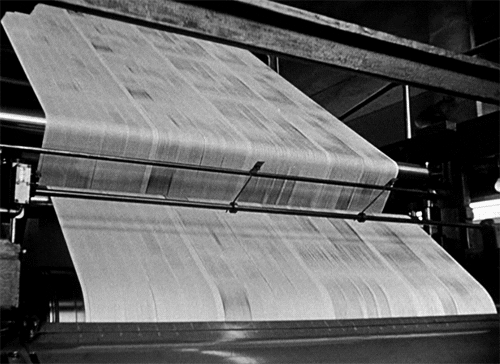 credit: giphy
Tropical Storm Eta hit Florida on Sunday and could turn into a full-blown hurricane as it drags its way up the coast this week.
Australia discovered two new species of the greater glider, an adorable little marsupial that lives in trees and flies around at night.
Scotland is the first UK nation to ban smacking children and the 58th country to outlaw corporal punishment.

Scientists have discovered a new insect that they call the Godzilla Wasp that can dive underwater to paralyze its prey.

Coronavirus Update:
Total confirmed U.S. cases as of 3 a.m. ET: 9,972,333 — Total deaths: 237,574 — Total recoveries: 3,881,491
The US hit another daily record on Saturday with over 131,000 cases in a single day and became the first country to have over 10 million cases total.
Worldwide, there are over 50 million cases now.
Nursing homes are experiencing a four-fold increase in Covid case numbers.
The Election: America Turns A Page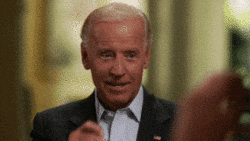 credit: giphy
You've probably heard, but just in case, we have a new President-Elect, and it is former Vice President Joe Biden. After days of waiting for result counts, it became clear over the weekend that his lead over President Trump in swing states was secure.
Many rejoiced this weekend in massive celebrations throughout the country and abroad. World leaders congratulated President-Elect Biden, and fireworks went off in London and church bells in Paris to celebrate.
Trump
President Trump did not rejoice. He did not relent and it seems he does not plan to. He released a statement saying that he plans to litigate these results, and some Republican lawmakers support this. However, legal experts see very little hope in that route. Trump's challenge to the results is based on votes that were counted well past Election Day. He was leading before all ballots were counted, and he wants to stop time with that result. His new favorite phrase is "stolen election," and you can count on his supporters chanting that for a long time to come.
And look, it is his right to say that. That's how free speech works. But he has over 2 months left in office, and we should brace for some dangerous behavior. Will he want to leave a positive legacy and a stimulus bill that helps a country ravaged by a pandemic? Will he find ways to punish those that have crossed him? Will he rile up his base to violence? These are all reasonable questions.
Legal Woes
The President and his allies are trying to raise funds to litigate the election, but in solicitations to followers for donations, the fine print says that any money donated towards the legal defense fund will also be used to pay down outstanding debt from the campaign.
There's Still A Pandemic
But we've still got a pandemic that is getting worse by the day, people without jobs or income, and no government stimulus to help. Surely the large gatherings celebrating the President-Elect did not help.
President-Elect Biden will name a Covid task force today. The Biden-Harris transition website lists four key areas that they are working on to be ready to go when the White House's keys are turned over: Covid, economic recovery, racial equity, and climate change.
Sponsor: Morris Invest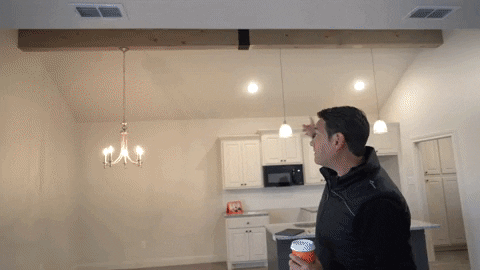 We all know real estate investing is the number one way to build wealth but many people don't know how to get started. Enter Morris Invest, a full-service real estate investing team. After you book a 30-minute call with Morris Invest they'll build a customized approach to buying your first rental property. And before you ask, yes they have financing built right in.
And did you know that under The Cares Act you can even use part of your IRA or 401K plan to use as a downpayment. There are endless ways to get started.
Imagine creating monthly cash flow from a new construction rental property. You can because the tenants are already living in the property and fully managed by their great property management teams. Visit their website today and see what Morris Invest can do for you. They've got a great video on the front page too!
The Taxman Is Coming For You
credit: getty
If you have moved to a different state to telecommute, you may be taxed in that state, depending on how long you've been there. If you crossed state borders to work from home, the state you moved to may want to charge you non-resident state taxes.
In order to be on top of this, track exactly how long you have been working in a different place, and check your paycheck to see which state is withholding your taxes. Bring this to your tax adviser or Human Resources representative and get some answers. The time to ask your tax advisers about this is NOW, not after 2020 is over. Failure to do so could result in a big tax bill from your new home state and that would suck.
News By The Numbers
credit: cnn
15 micrometers. That is the size of a teeny tiny model of the USS Voyager, the Star Trek starship. It was 3D printed by researchers in the Netherlands. Why? Why not.
549-Carats. That is the size of the Sethunya diamond, now owned by Louis Vuitton. The fashion house plans to cut it up for made-to-order jewelry.
70 kilograms. That is how much gold a man in China stole from his employer and hid it at the bottom of a lake. He was caught and sentenced to 11 years in prison.
100,000. That is how many goldfish were found in a Minnesota lake. It is thought that over 500,000 live in that lake because bad pet owners illegally dumped them there and they breed quickly.
2 inches. That is how big the great fox-spider is. It was previously thought to be extinct but it has been spotted again in England and as creepy as it is, scientists are excited about it.
Netflix and Chill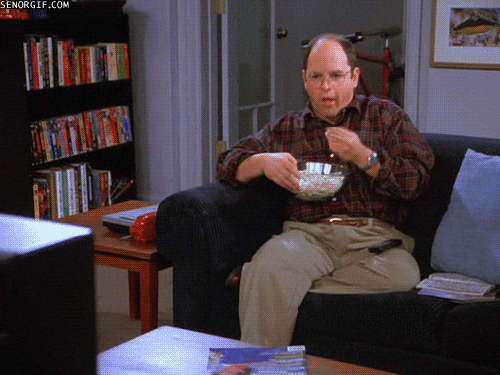 credit: giphy
Netflix is testing real-time channels for its streaming service, kind of like the old days where you watch whatever was on programming with everyone else. It is called Netflix Direct.
It is the opposite of on-demand. It is off-demand. This concept really confuses our children. If we are listening to the radio, they do not understand why we cannot replay a song.
Apparently, users have been asking Netflix for a live channel so that they don't have to fight with their spouse about what to watch. Netflix Direct will feature a live schedule of Netflix programming. For now, it is only available in France.
Breaking Gender Barriers
credit: bbc
Kamala Harris is not the only woman shattering gender boundaries. A group of girls in Texas are set to become the first female Eagle Scouts.
Eagle Scout is the highest achievement in the BSA, formerly the Boy Scouts of America. The youth organization started allowing girls to join in 2019 and some tough gals got right to work, earning their way to the highest ranks, one challenge at a time. The girls who have completed or nearly completed the challenges are in their late teens – older than most boys who earn the Eagle Scout rank but they got a late start since they could not join until recently. They must complete the 21 badge requirements before they turn 18
Twitter Jail
credit: giphy
Once President-Elect Biden is sworn into office in January, President Trump will lose his special privileges on Twitter. That means that the company could remove his Tweets as they see fit, flag his account for violating terms of service, and potentially freeze his account or kick him off altogether.
Why haven't they already done that when he Tweets lies? Twitter has a special set of rules for world leaders, which offers them a sort of impunity. There is no such impunity for former world leaders.
Twitter has already lowered its tolerance for the President's instigations. When he Tweeted that he had won the election, Twitter flagged the Tweet as untrue.
Grover's Corner: Who Let The Dogs In?
credit: twitter
The Trumps own no pets so the White House has been without First Animals for four years. But that is changing!
The Bidens own two German shepherds. Champ has been with them since 2008 so he has lived in the White House before. Major joined the family in 2018 and he will be the first rescue dog to be owned by a President. Grover wants to be the first to welcome and salute both DOTUS-Elects!
Share The Love and Get a Mug
Become a friend of Morning Invest by sharing this newsletter with someone you love.
When you do, we don't just give you a pat on the back and say, "Well done old sport." We give you actual rewards that'll make everyone jealous.
Hit the button below to learn more and access your Reward Dashboard.