| TOGETHER WITH | |
| --- | --- |

Happy Wednesday. Folks in New Jersey have to wait one more day to get their legal recreational marijuana, even though 4/20 is the unofficial weed holiday. New Jersey did that on purpose.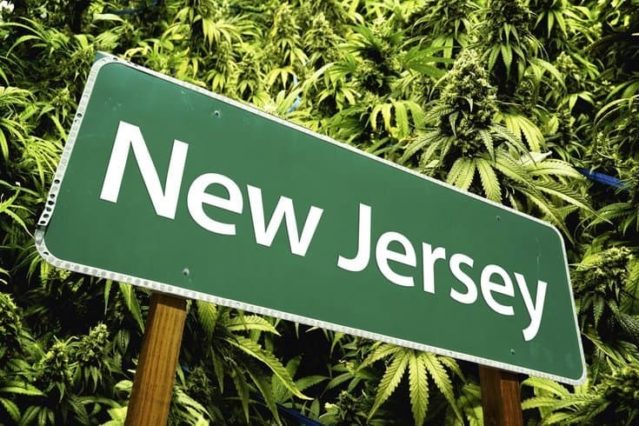 credit: new jersey blog
In Case You Missed It.
📚 The Florida Department of Education is now rejecting math. The state gave 54 math textbooks the boot for "impermissible" contents, including "critical race theory." In a math book? DeSantis could not clarify what criteria were used to filter out the books. Did he actually do the math himself?
🇿🇦 South Africa has declared a national state of disaster, deploying 10,000 military troops to KwaZulu-Natal province. At least 448 people in the area have died due to flooding and mudslides caused by torrential rains. More than 40 more are missing.
❄️ An out-of-season/climate crisis nor'easter swept through the region Monday and Tuesday, dumping 18 inches of snow in some parts and leaving about 250,000 people without power. Makes me feel guilty for the unseasonably lovely climate crisis weather we're having here in Florida.
🏃🏾‍♂️Kenyans swept the Boston Marathon Monday. Olympic gold medalist Peres Jepchirchir won the women's race and fellow Kenyan Evans Chebet won the men's.
Coronavirus Update: 😷


| | | | |
| --- | --- | --- | --- |
| | Bitcoin | $41,358.40 | |
| | | | |
| --- | --- | --- | --- |
| | Ethereum | $3,093.59 | |
| | | | |
| --- | --- | --- | --- |
| | Cardano | $0.947 | |
| | | | |
| --- | --- | --- | --- |
| | Dow | 34,911.20 | |
| | | | |
| --- | --- | --- | --- |
| | S&P | 4,462.21 | |
| | | | |
| --- | --- | --- | --- |
| | Nasdaq | 13,619.66 | |
*Stock data as of market close, cryptocurrency data as of 5:00am EST.


The Covid Death Toll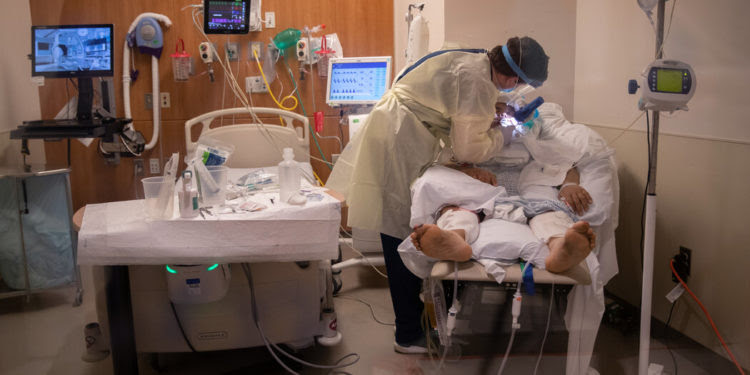 credit: getty
The World Health Organization (WHO) is ready–past ready–to revise the global death toll of Covid. But one country does not want that to happen.
The updated count is around 15 million, more than double the 6 million we already knew about. This new total includes those who died from non-Covid causes and weren't treated due to Covid.
It looks like the WHO was going to publish the new figures in January, but India has been accused of causing a delay because it refuses to accept the methodology:
"The concern specifically includes on how the statistical model projects estimates for a country of geographical size & population of India and also fits in with other countries which have smaller population," India's health ministry said in a statement.
The country has reported 520,000 deaths, but the WHO found India's total to be over 4 million, the highest country death toll in the world. That's a pretty staggering difference.
Jon Wakefield, a professor of statistics and biostatistics at the University of Washington who was involved with the model used for the estimates, said the data was actually ready in December. "But then India was unhappy with the estimates," he said. "So then we've subsequently done all sorts of sensitivity analyses; the paper's actually a lot better because of this wait because we've gone overboard in terms of model checks and doing as much as we possibly can, given the data that's available."
The WHO says they'll release the data this month, but we'll see.


Defund Fund The Police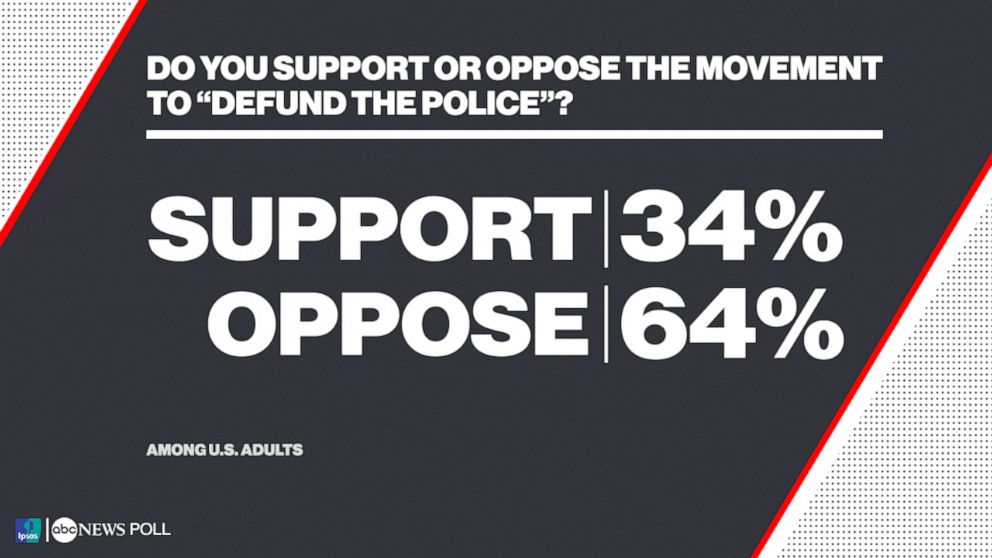 credit: abc
U.S. voters want to fund the police as crime surges across the U.S.
Covid pushed an increasing awareness of U.S. police shootings following the murder of George Floyd, and 2020 was full of calls to defund and abolish the police.
Politicians took action.
But now, those same politicians are facing midterm elections, and many who supported those defund movements are following the votes and changing their tunes. Democrats do not want to be seen as "soft on crime," especially not with the major spike in violent crime across the country. A lot of voters and politicians (including the president) believe the answer lies in funding the police.
There are many other answers, of course, and they all need to work together. As Maurice Mitchell, a leader in the Movement for Black Lives coalition, said, "Simply using the overfunding of police and a police-only response to these very complicated issues of public safety robs the discourse and robs communities of real solutions."
Funding the police isn't the only answer, and it might not even help that much. Economist Morgan Williams from NYU's Wagner Graduate School of Public Service found that an average city would need 10 to 17 additional police officers to save one life a year. Estimated annual taxpayer costs for those extra cops: $1.3 and $2.2 million.
But funding the police is an answer, and it's an old, familiar one that voters like. "Soft on crime" has always been a criticism that speaks loud and bangs a big drum, and voters are hearing it. Democrats can try to reverse their positions, but midterm projections do not look good for them.


Take A Deep Breath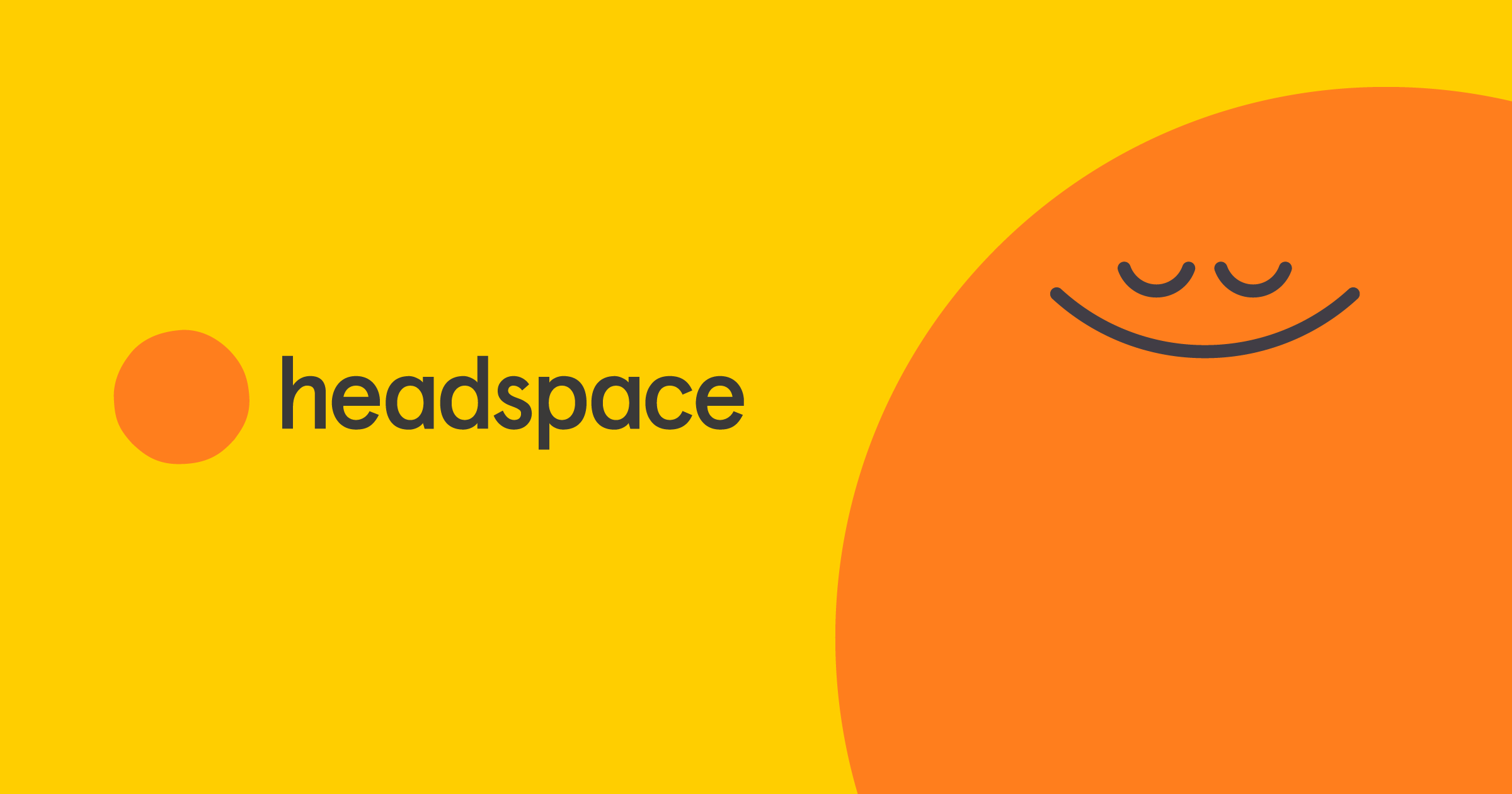 Wouldn't it be great if there were a pocket-sized guide that helped you sleep/focus/act/be better? There is. And, if you have 10 minutes, Headspace can change your life.
Headspace is your daily dose of mindfulness in the form of guided meditations in an easy-to-use app.

Headspace is one of the ONLY meditation apps advancing the field of mindfulness and meditation through clinically-validated research.

So, whatever the situation, Headspace really can help you feel better. Overwhelmed? Headspace has a 3 minute S.O.S. meditation for you.
You deserve to feel happier, and Headspace is meditation made simple. Go to headspace.com/invest/ You will get a FREE ONE-MONTH TRIAL with access to Headspace's full library of meditations for every situation.


Are They Old Enough?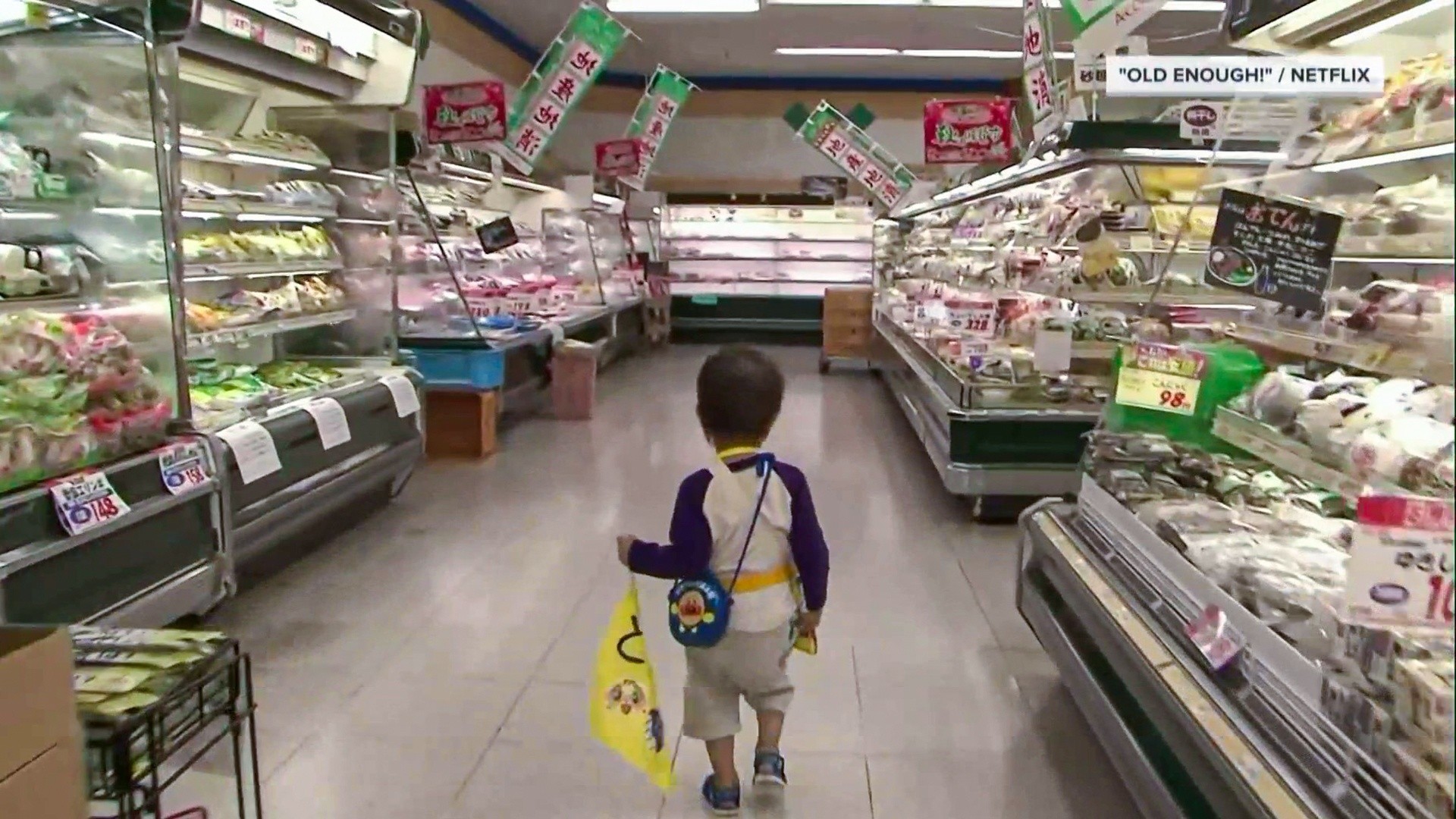 credit: netflix
The global parenting debate has a new culprit.
"Old Enough" is a Japanese show about little kids (as young as two) doing errands independently. Little kids are hilarious and awesome, so it's been popular in Japan for over 30 years. Netflix just started airing it. Cue the global judgment. The kids are too young, this is irresponsible, etc., etc.
This criticism (and most parenting opinions) comes from a good, humanitarian place. We are all human, and most of us want to see other humans succeed. A parent's job is to help our kids survive and hopefully become good humans.
But we are human too. I know I'm going to screw up my kid in some way. I think we all will. We can't let them grow up on instinct alone, so decisions have to be made; kids have to be "trained"–to sleep, be polite, and do things that will help them succeed in this world. When I die, no one will be there to wipe my kids' butts if I don't teach them to go potty.
The best I can do is the best I can do. And I'm not wild about judging parents for the best they can do. There is a line here that I haven't found. Some things are obviously over that line, and the kids need protection. (Kids are humans, too.) But some issues are fuzzy.
I will continue to search for the line, but I don't think teaching a kid independence and self-reliance on "Old Enough" in THE SAFEST WAY POSSIBLE is over that line.


Intergalactic Visitors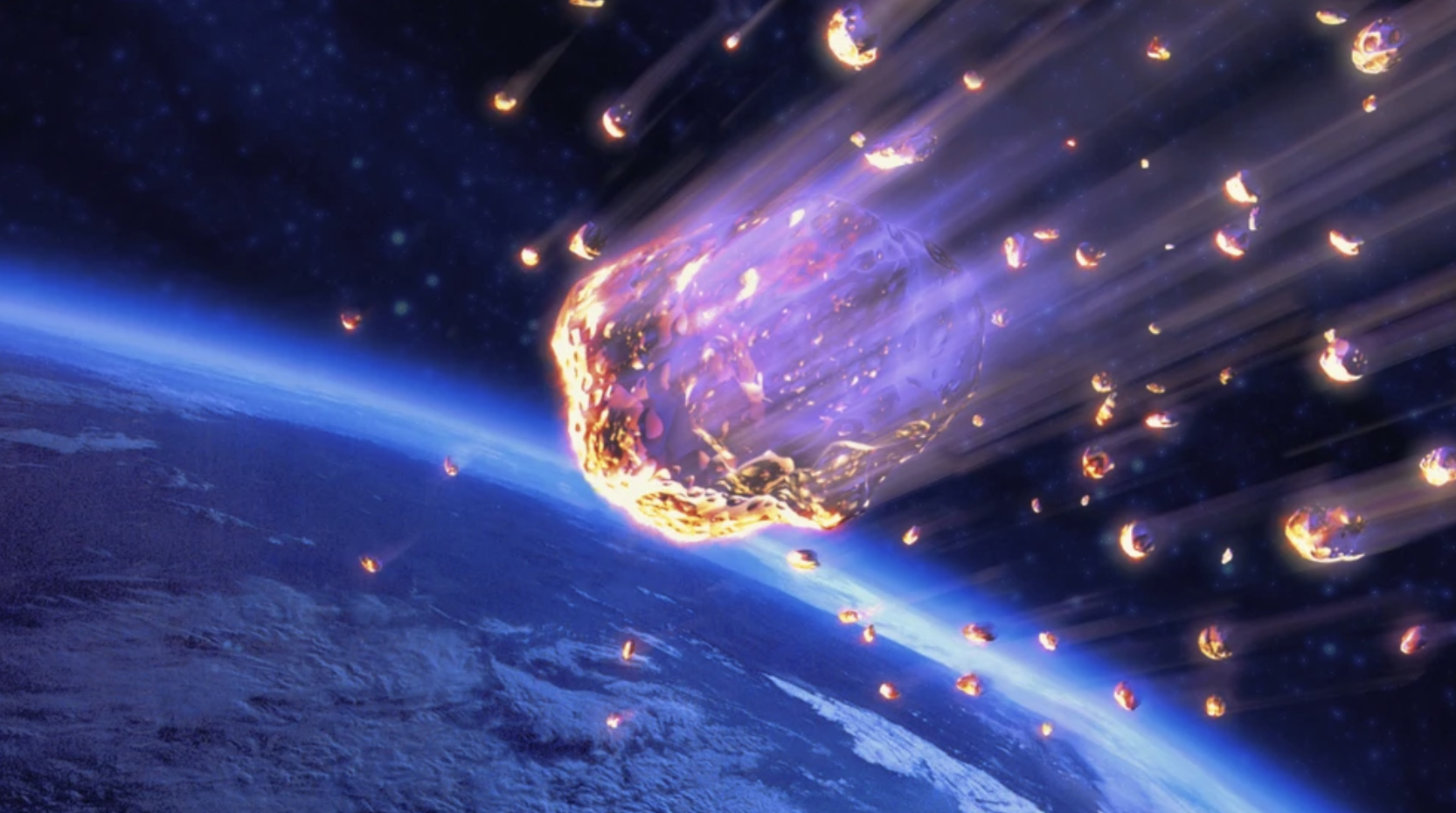 credit: getty
"Secret Government Info Confirms First Known Interstellar Object on Earth, Scientists Say"
That's not a line from a movie. It's a headline from Vice, and it is all true. A small meteor slammed into Earth in 2014 near Papua New Guinea. It fireballed the sky and scientists think sprinkles landed in the South Pacific.
ALIEN SPRINKLES
The meteor's speed tipped scientists off: it came in at over 130,000 mph, way faster than meteors in this solar system. But some of the data needed to confirm the interstellar speed of the meteor was classified.
After years of red tape, the confirmation is here. This means there could be interstellar stuff at the bottom of the South Pacific right now. Can we get to it? That's the next question.


News By The Numbers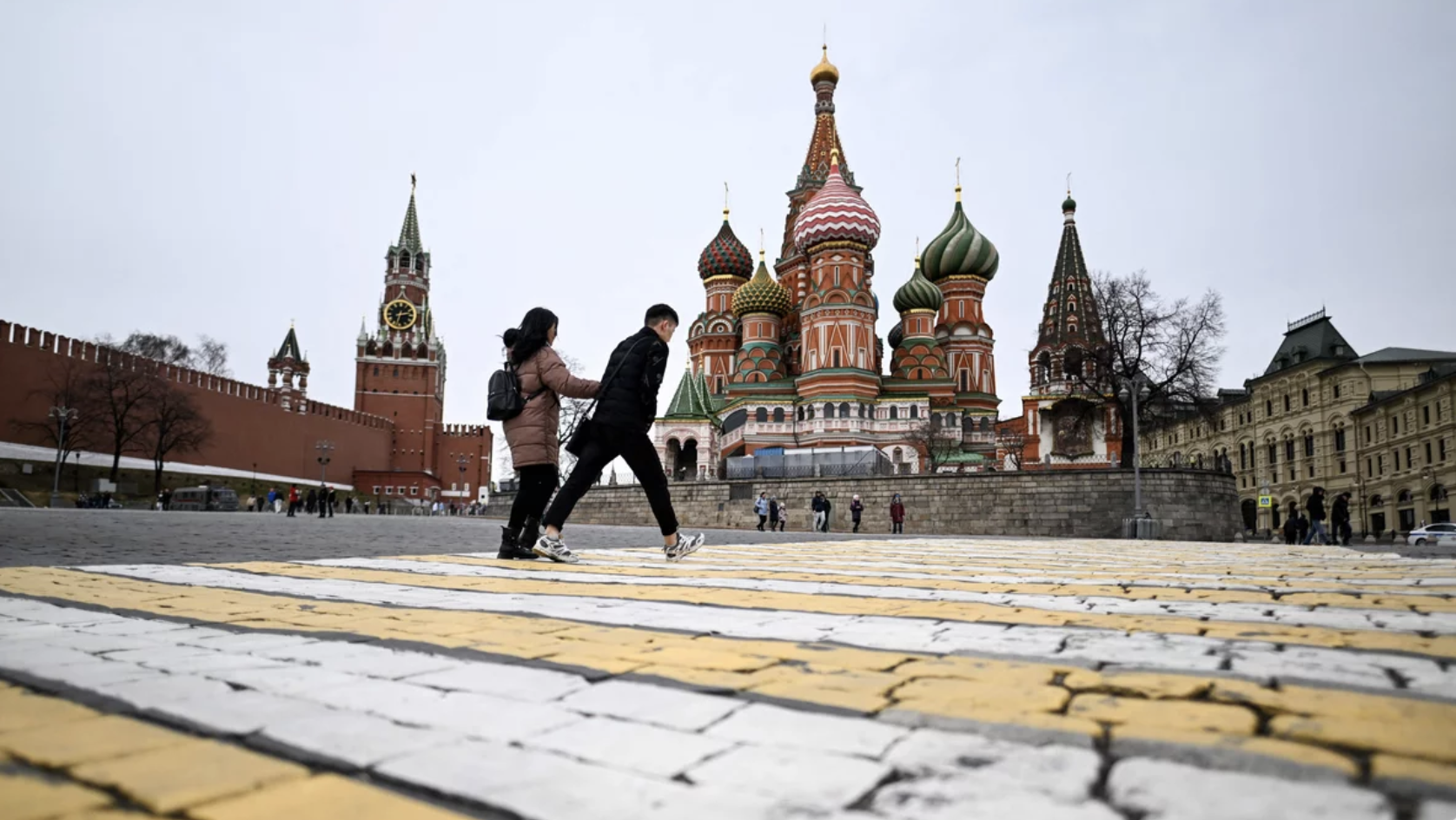 10. That is the prison sentence Russian artist Aleksandra Skochilenko could face for allegedly changing price tags at a supermarket with messages protesting the war in Ukraine.
3. That is the number of companies tied to far-right U.S. conspiracy theorist Alex Jones that filed for bankruptcy due to the lawsuits against him for insisting the mass shooting at Sandy Hook Elementary didn't happen. That includes Jones' media outlet InfoWars.
11%. That is how many people in the U.S. got someone at the IRS to answer the phone when they called for tax help last year. This is because the IRS had 15,000 people to answer 230 million calls. Last year the President said he would improve "customer experience" to avoid this but so far, no good.


What's Trending?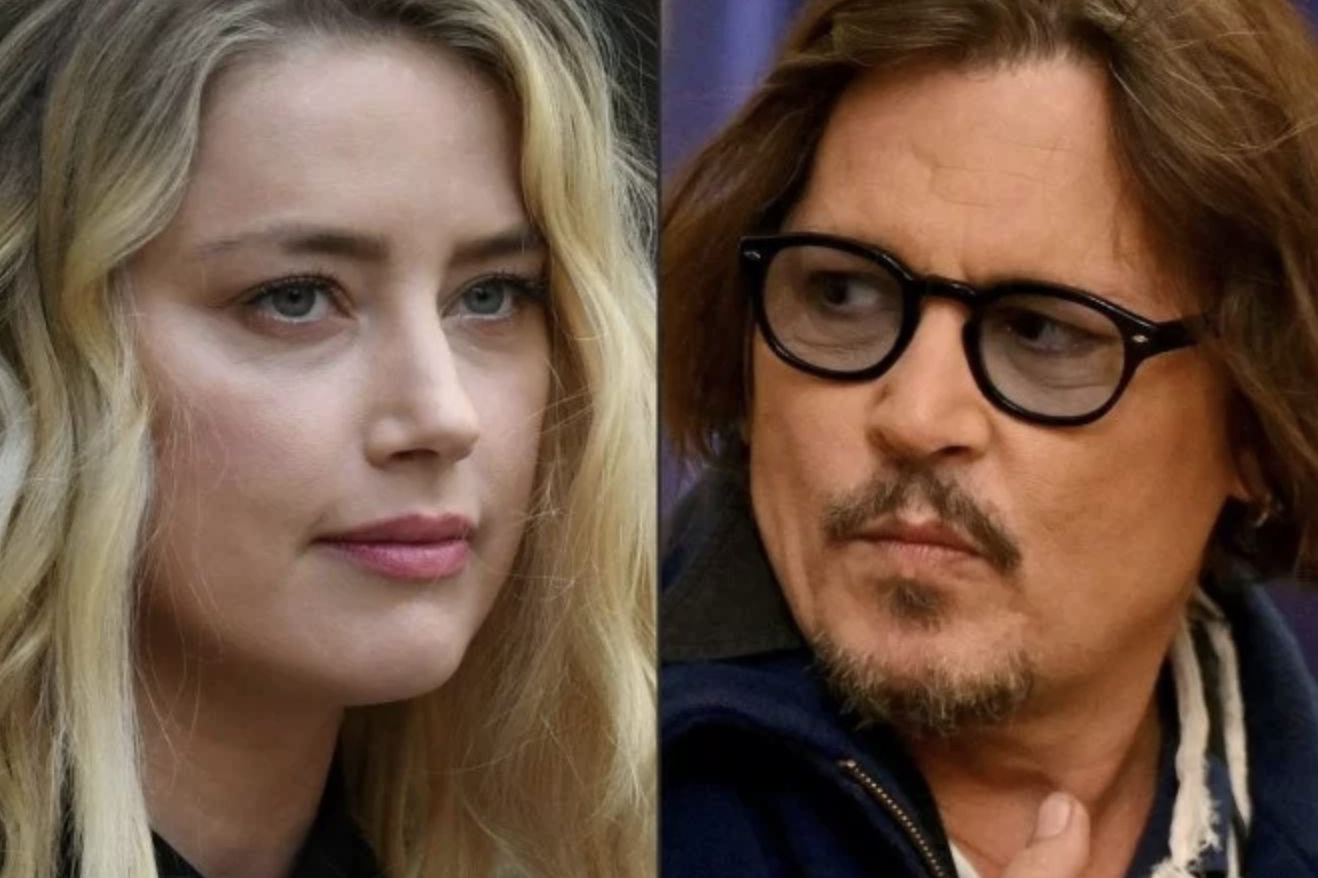 credit: afp
Johnny Depp is trending because the U.S. actor testified Tuesday in his defamation trial against his ex-wife Amber Heard.
#WeGoUpVideo is trending. The video for Nicki Minaj and Fivio Foreign's collaborative single is here and people are pumped.
DeSantis is trending because Florida's governor is going after Disney for their opposition to the "Don't Say Gay" bill.


Share The Love
Become a friend of Morning Invest by sharing this newsletter with someone you love.
When you do, we don't just give you a pat on the back and say, "Well done old sport." We give you actual rewards that'll make everyone jealous.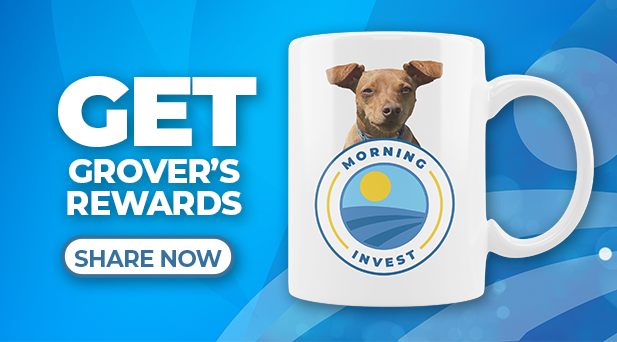 Or copy & paste your referral link to others: