TOGETHER WITH
Happy Friday. Not since Abraham Lincoln wrote The Gettysburg Address has a newsletter been this amazing.
In Today's Newsletter:
There was a debate last night
A day off to vote?
New jobless numbers are out
CONFIRMING LOAN

Program

Rate

Change

APR

Change

30 year
3.05

%

 0.05%
3.12

%

 0.05%

15 year
2.79

%

0.10%

2.90

%

0.10%
The Lead: Finally We Had a Debate
credit: cnn
The final Presidential debate was indeed a bit more gentlemanly than the first one but not revelatory. The two guys up for the job said pretty much what they always say and mostly let the other guy say it when it came to their turn.
Covid
The debate kicked off with a discussion about Covid where moderator Kristen Welker asked about President Trump's attacks on Dr. Anthony Fauci.
"He did say 'Don't wear a mask,'" the President said. "Now he wants to wear a mask…. I think he's a democrat but that's okay," suggesting that Dr. Fauci could be working against him due to his political affiliation.
Taxes
When pressed on his tax returns, the President said that the IRS has treated him every unfairly but he was close to a final deal on his audit. He said that he had pre-paid his taxes and that was why his returns showed only a $750 payment, which he said he thought was a filing fee. There is no filing fee to file taxes. You'd think the President would know that.
Trump landed some punches
Vice President Biden was pushed on his son's foreign involvement and asserted that nothing was inappropriate about his dealings. He was also pressed on his 1994 vote on the crime bill, enacting stricter punishments disproportionately on Blacks. Biden admitted the law was a mistake and vowed to push for drug crime reform if elected.
Just before the debate, President Trump posted an unedited version of his interview with 60 Minutes, set to air this Sunday. He claimed that the footage proved that interviewer Leslie Stahl was out to get him and preemptively claimed that the moderator of the debate that had yet to happen at the time, Kristen Welker, was "far worse."
In the end, he did not find her "far worse."
"By the way, I respect very much the way you're handling this," the President said to Welker halfway through the debate.
Sponsor: SaneBox
There are a few tools that I use every day. Sanebox is one of them. If you told me that I couldn't use it anymore I'd start to cry. Seriously I'd curl up and start to cry.
SaneBox helps me take control of my email inbox so that I only see the most important emails. Everything else is filtered into what they call their SaneLater folders which I check once a day. SaneBox is so smart that it knows what I want and what I don't.
It gets smarter over time. If I find an important email in my SaneLater folder I can drag it into my main inbox and I'll always see it from now on.
Perhaps my favorite folder is the SaneBlackHole. You keep getting that Pottery Barn catalog and you're just so darn sick of it. No worries. Just drag it into your SaneBlackHole and you'll NEVER see an email from them again.
Don't take my word for it, try it for free right now and you'll thank me later. Just click here to try it out. And get $25 credit towards your subscription.
Kicked to The Curb
credit:ap
The Supreme Court has said no to curb-side voting in Alabama, even for people with disabilities or health risks.
There had been a plan to accommodate at-risk voters for whom an exposure to Covid could be fatal. It was an option for counties, not a mandate, but now that option has been ruled out for good. This had been through several levels of state court before reading the Supreme Court where it was struck down with three judges dissenting.
In her dissent, Justice Sonia Sotomayor noted that curbside voting has been recommended by the Centers for Disease Control and Prevention and that the Justice Department has also approved it.
News By The Numbers
credit: independent.co.uk
8,000€: That is how much a village in Italy will pay you per year to move there. You will get a monthly stipend and a property to live in but you must be between the ages of 18 and 40.
30 pounds. That is how much Xanax was found in a Texas man's trunk when they pulled him over for speeding. The drugs were worth over $500,000.
$24.44. That was the total bill of a Florida man who bought $1,000 worth of items but only scanned Kool-Aid powder repeatedly. He did not get away with it.
9.4%. That is how much home prices rose in September, hitting a 14-year high.
A Day Off To Vote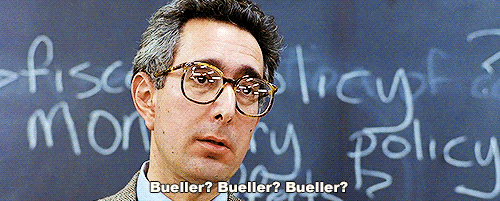 credit: giphy
College students want in on the movement to get the day off to vote. Before we accuse them of using any excuse to get out of class, hear them out. They actually want re-scheduled classes, not canceled ones.
Time Off To Vote is a non-partisan organization working with college campuses and employers to create flexibility to vote. They want to increase voter turn-out this year, especially since 47% of young voters did not vote in 2016 because they said they were "too busy or had a conflict," according to some studies.
Meanwhile, Amazon employees are threatening a shut down if the company does not allow time off to vote. An Amazon advocacy group is encouraging workers to shut down the warehouse and fulfillment centers on Halloween if the company does not pledge to allow its workers time to vote. Amazon has not responded to this demand. The current policy is that workers can request time off but may or may not be paid, depending on the state.
This is Going to Get Ugly
credit: reuters
Walmart has filed the first shot in a battle with the government over the opioid crisis, filing a lawsuit against the Justice Department, Attorney General Billiam Barr, the Drug Enforcement Agency, and its head Timothy Shea.
The Justice Department and the DEA are seeking punishments over the opioid crisis and Walmart has seen the writing on the walls for those punishments coming its way. The retailer accuses the government of seeking scapegoats for a crisis it failed to preempt.
Walmart is asking a judge to declare that the government has no right to seek civil damages because pharmacists filled valid prescriptions that they should have known were red flags for addicts. Walmart accuses the government of having identified hundreds of doctors that wrote red-flag prescriptions but has not taken away their prescription licenses.
This is a bold first blood move by Walmart and it may not get them a declarative safety net but it could give them important rulings and a leg up in the bloody battle that will follow.
Bah Humbug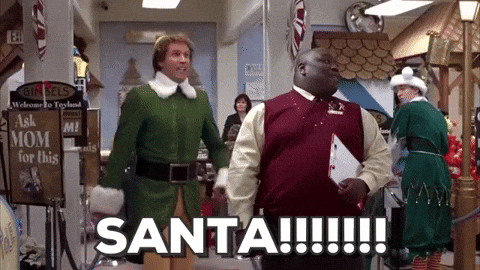 credit: giphy
Santa Claus isn't coming to town so you're going to have to think of another way to fear-monger your kid into good behavior!
For the first time in 159 years, Macy's department stores will not have a Santa available for children to sit in his lap. Instead, they will display a virtual interactive experience where kids can take a selfie with a video of Santa and his elves.
Even though Macy's won't host Santa, some malls still will. St. Nick has comorbidity due to his weight and age so exposing him to kids is a risk. He'd better double down on the peppermint as it has been shown to kill germs.
McBroken
credit: mcbroken.com
A 24-year-old software engineer has had just about enough of going to a McDonald's and finding out the ice cream machine is broken. He built a website to track this so that no one wastes their time pursuing a McFlurry in vain ever again!
The site is called McBroken. It shows which McDonald's has working ice cream machines and which are broken. How does it know this? The site uses a bot that tries to order a McSundae from every Mcdonald's in the world every 30 minutes. The restaurants that show the deserts unavailable to be added to a checkout cart will be marked with a red dot, indicating a broken ice cream machine.
Share The Love
Become a friend of Morning Invest by sharing this newsletter with someone you love.
When you do, we don't just give you a pat on the back and say, "Well done old sport." We give you actual rewards that'll make everyone jealous.
Hit the button below to learn more and access your Reward Dashboard.