| TOGETHER WITH | |
| --- | --- |
Happy Friday. Girl Scout cookie season is here and they're introducing new cookies called Adventurefuls that have appeared in at least 10 of my dreams.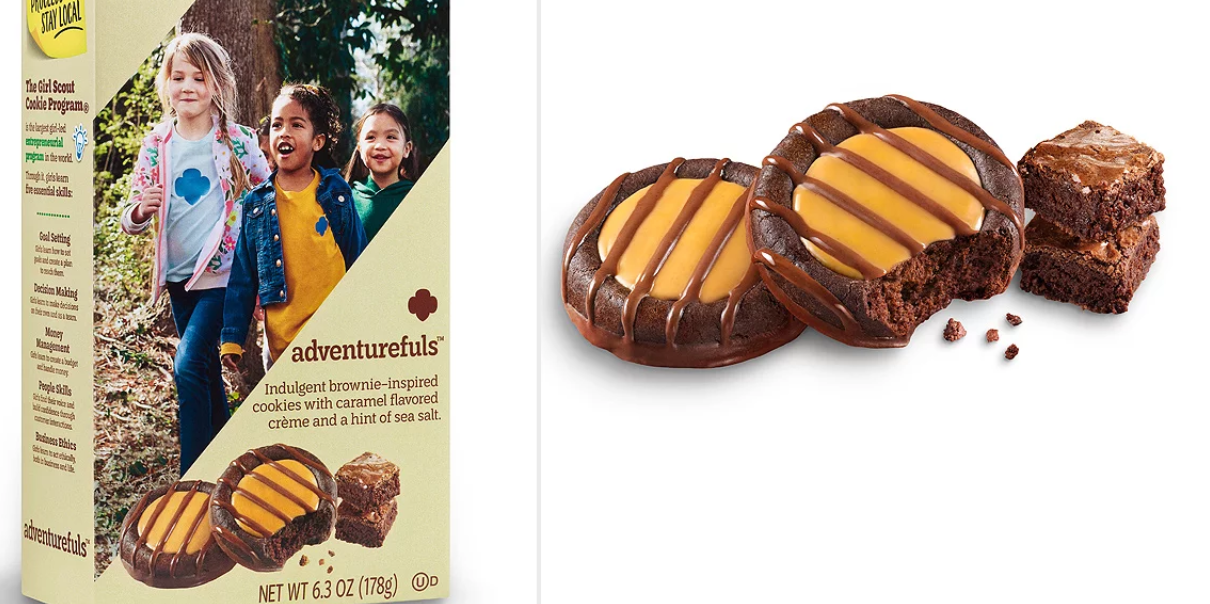 credit: girl scouts
In Case You Missed It.
👨🏻‍⚖️ The U.S. Supreme Court blocked President Biden's vaccine-or-test mandate for large employers Thursday. But most health care workers in the country have to get the shot, so Biden's still got one mandate left standing.
🇷🇺 Russia began its withdrawal from Kazakhstan Thursday, to be completed by January 19.
🎾 Novak Djokovic had his visa canceled a second time this morning. Australia's immigration minister, Alex Hawke, said in a statement that he was canceling Djokovic's visa on the grounds of "health and good order," adding that it was in the public interest to do so. The Australian Open is just three days away.
🛑 U.S. House Minority Leader Kevin McCarthy is refusing to cooperate with the January 6 committee.
⚖️ The Oath Keepers leader, Stewart Rhodes, was charged with seditious conspiracy for his role in organzing a wide-ranging plot to storm the Capitol on Jan. 6th with 10 other people. It carries a maximum of sentence of 20 years in prison.
🤴🏻 Now that the sexual abuse lawsuit against Prince Andrew is proceeding, he has been stripped of his military titles and charities. So maybe that should just be "Andrew."
🇺🇦 Talks between Russia and the U.S. ended with a whimper Thursday and tens of thousands of Russian troops are stacked up on the border to Ukraine.
🗳 The U.S. House passed the Freedom to Vote Act and the John Lewis Voting Rights Advancement Act with zero Republicans voting yay. The package now heads to the Senate for where it will hit a large Kyrsten Sinema sized wall.
Coronavirus Update: 😷 Total confirmed global cases as of 9:15 p.m. ET on Thursday: 319,871,018— Total deaths: 5,520,191 — Total vaccine doses administered: 9,552,790,916 — Map
| | | | |
| --- | --- | --- | --- |
| | Bitcoin | $42,488.66 | |
| | | | |
| --- | --- | --- | --- |
| | Ethereum | $3,253.87 | |
| | | | |
| --- | --- | --- | --- |
| | Cardano | $1.27 | |
| | | | |
| --- | --- | --- | --- |
| | Dow | 36,111.62 | |
| | | | |
| --- | --- | --- | --- |
| | S&P | 4,659.03 | |
| | | | |
| --- | --- | --- | --- |
| | Nasdaq | 14,806.81 | |
*Stock data as of market close, cryptocurrency data as of 5:00 am ET.
Markets: The Nasdaq 100 tumbled 2.5% as tech companies took the brunt of the sell off. These companies are seen as most sensitive to the coming Fed interest rate hikes. Boeing Co. rallied on news that the 737 Max is set to resume commercial flights as early as this month in China.
Interest Rates: Fed nominee Lael Brainard said the U.S. central bank could raise interest rates as early as March. Get ready!
The Lead: Human Rights Watch World Report 2022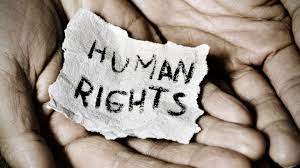 credit: audi
Democracy might not be dead, according to the Human Rights Watch's World Report 2022.
Looking over the events of 2021 and not falling into a chocolate/wine-fueled coma was the first win for the Human Rights Watch, but then they went a step further, fighting against common wisdom that the world is becoming a paradise for autocrats.
In fact, Executive Director Kenneth Roth writes in the report's intro essay, "the superficial appeal of the rise-of-autocracy thesis belies a more complex reality—and a bleaker future for autocrats. As people see that unaccountable rulers inevitably prioritize their own interests over the public's, the popular demand for rights-respecting democracy often remains strong. In country after country, large numbers of people have recently taken to the streets, even at the risk of being arrested or shot. There are few rallies for autocratic rule."
The report puts the ball directly in Democratic leaders' court, to stop failing and start leading through these incredibly challenging times.
Let's fight!
The Quebec Unvax Tax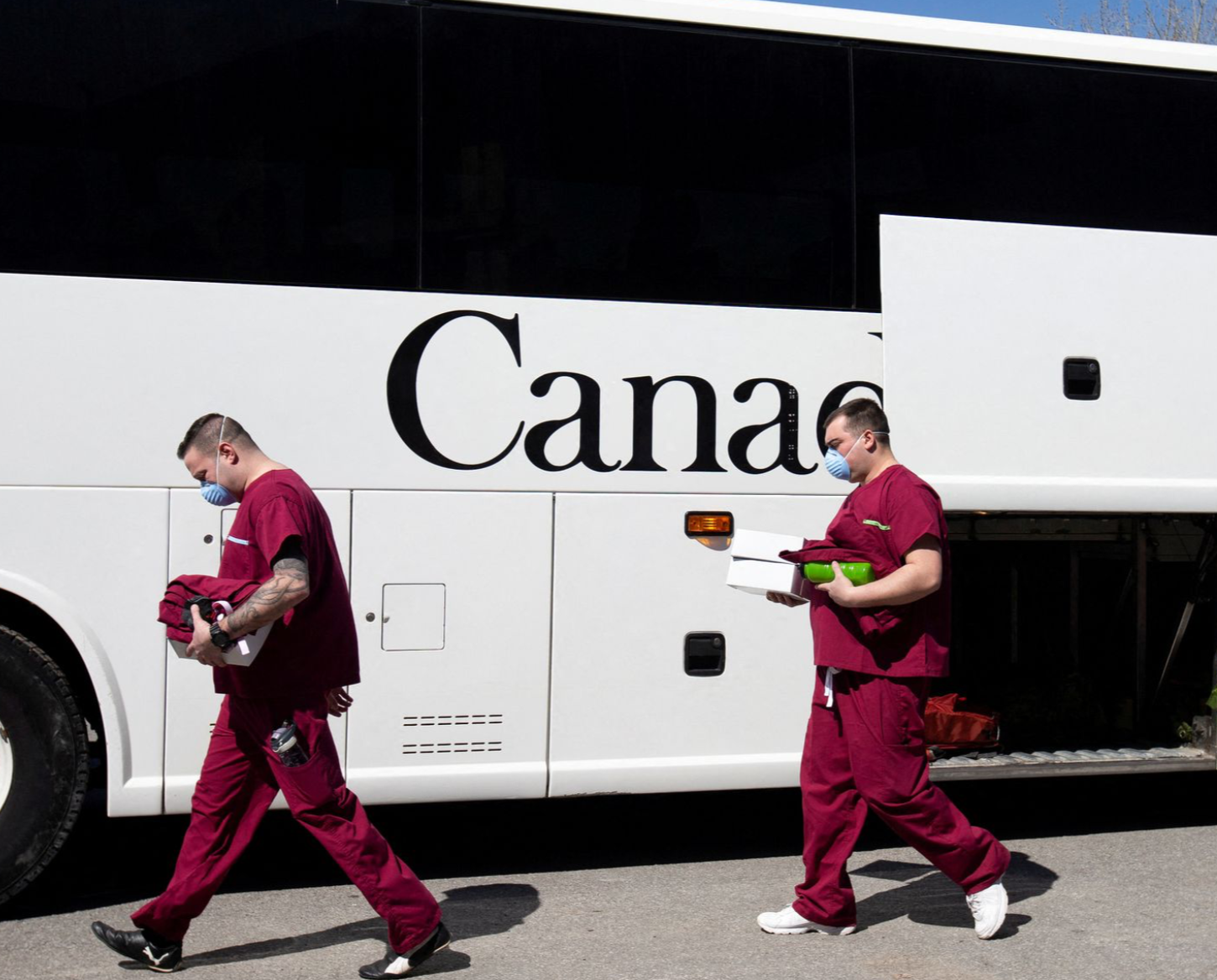 credit: reuters
Quebec has an answer for how to encourage Covid vaccines — taxes!
Only 10% of the Canadian province is unvaccinated, but after Quebec Premier Francois Legault announced a plan to levy a "significant" unvaxxed tax, people lined up for the shot.
"Those who refuse to get their first doses in the coming weeks will have to pay a new health contribution," Legault said. "The majority are asking that there be consequences. … It's a question of fairness for the 90% of the population that have made some sacrifices. We owe them."
That 10% of the population who is unvaccinated makes up half of intensive care cases, according to Legault.
This plan gives new meaning to the phrase: nothing is certain except death and taxes.
Athletic Greens Is A Game Changer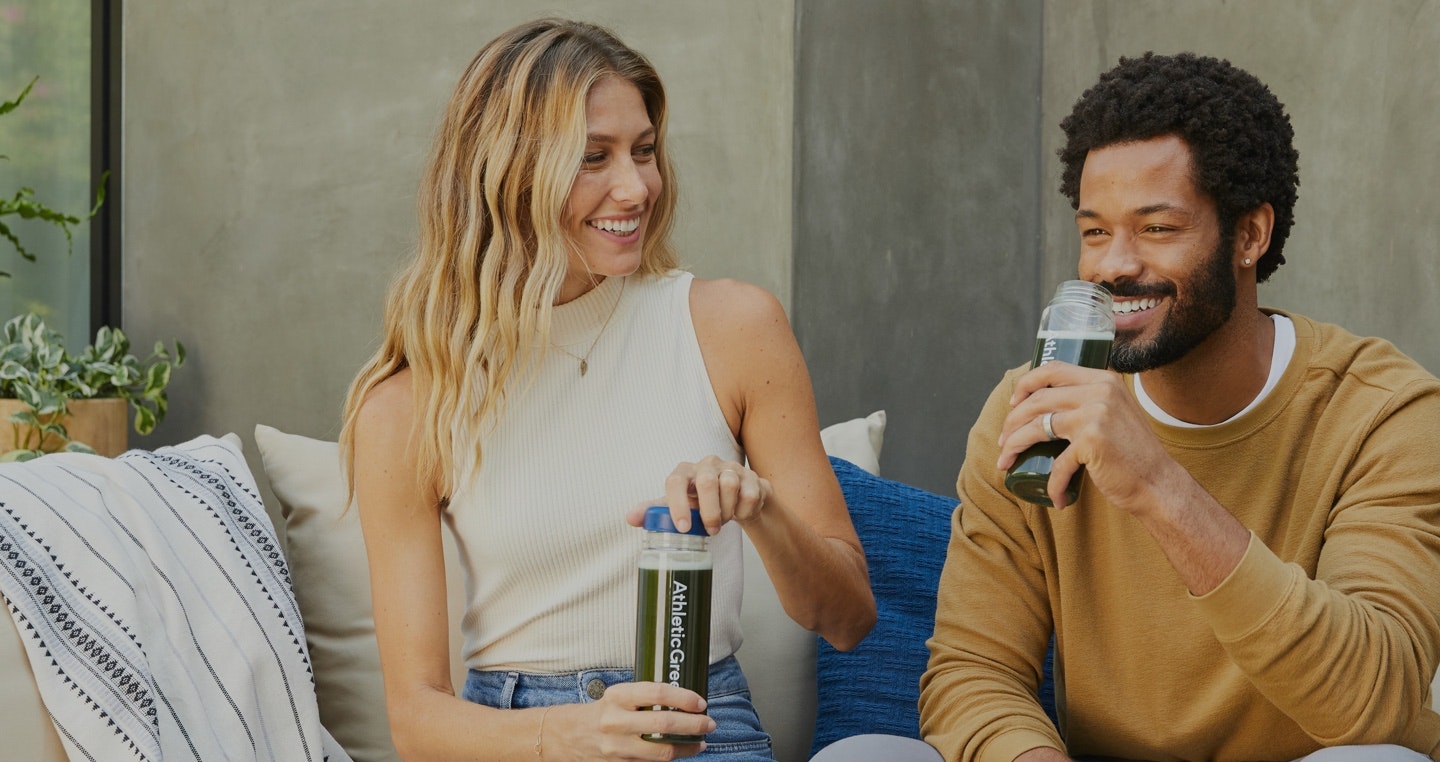 Athletic Greens is my new morning routine and in three months I've noticed a tremendous change to my health. With Athletic Greens, I've lost 20 pounds, I've been able to get rid of 6 different bottles of vitamins and instead use one Athletic Greens shake for a daily dose of nutrition.
Here's how Athletic Greens can help:
ONE tasty scoop of Athletic Greens contains 75 vitamins, minerals and whole food-sourced ingredients, including a multivitamin, multi-mineral, probiotic, greens superfood blend and more, that all work together to fill the nutritional gaps in your diet, increase energy and focus, aid with digestion and supports a healthy immune system, all without the need to take multiple products or pills.
It's lifestyle-friendly whether you eat keto, paleo, vegan, dairy-free or gluten-free, and contains less than 1 gram of sugar without compromising on taste.
AND right now…Athletic Greens has got you for year-round immune support by offering my audience a FREE 1 year supply of Vitamin D AND 5 free travel packs with your first purchase if you visit my link today.
Simply visit athleticgreens.com/invest and join health experts, athletes and health conscious go-getters around the world who make a daily commitment to their health every day. Visit Today and get your FREE year supply of Vitamin D and 5 free travel packs today.
Here Kitty Kitty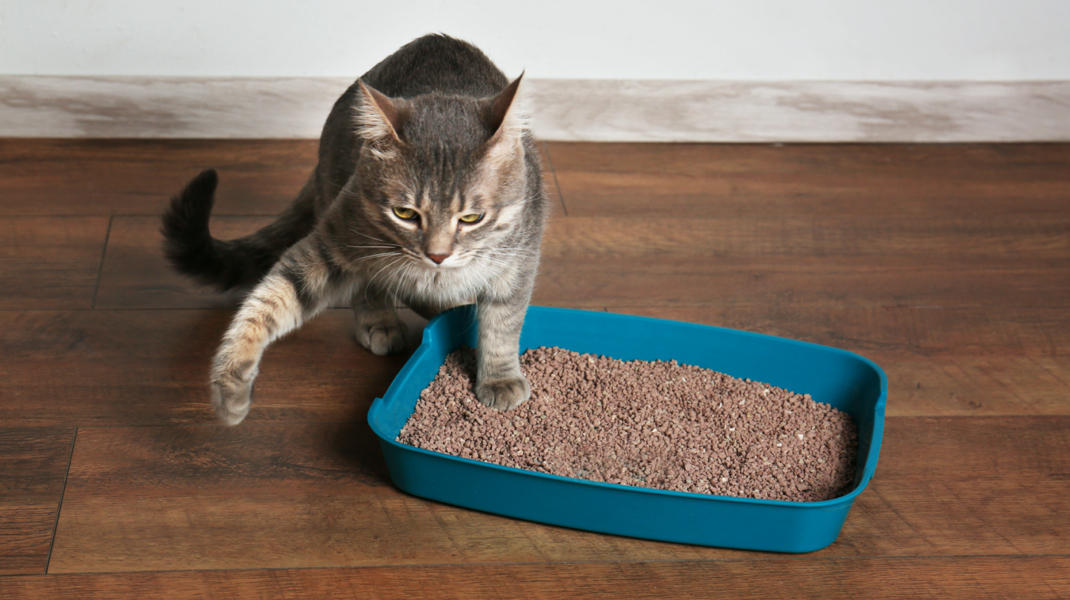 credit: skoon
We might have to sacrifice our cat litter to get rid of methane.
A new study from the Massachusetts Institute of Technology found that cat litter or, more specifically, the clay used in cat litter could be the key to cutting methane from the atmosphere.
The research team combined zeolite clay with a little bit of copper and some heat to create a super methane absorber. This converts methane to carbon dioxide.
WE KNOW, WE KNOW. But over the first 20 years in our atmosphere, methane is about 80 times stronger than CO2 as a greenhouse gas. And methane gradually turns to carbon dioxide, so this just speeds that up.
Plus, this process could actually help the earth, because it generates heat. "At coal mines, you could potentially generate enough heat to generate electricity at the power plant scale, which is remarkable because it means that the device could pay for itself," says Associate Professor Desiree Plata, one of the authors of the study. "Most air-capture solutions cost a lot of money and would never be profitable. Our technology may one day be a counterexample."
A cheap, easy, beneficial way to cut cow farts from our air? Yes, please.
That's Nacho Cheese!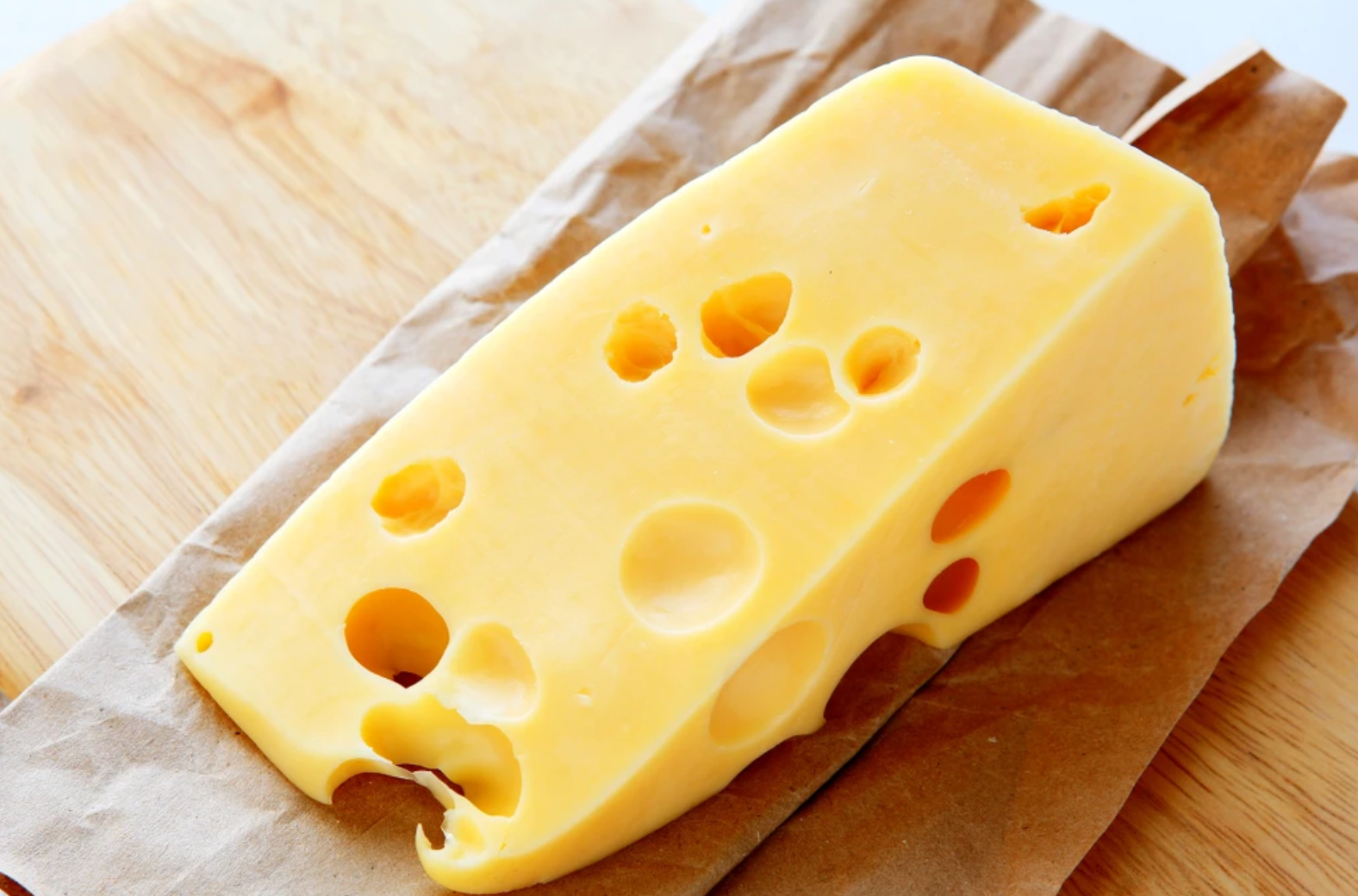 credit: getty
Gruyere cheese can call itself that even if it does not come from the Gruyere region in Europe. That's what a federal judge in Virginia ruled.
The Gruy-ites argued that the exacting process the Swiss region uses to make Gruyere cheese dates back to the 12th century is one-of-a-kind, and calling anything else by that name would confuse U.S. consumers.
Nope, said the opposition, U.S. consumers are not exactly cheese connoisseurs, they eat Velveeta for heaven's sake. As long as it tastes like Gruyere, they don't give a hoot where it came from. The judge agreed.
Well, I'm glad we got that sorted out.
News By The Numbers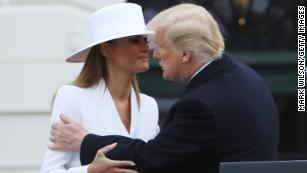 $250,000. That is the opening bid Melania Trump has set in her auction for the white hat she wore when French President Emmanuel Macron visited the White House in 2018. But that's not all! Trump is throwing in a watercolor of her in the hat and an NFT of the watercolor.
Over 5,000. That is how many light years away a maybe-moon that's bigger than Earth lives. Scientists recently discovered the possible exomoon with a Jupiter-ish planet orbiting a sun-like star.
3. That is how many days a cockroach was inside a New Zealand man's ear. It was likely alive for most of that time.
11. That is how many people the U.S. Justice Department charged with seditious conspiracy Thursday for their actions on January 6, including the leader of the Oath Keepers.
What's Trending?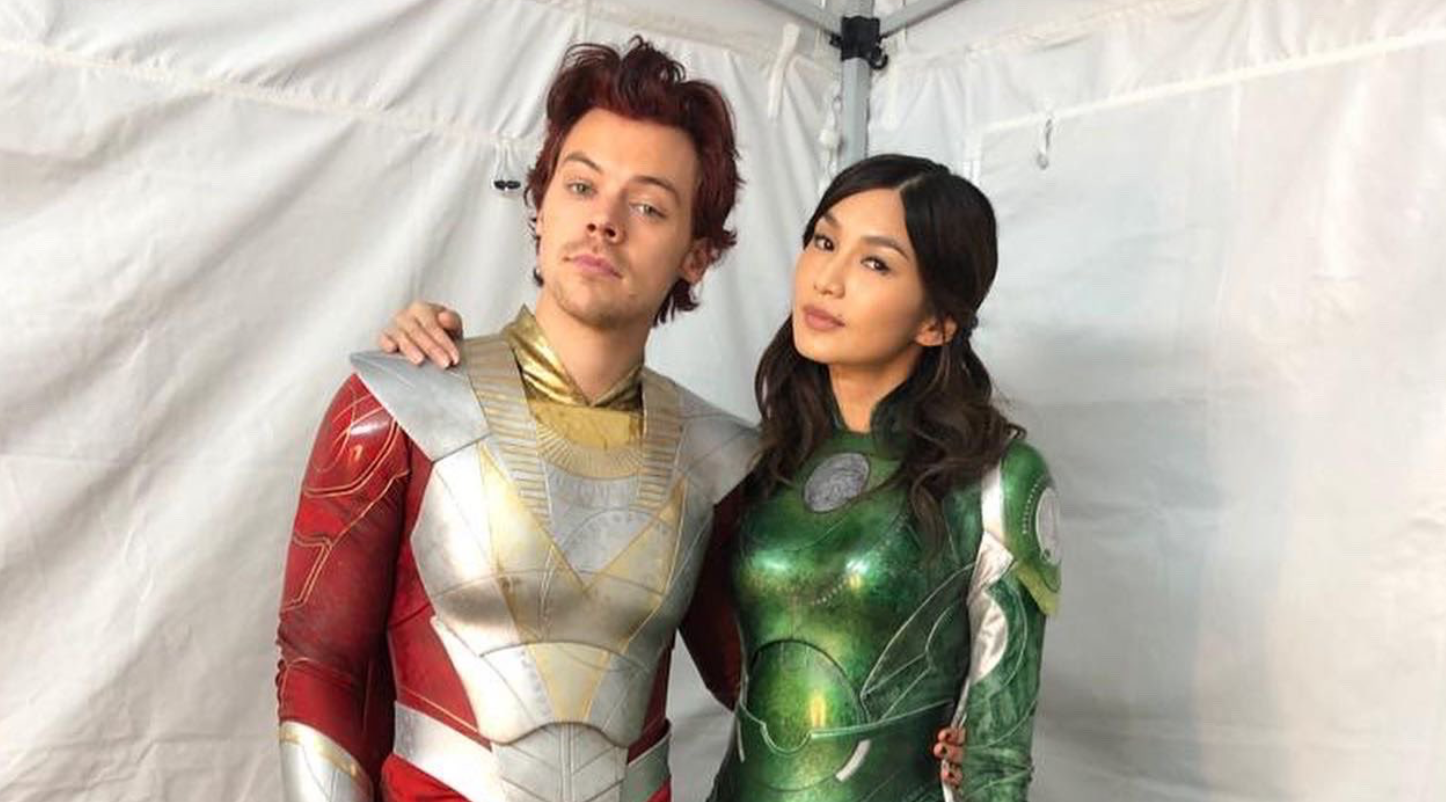 credit: twitter
Gemma Chan is trending because she shared photos (that included Harry Styles) from the set of Marvel's Eternals, now streaming on Disney+.
"Megan Fox and Machine Gun Kelly are getting married" is trending because they are.
Glenn Beck is trending because the unvaccinated conservative radio host announced he has Covid for the second time. It has spread to his lungs.
Ye is trending because the rapper formerly known as Kanye West is under investigation for alleged battery.
Share The Love
Become a friend of Morning Invest by sharing this newsletter with someone you love.
When you do, we don't just give you a pat on the back and say, "Well done old sport." We give you actual rewards that'll make everyone jealous.