| TOGETHER WITH | |
| --- | --- |
Happy Thursday. The menicure is a new trend. It is a manicure for men. Does this really need a gendered term??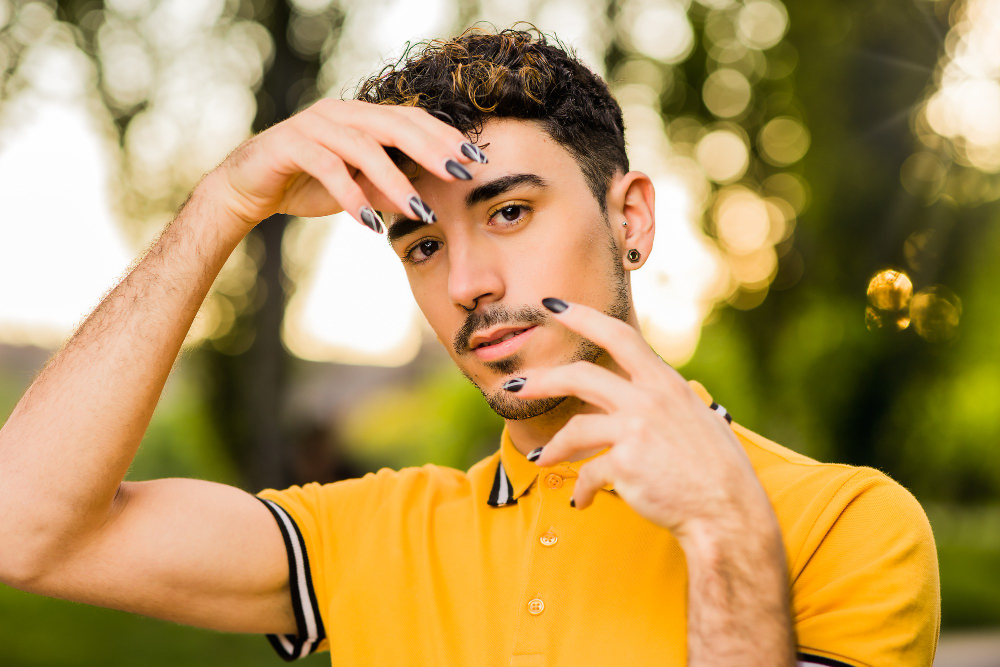 credit: ourculturemag.com
In Case You Missed It.
🐀 Los Angeles was named the "rattiest" city in the U.S. for the second year in a row. Celebrities and agents were not counted.
🇨🇳 The Chinese government says that 140 million people have opened digital wallets and used the digital yuan for nearly $10 billion in transactions.
🇦🇫 UNICEF is planning to directly fund education in Afghanistan that the Taliban does not support. 200,000 teachers lost funding when the Taliban took over.
🪧 The Kellogg strike continues after union workers rejected an offer from the company.
🛸 UFO sightings in Maine have dropped by 50%. Where'd they go?
🗳 Phil Murphy was narrowly re-elected Governor of New Jersey.
Coronavirus Update: 😷 Total confirmed global cases as of 12:00 p.m. ET on Wednesday: 247,799,743 — Total deaths: 5,017,977 — Total vaccine doses administered: 7,128,269,128— Map
| | | | |
| --- | --- | --- | --- |
| | Bitcoin | $61,744.14 | |
| | | | |
| --- | --- | --- | --- |
| | Ethereum | $4,513.49 | |
| | | | |
| --- | --- | --- | --- |
| | Solana | $238.98 | |
| | | | |
| --- | --- | --- | --- |
| | Dow | 36,157.58 | |
| | | | |
| --- | --- | --- | --- |
| | S&P | 4,660.57 | |
| | | | |
| --- | --- | --- | --- |
| | Nasdaq | 15,811.58 | |
*Stock data as of market close, cryptocurrency data as of 5:00 am ET.
Markets: All the major indexes hit records, the S&P closed at an all-time high for the 62nd time this year; it just needs 16 more to break the record set in 1995.
CONFORMING LOAN

Program

Rate

Change

APR

Change

30 year

2.87

%

0.01%

2.92%

0.01%

15 year

2.11%

0.00%

2.21

%

0.00%
The Lead: Democrats Flip and Flop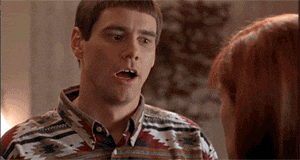 credit: giphy
Democrats removed paid parental leave and the state-and-local tax deduction from the stimulus bill only to put it right back on Wednesday. The party doesn't have full agreement on the bill so they might as well go big on their wish list.
"I have asked the Ways and Means Committee for its legislation for Paid Family and Medical Leave to be included in this morning's hearing," said a letter on Wednesday from Speaker Nancy Pelosi.
Salty debate
The state-and-local tax deduction (SALT) removes a $10,000 cap on writing off state taxes on federal taxes. This cap was instated by former President Trump and hit Democratic states the hardest. Most Democrats have been asking for its removal but progressive Democrats do not.
West Virginia Senator Joe Manchin has said he will not support the smaller bill that Democrats thought they had consensus on so now they will re-write yet again. The House will convene another hearing on the rewrite, after which time it can be brought to the floor for a vote.
Remember The Atkins Diet?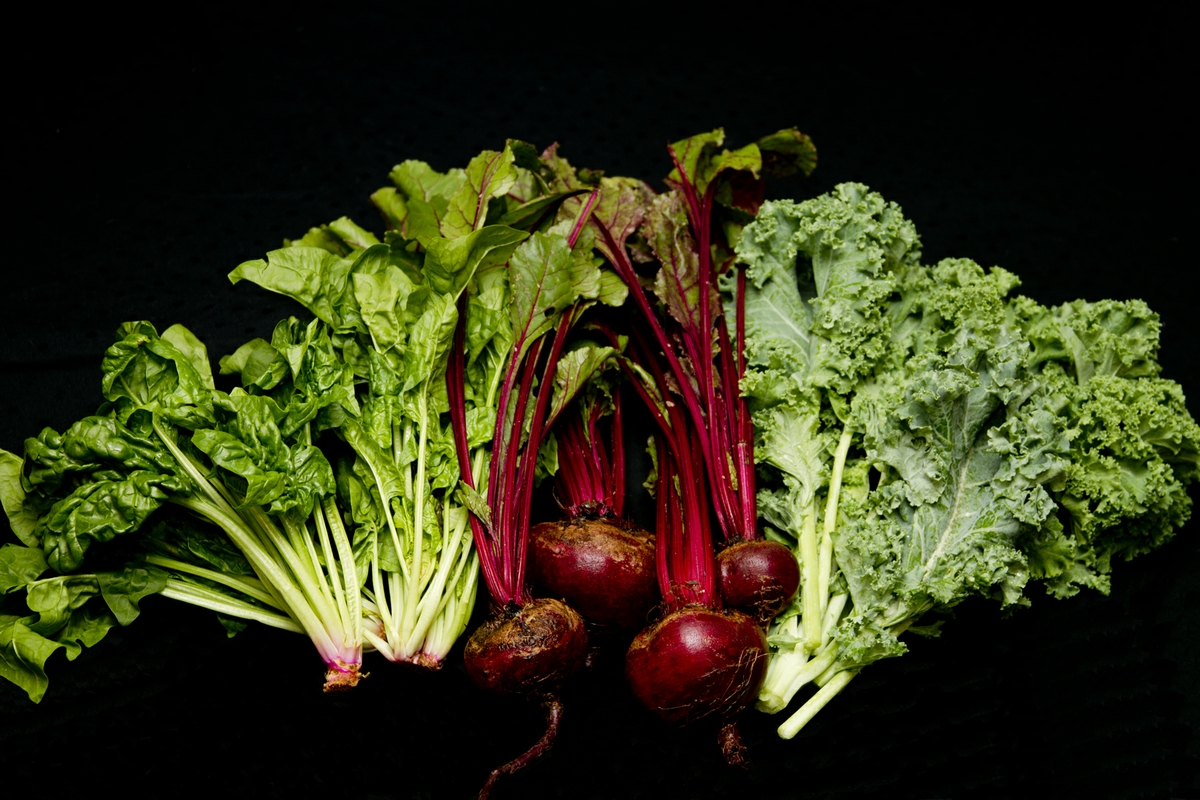 credit: heart.org
The American Heart Association updated its dietary guidelines for the first time in 15 years. It asks Americans to create sustainable eating habits rather than go on fad diets like a hop-on-hop-off bus.
The guidance also addresses sustainability for the first time, "noting that heart-healthy eating patterns are also good for the environment." For example, the guidelines suggest using "non-tropical plant oils" rather than, say, palm oil, which contributes to deforestation and isn't good for you anyway.
The guidelines take into account the American habit of eating out and encourage Americans to follow the same principles wherever they eat. Other guidelines include an emphasis on fruits and vegetables, plant proteins such as nuts and legumes, limiting red and processed meats and limiting alcohol consumption and "if you don't drink, do not start."
Add Points To Your Credit Score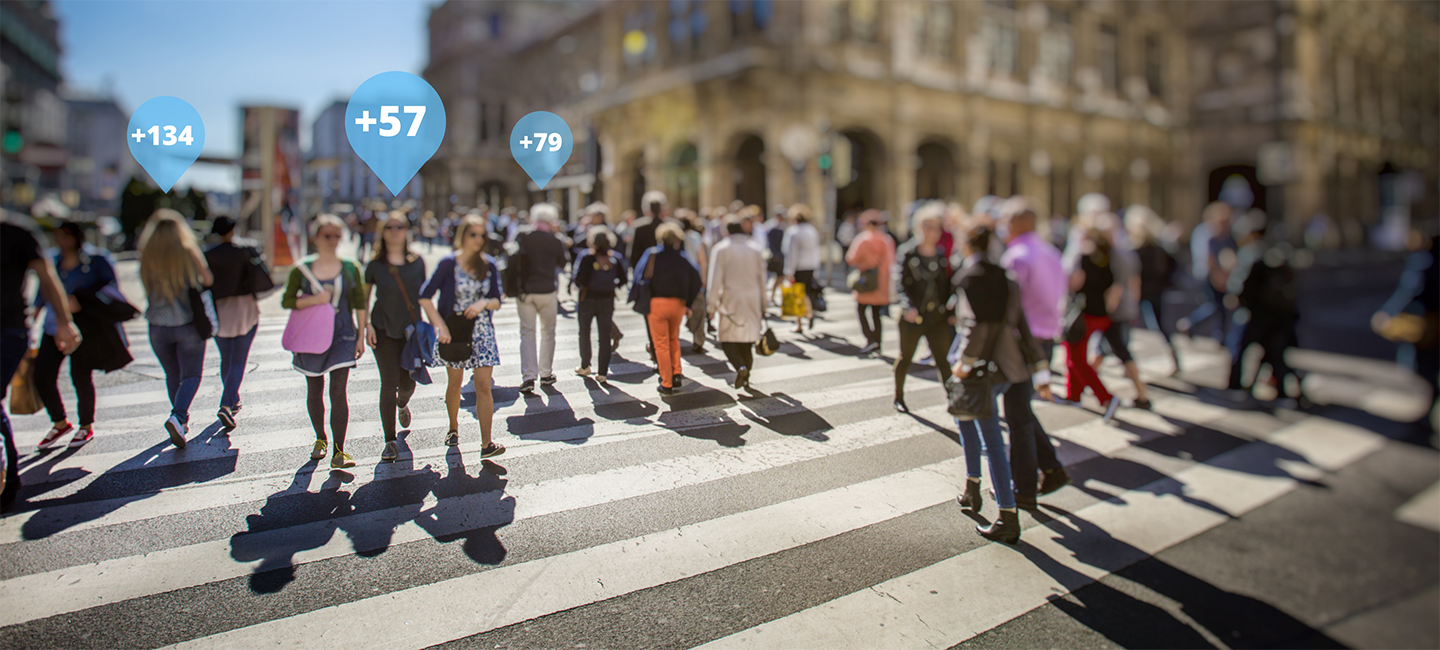 Did you know that the average American has 97 points they could add to their credit score — but no idea how to get them? The data scientists at SCORE MASTER cracked the code on how! Adding 97 points to your credit score is like found money. It means fast loan approvals, huge discounts and low interest rates on everything from buying or refinancing a home – to leasing a new car – to applying for a credit card.
A better credit score gives you easier access to loans, more borrowing power and better rates. Before you apply for a loan, financing, appliance or even an apartment, use ScoreMaster® first to get a better deal & save money.

ScoreMaster® lets you save a precise Plan that is unique for your credit situation showing you how much to pay and to which account.
How fast is SCORE MASTER? One member raised his credit score 33 points in just 5 days. Another 43 points in a couple of weeks! SCORE MASTER is so easy it takes about a minute to get started. And if you hurry – you get to try SCORE MASTER for free! That's right, try SCORE MASTER free — and see how many plus points you can add to your credit score! Go to scoremaster.com/invest/
Holy Guacamole!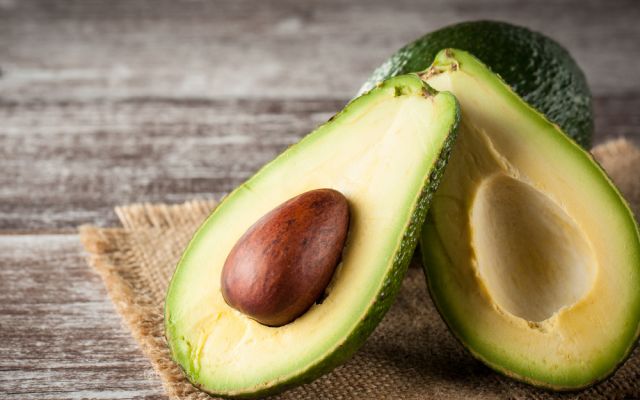 credit: getty
There is a growing trend to move away from the avocado but it's not because we don't love them. Of course we do!
It's just that avocados have a large carbon footprint because they are in demand all over the globe, shipped to places that they do not grow. They also require 320 liters of water each.
One restaurateur called avocados the "blood diamonds of Mexico" and created an alternative using artichokes. Other chefs are trying to create knockoffs with fava beans, some use peas, pistachios and fermented gooseberries. The hashtag #noavocado has over 3,220 posts, according to The Guardian and counting as people seek out other things that they can put on fancy toasts.
Might we suggest nut butters?
Paying More For Less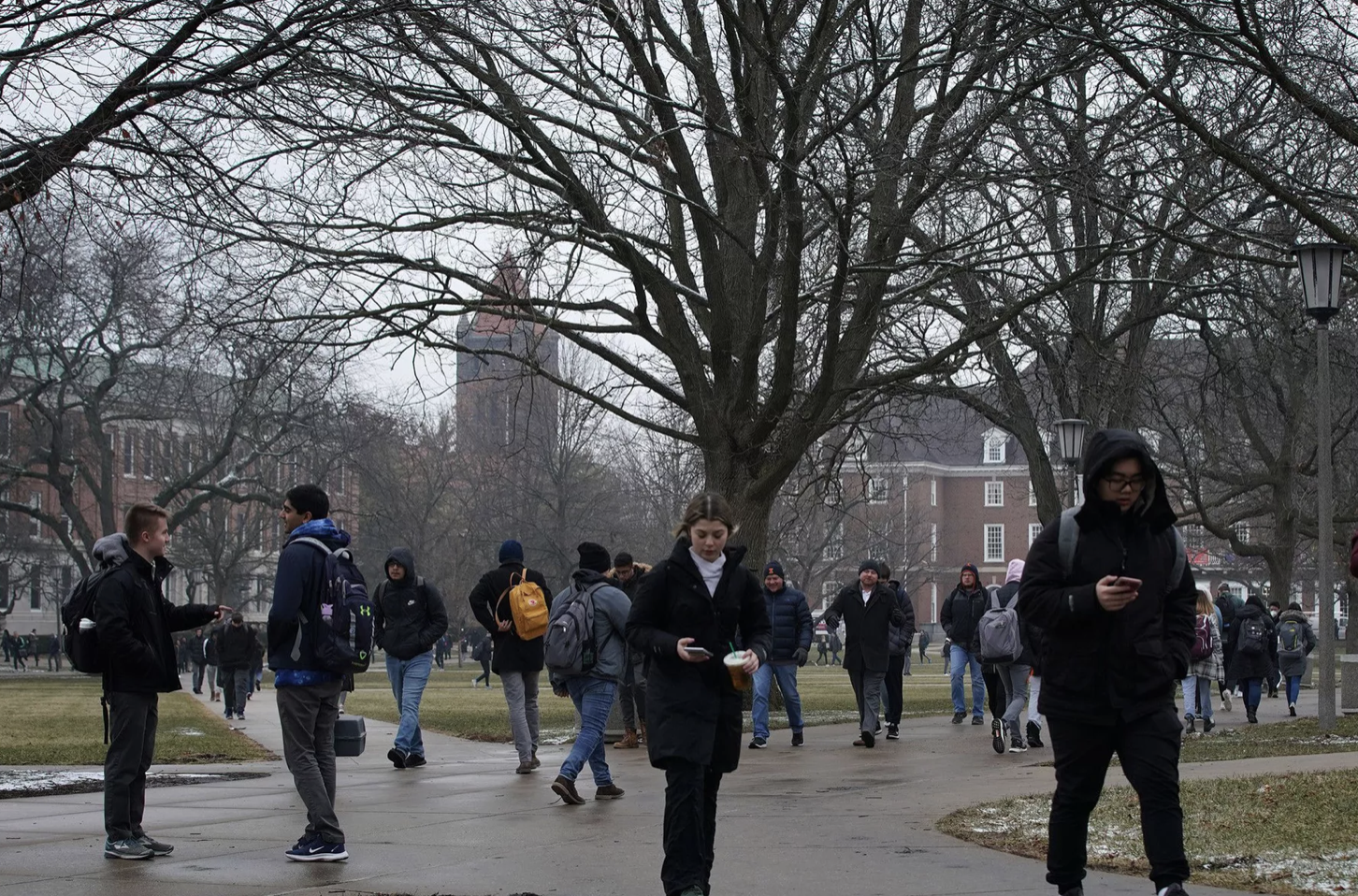 credit: getty
A new report shows that the cost of going to college is 169% more expensive than it was in 1980. But has the return on that investment paced the rising cost?
Simply put: No.
In fact, the average pay for college-educated young people is up by just 19% in the same time frame.
"Today, two out of three jobs require postsecondary education and training, while three out of four jobs in the 1970s required a high school diploma or less. Yet while young people today need more education than ever to compete in the labor market, a college education is more expensive than in the past," the report said.
The report estimate that people with a college degree earn around $45,000 per year while people without average $30,000.
The authors of the report call on the Build Back Better act to fix the "disjointed approach" to education in the U.S. It asks for free college to help low-income students but we already know that was thrown out of the bill so what is the next best thing? Undetermined.
News By The Numbers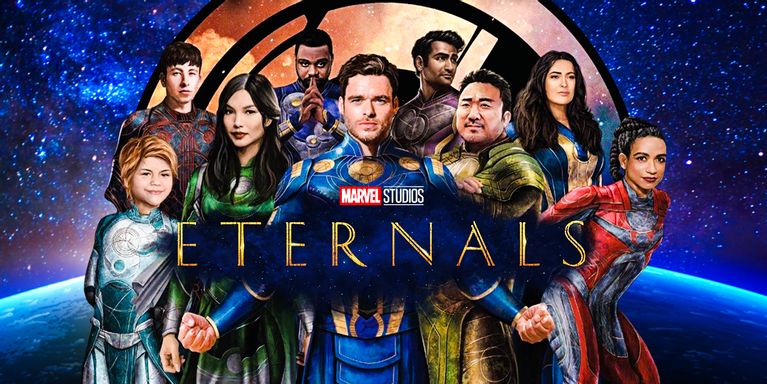 61%. That is the Rotten Tomatoes score for Eternals, making it the lowest-rated Marvel movie yet. Our son still wants to see it.
54%. That is how much shares of Bed Bath & Beyond were up on Wednesday. It is considered the latest meme stock darling, meaning that online groups boost its popularity.
$500. That is how much it cost to buy a ticket to a "public dissection event" in Oregon where a group called Death Science dissected the body of a 98-year-old man who died from Covid. His family did not consent to this and was, understandably, upset about it.
$25,000. That is how much prize money 14-year-old Akilan Sankaran won for writing software that could speed up computational tasks by calculating antiprime numbers.
87. That is the age of a woman in Canada who became the oldest woman to earn a master's degree from York University.
Ignorance is Bliss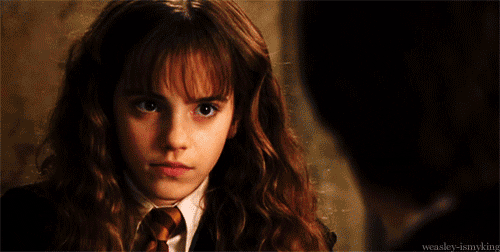 credit: giphy
A depressing new study shows that smart women are more likely to end up single because men prefer their women a bit dimmer.
In a survey of 121 British participants, men said that they did not want to have relationships with high-intelligence women because they are "problematic." Meanwhile, women DO want to have relationships with high-intelligence men.
No snarky commentary needed.
Today's Live Show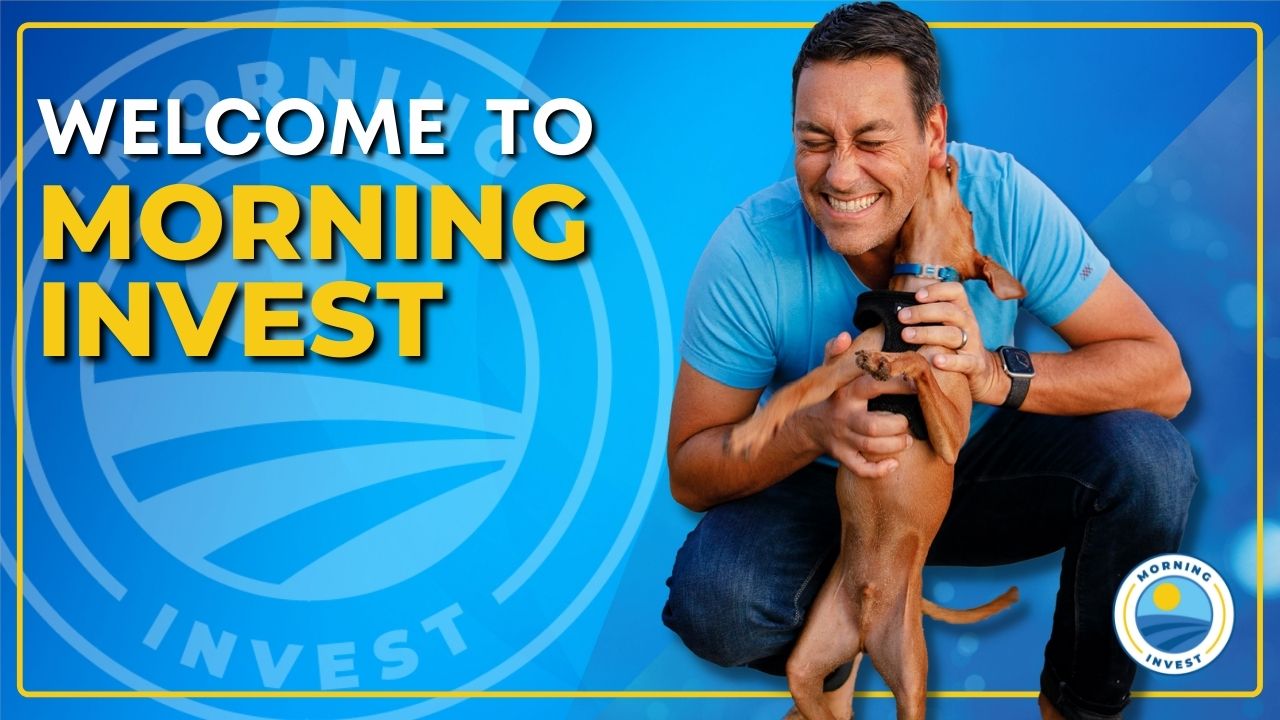 MORNING INVEST LIVE
Join us on today's live morning show at 9AM for a deep dive on the stimulus vote that could come this week in the House of Representatives. And we've got a lot more to talk about so please Click here to RSVP and I'll see you at 9:00 AM Eastern.
Share The Love
Become a friend of Morning Invest by sharing this newsletter with someone you love.
When you do, we don't just give you a pat on the back and say, "Well done old sport." We give you actual rewards that'll make everyone jealous.
Hit the button below to learn more and access your Reward Dashboard.
Or copy & paste your referral link to others: