| TOGETHER WITH | |
| --- | --- |
Good Friday Morning. If you thought 2020 couldn't get any stranger it just did. Read on dear friend.
CONFIRMING LOAN

Program

Rate

Change

APR

Change

30 year
3.03

%

0.01%
3.10

%

0.01%

15 year
2.65

%

0.08%

2.77

%

0.08%
In Case You Missed It
credit: amazon
A sequel to Borat will launch in late October on Amazon Prime. This is the best news I've heard in a while. It is said to take the piss out of American politicians, which is not hard to do these days. You have to watch the trailer if you need a laugh today.
The US economy plunged 31.4% in the second quarter of 2020 but is expected to rebound by the end of the year.
A drone successfully delivered a human kidney to a hospital for a transplant.
Coronavirus Update: Total confirmed U.S. cases as of 8:30 p.m. ET: 7,273,943 — Total deaths: 207,743 — Total recoveries: 2,840,747
The House passed a revised $2.2 trillion stimulus bill which Senate Majority Leader Mitch McConnell called "dead on arrival."
In Today's Newsletter:
Trump goes into quarantine
Wells Fargo pauses mortgages
China heading to the moon
The Lead: President Trump Has Coronavirus
credit: axios
President Trump and the First Lady have both tested positive for Covid, according to the White House. They are both quarantined.
The White House did not say whether the President is symptomatic or feeling poorly. Hope Hicks, the President's advisor, admitted to having Covid on Thursday. She had been attending campaign events with him, and she did admit to feeling sick this week.
This throws a major wrench in the President's campaign schedule. He most likely cannot attend the next debate, which was scheduled for October 15. All events are canceled for the next few days but the White House says that the President can still handle his responsibilities from quarantine.
The stock market did not like this news. Futures fell over 1% after this announcement today.
Sponsor: Morris Invest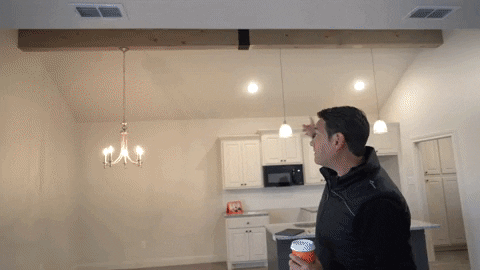 We all know real estate investing is the number one way to build wealth but many people don't know how to get started. Enter Morris Invest, a full-service real estate investing team. After you book a 30-minute call with Morris Invest they'll build a customized approach to buying your first rental property. And before you ask, yes they have financing built right in.
You can even use part of your IRA or 401K plan to use as a downpayment. There are endless ways to get started.
Imagine creating monthly cash flow from a new construction rental property. You can because the tenants are already living in the property and fully managed by their great property management teams. Visit their website today and see what Morris Invest can do for you. They've got a great video on the front page too!
Wells Fargo Has More Explaining To Do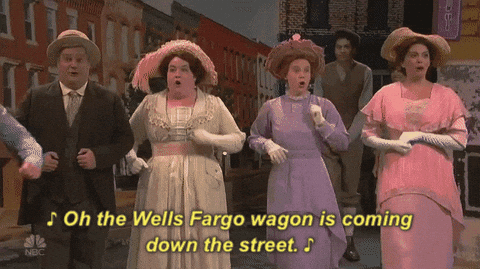 credit: giphy
Wells Fargo mortgage holders say that the bank paused their mortgages without their consent during the pandemic. That sounds like a good thing, but it's not. Pausing a mortgage can put some homeowners in forbearance and harm their credit.
Over 1600 customers accused Wells Fargo of this practice. Senators Elizabeth Warren and Brian Schatz have both requested information from the bank about this practice.
News By The Numbers
credit: space.com
27.6 tons. That is the weight of the spacecraft that China unveiled, meant to send humans to the moon.
250. That is how many H&M stores are closing due to the pandemic.
19,816. That is how many Amazon employees have tested positive for Covid. The company says that this is actually a success since it is 42% lower than the number of positive cases it expected.
3,800. That is how many people Allstate Insurance has to lay off, many due to reduced profit from the auto insurance department. Consumers are driving less during the pandemic and reducing their insurance premiums as a result.
Congress Tries To Understand Technology
credit: getty
The House of Representatives passed the Consumer Safety Technology Act on Thursday. This bill includes the Digital Taxonomy Act and the Blockchain Innovation Act.
Under the blockchain act, a study will be done as to how the government can use the technology in commerce. Blockchain is the technology behind bitcoin but it does not necessarily have to be used for bitcoin. It could support and improve an existing currency or supply chains. The study will serve as an educational effort to help congress understand the technology.
The taxonomy act is meant to educate congress on the unfair and deceptive practices related to blockchain, with the aim of writing further legislation to stop them.
The bill now goes to the Senate for approval.
Labor: Court Blocks Trump
credit: wsj
A federal judge has ruled that the Trump Administration cannot block companies from hiring workers from overseas. For now.
This applies to the H1B, H2B visa, and J-1 and L-1 visas. Companies have to prove that they cannot fill their positions within the US before bringing workers from overseas. Still, the administration had blocked them from doing so during the pandemic, citing safety reasons. The judge's ruling applies only to the companies that had teamed up to sue the administration for this ban, many of which are Silicon Valley technology companies that rely heavily on a foreign workforce.
Really? The Government Lied? I Don't Believe It
credit: washington post
A government official has been accused of hiding information about polar bears in order to kick off a $3 billion drilling project in Alaska.
The U.S. Geological Survey Director James Reilly has had information about the effect the project could have on polar bears since August but refused to publish it. Polar bears are already struggling to survive as their habitat melts, but the research shows that the drilling project would further displace them since it is near a location where the females den and give birth.
The study has been peer-reviewed and approved by the agency's scientific examination process, but the director along with oil and gas groups are questioning its validity.
Share The Love and Get a Mug
Become a friend of Morning Invest by sharing this newsletter with someone you love.
When you do, we don't just give you a pat on the back and say, "Well done old sport." We give you actual rewards that'll make everyone jealous.