| TOGETHER WITH | |
| --- | --- |
Happy Monday.
Wildlife experts in Florida are going to start hand-feeding manatees to help them survive. It is still illegal for the public to feed them, so I'm just going to leave a lot of lettuce by the lake.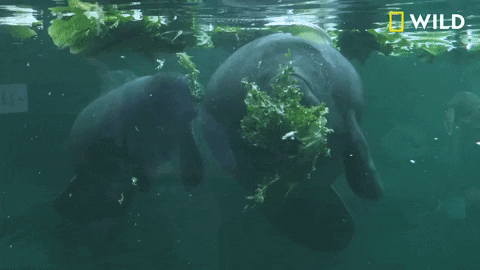 credit: reuters
In Case You Missed It.
🏈 The winner of the 2021 Heisman trophy is Alabama quarterback Bryce Young.
🌪 At least 30 tornadoes swept across the SE United States Friday night into Saturday, leaving much devastation and taking many lives.
🧑🏻‍💻 President Biden held a two-day virtual summit to save democracy last week. Magic 8-Ball says: outlook not so good.
🤦🏻‍♂️ London's High Court ruled that Wikileaks founder Julian Assange can be extradited to the U.S.
🇨🇭 Switzerland is one step closer to legalizing suicide pods. The 3D-printed capsules passed legal review and could be used in assisted suicide clinics in the country soon. The pods can be locked only from the inside and release nitrogen gas.
🗳 As of Thursday, NYC is now the largest city to allow non-citizens who are legal permanent residents to vote in local elections.
Coronavirus Update: 😷 Total confirmed U.S. cases as of 6:35 p.m. ET on Sunday: 49,918,880 — Total deaths: 797,293
| | | | |
| --- | --- | --- | --- |
| | Bitcoin | $48,820.93 | |
| | | | |
| --- | --- | --- | --- |
| | Ethereum | $3,985.91 | |
| | | | |
| --- | --- | --- | --- |
| | XRP | $0.8241 | |
| | | | |
| --- | --- | --- | --- |
| | Dow | 35,970.99 | |
| | | | |
| --- | --- | --- | --- |
| | S&P | 4,712.02 | |
| | | | |
| --- | --- | --- | --- |
| | Nasdaq | 15,630.60 | |
*Stock data as of market close, cryptocurrency data as of 5:00 am ET.
Markets: The S&P begins the week after closing at an all-time high last Friday. The index has closed at a record more times this year (67) than in any other year since 1995. It needs 10 more to tie the mark.
The Lead: Texas Abortion Battle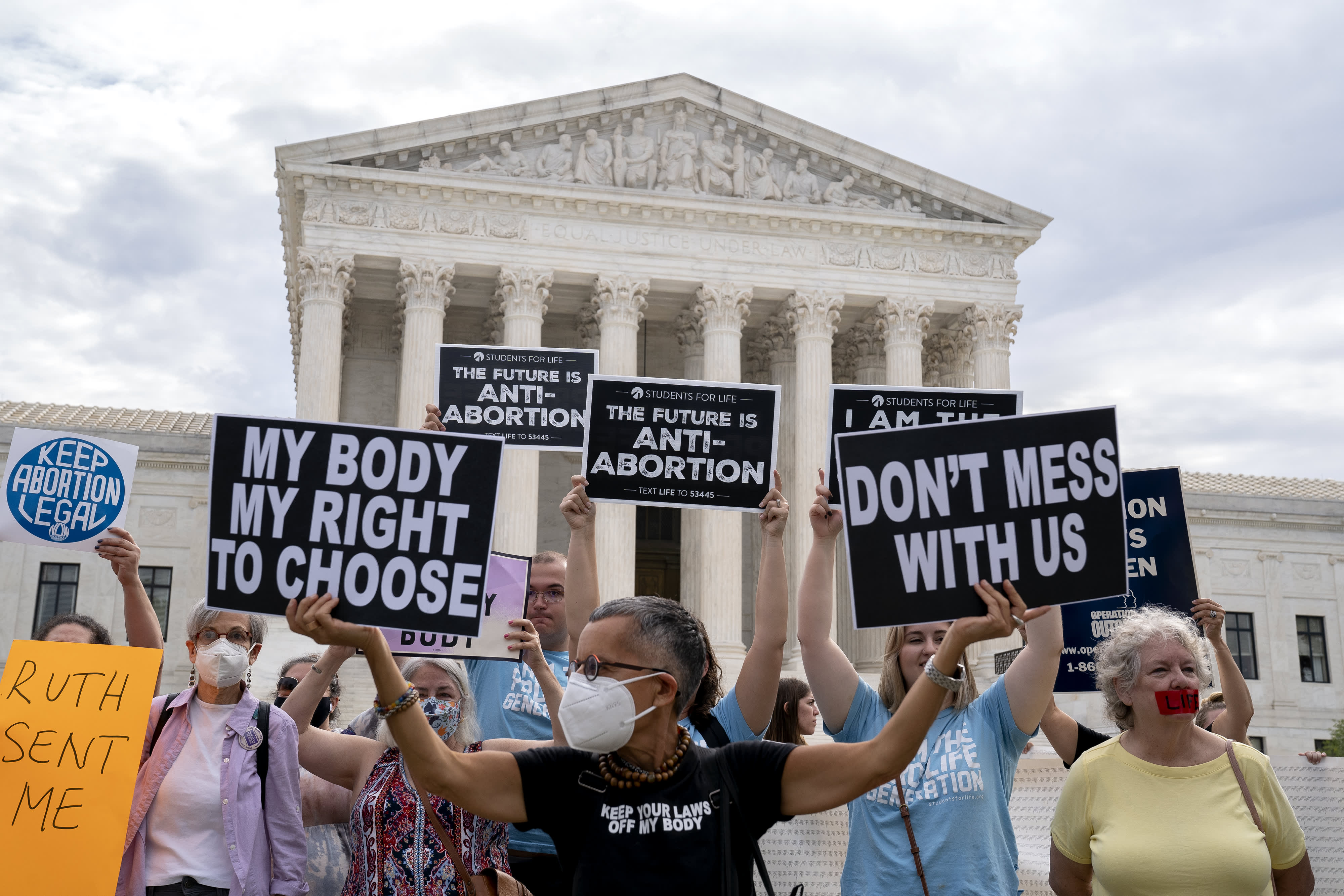 credit: getty
The Supreme Court ruled Friday that the challenge to the Texas abortion ban can move forward, but kept the law itself in place while that happens.
The Texas law bans all abortions after the detection of a fetal heartbeat. This happens around six weeks of gestation before many people know they're pregnant. The law also allows private citizens to enforce it.
While SCOTUS said in its ruling that abortion providers can move forward with their suit against the ban, it also said court clerks, state judges, and the Texas Attorney General Ken Paxton cannot be sued.
In a separate decision, the court dismissed a federal challenge to the law.
"And I can, too!" California Governor Gavin Newsom said. The day after the High Court's ruling came down; the governor announced he would empower private citizens to enforce the state's assault weapons ban.
"If states can now shield their laws from review by the federal courts that compare assault weapons to Swiss Army knives, then California will use that authority to protect people's lives, where Texas used it to put women in harm's way," Newsom said in a statement.
Buckle up, folks. This is only the beginning.
Raising The Roof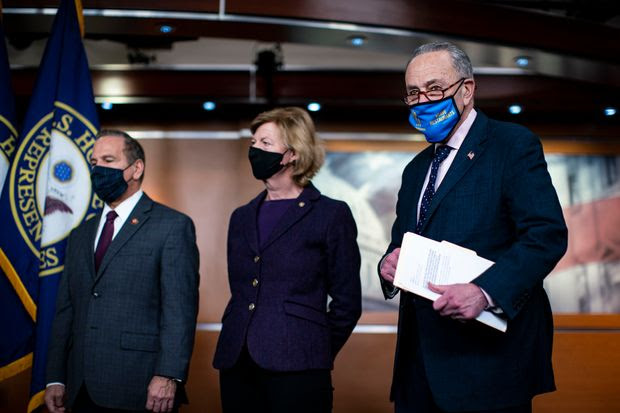 credit: getty
The U.S. is one step closer to raising the debt limit. The Senate passed legislation Thursday to allow Congress to increase the debt ceiling with a simple majority vote. This would mean Democrats could pass the bill without Republicans.
President Biden signed the bill Friday, and Congress is expected to hold a vote to raise the borrowing limit as early as tomorrow.
'Early' isn't quite the right word, since the day the U.S. is projected to reach its current debt ceiling is Wednesday. But if all Democrats plus VP Kamala Harris vote for it, they might just make this happen.
Congress will likely increase the limit by $2 trillion, which would get the U.S. through November midterms. Then a new class of congresspeople (possibly led by a different party) get to duke it out.
Say Goodbye to Sore Joints and Muscles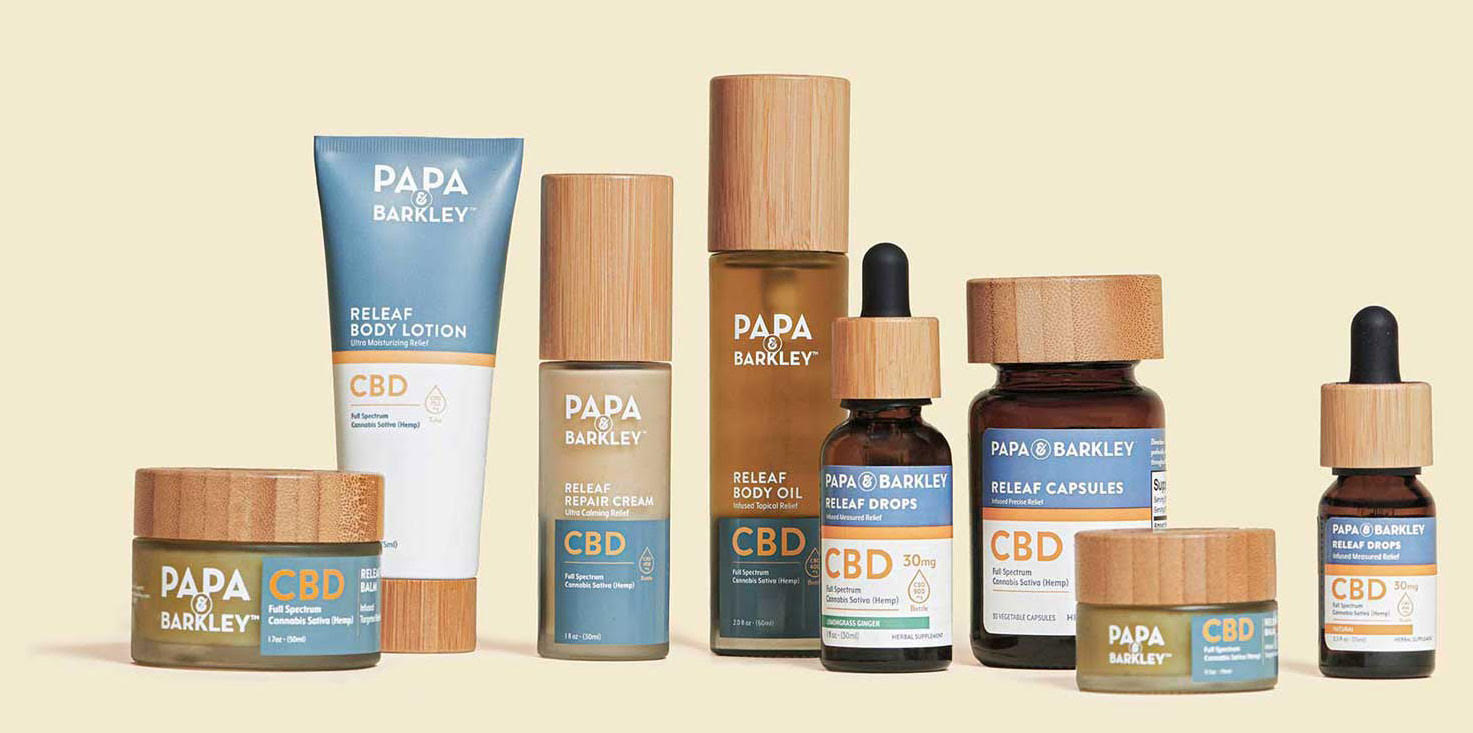 Papa & Barkley Founder Adam Grossman created the groundbreaking Releaf Balm to ease his father's debilitating back pain. And I'm here to tell you that this stuff works wonders! I started using their cannabis balm on my sore knee and it worked wonders.
From that powerful homemade balm, Papa & Barkley has expanded to a full line of topical balms, oils, tinctures, and capsules. All made with 100% natural, clean ingredients, and whole plant, full spectrum CBD.

Today, they're the #1 cannabis wellness company in California and with their new CBD Releaf line, they can ship nationwide.

The award-winning CBD oil, Releaf Drops is their fastest-metabolizing daily wellness option for easing daily stress, discomfort, and supporting a good night's sleep.
Papa & Barkley is on a mission to improve lives through CBD in its purest, cleanest form possible. Go to papaandbarkleycbd.com/invest for 20% off your first purchase. You'll thank me later.
Harold, It Says Here I Could Ditch My Glasses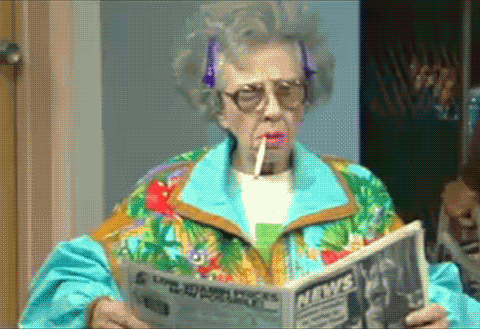 credit: giphy
A new FDA-approved product is out in the U.S. that could provide an alternative to glasses for people who are near-sighted because they're over 40.
Vuity eye drops take effect about 15 minutes after a person puts a drop in each eye and clear up age-related blurriness for 6-10 hours. They work best for people 40-55 years old.
These are not for use when driving at night or for anything in low light. But they could be great for decoding medicine labels or working on the computer when those readers break. AGAIN.
The product is not covered by insurance and it costs about $80 for a 30-day supply, so that's a drawback. Possible side effects include red eyes and headaches.
But as someone hitting 40 next year, this seems like good news. If only because it might encourage more companies to get on this train.
Are Birds Real?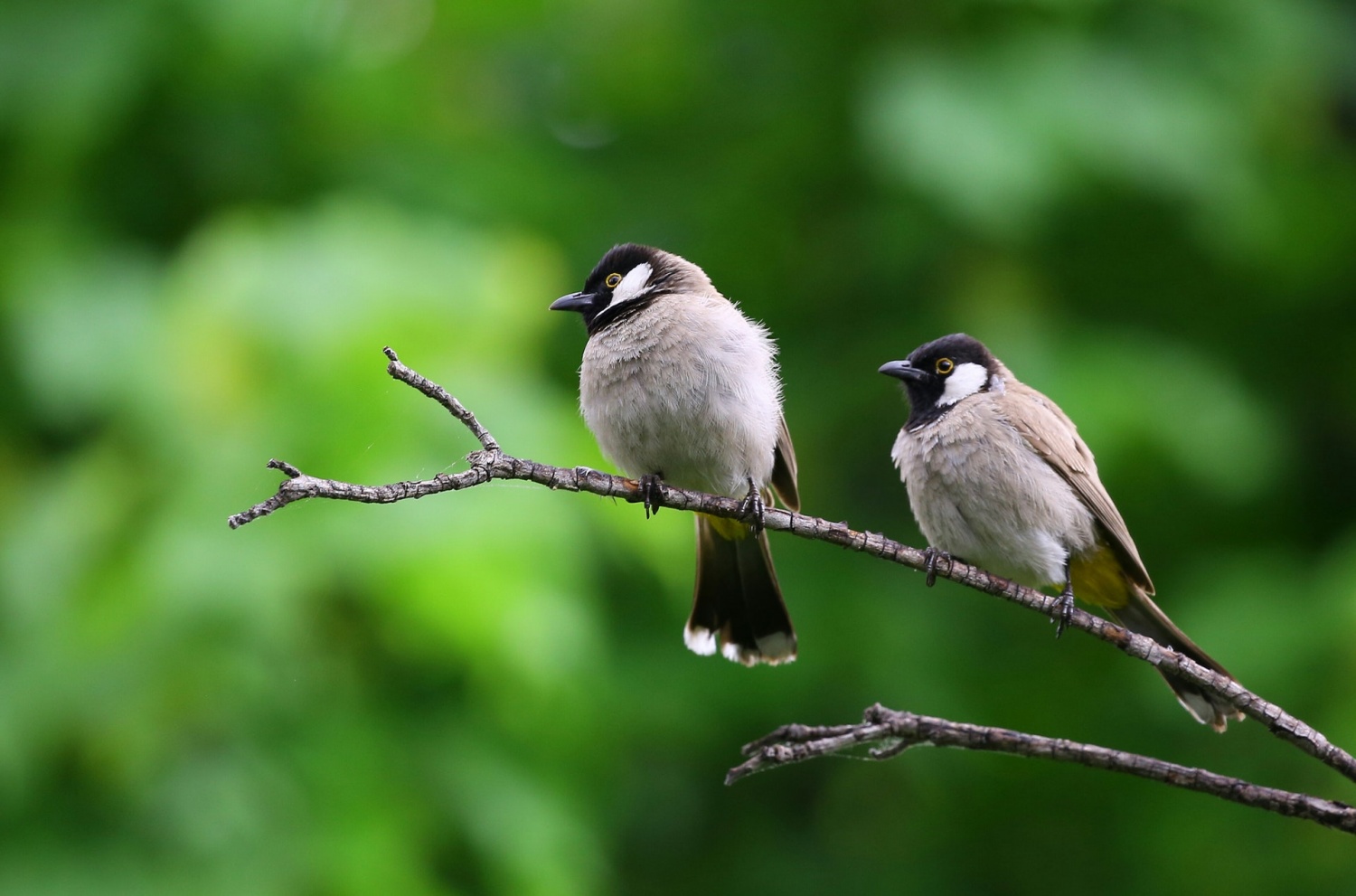 credit: techtimes
Conspiracy theories, misinformation, and fake news are rampant in the world right now. And also, birds aren't real.
The Movement
Peter McIndoe created the conspiracy theory/social movement Birds Aren't Real in 2017, when he realized birds are not, in fact, real. What we think of as "birds" are actually drones the U.S. government is using to spy on citizens.
That was the story for four years, with billboards popping up and protests outside Twitter HQ to fight their bird logo. Instagram, TikTok, and YouTube are full of Birds Aren't Real accounts and content as Gen Z spreads the conspiracy theory widely.
But Really
McIndoe is now moving to the next stage of the Birds Aren't Real movement. The stage where he comes clean. McIndoe knows that birds are very real. He's using an absurd idea to highlight our absurd world.
The parody social movement is an interesting tool, both to increase awareness (that Uncle Ted's theory about COVID-19 population control might be just as absurd) and to decrease tensions in the political powder keg that is the U.S. right now.
"Everything we've done with Birds Aren't Real is made to make sure it doesn't tip into where it could have a negative end result on the world." McIndoe told Yahoo News. "It's a safe space for people to come together and process the conspiracy takeover of America. It's a way to laugh at the madness rather than be overcome by it."
OK. But fish? They actually aren't real.
News By The Numbers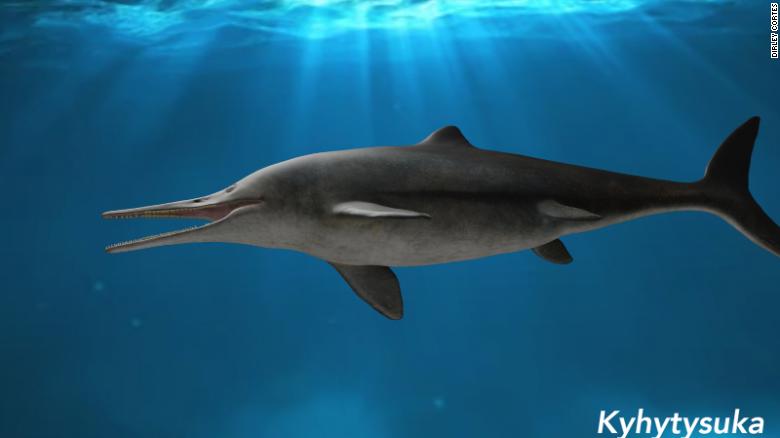 50 years. That is about how long it took researchers to realize a skull they found in the 1970s is actually a new (to us) species of ichthyosaur. The now-correctly-labeled Kyhytysuka sachicarum lived in the Cretaceous period. A nice reminder to check your work and always keep questioning what you thought was true! (But birds are actually real.)
41.1 million. That is approximately how many U.S. tons of plastics the world used for food packaging in 2019, according to a UN report.
1.3 million. That is how many members the subreddit r/antiwork has, as an increasing number of people leave their jobs. And they're finding their power: an r/antiwork thread went up last week encouraging people to apply for jobs Kellogg has posted to replace striking workers. Thousands responded.
78%. That is how much the name 'Alexa' decreased in popularity from 2015 to 2020. Thanks, Amazon.
6.8%. That is the U.S. inflation rate as of November, the highest rate since July 1982.
20. That is how many times Senator Lindsay Graham mentioned Democratic Senator Joe Manchin's name during a press conference Friday that lasted around 27 minutes. He's hoping the CBO report on the cost of President Biden's social spending bill will convince him not to support the bill. Democrats would like to pass the $2 trillion bill before Christmas.
What's Trending?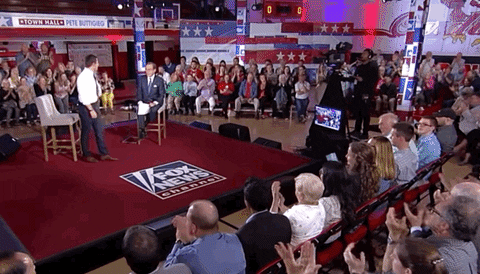 credit: giphy
Chris Wallace is trending because the Fox anchor is leaving the network after 18 years to join CNN+.
Anne Rice is trending because the bestselling author died Saturday. She was 80 years old.
Vicente "Chente" Fernández is trending because the Mexican icon died Sunday at the age of 81.
Lindsay Graham is trending because the U.S. Republican Senator called Democrats out Sunday, saying they should "quit lying" about how much the Build Back Better bill is going to cost and calling for a House revote.
MORNING INVEST LIVE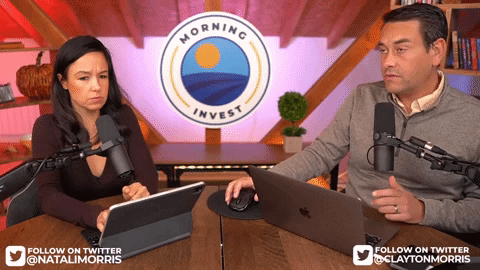 MORNING INVEST LIVE AT 9AM EASTERN
Join Morning Invest Live today at 9AM Eastern Time right here. Today we're looking at the battle now facing the Senate between the stimulus and debt ceiling. Plus new government lockdowns are a new reality around the world as fears over Omicron grow. We're also previewing the Fed's big meeting on Wednesday. All that and so much more today at 9AM Eastern right here.
Share The Love
Become a friend of Morning Invest by sharing this newsletter with someone you love.
When you do, we don't just give you a pat on the back and say, "Well done old sport." We give you actual rewards that'll make everyone jealous.