| TOGETHER WITH | |
| --- | --- |
Happy Wednesday. In the U.S. today, people will watch a groundhog decide whether there will be six more weeks of winter. He is as accurate as you expect.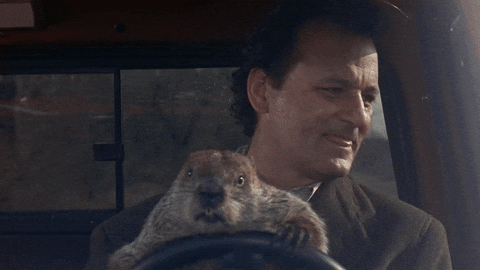 credit: giphy
In Case You Missed It.
🇦🇪 The United Arab Emirates will be a tax haven no more. The country announced its first-ever corporate taxes will start June 1, 2023.
💸 Overnight The United States' national debt hit $30 trillion dollars for the first time.
⚖️ A U.S. federal judge rejected a plea deal for Travis McMichael on hate crime charges for the murder of Ahmaud Arbery.
🇮🇱 Amnesty International said Tuesday Israel's treatment of Palestinians is a "crime against humanity" that amounts to apartheid.
🤦🏻‍♂️ Not sure what the deal is with gerrymandering in the U.S.? Now you can try it yourself! Draw and redraw district lines to make your party the winner even if you're not in the majority!
🇮🇳 According to its budget for FY 2022-23, India plans to boost spending on infrastructure to boost growth during the pandemic recovery. The country is also jumping on the virtual currency train with a digital version of the rupee.
🖥 Apple's Universal Control feature is coming soon to a Mac near you. The new technology allows you to use one trackpad or mouse to search both your Mac and iPad, dragging and dropping files between the two without using Airdrop, just like having a second screen. Mac users are very excited about this. Clayton's been using the beta version for a week now and he reports that his life is dramatically improved.
Coronavirus Update: 😷
| | | | |
| --- | --- | --- | --- |
| | Bitcoin | $38,291.54 | |
| | | | |
| --- | --- | --- | --- |
| | Ethereum | $2,751.69 | |
| | | | |
| --- | --- | --- | --- |
| | Cardano | $1.06 | |
| | | | |
| --- | --- | --- | --- |
| | Dow | 35,405.24 | |
| | | | |
| --- | --- | --- | --- |
| | S&P | 4,546.54 | |
| | | | |
| --- | --- | --- | --- |
| | Nasdaq | 14,346.00 | |
*Stock data as of market close, cryptocurrency data as of 5:00 AM eastern.
Markets: Quite a night of earnings. Google (Alphabet) saw stronger than expected growth thanks to robust holiday shopping. PayPal dropped like a stone in after-hours trading after the company delivered an earnings forecast that came up shy of expectations. Starbucks also sank on news of higher costs for labor and goods.
Lead: Putin Speaks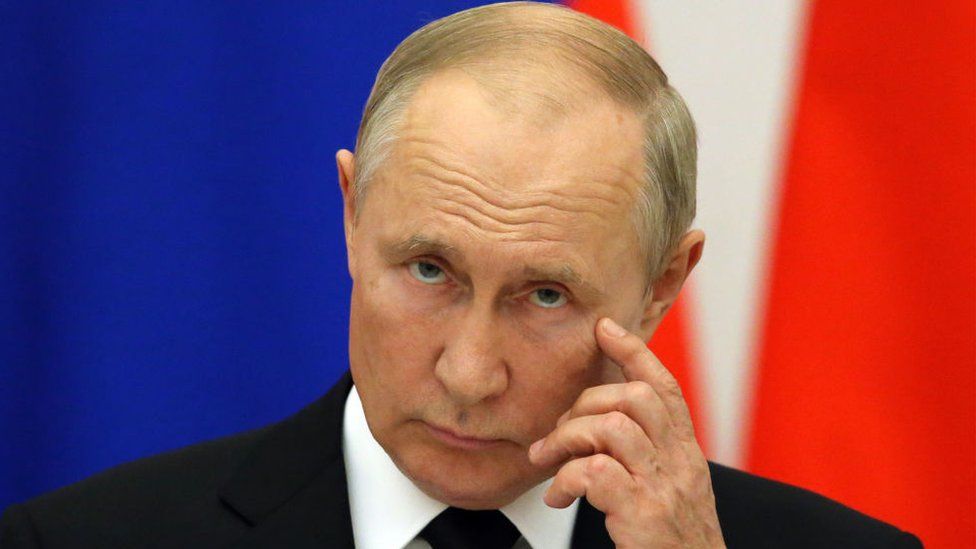 credit: getty
In his first public comments in weeks, Russian President Vladimir Putin made his case for the invasion of Ukraine, which–according to him–is not happening. (The Russian military is just hanging out at the border to enjoy the weather.)
After a five-hour meeting with Hungarian Prime Minister Viktor Orban, Putin said in a press conference that if they WERE to invade it might be because everyone is ignoring Russia's big issues, including "adequate consideration of our three key demands regarding NATO expansion, the renunciation of the deployment of strike weapons systems near Russian borders, and the return of the [NATO] bloc's military infrastructure in Europe to the state of 1997, when the Russia-NATO founding act was signed."
Putin doesn't want NATO to expand into the east/Ukraine. He also doesn't want Ukraine to retake Crimea. "This [Crimea] is sovereign Russian territory, the question is closed for us," he said. "Let's imagine that Ukraine is a NATO country and starts these military operations. Then what, we should fight against the NATO bloc? So, has anyone thought about this? Looks like no."
Diplomats from many countries are attempting to stop this train. Embattled British Prime Minister Boris Johnson traveled to Kyiv Tuesday to offer support to Ukraine's President Volodymyr Zelenskiy ahead of the possible/probable Russian invasion. On the other side, U.S. Secretary of State Anthony Blinken spoke again with Russian Foreign Minister Sergey Lavrov to once again stress de-escalation. Say it enough times and it's true, right?
When Conferences Went Virtual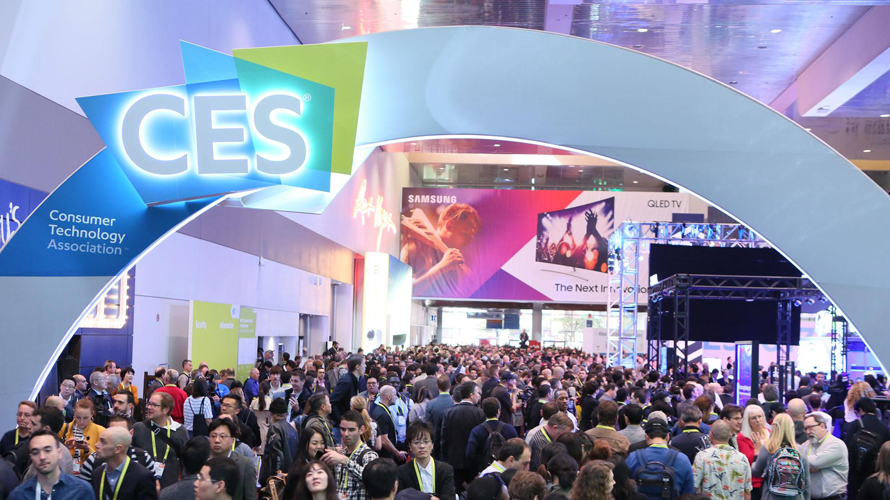 consumer electronics show in Las Vegas credit: adweek
Covid has been good for at least one thing. Lockdowns and distancing are apparently what it took to increase diversity and inclusion at scientific conferences.
How? The conferences went virtual.
We're not talking about moderate increases here. According to new research, attendance numbers for virtual conferences compared to in-person conferences increased by as much as:
253% for female participation
344% for students and postdoctoral researchers
700% for gender queer scientists
This is one of those hindsight-is-20/20 things, because OF COURSE! Online conferences take much less time and money, allowing more people to participate.
Virtual is (OF COURSE) better for the earth, too: researchers found that the carbon footprint of one in-person attendee at an international conference in 2019 equaled 7,000 virtual attendees.
SEVEN THOUSAND!
The Perfect Razor

I'm not a fan of shaving. In fact, I find it tedious. But Harry's takes all the pain out of the process with their amazing 5 blade razors and shaving gels. I will never use another brand of razors again.
Harry's creators thought it was outrageous for razors to cost so much money and for the blades to stink so much. So they built their own company, bought a German blade factory, and did it themselves. Now Harry's makes THE BEST razors at an unbeatable price. And they're delivered right to your door as often as you need them for just $2 a refill. Try to beat that price! You can't.
Try Harry's today and get a special offer. You'll receive a 5-blade razor, a weighted Truman handle, foaming shave gel, a travel blade cover, and a travel-size body wash. Visit Harrys.com/invest to redeem your offer.
Mercury Rising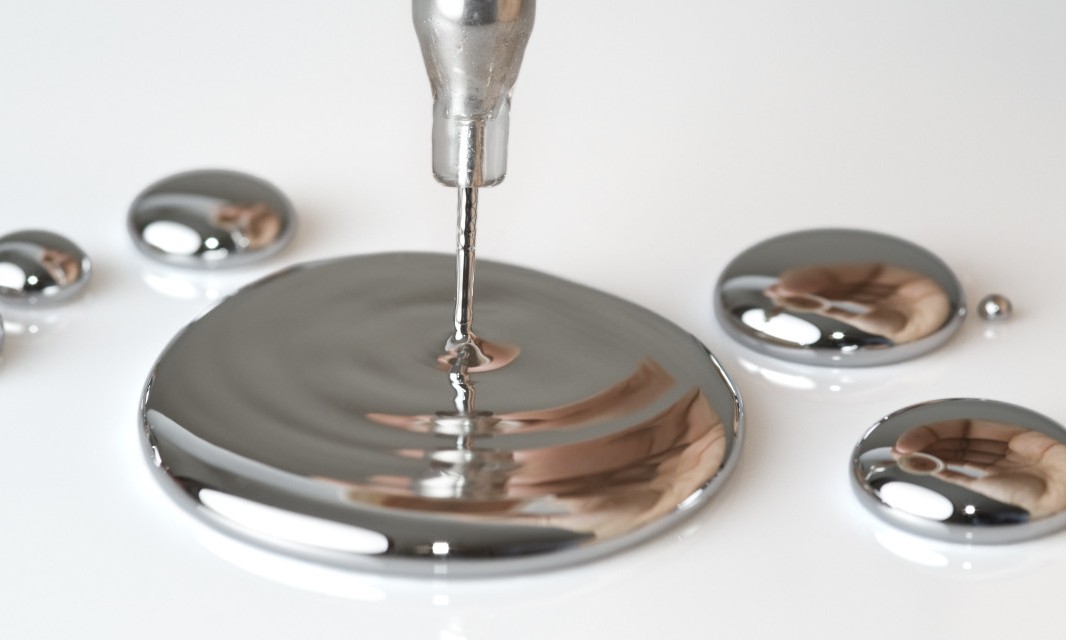 credit: alcimed
The Biden Administration recently reinstated Trump-revoked regulations on mercury pollution for power plants. But new research shows they need to look into the jewelry box as well.
Scientists recently found that gold mining has produced record levels of mercury in the Amazon. The miners use mercury to separate gold from river gunk. But when they burn off the mercury it goes straight into the rainforest, where over three million animals make their homes.
According to study leader Jacqueline Gerson, a postdoctoral scholar at the University of California, Berkeley, "Artisanal gold mining currently contributes more than 35 percent of all global mercury emissions created by people, more so than any industrial activity."
The full effects of mercury are still being researched, but potential side effects include decreased reproduction, impaired development, neurological damage, and death.
Maybe it's time to look beyond the power plants.
Plant-Based Menu Options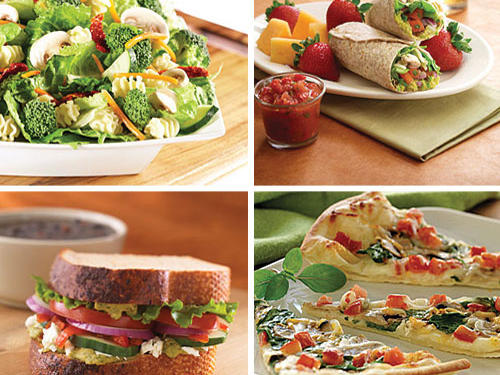 credit: cooking light
A new way to help people go vegetarian: offer more veggies.
Meat taxes and outright bans haven't put much of a dent in our meat consumption so far. It turns out, people don't respond well when they think their meat is being attacked. But new research shows that offering people a plant-based reality with a few meat options might be the key to fighting this major source of greenhouse gasses.
The deets
New research published in the International Journal of Behavioral Nutrition and Physical Activity covers three studies–one in a school cafeteria, one in a workplace, and one online study–that tested what happened when participants were given a majority-meat menu vs. a majority-vegetarian menu. In the online study of 2,205 UK adults, the numbers were particularly dramatic: when three of four options were meat, 12% chose the vegetarian option. But flip that to make three of the four options veg and 48% chose to go green.
"We don't want to be telling anyone what to do," said Rachel Pechey from the University of Oxford, who led the study. "But we know that how our environment is shaped helps influence our decisions, so it can make more sustainable choices an easier choice for people."
The food industry produces one-third of all human-made greenhouse gasses worldwide, and meat production contributes twice as much as the production of plant-based foods. Plus, red meat is pretty tough on human bodies. An increasing number of people are going veg, but climate scientists, researchers, activists, and (some) policymakers agree that more need to jump on the train to make any kind of difference. Making plant-based options the easier option might just be the key.
News By The Numbers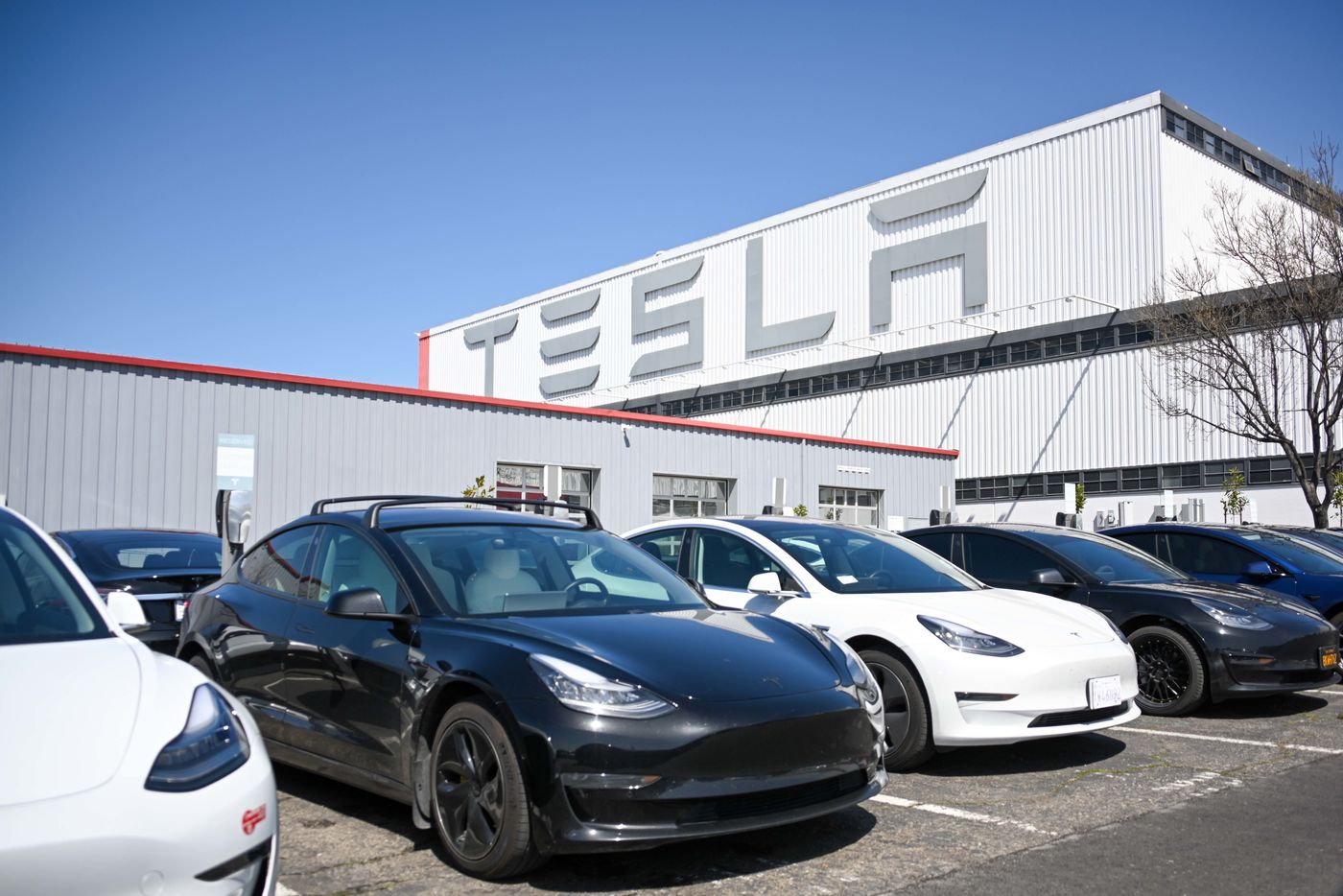 credit: getty
53,822. That is the number of cars Tesla is recalling because the company's "full self-driving" cars don't stop at stop signs.
243 pounds. That is how much bologna was seized at the Texas/Mexico border in two separate incidents in January.
7. That is the number of times Bank of America predicts the Federal Reserve will raise interest rates in the U.S. this year.
13. That is how many historically Black U.S. colleges and universities received bomb threats on Tuesday, the first day of Black History Month. This marked the second day of such threats.
47.4 million. That is how many people in the U.S. quit their jobs last year, a record number.
$3.6 billion. That is Sony Interactive Entertainment's deal to buy video game maker Bungie, as one more big technology company gets ready for our virtual future.
Today's Live Show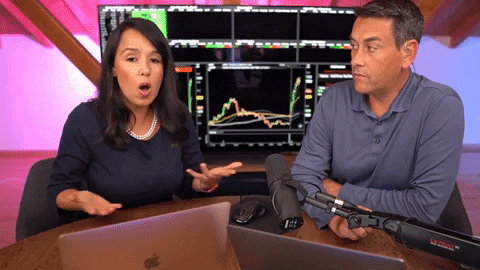 MORNING INVEST LIVE AT 9AM EASTERN
Join us on today's live show as we look at the latest US debt numbers which are not good. The US is about to see its own convoy of truckers heading to the US capitol. We're also looking at the lastest Russia / Ukraine standoff as Putin says he has no plans to invade. All that and so much more on today's show. Click here to RSVP and we'll see you at 9 AM Eastern.
What's Trending?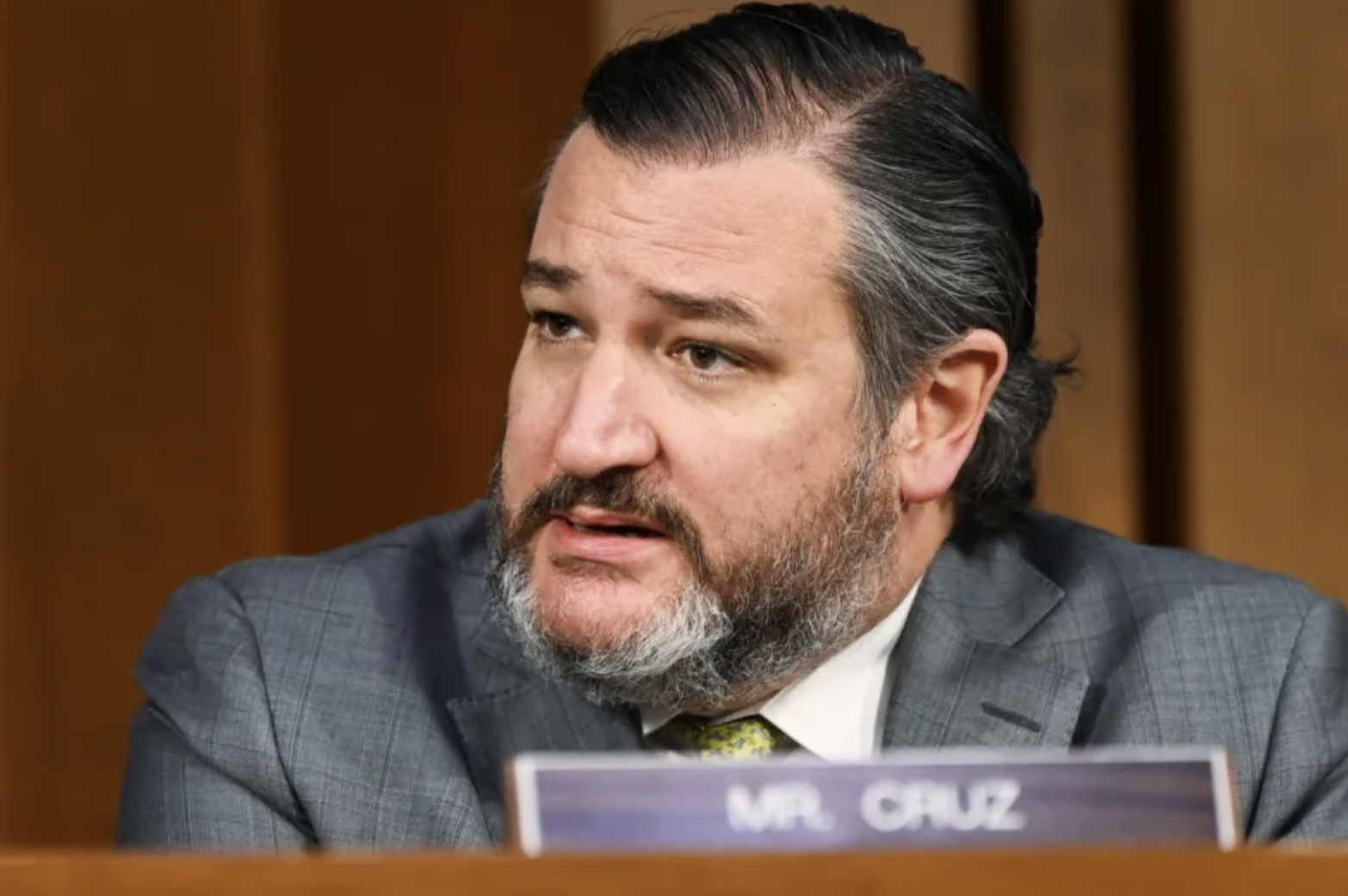 credit: reuters
Ted Cruz is trending because he said President Biden's pledge to appoint a Black woman to the U.S. Supreme Court is "offensive." Good thing no one promised to only hire one sex/race for most other positions of power in the country's history! Oh, wait…
What is Wordle is trending because some people are blissfully unaware of the game that has stolen many hours of everyone else's lives.
Jason Ritter is trending because he slammed people on Twitter for body-shaming his wife Melanie Lynskey. This came after Lynskey HERSELF slammed them with her own tweet, but let's all focus on Ritter, shall we?!
Rihanna is trending because she is pregnant and her baby bump pics are, apparently, next-level. Melanie Lynskey is surprised A$ap Rocky isn't the one trending.
Share The Love
Become a friend of Morning Invest by sharing this newsletter with someone you love.
When you do give you actual rewards that'll make everyone jealous.