| TOGETHER WITH | |
| --- | --- |
Happy Wednesday.
Rihanna is officially the national hero of the new republic of Barbados after kicking Queen Elizabeth II to the curb. If that's the new way to shout INDEPENDENCE, I like it.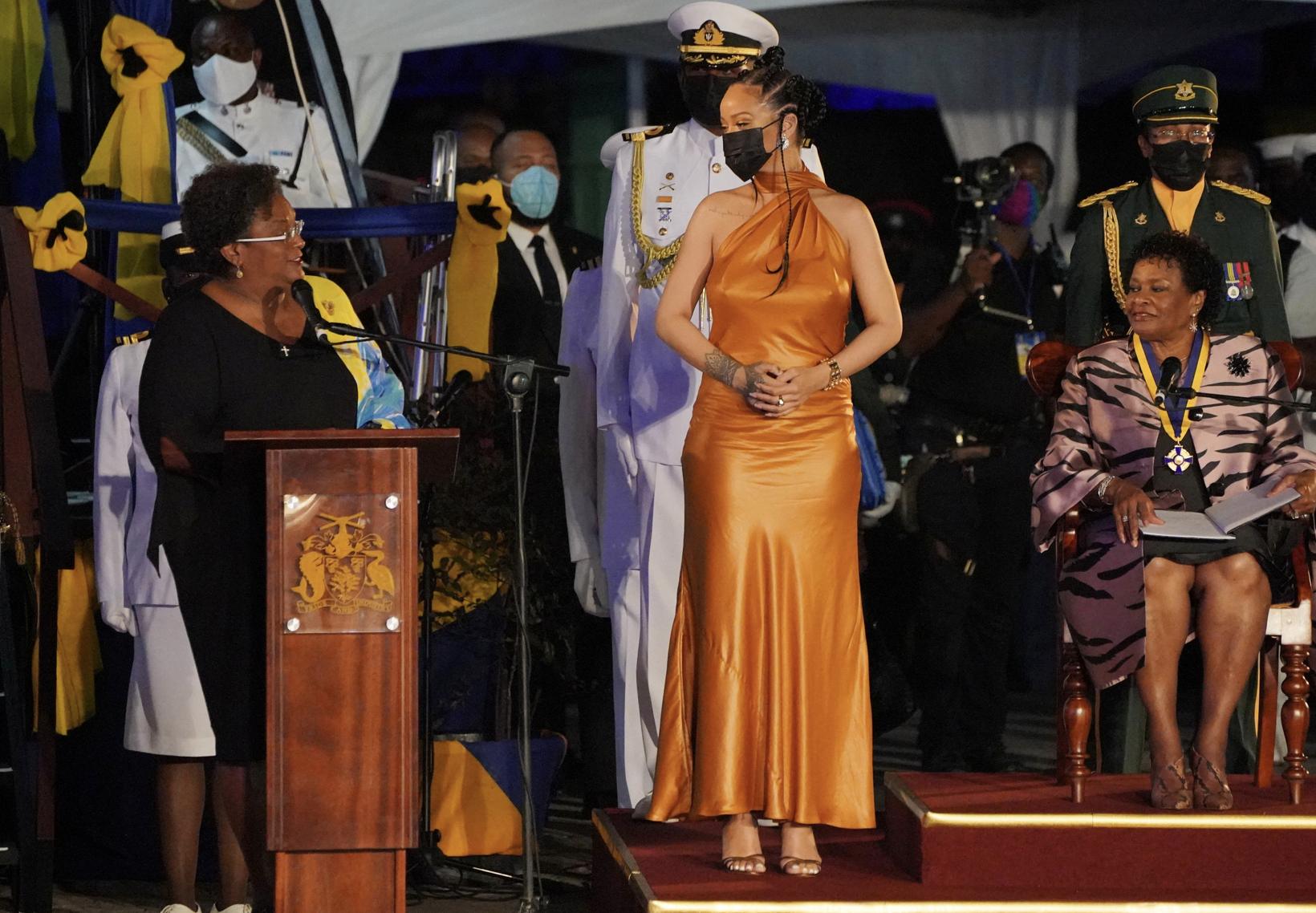 credit: reuters
In Case You Missed It.
🇨🇳 Disney+ is now available in Hong Kong, including all episodes of 'The Simpsons' except one that references Tiananmen Square. No one knows why the episode is missing and people are concerned.
📺 CNN suspended anchor Chris Cuomo "indefinitely, pending further evaluation" of how much brotherly love he gave to former New York Governor/his brother Andrew Cuomo.
💊 New York City Mayor Bill de Blasio announced Tuesday the city will be home to the country's first Overdose Prevention Center services.
🩺 Dr. Oz is running for U.S. Senate in Pennsylvania to "help fix the problems."
Coronavirus Update: 😷 Total confirmed global cases as of 11:00 a.m. ET on Tuesday: 262,363,179 — Total deaths: 5,211,497 — Total vaccine doses administered: 7,984,526,182
| | | | |
| --- | --- | --- | --- |
| | Bitcoin | $57,152.29 | |
| | | | |
| --- | --- | --- | --- |
| | Ethereum | $4,745.12 | |
| | | | |
| --- | --- | --- | --- |
| | Cardano | $1.60 | |
| | | | |
| --- | --- | --- | --- |
| | Dow | 34,483.72 | |
| | | | |
| --- | --- | --- | --- |
| | S&P | 4,567.00 | |
| | | | |
| --- | --- | --- | --- |
| | Nasdaq | 15,537.69 | |
*Stock data as of market close, cryptocurrency data as of 5:00 am ET.
Markets: Ethereum exploded on rumors of an ETH future ETF launching soon. Stocks took a nose-dive yesterday after Moderna's CEO suggested current vaccines would be less effective against the new variant, Omicron.
The Lead: The January 6th Committee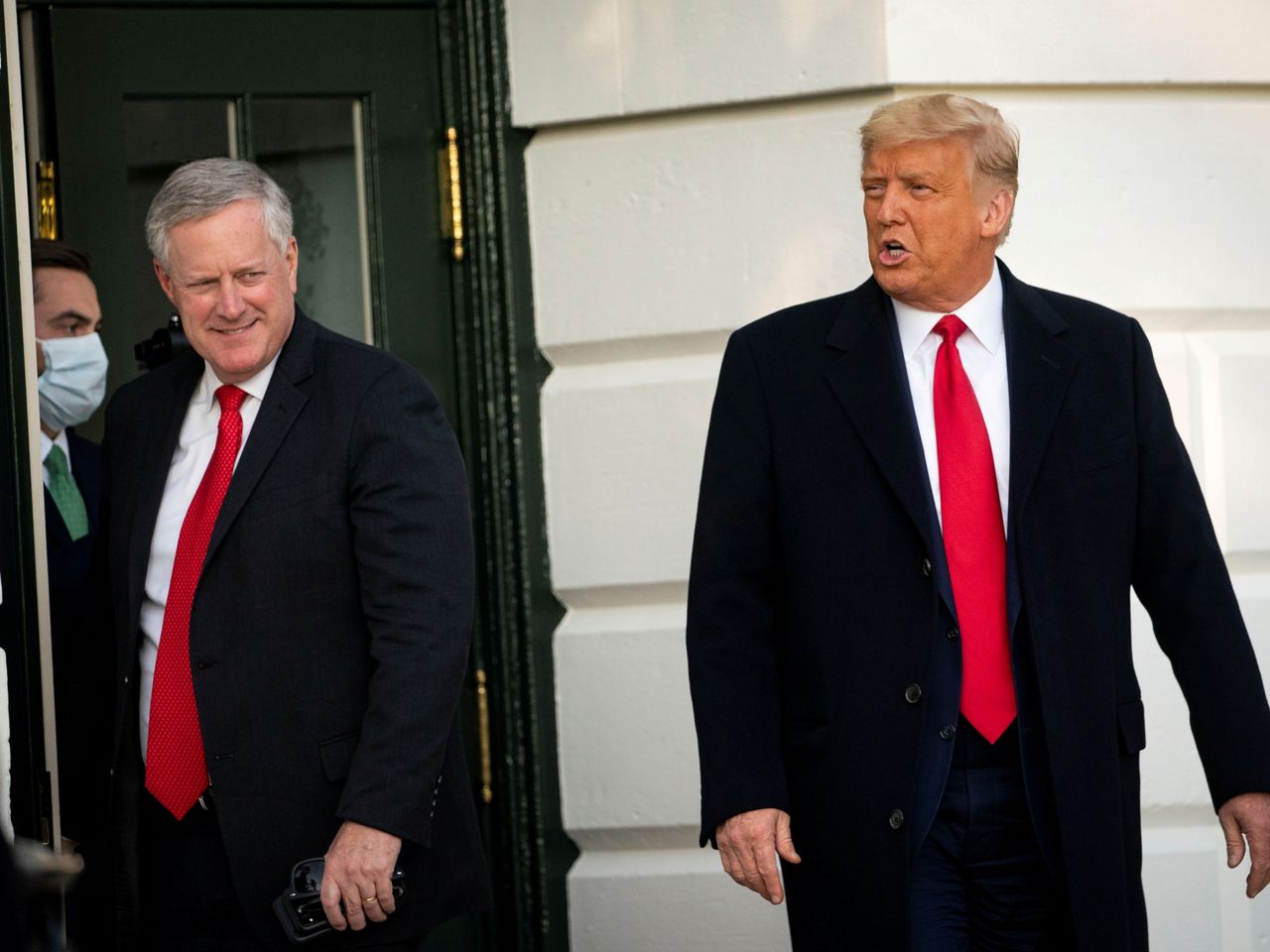 credit: reuters
Mark Meadows has officially decided not to go full-Bannon on the Jan. 6 House select committee. For now.
President Trump's former chief of staff handed over documents and will appear before the committee soon, but committee chair Rep. Bennie Thompson made sure to point out that "the Committee will continue to assess his degree of compliance with our subpoena after the deposition."
Meadows' lawyer George Terwilliger also laid groundwork for possible trouble to come. "As we have from the beginning, we continue to work with the Select Committee and its staff to see if we can reach an accommodation that does not require Mr. Meadows to waive Executive Privilege or to forfeit the long-standing position that senior White House aides cannot be compelled to testify before Congress," Terwilliger said in a statement to CNN. "We appreciate the Select Committee's openness to receiving voluntary responses on non-privileged topics."
So, a tentative deal. But it likely signals that Meadows is not willing to risk contempt charges like Bannon or possibly former DOJ official Jeffrey Clark. (The committee decides whether to charge Clark today.)
However tentative, this probably doesn't mean great things for Trump and his fight to assert executive privilege.
Raising Interest Rates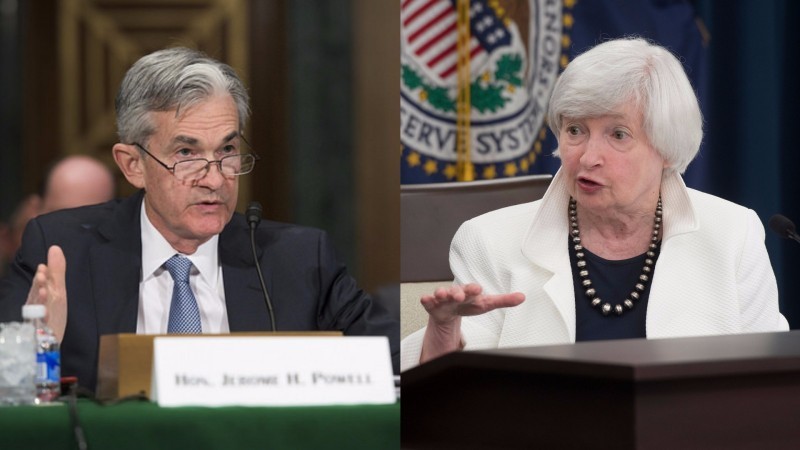 credit: getty
U.S. Treasury Secretary Janet Yellen and Fed Chair Jerome Powell both testified before the Senate Banking Committee Tuesday to talk Omicron, the economy, and debt.
Jerome Powell pushed for raising interest rates sooner than planned in order to counteract inflation: "The economy is very strong and inflationary pressures are high. It is therefore appropriate, in my view, to consider wrapping up the taper of our asset purchases … perhaps a few months sooner."
According to PBS News Hour, this puts the country on track for higher borrowing costs and more as soon as the first half of 2022. The stock market wasn't happy.
Janet Yellen had more good news, this time about the debt limit and default, which she HAS BEEN TELLING EVERYONE could be coming December 15.
"I cannot overstate how critical it is that Congress address this issue," she said. "America must pay its bills on time and in full. If we do not, we will eviscerate our current recovery."
The deadline is Friday for Congress to approve the money needed to keep the federal government open, but at least this Congress works together well. No worries there. 🤦🏻‍♂️
Say Goodbye to Sore Joints and Muscles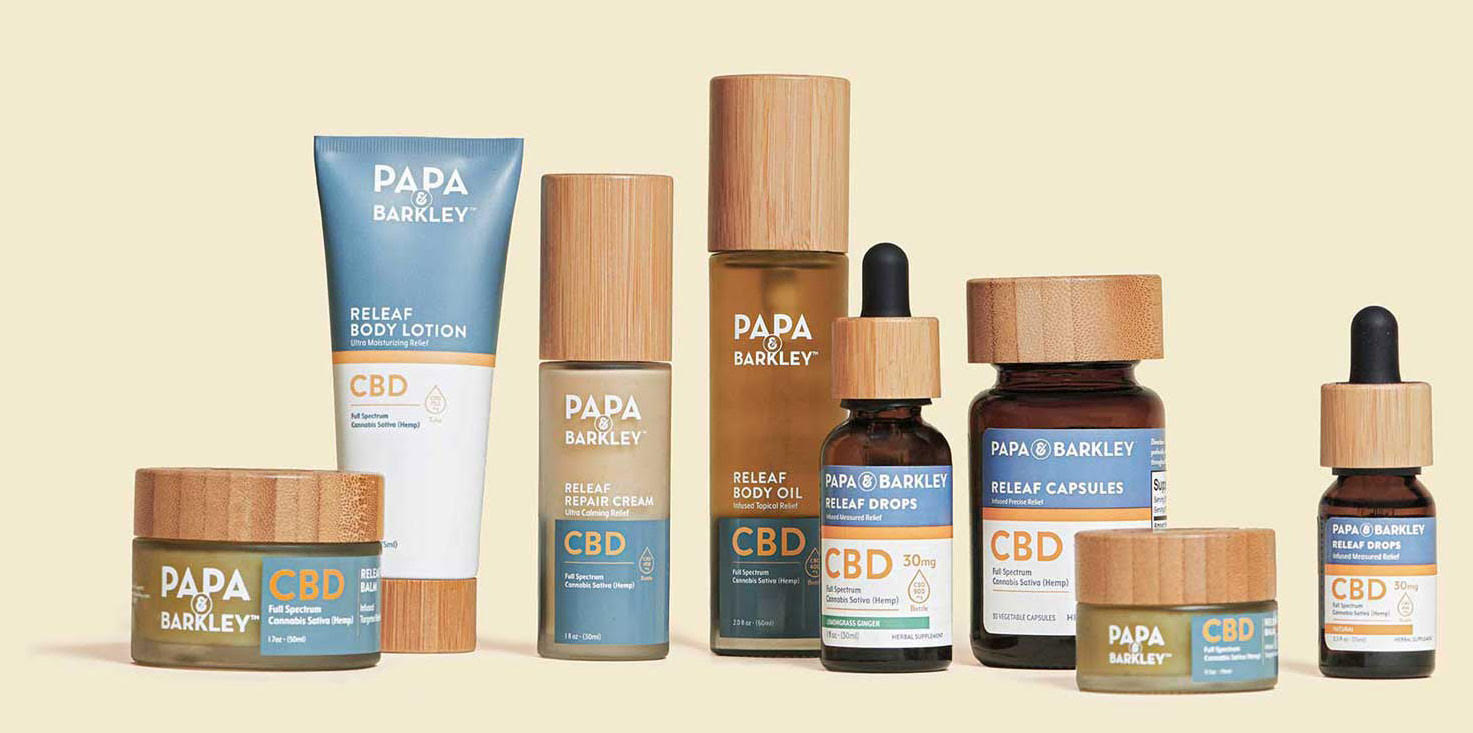 Papa & Barkley Founder Adam Grossman created the groundbreaking Releaf Balm to ease his father's debilitating back pain. And I'm here to tell you that this stuff works wonders! I started using their cannabis balm on my sore knee and it worked wonders.
From that powerful homemade balm, Papa & Barkley has expanded to a full line of topical balms, oils, tinctures, and capsules. All made with 100% natural, clean ingredients, and whole plant, full spectrum CBD.

Today, they're the #1 cannabis wellness company in California and with their new CBD Releaf line, they can ship nationwide.

The award-winning CBD oil, Releaf Drops is their fastest-metabolizing daily wellness option for easing daily stress, discomfort, and supporting a good night's sleep.
Papa & Barkley is on a mission to improve lives through CBD in its purest, cleanest form possible. Go to papaandbarkleycbd.com/invest for 20% off your first purchase. You'll thank me later.
Harold, It Says Here There's Something Called Web 3.0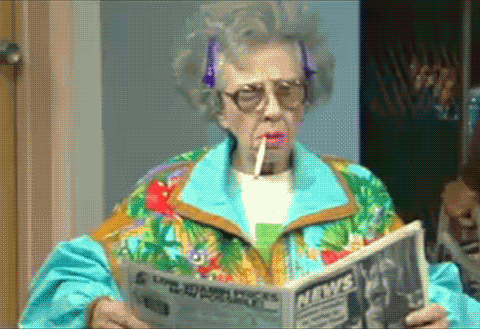 credit: giphy
"Every new advent of the web is at first baffling."
That's what Mat Dryhurst, who teaches NYU classes on the future of the internet, told NPR in reference to Web3 (short for Web 3.0).
Web3 is a (baffling) vision for the next iteration of world wide webbiness that cuts out the Face-Goo-Twit middle man and gives the internet back to the people.
Stepping a tiny bit into the weeds, Web3 is internet built around the blockchain, which would allow users to take their internet history with them wherever they go on the web. Forget those 50 billion different logins, all information for Web3 would be in one central place for each person.
Of course, that's one reason critics aren't riding this wave to the future. You think we're concerned about privacy now? Try putting all your information eggs in one basket.
Web3 is not a new idea, but there's a lot of interest (and money) right now that could make it a reality in the near(ish) future. Of course, it could also never happen if Google, Facebook and Amazon stand in the way.
Baptism By Fire Hot Tub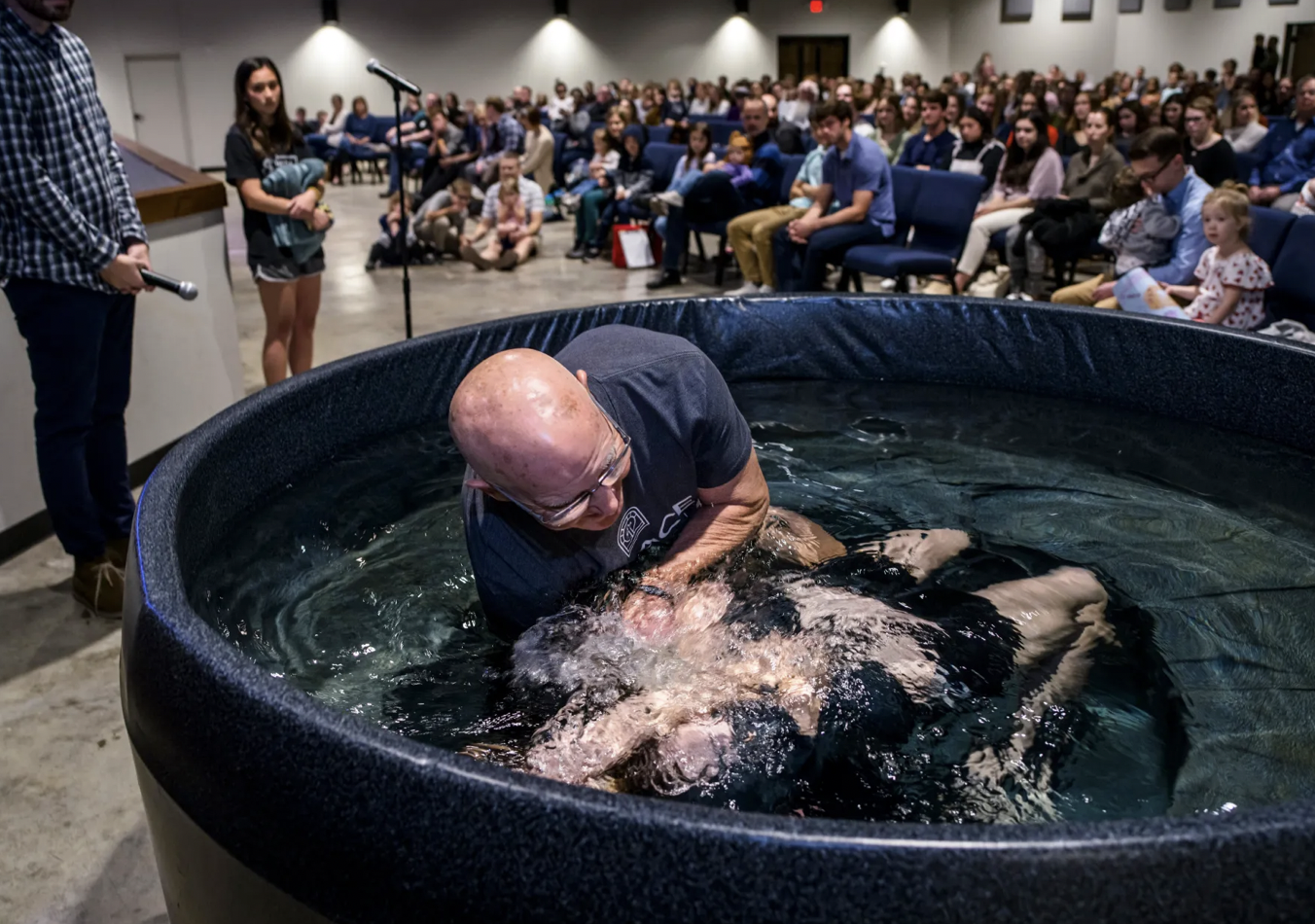 credit: giphy
This is not your mom's baptism.
The New York Times reports that many churches, mostly white evangelical churches, are saying goodbye to traditional baptisteries in favor of inflatable hot tubs, personalized t-shirts, and hashtags like #washed.
"We live in an age where people like experiences," said Pastor Mark Clifton of Kansas, whose church now uses an inflatable hot tub. "It's not that it looks better, but it feels better. It feels more authentic, it feels more real."
Not only does this kind of baptizzzzm help create experiences and not only is it the new "cool" trend, but it also saves money. A lot of baptisteries are moldy and leaky, and they cost money to maintain even if they don't have those problems.
An inflatable hot tub or the ocean, on the other hand, are both cool AND cheap.
News By The Numbers
7. That is how many steps a TikTok user says it takes to jump to a new timeline using the shower.
$2.1 million. That is how much money Walmart has to pay an Alabama woman the company falsely accused of shoplifting. The woman's lawsuit alleges that this is a pattern Walmart uses to get money from innocent Alabamians.
Nearly 50 years. That is how long it has been since the U.S. Supreme Court decided Roe v. Wade, making abortion legal in the country. SCOTUS begins hearing arguments today for a case that could overturn the legal precedent.
30. That is how many white rhinos were transported from South Africa to Rwanda last week. Conservationists hope the new location will help the species survive.
What's Trending?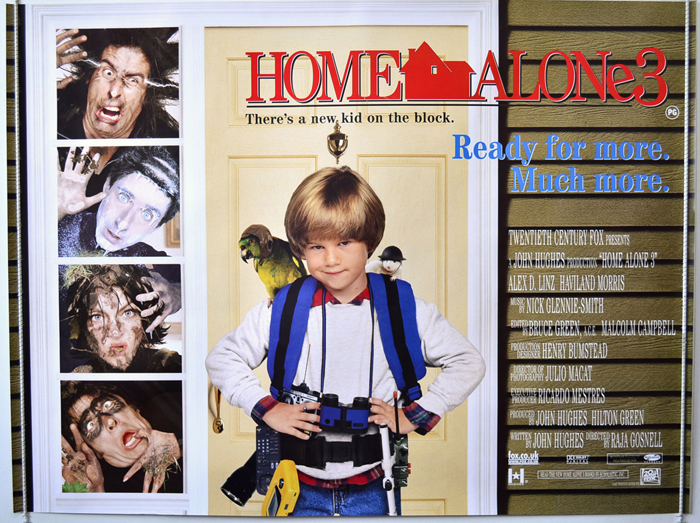 credit: pastposters
Home Alone 3 is trending because it is a sequel many people think shouldn't exist. The 1997 movie has a Rotten Tomatoes score of 29%.
Islamophobia is trending because Rep. Lauren Boebert seems to have it. She keeps making public anti-Muslim comments about Rep. Ilhan Omar, and has refused to apologize for it.
Oprah is trending because people are mad at her role in making Dr. Oz a household name who might become senator. (see above)
MORNING INVEST LIVE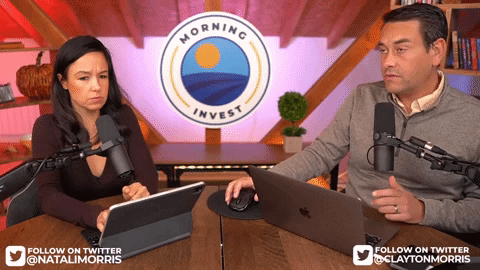 MORNING INVEST LIVE AT 9AM EASTERN
Join Morning Invest Live today at 9AM Eastern Time right here. Today we're looking at new government restrictions that are coming around Covid as cases surge. We're analyzing the race against the clock to raise the debt ceiling and pass Biden's stimulus package. All that and so much more today at 9AM Eastern right here.
Share The Love
Become a friend of Morning Invest by sharing this newsletter with someone you love.
When you do, we don't just give you a pat on the back and say, "Well done old sport." We give you actual rewards that'll make everyone jealous.