| TOGETHER WITH | |
| --- | --- |
Happy Wednesday! I spent way too many hours looking through Amazon Prime Day deals yesterday. But good news our best selling book How To Pay Off Your Mortgage in 5 Years is still on sale today. Grab it now right here.
In Case You Missed It.
Apple announced the iPhone 12, the iPhone 12 Mini, the iPhone 12 Pro, and the HomePod Mini yesterday.
More things you missed
Facebook has banned anti-vaccine advertisements as well as content that denies the Jewish Holocaust.
A new report says that solar power is now the cheapest electricity in history.
Cottonelle Flushable Wipes are being recalled for a bacteria contamination that could cause an infection on your bum.
Coronavirus Update: Total confirmed U.S. cases as of 3 a.m. ET: 7,858,344 — Total deaths: 215,910 — Total recoveries: 3,124,593
Eli Lilly has paused trials of the Covid antibody treatment due to safety concerns.
A new study says that you must wash your reusable masks every day in order for them to be effective. We hope this one is obvious but it's worth noting.
In Today's Newsletter:
The census is over and done
Someone cut the cable in Virginia
San Francisco tries universal basic income… for some
Census: That's Good Enough
credit: giphy
The Supreme Court has ruled that the Trump administration can cut off the census counting before it is completed. This means that your opportunity to be counted is over and done.
The problem with this is that under-represented and rural citizens are at a higher risk of going uncounted. Opponents say that this gives the Democratic Party at a disadvantage because their members are more likely to go uncounted and therefore unrepresented in government.
Good enough?
The administration says that 99% of the population is counted so they're pretty happy with that. They claim to need to close up field operations to meet their deadlines.
Supreme Court Judge Sonia Sotomayor was the lone dissenting voice on the court, pointing out that in 2010, the census continued counting one month after the deadline, even after reaching 99% completion. "The harms caused by rushing this year's census count are irreparable. And respondents will suffer their lasting impact for at least the next 10 years."
CONFIRMING LOAN

Program

Rate

Change

APR

Change

30 year
3.11

%

0.09%

3.17

%

0.09%

15 year
2.89

%

0.26%

3.02

%

0.28%
Election: Virginia Goes Dark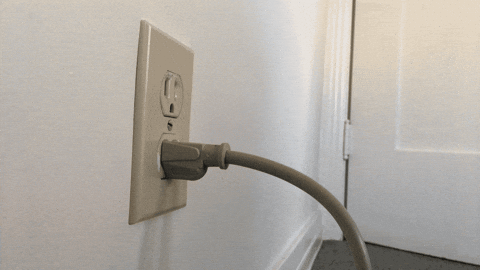 credit: giphy
Voter registration went offline in Virginia yesterday, which also happened to be the last day to register in the state. A spokesperson for the elections department said that the problem was caused by a fiber cable that was cut.
Is this a spy movie?? A cable was cut? The state has petitioned for extra time since they lost the last day, but the Elections Commission has not commented on that petition. Voters could still register by snail mail since the system was down.
A system failure happened last week in Florida and the state granted a short extension but turned down a request for a longer extension. The judge for the case bemoaned why Florida can't seem to run its elections smoothly but is home to NASA where rockets are launched into space.
Sponsor: Get Free Money with Webull
Why not get some free money? Right now you can get TWO free stocks valued up to $1,600 just for opening an account with Webull. And you have to check out Webull's new desktop app too! Seriously it's awesome.
You'll get up to $1,600 in stocks just for opening a free trading account with Webull. Simply click here and start an account. Even if you never do anything else with the account you still get that free money.
With Webull you can invest in thousands of companies using their trading tools and analytics to create your own financial portfolio. And the best part is $0 commissions and no deposit minimums. I remember when I used to pay $6 per trade with some other companies. Not any more thanks to Webull.
Sign up today and get your free stocks. Thanks, Webull.
Social Security Gets A Teeny Tiny Bump
credit: getty
Social Security will inflate by 1.3% in 2021, one of the smallest increases ever, due to low inflation. This means that the average recipient will collect an extra $20 per month.
In 2020, Social Security increased by 1.6%. That is bad but it was worse in 2016 when it only increased by 0.3% or in 2009, 2010, and 2015 when it did not increase at all.
Still, this $20 per month doesn't do much for the 1 in 5 people who draw from Social Security. Maybe there has not been much inflation in the economy but seniors have seen an inflation in health care costs and costs of living due to the pandemic. This $20 won't go far if Medicare premiums go up, which experts say they could since the program has been strapped for cash during the pandemic.
The San Francisco Treat
credit: the city lane
The city of San Francisco is offering a universal basic income (UBI) to artists of $1,000 per month.
In an effort to help cash-strapped artists, the city will offer them this money and ask them to paint city-wide murals that promote safe Covid-related behavior. Approximately 130 artists will receive this money for 6 months.
Purists say that this is not really UBI since it is only for a limited number of people with a certain skill. True UBI is for everybody. This is more of an art subsidy.
News By The Numbers
credit: change.org
114,000. That is how many people have signed the Change.org petition to stop Taco Bell from getting rid of the Mexican Pizza, which is neither Mexican, nor pizza. But yeah, I'll sign it too.
44. That is how many people died from counterfeit liquor in Turkey last week that contained ethyl alcohol. The government increased taxes on alcohol this summer and as a result, some have resorted to DIY booze, which turns out to be a very bad idea.
$495. That is how much a new shark repelling wetsuit costs. It is designed to take advantage of shark's colorblindness to make you blend into the sea.
*Correction: In yesterday's newsletter we said that the poisoning of Alexy Navalny killed him. It did not. He lives. We apologize.
Should Babies Eat Meat?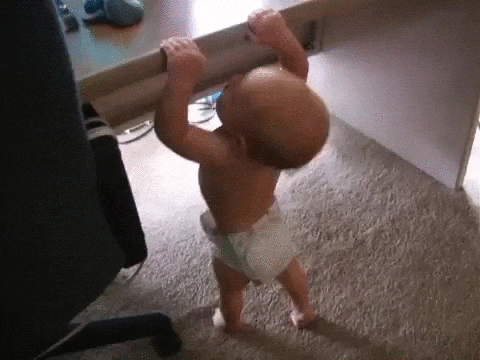 credit: giphy
The USDA has issued its first guidelines for the diet of babies and toddlers and it includes veggies, fruits, and meats. Prompting the question: Do babies even need meat?
Most physicians suggest adults eat less meat. Babies typically get most of their nutrition from milk or formula. In early stages, food is more of a training tool than a nutritional necessity. So why do they need meat if they are not competing in baby bodybuilding? The Physicians Committee for Responsible Medicine says that they don't. They say that there is no evidence that meat is a necessity for small babies.
In response, some doctors say that this diet is more about training a balanced palate. It is worth keeping in mind that the USDA regulates farming and speaks for meat producers. Could this recommendation have anything to do with that???
Symphonies Stage a Comeback
credit: wsj
Several symphonies have staged a comeback with new shorter formats. Some are now playing pre-recorded or streamed concerts to no audience, and some have played in-person to limited audiences. Conductors and musicians alike perform in masks – all except the woodwinds and brass obviously.
In Los Angeles, the Philharmonic produced a program called "Love in the Time of COVID." In Houston, the Symphony will sell tickets for its next live-streamed show which will be available for concert "goers" for 24 hours.
You know how the symphony continued to play as the Titanic sank? This comes to mind as symphonies the world over embrace that spirit and keep the music going while the world spins in utter confusion. Or maybe that's just how it feels to us.
Share The Love
Become a friend of Morning Invest by sharing this newsletter with someone you love.
When you do, we don't just give you a pat on the back and say, "Well done old sport." We give you actual rewards that'll make everyone jealous.
Hit the button below to learn more and access your Reward Dashboard.