| TOGETHER WITH | |
| --- | --- |
Happy Thursday! We've only got 40 days until election day and a lot of news to get to. Let's waste no time. But I will start with a robot story.
In Case You Missed It.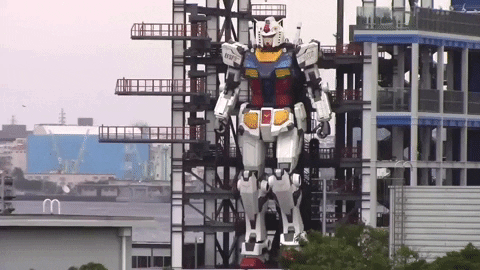 More things you missed
Finland became the 2nd country to use dogs to sniff out COVID. The United Arab Emirates was the first. The dogs have been proven to detect cancer and were quickly trained on the newest disease. Thankfully the dogs can detect COVID without contracting it.
Marine life is fighting back. Orca whales have been attacking boats off Spain's coast, prompting the government to ban marine craft from the area.
The Russian Jesus has been arrested for allegedly running a cult in the Siberian wilderness since 1991.
Coronavirus Update: Total confirmed U.S. cases as of 3:30 a.m ET: 6,934,205 — Total deaths: 201,909 — Total recoveries: 2,670,256
Missouri Gov. Mike Parson tests positive for coronavirus — Poll says 51% of Republicans trust Trump on coronavirus more than the CDC.
In Today's Newsletter:
California goes electric
More people cut the cable cord
Europe faces a double-dip recession
The Lead: Kentucky Braces Itself
credit: ap
A grand jury in Kentucky found that two of the officers who shot into Breonna Taylor's apartment were justified to do so. One officer was charged with wanton endangerment, and a warrant was issued for his arrest. No murder charges were filed for Taylor's death.
Black rights advocates took to the streets in Louisville to protest in the immediate aftermath of the announcement. Two police officers were shot and wounded but not killed, thankfully. Other demonstrations took place in New York, Philadelphia, Chicago, Washington DC, and more.
The FBI is still conducting its own separate investigation of the shooting of the 26-year-old Taylor.
This all comes one day after President Trump announced that he had signed an Executive Order to prohibit government contractors and grantees from participating in race and gender training programs, which he thinks are "anti-American." The President did not answer questions about Taylor in his press briefing on Wednesday, rushing off instead to "take an important phone call."
CONFIRMING LOAN

Program

Rate

Change

APR

Change

30 year
3.08

%

0.02%
3.15

%

0.01%

15 year
2.83

%

0.12%

2.95

%

0.12%
California Sends Its Own Bolt of Lightning
credit: latimes
California Governor Gavin Newsom just punched the fossil fuel industry in the wallet. Newsom issued an executive order yesterday that calls for a ban on the sale of new gasoline-powered cars in the state by 2035.
History lesson
You might remember that California tried this in the 1990s. It didn't go well. Back then, the auto and oil lobby fought back and won. General Motors took their EV cars and shredded them into aluminum foil as a result. There's an amazing documentary about it called "Who Killed The Electric?" car that you can now watch for FREE on YouTube.
Back to present-day 2020, which is seeing electric vehicles flying off the assembly line.
Ford released a statement saying it's "proud to stand with California," noting it's in the process of trying to "electrify our most iconic nameplates like the F-150 and the Mustang Mach E."
Also joining the party, Volkswagen which rolled out its new all-electric SUV.
15 other countries have already adopted similar goals. How long until California becomes its own country?
Sponsor: Get Free Money with Webull
Why not get some free money? Right now you can get one free stock valued up to $1,600 just for opening an account with Webull. And you have to check out Webull's new desktop app too! Seriously it's awesome.
You'll get up to $1,600 in stocks just for opening a free trading account with Webull. Simply click here and start an account. Even if you never do anything else with the account you still get that free money.
With Webull you can invest in thousands of companies using their trading tools and analytics to create your own financial portfolio. And the best part is $0 commissions and no deposit minimums. I remember when I used to pay $6 per trade with some other companies. Not any more thanks to Webull.
Sign up today and get your free stocks. Thanks, Webull.
Tech: Turns out people like saving money
credit: eMarketer
The pandemic has prompted more people than ever to become cable cord cutters, leaving their TV providers for streaming boxes or services. The research firm eMarketer reports that over 6 million US households have cut the cord.
This is a 7.5% drop, the largest drop in a single year since cord cutting became a thing. There are still over 77 million cable subscribers in the country, but eMarketer estimates that 46.6 million will cut the cord by 2024.
What prompted people to do this when they are home with their TVs for more hours? Maybe because they took the time to figure out their alternate options. Maybe because they kept cable in order to watch sports that were not played this year. Maybe because cable is still so stinking expensive and finances are tight. Advertisers have noticed this though and are turning ad dollars to streaming content. TV ad spending will drop by 15% this year alone.
Big Biking Boom
credit: bloomberg
In a year with little good news, here's a silver lining. The U.S. is seeing a bike boom in some unlikely places.
Thanks to the double whammy of a warming planet and Covid-19 more Americans than ever before are jumping on a bike to run basic errands.
By the numbers
New data from Strava, the fitness tracking app used by 68 million global users, shows that several U.S. cities saw significant year-over-year growth in both bike trips and cyclists in much of 2020.
The top cities for biking include Houston and Los Angeles. In Houston, the number of bike trips rose 138% of the same period last year. In Los Angeles, the jump was 93%.
News By The Numbers
credit: wsav.com
9 million. That is how many "super pigs" are roaming the country, wreaking havoc to the tune of $2.5 billion per year. Don't laugh. These are dangerous beasts that are said to be intelligent, heavy fur, and can bread faster and bigger than their ancestors.
40%. That is the percentage of people who would rather give up their dog for a month than their cell phone. That is only slightly better than the percentage of people who would give up their significant other for their phone, which was 44%.
73.5 feet. That is the size of the biggest wave surfed in the 2019-2020 season, rode by female surfer Maya Gabeira.
Double-Dipping Is Never Good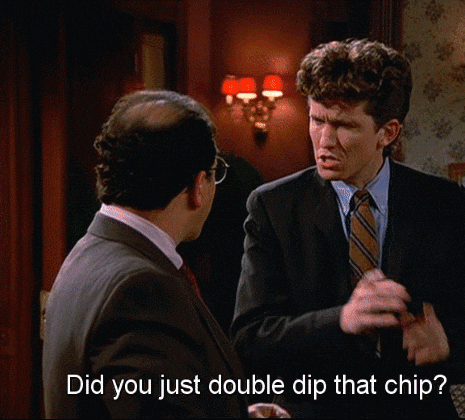 credit: giphy
Europe is facing down the barrel of its own double-dipped recession as it deals with a second wave of coronavirus infections.
A few months ago, things were looking up, and economists predicted a rebound right around the time Germans would usually be foisting a stein during Oktoberfest. That didn't happen, and there's not a lot of foisting going on in Munich.
Many European governments announced new lockdown restrictions, or a slowing of reopenings, as they deal with a significant spike in cases. Economists predict more regional lockdowns in the coming weeks, such as those already seen in Madrid, Spain, and Lyon, France.
The warnings are similar for the U.K., where the Brexited-government announced Tuesday that pubs and restaurants must close early, and people should work from home if possible.
Zuck Suddenly Gives a…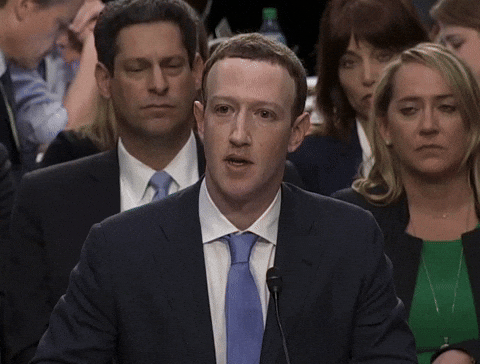 credit: giphy
Facebook will not allow ads that announce a Presidential winner before the election is over. This is an update to the company's policy that will ban all political ads in the week before the election.
This makes you wonder if any parties have already scheduled these types of ads in their Ads Manager to tip Facebook off to the dirty tactic? Facebook will also give posts a warning label if they pose doubt to the legitimacy of the election.
Share The Love
Become a friend of Morning Invest by sharing this newsletter with someone you love.
When you do, we don't just give you a pat on the back and say, "Well done old sport." We give you actual rewards that'll make everyone jealous.